FinMarket.com is a full-service CFD broker founded in 2015. The brokerage is based and regulated in Cyprus, and is owned and operated by K-DNA Financial Services Ltd. FinMarket CFD currently offers CFD trading in several instruments, including stocks, indices, currencies and commodities, with leverage of up to 1:20. What other advantages does this broker provide? Our FinMarket.com CFD brokerage review will let you in on all of them, but here are just a few reasons why you might be tempted by a FinMarket.com CFD brokerage account:
Highlights
Offers a range of CFD trading instruments
CFD leverage of up to 1:20
Wide choice of account types
Regulated, segregated & insurance
26.
of 29 CFD Broker
FinMarket.com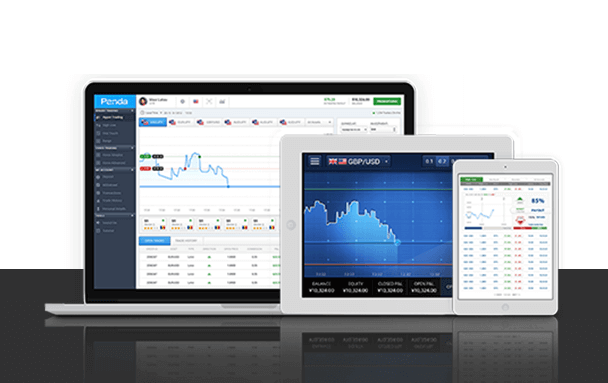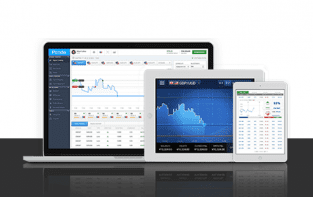 Go to Broker
Risk warning: Capital can be lost. Terms and conditions apply.
Headquarters and regulation
Cyprus (CySEC)
Fees and Spread
depends on type of account
Mini contracts tradable
yes
Trading platform
MT4, Broker-owned Software
Demo account
Yes, unlimited
Services & additional benefits
Hotline
E-mail
Videos
1. Trading Offer
1.) Robo Advisor Trading Offer: A range of instruments
Any review of FinMarket.com CFD should first look at the underlying instruments available. As experienced CFD traders know, trading CFDs (contracts for difference) is different from trading straight stocks and shares. CFD traders invest in an asset through a contract, providing traders with all the benefits and risks of investing in a security without ever actually owning the underlying asset. The leverage available for CFD trading is generally higher than with other types of trading, allowing investors to enter the market with lower amounts of capital. CFDs are becoming highly popular in the world of online trading due to their leverage, flexibility, low barrier to entry, and cost-effectiveness. CFD trading is available on many different instruments, including currencies, indices and individual stocks.
With a FinMarket.com CFD brokerage account, customers have access to a wide range of assets, with over 130 to choose from, including currencies, stock market indices, and several commodities such as gold, silver, coffee and crude oil. CFD traders can also choose to trade in over 160 individual stocks. There are several different account types available to suit different types of investors and levels of investment.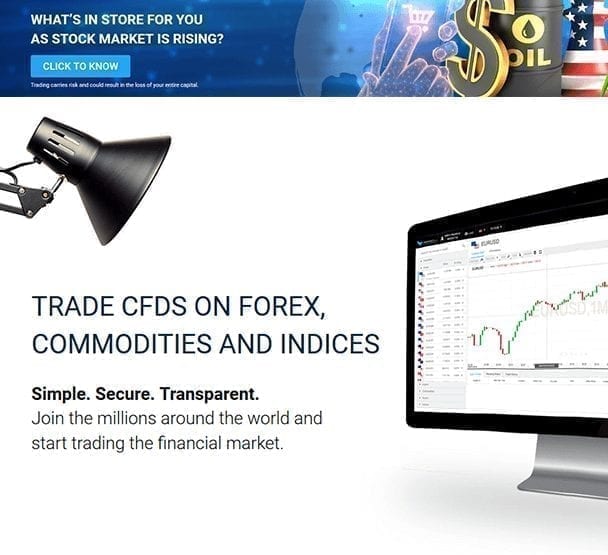 Flexible range of accounts
Wide choice of instruments
Over 160 individual stocks available as CFDs
Go to Broker
Risk warning: Capital can be lost. Terms and conditions apply.
2. Costs
2.) Robo Advisor Costs: Transparent and competitive
A good range of instruments and a choice of stocks are important when it comes to CFD trading, but when you are trying to find the best CFD broker for you, the costs, commissions and fees are also vitally important. The next question to consider then, is this: is FinMarket.com CFD good value? The brokerage claims to have competitive costs and fees, but let's take a look in detail.
yes
Mini contracts
Tradable
FinMarket.com CFD delivers a transparent trading model with commission rates dependent on the type of account you hold. Commission rates are fixed, and are currently set at $12.50 on a standard account, $11.00 on a Gold Account, and $10.00 on an Elite Account. There are also regular low-commission, or even no-commission, promotional offers for new and existing clients. There may be costs attached to withdrawals and deposits, depending on the methods used. Be aware that costs, fees and commissions can change at any time, so check the current fee structure, and any additional costs that you may incur, within your FinMarket Member Account. FinMarket is known for offering very tight spreads, starting at 1 pip EUR/USD for Gold and Elite members.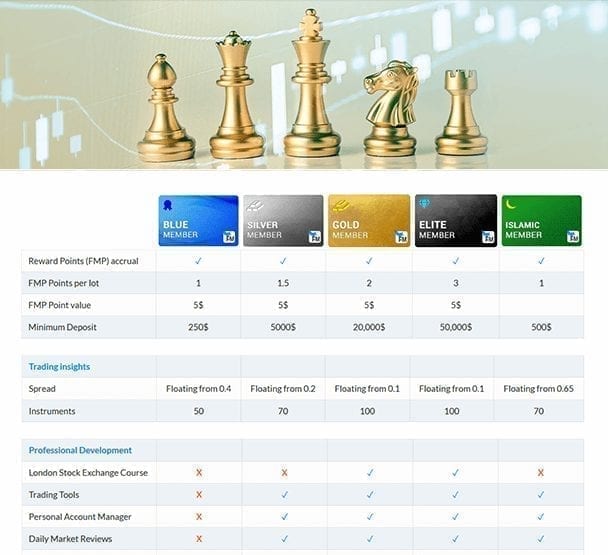 Competitive trading fees
Clearly laid out, fixed commissions
Different accounts incur different fees, so check fee structure carefully
Go to Broker
Risk warning: Capital can be lost. Terms and conditions apply.
3. Account
3.) Accounts: A good range of options, depending on your investment needs
There is a range of accounts available to FinMarket customers. Clients are able to choose from a Blue Member Account, a Silver Member Account, a Gold Member Account, or an Elite Member Account. FinMarket also provides the option of an Islamic Member Account, which is significant as many CFD brokers are not able to offer this option to their clients.
The minimum deposit for a basic Blue Member Account is competitively low at just $250. This rises to $5,000 for a Silver Account, $20,000 for a Gold Account, and $50,000 for an Elite Account. Islamic Accounts can currently be funded with a $500 deposit.
Other features included in Gold and Elite accounts are a Personal Account Manager, Daily Market Reviews, Trading Tools and a London Stock Exchange Course. The amount of tradable instruments available also increases with the premium accounts, with up to 100 instruments available to Gold and Elite members. All client funds are kept in segregated accounts, separate from the broker's own daily operational funds. The company's financial transactions are all encrypted and handled by Level 1 PCI certified international payment service providers.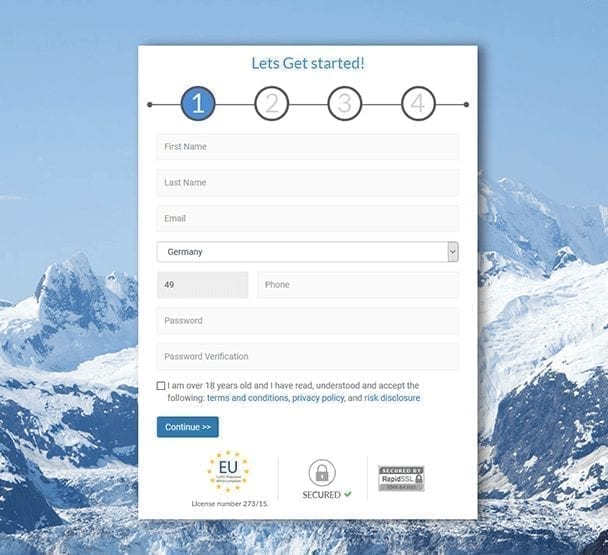 A range of accounts available to suit different types of investors
Low minimum deposit for basic account holders
Islamic accounts available
Go to Broker
Risk warning: Capital can be lost. Terms and conditions apply.
4. Platform
4.) Islamic accounts available Trading Platform: A choice of WebTrader or MT4
No review of FinMarket.com CFD would be complete without mentioning the trading platforms available. The right trading platform is an important consideration for any CFD trader, so potential customers will be happy to know that FinMarket.com has a choice of tested and reliable platforms, allowing different traders to find the platform that works best for their own needs and trading experience.
FinMarket.com uses WebTrader, a web-based platform for PC, and also offers the option of the popular and versatile MetaTrader 4 (MT4) system, which can be used for desktop or mobile. MT4 integrates the ability to add technical indicators, charting functions and auto-trading tools, including the Expert Advisors program, a robo advisor that allows for a high degree of automation within the MT4 platform. MT4 is considered one of the most advanced platforms on the market, allowing CFD traders to easily customise their trading experience according to their needs and requirements.
FinMarket.com also offers a good mobile experience, allowing for trading on the go whether you use an iPhone, iPad or Android device. The versatility of FinMarket's award-winning trading platforms allows for: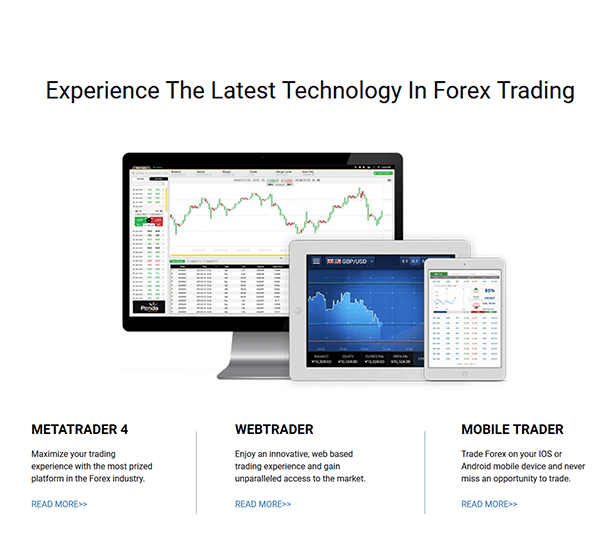 Different trading platforms to suit different traders
The option to use the MT4 platform and customise it to your individual needs
Easy mobile trading from most devices
Go to Broker
Risk warning: Capital can be lost. Terms and conditions apply.
5. Usability
5.) Usability of the Website: User-friendly and easy to navigate
The FinMarket.com website is well-designed and uncluttered. It is quite simple, with few bells and whistles, which also makes it fast to load and easy to navigate. The homepage has a clean design, with a top bar menu clearly displaying important pages and information. There is a drop-down menu under "Products" in the main site menu bar, allowing you to easily navigate to "CFDs", where CFD traders will find the information most pertinent to them, or any other product in which you may be interested. The "Company Profile" tab in the top bar menu is where you will find important information on legal documentation, regulation and safety of funds.
Key information regarding products, platforms, tools and other important aspects of the brokerage is all presented clearly and unambiguously. The site contains plenty of content, but the easy navigation and simple page layout makes it easy to read and easy to find the information you are looking for. On scrolling to the bottom of any page, you will find the footer, which contains links to all the important information around the site.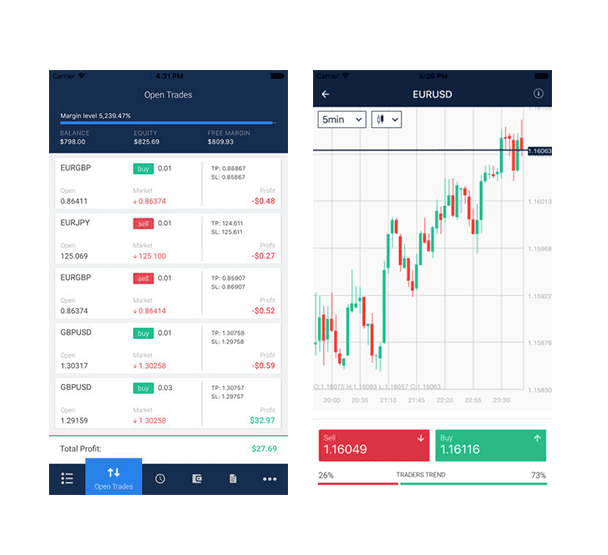 Fast, user-friendly website
Well-designed, uncluttered layout
Clearly presented information on CFDs, other products, tools and platforms
Go to Broker
Risk warning: Capital can be lost. Terms and conditions apply.
6. Support
6.) Customer Support: Comprehensive customer education and support
FinMarket.com provides excellent customer education in the form of the FinMarket Academy, an online training centre offering educational material, tools and resources. The education and training here is aimed at traders at all levels, from beginners, to intermediate and even advanced traders, who want to improve their strategies, knowledge and technical and fundamental analysis.
FinMarket includes the disclaimer that information in the academy is provided via the platform by a third-party training provider, and as such the broker is keen to stress that it should not be considered FinMarket investment advice. This is a fairly standard disclaimer. The world of online trading is complicated, and almost all online education carries the caveat that any training and education do not constitute individual investment advice.
When it comes to customer support, FinMarket.com provides support by email, via a contact form on the website, or via telephone. It should be noted that customer support is based in Cyprus, and is available from 9.00am to 9.00pm, Monday to Friday, local time. FinMarket also maintains social media accounts on Facebook and Twitter, giving customers an extra way to get in touch.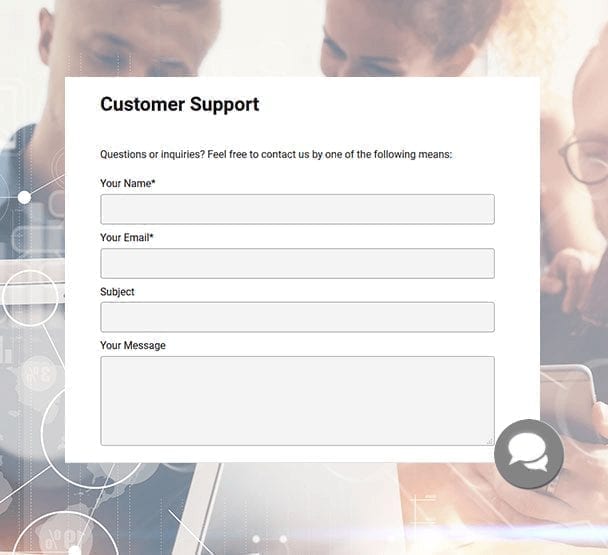 FinMarket Academy provides educational resources for customers
Customer support options via phone and email, but not available 24/7
Social media accounts offer another point of contact
Go to Broker
Risk warning: Capital can be lost. Terms and conditions apply.
7. Payment
7.) Methods of Payment: Easy funding and withdrawal processes
The first step to get started with FinMarket.com CFD stock trading is to open an account via the website. Setting up an account is easy and does not take long. The whole process can be done online, but you can talk to an account manager via the customer support phone line if you run into any problems or have specific questions. Demo accounts are available and highly recommended as a demo account will allow you to test out the platform completely risk-free. No deposit is required to set up a demo account.
When you set up a live account, perhaps after first trying a demo account, you will, of course, need to fund it. Both deposits and withdrawals can be made by bank transfer, credit card, or e-Payment, using ECOMMPAY. Be aware that it is normal procedure to withdraw all funds using the same payment method or account that was used to make the deposit.
FinMarket is not currently charging a deposit fee, but always check the current terms and conditions, and also check the fees that your bank or credit card will charge you for making deposits and withdrawals. The minimum deposit will depend on the type of account you open, starting at just $250 to fund a basic "Blue Member" account.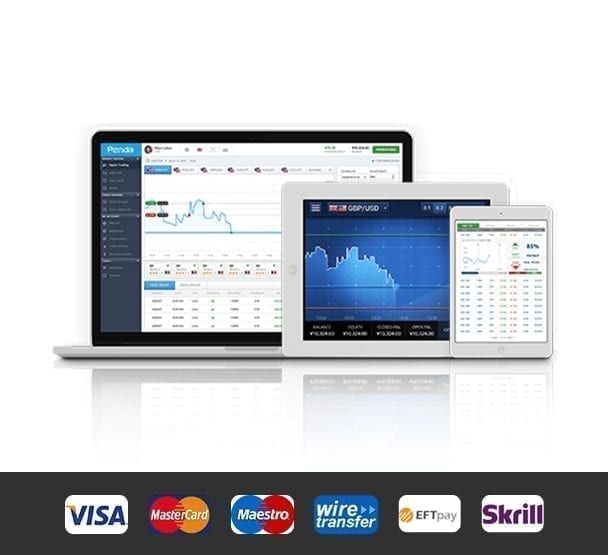 Easy online account opening
Deposits and withdrawals can be by wire transfer, credit cards or e-Payment
Minimum deposit depends on account type, but starts at $250
Go to Broker
Risk warning: Capital can be lost. Terms and conditions apply.
8. Offers
8.) Additional offers: Training, bonuses and demo accounts
As already mentioned, FinMarket.com provides an excellent free training and education package for active account holders, covering information and tips for new and experienced traders. This training is offered by a third-party provider, but is easily accessible via your FinMarket account. Educational resources are available to all clients, although there are some options that can only be accessed by premium account holders. Silver, Gold and Elite Members have free access to daily market reviews, a range of trading tools, and the services of a personal account manager. Access to the VOD library is available for all clients, including standard account holders.
FinMarket occasionally offers various bonuses and promotions to new and existing customers, which may include low or no-commission offers or other temporary benefits. Like many of its competitors, FinMarket also offers a free demo account so that you can thoroughly test the broker and the platforms offered, and even practice trading strategies, without any financial commitment. It is always a good idea to register for a demo account and try out a new broker before investing real money in a live account.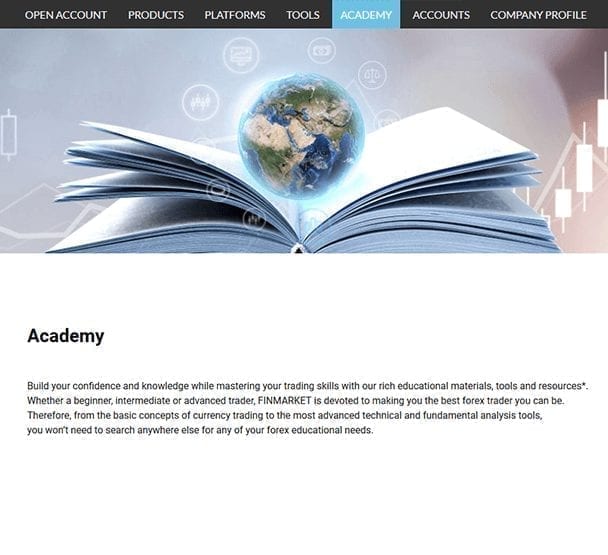 Free training package with various tools and resources
Occasional promotions and bonuses
Risk-free demo account to try out the platform
Go to Broker
Risk warning: Capital can be lost. Terms and conditions apply.
9. Regulation
9.) Regulation & Deposit Protection: The fine print
Trading CFDs, like any form of trading, is inherently risky, so you certainly want to feel assured that the broker you are using is trustworthy, and the funds you deposit are safe and secure. FinMarket.com is a licensed broker, headquartered in Cyprus and regulated by the Cyprus Securities and Exchange Commission.
CySEC
Regulatory Authority
FinMarket states that it always uses segregated accounts to hold client assets, meaning that your investments are held separately from any and all assets belonging to FinMarket and will never be used in any way to cover FinMarket operating and trading costs. Effectively, the money you invest remains yours, and the broker can only use its own funds and profits to cover the costs of running the brokerage. This means that your investments should be protected even if the broker goes bankrupt.
FinMarket.com displays all Legal Documentation, along with details of regulation and safety of funds, clearly on its website, so potential customers can access them before opening an account or making an investment. FinMarket acknowledges that there are risks associated with CFD trading, and encourages customers to be fully aware of them before opening an account or making an investment.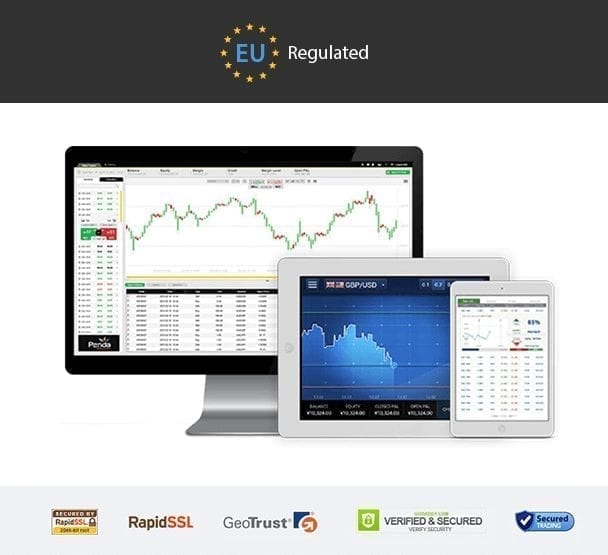 Regulated by the Cyprus Securities and Exchange Commission
Keeps client funds in segregated accounts
Clearly displayed legal documentation
Go to Broker
Risk warning: Capital can be lost. Terms and conditions apply.
10. Awards
10.) Awards: Limited industry recognition
FinMarket.com CFD stock trading is a relatively new brokerage, having only been established since 2015, and as such has not yet had a lot of time to build up a string of awards, as some other CFD brokers have. It has, however, already received praise from independent sources within the world of CFD trading, and it is reasonable to expect that as the company grows, awards and accolades may well follow.
For example, independent broker comparison site DailyForex.com gave FinMarket a 4.5-star rating in one of its broker reviews, citing the broker's free educational package, wide range of instruments, and the fact that it offers the most popular trading platform in the industry, in MetaTrader 4. Investment Watch also gave a good review of FinMarket.com CFD, stating: "FinMarket features award-winning trading platforms, fully regulated trading conditions, and dedicated multi-lingual support to cater to investors worldwide."
While FinMarket has not, as yet, covered itself with glory by amassing a long list of industry awards, we would still encourage traders at all levels to consider it as an option if considering CFD trading.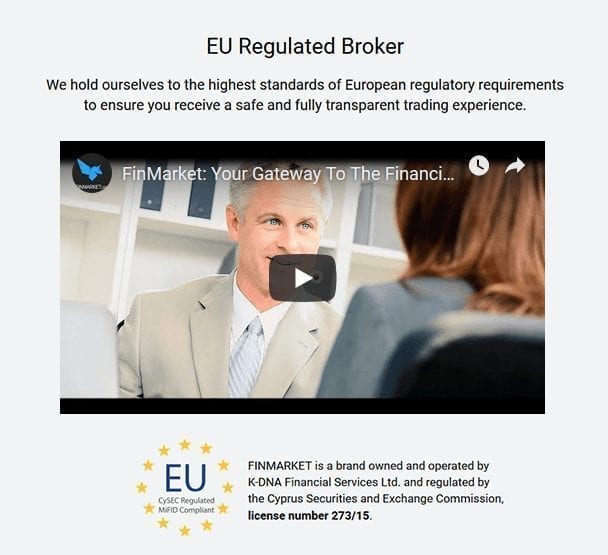 No outside awards, probably due to being a relatively new brokerage
Recognised and rated well in independent CFD broker reviews
Praised for award-winning trading platforms and high-quality education
Go to Broker
Risk warning: Capital can be lost. Terms and conditions apply.
Is FinMarket.com CFD good – and is it better than other CFD brokers?
There are, without doubt, many points in this FinMarket.com CFD brokerage review that suggest that FinMarket is a reputable and versatile CFD broker that can easily compete with the other brokers available. The combination of the choice of trading platforms, including MT4 and mobile trading, the FinMarket Academy, and the wide range of tradable assets on offer, make this broker an attractive option. Another big advantage of a FinMarket.com CFD brokerage account is the customer support offered, and in particular the fact that all account holders above basic level have access to an account manager.
There are a few drawbacks to FinMarket.com CFD stock trading. The brokerage has yet to prove itself by winning major industry awards. Basic accounts have limited features, and its customer support is not available 24/7, which can be particularly important to international clients operating in different time zones. However, the above advantages, combined with risk-free demo accounts, reasonable trading costs and a good choice of accounts, make FinMarket CFD trading an attractive option for many investors.
Regulated and licensed, with segregated accounts
Different account types to suit different clients
Good choice of trading platforms, including MT4
Basic accounts have limited features
Customer support is not 24/7
No industry awards as yet
Test result
Broker

Go to Broker
Risk warning: Capital can be lost. Terms and conditions apply.