This is our guide to finding the best full-service contract for difference (CFD) robo advisor for your specific investment needs. In it, we will cover what the essential features of a good, reputable robo adviser are, from the trading options on offer to the trading platforms provided, the usability and security of the website, the value of free demo accounts, and the availability of online educational courses – and much else besides.
The core features to look for when choosing a robo advisor are:
Highlights
The breadth of choice of account types available, from basic to higher-end
How the brokerage is regulated
Simple, easy and secure methods of depositing and withdrawing
The guarantee of protected, segregated client accounts that the brokerage will never use to cover its own operating costs
5.
of 29 CFD Broker
GMO Trading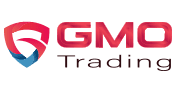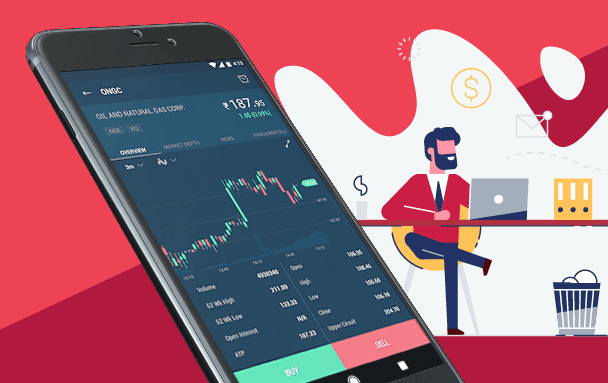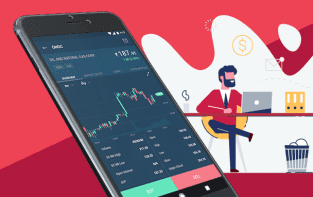 Go to Broker
Risk warning: Capital can be lost. Terms and conditions apply.
Headquarters and regulation
Cyprus (CySEC)
Fees and Spread
depends on type of account
Mini contracts tradable
Yes
Trading platform
MT4, Broker-owned Software
Demo account
Yes, available for 14 days
Services & additional benefits
Live
Hotline
E-mail
Economic Calendar
E-Book
Videos
Courses/Seminars
1. Trading Offer
1.) Robo Advisor Trading Offer: GMOTrading
Could GMOTrading be the best CFD broker out there at present? It may be too early to tell at present as the company has only been operating since 2017, but one thing that really stands out is its crypto offering, which is stellar.
Like many robo advisors operating as online CFD brokers, GMOTrading offers CFDs covering a broad range of tradeable assets: currency pairs (50 of them), indices (16), commodities (17), US stocks (79), European stocks (76) and Australian stocks (39). So far, so good, even if not especially outstanding (most online brokerages offer a similar-sized asset list and many offer considerably more). However, the crypto offering really is something to shout about in our estimation, based on a CFD broker comparison.
The brokerage supports CFD trading on no less than 33 cryptocurrency pairs, which include well-known and popular cryptos such as Bitcoin, Bitcoin Cash, Ethereum, Ethereum Classic, Ripple and Dash. Also included are less-well-known cryptos such as Qtum, Lisk, Cardano and Verge. Most crypto pairs are tradeable against British pounds sterling, euros and US dollars. The major edge that a GMOTrading brokerage account for CFD trading on cryptos has over the competition is that the 33 pairs on offer in the crypto CFD have outstandingly competitive and exceptionally tight spreads, all of which narrow even further with every step up the three-tiered hierarchy of accounts on offer.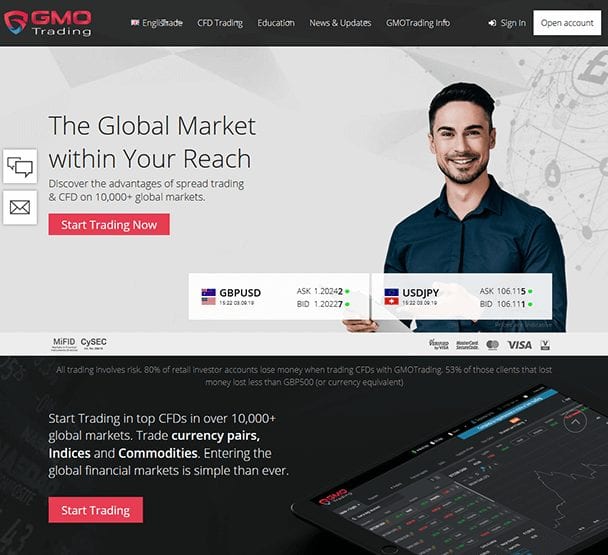 Excellent crypto offer
Highly competitive spreads
33 crypto pairs tradeable against USD, GBP and EUR
Go to Broker
Risk warning: Capital can be lost. Terms and conditions apply.
2. Costs
2.) Robo Advisor Costs: Are they clear and competitive?
When conducting our GMOTrading brokerage review, we were impressed by the company's cost policy. Essentially, there are zero charges for deposits and withdrawals, and zero commission fees. The only time that charges are imposed, so far as we can discern, is when an account remains inactive beyond a series of threshold periods.
Yes
Mini contracts
Tradable
The charges are: €80 for accounts inactive for over 61 consecutive days, €120 for inactivity exceeding 91 days, and €500 for inactivity exceeding 301 days. Fees are chargeable on each inactive account crossing the three thresholds.
The GMOTrading brand is operated by the leading Cypriot investment company Royal Forex Ltd., which charges the equivalent of €50 if there is negligible or non-existent trading activity in your crypto CFD account before you submit a withdrawal request.
There is another cost that GMOTrading commendably warns clients about: the inevitable risks of trading – and trading in cryptos is clearly among the riskier gambles of all the tradeable assets on offer. Under the "Assets" drop-down menu at the top of the webpage, you'll find this statement:
"There is no specific EU regulatory framework governing the trading with cryptocurrencies. Trading cryptocurrencies does not entitle the investors to any protection under the Investors Compensation Fund. Traders have no rights to report to the Cyprus Financial Ombudsman in case of a cryptocurrencies trading dispute."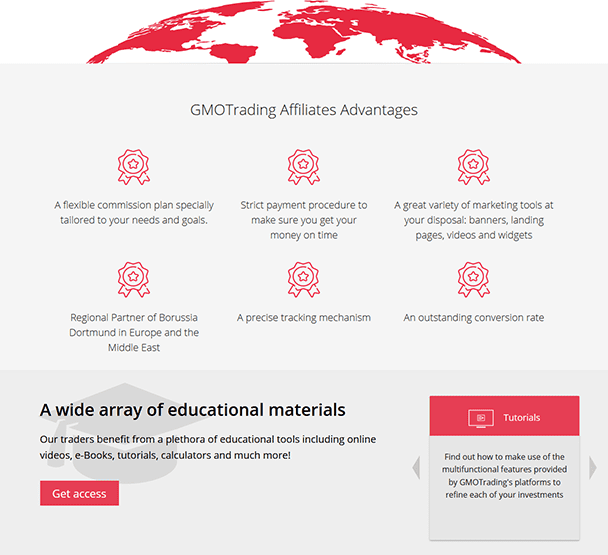 No charges for deposits or withdrawals
No commission fees
Charges apply to inactive accounts and when withdrawal requests are submitted on underused accounts
Go to Broker
Risk warning: Capital can be lost. Terms and conditions apply.
3. Account
3.) Accounts: Silver, Gold and Platinum
Our broker comparison can confirm that GMOTrading offers three tiers of account.
The premium account (which isn't quite as bespoke as a VIP account but is loaded with additional features nonetheless) is the Platinum account. Novice investors are best advised to start with the most basic, the Silver account, while those who are intermediate may wish to start with the Gold account.
The key differences between the accounts include the spreads on offer. To give an example, in the forex CFD offerings, the EUR/USD currency pair has a spread of 2.2 pips in the Silver account. That's not bad, but it narrows to a more competitive 1.3 pips in the Gold account and to a stellar 0.7 pips in the Platinum account.
Other differences concern the various services offered. Platinum accounts, for example, provide news alerts and free VPS, neither of which are available on the other two accounts. Platinum and Silver accounts both provide dedicated account managers to their clients as well as highly informative webinars and video on demand (VOD), neither of which are available to Silver account holders.
Each of the accounts, however, offers account holders access to Fifth Decimal, Hedging and Islamic trading (the latter being important for Muslim traders, who need to be confident that their trading complies with their religious beliefs).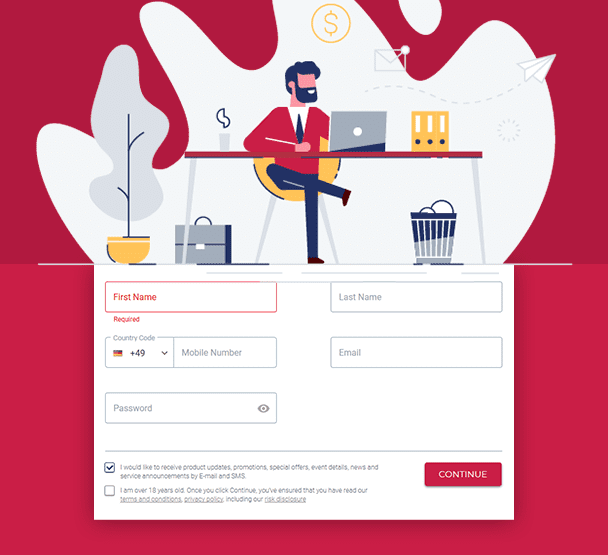 Silver, Gold and Platinum accounts available
Spread is more competitive the higher the tier
Dedicated account managers for Gold and Silver tiers
Go to Broker
Risk warning: Capital can be lost. Terms and conditions apply.
4. Platform
4.) Trading Platforms: MT4 and WebTrader
The trading platforms available on each GMOTrading brokerage account are among the most popular and widely used in the world: MetaTrader 4 (MT4) and WebTrader.
Neither platform requires downloading as both run directly online. MT4 has deservedly become the world's most popular trading platform. Its charting and analytical tools are second to none, enabling traders to track and manage their transactions at any moment and tweak their trading strategies in light of the analytic results and trends that emerge. It also comes equipped with uber-strong encryption for unbeatable security, and features an extraordinarily user-friendly interface that allows traders to follow their trades effortlessly.
With WebTrader, clients can execute orders with a single click of the mouse, and it provides real-time analysis and charts that permit the viewing of all trades, whether they're open or closed. It also displays visual trends to show recent market tendencies.
Both MT4 and WebTrader online are available as 14-day demo accounts for prospective clients to practice trading and get used to the platforms risk-free (i.e., without committing any of their money).
There is also a smartphone app available from Google Play and the App Store, allowing clients to access and run their accounts while on the go via a pleasingly user-friendly interface.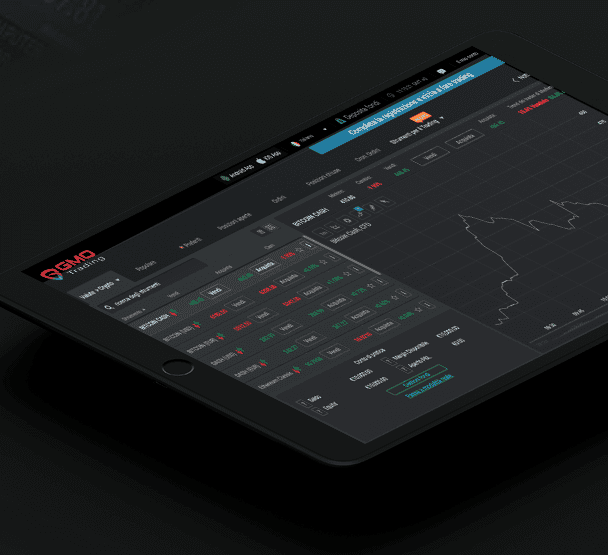 Highly popular and versatile MT4 trading platform available
Widely used, tried-and-tested WebTrader online also available
Mobile app
Go to Broker
Risk warning: Capital can be lost. Terms and conditions apply.
5. Usability
5.) Usability of the Website: GMOTrading's user-friendly design
A boon for any online broker seeking the best robo adviser crown is the design and ease of use of its website. Happily, we think that the GMOTrading stock trading site deserves a gold star.
The website is strikingly attractive with vibrantly coloured HD images, an eye-catching but subtle logo, well-sized and unfussy fonts that are easy on the eye, and an uncluttered layout on each page.
Navigation is a piece of cake, with informative drop-down menus easily visible at the top of the page, all of which lead the visitor to near-instantly loading webpages featuring the relevant information. The colour of the images is appealing without being gaudy, and the menu navigation has been logically and simply designed.
The company's terms and conditions can be found easily at the foot of the homepage, along with its legal documentation and details of its trading platforms, while the five drop-down menus at the top of the page will lead you to details about the range of CFDs, the trading platforms, a "News and updates page", educational resources (webinars, VOD, courses, articles and eBooks) and company info (including details of its regulator, when it began trading, and contact/customer support details).
All of the broker's CFD products are prominently and clearly advertised.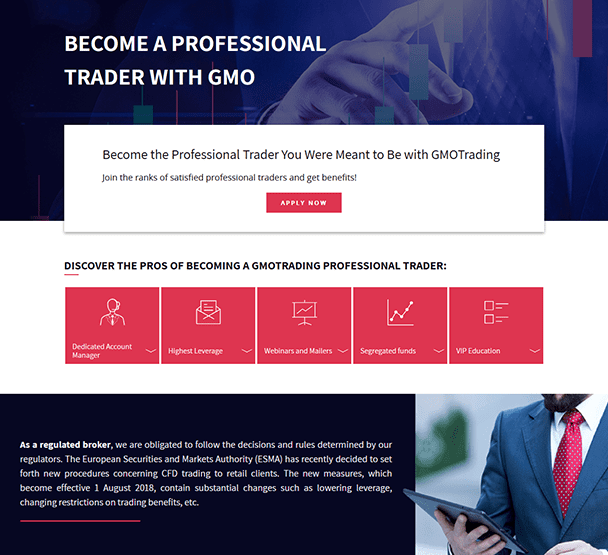 Striking, uncluttered website design
Easy, fast navigation
User-friendly and easy on the eye
Go to Broker
Risk warning: Capital can be lost. Terms and conditions apply.
6. Support
6.) Customer Support: GMOTrading's options
Our GMOTrading brokerage review wouldn't be complete without a mention of its customer support facilities. Account holders will have access to a generous five-day-per-week (Monday to Friday), 11-hour-per-day (6.00am to 7.00pm, GMT) customer support service comprising three options: email, online contact form (online chat, which typically takes no longer than 30 seconds to connect), and telephone.
Online chat and telephone are the fastest means of resolving a query or problem, and as the phone line is toll-free, there are no charges for using this option. Problems occurring outside customer support hours are best dealt with via email.
Customer support is prominently positioned on the website, making it easy to find. You will find courteous, friendly and efficient staff helping you via live chat and telephone support – the service is more reminiscent of a friendly family business, in fact, rather than a global enterprise.
Operating across all of the member states of the European Economic Area, GMOTrading's customer support team staff are proficient in all of the languages used in these different nation states. Staff members are fluent in English, German, Italian, Spanish, Dutch, Polish and Russian.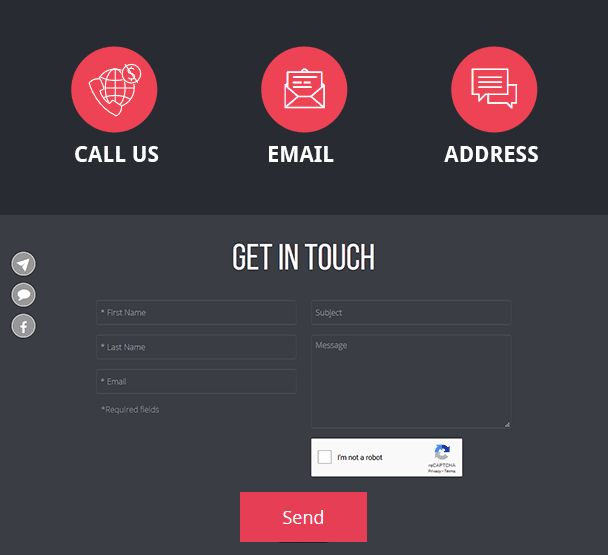 Rapid, courteous and friendly live chat and toll-free telephone options
Email available for out-of-hours problems
Support staff fluent in all the languages of the EEA
Go to Broker
Risk warning: Capital can be lost. Terms and conditions apply.
7. Payment
7.) Methods of Payment: GMOTrading's payment options
GMOTrading stock trading comes replete with an impressive array of payment methods, including credit and debit cards (Mastercard and Visa), bank wire transfers and the following payment providers:
PayPal
Neteller
Skrill
FasaPay
WebMoney
China Union
Qiwi
iDeal
Klarna
Sepa
Trustly
PostePay
The minimum deposit requirement for GMOTrading is $100, a sum that is dwarfed by the vastly higher minimum deposits needed for higher-end financial advisory consultancies serving elite customers. This makes the platform accessible to a much wider range of clientele of more modest means.
Account holders should be aware that withdrawal requests will be processed on the same day as the withdrawal request is made, provided the latter is submitted before 11.00am, GMT. Requests submitted after that deadline will be processed during the following business day. Account holders should also be mindful of the fact that bank transfers are not instantaneous and money may take between five and seven days on average to arrive in bank accounts.
As noted earlier, the company does not make any charges for deposits and has no commission fees, though inactive accounts will be subject to rising charges after 61, 91 and 181 consecutive days.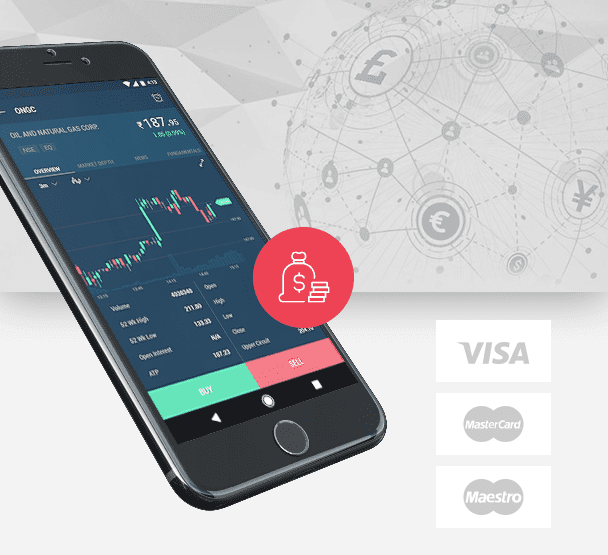 Funding by credit and debit card
Large range of payment processors available
No charges are incurred when making deposits
Go to Broker
Risk warning: Capital can be lost. Terms and conditions apply.
8. Offers
8.) Additional Offers: Demo accounts, free educational online courses, promotions and bonuses
GMOTrading features an excellent demo account, accessible by opening the "Open demo account" button on the top right-hand corner of the homepage. Our only gripe about this offering is that it's only available to prospective customers for 14 days.
Our recommendation for anyone seeking investments with an online CFD brokerage is to ensure that the website offers access to a demo account. This allows novices to thoroughly familiarise themselves with the trading platforms provided and practice trading on an entirely risk-free basis. GMOTrading delivers handsomely, despite the 14-day limitation. You'll receive an "imaginary" €3,000 to practice with, which of course means that you won't be able to pocket any profits you make. However, it does provide invaluable trading experience to prospective customers.
Demo account users will have full visibility of their trading history and can gain access to multiple additional features that investors use to optimise their trading. This means that you'll be familiar with core aspects of trading before you start investing your own cash – this is highly recommended.
There are also excellent education packages available online from GMOTrading, rising in complexity from training for newbie investors to courses for seasoned veterans.
Currently, GMOTrading does not offer any bonuses or promotions, a restriction that appears to be a standard requirement of its widely respected regulator, CySEC.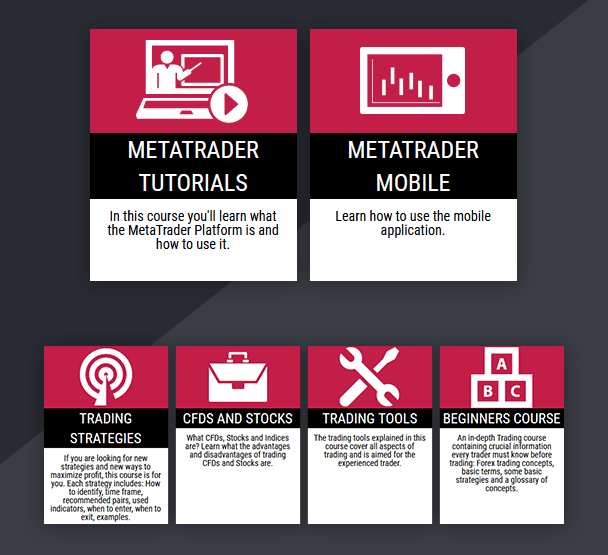 Excellent demo account available for 14 days
Gives invaluable risk-free trading experience
No bonuses and promotions available
Go to Broker
Risk warning: Capital can be lost. Terms and conditions apply.
9. Regulation
9.) Regulation & Deposit Protection: Study the small print
Founded in 2017 in Cyprus, GMOTrading is headquartered in Nicosia and is operated by the established and respected Cypriot investment company Royal Forex Ltd. Regulated by the internationally esteemed Cyprus Securities and Exchange Commission (CySEC), Cyprus's official financial regulatory agency, GMOTrading is the European partner to German football giant Borussia Dortmund (BVB).
CySEC
Regulatory Authority
All account holders with GMOTrading can rest assured that their deposits will be placed in leading banks in fully segregated accounts that are kept strictly separated from the broker's own business account. GMOTrading makes it clear that it will never use client funds to finance its own business operations, which are bankrolled from its own profits.
To protect minors and guard against the dangers of financial fraud, terrorist financing, money laundering and client identity theft, GMOTrading requires all customers to provide identification documents to verify their identity. The company's "Know Your Customer" (KYC) policy specifies the required documentation, which include a coloured copy of a valid passport, a coloured copy of the valid credit card used to fund the account, a coloured copy of a utility bill, and a copy of the confirmation accompanying a deposit made through bank wire transfer.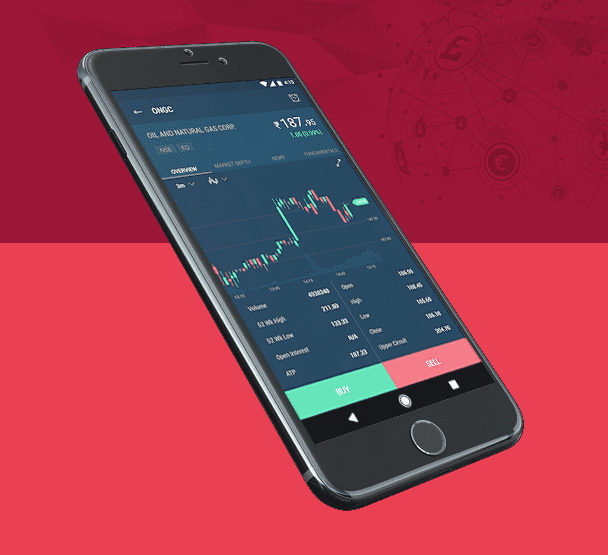 Regulated by the official financial regular of Cyprus, CySEC
Deposits protected by segregated accounts held securely in leading banks
Anti-fraud and customer protection requires identity verifying documents before trading
Go to Broker
Risk warning: Capital can be lost. Terms and conditions apply.
10. Awards
10.) Awards: GMOTrading's industry honours
While it's true that GMOTrading remains something of a fledgling CFD brokerage, having only begun trading in 2017, it has nonetheless already received industry honours in the form of two prestigious awards.
The broker won Global Brands Magazine's "Best Customer Service Broker, Europe" award in 2018. The following year, it received FX Daily Info's "Best Trading Experience" award.
In the course of compiling our brokerage review, we have arrived at the conclusion that these are indeed deserved accolades. This broker is undoubtedly a new player in the industry, but it has succeeded in less than two years to position itself on an upward and promising trajectory.
We expect this brokerage to garner further coveted awards as it chalks up more years of trading.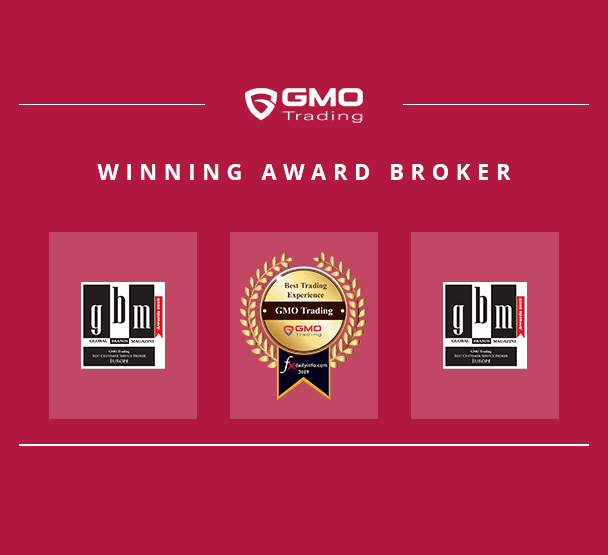 Winner of Global Brands Magazine's "Best Customer Service Broker, Europe" award, 2018
Winner of FX Daily Info's "Best Trading Experience" award, 2019
Possibility of more awards as it gains further experience
Go to Broker
Risk warning: Capital can be lost. Terms and conditions apply.
Conclusion
So, is GMOTrading good? Our final verdict is that GMOTrading is a rapidly rising star in the online CFD brokerage industry. Most notable in its repertoire of CFD trading options is its excellent, highly competitive crypto offering for cryptocurrency traders.
It's true that its asset list of 300 trading instruments is not an outstanding offering – many other players outdo this. However, this is a very young company with room and potential to grow, and we suspect that this list may expand in the near future. And, of course, it compensates admirably with its impressively competitive spreads.
GMOTrading's customer support is, however, thoroughly deserving of the award that it received. For a global outfit, the staff delivering this service are so courteous, helpful and friendly that you feel as though you're dealing with small family business.
Regulated by internationally renowned Cypriot regulatory body CySEC
CFDs cover over 300 trading instruments on popular trading platforms MT4 and WebTrader
Attractively tight spread on major tradeable assets
Impressive range of online educational resources
Award-winning customer support
Mandatory client questionnaire makes sign-up time-consuming
No bonuses or promotions available
Demo account available for just 14 days
Test result
Broker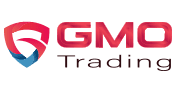 Go to Broker
Risk warning: Capital can be lost. Terms and conditions apply.