It was in 2007 that InstaForex first entered into the trading brokerage industry and they have been growing steadily ever since.
They also want to stay on the cutting edge of the latest innovative technology and aim to provide a personal touch for their client's needs. They currently have more than three million clients globally, so they set their standards high.
They provide a wide variety of financial instruments and in 2010 they were the very first broker to offer the MetaTrader 5 platform.
InstaForex is licensed with a number of different regulators, including the CySEC, FCA and BVI FSC.
Highlights
Regulated worldwide
First broker to adopt the MT5 platform
Winner of numerous high-profile awards
Liverpool Football Club - ambassadors
25.
of 29 CFD Broker
InstaForex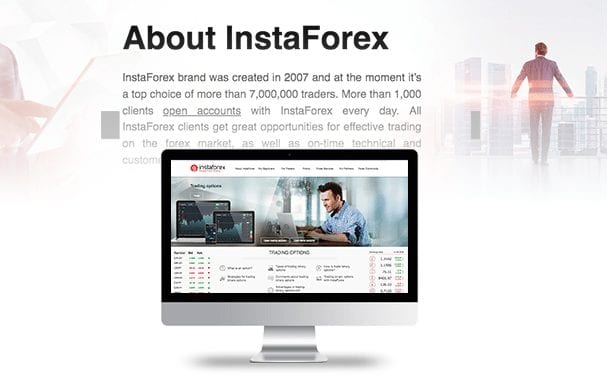 Go to Broker
Risk warning: Capital can be lost. Terms and conditions apply.
Headquarters and regulation
GB (FCA)
Fees and Spread
depends on type of account
Mini contracts tradable
Yes
Demo account
Yes, available for 30 days
Services & additional benefits
Live
Hotline
E-mail
Economic Calendar
E-Book
Videos
Courses/Seminars
1. Trading Offer
1) CFD Trading Offer: InstaForex offers a massive range of CFDs
This review of InstaForex looks at the various products that they offer their users, whether it is through CFDs or traditional currency pair trading. All of this can be done under the same account with a single portfolio.
Currently, InstaForex offer trading instruments for 107 currency pairs, 200 CFDs for American shares, as well as for precious metals and commodities in addition to their ECN broker services. They have one of the most comprehensive offerings in the business and you will be hard-pressed to find better.
A CFD is an agreement that allows a trader to speculate on what the value of a given financial instrument is without needing to actually purchase this instrument.
Common CFDs track the price movements of crude oil, currency pairs, market indices, stocks and cryptocurrencies.
The leverage offered and spread usually depends on the type of account you are using and the financial instrument you are trading. Leverage on InstaForex can range from anywhere from 1:1, all of the way up to 1:30 . They generally have competitive spreads relative to the rest of the market.
This review of InstaForex showcases their extended range of CFDs on offer, as well as the option to receive significant leverage if you meet their requirements.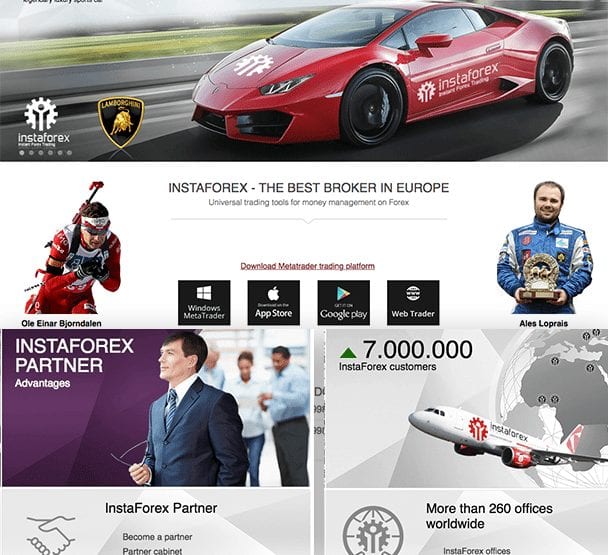 107 currency pairs and 200 CFDs
Up to 1:30 leverage
Competitive spreads
Go to Broker
Risk warning: Capital can be lost. Terms and conditions apply.
2. Costs
2) CFD Trading Costs: InstaForex Has Competitive Spreads
When looking at trading costs, InstaForex generally is competitive relative to the rest of the industry.
The spreads differ depending on the type of account you sign up for, as well as with the types of financial instruments of which you are trading. With all things considered, the average spread sits somewhere around the 1.6 mark.
The Instant Standard account and the Cent. Standard account has no commission, whereas the Insta Eurica account and the Cent Eurica account charges a commission of between 0.03% and 0.07%.
Yes
Mini contracts
Tradable
A couple of the accounts don't even have any spreads, which is ideal for beginner traders. Of course there are more restricted conditions and available options when you are using these types of account.
Overall, these spreads are very competitive when it comes to the rest of the market. In terms of the trading conditions, these tend to get better the greater the account size you choose to take. These are based on varying minimum deposits. The Cent account is most suitable for beginner traders as their minimum required deposit is low and the trading terms suit the needs of beginners.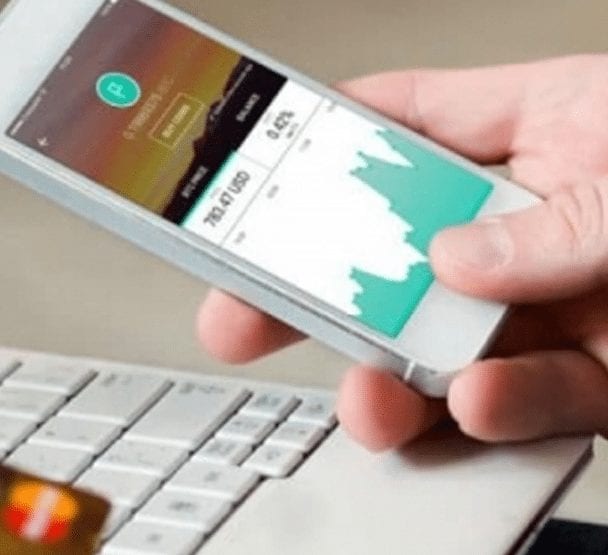 Zero commission on 2 account types
Differing leverage of up to 1:30 and competitive spreads
Four accounts to choose from
Go to Broker
Risk warning: Capital can be lost. Terms and conditions apply.
3. Account
3) Accounts: Four Account Types at InstaForex
This InstaForex review showcases their superb offering when it comes to the variety of account types that you can choose from. They have four different accounts in total.
The Insta. Standard account is suitable for a multitude of trader types as there are classical spreads in place along with no commission fees.
You can trade with the Micro forex and the minimum deposit is set at $1, while the Minimum forex has a minimum deposit of $100 and the Standard forex has a minimum deposit of $1,000. The beauty of this type of account is that traders can choose which deposit size they are most comfortable with doing and you also have access to leverage.
The Insta. Eurica trading account has no spread. This is ideal for beginners because any given order will be executed as soon as the price meets the value. It is a more straightforward way of trading which makes it ideal for those learning the ropes.
The Cent. Eurica and Cent. Standard accounts are also well-suited for beginner traders because they deal with the smallest possible amount of trading volume. It also allows for more experienced traders to test out new strategies without having to take on a lot of risk thanks to the 0.0001 lots.
This is one of the best offerings you can see when doing a CFD broker comparison.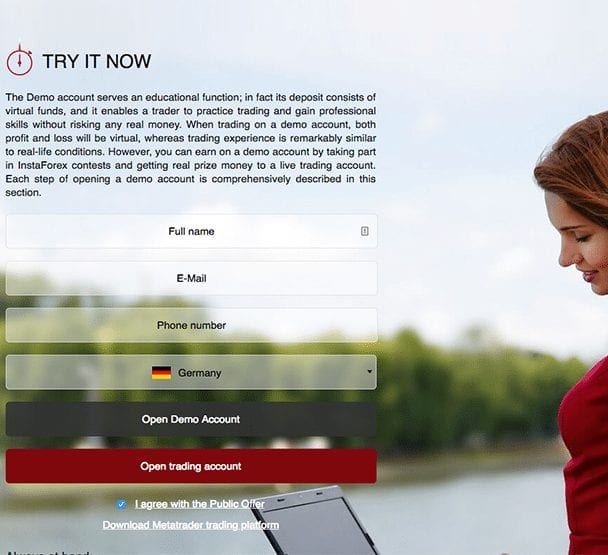 Options for all levels of experience
MetaTrader 5 Platform
Minimal deposits on many account types
Go to Broker
Risk warning: Capital can be lost. Terms and conditions apply.
4. Platform
4) CFD Trading Platforms & Mobile Trading: Two Options
InstaForex offer their customers the ability to use the industry standard MetaTrader 4 or the more advanced MetaTrader 5 platform.
This includes the desktop and mobile version of these trading platforms, so you can trade on the go no matter where you may be.
InstaForex were the first broker to adopt the MetaTrader 5 platform when it was first released. This is an upgrade to the MetaTrader 4 platform and there are a lot more features that can now be utilized by traders.
In terms of the forex industry as a whole, the MetaTrader 4 platform is the most widely used, which means that a lot of experienced traders will already have used this platform and know how to operate it.
There is a multitude of technical indicators available in addition to an environment for back-testing. You are also allowed to automate your trades through this platform, which will be useful for many experienced traders.
This automated trading is made possible thanks to the partnership with Expert Advisors.
The mobile version is available for both Android and iOS. The mobile platform has just as many features available to you and it operates well considering you are using a mobile device.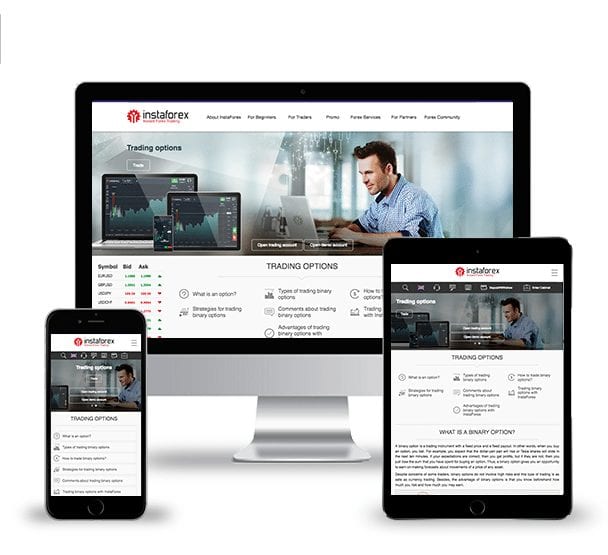 MetaTrader 4 and 5 are the trading platforms on offer
Mobile version is Android and iOS compatible
Variety of indicators and customisability options available
Go to Broker
Risk warning: Capital can be lost. Terms and conditions apply.
5. Usability
5) Usability of the Website: InstaForex CFD broker is easy and straightforward to navigate
It would be hard to find a website that is more comprehensive than that of InstaForex. They have menus and sections for every conceivable piece of information that you may need.
It has a traditional black, red and white color scheme which really makes the site's content pop out and make it look clean. There is little to no clutter, with clarity clearly being encouraged in the development of this website,
The navigation system is very clear-cut and you won't be confused when you are on the hunt for key pieces of information.
The signup process is also relatively straightforward and you can quickly switch from the demo account to your live trading account with just the click of a button.
The InstaForex website caters for 32 different languages which is unheard of in the trading industry and even among other notable industries. There are so many languages catered for that they can deal with as wide of an audience as possible.
It is clear that user experience and design was taken into account when building the InstaForex website and the fact that 32 languages are catered for shows that they're truly a global company.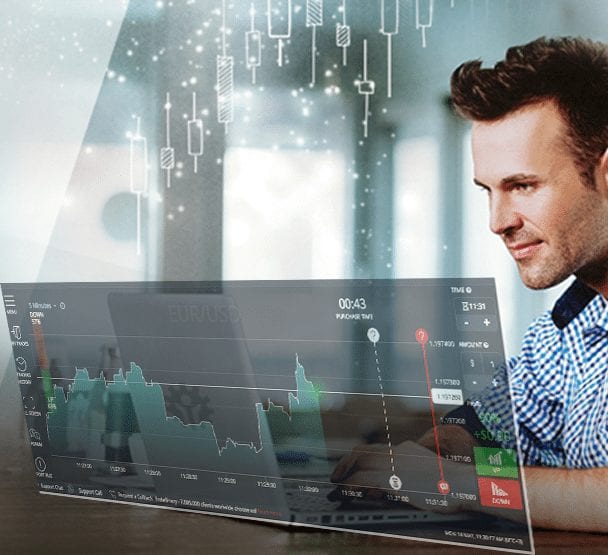 Easy to navigate
32 languages catered for
Traditional colour scheme
Go to Broker
Risk warning: Capital can be lost. Terms and conditions apply.
6. Support
6) Customer Support: InstaForex offers wide-ranging 24/7 support
Continuing with InstaForex's commitment to their customers, they have a quality customer support team that caters for all of your possible needs or concerns.
They have one of the most comprehensive customer support offering that can be seen amongst trading platforms, with almost every conceivable method of communication being offered. They clearly want people to get their questions resolved as quickly as possible.
In addition to the massive array of communication options, they are also tailored towards the specific department you may need to speak to, whether it is the finance department, the dealer department etc.
Everything from email, Skype, telephone, email to live chat is catered for along with many other options.
Most of their telephone numbers are toll free and are located around the world. Most departments will have restricted hours, normally being from 8AM to 5PM UTC, but the technical support team is available around the clock.
Most trading firms operate their customer support on a 24/5 basis, but InstaForex goes a step further and offers a 24/7 service for their users.
They seem to always do that little bit extra to make themselves stand out from the rest of their competitors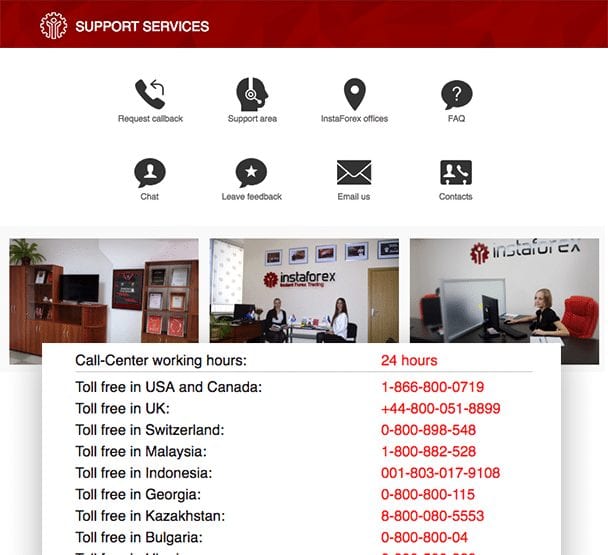 Massive variety of communication methods
Able to email specific teams depending on your issue
Customer support teams from across the world
Go to Broker
Risk warning: Capital can be lost. Terms and conditions apply.
7. Payment
7) Methods of Payment: Various methods available for InstaForex Depositing and Withdrawing
InstaForex offer a number of different deposit and withdrawal options for their users.
You can make a bank transfer deposit to your account, which has no max deposit amount but there is a minimum required deposit in place. It will normally take between two and seven days for the deposit to be processed into your account.
The remaining deposit options have very insignificant minimum deposit requirements.
Visa and MasterCard deposits process in the space of 30 minutes and there is a max deposit limit of $10,000 in place.
There is a massive array of other payment options, mainly e-wallet options and local transfers that can be seen on the InstaForex website.
There is no max withdrawal for the bank transfer option, but there is a minimum withdrawal of $300 and it will take two to ten business days for the money to be processed. The fee for this option depends on the bank that is being used.
There may be some fees for the other withdrawal options and the withdrawal times for credit/debit cards and e-wallets generally is within the first 24 hours of the withdrawal being approved.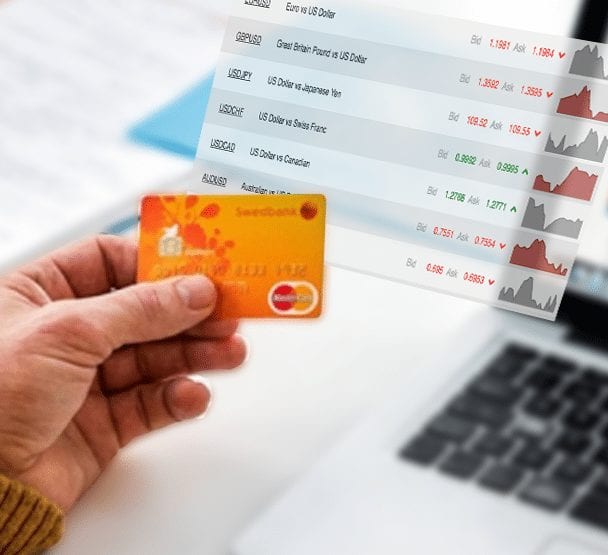 Many deposit and withdrawal options
Quick processing times for e-wallets
Minimum withdrawals in place
Go to Broker
Risk warning: Capital can be lost. Terms and conditions apply.
8. Offers
8) Additional Offers: Free InstaForex Broker Demo Account, Bonus Offers and Economic Calendar
There is a demo account available for users of the InstaForex platform. This is perfect for beginner traders as it will allow them to get to grips with how a trading platform works and it will allow them to get some experience trading before risking their own money.
It is also a good way for more established traders to test out new strategies and techniques without having to take any risk on board in case they do not work out too well.
InstaForex has one of the most wide ranging promotion system in all of the industry, with countless contests, promotions and bonuses being ran at any given moment in time.
They have been running a no deposit bonus worth $100 when you register for an account an there has been a welcome deposit of 250% for new customers when they make their deposit. These promotions are always changing, but they are generally lucrative for those who get involved.
There is a comprehensive economic calendar available on the InstaForex website. They also have a variety of calculators, toolbars, charts analysis and educational courses available to you in case you need to brush up on a certain area of your trading.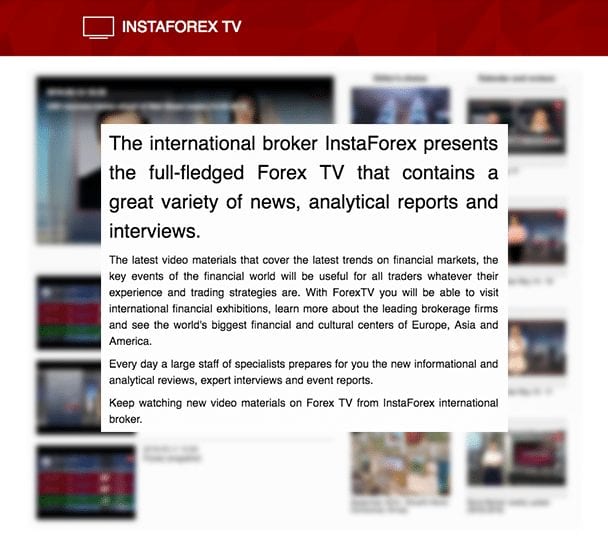 Variety of calculators and educational materials available
Comprehensive economic calendar
One of the best bonus and promotion offerings in the industry
Go to Broker
Risk warning: Capital can be lost. Terms and conditions apply.
9. Regulation
9) Regulation & Deposit Protection: Your Money is safe with InstaForex broker
It is worthwhile asking is InstaForex legit because you should do your due diligence on any trading platform you are thinking of asking. That is where this InstaForex trading platform review comes into play.
Fear not, InstaForex are one of the best regulated brokers in the industry, being regulated by leading authorities in the likes of the United Kingdom, Russia and Cyprus, so you can be sure that they take your security seriously.
As the company is currently regulated by the FCA (Financial Conduct Authority) and CySEC (Cyprus) they may passport their services across the European Economic Area. However this may change once Brexit comes into effect. It is worth checking nearer the time.
These are some of the most stringent authorities around, so you can be sure that your money is kept safe when you are using InstaForex. They also use the best in encryption technology to ensure that your personal financial data is protected from any external or internal attacks
There are not many brokers in the industry that have better regulations than InstaForex.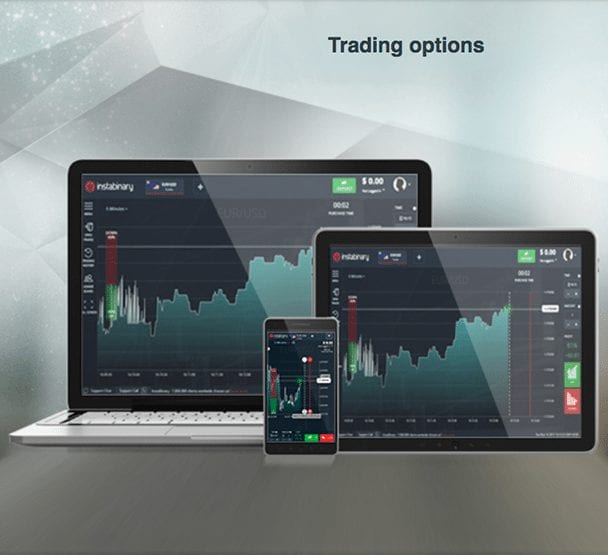 Regulated in the UK, Russia and Europe
CySEC regulated
Compensation schemes in place in case of any issues
Go to Broker
Risk warning: Capital can be lost. Terms and conditions apply.
10. Awards
10) Awards: Media Reports about InstaForex
InstaForex have been around for many years and in that time, they have received a lot of positive media attention.
They are always on the cutting edge of the latest innovations and technology for the sector, such as when they were the first broker to implement the MetaTrader 5 platform when it was initially released a few years ago. The MetaTrader 5 platform is the evolved next generation version of the MetaTrader 4. While it has extra features, many traders still prefer to use the previous version which is the MT4 as it allows hedging too.
They also receive a lot of media attention through their ambassadors who include the likes of Liverpool Football Club, Formula E Dragon Racing team and the Tatra rallying team.
In the last few years, they have won numerous prestigious awards that showcase the esteem they are held in the industry.
Just some of the notable awards are the Best Broker Asia, Best Forex Broker Eastern Europe, Best Retail FX Provider, Best Broker CIS and Best Retail Forex Broker. What's more is that they have won these awards many times over the years which shows how consistent InstaForex are with their offering.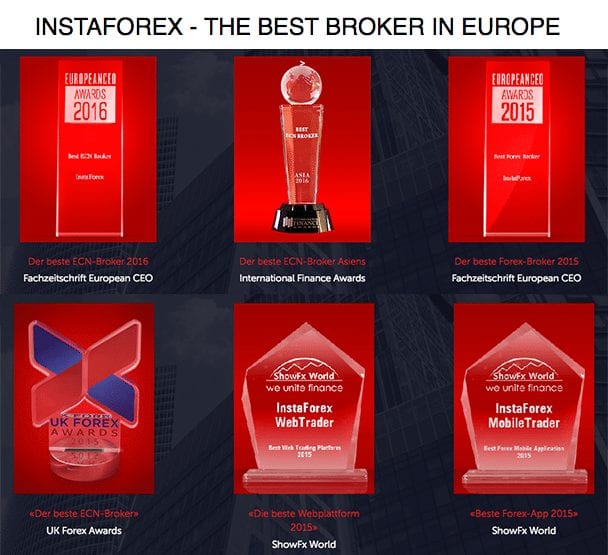 Winners of many prestigious awards
Ambassadors include the likes of Liverpool Football Club
First broker to implement the MetaTrader 5 platform
Go to Broker
Risk warning: Capital can be lost. Terms and conditions apply.
Conclusion: InstaForex review final thoughts
Is InstaForex legit and is InstaForex a good broker?
Throughout this InstaForex review, it is startling to see in so many areas that they are an industry leader.
They have one of the most comprehensive offerings of financial instruments around, some of which are truly startling. Their spreads are very competitive, with certain types of accounts not even charging any spreads.
The website is top class, having all of the information you could ever need in the same place.
They have four different account options to choose from and the promotions they offer on a regular basis are truly startling.
This InstaForex trading platform review showcases the level of focus they place on pleasing their customers, with customer support lines being open 24/7, with a massive selection of
communication options available to choose from.
To conclude this InstaForex review and broker comparison, InstaForex is clearly one of the very best CFD brokers in the industry today.
Their quality offering doesn't show any cracks and it looks set to continue long into the future.
24/7 customer support
250+ trading instruments
MetaTrader 5 trading platform
Lucrative regular promotions and bonuses
Test result
Broker

Go to Broker
Risk warning: Capital can be lost. Terms and conditions apply.