As many investors seek to strike out on their own and begin personally managing their financial investments, online alternatives available from companies, such as ITRADER, become more popular and alluring.
Operated by Bayline Trading Limited, ITRADER was founded in 2012 and has a headquarters located in Cyprus. ITRADER offers CFD trading of currencies, indices, stocks and commodities.
ITRADER is permitted to conduct business throughout Europe as well as a select number of other countries, including Malaysia, Philippines, Qatar and United Arab Emirates.
Highlights
Variety of investment opportunities
Metatrader 4 platform support
Comprehensive educational materials
Low initial investment requirement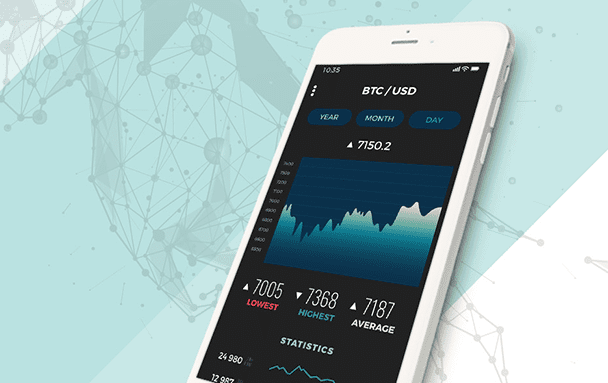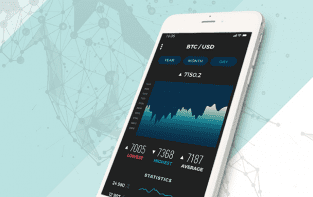 Go to Broker
Risk warning: Capital can be lost. Terms and conditions apply.
Headquarters and regulation
Cyprus (CySEC)
Fees and Spread
depends on type of account
Mini contracts tradable
Yes
Trading platform
MT4, Broker-owned Software
Demo account
Yes, available for 14 days
Services & additional benefits
E-mail
E-Book
Videos
Courses/Seminars
1. Trading Offer
1.) Trading offer: Wide selection of investment opportunities
ITRADER provides a wide selection of investment opportunities to allow clients to build the type of financial portfolio that best meets their needs. ITRADER supports trading a number of different asset categories, including currencies, indices, stocks and commodities.
This broker is authorised to provide services in a number of countries in addition to the EU, but it is unable to provide service to US citizens. Among the services which they offer are approximately 260 different CFDs. They offer a total of approximately 50 currency pairs for trade as CFDs.
The commodities available for trade as CFDs include gold, silver, copper, platinum, coffee, sugar, cocoa and a diverse range of energy assets. A wide range of stocks are also available from the US, European and Australian stock markets. Some of the most popular indices, including NASDAQ 100, Japan's Nikkei, the United Kingdom's FTSE 100, and Standard & Poor's 500 or S&P 500, are also available for trade as CFDs through ITRADER.
This review of ITRADER found that this broker offers a total of three account types, the minimum spreads and available leverage are based on your account type. Dedicated account managers are available for all accounts except the silver account.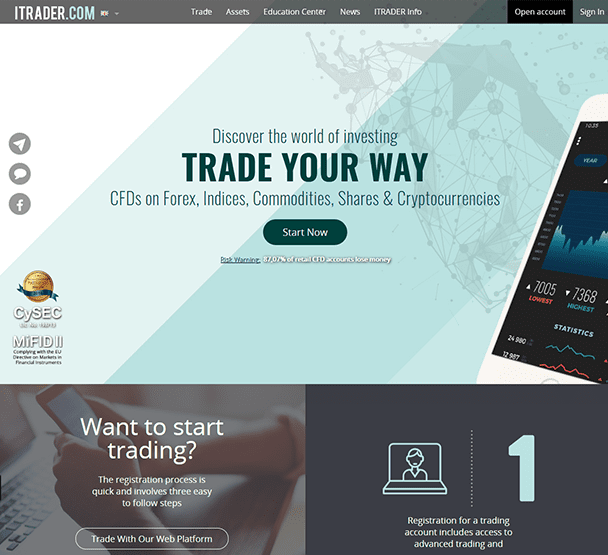 Minimum spreads and leverage based on account type
CFD trading of currencies, indices, stocks and commodities
Dedicated account managers for gold, platinum and Islamic accounts
Go to Broker
Risk warning: Capital can be lost. Terms and conditions apply.
2. Costs
2.) costs: Save money while choosing your investments
By choosing to use an ITRADER brokerage account, you can gain access to significantly reduced rates for managing your investment portfolio. ITRADER charges no deposit or withdrawal fees, or commissions. Major credit cards, major e-wallets and banking wire transfers are accepted as deposit methods. In order to make a withdrawal, you must have current identity documentation on file with the broker.
Yes
Mini contracts
Tradable
Trading fees are collected through the use of a spread, which is the difference between the buying and selling prices for an asset. The higher the account type is that you possess, the lower the spread is for an asset. For instance, at the time of writing, gold trades with a minimum spread of 0.59 for the lowest level account and 0.37 for the highest level account. There is also a 50% swap discount available for the highest level account holders, while a 25% swap discount is available to mid-level account holders.
The minimum deposit required to begin trading with ITRADER is 250 USD/GBP/EUR. This is relatively low compared to deposits required with some brokers. Accounts can be opened in USD, GBP or EUR currencies.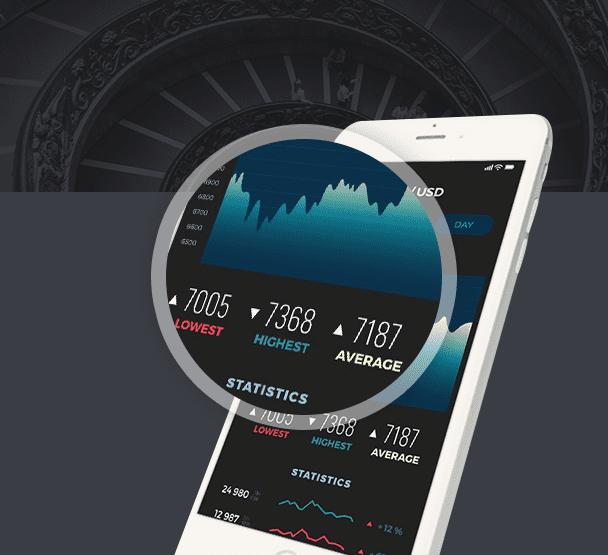 No deposit fees, withdrawal fees or commissions
Better spreads available with higher level accounts
Low minimum deposit required
Go to Broker
Risk warning: Capital can be lost. Terms and conditions apply.
3. Account
3.) Accounts: Tiered service
The three account types available are silver, gold and platinum. Minimum spreads are specified for each asset based on your account level. For the sake of this CFD broker comparison, the minimum spread specified for EUR/USD is 2.2 pips for a silver account, 1.3 pips for a gold account and 0.7 pips for a platinum account.
Leverage also varies according to account type and is specified for each asset class. Leverage of 1:20 is available for a silver account for stocks and equities, and increases to 1:40 for gold accounts and 1:50 for platinum accounts. Dedicated account managers and access to webinars and videos is granted to gold and platinum account holders as well, while platinum account holders are also provided with free VPS and news alerts.
Islamic accounts are also available from ITRADER . These accounts operate according to Islamic sharia law, and do not charge swap fees for overnight holdings. A dedicated account manager is included with all Islamic accounts.
The ITRADER brokerage account is intended to allow you to build your investment portfolio in whatever manner you choose. It is possible to monitor your investments through SMS and email notifications, as well as through the platform's dashboard.
There do not appear to be any active trader or VIP discounts available.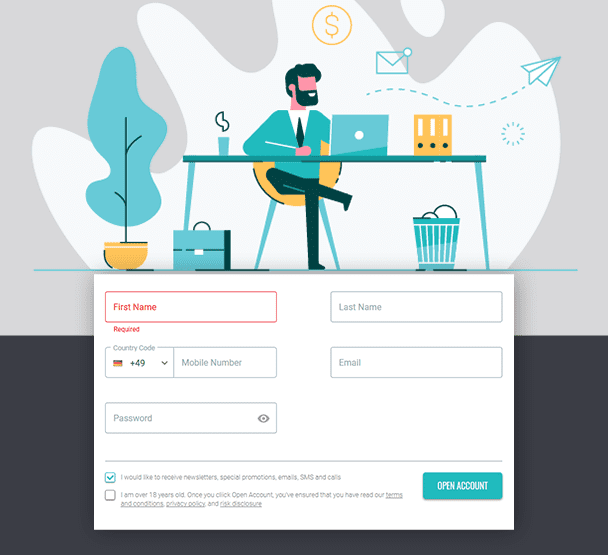 Silver, gold and platinum account levels, as well as Islamic accounts
No swap fees on Islamic accounts
Spreads and leverage are based on account type
Go to Broker
Risk warning: Capital can be lost. Terms and conditions apply.
4. Platform
4.) Trading platform: Metatrader 4 support
As is the case with many other brokers, ITRADER provides support for trading through the Metatrader 4 platform. Support for Webtrader and the Metatrader 4 mobile app is also available. There does not appear to be any support for Metatrader 5.
Metatrader 4 is available for download on both the Mac and Windows platforms. Metatrader 4 is one of the most popular trading platforms and provides access to charting tools, market analysis, built-in indicators, reliable encryption and a user-friendly interface.
Getting started with Webtrader is as easy as clicking a link on the ITRADER website. No software is required to be downloaded or installed, and the platform provides similar functionality to that available from Metatrader 4. Using the available demo account is an excellent way to familiarise yourself with this platform prior to beginning actual trading. This platform supports order execution in just one click.
A review of ITRADER will find that their mobile trading application is the Metatrader 4 mobile app. Available on both Android and IOS, traders can run their accounts, track financial trends, monitor their investments and even initiate new transactions. It is easy to keep up to date with the help of this mobile trading app as you are able to see what is happening in the markets from anywhere. Market news and analyses are sent directly to your mobile device, allowing you to instantly respond.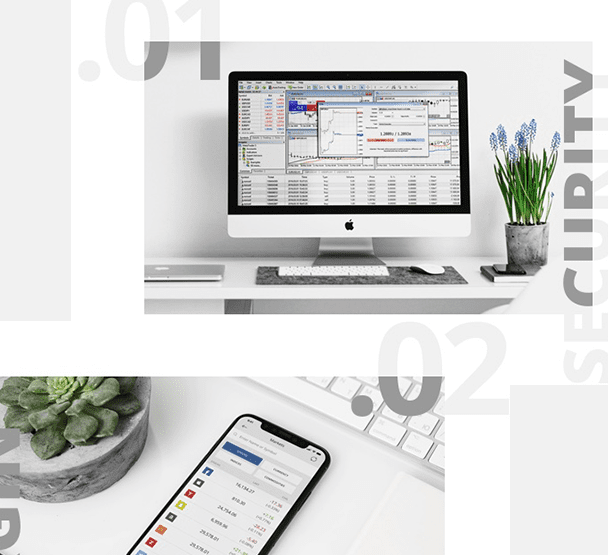 Mobile app support
Metatrader 4 and Webtrader platforms
Demo account available with Webtrader
Go to Broker
Risk warning: Capital can be lost. Terms and conditions apply.
5. Usability
5.) Usability of the website: Ease of use
When conducting a broker review, it is important to ask yourself: "Is ITRADER good for me?" Spending the time to take a thorough look at the broker's website is a good way to evaluate their available offerings and how well the broker is likely to meet your personal requirements. A review of the ITRADER website found it to be easy to navigate and written in easy to understand language.
Designed with a primarily dark grey and white design, this website allows easy navigation through drop-down menus, in addition to a number of items on the webpage footer. The colour scheme and photography chosen are both tasteful and professional-looking. The required legal information is readily accessible, but in comparison to many of its competitors, it features relatively few warnings regarding the dangers of online trading.
The ITRADER website also provides a selection of educational materials which includes articles providing financial guidance and useful resources, such as a glossary of commonly used terms and an FAQ section.
Overall, this ITRADER brokerage review found that ITRADER has an easy to use website that provides a significant number of resources to advance the knowledge of their clients. It clearly outlines the ITRADER policies and practices, and is an excellent resource for prospective traders.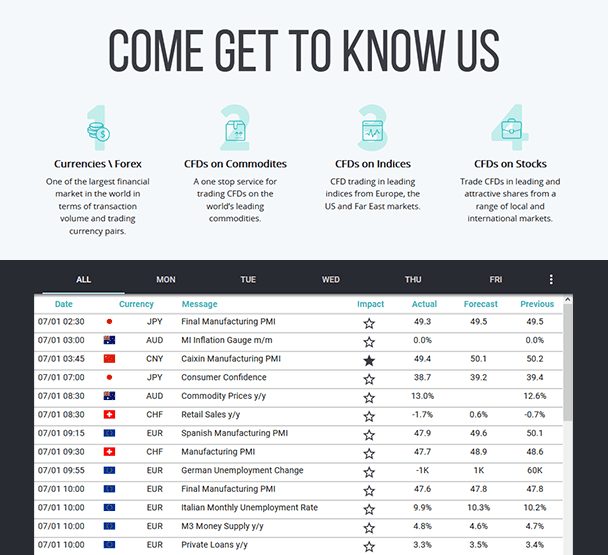 Clear, concise language and easy navigation
Relatively few warnings regarding the dangers of online trading
Professional-looking and clearly laid out
Go to Broker
Risk warning: Capital can be lost. Terms and conditions apply.
6. Support
6.) Customer support: Phone, email and snail mail
The key to any broker comparison is an evaluation of the quality of the customer support available and the ease of contacting the customer support team.
Customer support is available from ITRADER via phone, email or mail. The customer support team can be reached from 10am to 9pm GMT on Monday to Friday, and are reported to be multilingual. They can also be reached through email, and they also run Instagram and Facebook accounts. All but the silver account also allow access to a direct account manager, for those who prefer to access ITRADER stock trading that way.
If you need to learn the basics or just brush up on your skills, ITRADER provides a wide range of very comprehensive materials. While no toll-free phone number is provided on the website, there are two numbers available, one for Brazil and one for Columbia. Likewise, two email addresses are provided without any distinction between the two. If contact by snail mail is required, the company can be reached at its London, UK office. Support languages are reported to include Arabic, English, German, Italian, Russian and Spanish.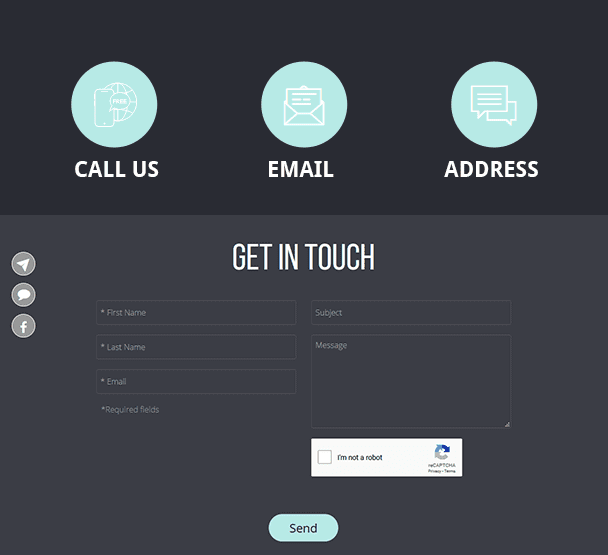 Available Monday to Friday from 10am to 9pm GMT
Can be contacted via phone, email, Instagram, Facebook or snail mail
Support responds quickly
Go to Broker
Risk warning: Capital can be lost. Terms and conditions apply.
7. Payment
7.) Methods of payment: No additional charges
It is possible to fund your ITRADER stock trading account through a variety of methods, including credit cards, wire transfers and a number of e-wallet solutions. American Express, Mastercard and VISA credit cards are all accepted by ITRADER. Their selection of e-wallet solutions include Skrill, Qiwi, Neteller and WebMoney. There is a minimum initial deposit amount of 250 USD/GBP/EUR specified on the company's website.
ITRADER does not apply any charges for making deposits or performing a withdrawal. The company does require that you withdraw a minimum of 100 USD/GBP/EUR when you wish to make a withdrawal. ITRADER has a specific unit within their financial division which executes all withdrawal requests. All withdrawal requests must be explicitly approved by the client prior to execution. The amount withdrawn to credit card accounts cannot exceed the amount deposited using that method, and withdrawals to Skrill accounts must be made to the same account from which the deposit was made.
This ITRADER brokerage review found that the amount of time required for funds to be returned to the investor, should a withdrawal or cancellation be made, is typically a minimum of five days.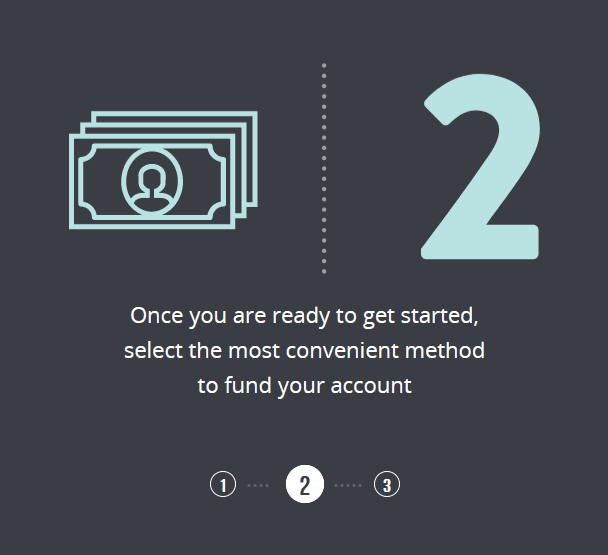 Wire transfers, e-wallet and credit card deposits accepted
Withdrawals take a minimum of 5 days to execute
No fees for making deposits or withdrawals
Go to Broker
Risk warning: Capital can be lost. Terms and conditions apply.
8. Offers
8.) Additional offers: Extensive training materials
This review of ITRADER found that no promotions were available with this broker. However, ITRADER provides an extensive range of training materials for investors, including a demo account.
The available demo account is valid for 14 days for the Webtrader platform. This demo account gives you the opportunity to familiarise yourself with the trading platform prior to making any actual trades. It is also an excellent way to test various investment strategies.
In addition to the demo account, there are a variety of webinars and videos available on a range of topics to improve trading skills. There are videos for beginner and advanced topics, as well as on the use of Metatrader 4. The educational material is reported to be provided by MTE-Media, a third-party provider of broker education content.
There is also an extensive collection of ebooks, articles, Metatrader tutorials, and courses on trading strategies and tools. ITRADER also provides a beginner's course that provides crucial information such as basic terms and strategies that every new trader should familiarise themselves with.
An economic calendar is also provided by ITRADER with a range of upcoming economic reports expected to affect forex prices.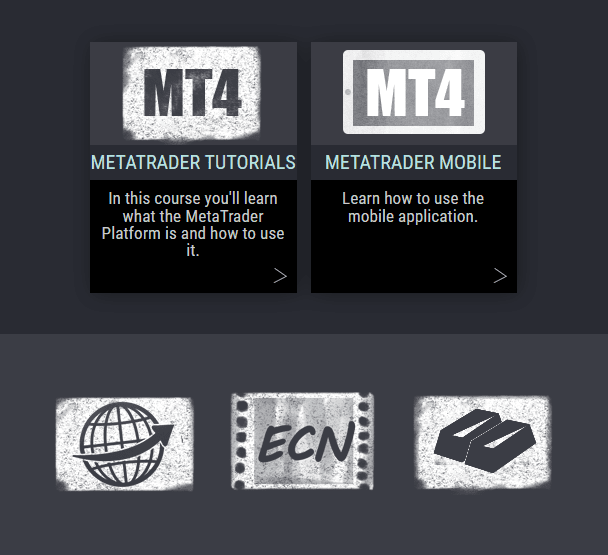 Webtrader demo account available for 14 days
Powered by MTE-Media
Access to webinars, videos, courses and tutorials
Go to Broker
Risk warning: Capital can be lost. Terms and conditions apply.
9. Regulation
9.) Regulation & deposit protection: How you are covered
Available to UK and EU residents, ITRADER is regulated in Cyprus where the company holds its headquarters. It is also authorised to operate within a select number of other countries. Citizens of the US are unable to invest with this broker due to the US government's tax reporting requirements. ITRADER is MiFID compliant and is authorized to offer its services to investors within the European Economic Area (EEA).
CySEC
Regulatory Authority
ITRADER is operated by Bayline Trading Limited. ITRADER is licensed and regulated by the Cyprus Securities and Exchange Commission (CySEC). Client deposits are protected from actions against the broker via segregation in separate bank accounts from ITRADER's corporate funds. In addition, protection of up to 20,000 EUR is provided by the Cyprus Investor Compensation Plan.
Protecting client data and ensuring the safety of client transactions is an important factor for any broker. ITRADER uses data servers for communications and transactions that are encrypted, while trading servers are housed in SAS 70 certified data centres. This broker also uses strict firewalls to protect data during transmission, alongside Secure Sockets Layer (SSL) software, while Level 1 PCI compliance is also employed for all transactions.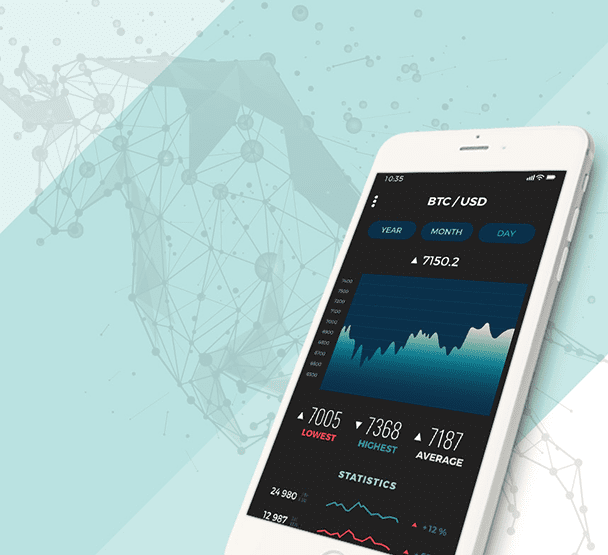 CySEC regulated
Not available to US residents
Client funds are segregated from ITRADER's corporate accounts
Go to Broker
Risk warning: Capital can be lost. Terms and conditions apply.
10. Awards
10.) Awards: Recognition as Best Educational Broker by FxEmpire
When performing a stock broker comparison to determine which broker to employ, it is often useful to review the awards that a broker has been recognised with. This can help to determine how the broker has performed for other clients, and also give insight on if it is respected within its own industry. Founded just seven years ago in 2012, ITRADER has received multiple awards during their relatively short time in operation.
FxEmpire recognised ITRADER as the Best Educational Broker of 2016. This award was received very early on in the broker's operations and showcases commitment to educating its clients, which is particularly impressive. The ITRADER website also features a logo for Finance Magnates and a logo for A to Z Approved.
The recognition received over the company's short lifetime help to demonstrate that the broker is well respected in the financial field. Receiving the Best Educational Broker award proves that ITRADER focuses on providing quality training materials, which could be particularly appealing to new traders. Only time will tell if more awards will be given in the future, but ITRADER has taken steps to establish itself as a quality broker.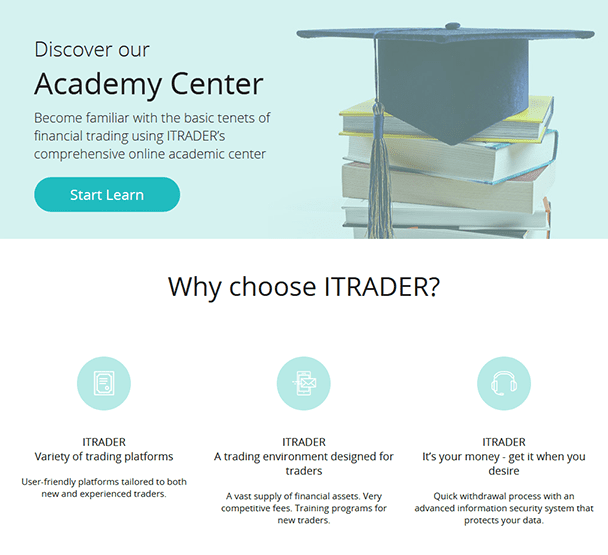 Best Educational Broker award of 2016 from FxEmpire
A to Z approved
Good recognition given their short history
Go to Broker
Risk warning: Capital can be lost. Terms and conditions apply.
Conclusion
As one of the best CFD broker solutions available to residents of the UK and EU, ITRADER provides a reasonable selection of options for those interested in global investments. ITRADER stock trading provides numerous CFDs to choose from in order to build your ideal investment portfolio.
This review of ITRADER found that the broker responds with promptness to customer inquiries. Additionally, they offer a well-supplied selection of educational material on their website to support customer learning and educate customers on the intricacies of their investment choices. Their FAQ section is very helpful in responding to questions that new clients typically have.
Some drawbacks which could be easily improved upon include the lack of live chat support and toll-free number for customer service. Metatrader 5 support would also be a welcome addition to this provider's platform choices.
While the simplified offering provided by ITRADER may not meet the needs of all investors, it does provide a good basis for the basic requirements of most.
Simplified offering to meet most investor's needs
Customer service department is relatively quick to respond
No deposit fees, withdrawal fees or commissions
Global market access
Wide selection of educational materials
No toll-free number for customer service
No weekend customer support
No access for US citizens
Test result
Broker

Go to Broker
Risk warning: Capital can be lost. Terms and conditions apply.