Plus500 is a reputable CFD broker with thousands of tradeable assets to choose from. Founded in 2008, the broker has currently more than 300 thousand active traders.

Plus500's proprietary trading platforms offer a user-friendly but powerful interface and customer support is available in multiple languages. This comprehensive Plus500 review will reveal all pros and cons of the broker and help you decide whether Plus500 is the best CFD broker for your trading needs.
Info: A trader with a Plus500 account can trade CFDs on underlying financial instruments such as Forex, Stocks, Crypto currencies, Commodities, Options and Indices.
80.6% of retail investor accounts lose money when trading CFDs with this provider. You should consider whether you can afford to take the high risk of losing your money.
Highlights
£0 commission and tight spreads
Many tradable financial products
Free demo account
More than 300 thousand active traders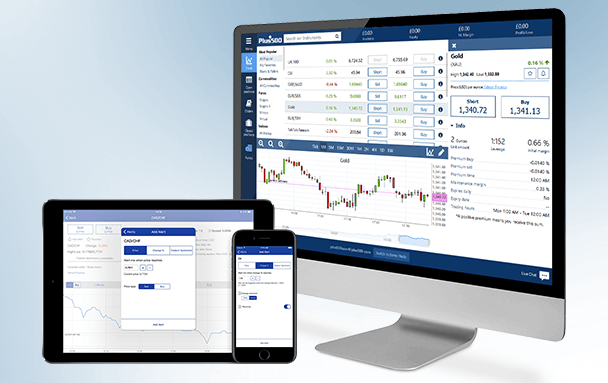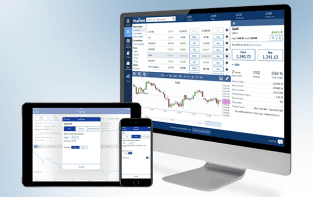 Go to Broker
Risk warning: Capital can be lost. Terms and conditions apply.
Headquarters and regulation
Israel /UK /Cypurs /Singapore /Australia (FCA, CySEC, and some more)
Fees and Spread
No commissions
Trading platform
Broker-owned Software
Demo account
Yes, unlimited
Services & additional benefits
Live
E-mail
Economic Calendar
1. Trading Offer
1.) CFD Trading Offer – Plus500 Offers Thousands of Tradeable Assets
The Plus500 broker is one of the rare brokers that offers CFD trading across almost all financial markets. Traders have thousands of tradeable instruments at their disposal (total 2045), covering indices, Forex, commodities, cryptocurrencies, shares, options and ETFs.
If you make a broker comparison to other industry players, Plus500 CFD trading expands the list to even include ETFs and options. Traders will not lack potential trade setups and trading opportunities with Plus500.
Plus500 offers trading on CFDs, which have notable advantages compared to spot transactions. CFDs (or Contracts for Difference) track the price of the underlying asset, and the trader receives the difference between the entry and exit price. As the underlying asset is not directly owned by the trader, CFDs are mostly traded on leverage and can also be sold short. In other words, traders can increase their market exposure by leveraging their positions, and can even in the fall of the price by short-selling CFDs.
Among the large number of tradeable instruments, Plus500 has also some exotics on offer. Currencies like the Romanian leu, Turkish lira and Mexican Peso, cryptocurrencies like Monero and EOS, and shares from across all of Europe (including Norwegian, Czech or Greek shares) are available for traders to choose from.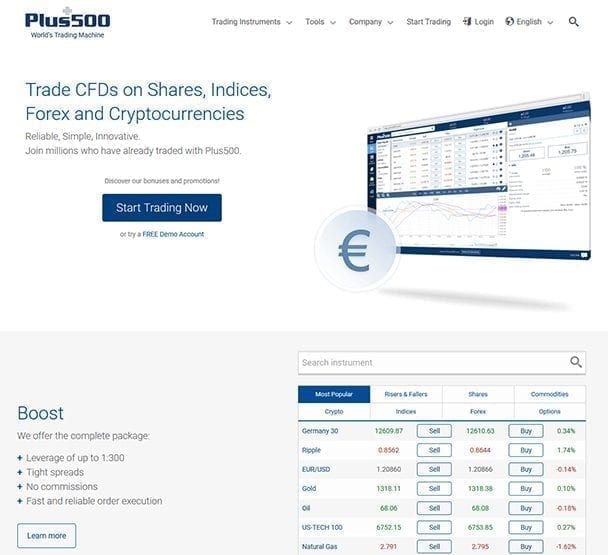 Large variety of tradeable assets
Options, ETFs and cryptocurrencies available to trade on
Extensive list of tradeable shares
Go to Broker
Risk warning: Capital can be lost. Terms and conditions apply.
2. Costs
2.) CFD Trading Costs : Low Spreads and No Commissions
Plus500 broker offers trading without commissions and with very tight spreads. The spreads are varable, even on the most liquid currency pair.
Being a market maker, Plus500 has a small minimum position size requirement and doesn't charge commissions. In addition, the minimum initial deposit requirement is EUR100 – considerably lower compared to some ECN and STP brokers. On the other side, spreads can widen significantly during times of volatile market conditions, so this is something to bear in mind when choosing a broker without fixed spreads.
In addition to spreads, traders should calculate with an overnight funding amount in case a trade is held open after market close. The overnight funding amount is either subtracted from or added to your account, depending on the traded assets and the taken position (long or short.)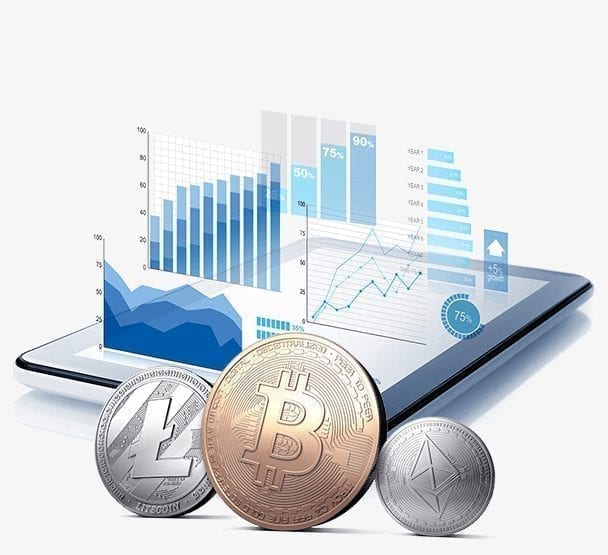 No commissions with Plus500
Leverage up to 1:30
Potential of overnight rollover costs
Go to Broker
Risk warning: Capital can be lost. Terms and conditions apply.
3. Account
3.) Accounts : Real and Demo Accounts with Plus500
Plus500 offers two types of accounts: a real account which requires a minimum initial deposit of at least EUR 100, and a demo account. If you've never traded with Plus500 before, it's recommended to start with a demo account to get familiar with the broker's trading platforms.
In order to open a real account with Plus500, you'll need to provide a scanned copy of an ID document. This can be your passport, ID card or driving licence.
In addition, you'll likely be asked for a utility bill or bank statement to proof that your stated address is correct.
The compliance test consists of a few basic questions to assess your trading experience and to make sure that you fully understand the risks associated with trading.
Our review of Plus500 shows that filling out all necessary forms to open a real account with Plus500 shouldn't take you longer than 15 minutes.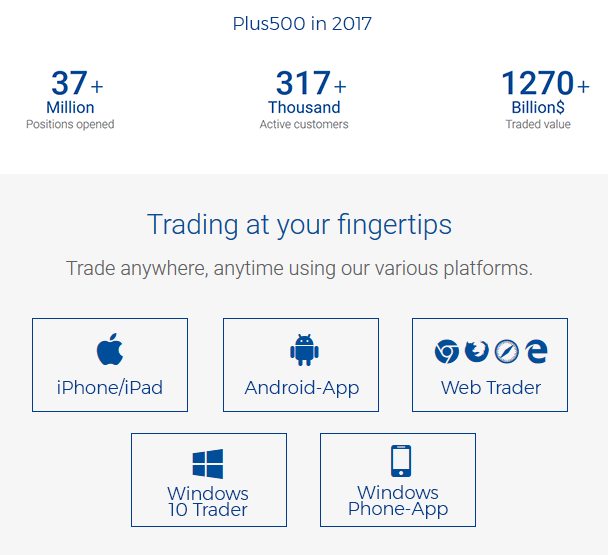 The minimum deposit requirement for a real account is EUR 100
You'll be asked to provide a scan of an ID document and bank statement / utility bill
In addition, all new clients have to pass a basic compliance test
Go to Broker
Risk warning: Capital can be lost. Terms and conditions apply.
4. Platform
4.) CFD Trading Platforms & Mobile Trading : User-friendly Interface
Plus500 offers a range of trading platforms that can be run directly from your browser, computer or smartphone.
Beside iOS and Android, Plus500 also offers a mobile trading app for Windows-based smartphones. So if you own a Windows phone, Plus500 is one of the few brokers that covers that platform too.
Plus500's WebTrader is a web-based trading platform that can be accessed directly from your browser. Our Plus500 trading platform review shows that the design is user-friendly and includes a list of all tradeable assets with their respective bid/ask prices and highs/lows for the trading day, a navigation bar with your open and closed positions, and a chart-window which can be configured as a line chart, bar chart or candlestick chart.
While the WebTrader also offers the possibility to set stop-loss levels, take-profit levels and trailing stops, the overall functionality of the platform is rather basic for more experienced traders.
A welcoming feature is the "guaranteed stop", which closes your open positions exactly at the specified price. This can prevent larger losses in case of price gaps or high slippage due to increased market volatility. However, guaranteed stops can only be used with certain instruments, in which case the platform will offer you the possibility to select guaranteed stops when opening a new position.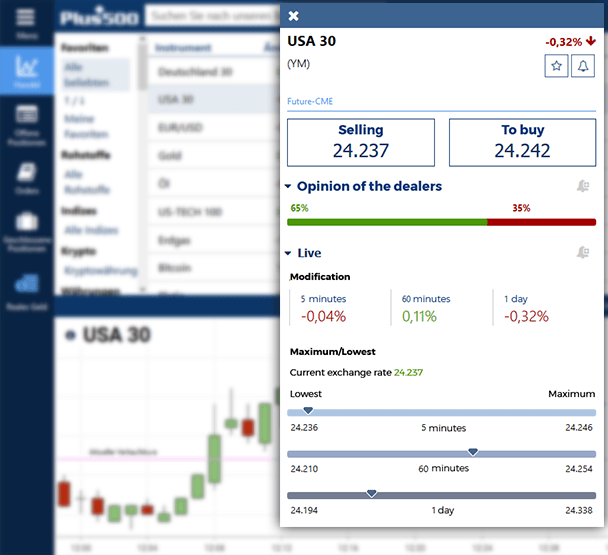 Web-based, desktop-based and mobile-based trading apps available
User-friendly and simplified design
Basic technical analysis tools supported
Go to Broker
Risk warning: Capital can be lost. Terms and conditions apply.
5. Usability
5.) Usability of the Website: Clean Design
Plus500 features a well-designed and clean website, with important information clearly highlighted. It's structured around the main menu, which includes the Trading Instruments, Tools and Company tabs.
Our Plus500 review showed that trading costs and the list of the most popular trading instruments can be easily found on the broker's website.
Trading instruments are grouped into cryptocurrencies, Forex, indices, commodities, ETFs and options. By clicking on any specific instrument, you'll be redirected to a stand-alone page which showcases a variety of information on the selected instrument.
For example, clicking on the GBP/USD currency pair will show you an interactive price chart of the instrument, the current market sentiment (long vs. short positions), the spread (both in pips and percentages), rollover costs and maximum leverage available.
The Tools tab reveals risk management tools and alerts functions.
And finally, the Company tab highlights important information of the broker including major milestones since its establishment in 2008 and terms of business, a link for affiliates, sponsorships and a FAQ section.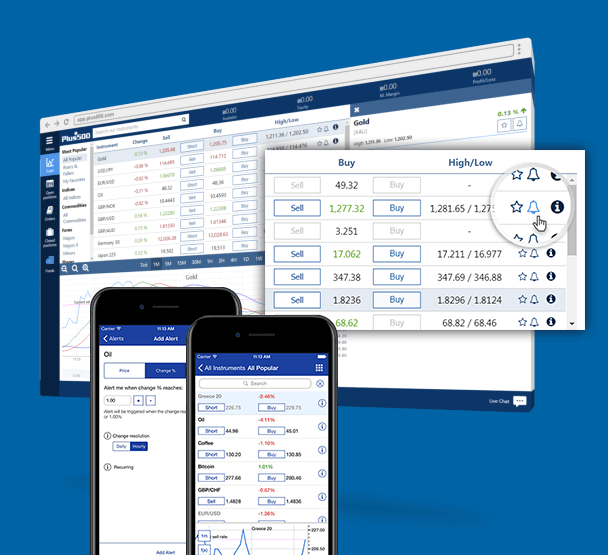 Well-designed website, easy to navigate through
Important information are shown for each tradeable instrument
Fees and top-traded instruments shown for each asset class
Go to Broker
Risk warning: Capital can be lost. Terms and conditions apply.
6. Support
6.) Customer Support : Available in Multiple Languages
A great customer support is one of the most important points to consider when making a CFD broker comparison. Plus500 features a 24/7 online support, so you can reach out to them whenever you experience a problem with your trading platform or have other questions.
The broker offers support in a variety of languages. If you don't find the answer to your question on their FAQ page which covers everything from opening an account to trading, you can contact their customer support via e-mail and live chat.
The live chat usually connects you with one of Plus500's customer support operators pretty fast, but there can also form a waiting line in times of a large number of inquiries. In that case, you'll need to contact Plus500 via email, as the broker doesn't support a telephone hotline.
A handy feature is that you can reach out to the live chat directly from your trading platform, by clicking on the "live chat" button located in the lower-right corner of the window. Having the ability to immediately get in touch with the customer support is especially important if you have problems with opening or closing a position.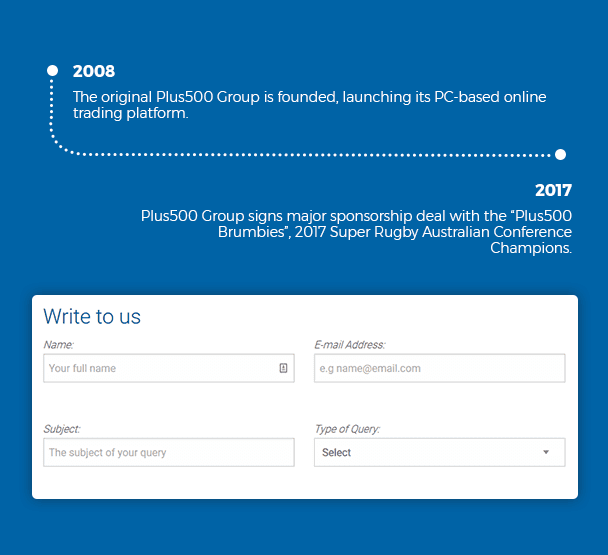 Customer support accessible via live chat and email
Support available in multiple languages
Live chat can be directly accessed from the WebTrader
Go to Broker
Risk warning: Capital can be lost. Terms and conditions apply.
7. Payment
7.) Methods of Payment : Plus500 Offers the Usual Payment Methods
Similar to other brokers in the industry, Plus500 supports the following payment methods for deposits and withdrawals:
Debit/Credit cards – this is usually the fastest way of making a deposit to or withdrawing from your trading account
Online payment providers – PayPal and Skrill are the recommended online providers
Bank transfers – a direct wire transfer between bank accounts; usually takes the most time.
While Plus500 doesn't charge any fees for deposits, you may still pay a commission for currency conversion in case you fund your account in a different currency than your account is denominated in. In addition, your account has to be fully verified before you're able to make a deposit, and all funds must originate from a payment method registered on your own name. The minimum deposit requirement depends on your account denomination, and usually equals to 100 units of the base currency (USD, GBP, EUR etc.)
Withdrawal requests are usually processed in 1-3 business days, and withdrawal payments are returned to the same payment method you used to make a deposit payment.
Withdrawals to electronic wallets such as PayPal or Skrill can take between 3-7 business days after Plus500 authorizes the withdrawal. Similarly, withdrawals to bank accounts take around 5-7 business days after withdrawal authorization.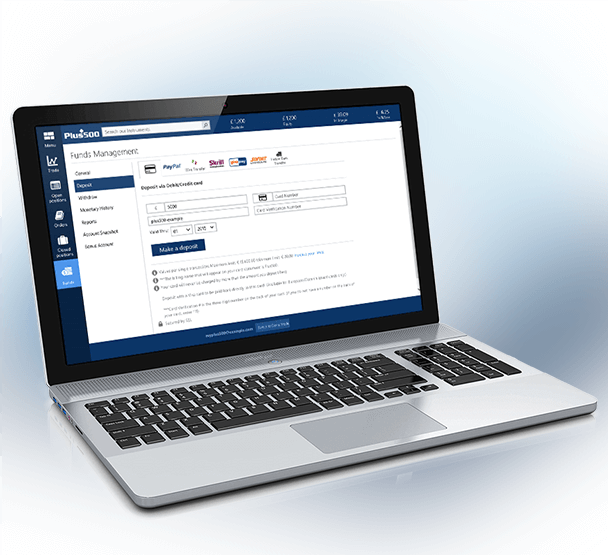 Credit/debit cards, online payment providers and bank transfers supported
No fees on deposits if depositing currency equals account denomination
Minimum deposit is 100 EUR/GBP/USD
Go to Broker
Risk warning: Capital can be lost. Terms and conditions apply.
8. Offers
8.) Additional Offers: Demo Accounts and Alerts
Before opening a real account, you can get familiar with the trading platform with Plus500's demo account. There are no fees and time limits on demo accounts, so you can trade on them risk-free until you feel completely ready to open a real account.
Plus500 is not permitted to offer any promotions, bonuses or trading incentives. While this may sound as a drawback at first, it's always safer to trade with a broker that enforces and upholds all regulatory standards.
After you open an account with Plus500, you're able to receive free alerts to your e-mail, via SMS or as push notifications to your smartphone. According to our Plus500 review, you can set up alerts based on different conditions, such as when the price reaches a certain level, when the price changes by a certain percentage, or when the bullish or bearish market sentiment crosses a certain threshold.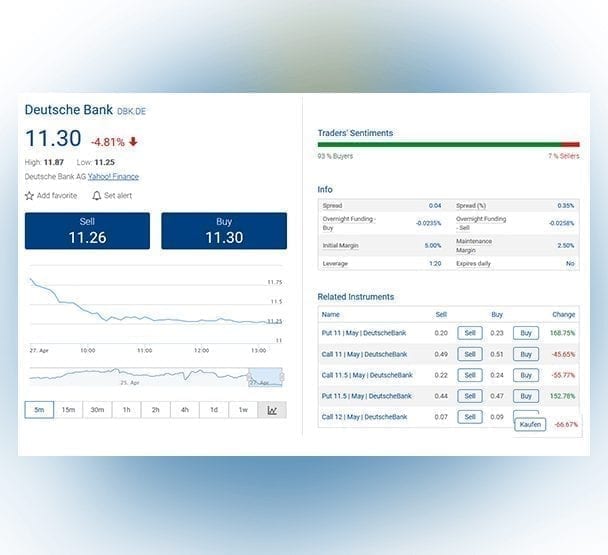 Receive free alerts to your email, via SMS or as push notifications
Alerts can be based on price or market sentiment
Go to Broker
Risk warning: Capital can be lost. Terms and conditions apply.
9. Regulation
9.) Regulation & Deposit Protection : Is Plus500 legit?
Plus500UK Ltd is authorized and regulated by the Financial Conduct Authority (#509909). Plus500CY Ltd authorized & regulated by CySEC (#250/14) Plus500SG Pte Ltd, licensed by the MAS (#CMS100648-1) and IE Singapore (#PLUS/CBL/2018). Plus500AU Pty Ltd (ACN 153301681), licensed by: ASIC in Australia, AFSL #417727, FMA in New Zealand, FSP #486026; Authorised Financial Services Provider in South Africa, FSP #47546. The investor has no rights to the underlying assets. Trading is conducted in the form of CFDs. The investor has no rights to the underlying assets. Trading is conducted in the form of CFDs. Further information is available on the Plus500 website.
Beside the mentioned subsidiaries, Plus500 also operates in Singapore through Plus500SG Pte Ltd (Lic.No. CMS100648-1), and is licenced in Israel to operate a trading platform.
Plus500 Ltd is also listed on the Main Market of the London Stock Exchange.
FCA, CySEC, and some more
Regulatory Authority
UK Client deposits are held in segregated bank accounts in accordance with FCA's client money rules, which also require that Plus500 UK uses solely its own funds for hedging purposes.
Regarding data and website encryption, Plus500 uses an encrypted httpssss protocol to establish a safe connection between its server and your browser, and SSL certificates are in place to secure credit card transactions.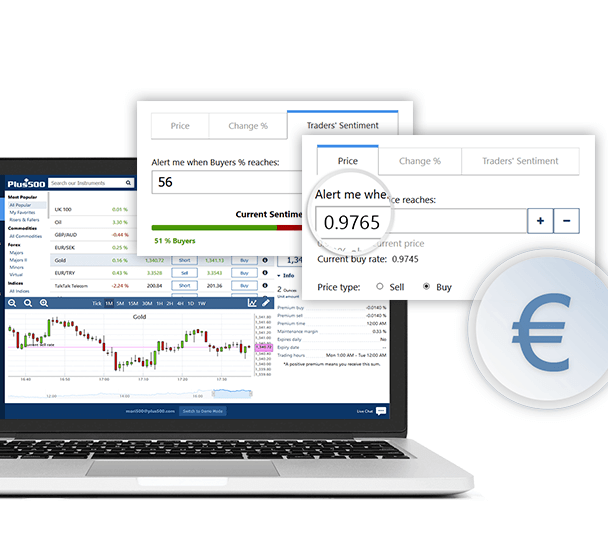 Plus500 operates through UK, Cypriot, Australian, Singaporean and Israeli subsidiaries
Each subsidiary is regulated by the relevant regulatory body, except the Israeli one which is licenced to operate a trading platform
Client deposits are held in segregated bank accounts
Go to Broker
Risk warning: Capital can be lost. Terms and conditions apply.
10. Awards
10.) Awards : Plus500's Mission to Become World's No.1 CFD Trading Provider
Plus500 has signed sponsorship deals with major sport clubs across the world. This is a move that many CFD brokers do, as they try to attract the fan-base of the respective sport clubs to open an account with them.
As its largest customer base is located in Europe, Plus500 signed a sponsorship agreement with the highly esteemed Atlético de Madrid football club in 2015.
In efforts to increase its presence in the Australian market, Plus500 signed a sponsorship deal with Brumbies, the 2017 Super Rugby Australian Conference Champions.
Our Plus500 trading platform review showed that the broker's mobile trading app is one of the highest rated CFD trading apps on Google Play and Apple Store. Considering the large number of trading apps available on those platforms, this is a huge achievement for Plus500's trading app.
According to the broker's "About Us" page, Plus500 set the goal to become the world's no.1 CFD trading company. However, at the time of writing this Plus500 review, the broker doesn't showcase any awards on its website.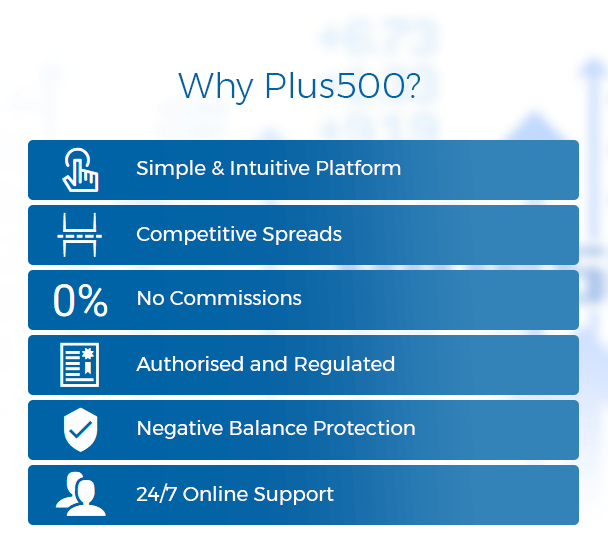 Sponsorship deals with Atlético de Madrid and Australian Brumbies
Highly-rated trading platform
Ambitions to become world's no.1 CFD provider
Go to Broker
Risk warning: Capital can be lost. Terms and conditions apply.
Conclusion – Is Plus500 a Good Broker?
Plus500 is an established player in the CFD brokerage industry. With a variety of asset classes and thousands of CFDs to choose from, the tradeable instruments of Plus500 suit almost all traders' needs. As this review of Plus500 showed, spreads are tight and around industry average, and no commissions are charged for opening trades.
The broker offers two account types: a real and a demo account. The demo account has no time-limit, and you can use it to get familiar the Plus500's trading platform before opening a real account.
Deposits and withdrawals are processed via credit/debit card, online payment providers (PayPal and Skrill), or with a traditional bank wire. It's important to note that withdrawals are processed to the same payment method used to make the deposit.
Is Plus500 legit? The broker operates since 2008, and Plus500 Ltd is listed on the Main Market of the London Stock Exchang. Client funds are held in segregated bank accounts in accordance with FCA's client money rules, so you can rest assured that your funds are safe. In addition, the subsidiaries are regulated, so regulation shouldn't be an issue either.
Subsidiaries regulated
Low minimum deposit requirement
Large list of tradeable CFDs
Tight spreads and no commissions
Customer support in multiple languages
No MT4/MT5 support
No telephone hotline
Limited trading education
Test result
Broker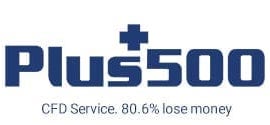 Go to Broker
Risk warning: Capital can be lost. Terms and conditions apply.