CC Trading Ltd, the subsidiary company of CCGroup has started its cryptocurrency trading unit. Famous for its usability and universal stock trading, the locally developed, unique trading platform is the CCTrader Crypto.
Due to increased traders' interest in Blockchain and cryptocurrencies in Malta and other nations, CCTrader Crypto provides customer support 24/7.
Highlights
No commission & tight spreads
24/7 Customer Support
It offers all popular cryptocurrencies
Download on Android, IOS, Browser
14.
of 18 Crypto Broker
CC Trader Crypto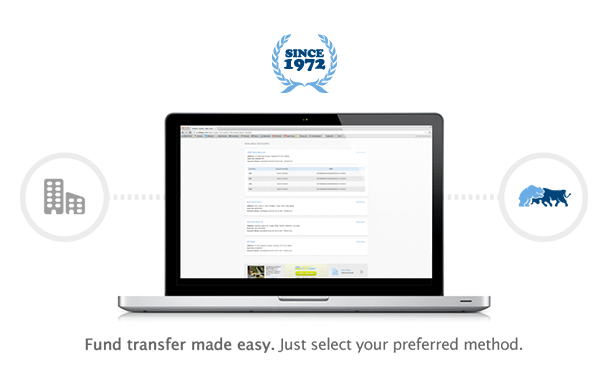 Go to Broker
Risk warning: Capital can be lost. Terms and conditions apply.
Headquarters and regulation
Malta (Malta Financial Service Authority)
Tradable crypto currencies
Bitcoin, Ethereum, Ripple, Bitcoin Cash, Litecoin
Number of crypto currencies
5
Trading platform
Broker-owned Software
Services & additional benefits
Live
Hotline
Videos
Courses/Seminars
1. Trading Offer
1.) Crypto Trading Offer: Trade With The Oldest And Reliable Broker
CCTrader Crypto was launched in July this year as the prime Maltese cryptocurrency exchanging platform. Calamatta Cuschieri's years of experience in trading contributed as a stepping stone for the organisation to move towards cryptocurrency.
Based on the award-winning CCTrader platform, CCTrader Crypto's major features are almost similar to the original platform. Crypto's major features are quite similar to the original platform. The user interface is well-optimised, clean and without any extraneous features.
0
Other currency pairs
Number
CCTrader Crypto review reveals that currently, the platform's portfolio comprises of the top 5 cryptocurrencies with expected growth of this platform in the near future.
Litecoin
Bitcoin
Bitcoin Cash
Ripple
Ethereum
CCTrader is keen on building its portfolio to assure the best client satisfaction in such a highly unpredictable market, not like other major trading platforms and cryptocurrency exchanges.
Restricted Countries
Presently, CCTrader Crypto does not work in the following countries such as:
North Korea
Sudan
Syria
Tunisia
Uganda
Pakistan
Panama
Ecuador
Guyana
Indonesia
Iran
Iraq
Laos
Afghanistan
Angola
Myanmar
Papua New Guinea
Serbia
Sri Lanka
Yemen
Is the first ever Maltese cryptocurrency platform.
A well-optimised user-interface without extraneous features.
CCTrader Crypto allows trading of all five types of digital currency.
Go to Broker
Risk warning: Capital can be lost. Terms and conditions apply.
2. Costs
2.) Crypto Trading Costs: How to Deposit and Withdraw with CCTrader Crypto
Opening an account in CCTrader Crypto does not require any deposit. No specific minimum sum is prescribed for investment.
An account can be opened in any currency you want without incurring any extra charge. Euro, British Pound (GBP), US Dollar are the three accounts that are open by default.
All deposits and withdrawals by bank transfer are free.
Bank Transfers, Visa or Master Card, can be used for both withdrawals and deposits.
Using a debit / credit card for minimal amounts is recommended by CCTrader Crypto. Nonetheless, keep in mind that €50 is the minimum amount and a 1.5%fee will be charged. All deposits and withdrawals made through SEPA are fee-free, and the withdrawals through SEPA are settled within a single day.
NOTE: A verified account is required to make any transaction on CC platform.
The introduced verification process complies with the Anti Money Laundering, Counter-Terrorism Financing rules and regulations and Know Your Customer. This process takes up to three days, but you can still place your first trade and deposit.
The following documents need to be submitted:
Personal information
Company Name
Employment status
Address
Phone number
Passport/ID number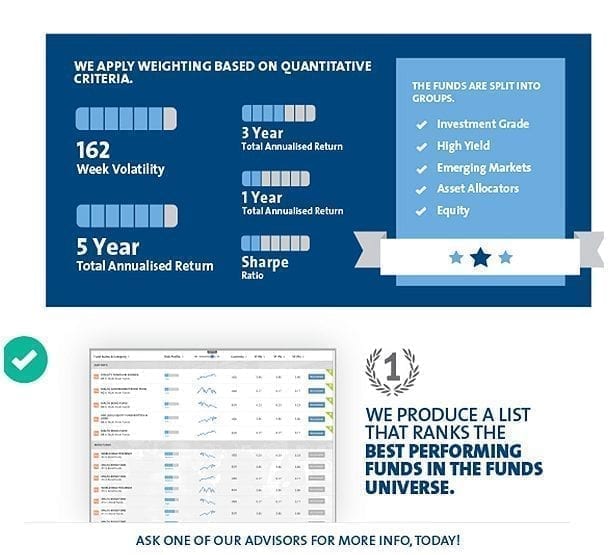 No minimum amount required for investment.
Multiple withdrawal and deposit options.
Account verification is important for all transactions.
Free deposit and withdrawal
Go to Broker
Risk warning: Capital can be lost. Terms and conditions apply.
3. Account
3.) Accounts: How to open
Opening an account is very easy. Firstly, download the CCTrader Crypto app via IOS, Android or access via browser
Secondly, follow onscreen instructions.  The account registration process takes only a few minutes to complete.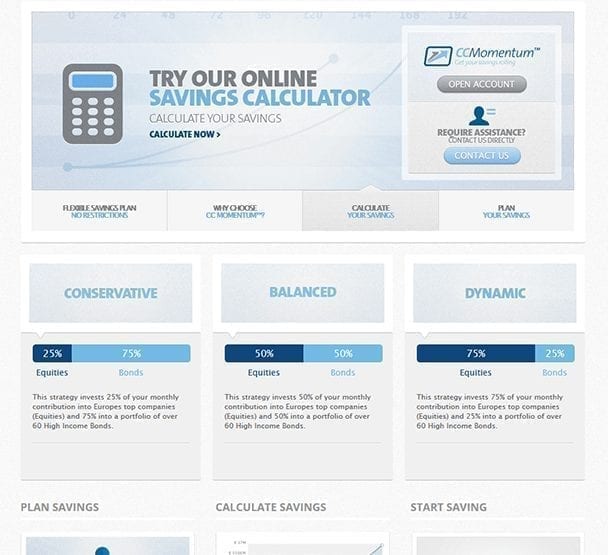 CC Trader Crypto offers three different types of trading accounts.
All accounts come with 24-hour support.
Easy asset-limit handling features.
Go to Broker
Risk warning: Capital can be lost. Terms and conditions apply.
4. Platform
4.) Crypto Trading Platforms: Learn About the Available Apps for Trading Crypto and More
Different CCTrader platforms are available such as Web-based version, and mobile app for both IOS and Android.
While talking about the web-based version, the key features that you will notice here are the design and sharp user-interface is based on HTML 5 helping it to match up to the latest web standards. Prominent trading tools and subtle features are just another perk that comes with it.
The website is powered by HTML 5, which makes it completely responsive (Mobile friendly). The design is crisp, clean and provides ample trading tools and subtle features with various layout customisations.
Real-Time Market Data
Find real-time Cryptocurrency data and envision it with HTML5 charting. You can receive live notification by creating customised price alerts.
CCTrader Crypto stand out from the competition because of their robust mobile application. Users will experience that the mobile application is much easier to use than the website platform.
No matter what you use, the desktop app, website or mobile apps, all platforms are quite similar. The similarity of each variant is very important as a uniform user interface across all variants keeps the trader efficient and focused, and less worried about their trading setup. The mobile app is available for both Apple IOS devices and for Android devices.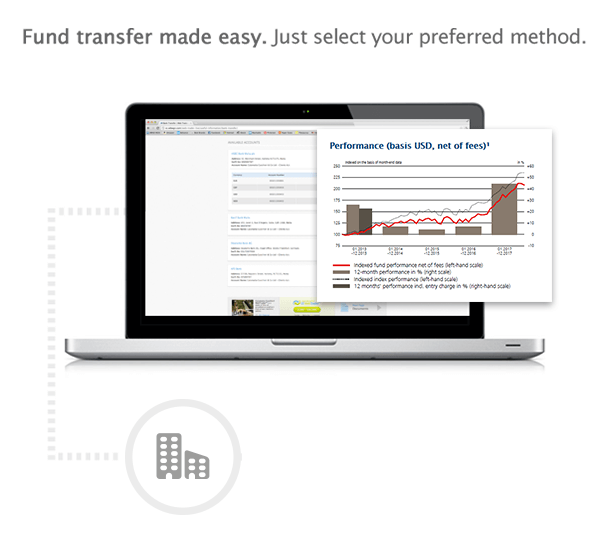 App available on both IOS and Android
HTML 5 powered website
Ample trading tools and subtle features with various layout customisations.
Go to Broker
Risk warning: Capital can be lost. Terms and conditions apply.
5. Usability
5.) Usability of the Website: How Efficient and Trader-Friendly is CC Crypto Website & App
CCTrader offers an easy interface to buy and sell digital currency. It offers a platform that is simple to use and lets you discover true financial freedom.
It offers a clean user interface that has simple navigation. The text is written in layman's language and no technical jargon is used. This makes it easy for even novice traders. The interface is pretty basic and lets you work out the functionality without any issues. It's easy to browse and the loading time of the website is very less, which makes it very fast and responsive.
There is a live chat feature that will help out the customers who are facing any issues. Whether it's a sales related question or a technical problem, the live chat will help find solutions 24/7.
CCTrader Crypto website has an education section that provides some useful articles, videos, glossary, and seminars. If you're a new trader looking for some expert help, you'll find it all here in their education section or in the news section on the app
They also offer security tips for traders who want to be at ease while trading and buying / selling cryptocurrencies. Whether you want to trade Bitcoin, Ethereum, Ripple, Bitcoin Cash, or Litecoin, you'll find a lot of help on CCTrader Crypto. And the platform is very easy to operate as well.
Good user interface
Education material available
Easy to browse
Go to Broker
Risk warning: Capital can be lost. Terms and conditions apply.
6. Support
6.) Customer support: Round the Clock Support, Social Media Availability and More
CCTrader Crypto cryptocurrency is listed among the leading trading platforms that guarantee 24/7 customer support service to its clients.
The CCTrader Crypto provides its customers with an advanced version of a Live Website that has the latest Platform Chat technology.
CCTrader Crypto also helps its customers via the telephone.
The subscribed users of CCTrader Crypto can also send their queries via email. The customer support service is pretty efficient and the customers can expect a reply to the email almost instantly.
CCTrader Crypto is also active on social media sites and has a customer support service operating via their official Facebook page.
What differentiates CCTrader Crypto from other cryptocurrency platforms is the conversation with human expertise rather than electronic bots on chats. The team of the customer support department is fluent in both, English and Italian.
Customers are also granted a 24/7 IT Support to help the beginners as well as the amateurs when signing up to the website or portal of the company.
In addition to these services, CCTrader Crypto enhances the search and surfing experience of its customers by sending updates through push notifications via phone or email. Price alerts are also updated through regular notifications.
CCTrader Crypto users can view their portfolio, broker comparison and investment history on the Statement Screen.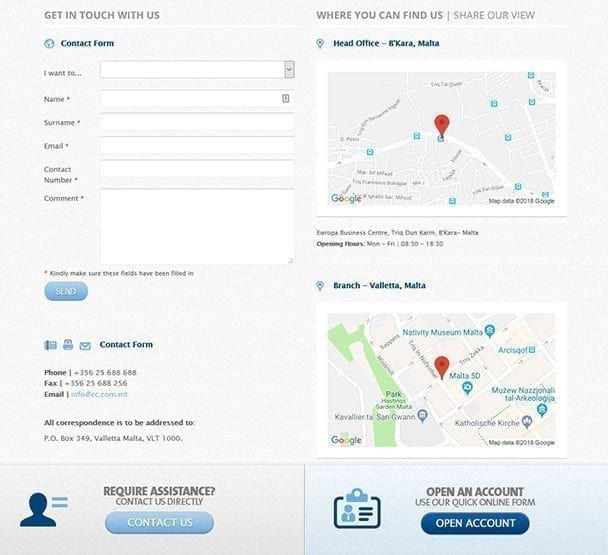 24/7 Customer Care Service.
Platform Chat technology.
Push notification service for all kinds of updates.
Go to Broker
Risk warning: Capital can be lost. Terms and conditions apply.
7. Payment
7.) Methods of Payment: Depositing, Withdrawing and Other CC Crypto Transactions
There are two main ways in which you can fund your account, these are direct bank transfer, which offer instant or same day processing of funds, and credit card transfers where the funds will also be credited the same day.
With the bank transfer option, funding your CCTrader Investment Account becomes very easy.
Depending on what method you go for, your fund's availability will vary from one hour to the same day.
Direct Bank Transfers

Same business day or instantly.
Important: Always cite your Account's Code in the bank's reference field.
Incoming transfers will not incur any charges.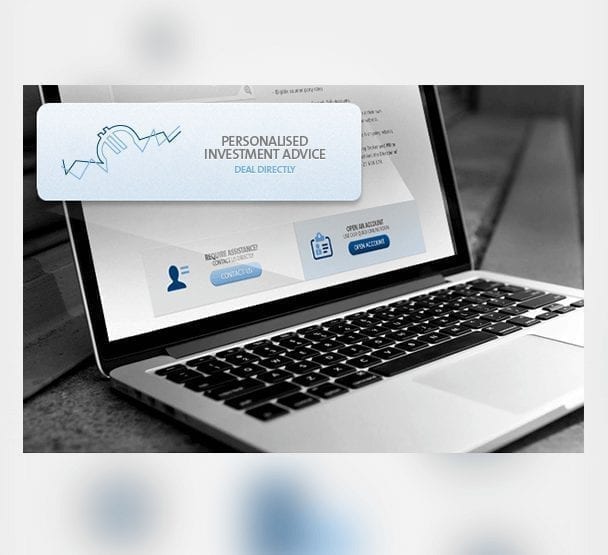 Same Business Day or Instant deposits
Easy withdrawal and deposit
Incoming and outgoing transfer is free of any charges
Go to Broker
Risk warning: Capital can be lost. Terms and conditions apply.
8. Offers
8.) Additional Offers: Perks and Bonus You Get With CC Crypto Trading Platform
CC Trader Crypto offers free trades to all clients and subscribers to mark the launch of the best crypto broker and the to-be leading cryptocurrency organisation.
Free-subscription offer on subscriptions for the next 3 months.
Offer ends on 31st August 2018.
Valuation Limit- €15,000
Go to Broker
Risk warning: Capital can be lost. Terms and conditions apply.
9. Regulation
9.) Regulation & Deposit Protection: How Safe are Traders and Investors on CC Crypto Platform
A part of the largest autonomous and self-supporting Financial Services Group, CC Trading Ltd is a subsidiary of CC Group which is Malta's largest financial services group and has a  history which dates back to 1972.
Malta Financial Service Authority
Regulatory Authority
In the year 1972, Calamatta Cuschieri  firmly established the financial services industry with its headquarters based in the Malta and the section comprising of the investment arm then functioned under the strict vigilance of the Category 3 licence. The licence is monitored by the MFSA-"Malta Financial Service Authority".
In Calamatta Cuschieri, the trader's funds and deposits are always separately held from CCTraders personal assets. The deposits in cryptocurrency made by the customers are marked as "Client's funds". The separate marking guarantees the protection of the funds.
Most of the client deposits and assets are stored in well preserved cold storage blocks.
CCTrader Crypto is a company that strictly adheres to the KYC and AML trade procedures prohibiting all sorts of third-party transfers of clients irrespective of the direction of the transaction.
The traffic on the web-based user interface is encrypted using SSL and thereby offers its customers the leading protection authentication.
Independent Financial Services Organisation.
Cold storage features available.
Encryption and strong protection of user data.
Go to Broker
Risk warning: Capital can be lost. Terms and conditions apply.
10. Awards
10.) Awards: Learn About the Accolades Won By CC Crypto Broker
The MCA eBusiness Awards 2015 announced Calamatta Cuschieri Trader as among the best business solutions.
The list was prepared by an independent and autonomous evaluation committee that consisted of delegates and experts from the field of industry, government, and academics.
The eBusiness Awards by MCA (Malta Communication Authority) offer a unique platform to pool innovations in entrepreneurship and ICT sectors in Malta. These awards acknowledge innovative and unique initiatives and ideas in eBusiness and web-based technologies for business and the entire society as a whole. CC Webtrader is a platform that offers real-time online trading of bonds, exchange-traded funds, shares, and other funds.
This platform makes use of cutting-edge technology and is equipped with secure access keys. There is no need to download or install anything and the platform offers technologies to help users monitor their investments and receive real-time updates. All these features made it a deserving candidate for the award.
Also a finalist for the Best eBusiness idea of the year at Floriana, CC Trader is a helpful platform for new as well as experienced traders and investors.
The CCTrader Crypto website was also acknowledged as the "Best E-commerce Website" in the year 2012, by the MCA eBusiness Awards.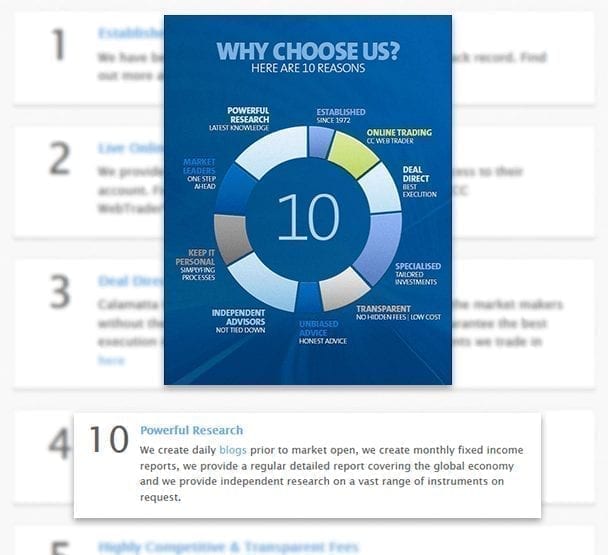 Recognised as the Best Business Solution.
Acknowledged for the Best E-Commerce Website.
Finalist for the Best eBusiness idea of the year at Floriana
Go to Broker
Risk warning: Capital can be lost. Terms and conditions apply.
Conclusion: What Can You Derive From Our CCTrader Crypto Crypto Review
The CCTrader Crypto  crypto review brings the reviewers to a conclusion that with countless features, CCTrader Crypto  bitcoin trading is amongst one of the very few trustworthy bitcoin trading and cryptocurrency trading platform.
After a thorough crypto broker comparison, and after strict vigilance and testing of the platform, CCTrader Crypto  proved to be the most legitimate cryptocurrency and bitcoin trading platform.
The regular Broker Comparison – Crypto broker Comparison also revealed that customers on this platform experienced smooth withdrawals and deposits without protection and security issues.
In addition to the general broker platform features, CCTrader Crypto  cryptocurrency has proposed advanced highlights to its customers like upgraded website charts that will enhance the trading experience by adding values in general.
Traders and clients can expect to be benefitted with more of CCTrader Crypto  cryptocurrency and bitcoins trading in the future of CCTrader Crypto  bitcoin trading platform.
Old and reliable company
Award winning trader
Easy withdrawl and deposit
Not many cryptocurrencies to trade
No demo account
Test result
Broker

Go to Broker
Risk warning: Capital can be lost. Terms and conditions apply.