ITRADER is an online broker that offers CFD trading on cryptocurrencies. In addition, it also gives traders the chance to invest in commodities, indices, stocks and forex. Founded in 2016, the company has gone on to build up a solid reputation in the area of crypto trading. Located in Limassol, Cyprus, it is operated by Hoch Capital Ltd and is aiming to be the best crypto broker for traders.
Highlights
Top crypto online broker
Extensive choice of crypto CFDs to trade
Other assets to trade in addition to cryptocurrency
Quick and easy sign-up process
4.
of 18 Crypto Broker
ITRADER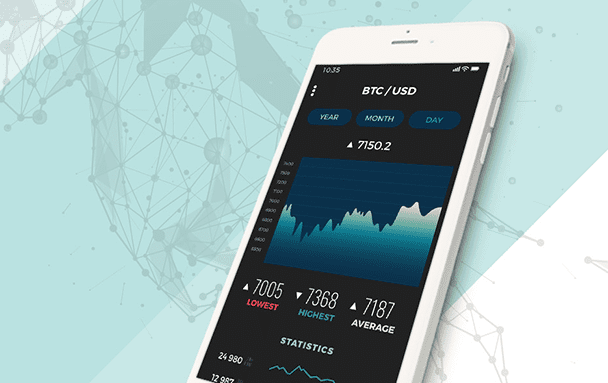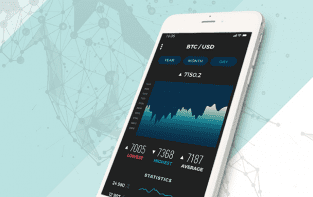 Go to Broker
Risk warning: Capital can be lost. Terms and conditions apply.
Headquarters and regulation
UK /Cyprus (FCA, CySEC)
Tradable crypto currencies
Bitcoin, Ethereum, Ripple, Bitcoin Cash, Litecoin, IOTA, Monero, Dash
Number of crypto currencies
33
Market Model
ECN/Market Maker
Trading platform
MT4, Broker-owned Software
Demo account
Yes, available for 14 days
Fees / BTC spread
Floating
Services & additional benefits
Live
Hotline
E-mail
Economic Calendar
E-Book
Videos
1. Trading Offer
1.) Crypto Trading Offer: Across 33 pairs
If you are interested in trading cryptocurrency, then this ITRADER brokerage review found it a good option. It currently offers CFD trading in this area across 33 crypto pairs. The cryptocurrencies that it supports include the most popular globally, from Bitcoin to Ethereum, Ripple and Dash. There are even some lesser-known cryptocurrencies to trade in, such as Lisk, Qtum and Cardano, for more adventurous investors. The majority of the crypto pairs that ITRADER offers are against well-known global currencies such as USD, EUR and GBP.
33
Crypto currencies
Number
50
Other currency pairs
Number
The crypto trading on offer here is all done via CFDs. This means that they are leveraged products that come with risk as well as the potential for big rewards.
ITRADER gives its users the chance to enjoy a leverage figure of up to 1:2 on cryptocurrencies. This gives an easy way for traders to open up larger positions than the money they may actually have in their trading account allows for. In addition to crypto trading, investors can also diversify their portfolio through trading CFDs on other popular assets, such as ITRADER stock trading. There is a great selection of FX pairs to trade in this way also, with all the major pairs represented and some more exotic ones. Commodities such as gold and silver are present here too, as are indices such as the FTSE 100 and S&P 500.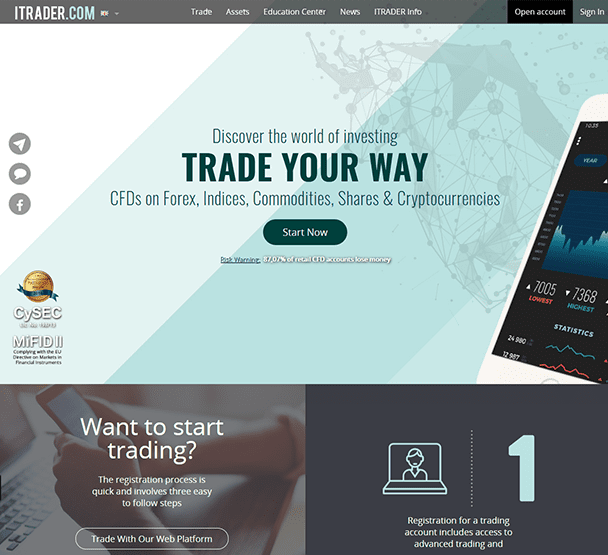 33 crypto pairs to trade
Other assets to invest in across FX, indices, stocks and commodities
1:2 leverage on crypto trading
Go to Broker
Risk warning: Capital can be lost. Terms and conditions apply.
2. Costs
2.) Crypto Trading Costs: No commission to worry about
One thing that goes in this broker's favour is the absence of any commission on trades. Instead, it makes its money through the spread between the bid and ask price. It is not possible to give an exact figure for each spread as this broker lists this as a "Floating Spread" against each crypto pair on its website. A floating spread is simply one that moves according to the market on a given day. It essentially means that the spread price will be different each time you open a trade as the crypto market moves over the course of a day.
The spread given will also depend on the type of account you have and what sort of trader you are. Retail traders, for example, will usually be quoted a different spread from professional traders. In addition, there are three types of account – Silver, Gold and Platinum – which has an impact too.
ECN/Market Maker
Market Model
This broker comparison shows that ITRADER operates with a Straight Through Processing (STP) market model. By following this model, any orders that you execute with ITRADER are sent straight to the market without any action from the broker.
Users of ITRADER are subject to an inactivity fee of 50 of your base currency if your account is inactive for 90 days or more.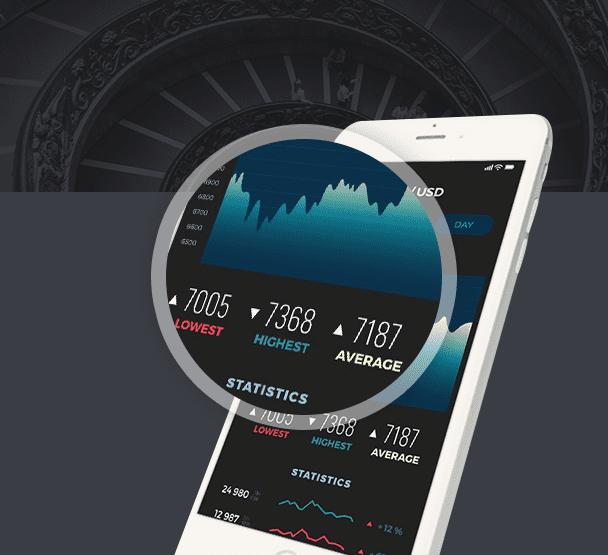 STP market model
Floating spreads for crypto pairs
Spread price affected by type of account and type of trader you are
Go to Broker
Risk warning: Capital can be lost. Terms and conditions apply.
3. Account
3.) Accounts: Three-tier and Islamic accounts available
This review of ITRADER found that there are three types of account. The basic retail account you could open is the "Silver" account. This gives you full access to the ITRADER site and trading platform along with 24/5 customer service and a same-day withdrawal procedure.
The next level up is the "Gold" account. This provides all of the features of the "Silver" account along with hedging being permitted and a discount of 25% on swap fees. You also get access to webinars and videos with this type of account along with a dedicated account manager.
The top-level retail trading account is "Platinum". If you open this type, you can look forward to the lowest spreads on ITRADER along with a free VPS and trading alerts. As per the Gold account, hedging is allowed, but the discount fee on swaps is an impressive 50%. ITRADER also offers a couple of different account options to cater for specific users. Muslims who cannot open standard accounts have access to an Islamic account.
For professional traders, there is also the option to open a "Pro" account. To be eligible for this account, you must hit the specific criteria found on the "Becoming a Professional" page on the ITRADER website. The benefits of this account include a lower margin closeout rule figure of 15% and access to higher leverage on trades.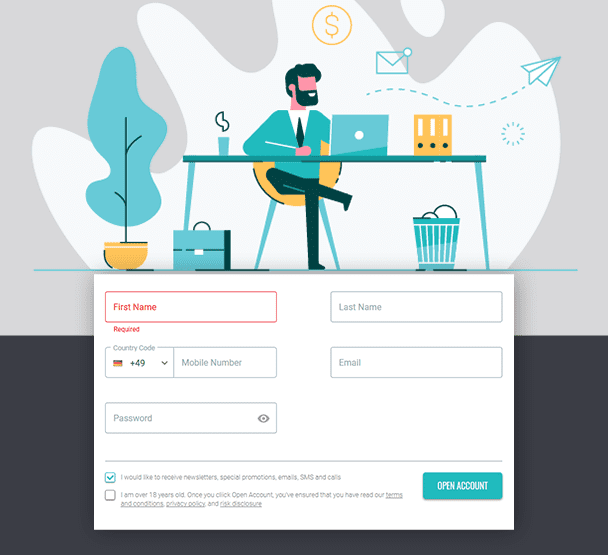 Three types of standard account
Islamic account available
Pro account for professional traders to use
Go to Broker
Risk warning: Capital can be lost. Terms and conditions apply.
4. Platform
4.) Crypto Trading Platforms: Mobile and web trading makes it easy
When it comes to opening crypto trades via ITRADER , there are three basic ways to go about it. The first is to use the broker's own WebTrader platform. This platform will work on a range of browsers and operating systems, and no extra software is needed in order to trade cryptocurrencies. Features of this easy-to-use platform include visual analysis of trends, trading cube tools, and one-click order execution.
The second and perhaps more popular choice for experienced traders is MetaTrader 4 (MT4). You will need to download the MT4 software onto your own device, but this is not a big hassle. When installed, this platform gives you access to a greater range of tools and powerful chart indicators. The scope of MT4 software includes live charts of all the crypto CFD pairs, the ability to load in electronic advisors and custom indicators, and an easy-to-use interface.
This ITRADER brokerage review also found a full mobile trading experience on offer for both Apple and Android. The mobile trading app can be used on any smartphone, iPad or tablet to offer a user-friendly way to trade wherever you are. The mobile app is free to download and gives all the fabulous functionality of the main website. This includes full customer support, real-time charts and account information along with the ability to trade in crypto CFDs.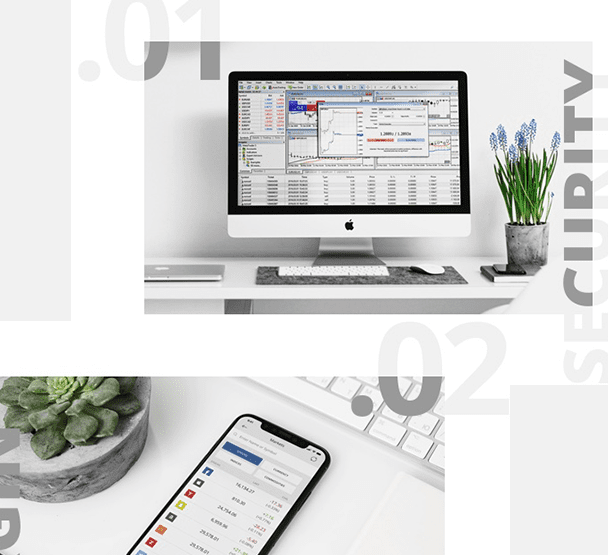 Easy-to-use WebTrader platform
Access to MT4 charting software
Mobile app for flexible trading
Go to Broker
Risk warning: Capital can be lost. Terms and conditions apply.
5. Usability
5.) Usability of the Website: Well laid out and simple to use
While all the technical aspects of trading cryptocurrency with this broker are key, the usability of the website is critical to answering the question "Is ITRADER good?" Fortunately, this broker scores well in our review of ITRADER as the site is well laid out and easy to navigate around. All the relevant information you could want is organised in a common-sense way and is easy to find via the on-site menus. To get more company information, for example, you simply select the "About ITRADER " tab from the "ITRADER Info" sub-menu at the top of the homepage. It is also straightforward to find the relevant legal information and terms of business on ITRADER before you sign up.
The broker's website is very intuitive and pleasurable to use. Crypto traders, for example, only have to hover over the "Assets" page menu to see "Cryptocurrency Trading" listed to click on. The fonts and colour scheme have been well thought out to make using the website enjoyable. While there is a slight lack of character in its slick design, this is not a bad thing for a professional financial services company. The website itself is also responsive to any actions and has fast page load speeds, which is very satisfying.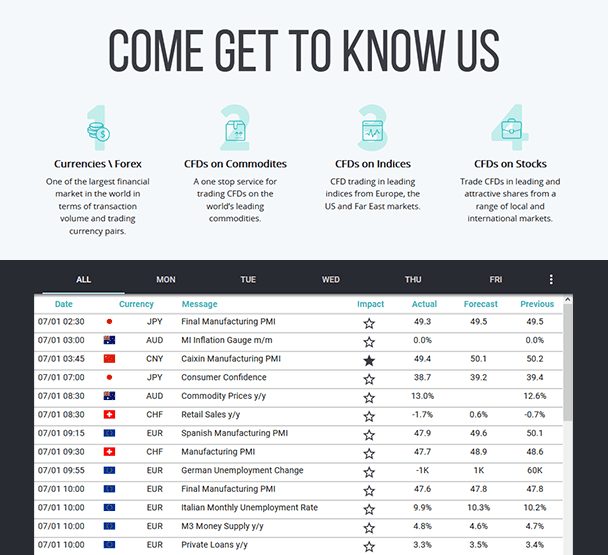 Website is well laid out and professional-looking
Intuitive interface and navigation to access key information
Fast page load speeds for impressive user experience
Go to Broker
Risk warning: Capital can be lost. Terms and conditions apply.
6. Support
6.) Customer Support: Multilingual via various channels
This review of ITRADER found it to be a very easy broker to use, but there may be times you need support. This is one of the areas that this broker scores highly in, with numerous ways to access the help required. To begin with, buttons to access customer support are always prominent on each page of the site. There is also a comprehensive FAQs section that will answer the most common queries quickly.
Multilingual customer support is available Monday to Friday from 6.00 to 19.00, GMT. While this is good, some traders may be disappointed to not have crypto trading support over the weekend. Support can be accessed via the website contact form, post, email or phone. ITRADER is also very active on social media, so you can always get in touch with the broker on major platforms such as Instagram and Facebook. There is also a live chat feature available via the main website if you prefer.
As well as the variety of ways to contact this broker, the staff you speak to are another positive. They are courteous and knowledgeable, and can be relied on to help with a real personal touch. This broker is quick to respond to queries, with phone calls being answered within a few minutes, email responses taking a few hours, and live chat being instant usually.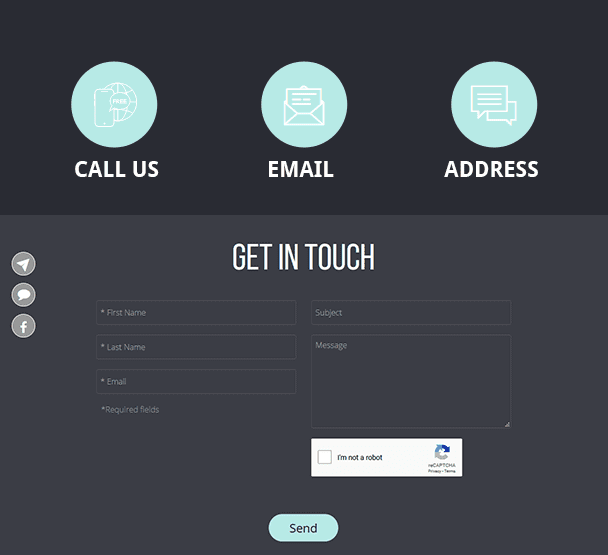 Supportive and knowledgeable customer support
Email, live chat, post, phone and contact form communication
Useful FAQs section on site
Go to Broker
Risk warning: Capital can be lost. Terms and conditions apply.
7. Payment
7.) Methods of Payment: Good choice on offer to deposit and withdraw
No ITRADER review would be complete without looking at how you deposit or withdraw money. This online broker has a number of options available, which makes it easy for all traders. Both depositing and withdrawing funds are done via the relevant button in the "Client Area" on your ITRADER brokerage account. The methods that you can use for both include wire transfer, Skrill, Mastercard, Qiwi, American Express, Neteller, Maestro, Visa, WebMoney and Yandex. One slight downside for more casual traders is the $250 minimum deposit figure.
Deposits are usually fast as long as you have provided all the relevant documents when opening your account. Withdrawals need to have all the relevant documents in place too and will be processed by the broker in one working day. After this, the time that it takes to reach your bank account depends on the method you use. Bank transfers can take up to seven working days, while options such as Skrill or Neteller are much quicker. ITRADER does not charge any commissions on deposits or withdrawals. However, it must be noted that the minimum withdrawal amount is $100.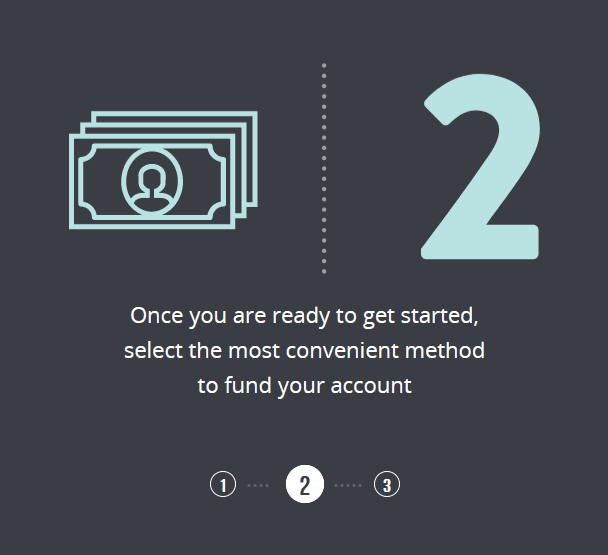 Good range of deposit and withdrawal methods
Fast withdrawal times on e-wallets
Deposits processed quickly
Go to Broker
Risk warning: Capital can be lost. Terms and conditions apply.
8. Offers
8.) Additional Offers: Demo account and other trading tools
As one of the best crypto brokers around, ITRADER has a number of tools to help traders succeed. One of the most important is the demo account that it offers for practicing trading. This gives you the chance to get used to trading cryptocurrency CFDs on this platform without risking real money. The demo account here can be used for 14 days before it expires. It gives you access to $100,000 in virtual cash to try out crypto trading.
ITRADER also scores highly on the educational resources that it offers for crypto traders. A decent level of learning is found here with access to various tools. Four eBooks are free to view, though perhaps only one, entitled CFDs and Stocks, would be useful to those trading crypto CFDs. The video on demand (VOD) offering is better, with 28 clips taking traders of all levels through what they need to know. There are also some great articles and tutorials available.
In addition, this crypto broker carries a comprehensive economic calendar, which is easy to find on the website. This includes clear dates and times of when a report is due to be released along with a rating for how much impact it may have. ITRADER also has a "Market Summary" tool, which gives traders a quick snapshot of what is happening on any given day.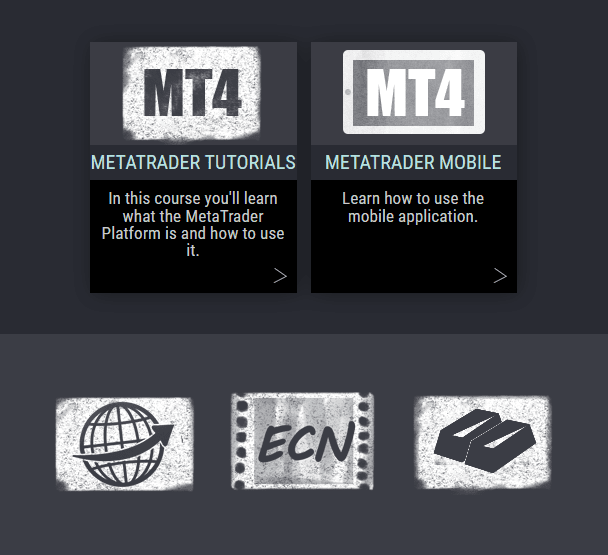 Superb range of educational tools
Handy economic calendar for planning ahead
Great demo account option
Go to Broker
Risk warning: Capital can be lost. Terms and conditions apply.
9. Regulation
9.) Regulation & Deposit Protection: ITRADER keeps your funds safe
One of the major factors in choosing an online broker is how regulated it is and what steps it takes to protect your money. ITRADER scores well here, and it is a trustworthy broker. It is regulated by the Cyprus Securities and Exchange Commission (CySEC) under licence number 198/13. ITRADER also functions in line with the latest MiFID II rules. As trading here is done via CFDs, the trader has no rights to any underlying assets. ITRADER is also regulated by the individual agencies of the countries in which it operates, such as the Financial Conduct Authority (FCA) in the UK.
FCA, CySEC
Regulatory Authority
In terms of protecting your money when it is deposited, ITRADER takes this seriously. Whether it is ITRADER stock trading or crypto trading, all funds are kept in segregated accounts to keep them separate from company funds. The broker uses the latest cyber-security features to keep your details secure. These include robust firewalls and cutting-edge Secure Sockets Layer (SSL) website technology for data encryption. All transactions are moderated by Level 1 PCI compliance services, while their servers are housed in SAS 70 certified server centres.
To protect minors from accessing the site when not appropriate, ITRADER has relevant measures in place. To open an account, you must first provide documentation to prove your age and identity.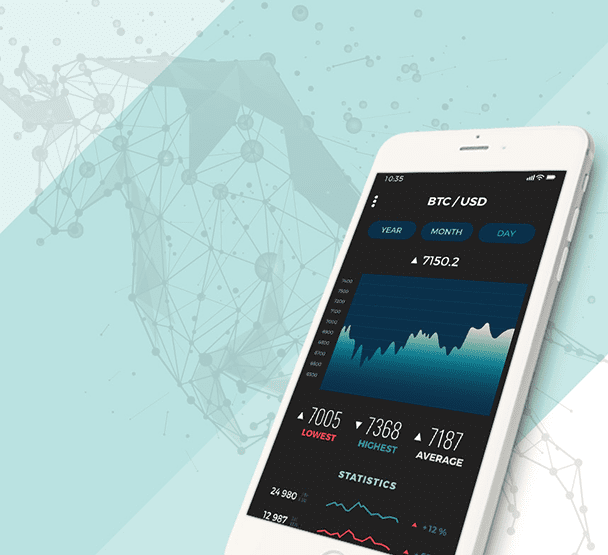 High level of website security and data encryption
Segregated customer and company accounts
Regulated by all relevant authorities
Go to Broker
Risk warning: Capital can be lost. Terms and conditions apply.
10. Awards
10.) Awards: Highly regarded in general
In general terms, this is a highly regarded online broker that scores well in independent reviews. It has also built up a reputation as one of the leading brokers for trading cryptocurrency CFDs. Most independent reviews praise the site for its ease of use, transparency, regulation and customer support. In terms of actual awards, none are currently listed on the broker's site. There is nothing in the public domain around any issues with ITRADER breaking any laws or falling foul of any regulators to date.
One key thing to note is that trading with CFDs always carries some risk, whether you go for crypto trading or ITRADER stock trading. This can naturally lead to some negative comments being made online regarding this broker. UK Trustpilot, for example, scores this broker poorly based on a number of reviews there. Negative comments like this do seem in a minority overall though across the internet, and most traders seem to rate this broker well. The mobile app that ITRADER offers is highly rated too with a score of 4.7 on the Apple App Store and 3.5 on Google Play.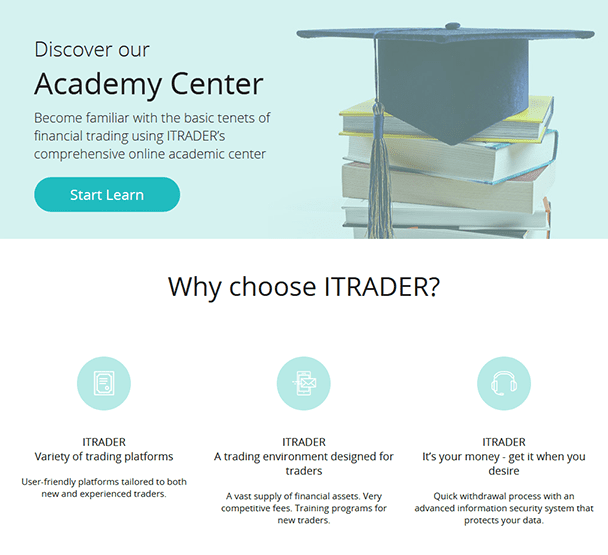 Majority of online reviews positive
No awards won as yet
Traders need to remember that CFD trading carries risks
Go to Broker
Risk warning: Capital can be lost. Terms and conditions apply.
Conclusion – how did ITRADER get on?
On the basis of this crypto broker comparison, it would be fair to say that this is a decent broker overall with only a few drawbacks. In terms of trading cryptocurrencies, the 33 pairs on offer provide a great choice for anyone wanting to invest. As this is on a CFD basis, you do not even need to own any digital currency personally! This is a good choice for new traders with its demo account and educational tools or more advanced ones with its Platinum account. This review of ITRADER found it one broker to seriously consider.
Excellent customer support
Handy mobile trading app
Powerful choice of trading platforms
Easy way to invest in crypto CFDs
Intuitive website with plenty of resources
No weekend customer support
Minimum $250 deposit level
Test result
Broker

Go to Broker
Risk warning: Capital can be lost. Terms and conditions apply.