In 2015, NAGA Group launched as a premium trading brokerage and international financial technology, or fintech, company. NAGA Group is considered especially innovative in the field as it has launched several apps. It even has its own custom cryptocurrency called NAGA Coin, which is abbreviated as NGC.
NAGA's headquarters are in Cyprus, so it is regulated by the Cyprus Securities and Exchange Commission, or CySEC. Thanks to its innovative portfolio of trading options, NAGA is a very popular broker in Europe. However, NAGA does not provide services to Belgium. In addition, individuals who live in America, Canada, Japan, Cuba, Iran, Iraq, or North Korea are not able to trade with NAGA.
Highlights
MT4 and MT5 trading platforms included
Award-winning, easy-to-use mobile app available
Fast, responsive customer service
Wide range of tradable instruments on offer, including cryptocurrencies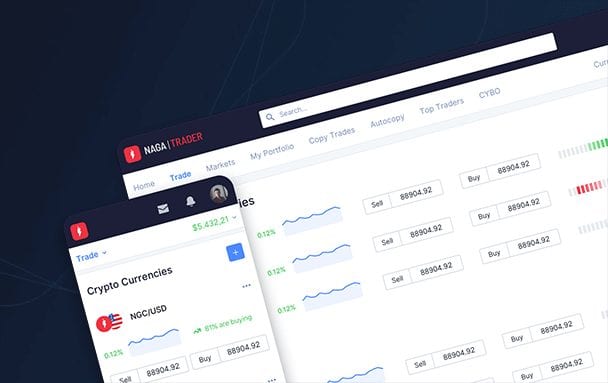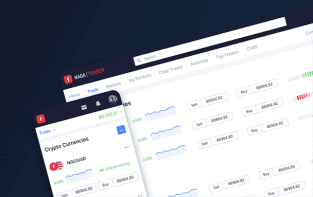 Headquarters and regulation
Cyprus (CySEC)
Tradable crypto currencies
Bitcoin, Ethereum, Ripple, Bitcoin Cash, EOS, Litecoin, IOTA, NEO, Monero, Dash
Number of crypto currencies
12
Market Model
ECN/Market Maker
Trading platform
MT4, Broker-owned Software
Services & additional benefits
Live
Hotline
E-mail
Economic Calendar
E-Book
Videos
1. Trading Offer
1) Broker Advisor Trading Offer: FX and CFD
When making a forex broker comparison, it is important to carefully assess the FX and CFD trading options. In a broker comparison, you will notice that some brokers and trading platforms favour specific instruments while neglecting others. NAGA Markets sets itself apart in a forex broker comparison as one of the best forex broker options by offering a wide and diverse range of instruments, including CFDs, stocks, commodities, ETFs, forex currency pairs, cryptocurrencies, and indices. Interestingly, NAGA Markets has also begun to trade in the gaming sector.
12
Crypto currencies
Number
50
Other currency pairs
Number
NAGA Markets trades in four commodities: gold, silver, crude oil, and UK Brent. The platform also features 11 index CFDs along with 20 future indices.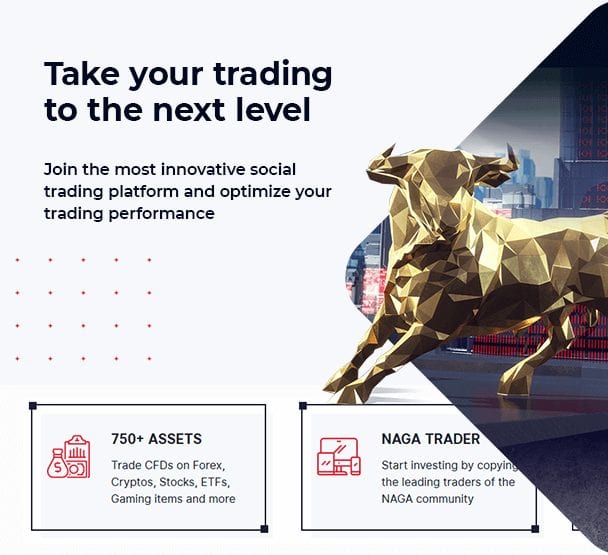 Extensive range of tradeable instruments on offer—one of the best out there!
Strong support for cryptocurrencies
Extensive social trading features
2. Costs
2) Crypto Trading
In addition to the commodities trading options, NAGA also has its own bespoke, decentralised cryptocurrency called NAGA Coin, or NGC. This allows you to invest and trade in cryptocurrencies, financial markets, and virtual goods. It is important to note that the crypto trading on the platform is not limited to the NAGA Coin; you can also trade in other popular cryptocurrencies like bitcoin, Ethereum, Litecoin, and NEO, among others. NAGA Markets' innovative approach to cryptocurrency and crypto trading sets it apart in a broker comparison. When it comes to crypto, it can be considered one of the best forex broker options available.
ECN/Market Maker
Market Model
In addition to NAGA Coin, NAGA Markets also has the option to engage in a virtual stock trading platform that lets you buy, sell, and trade items from various games and platforms. This allows you to monetise the time you spend on games, and it is an extremely flexible platform that spans PCs, mobile devices, and even game consoles.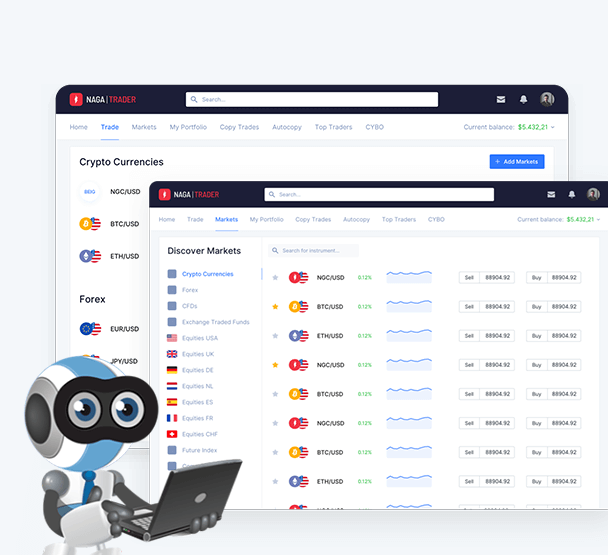 Bespoke cryptocurrency—NAGA Coin
Solid cryptocurrency support
Unique virtual stock trading platform involving video games
3. Account
3. Accounts
NAGA Markets has several different account options, although they state you will be able to engage in any kind of trading with a single account. A solo account on NAGA Markets will allow you to connect with NAGA Markets, engage in multiple types of trading, and bypass rules specific to different kinds of accounts.
There are different tiers to the NAGA Markets platform, and the accounts include iron, bronze, silver, gold, diamond, and crystal. The minimum deposit to gain access to the iron membership level is £30, and the varying deposit sizes will lift you into different levels of membership that themselves have different benefits and perks.
NAGA Markets also offers three distinct types of accounts, including managed accounts, institutional accounts, and swap-free Islamic accounts. NAGA's one commission-free account option has variable spreads and leverage up to 1:30.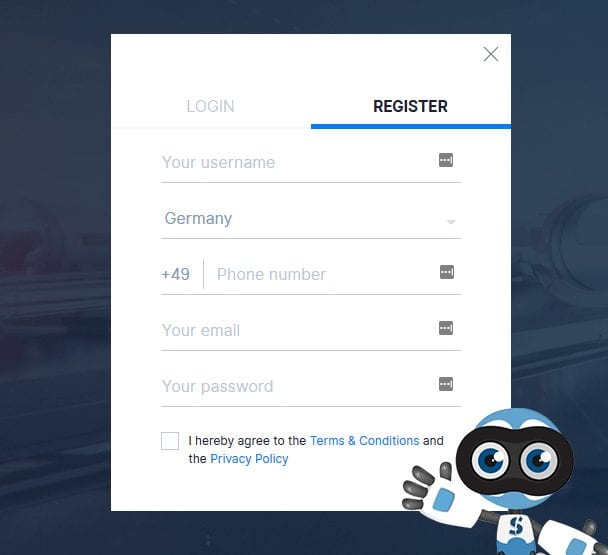 Managed accounts, institutional accounts, or Islamic accounts on offer
Different options for different trading styles
Solid service offerings no matter what the account type
4. Platform
4) Forex Trading Platforms & Mobile Trading
True to NAGA's mission, its trading platforms and mobile options are some of the best in the industry. NAGA Markets has a custom-made stock trading platform called NAGA Trader. This platform also supports several popular MetaTrader platforms such as MT4 and MT5, and NAGA Trader also supports web trading and its bespoke, award-winning app, SwipeStox. NAGA Trader really opens up the trading possibilities for its users and allows its clients to access a plethora of traders.
NAGA Markets is a social trading platform, and the site offers a leaderboard that shows the most successful traders on the site. When assessing these traders, you can view their trading history and statistics, along with their trading portfolios.
The platform is designed in a way that you can also follow, and automatically copy the traders you are following. If you like, you can even deposit funds into their personal accounts so the traders you follow can place the trades for you. There is also a great deal of flexibility on the site, and you are able to move to different traders or follow additional traders easily.
As mentioned, SwipeStox is another way to trade on the NAGA platform. The trading app is for both iOS and Android operating systems and allows you to easily follow your preferred traders while on the go. It is worth noting that the NAGA Trader platform also has an advanced trading package from TradingView that allows you to chart your progress. When making a forex broker comparison, it is easy to see how NAGA comes out on top for innovation and state-of-the-art tech.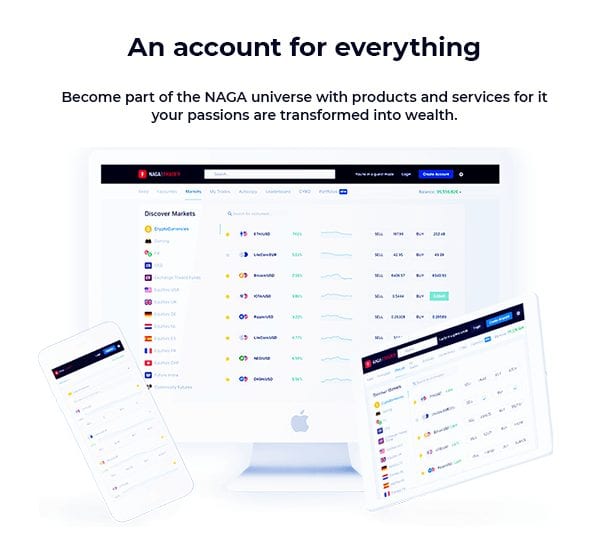 Take trading on the go with SwipeStox, MT4, or MT5 trading apps
Award-winning MT4 and MT5 platforms on offer
NAGA Trader platform for in-house trading
5. Usability
5) Usability of the Website
The NAGA Markets website is very cleanly and simply designed. The white background and conservative colour scheme make the website appear sophisticated, elegant, and well laid-out. The NAGA Markets website also is organised in a way that is very easy to navigate and find important information. There is a drop-down menu to aid with site navigation, and there is a lengthy section at the bottom of the page with all important information clearly organised. Browsing the site, it is clear that this is a trading platform that values innovation and leveraging technology to provide a superior trading experience with interactive resources, heightened security, and top UX for the platform.
NAGA's commitment to transparency is also made clear at the bottom of the site, as all of the key legal information and terms of business are clearly laid out. NAGA is a social trading platform, so there are links on the site to social traders who NAGA members can follow and copy.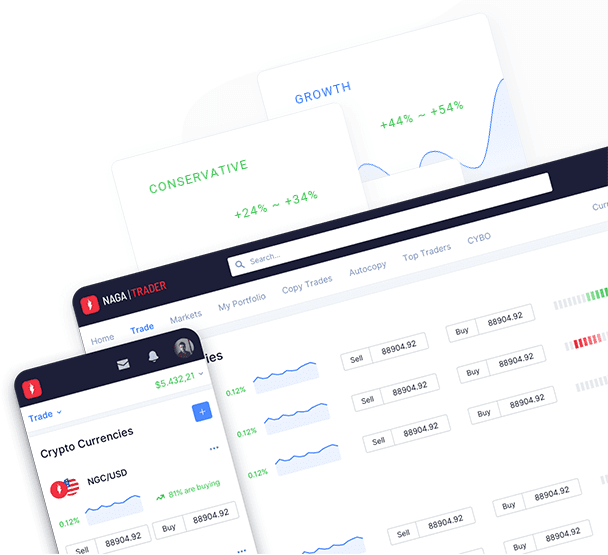 User-friendly website
Distinctive aesthetic
Easy-to-navigate website
6. Support
6) Customer Support
NAGA's commitment to customer satisfaction is clear in their customer support services and options. You can contact their customer service team 24 hours a day, five days a week via email, phone, or live chat. Alternatively, you can reach out to NAGA through their social media channels for help and send them a message on Facebook, Instagram, or Twitter.
As NAGA services a diverse market, their customer service is available in a number of languages including English, Spanish, Czech, Polish, Italian, Portuguese, German, and Greek. If you are looking for immediate help with a question, you can also refer to their clearly-linked FAQ page for a long list of answers to various questions.
When reaching out to their support team, it is important to note that there are different email addresses to use. One is for support help and the other is for NAGA cardholders. The NAGA cards are linked directly to the user's NAGA trading account. This allows for efficient and painless deposits and withdrawals using the NAGA card. In keeping with their commitment to innovative technology, the NAGA card is extremely secure and can be used in the same way you would use a credit card or debit card. There are different NAGA card tiers, including iron, bronze, silver, gold, diamond, and crystal. For individuals who are already diamond or crystal traders, the NAGA card is free.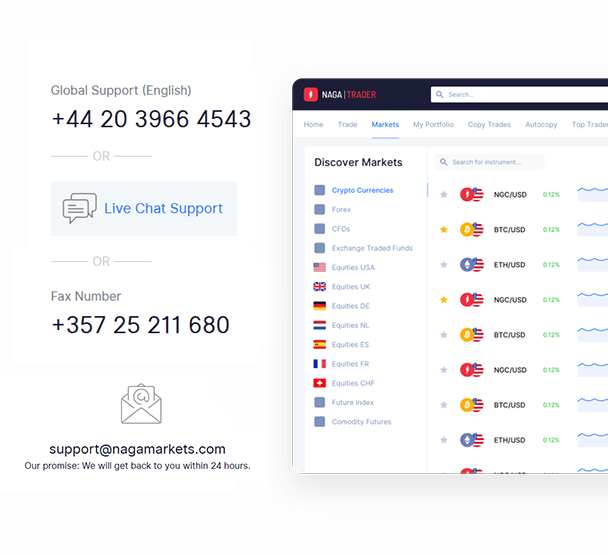 Customer support available 24 hours a day, five days a week
Customer support available in several languages
Live chat customer support built into the website
7. Payment
7) Methods of Payment
There are several different payment methods available. When transferring funds to and from your NAGA account, you can use your preferred method and choose from USD, GBP, PLN, and EUR. NAGA accepts payments from credit cards, debit cards, wire transfers, and a number of different electronic payment providers including giropay (USD, EUR), Neteller (all currencies), Przelewy (USD, EUR, and PLN), iDeal (USD, EUR), eps (USD, EUR), and Skrill (all currencies).
When planning your payments, it is important to note that NAGA does not accept payments from third parties. Therefore, you can only make deposits or withdraw funds from your NAGA trading account into an account that is also in your name. When you make a withdrawal, NAGA will only allow the funds to be transferred back into the account from which you deposited them, in order to minimise potential money laundering through the platform. NAGA is quite fast with processing withdrawals, and they try to complete all withdrawal requests within 24 hours of the request being made. As soon as a withdrawal request has been made, it will be shown in the trader's account as pending.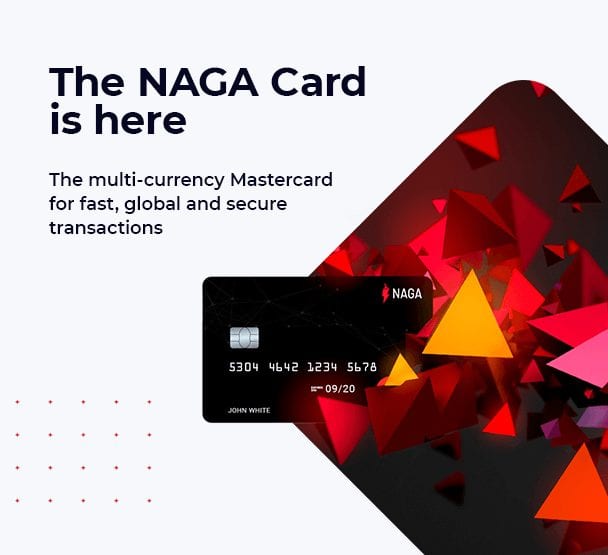 Fast withdrawal times
Electronic payment services supported
Transfer in a range of currencies
8. Offers
8) Additional Offers
NAGA Markets offers its traders a number of benefits and special offers through the NAGA Card. Diamond and crystal level traders are given their NAGA Cards free of charge and can enjoy access to a plethora of trades. Traders on the NAGA platform have access to the NAGA social news feed, from which they are able to make their own trades on a variety of different order types. Notably, the NAGA Trader platform also has a charting package from TradingView, which puts NAGA at the top of any broker comparison.
Traders are also given the opportunity to try trading through Hanseatic Brokerhouse, which is owned by NAGA and has a number of different spreads. Hanseatic also gives its traders the opportunity to trade in micro lots through the MT4 platform. As the name suggests, micro lots are contracts that are smaller than the standard forex size. They give traders the opportunity to create a more flexible, diverse portfolio of trades.
It is important to note that there is also zero commission payable on trading commodities, cash, futures, forex, and cryptocurrencies. NAGA offers a great amount of flexibility by allowing its customers to buy and sell items from other platforms and games. Customers are also able to trade items, and all of this is done through a platform that, unsurprisingly for such a tech-focused trading platform, supports PCs, mobile devices, and games consoles.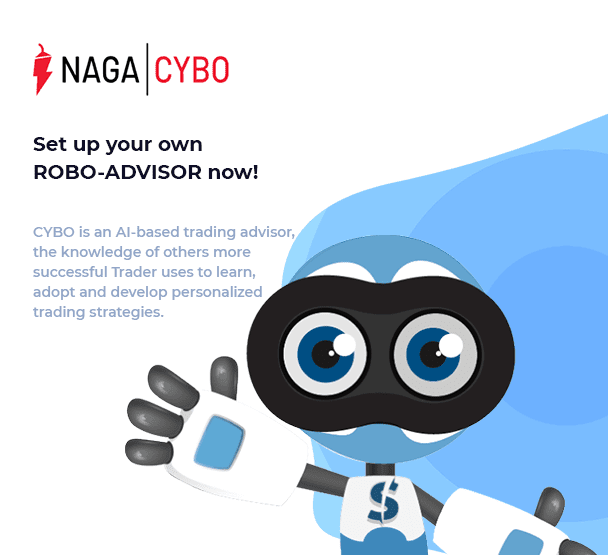 Access to Hanseatic Brokerhouse for certain users
Additional features for more serious traders
NAGA Card free to certain users
9. Regulation
9) Regulation & Deposit Protection
The NAGA Group is headquartered in Cyprus and is registered in the European Union. It is a member of the Investor Compensation Fund, or ICF. This fund works to compensate any individuals who claim damages against any of the ICF members as a result of a fault of one of the members. The NAGA Group is also a publicly listed company on the Frankfurt Stock Exchange (WKN: A161NR | ISIN: DE000A161NR7).
The NAGA Group is operated by NAGA Capital, which is itself incorporated under the laws of St. Vincent and the Grenadines as an international business company (IBCN24501IBC2018). NAGA Markets was issued a cross-border license by CySEC, a regulatory body in Cyprus. CySEC is a member of the European Securities and Markets Authority (ESMA), which bestows authorisation for companies to give various services, including investment advice.
CySEC
Regulatory Authority
NAGA Markets has several distinguished investors in its list of shareholders. These prestigious shareholders include the prominent Chinese investment company FOSUN Group, the German bank Hauck & Aufheauser, and the German Stock Exchange.
NAGA Markets takes additional steps to ensure that your deposit is safely and securely made. All of the transactions on the site are communicated through Secure Socket Layer, or SSL, technology, which ensures the protection of your personal data and information.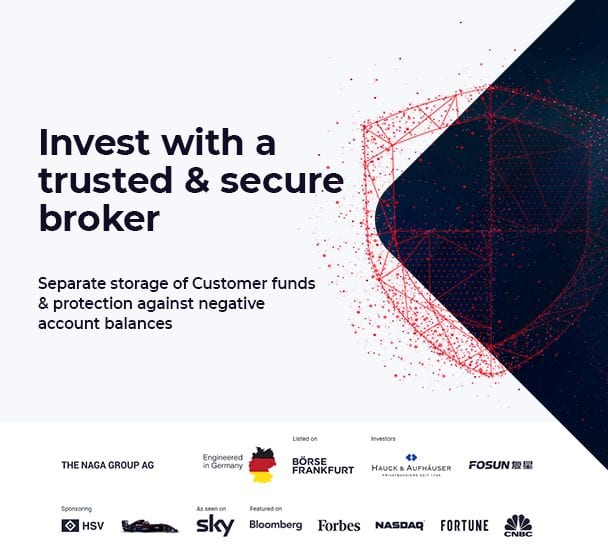 CySEC regulation
Member of ICF
Great customer protection and regulation
10. Awards
10) Awards
Although NAGA was only launched in 2015, it is already making a big splash in the online trading platform space, and this is reflected in the number of awards that NAGA has received. The company's innovative outlook and array of cutting-edge apps has not gone unnoticed. NAGA's social trading app made specifically for mobile devices, SwipeStox, has achieved a number of distinguished awards. SwipeStox was showcased at the Digital Top 50 Awards and the Finovate Europe 2016 awards. The app was also one of the winners in the 2017 round of the Red Herring Europe awards. SwipeStox walked away with the Best Social Trading Platform award in 2017 at the AtoZForex awards.
While the NAGA platform itself has not yet achieved as many accolades as its app, SwipeStox, it looks like the NAGA card is set to win a series of coveted awards in the future. Reviewers have been noticing the NAGA card and its unique offerings and capabilities recently, and it seems likely that this market buzz will push the NAGA card towards many future awards.
The platform was only launched in 2015, so it is notable that it has already received so many awards and so much attention in a crowded market. From a forex broker comparison, it is easy to see that NAGA has invested in the future more than its competitors with its sophisticated UX, state-of-the-art platform, and innovative technology. As the platform progresses in the market, it is likely that it will continue to develop and grow into a distinguished player in the field.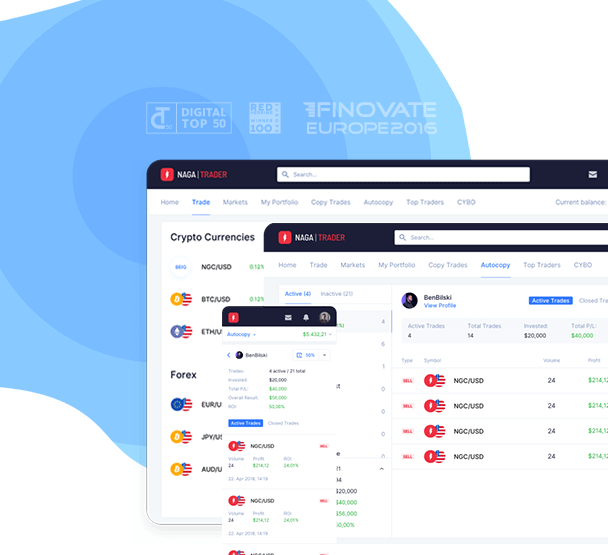 Several awards for innovation to its name
Award-winning social trading
Newcomer with a lot of industry buzz behind it
Conclusion
In conclusion to this review of NAGA Markets, it is safe to say that this is a sophisticated, well-designed, and well-built platform that is widely respected as a top-level trading platform. When making a broker comparison, it can be difficult to find the best forex broker. However, with NAGA Markets' focus on platform innovation, user experience, and tech development, it is not hard to imagine that it would come out as the best forex broker in a forex broker comparison.
NAGA Markets is a great platform to use for individuals who are new to trading and want to start with a UX-friendly broker, but it is also great for top-level traders who want a platform that can match their need for high performance. The platform's social trading aspect, its range of trading options, and its flexible cryptocurrency and crypto trading divisions give it a major boost above the competition as it has something for every trader. NAGA Markets' dedication to security means that traders can feel safe making trades on the platform.
However, the platform is more expensive than some of the other players in the space. The minimum deposit is quite high unless you decide to open one of the micro accounts, called the Iron Trader account. Also, NAGA Markets does have more expensive spreads when compared to the other brokers on the market, which can deter some traders. Sometimes the old adage that you get what you pay for rings true, and in this case, it does. Although NAGA Markets is more expensive than some of the other brokers on the market, its flexibility, security, wide range of trading options, mobile abilities and ease of use make it stand out in the market.
Massive range of tradable instruments on offer
NAGA Trader, plus MT4 and MT5 trading platforms
Mobile app with multiple awards to its name
Great customer service
Multiple awards for industry innovation
Not the most extensive cryptocurrency offerings
NAGA Trader platform could be slightly better
Unclear what the benefits of the various account levels are
Test result
Broker