Plus500 serves as an industry leader for CFDs (contracts for difference), offering trading of CFDs on cryptocurrency in addition to forex, ETFs, indices, shares, commodities, and options. Following its founding in 2008, Plus500 began offering CFDs on shares without any commission fee and expanded the platform to a web version in 2010. By 2013, Plus500 Group introduced the world's first Bitcoin CFD, confirming its status as an industry innovator. The Plus500 Crypto broker is based in Cyprus with offices in Limassol, and it follows CySEC regulations.
Info: A trader with a Plus500 account can trade CFDs on underlying financial instruments such as Forex, Stocks, Crypto currencies, Commodities, Options and Indices.
80.6% of retail investor accounts lose money when trading CFDs with this provider. You should consider whether you can afford to take the high risk of losing your money.
Highlights
Created first Bitcoin CFD in the world
Crypto Trading 24/7 available
Top Forex & CFD Broker
Many instruments addition to crypto CFDs
8.
of 18 Crypto Broker
Plus500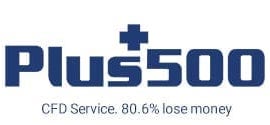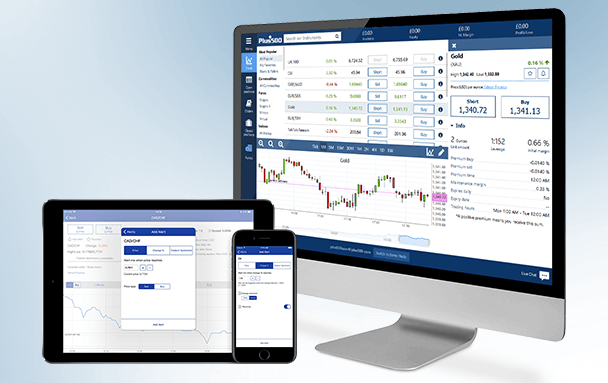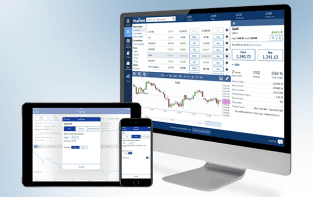 Go to Broker
Risk warning: Capital can be lost. Terms and conditions apply.
Headquarters and regulation
Israel /UK /Cyprus /Australia /Singapore (FCA, CySEC, and many more)
Tradable crypto currencies
Bitcoin, Ethereum, Ripple, Bitcoin Cash, EOS, Litecoin, IOTA, NEO, Monero
Number of crypto currencies
10
Trading platform
Broker-owned Software
Demo account
Yes, unlimited available
Fees / BTC spread
variable
Services & additional benefits
Live
E-mail
Economic Calendar
1. Trading Offer
1) Crypto Trading Offer: Trade 10 Cryptocurrencies
As the first to offer Bitcoin CFDs, Plus500 has greatly expanded its offerings over the years. It provides support for the most popular cryptocurrencies in the world, including Bitcoin, Bitcoin Cash, Ethereum, NEO, Litecoin, EOS, IOTA, Ripple, Monero, and Ethereum/Bitcoin. Each of the first nine cryptocurrencies has a trading pair with USD, while the final crypto listed represents a trading pair between ETH and BTC. These offerings are all via CFDs, contracts for difference, and as such are leveraged products associated with a great deal of risk, plus the opportunity for significant gains with Plus500 bitcoin trading broker.
10
Crypto currencies
Number
61
Other currency pairs
Number
With Plus500 bitcoin trading broker ,users are able to enjoy leverage of up to 1:2. If, for example, you have just $2,000, you can take advantage of the impact of $10,000 of capital. Cryptocurrency trading is available 24/7, including on weekends, so there is no need to wait to conduct trades like you would with traditional assets (Excluding Sundays at 13:00-14:00 UTC). To enhance the trading experience, Plus500 offers such features as stops and price alerts to let users manage their risk. Take advantage of "trailing stop" and "stop loss" to mitigate the risk associated with trading cryptocurrency, as CFDs are known for their volatile nature.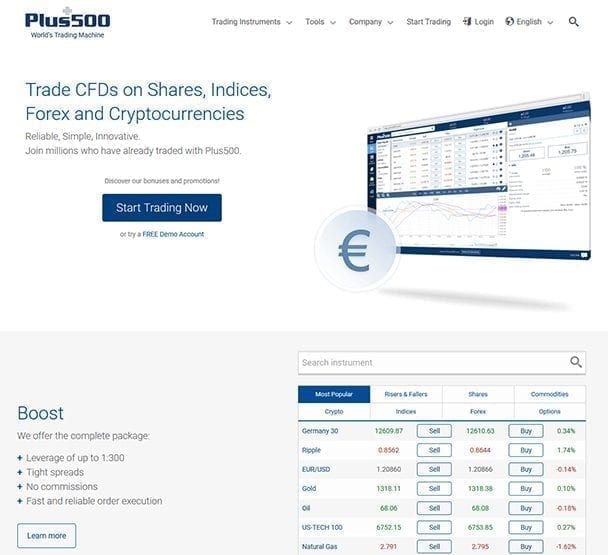 Trade one of ten cryptocurrencies
Crypto Trading available 24/7
Stops and price alerts available
Go to Broker
Risk warning: Capital can be lost. Terms and conditions apply.
2. Costs
2) Crypto Trading Costs: Zero Commission
A strong point in favor of Plus500 in any competitor comparison is the platform's lack of commission. Instead, the Plus500 mainly receives compensation via the spread of bid/ask, which it keeps competitive. The specific spread will vary by cryptocurrency and be different for other assets, as well. To view the spread for a specific cryptocurrency, visit the full list of instruments and click on "View Full Details" of the trading pair you are interested in. This is the same page where you will find specific information regarding other fees, as well, such as those related to overnight funding and the given trading pair's available leverage.
Overnighting funding leads to a small additional fee. Users are also subject to an inactivity fee of as much as $10 if they do not use the platform within three months. This fee can be avoided simply by logging in within the time period; no other action is necessary.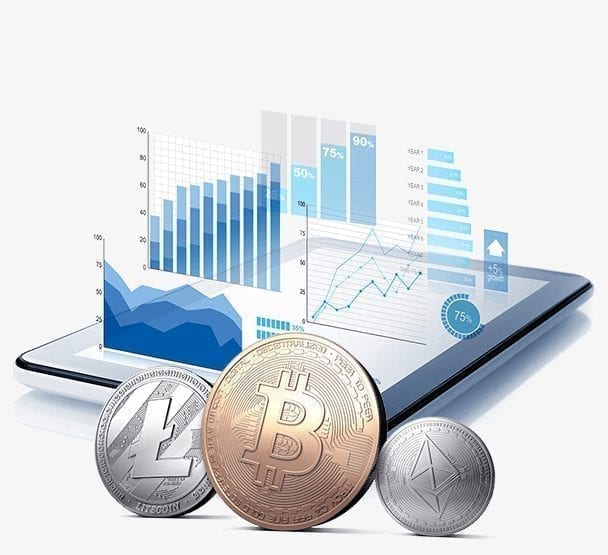 Competitive spreads
Detailed fee information on cryptopair's page
Small overnight funding fees
Go to Broker
Risk warning: Capital can be lost. Terms and conditions apply.
3. Account
3) Accounts: Free Demo Account Available
While many other brokers offer more than one type of account, Plus500 keeps things simple with just two main account offerings: a Real Money account and a Demo account. As the names imply, the Real Money account is the one used for actual trading while the Demo account provides the opportunity to familiarize yourself with the platform and learn the ins and outs of trading. Plus500 allows you to use the Demo account for as long as you need, and the initial Demo amount is automatically reinstated if the balance goes below 200 Euros (or its equivalent). Opening a Demo account is straightforward. Follow the normal registration process and then visit the "Select Account Mode" window to click on "Demo Mode." Return here to switch between your Demo and Real Money accounts in the future. Alternatively, you can simply select "Switch to Demo Mode."
This Plus500 crypto review points out that the platform encourages clients to only create a single Real Money account and might close additional accounts. If users are approved for a second account, no fund transfer can occur between accounts and they must operate independently. Instead of requiring a specific minimum to begin trading, Plus500 cryptocurrency has a set "Unit Amount" for each instrument,which serves as the minimum deposit and can be found on an instrument's "Details" page.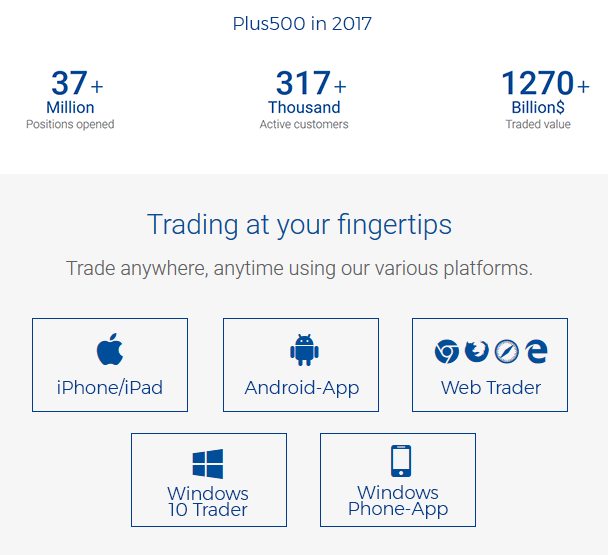 Free Demo account available
Simple switching between accounts
No option of different accounts by trading or investment size
Go to Broker
Risk warning: Capital can be lost. Terms and conditions apply.
4. Platform
4)Crypto Trading Platforms & Mobile Trading: Smartphone Applications Available
Most users will take advantage of Plus500's web trading platform, which will work on a range of operating systems and browsers. Due to this, there is no need to download a desktop platform in order to trade cryptocurrencies using Plus500. The use of a web platform allows users of Windows, Mac, and Linux to have the same user experience. It also makes it possible to access your account while out of town provided you have computer access.
There are also mobile applications for both Android and Apple, extending the ease of use for Plus500 cryptocurrency account holders. Regardless of whether you use the web platform or the mobile version, any Plus500 crypto review will be positive, praising the intuitive use. The mobile versions include full functionality, such as multiple languages, funding options, 24/7 professional support, the ability to monitor balances and more, and real-time quotes and charts, in addition to the ability to trade cryptocurrency CFDs. These mobile versions are also free to download, as they are part of the Plus500 trading experience.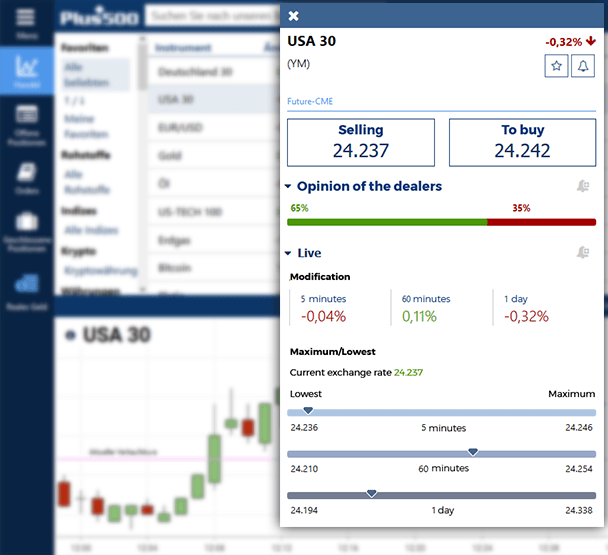 Web platform to support all operating systems
Mobile applications for Apple and Android
Full functionality across all applications
Go to Broker
Risk warning: Capital can be lost. Terms and conditions apply.
5. Usability
5) Usability of the Website: Multilingual and Intuitive Platform
Those wondering is Plus500 bitcoin trading legit will clearly find their answer on the website. Not only is the overall platform easy to use, but to get to legal information and more data about the company, you simply select the "Company" dropdown menu from the main navigation bar and click on "About." There, users can easily find exactly who Plus500 is and information regarding licensing and regulations. There is additional information involving licenses at the bottom off the website, which is also where users can quickly find the "Terms & Agreements."
Using the platform as a whole is equally intuitive. Those focusing on cryptocurrency trading only have to go to the "Trading Instruments" dropdown from the navigation bar and select "Crypto." Conveniently, the instruments are in alphabetical order so crypto is first. For added usability, Plus500 wins most crypto comparison reviews in terms of language support, offering different languages.
The Plus500 crypto demo account also leads to enhanced usability, as it allows you to get a feel for the platform and its features before actually investing money. Users will appreciate the ability to switch between the Demo and Real Money accounts in seconds, further improving its usability.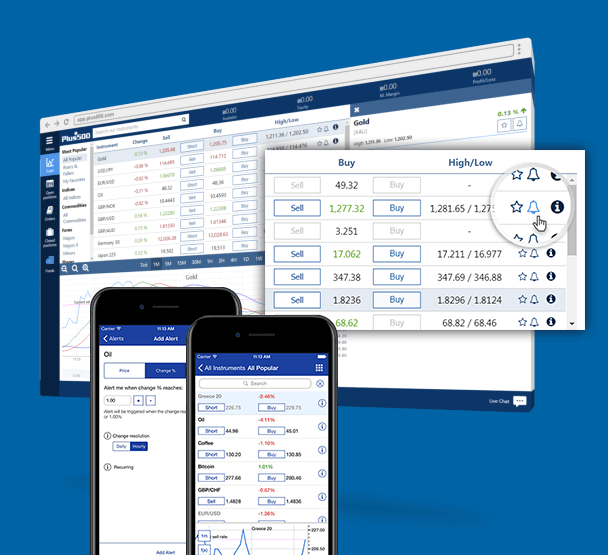 Clearly labeled "About" page with legal information
Easy-to-navigate FAQ section with category divisions
Clean, professional appearance
Go to Broker
Risk warning: Capital can be lost. Terms and conditions apply.
6. Support
6) Customer Support: Always Available via Multiple Channels
Due to the setup of Plus500, users will rarely need customer support. Any review of Plus500 will praise this crypto broker for its FAQ section that answers the most common queries in an organized manner. Support is easy to find, as Plus500 keeps a floating button on every page of the website labeled "24/7 Support." This button always appears in the lower right corner of the screen, regardless of the page you are on or how far you have scrolled. This button brings you to the FAQ page instead of a dedicated support website, requiring additional clicking to either begin the online chat or email support.
When conducting a crypto broker comparison – crypto comparison, one major lack on Plus500 becomes apparent: There is no educational center. Most brokers of this size offer a section with videos, e-books, or at least blogs providing information for traders of all experience levels. The lack of this is one negative found in a Plus500 review.
In terms of individual reviews, is Plus500 a good broker, the results are mixed but positive overall. Plus500's website shows a verified rating from LiveChat of 5.0/5.0 stars with 7,923 ratings, something that almost seems too good to be true. Ratings and reviews from other websites tend to average at about three stars, with mostly four- and five-star ratings and the occasional lower one bringing it down.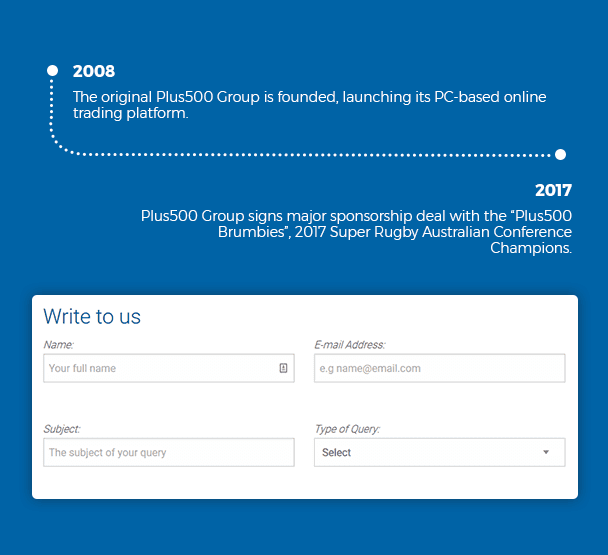 24/7 Support available via email or online chat
No educational center
Medium to positive reviews
Go to Broker
Risk warning: Capital can be lost. Terms and conditions apply.
7. Payment
7) Methods of Payment: Several Methods Available for Deposits and Withdrawals
Whether depositing or withdrawing funds, any Plus500 review is likely to point out the numerous options available. Users complete both actions through the "Funds Management" page of their account, then select either "Deposit" or "Withdrawal." Deposits can be completed with a debit or credit card (only MasterCard or Visa), an electronic wallet (such as Skrill or PayPal), or a bank transfer. As a general rule, Plus500 does not charge fees for deposits. The only exception is if you deposit funds in a currency different than that of your account, in which case a currency conversion and related fees will apply.
Withdrawing funds follows the same process, but you select "Withdraw" from the "Funds Management" page and must fill out a brief form. Prior to clicking "Withdraw," you will see your account balance, including "Available for cashout." This is your maximum withdrawal amount based on the account balance. Withdrawal options include credit or debit cards, bank transfers, PayPal, and Skrill. Plus500's policy is to use the same withdrawal method as your deposit method. In every case, the processing time depends on your financial institution. For both deposits and withdrawals, the limits are clearly listed on the screen where you fill out the request.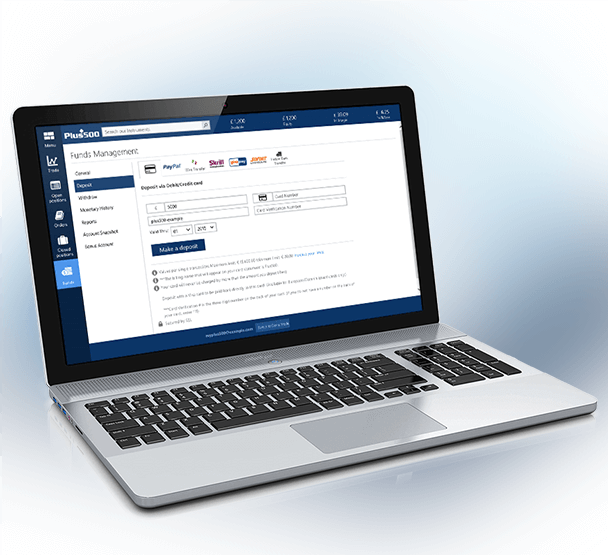 Deposits or withdrawals via bank transfers, credit/debit cards, Skrill, or PayPal
Processing time varies by financial institution.
Limits listed on "Deposits" and "Withdrawals" pages.
Go to Broker
Risk warning: Capital can be lost. Terms and conditions apply.
8. Offers
8) Additional Offers: Demo Accounts, Economic Calendars, and Other Tools
As a top crypto broker, Plus500 offers a Demo account that allows traders to get used to the platform as well as the process of trading cryptocurrency CFDs before investing real money. Our Plus500 crypto trading review finds this Demo account to be particularly useful,as there is no time limit for its use and it offers the same functions and information as the Real Money account. Additionally, Plus500 automatically brings the Demo account to its original balance if that figure drops below 200 Euro.
Additionally, the Plus500 broker includes a detailed economic calendar on the website, which you can view without logging into your account. The calendar has clear labels including the date and time, impact level of an event, and country, in addition to a brief event title. The calendar even includes a column listing the instruments likely to be affected, although cryptocurrencies are rarely listed. A noteworthy feature is the ability to view the calendar by day or week orby customizing a date range to view.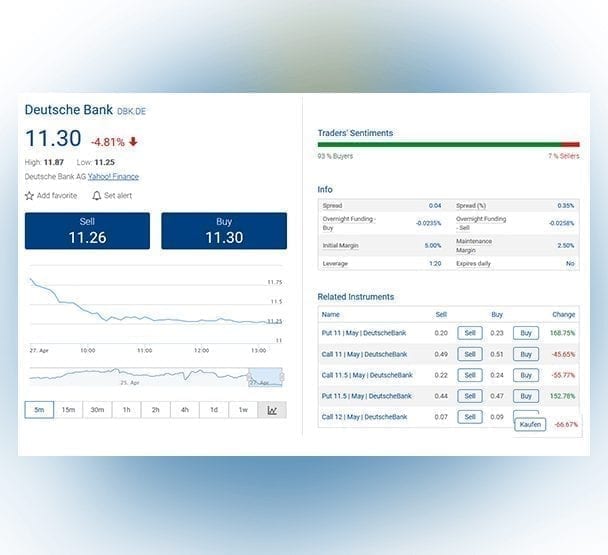 Free Demo account without time limit
Economic calendar indicates affected currencies.
Free trading education
Go to Broker
Risk warning: Capital can be lost. Terms and conditions apply.
9. Regulation
9) Regulations & Deposit Protection: Plus500 Is Regulated via Multiple Agencies
Plus500UK Ltd is authorized and regulated by the Financial Conduct Authority (#509909). Plus500CY Ltd authorized & regulated by CySEC (#250/14) Plus500SG Pte Ltd, licensed by the MAS (#CMS100648-1) and IE Singapore (#PLUS/CBL/2018). Plus500AU Pty Ltd (ACN 153301681), licensed by: ASIC in Australia, AFSL #417727, FMA in New Zealand, FSP #486026; Authorised Financial Services Provider in South Africa, FSP #47546. The investor has no rights to the underlying assets. Trading is conducted in the form of CFDs. The investor has no rights to the underlying assets. Trading is conducted in the form of CFDs. Further information is available on the Plus500 website.
FCA, CySEC, and many more
Regulatory Authority
There are other subsidiaries worth mentioning in this Plus500 review, each with their own license. Plus500UK Ltd. has authorization from the Financial Conduct Authority, while the Australian Securities and Investments Commission issued a license for Plus500AU Pty Ltd. The Monetary Authority of Singapore licensed Plus500SG Pte Ltd., which also has a Commodity Broker's License from Enterprise Singapore.
To answer the question of is Plus500 legit in terms of fund protection, this best forex brokertakes steps to protect all client money. Plus500 holds funds using a segregated basis following the client money rules of CySEC. The website itself uses an HTTPS address instead of HTTP for additional security.
Plus500 Ltd is listed on the Main Market of the London Stock Exchange.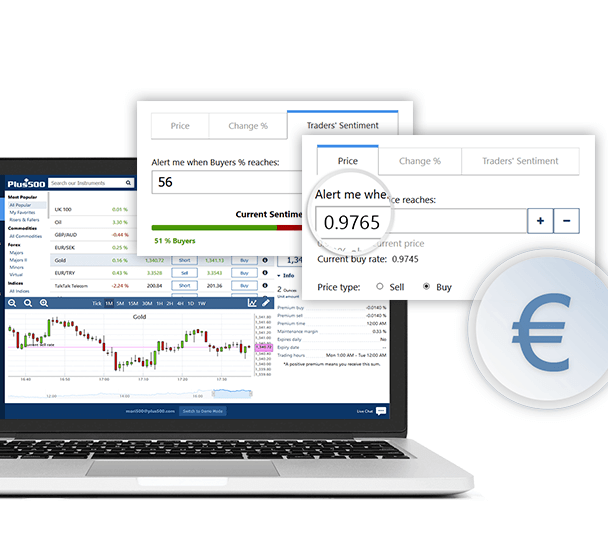 Licensed and regulated in different countries
Funds held on a segregated basis
Funds protection
Go to Broker
Risk warning: Capital can be lost. Terms and conditions apply.
10. Awards
10) Awards: Highly Rated with Some Past Concerns
The ratings of the Plus500 cryptocurrency trading review for the application are good from independent users. In both Google Play and the Apple App Store, this is among the highest-rated apps for CFDs, including cryptocurrencies. There have been some issues in the past, however. In April 2017, Plus500 reached a settlement for 550,000 Euro with FMSA, the Belgian regulator. This settlement occurred because Plus500 failed to file a prospectus with detailed information, including risks, before offering investment instruments within Belgium.
Earlier this year, the FCA, Britain's financial regulator, expressed concerns about CFDs in general due to the high amount of risk and complexity. It has warned Plus500, along with other companies offering CFDs, to make adjustments to their practices or face an investigation. The risk, however, is an inherent part of trading CFDs, whether for crypto or another asset. Additionally, it is worth mentioning that Plus500 has previously made adjustments in response to mentions of shortcomings. These were largely instigated by competitors. Between users and official agencies, nothing indicates Plus500 has broken any laws, so it is safe to use for those aware of CFD-related risks.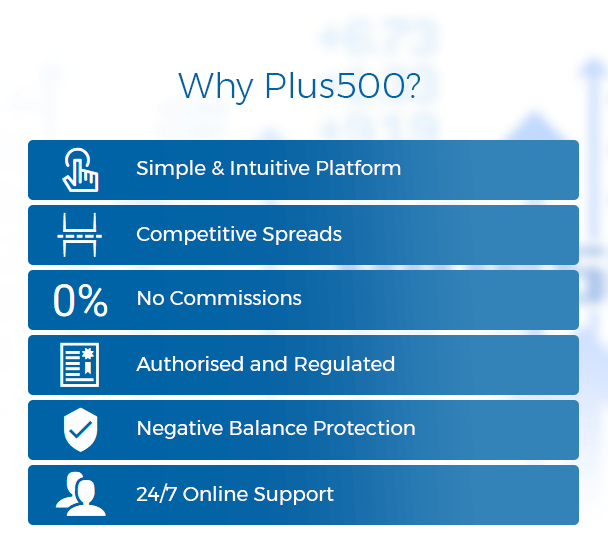 Recent settlement with FMSA, the Belgian financial regulator
Caution is necessary for any CFD trading, leading to negative media attention.
Plus500 is a top-rated mobile application.
Go to Broker
Risk warning: Capital can be lost. Terms and conditions apply.
Conclusion: How did Plus500 do?
Following our Plus500 review, it becomes clear that this particular platform has advantages and disadvantages. Via CFD trading, you can trade cryptocurrencies without having to purchase the actual currency or to own a crypto wallet. This means you do not need to spend as much in order to trade it. While there are a somewhat limited number of crypto trading pairs, any crypto broker comparison will show that Plus500 offers the most popular ones that traders will likely want. The mobile Demo account provides the advantage of letting you test the platform out before making a financial commitment to use it. Those newer to cryptocurrency CFD trading will appreciate the platform's usability, while advanced traders may want to consider a different broker with additional tools. In the end, it is up to you as a trader to decide whether Plus500 meets your needs based on the information available.
Invest in crypto via CFDs
Intuitive platform and multi-lingual support
Mobile application
Free Demo account
Licensed and regulated in several jurisdictions
No educational center
Only one type of Real Money account
Limited tools for advanced traders
Test result
Broker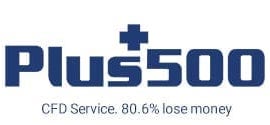 Go to Broker
Risk warning: Capital can be lost. Terms and conditions apply.