AJ Bell Youinvest is an online investment and stockbrokerage company founded in Manchester, UK in 1995. The company holds about £42 billion worth of assets under their management. The assets are owned by about 183,400 clients. They offer thousands of investment which include ETFs, funds, investment trusts and Shares. They also offer some incentives to frequent traders and other free benefits. They also have multiple apps on different devices.
AJ Bell Youinvest is authorized and regulated by the Financial Conduct Authority (FCA).
Highlights
Member of the London Stock Exchange
AJ Bell Youinvest offer over 2,500 assets
Variety of mobile apps for trading
Multiple awards to show for their efforts
3.
of 6 ETF Broker
AJ Bell Youinvest

Headquarters and regulation
UK (FCA)
Number of ETFs with discount
0
Services & additional benefits
Live
Hotline
E-mail
1. Trading Offer
1.) ETF Trading Offers: Trade over 2,500 Assets
What are the trading offers presented by AJ Bell YouInvest to its clients?
0
ETFs with discount
Number
ETFs: Exchange Traded Funds are a type of investment also called passive or tracker funds. ETFs just follow an index's performance. They are not actively managed, so, there is no risk of fund manager errors. They are also tax efficient and have low maintenance costs. About 1,500 ETFs are available for trading on the platforms provided.
Funds: Funds allow an investor to build a diversified portfolio in a cost-effective way. There are a vast range of funds available to choose from and about 72 are recommended by AJ Bell Youinvest. There are active and passive funds. Active funds are managed by expert fund managers while passive funds track the performance of an index.
Shares: There are hundreds of shares of companies listed for trading on the London Stock Exchange (LSE) and other exchanges across Europe and America.
Investment Trusts: There are over 500 investments trusts to choose from. These are a collective investment brought in by different investors' deposits.
Traders can also operate corporate custody accounts. ETF trading can be performed from a variety of trading plans, starting from £25 per month.
ETF Broker Comparison shows that AJ Bell Youinvest charges are relatively moderate.
ETFs, Shares, Funds and investment funds are available for trading on the AJ Bell Youinvest platforms.
Shares and ETFs from the LSE and other exchanges across the world are available.
2. Costs
2.) Exchanges and Trading Centres: Local exchange in the London Stock Exchange
AJ Bell Youinvest is a member of the London Stock Exchange (LSE). So, LSE serves as its local exchange and primary exchange. But the broker also connects to 25 international exchanges.
Some of the foreign exchanges that AJ Bell Youinvest connects to are:
The Australian Stock Exchange, Vienna stock exchange, Euronext Stock exchanges in Brussels, Paris and Amsterdam, Toronto Stock Exchange, OMX Copenhagen and Helsinki, Frankfurt Stock Exchange, Hong Kong Stock Exchange, Irish Stock Exchange, Italian Stock Exchange, Tokyo Stock Exchange, New Zealand Stock Exchange, Oslo Stock Exchange, Warsaw Stock Exchange, Lisbon Stock Exchange, Stock Exchange of Singapore, Johannesburg Stock Exchange Limited, Bolsa de Madrid, Stockholm Stock Exchange, Swiss Exchange, NASDAQ and NYSE.
25
International
Trading venues
Most deals are direct to market and some international markets cost additional fees. Hong Kong and Ireland Markets charge Stamp duty of 0.1% and 1% respectively. The Singapore exchange charges a clearing fee of 0.0325% of the contract value. The maximum amount chargeable is $600. The South African exchange charges 0.25% payable on purchases only.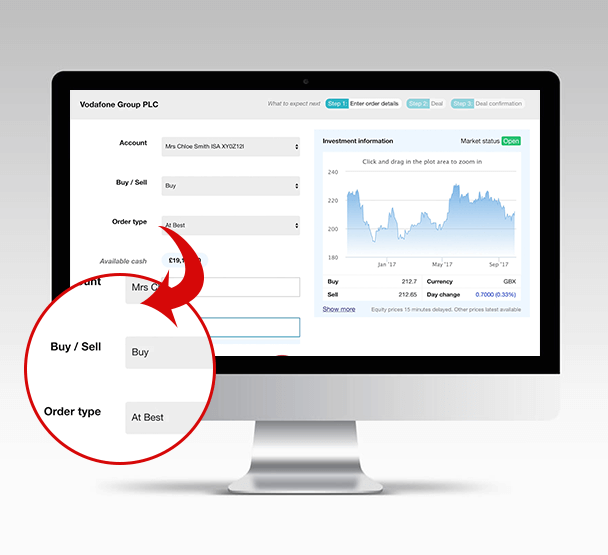 AJ Bell Youinvest's local exchange is the London stock Exchange.
Traders can trade on the local exchange or connect to 25 international exchanges.
Trading on international markets may involve additional costs.
3. Account
3.) Trading Conditions: £9.95 for each transaction
AJ Bell Youinvest's charges are relatively low when an ETF broker comparison of trading charges across the platforms of several ETF brokers is made. On Shares, bonds and ETFs, they charge a custody fee of 0.25% with a maximum of £7.50 per quarter.
Clients' accounts with value of over £2 million are free of custodial fees. If the value is between £1million and £2 million, the charge is 0.05%. If it is £250,000 – £1 million, custodial charge is 0.10% and if the value is £0 – £250,000, then the custodial fee is 0.25%.
Buying and Selling ETFs cost £9.95 per deal. This is also the same cost for buying gilts, bonds and investment trusts. However, if the trader had at least 10 deals the previous month, the charge is reduced to £4.95 per deal for the current month.
Trading Funds cost £1.50 for every deal. Regular online investments cost £1.50 per deal. Dividend reinvestment is charged at 1%, minimum of £1.50 and a maximum of £9.95
Dealing with the telephone trading desk costs £29.95 per deal. Deals requiring paper applications are charged £100 per deal. Transfer of Assets cost £25 per holding.
Savings plan starts at £25 per month.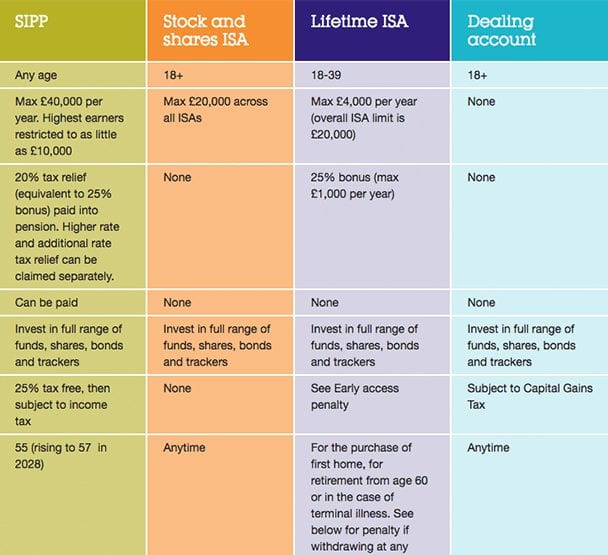 Custodial fee is 0.25% capped at £7.50 every 3 months.
ETFs are bought or sold at a cost of £9.95 for every transaction.
Trading at least 10 times in a month reduces the cost to £4.95 per deal for the next month.
4. Platform
4.) ETF Trading Platform & Mobile Trading – A Web-based Platform for You
AJ Bell Youinvest ETF Trading – Review 2018 shows that these apps are available:
Mobile App: This app is available on android and iPhone which is downloadable for free from their respective stores. It gives full access to clients account. You can trade shares, funds, ETFs, bond and more as well as use trading tools like stop orders.
Apple Devices: There are apps for Apple Watch, Apple Mac and Apple TV.  You can view your account balances from the Apple Watch and Apple Mac. From the Apple TV, you can watch AJ Bell's investment videos by searching the TV app store.
Google Assistant: Google assistant is a virtual personal assistant developed by Google. It is available on Google homepage, supported Android phones and other devices. The assistant is capable of giving real-time info such as weather or traffic, playing music, etc through voice interaction. It is capable of giving you summary information about your AJ Bell Youinvest accounts when linked.
Amazon Alexa: This is an intelligent personal assistant developed by Amazon and it functions like the Google assistant.
In terms of apps development AJ Bell Youivest is among the best ETF broker platforms. Mobiel apps that can be used for trading are a rarity in the ETF brokerage space.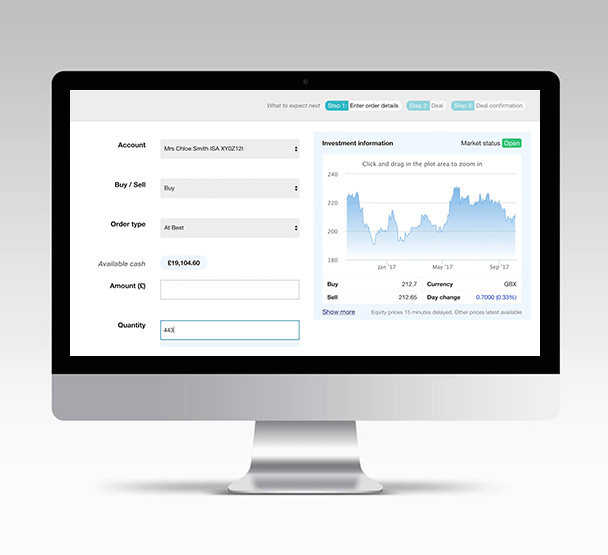 Mobile Trading is available.
AJ Bell Youinvest Trading Platform Review shows that Apple TV, watch and MAC are supported.
Google and Amazon Assistant provide trade summaries.
5. Usability
5.) Usability of the Website: Colourful, Visually Appealing Interface
The homepage of AJ Bell Youivest gives an aesthetic first impression. The overall homepage is very colourful and full of beautiful high quality pictures. The slider banner at the top of the page automatically slides through 3 beautiful banners with matching colours and beautiful pictures.
Generally, the webpage background is white with black texts but the headings and buttons have different colours. The footer area has a black background with white texts. Overall design is good and looks nice.
The navigation menu utilized is impressive. With a mouse hover, previews of the pages are displayed. The visitor can then choose the page he wants before clicking. The footer menu is well arranged using a 3-column menu. AJ Bell Youivest Review indicates that no visitor has problems with movement around the website. Important information links like risk warnings, regulatory info, FAQs, Charges & Fees etc are arranged on this footer menu.
Testing the Website on a mobile phone produced good results. All the columns rearranged to a single column to display perfectly, enhancing legibility. However, the beautiful pictures that accompanied the 3 slider banner were gone leaving only the written messages.
AJ Bell Youivest has a beautiful and colourful website.
The menu bar is good and enables fast navigation
The site is optimized for mobile viewing.
6. Support
6.) Customer Support: Responsive Customer Service
The contact channels on AJ Bell YouInvest are many and varied.
Email: For customer services, send an email to [email protected] For dealing services, email: [email protected] For transfer enquiries, email: [email protected]
Web Chat: This is available from 8am – 5pm (Mon – Fri)
Secure Message via Online Forms: This is for registered clients and it is accessed by logging into the website or trading platform. The messages are logged.
Phone: The customer service phone is: +44 (0) 345 5432 600 and it is available from 8am to 5:00pm (Mon – Friday). For dealing services call +44 (0) 345 3733 479, available from 8am to 7pm (Mon – Friday)
Paper Mail: Post to:    AJ Bell Youinvest
Social Media:
Twitter: follow "@AJBellYouinvest"
Google+: Follow "AJ Bell Youinvest"
YouTube: Subscribe to "AJ Bell Youivest"
LinkedIn: follow "AJ Bell Youivest"
Facebook: Like the page "AJ Bell Youivest"
Online Form: This is for unregistered website visitors who wish to ask a question. The form is filled on the website and the support is given by email.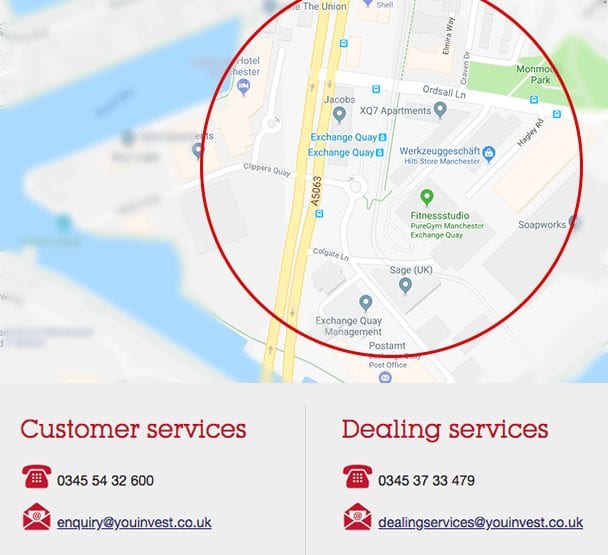 Choose the support channel that best suits you.
Phone calls and web chats are the fastest support channels.
Multiple Social Media channels are available and can be used for support.
7. Payment
7.) Methods of Payment: Choose from AJ Bell YouInvest Broker Payment Options
To deposit or withdraw funds on AJ Bell YouInvest, you can use the following channels:
Credit/Debit Cards: AJ Bell Youivest states that the fastest way of funding your account is through Credit/Debit cards because the transactions are instant and reflect in your account immediately. The transaction limits are not defined, but there are no charges. This method can only be used for deposits.
Bank Transfers: This method can be used for both deposits and withdrawals. There are no charges for deposits and withdrawals. Generally, it takes 3 working days to complete. There are no limits to bank transactions but a minimum of £25 deposit is required. The investor's bank will also collect transaction fees.
Cheque Deposit: Cheque deposits are accepted as a means of funding an AJ Bell Youivest account. The processing time for a cheque is 5 business days. The minimum amount is £25 while there is no maximum amount. AJ Bell Youivest charges no fees for cheque deposits.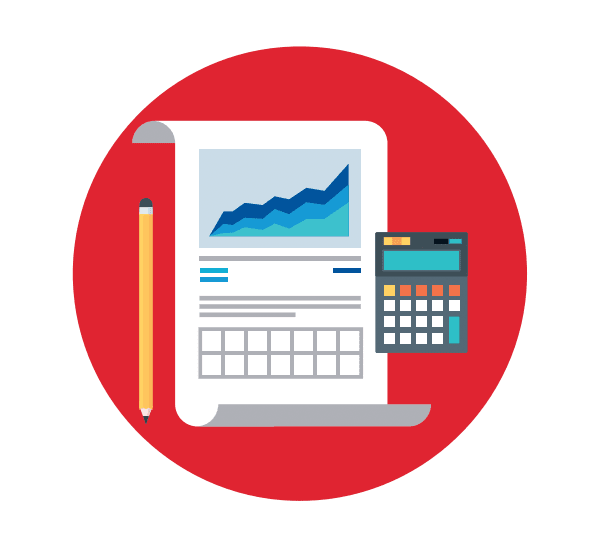 Credit or Debit Cards transactions are instant and can be used to fund all AJ Bell Youivest accounts.
Electronic Bank Transfer can be used for withdrawals as well as deposits.
Cheques issued to AJ Bell Youivest are acceptable for account deposits but clears in 5 business days.
8. Offers
8.) Additional Offers: Some Great Financial Incentives
AJ Bell Youivest does not provide a demo account for practice purposes. Rather the mobile apps are free to download and use.
If an investor makes up to 10 or more ETF or Shares deals in a particular month, then, in the following month, his charges will reduce to £4.95 per deal.
If a client refers a friend and the referee opens an account and deposits up to £10,000. AJ Bell Youivest will reward the referrer with £100 bonus.
Any investor that maintains an account balance of at least £4,000 will be eligible to access "Shares Magazine" which is downloadable. 'Shares Magazine' is one of UK's online magazines that provide detailed research in stocks, ETFs, shares, investment funds and several financial topics. It guides investors and gives advice on financial issues, what to buy and how to grow your wealth.
When an investor transfers his account to AJ Bell Youivest, the investor gets up to £500 in order to cover exit fees. To be eligible, the assets transferred must be up to £20,000 or more.
There are no detailed trainings or educational resources.  However, there are a few articles and videos introducing and defining few concepts and services.
No demo account is provided.
There is a bonus for frequent traders.
No comprehensive training is provided, but there is a limited number of reading resources.
9. Regulation
9.) Licensing & Deposit Protection: Your Funds are Safe with AJ Bell Youivest
AJ Bell Securities Ltd is the owner and operator of AJ Bell Youivest. It is a member of the London Stock Exchange. The company is authorized and regulated by the Financial Conduct Authority (FCA) no. 155593. So, they comply with the standards and regulations stipulated by the FCA.
The website is encrypted with industry standard security measures which make sure that a client's user data like passwords, credit card details etc are encoded during transmission. This is done so that hackers will not steal the data during internet transmission from browser to server.
50,000 GBP
Dep. Protection
AJ Bell Youivest has also complied with the FCA regulation which demands that clients fund be segregated from the broker's funds. This is done in case of broker bankruptcy, which is very unlikely. Even if that happens, the clients are covered by a Financial Service Compensation Scheme (FSCS) which will compensate the investor to a reasonable degree (up to £85,000).
So, is AJ Bell Youivest a good broker? The answer is in the affirmative because of the relevant regulations and compliances ensured by this broker.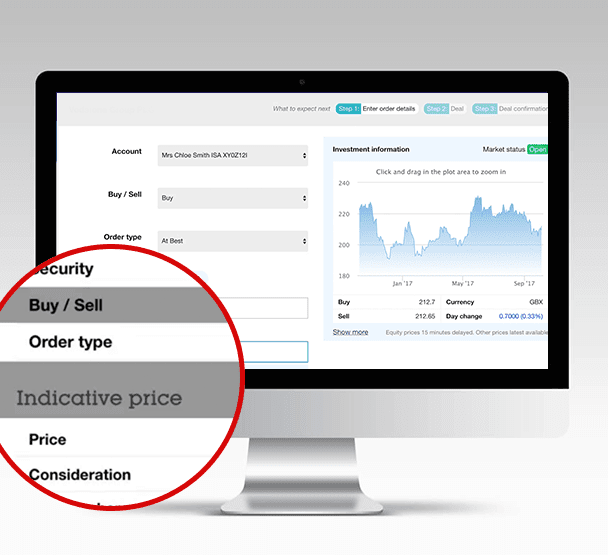 AJ Bell Youivest is fully regulated by the FCA in the UK.
Their website and platforms are secured against hacker's intrusion.
Traders' funds are segregated from Broker's funds.
10. Awards
10.) Awards: Trade with an Award-Winning Company
AJ Bell Youivest was previously known as 'Sippdeal'. They launched their "Self Invested Personal Pension" (SIPP) online in 2001. And over the years, they have won several awards in that regard. However, our focus will be on awards relating to ETFs, Stocks and general performance.
AJ Bell Youivest won the award for the "Best Direct Platform 2018". This award was given by "Platforum"; a renowned UK investment research firm full of professional and seasoned analysts.
AJ Bell Youivest won The Sunday Times "Best 100 Companies to work for in 2018".  The Sunday Times is the largest selling British National Newspaper founded 197 years ago.
AJ Bell Youivest received the "ADVFN international Financial Award" for 2018. ADVFN is a financial market website founded in the UK but has expanded to 10 countries. They provide online data services like news, analysis, charts, futures etc to investors. They have 2millon registered users and their bulletin boards receive about 11,000 posts every day.
'Investors Chronicle' is a weekly magazine published in the UK by the 'Financial Times'. It was established in 1860. In 2015, they gave AJ Bell Youivest the award "Best Share Dealing App".
AJ Bell Youivest has won many awards for outstanding services.
These awards are given by experts, analysts, market watchers and financial professionals.
The awards are in different areas of operations.
Conclusion: A Great Broker for Beginner ETF Traders
AJ Bell Youivest is an investment company that has a large clientele of 183,400 and manages £42 billion worth of assets. It offers thousands of ETFs, stocks, etc in 25 different exchanges across the world. Frequent traders are encouraged with trading fee discount.
They offer secure trading on mobile and across different devices. This stands them out from the competition as the world today is going mobile. A broker comparison shows that most brokers do not have modern apps like Google and Amazon Alexa assistants.
AJ Bell Youivest Review attests to the fact that several industry awards have been won by this broker. This shows that the investment community is recognizing their hard work.
They are fully authorized and regulated by the FCA, so, clients' funds are safe as they comply with the stringent rules imposed by the regulating authority.
So, generally, AJ Bell Youivest is a reliable and efficient broker.
No custodian fees are charged at the moment.
Many services which are charged for on other platforms are provided for free by AJ Bell YouInvest.
FCA regulation ensures clients are under FSCS cover.
Trading costs are low.
No minumum deposit;start with what you have.
Lack of a demo account for practice is a major drawback.
Payment channels are restricted.
Relatively fewer number of ETFs than other brokers.
Paper and voice trading attract hefty fees.
Test result
Broker