Started in 2017, Tilney BestInvest is an online investment and brokerage company located in the United Kingdom The company offers trading in ETFs, shares and various types of investment funds and trusts. The Tilney BestInvest ETF brokerage is part of the Tilney Group and presently boasts of more than 100,000 clients, services from 300 offices. As a Uk-based company, Tilney BestInvest is authorized and licensed by the Financial Conduct Authority (FCA). The company is based in London, UK. To aid its clients, the company features an online investment screener, which can be used to search the top rated ETF assets.
Highlights
Ready-made portfolios, or choose ETFs
Four types of investment accounts
cost reduced, especially SIPP accounts
Brokerage has won multiple awards
4.
of 6 ETF Broker
Bestinvest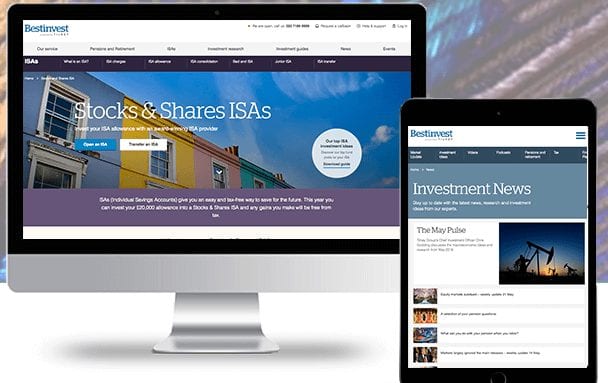 Go to IG
Risk warning: Capital can be lost. Terms and conditions apply.
Headquarters and regulation
UK (FCA)
Number of ETFs with discount
216
Services & additional benefits
Live
Hotline
E-mail
1. Trading Offer
1.) ETF Trading Offers: Trade 118 Carefully Selected ETFs
BestInvest presents a number of trading offers for its clients. The assets include ETFs and CFDs. Here are what the trading offers on BestInvest look like:
ETFs: Exchange Traded Funds represent the primary set of funds that are traded on BestInvest. The ETFs can be traded using ISA accounts and SIPP accounts. There are 216 ETFs listed on BestInvest. All 216 ETFs are traded on a discount basis. As mentioned earlier, ETFs can be traded with several savings plans. Savings plans start from 0 GBP per month. Yes, Tilney BestInvest does not stipulate a minimum balance for any of its investment accounts. BestInvest also offers the opportunity to operate corporate custody accounts, and allows for transfer of accounts both within the BestInvest system and also from external sources to BestInvest.
Funds: BestInvest offers several other types of funds. These include Investment Funds, and Rated Funds. These funds are a bit different from the ETFs that are offered on BestInvest.
Shares: Hundreds of shares pooled from some of the major stock exchanges are also offered on BestInvest. Due to the fact that the company is a UK-based company, there is a large pool of shares from the FTSE100.
216
ETFs with discount
Number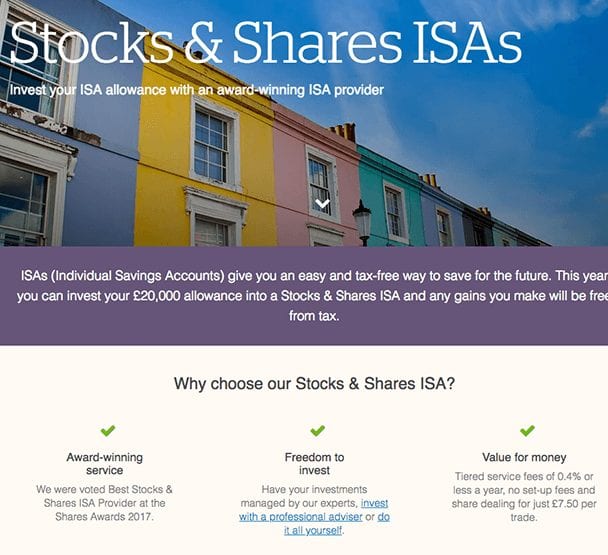 ETF Broker Comparison shows that BestInvest offers very few ETFs compared with its competitors.
Tilney BestInvest features the trading of ETFs, Shares, Investment Trusts and Investment Funds.
Tilney BestInvest offers some of the lowest rates in the industry.
Go to IG
Risk warning: Capital can be lost. Terms and conditions apply.
2. Costs
2.) BestInvest Exchanges and Trading Centres: International exchanges
BestInvest features ETF assets from the FTSE100 as well as from several international exchanges. Some of the foreign exchanges that BestInvest connects to are: Euronext Stock exchanges in Brussels, Paris and Amsterdam, Frankfurt Stock Exchange, Hong Kong Stock Exchange, Tokyo Stock Exchange, NASDAQ and NYSE.
Majority of the assets that are traded as ETFs on BestInvest emanate from the local exchange on the FTSE and the US markets. The assets from Asia are mostly from the FTSE Japan Index. All ETFs are traded with a 0% initial charge, irrespective of the exchange where the asset emanates from.
5+
International
Trading venues
The ETFs traded on the BestInvest exchanges offer baskets that feature bonds, small and mid-cap securities in Europe, US and Asia. Only a few ETFs provide exposure to the spot metals market (gold, silver and other precious metals).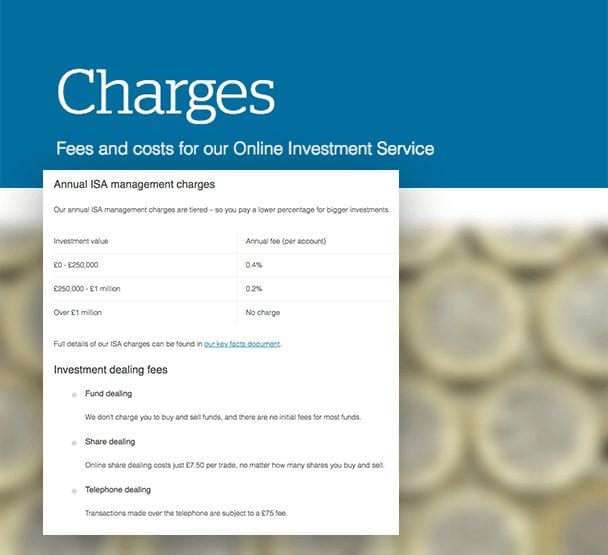 BestInvest presents ETFs from both local and foreign exchanges, with the FTSE100 serving as the main local exchange for ETF assets.
ETF trading on the local and foreign exchanges is provided at 0 cost as initial charge, essentially making the 216 listed ETF assets as discounted ETFs.
It should be noted that the discounted ETF trading only applies to trades done using the web-based platforms and the mobile app, and not to voice trading (which comes at a cost).
Go to IG
Risk warning: Capital can be lost. Terms and conditions apply.
3. Account
3.) Trading Conditions: Low Cost Trading on Tilney BestInvest
An ETF broker comparison of trading charges shows that Tilney BestInvest's charges are among the lowest in the industry. So what are the trading fees, fees for additional services and custody account fees?
Fund dealing on Tilney BestInvest is absolutely free. However, this is for trades conducted on the online platforms. Voice trading attracts a £75 fee, and online share dealing attracts a flat fee of £7.50 per trade, irrespective of how many shares are purchased.
Annual Maintenance charges on accounts constitute the additional fees charged on Tilney BestInvest. For both ISA and SIPP accounts, annual charges are capped at 0.4% for investment accounts with a value of £0 – £250,000. Charges for accounts that start from £250,000 to £1,000,000 drop to 0.2%, while accounts that are above £1,000,000 attract no annual maintenance charge.
Junior ISA accounts attract an account maintenance fee of 0.4%. The allowance for Junior ISA accounts is pegged at £4,260.
Savings plan starts at £0, signifying that traders are encouraged to commence ETF trading using any of the savings plans with any amount that they can afford.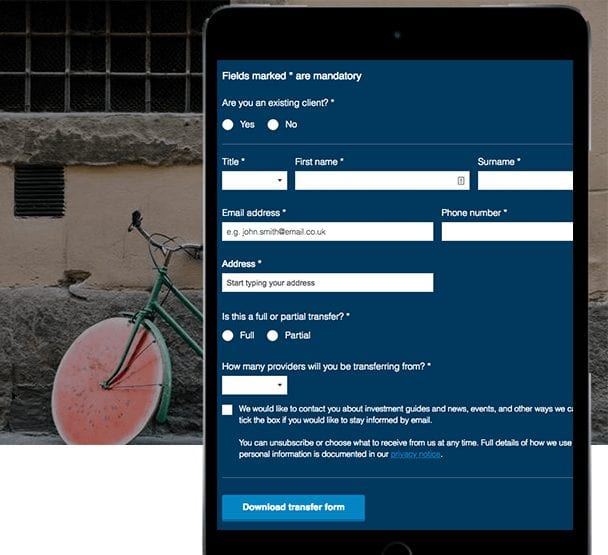 Maintenance fees for accounts on Tilney BestInvest are capped at 0.4%, but can drop down all the way to zero, depending on the worth of the account.
ETFs can be bought or sold for free on Tilney BestInvest. However, voice trading is pegged at £75 for every transaction.
Junior ISA allowance for 2018 is pegged at £4,260.
Go to IG
Risk warning: Capital can be lost. Terms and conditions apply.
4. Platform
4.) ETF Trading Platform & Mobile Trading: Trade ETFs on the Web
A BestInvest review shows that the only way to trade ETFs on Tilney BestInvest is via the use of its online trading platform. There is also the chance to perform voice trading by putting a call across to the dealing desk of the company.
Mobile App:  The mobile app by Tilney BestInvest can be downloaded from the App store. The mobile app is known as My Tilney. Apart from providing full access to the client's account, the My Tilney app can be used to manage the Tilney BestInvest investment portfolio, track recent transactions on the account, check current portfolio figures, access some important documents used for investment analysis (such as earnings reports, valuation statements, etc), as well as send and receive information and documents securely when communicating with the relationship manager. The app can be downloaded for free and ranks among the best ETF broker mobile platforms. Mobile apps that can be used for trading are a rarity in the ETF brokerage space.
The web-based platform features an investment screener which allows the trader to use various filters in selecting ETF assets.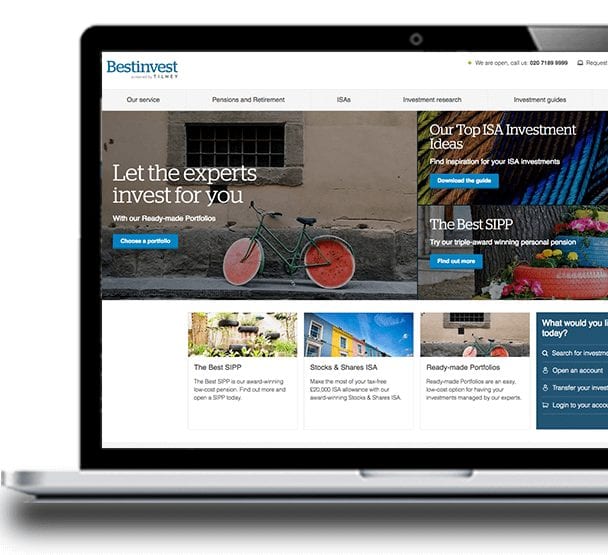 Portfolio management can be done on the mobile app.
A BestInvest review shows that the My Tilney mobile app is one of the best in the ETF brokerage market.
The ETF web-based trade activities can be done using the BestInvest Investment Selector.
Go to IG
Risk warning: Capital can be lost. Terms and conditions apply.
5. Usability
5.) Usability of the Website: Colourful, Visually Appealing Interface
The BestInvest website features a lot of information and graphics, which is presented in an aesthetic manner, without undue clutter. There are links dispersed throughout the webpages to enable users navigate around the entire website without difficulty.
The webpage is presented with a white background which features content in black print, thus providing a good contrast that enables legibility and clarity of written content and images.
The site features a navigation menu above and below the page. The navigation menu needs to be improved upon, as it is difficult to reach essential areas of the site such as the members' portal, the trading platform and the investment screening tools.  Other important site information such as the risk disclaimer, regulatory information, FAQs, Charges & Fees etc, can be located on the footer menu.
The website and trading platform is well optimized for mobile display, with all menu functions and buttons well arranged. The My Tilney mobile application also features well displayed graphics and content. Given the complex nature of what the app has to perform (secure messaging, sending and receiving documents and portfolio management), the design of the app is just perfect and that explains the high rating that the app has garnered in reviews.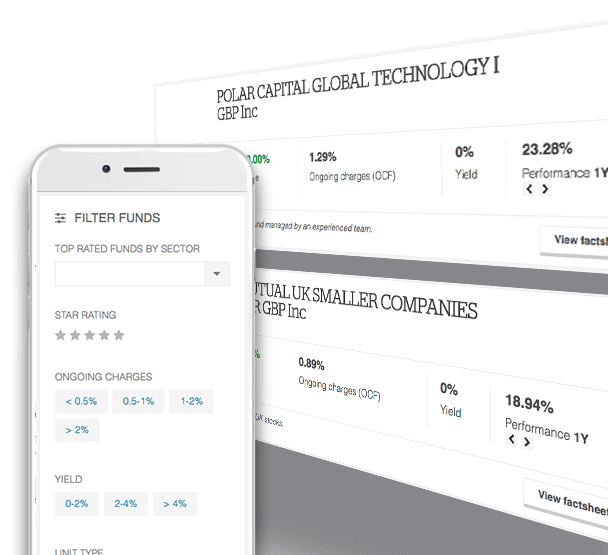 The website and mobile app of BestInvest is generally well designed.
The navigation menu needs improvement to enable easier navigation to important areas of the site.
The site and web-based portal is well optimized for mobile viewing.
Go to IG
Risk warning: Capital can be lost. Terms and conditions apply.
6. Support
6.) Customer Support: Few But Responsive Customer Support Channels
The contact channels on BestInvest are few, but are effective means of keeping in touch with the company. So what are these support channels?
Phone: You can reach the BestInvest support desk on +44(0)20 7189 9999. Alternatively, +44(0)20 7189 2400 can be used to reach this desk.
Email: The support email is [email protected]
Live Chat: This is available for 12 hours a day, Monday – Friday).
Online contact: An online contact form can be used to send an email message to the BestInvest team.
Callback Request: This can be made by filling a callback request form. A member of the support desk of BestInvest will return a call at the time you have stipulated. There are no facilities for sending snail mail or fax.
Social Media:
Twitter: follow "@BestInvest"
Google+: "https://plus.google.com/BestInvestcouk"
Facebook: Like the page "BestinvestOnline"
The best contact channels are via phone, live chat and the Callback request form. These channels guarantee the fastest responses and the staff are courteous. This is reflected in several positive reviews posted online about the quality of the customer support.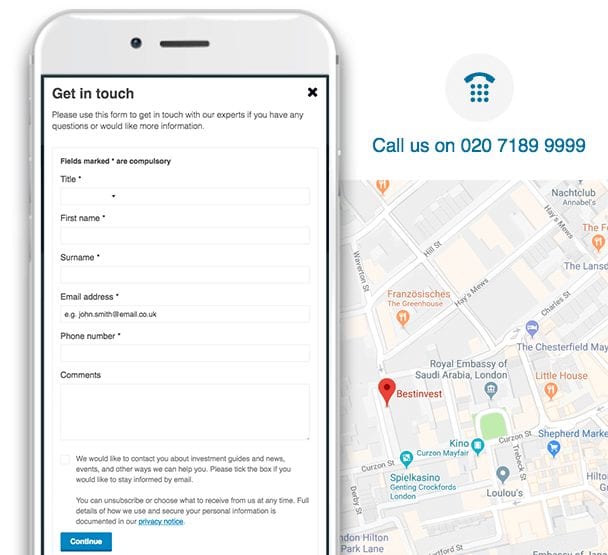 BestInvest features few but effective customer support channels for traders and prospects.
Phone calls, the Callback feature and live chat facility are the fastest support channels.
It is also possible to use the social media channels for direct contact.
Go to IG
Risk warning: Capital can be lost. Terms and conditions apply.
7. Payment
7.) Methods of Payment: Choose from BestInvest Broker Payment Options
To deposit or withdraw funds on BestInvest, you can use the following channels:
Local Cash Deposits can be made using the bank account details of BestInvest. It is only available to residents of the UK. These normally process within 1 business day.
CHAPS (Clearing House Automated Payment System) is a UK payment system that allows same day fund transfers in Pounds Sterling, and can be used by BestInvest clients in the UK. Funds transfers are done in real time and attract a service charge of 35 GBP. The request must be made by phone before 3pm of the transaction date.
International Bank Transfers can also be made by foreign investors. This method is used for both deposits and withdrawals. There are no charges for deposits and withdrawals, but the client will incur bank charges.
Debit and credit card deposit transactions are handled via WorldPay and provide instant processing for transactions. The minimum deposit amount for all methods of transaction is £50-£100 (depending on method so that transaction fees can be applied).
Withdrawals can be initiated from the Online Investment Service portal within the BestInvest platform. The investor can select from the available withdrawal options (card, bank wire, local bank transfer or cash).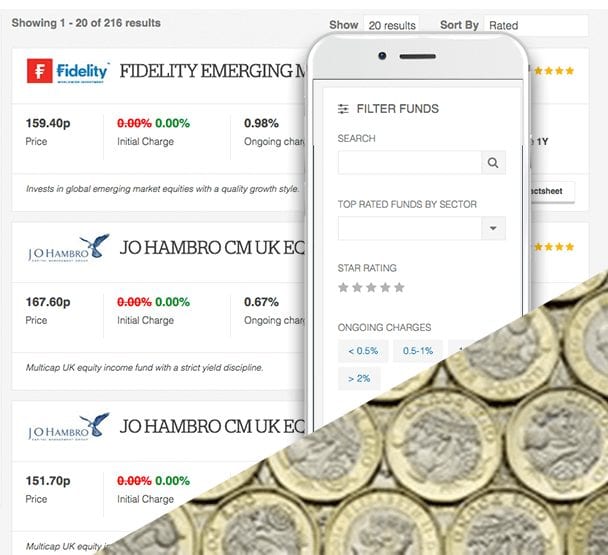 It is possible to make cash deposits to the BestInvest bank accounts.
Local and International Bank Transfers can also be made.
Withdrawals require login to the section of the BestInvest site where these transactions can be initiated and confirmed.
Go to IG
Risk warning: Capital can be lost. Terms and conditions apply.
8. Offers
8) Additional Offers: Some Great Financial Incentives
What are the great offers that traders on Tilney BestInvest can get access to?
The BestInvest Investment Selector is a tool which allows the trader to research and trade ETFs and other fund assets. You can choose the multi-asset portfolio (a selection of ETFs to trade by BestInvest) or you can choose funds yourself.
The BestInvest Multi-Asset Portfolio management features the robo-advice tool, which presents four aggression levels of ETF portfolio management for Tilney BestInvest traders. These are Aggressive Growth, Growth, Defensive and Income risk levels, which are listed in descending order of aggression. These trade portfolios can be traded on all the account types on BestInvest with a minimum investment of £500.
Detailed training or educational resources are lacking on BestInvest. However, there is a lot of information on Investment Research, and there is a comprehensive Investment Guide, produced by the in-house team.
When it comes to market news provision, Tilney BestInvest is not lagging behind other brokers when an ETF comparison is done. The brokerage is right up there with up-to-the-minute market news which can be used to make critical investment decisions.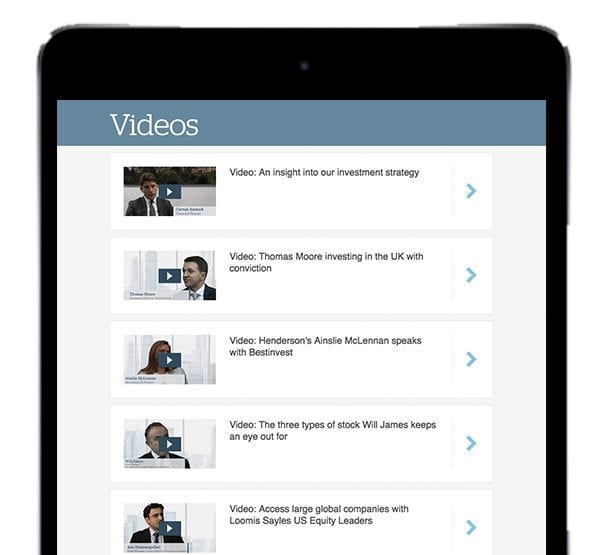 No demo account is provided for traders.
ETF traders on Tilney BestInvest can be sure of receiving the latest market news affecting their investments.
An investment guide can be used in lieu of comprehensive training.
Go to IG
Risk warning: Capital can be lost. Terms and conditions apply.
9. Regulation
9.) Licensing & Deposit Protection: Your Funds are Safe with AJ Bell Youivest
Tilney BestInvest is a member of the Tilney Group, a conglomerate that is made up of 11 companies. The ETF offering of the company is provided through Tilney BestInvest, which is a subsidiary that is authorized and regulated by the Financial Conduct Authority (FCA). Bestinvest (Consultants) Ltd is registered with company no. 01550116, and is licensed with FRN: 125308.
Standard security and data encryption measures are deployed by BestInvest to ensure that user data and trade information is protected. However, the company issues a warning to all users of its website that the measures that are deployed are not 100% effective.
50,000 GBP
Dep. Protection
As an FCA regulated company, all clients of BestInvest are covered by the Financial Service Compensation Scheme (FSCS) which will provide compensation of up £85,000 to investors in the unlikely event of insolvency of the company.
So, is Tilney BestInvest a good broker? The answer is yes, as various forms of user protection are in place and the company is duly licensed by the FCA to carry out ETF brokerage business.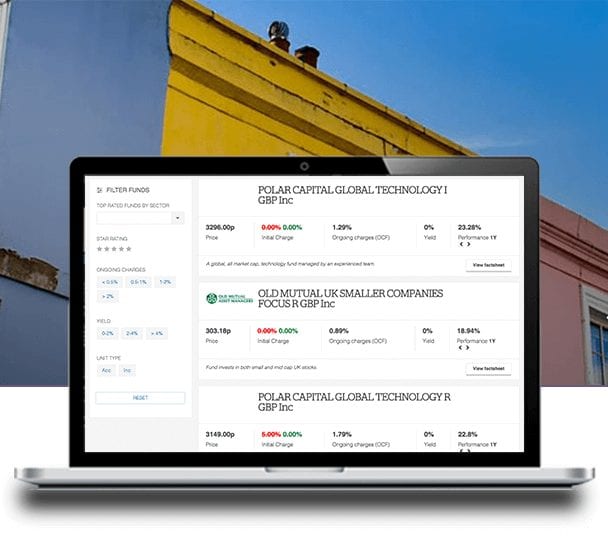 Tilney BestInvest is a fully regulated and licensed company within the UK, authorized by the FCA with FRN 125308. Registration details are provided on the FCA website.
Their website and platforms offer relatively high protection against hack attacks.
Traders' fund segregation is practiced on BestInvest.
Go to IG
Risk warning: Capital can be lost. Terms and conditions apply.
10. Awards
10.) Awards: Trade with an Award-Winning Company
Has Tilney BestInvest won any awards? We are about to find out.
BestInvest has won several awards in its short existence as an ETF provider. Some of the awards won by the brand include three awards at the 2017 Investors Chronicle and Financial Times Investment and Wealth Management Awards. These awards are for the Best Online/Execution-only Stockbroker, Best Low-cost SIPP Provider (the third award win for BestInvest's SIPP after similar awards by COLWMA and YourMoney in 2017) and Best Investment Platform. The same awarding organization awarded BestInvest the Best Stockbroker of the Year award for 2017.
2018 has also seen the addition of new awards. Voted by investors under the City of London Weath Management Awards (COLWMA), BestInvest's Investment Advisory Service was voted the Best Conventional Advisory Service for 2018. This is the 3rd time BestInvest has won this award. This award is particularly remarkable because it is an award that was given out based on what the end-users of the investment products have declared.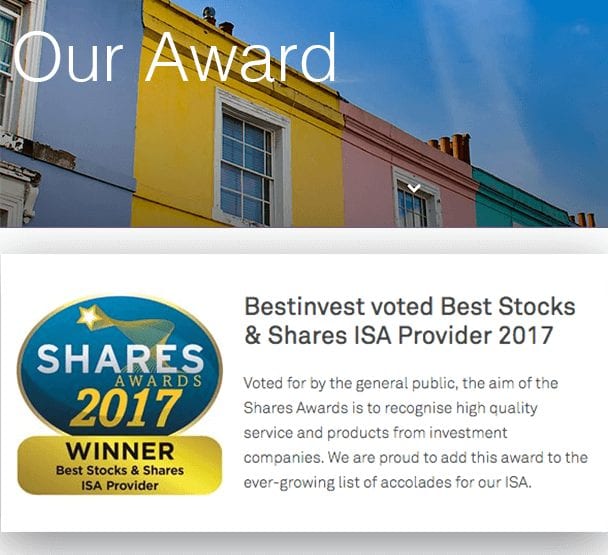 BestInvest has won many awards for outstanding services to its clients, especially for its pension investing account, the SIPP.
Several awards won by BestInvest date back to 2011, with some awards being won back to back.
The awards are an important barometer of how the investing public views the ETF offering of BestInvest.
Go to IG
Risk warning: Capital can be lost. Terms and conditions apply.
Conclusion: A Great Broker for Beginner ETF Traders
Tilney BestInvest is without doubt, one of the best ETF brokers to emerge from the UK. It offers hundreds of ETFs, shares and investment funds, which can be traded online at zero cost. Maintenance fees are also very low, and ETF investing is encouraged using 4 different account types, and two investment models.
A Bestinvest review attests to the fact that industry awards mentioned above are not a fluke. The awards do not end there. In an award that was decided as a result of a public vote, BestInvest won the Best Stocks & Shares ISA Provider 2017, as given out by the Shares Awards. 2017 also saw an award for the Best Fund Platform by COLWMA. BestInvest has also won awards dating all the way back to 2011 in different service categories.
BestInvest is fully authorized and regulated by the FCA, which ensures total segregation and security of the funds of its traders.
BestInvest has made ETF investing easy. There are no complicated fee schedules and trading is either free or low cost (if voice trading is used). BestInvest also provides up-to-date market news. Due to the fact that the ETF market is not as fast-paced as the forex market, traders have enough time to perform their analyses of news events and use the results of these analyses to make trading decisions.
Trade with BestInvest and enjoy low cost ETF trading under protected conditions.
ETF trading does not attract any charges.
Custodian fees for account maintenance is capped at 0.4% annually.
All ETFs traded on BestInvest are basically discounted.
Automated ETF portfolio management using the BestInvest "Robo-Advice" platform is available.
No minimum deposit requirement; start with whatever capital you have.
No demo account for traders to practice with.
Limited training available.
Relatively fewer number of ETFs than other brokers.
Payment channels do not favour ETF investment from international traders.
Test result
Broker

Go to IG
Risk warning: Capital can be lost. Terms and conditions apply.