Degiro is a wholesale ETF brokerage that was founded in 2008 but began broker operations in 2013. It started up from Netherlands but has expanded to 18 European countries. They claim to have the lowest charges when compared to other brokers. Degiro boasts of 250,000 clients from all over the world and have the capability to grant clients access to 60 exchanges in 30 different countries.
Degiro is supervised by the Netherlands Authority for the Financial Markets (AFM) and the Dutch Central Bank (DNB). They are also authorized and regulated by the Financial Conduct Authority (FCA) in the UK.
Highlights
Topmost European ETF broker
Double regulation from AFM & FCA
Portfolio transfers within, into and out
2 million products, 6,000 ETFs & more
Go to Broker
Risk warning: Capital can be lost. Terms and conditions apply.
Headquarters and regulation
Netherlands (AFM)
Number of ETFs with discount
740
Trading from
1,75 GBP + 0,004%
Services & additional benefits
Live
Hotline
E-mail
1. Trading Offer
1.) ETF Trading Offers: Trade Up to 6000 ETFs
What are the assets on offer on Degiro in addition to the ETF asset listing?
ETFs: ETFs are assets that are made up of a basket of carefully selected stocks, indices, commodities and other assets. ETFs are traded like shares and are listed as investments. ETFs are available for trading on the Degiro platforms through many exchanges. 200 commission-free ETFs are available on Degiro. There are a total of about 6,000 ETFs from 20 markets to choose from.
740
ETFs with discount
Number
It is possible to open a corporate custody account. Custody accounts come with a fee of 24 Euros. Savings plans based on ETFs are also offered.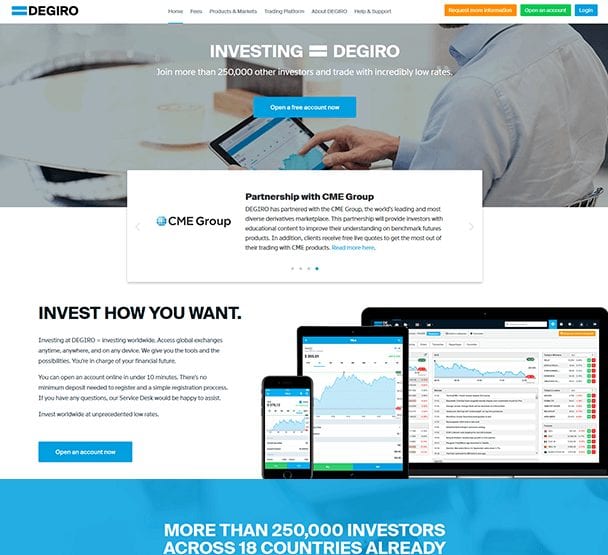 An ETF broker comparison shows that Degiro offers a large number of ETFs with a highly diversified market spread, when compared to its major competitors.
FX, options and commodities are available for trading on the platform.
200 discounted ETFs are featured on Degiro.
Go to Broker
Risk warning: Capital can be lost. Terms and conditions apply.
2. Costs
2.) Degiro Exchanges & Trading Centres
ETFs are traded on exchanges just the way stocks are. A Degiro trading platform review indicates that ETF assets traded on Degiro are pooled from 60 different exchanges from 30 countries. Some exchanges on which Degiro's ETFs are traded include EuroNext (Amsterdam, Paris and Brussels), Bolsa de Madrid, OMX Copenhagen, OMX Helsinki, Borse Frankfurt, the stock exchanges in London, Budapest, Ireland, Oslo, Warsaw, Zurich and Vienna. Other exchanges are located in North America (Toronto Stock Exchange, Nasdaq, NYSE, AMEX, NYSE Arca), Asia (stock exchanges in Hong Kong, Tokyo, Singapore and Australia).
20
International
Trading venues
It is noteworthy to mention that ETFs from US exchanges are no longer featured on the Degiro platforms. New laws in Europe mandate all issuers of investment funds such as ETFs to provide informative documents to their potential investors so as to educate them on investment risks. Degiro made the decision not to continue to list US ETFs and derivatives from 2018.
Trades on the most of the exchanges are direct to market, except for the Borse Frankfurt, Bolsa de Madrid and a few other exchanges which are traded on an SOR basis.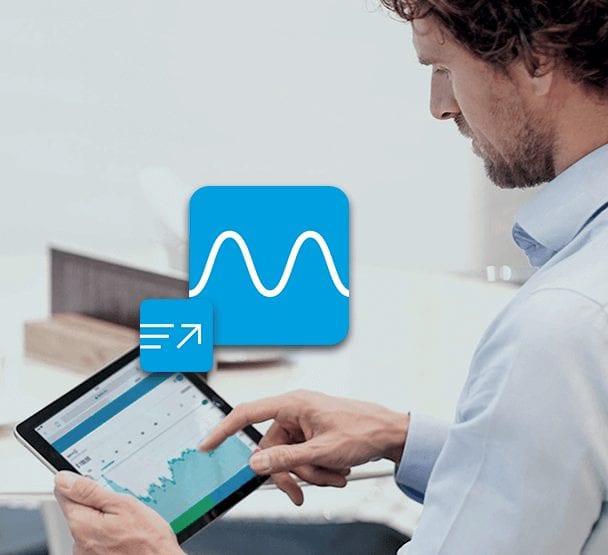 In terms of cost-savings on ETF trading, Degiro is the best ETF broker in Europe.
Degiro's ETFs are pooled from several exchanges in Europe and Asia. No US ETFs are listed on Degiro.
Majority of ETF trading on Degiro involves direct to market trading, except for a few where indirect trading occurs.
Go to Broker
Risk warning: Capital can be lost. Terms and conditions apply.
3. Account
3.) Trading Conditions: Fees are the lowest around
The trading conditions on Degiro are dependent on a number of factors such as the account type operated, and the ETFs being traded.
When it comes to trading fees, Degiro offers arguably the lowest fees of all ETF brokers in Europe. Degiro offers commission-free trading on 200 ETF products, meaning that no trading fees are charged on the affected ETFs. For other ETFs, typical trading fees are 1.96 GBP. When an ETF broker comparison is done, it can be seen that Degiro's fees are far lower than the fees on ETFs charged by Halifax, Barclays, HSBC and Selftrade (£11.95, £12.50, £9.99 and £10.00 respectively).
1,75 GBP + 0,004%
Trading
From
Fees for additional services as charged by Degiro are also the lowest. For instance, exchange connectivity fees on Degiro are as low as £2.50 per annum, whereas the same fees on the other brokers mentioned above are £4 a month to as high as £22.50 per quarter.
Custody account fees on Degiro are fixed at 60 Euros per annum. There are no setup fees or initial charges, and there are also no inactivity charges for using the Degiro ETF platform.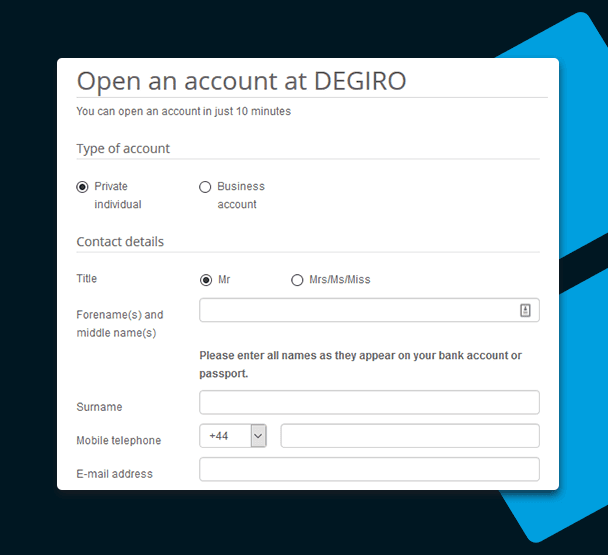 Degiro charges the lowest ETF trading fees of all brokers in Europe.
No fees are charged by Degiro for trading 200 "tracker ETFs".
Custody account fees and other ancillary fees on Degiro are also the lowest on a broker comparison with other brokers.
Go to Broker
Risk warning: Capital can be lost. Terms and conditions apply.
4. Platform
4.) ETF Trading Platform & Mobile Trading – A Web-based Platform for You
In terms of software for trading, Degiro offers the following:
Web Trader: This application has all the necessary tools needed by a trader to invest. It is user friendly and can monitor a client's portfolio. The QuickOrder button is found on every page and can be used to place orders quickly and easily. The order book displays in details showing the orders up to 5 levels deep. You can place orders in your currency by entering the amount you want to spend on the order. The app quickly calculates the quantity for you. This helps you maintain your budget. The Web Trader features a favourites list which can be used to keep track of the prices of your favourite products.
Degiro Mobile Trading App: This is the android app and iPhone app developed by Degiro for trading in stocks, ETFs and options, futures.  You can access your portfolio, market news and streaming quotes.
It is presently not possible to use external software to trade on Degiro. However, connectivity to the various exchanges can be provided at a fee. Usage of the trading software on Degiro is free.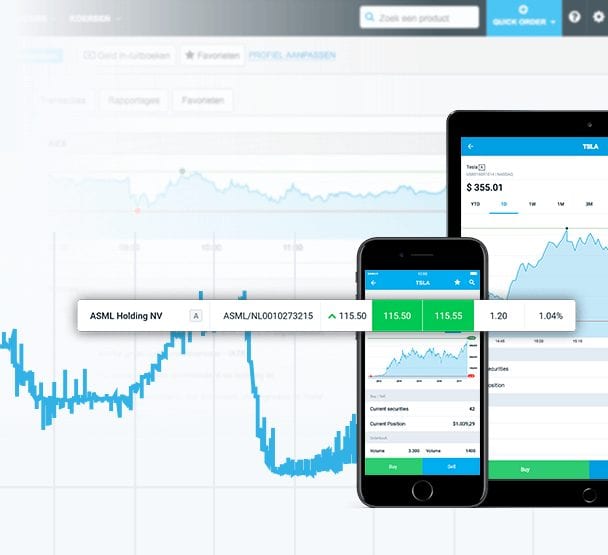 The Web Trader app has all the features needed to trade the available markets.
The Quickorder button is accessible from every page and is used to place orders.
Market news, streaming quotes etc are available from the platform.
Go to Broker
Risk warning: Capital can be lost. Terms and conditions apply.
5. Usability
5.) Usability of the Website: Clean, Visually Appealing Interface
Degiro has a well-designed website which is visually appealing. The banners are beautifully designed with matching font sizes and colours. The top products on Degiro such as the ETF offering are well advertised on the home page, allowing the user to click the icons to get to the page where detailed information is provided for each product.
The website's background is mainly white while the text is black. No issue of legibility is reported as the font size and colour combination is perfect.
Users will have no problems with navigation. The bottom part of the website features a banner captioned "Start Investing within Minutes", with the picture of a man with a drinking glass. This appears in almost all the pages. This is absolutely unnecessary and the ambiguous picture took too much space.
The "bottom navigation" features more navigation links than the main menu. This is not good as visitors will have to scroll all the time in order to view this more comprehensive menu. Using a drop-down menu at the top would have been better. However, traders are still able to view all necessary legal information and terms of ETF trading on Degiro.
The website is compatible with many browsers and optimized for mobile phone viewing.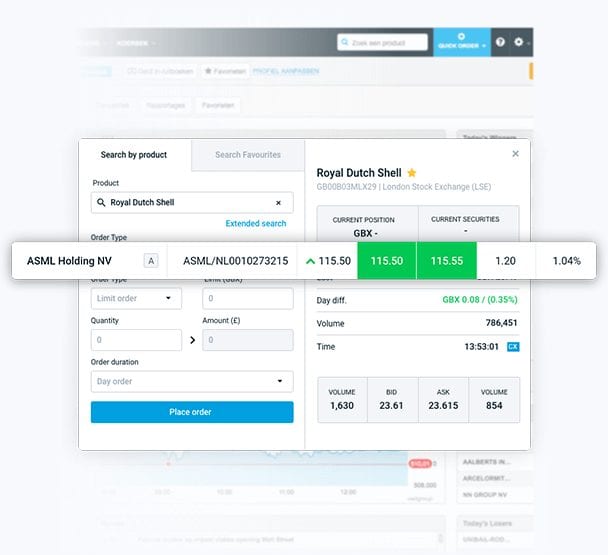 Degiro has a clean, legible and professionally designed website.
Navigation around the website is easy. However, advert banner took too much space.
Bottom menu has more items than the main menu.
Go to Broker
Risk warning: Capital can be lost. Terms and conditions apply.
6. Support
6.) Customer Support: Responsive Customer Service in Your Language
Degiro has a number of channels available for support. These support channels are:
Phone Calls: The service and trading desk phone number is +44 20 36957834. The support is available weekdays from 7am to 9pm. It is available in different languages. Phone numbers are not toll-free; the user has to pay relevant call charges as charged by telecom operators.
Email: The support e-mail address listed for UK is [email protected] while that of complaint is [email protected].co.uk. You can send order to order desk through email. Send order to [email protected] Also, contact the press office at [email protected]
There is an online form in case of website visitors who needs more information. The social media channels available are those on Facebook and Twitter. Response times on social media channels are generally faster.
An ETF broker comparison shows that the online chat facility, which is available for many other brokers, is not available on Degiro. However, the quality of customer support in Degiro is rated as high. Their support staff are courteous, patient and well trained.  Their email response time is very quick and efficient.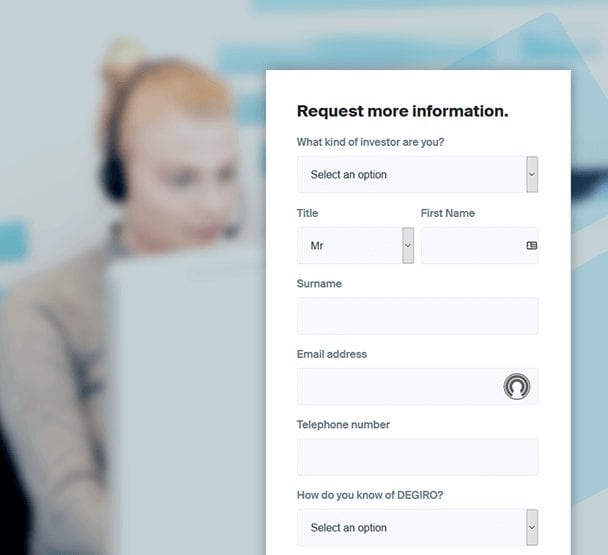 Multichannel customer support is available on Degiro.
Phone calls are usually the fastest and it is available in multiple languages.
Different emails are listed for different support purposes. In the absence of the live chat facility, social media handles are equally available for instant support provision.
Go to Broker
Risk warning: Capital can be lost. Terms and conditions apply.
7. Payment
7.) Methods of Payment: Restricted Options for Traders
Age checks are performed by Degiro to verify the age of users on the platform. This information is obtained during account verification.
There are just two methods of payments accepted by Degiro and they are as follows:
Every trader on Degiro must have a bank account. This is because the bank account is used for customer verification. This eliminates the need to upload documents. This method of KYC is called "Bank Derived Verification". For this verification to work, the name on the bank account must match exactly with the name on the Degiro account. Banks that are accepted are mainly banks from Europe. Bank transfers take up to 3 business days. There are no limits to the amount deposited or withdrawn using this method.
Sofort is a real-time online banking payment service available to bank account holders in Germany, Austria, Belgium and Netherlands. Degiro accepts this payment type. With this payment type, there are no limits and transactions are instant. However Degiro charges €2.00 for every payment made using Sofort.
What this means is that international users are restricted to the use of bank wires only, and must endure the slow processing times and bank charges.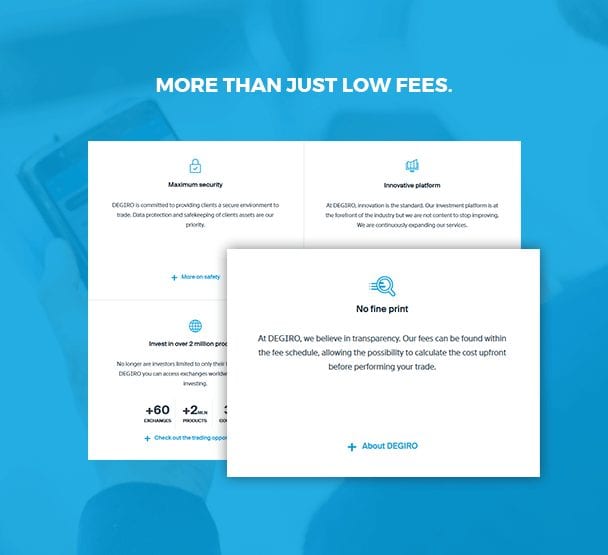 Bank payments and the Sofort digital wallet are accepted on Degiro. Sofort payments are instant but there are transaction charges.
Bank transfers has no limitations but can take up to 3 business days.
The Bank account name must be the same as the Degiro Account name.
Go to Broker
Risk warning: Capital can be lost. Terms and conditions apply.
8. Offers
8) Additional Offers: Not Much is Provided on Degiro
No demo account is provided. Degiro's argument is that since account creation is free with a minimum deposit of €1 or less, there is no need for a demo account. So, everyone should just open a real account and fund it with any affordable amount, then commence trading.
They do not offer trader education at all. So, you are expected to know all about trading before creating account with Degiro. In addition, Degiro does not offer any form of bonuses to their clients. There are no deposit bonuses or trading rebates.  There are also no trading tools such as in-depth market analytical tools, trade signals or the economic calendar. The trading platform provided is just basic when compared to other brokers.
Degiro does not have much additional offers compared to other brokers. However, it is possible to transfer portfolios to Degiro, either from a portfolio within the Degiro system to another Degiro portfolio, or from an external portfolio to Degiro. Internal portfolio transfers cost 7.50 Euros, while external transfers to Degiro cost 10 Euros.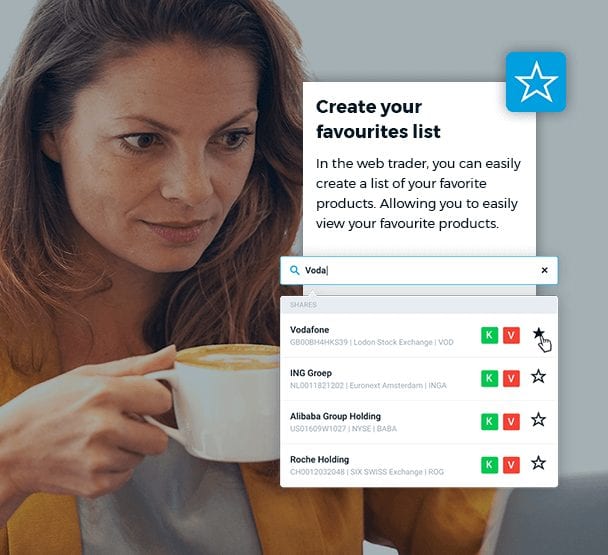 Degiro do not provide a demo account, and no bonus is offered to clients.
No trader education is available to clients.
Internal portfolio transfers within Degiro as well as external import of portfolios to Degiro are possible.
Go to Broker
Risk warning: Capital can be lost. Terms and conditions apply.
9. Regulation
9.) Licensing & Deposit Protection: Your Funds are Safe with Degiro
Is Degiro legit? Degiro is registered in the Netherlands and has branches in 18 countries. Degiro is registered with the Chamber of Commerce and Industry in Amsterdam under number 34342820. It is supervised by Netherlands Authority for the Financial Markets (AFM). It is also authorized and regulated by the FCA in the UK.
The official website is protected with a Secured Socket Layer (SSL) encryption. This ensures security and encryption of data on the site, as well as protection of user details.
20,000 EUR
Dep. Protection
Degiro is an investment firm. Clients' deposits go to a Cash Fund. Cash Funds are investment funds that aim to achieve a yield slightly below the regular market rate in the currency. This is achieved with as little risk as possible. The value of the cash fund fluctuates just like any other investment. Clients can choose other financial instruments instead of Cash fund.  Degiro asserts that all assets with the cash funds are held separately by an independent Legal Entity thereby securing clients fund.
The Dutch Investor Protection Scheme is applicable to Degiro's trading clients. It is authorized by the Authority for Financial Markets (AFM) to provide up to €20,000 investor protection for clients.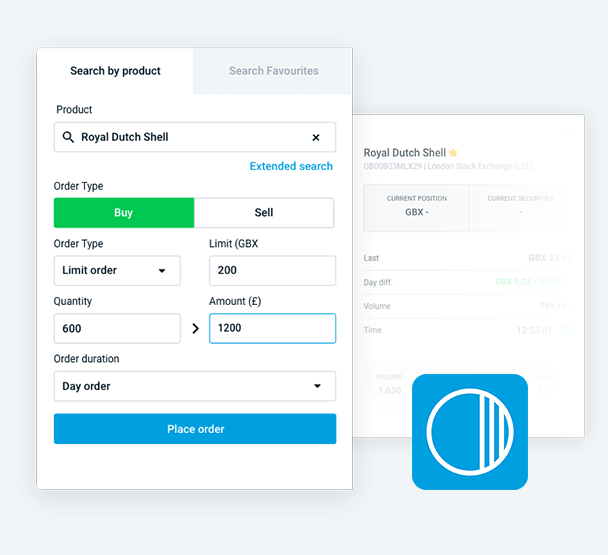 Degiro is licensed and regulated by the AFM. The use of SSL provides cyber-security and data protection for the official website.
Client's funds are invested in a Cash Fund.
In case of broker insolvency, clients' funds are protected.
Go to Broker
Risk warning: Capital can be lost. Terms and conditions apply.
10. Awards
10.) Awards: Trade with an Award-Winning Company
Degiro commenced operations in 2013 and within 5 years, they have established themselves as one of the best stock broking firms across Europe. Many Online Brokerage review websites scored them very high. Their services were given a 5 star rating especially on low charges and quality customer support.
They have also won several industry awards. Some of the awards won by Degiro include Best Low-cost Stockbroker 2017 (received at the "Investment and Wealth Management Awards"), Best Low-cost Stockbrokers (The Investors Chronicle & Financial Times), Best Mobile Share Dealing 2017 ("The Investors Chronicle & Financial Times") and the Best Online Broker at "The Gold Bull Awards" 2017.
Other awards include the Best Online Broker 2017 by the "Handelsblatt", Cheapest Broker 2017 (Investir), Best Broker2017 by "Rankia" and the Best Online/Execution-Only Stockbroker 2016 by "Investors Chronicle & Financial Times".
These awards not only point to the great strides achieved by Degiro in such a short time, but also recognize the fact that Degiro is broker that provides low cost trading on ETFs and other assets.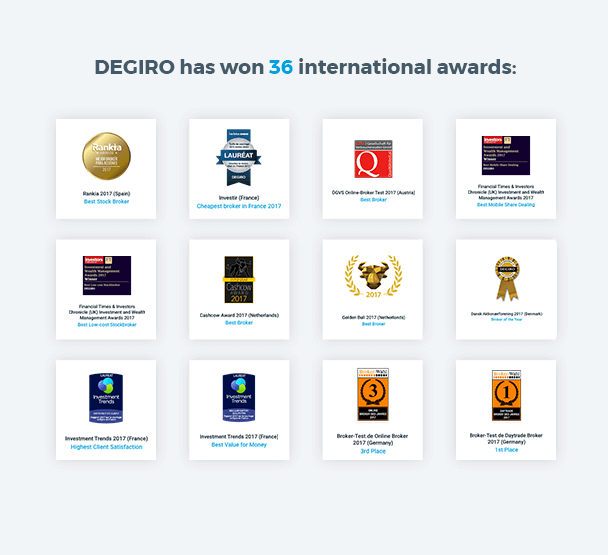 Several awards have been won by Degiro over the years.
These awards span across Europe which is their major area of concentration.
These awards affirm that quality and excellent services are provided by Degiro.
Go to Broker
Risk warning: Capital can be lost. Terms and conditions apply.
Conclusion: ETF Trading is Low Cost on Degiro
Degiro is a fully licensed and regulated brokerage firm that started in 2008 in the Netherlands, but has increased its presence to 18 countries. They are a good broker with much focus on providing very cheap and affordable trading for their clients. They boldly claim that their fees are about 85% lower than that of local competitors. This makes them one of the most competitive ETF trading platforms in the world.
With about 2 million trading instruments and access to 60 exchanges in 30 countries, Degiro is surely a leading online broker in the world today. Already, they boast of over 250,000 investors on their platform. They offer about 6,000 ETFs, Equities, Funds, Bonds, Options, Futures and Cryptocurrencies.
The payment methods available are limited to bank accounts and the Sofort payment system in selected European countries. Unlike most brokers, Degiro does not accept credit card payments and e-wallet payments.
The trading platform available is good and gets the job done. But, when compared to other top brokers, the platform is just basic and cannot be customized. No bonuses are awarded to customers but the trading charges are very low.
Degiro ETF brokers has one major focus of providing very low charges. Bank accounts are used for verification purposes, so you must have a bank account to be able to trade with Degiro.
Degiro is fully registered and regulated in different countries
Over 2,000,000 trading instruments available for trading from different exchanges.
This broker has very low commissions and trading charges when compared to competitors.
Security of funds is guaranteed.
Very efficient customer support.
Traders are limited by country of residence.
Degiro does not provide training to their clients.
Their payment options are grossly inadequate.
No Demo accounts which is valuable for practice purposes.
Test result
Broker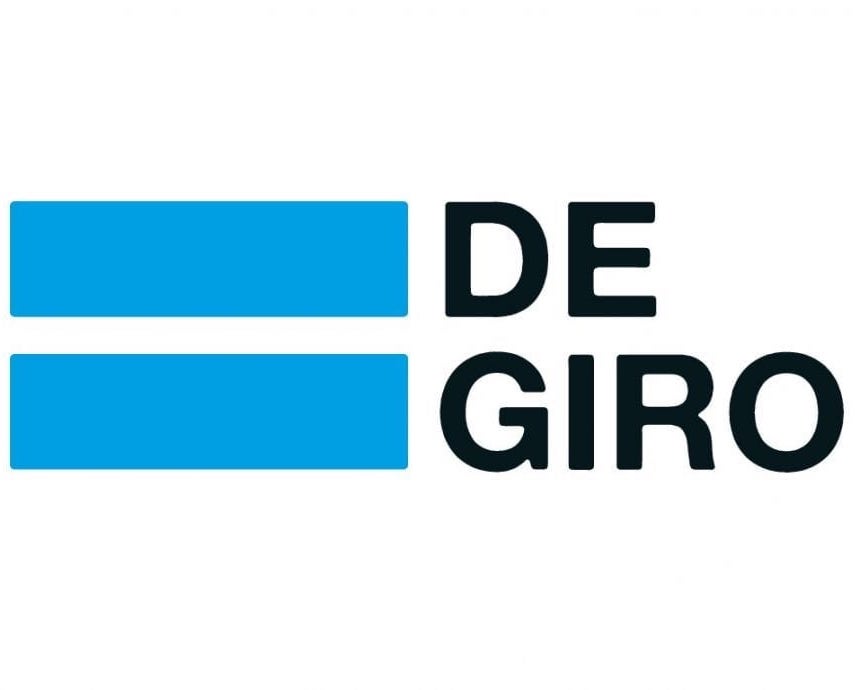 Go to Broker
Risk warning: Capital can be lost. Terms and conditions apply.