Fidelity Investments Inc. is a multinational financial services company founded in 1946 but went international in 1969. Fidelity offers a wide variety of services which includes, trading and brokerage services, retirement plans, wealth management services and a wide variety of investment products. In USA alone, they have about 27 million clients and also claim to have about 2.2million clients from Asia Pacific, Europe, the Middle East and South America.
Fidelity offers brokerage services for the trading of ETFs, bonds, stocks and options. Fidelity is authorized and regulated by the relevant authorities.
Highlights
American company founded in 1946
Registered & regulated by FCA & SEC
93 Free ETFs & charges, flat fee $4.95
Number of bonuses & training resources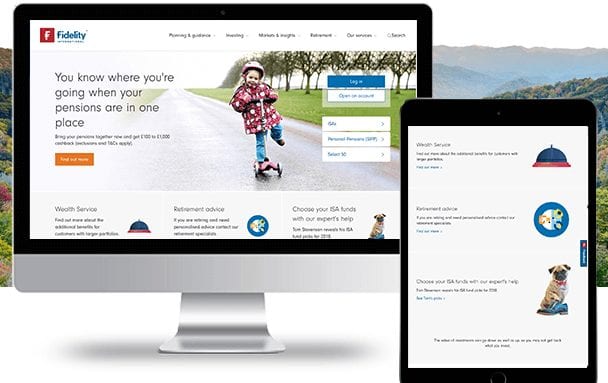 Go to Broker
Risk warning: Capital can be lost. Terms and conditions apply.
Headquarters and regulation
UK (FCA)
Number of ETFs with discount
93
Demo account
Yes, Available for 30 days
Services & additional benefits
Live
Hotline
E-mail
1. Trading Offer
1.) ETF Trading Offers: Trade Up to 93 Commission-free ETFs
What constitutes the popularly traded assets on the Fidelity platform?
ETFs: These are funds that are traded on a stock exchange. As far Fidelity is concerned, most ETFs on the platform mirror the performance of a specific index or commodity. About 1,900 ETFs are available for trading on Fidelity, out of which 93 are commission-free.
Options: These are flexible investment tool that helps an investor to take advantage of any market condition.
Fixed Income and Bonds: These investments usually pay the investor a return on a fixed schedule. About 40,000 types of bonds are available on Fidelity. These include individual bonds, fixed income funds etc.
Shares: Companies issue shares to raise money to enable growth. Buying a share means owning a part of the company and its future profits. This gives investors opportunity to profit from the company's growth without having control over daily operations of the company. Stocks from 25 countries are available for trading in 16 different currencies.
93
ETFs with discount
Number
It is possible to operate corporate custody accounts on the platform. ETF trading on Fidelity is possible using several savings plans. Savings plans can be operated with a minimum of £50 per month.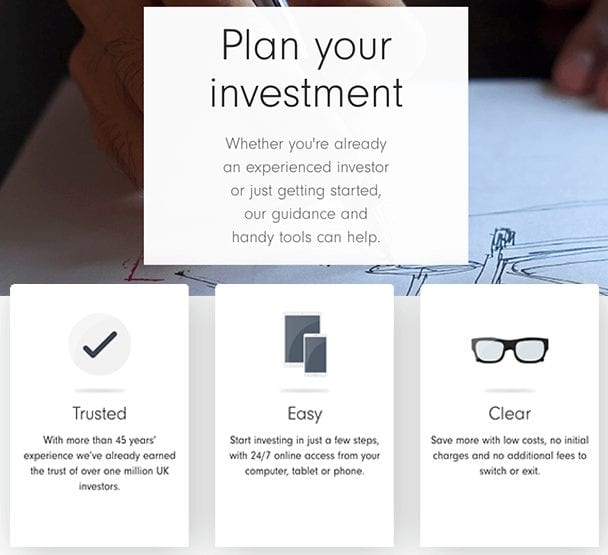 An ETF Broker Comparison shows that Fidelity offers lower charges as well as diversified investment opportunities compared to competitors.
ETFs, Options, bonds and Shares are available for trading on the Fidelity platform.
About 93 ETFs are commission-free.
Go to Broker
Risk warning: Capital can be lost. Terms and conditions apply.
2. Costs
2.) Exchanges and Trading Centres – Trade from 25 International Centres
ETFs that are traded on Fidelity come from 25 different countries and can be traded with 16 different currencies.
Some of the exchanges that Fidelity's ETFs come from are: Australian Stock Exchange, Vienna stock exchange, Euronext Stock exchanges in Brussels, Paris and Amsterdam, Toronto Stock Exchange, OMX Copenhagen and Helsinki, Frankfurt Stock Exchange, Athens Stock Exchange, Hong Kong Stock Exchange, Irish Stock Exchange, Italian Stock Exchange, Tokyo Stock Exchange, Mexican Stock Exchange, New Zealand Stock Exchange, Oslo Stock Exchange, Warsaw Stock Exchange, Lisbon Stock Exchange, Stock Exchange of Singapore, Johannesburg Stock Exchange Limited, Bolsa de Madrid, Stockholm Stock Exchange, Swiss Exchange and the London Stock Exchange. United States like NASDAQ and NYSE are available.
25
International
Trading venues
Most of the ETF trading on the different exchanges is of the direct to market variety. But Fidelity states that although the real-time quotes are available for international stocks, the international orders may execute on the primary exchange or they may execute on ECNs, ATSs or regional exchanges within the market.
Various conditions are imposed by the different exchanges.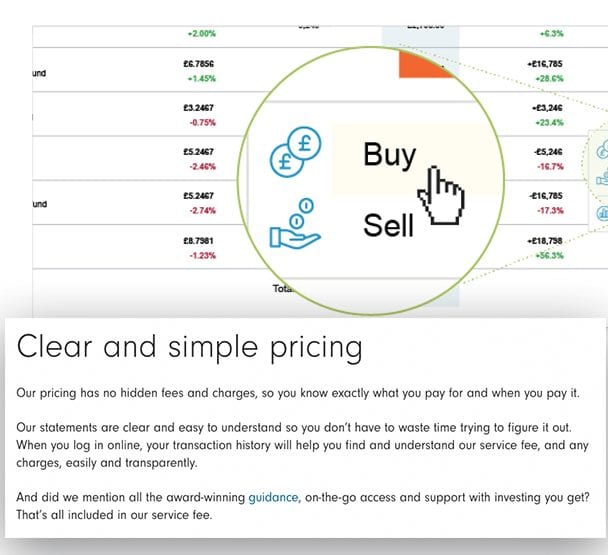 ETF traders on Fidelity can connect to over 25 exchanges in different countries including America, Europe, Asia, Australia and Africa.
Direct to market trading is available
Sometimes, international ETF trading executes at the regional exchanges.
Go to Broker
Risk warning: Capital can be lost. Terms and conditions apply.
3. Account
3.) Trading Conditions – Low Cost ETF Trading for You
Fidelity claims to be the most affordable ETF broker in the United States. Fidelity investments Inc offers a flat trading fee of about $4.95 per trade on ETFs, bonds and shares. About 93 free ETFs can be traded free of charge on their platform. A broker comparison between Fidelity and other brokers such as TD Ameritrade and Merrill Edge shows that Fidelity has the lowest charge of $4.95 while others charge a flat fee of $6.95.
Charges also accrue from funding and withdrawal transactions. For bank wire transfers, Fidelity charges $10 per online transaction and $15 per transaction when done through a form or a representative. A fee of 3% of the principal is charged for converting USD to foreign currency i.e. if applicable.
Fidelity Automated Service Telephone (FAST) is a service that places trade through telephone. When a trader uses this service, the charge is $12.95 per trade. When a Fidelity representative assists a trader to place a trade, it will cost $32.95 per trade.
For stock certificates, the transfer and shipping of a stock certificate costs $100 per certificate. No annual fees are charged on custodial accounts but a minimum of $2,500 investment is required.
Savings plans are available and the minimum charge for operating is £50 monthly.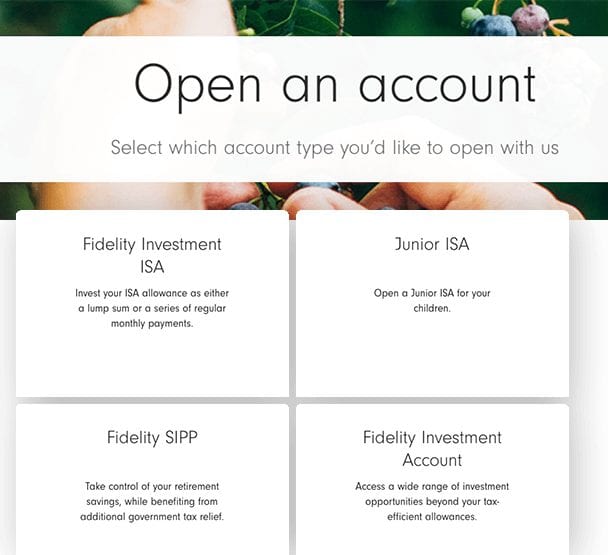 Fidelity charges a flat fee of $4.95 per ETF transaction.
About 93 ETFs are free.
Custodial accounts are maintenance-free, unlike many other platforms where monthly or annual charges are applied.
Go to Broker
Risk warning: Capital can be lost. Terms and conditions apply.
4. Platform
4.) ETF Trading Platform & Mobile Trading – A Web-based Platform for You
The "Active Trader Pro" is an advanced proprietary trading app from Fidelity. A "Fidelity trading platform review" reveals that it is robust and features exclusive tools. It has interactive charts with tabbed views, real-time integrated balances, history and positions. With 22 drawing tools, 166 optional studies, overlays, custom profiles and a host of other tools, the Active Trader Pro stands out as a sophisticated, yet intuitive app among the competition. The "Trade Armor" is used to trade ETFs and stocks while the "Option Trade Builder" can build option trades in 3 steps. The Active Trader Pro is downloadable for the PC and MAC. Demo is available for PC only.
The Active Trader Pro is not immediately available to all traders. To qualify for its use, a trader must make at least 36 trades within a 12 month period. Another option is to call the customer care and request access. A broker comparison shows that this is unlike most brokers who immediately provide access to their platforms upon registration.
Fidelity Mobile is the mobile trading app from fidelity. It is available on android, iPhone, Kindle Fire, iPad and Apple Watch.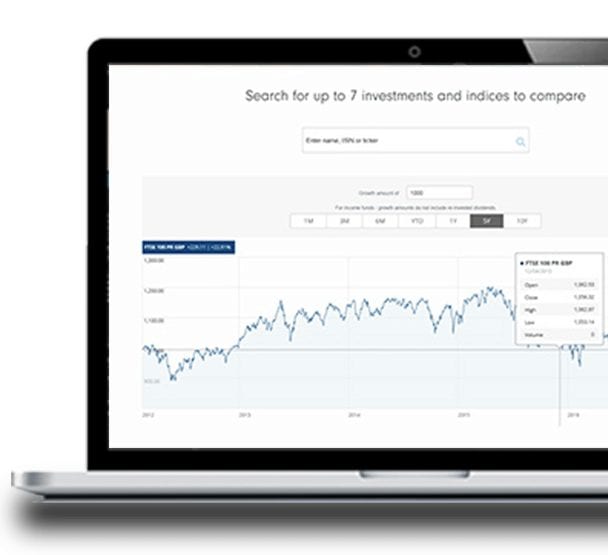 Active Trader Pro is a powerful desktop trading app from Fidelity
A trader needs to place 36 trades within a year to access the app.
Mobile trading is available on multiple devices
Go to Broker
Risk warning: Capital can be lost. Terms and conditions apply.
5. Usability
5.) Usability of the Website: Clean, Visually Appealing Interface
A Fidelity Review  shows that one of the areas where Fidelity Investments Inc has scored very high on is on their website. The website is properly designed and perfectly arranged.
The headers and menu bar has a green background with white text which made it legible and neat. The overall background is white with black texts and blue headings. Everything looks neatly aligned and beautiful. Throughout the website, the pictures, banners and icons are very clear and professionally designed with matching colours and fonts.
The menu bar utilized a drop-down menu which is perfect for a multipage website. The drop-down menu enables visitors to glance through all the available pages before deciding on which page to click. Some WebPages has a left hand side column navigation, which can be used to access further details in that section. Generally, navigation is easy and visitors can quickly move around and find relevant info easily.
Important informational links like terms of use, Privacy, security, contact us etc are available on every page.
Testing across devices like mobile phone, tablets and phablets produced excellent results. The website had no problems displaying neatly on different browsers.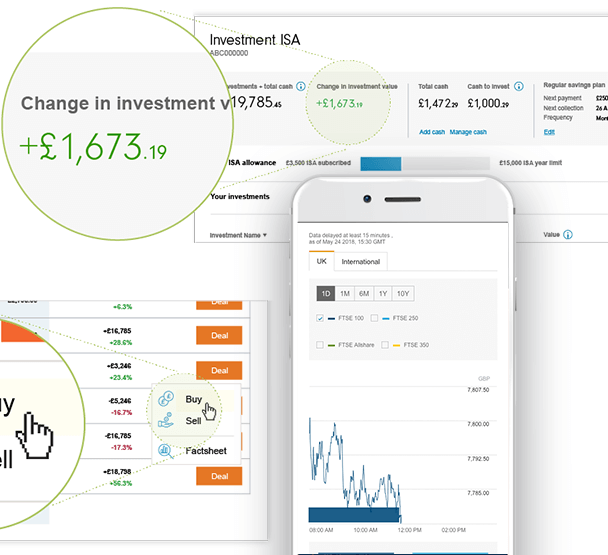 Fidelity has a beautiful, easy to use and well arranged website.
The menu bar made navigation around the website very easy.
The website is optimized for multiple device viewing.
Go to Broker
Risk warning: Capital can be lost. Terms and conditions apply.
6. Support
6.) Customer Support: Responsive Customer Service in Your Language
The available support channels are:
Automated Virtual Assistant: This is an automated feature that enables the visitor to type a question and then clicks the button "ask". The virtual assistant replies like a chat and either answer a question directly or provide links to pages that has answers.
Online Web Chat: A support staff is always available for live chatting with the website visitor or trader.
Phone: For general and account specific questions call 800-972-2155. To ask questions, call 800-343-3548
FAQ: A grouped list of frequently asked question is available. Choose a group to reveal related questions and their answers.
Send a Secure Message: This is an online form in case of website visitors who needs more information. The client will receive support through email.
Social Media: The social media channels available are:
Facebook: Like the page "Fidelity Investments"
Twitter: follow "@fidelity"
LinkedIn: follow "Fidelity Investments"
Google+ : follow "Fidelity Investments"
YouTube: Subscribe to "Fidelity Investments"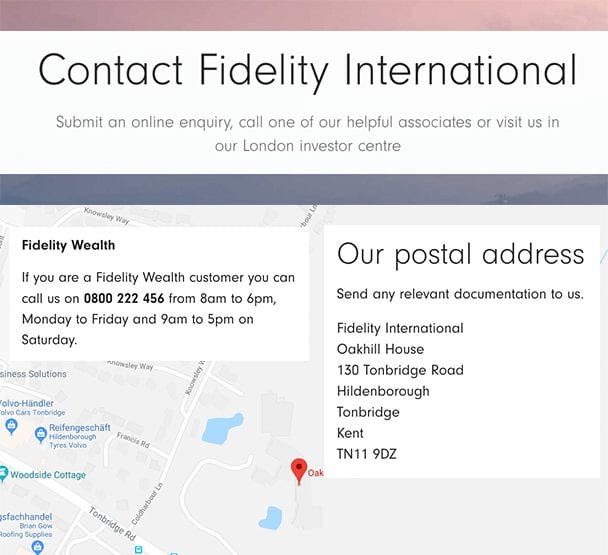 Multichannel customer support is available on Fidelity.
Online virtual assistant as well as a live support assistant are available.
Phone calls, online form and Social media channels are also used for contacting the support assistants.
Go to Broker
Risk warning: Capital can be lost. Terms and conditions apply.
7. Payment
7.) Methods of Payment: Unique Options
The following methods are available for depositing funds and withdrawing proceeds of ETF trading.
Electronic Funds Transfer (EFT): The trader's bank details are used to link to EFT on Fidelity's website. The set up process only takes a few minutes. Once linking is done, deposit takes one day and withdrawal take 2 business days.  Minimum amount is $10 and max is $100,000 and it is free of charge.
Wire Transfer: Bank wire transfer is available for deposits and withdrawals. Fidelity does not charge for wire transfer deposits but the trader's bank might charge their fees. For withdrawals, Fidelity charges $10 per withdrawal. Fidelity charges $15 per wire transfer withdrawal done through a Fidelity representative. Bank wires take 2-4 working days and there are no transaction limits.
Cheque Deposit: With the Fidelity mobile app, a trader can take the photograph of a cheque and it will be deposited into his trading account. The advantage of this method is that it can be done from any location.
A cheque can also be mailed to Fidelity and it will be deposited into the trader's account.
Generally, the processing time is one business day, but the funds become available to the trader within 4 business days. There are no limits cheque deposits.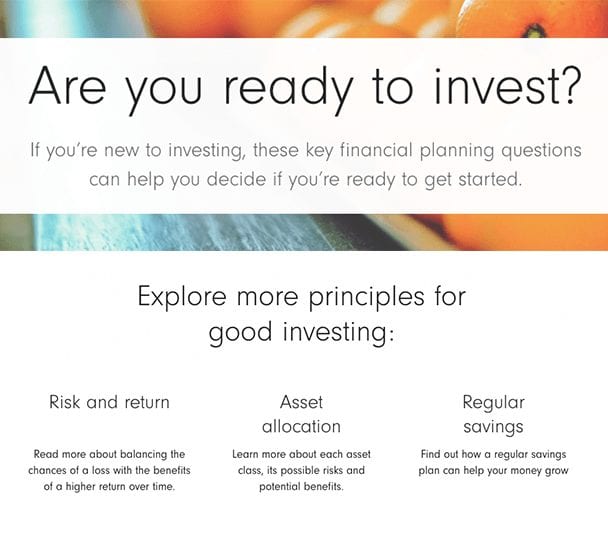 EFT is a fast and convenient way of moving funds in and out of Fidelity.
Bank Wire Transfer is available.
Cheques can be used for deposits through mail or the mobile app.
Go to Broker
Risk warning: Capital can be lost. Terms and conditions apply.
8. Offers
8.) Additional Offers: Tools to Enhance Your ETF Trading
The Fidelity's Active Trader pro is available for demo trading. However, this demo version is only available for windows computers. It is not available on the mobile or Mac computers.
Deposit at least $50,000 in your Fidelity account and get 300 free trades for 2 years. You will also get access to the Active Trader Pro. Also, if you deposit at least $100,000 in your Fidelity account, you get 500 free trades for two years too.
The family and friends referral form is available on the Fidelity's website. When a trader refers a friend/family and the referee makes a deposit of at least $2,500, the trader receives a $100 Visa Gift Card. The referee also gets a $200 cash bonus.
Fidelity has a training centre on their website. This is a repository of articles, videos, webinars and infographics. Fidelity ETF Trading – Review 2018 shows that the training is graded from beginner to advanced trader levels and spans across all assets and investment types available on Fidelity.
Transfer of portfolio is possible with Fidelity in case of death, divorce or trader's choice. There is a form available for it. Internal transfers and account closure is free but if a trader wishes to transfer out of Fidelity services, a transfer fee of $50 is charged.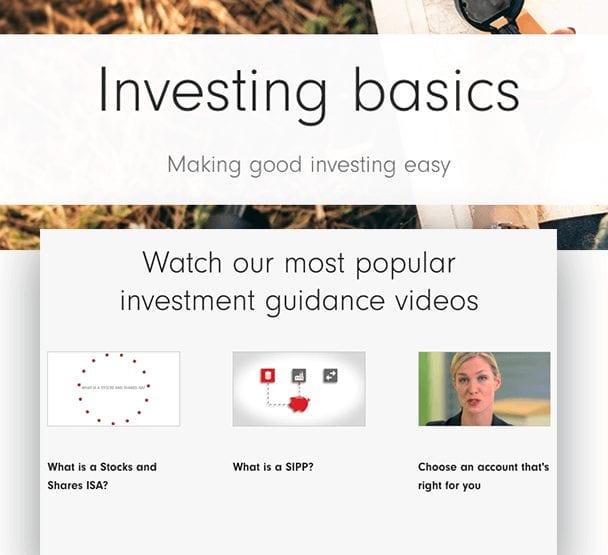 Deposit bonus and refer a friend bonus is available.
Fidelity has a comprehensive training package for traders.
Internal and external portfolio transfer is available.
Go to Broker
Risk warning: Capital can be lost. Terms and conditions apply.
9. Regulation
9.) Licensing & Deposit Protection: Your Funds are Safe with Fidelity
Is Fidelity a good broker? To answer that question, we will look at Fidelity's operations and regulatory status.
Fidelity Inc. is licensed as a broker in the UK. It is authorized and regulated by the Financial Conduct Authority (FCA) license no. 121939. In the United States, Fidelity is registered by the Security and Exchange Commission (SEC) and a member of the New York Stock Exchange (NYSE). It is also a member of the Securities Investor Protection Corporation (SIPC). Part of the regulation requirements is client's fund segregation which Fidelity fully complies with.
50,000 GBP
Dep. Protection
The official website is encrypted using a modern cipher suite issued by Entrust Inc. This ensures that user data is encrypted and not stolen by hackers during transmission. Fidelity also uses a two step authentication for sensitive transaction. They send a security code via sms or voice call in order to verify the identity of the transaction initiator.  The website is also protected using McAfee Antivirus protection.
Given, all these regulations and securities, it is apposite to conclude that Fidelity is a good broker.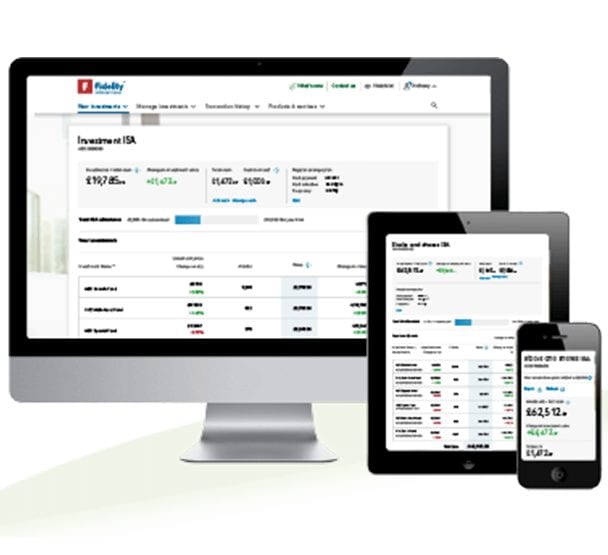 Fidelity is regulated by FCA in the UK, and SEC in the United States.
The official website is fully protected by modern security methods.
They use two step authentications to authorize some transactions.
Go to Broker
Risk warning: Capital can be lost. Terms and conditions apply.
10. Awards
10.) Awards: Trade with an Award-Winning Company
Fidelity earned the highest ratings for Long Term investing, novice investing and Investor education. They have also won several industry awards. Some of the awards are from different countries.  The awards won by Fidelity include the Best Online Broker in 2018 (Investors Business Daily), Best Online Broker 2016, 2017 by "Barron's" and the Best Online Broker 2016, 2017 & 2018, awarded by "Investor's Business Daily".
Other awards are the Kiplinger's Award for the Best Online Broker, the Best Online Broker 2018 by Stockbrokers.com and The Lipper Fund Awards 2016, given by Thomson Reuters. Fidelity has also won the award for the Best Overall Performance 2016 by Reviews.com, Best Multi-Asset Fund House by Morningstar Awards, 2017 Best Online Broker for Research by Nerdwallet and the Top Companies Banking & Finance Award 2014, 2015 by The Job Crowd.
The award as the No. 1 in Brokerage website and mobile load time, availability and consistency  by "Dynatrace", was also won by Fidelity, as is the Gold Medal for Account Information, Quotes and Prospect Experience, 2016 by e-Monitor Awards and the 2016 Best Overall Online Stock Trading Site for Beginners by Reviews.com.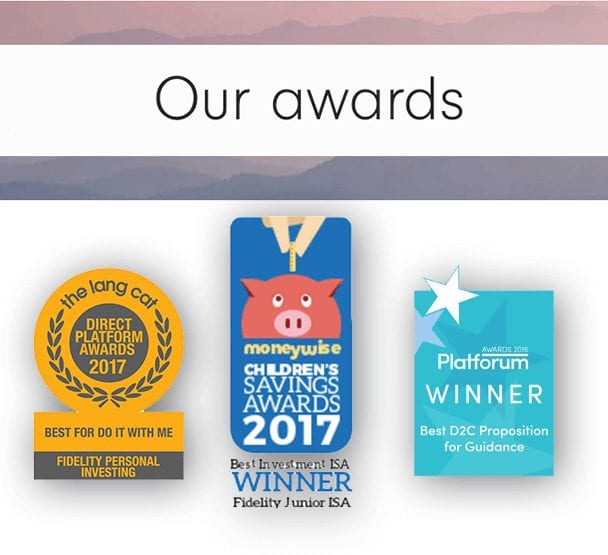 Several awards have been won by Fidelity over the years.
These awards show that they have established themselves as one of the "best ETF Broker" in the brokerage business today.
These awards prove that quality and excellent services are provided by Fidelity.
Go to Broker
Risk warning: Capital can be lost. Terms and conditions apply.
Conclusion: ETF trading is affordable on Fidelity
Fidelity is a multinational investment company that has been into the brokerage business for a very long time. They have offices all over the world but headquartered in the United States.
Their focus is to provide affordable investment opportunities for their clients. They offer 93 free ETFs as well as ETF with commissions. They also offer stocks, options and bonds for trading.  About 1,900 ETFs from over 25 countries and numerous exchanges can be traded on their platforms.
Their proprietary trading platform is "the Active Trader Pro" which comes as a sophisticated yet intuitive desktop application. The mobile app is also available on multiple mobile devices.
Their customer support is excellent with multiple channels available.
The official website is beautiful and professionally designed. It is also protected by modern security softwares. Several bonuses are available as well as multilevel training resources.
Fidelity has won numerous awards including "The Best Online Broker in 2018". Fidelity is definitely one of the best online trading brokers in the world today.
Fully regulated by the FCA
300 free trades for those who maintain $50,000 in their ETF accounts.
Trade on several mobile devices including the iPhone and Apple Watch
Fidelity Automated Service Telephone (FAST) for telephone trading
Flat trading fees
High telephone trading fees make voice trading
Restricted payment channels which locks out foreign traders.
User-friendly trading platform
Limited demo account
Test result
Broker

Go to Broker
Risk warning: Capital can be lost. Terms and conditions apply.