This AvaTrade is a forex broker and CFD provider founded in 2006. Known initially as Ava Financial Ltd, a rebranding campaign a few years back led to the adoption of "AvaTrade" as the new name of the brokerage firm. The company now has a global presence in about 150 countries and it isregulated under several jurisdictions.
As is fast becoming the practice among retail brokers to gain market share, the AvaTrade brand is now administered by several offices located in various jurisdictions. Offices are located in Ireland (headquarters), South Africa, Japan, Nigeria, British Virgin Islands and Australia.
Highlights
CFD instruments & Assets
Regulated in every countries it operates.
Decentralized for a better service
Easy copying of experienced traders
10.
of 30 Forex Broker
AvaTrade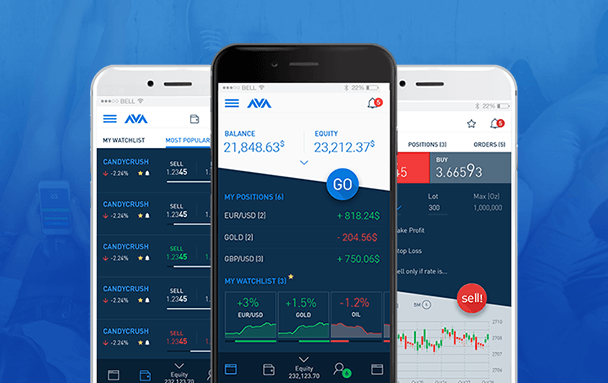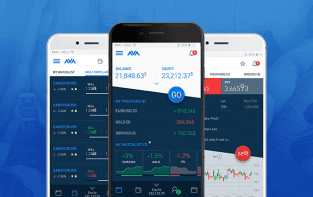 Go to Broker
Risk warning: Capital can be lost. Terms and conditions apply.
Headquarters and regulation
Ireland (Central Bank of Ireland)
Fees and Spread
Depends on account type
Trading platform
MT4, Broker-owned Software
Trade Offering
47 Currencies
Services & additional benefits
Live
Hotline
E-mail
E-Book
Videos
Courses/Seminars
1. Trading Offer
1.) Forex Trading Offer: Trade 50 FX Pairs and Hundreds of CFDs
An AvaTrade Trading Review 2018 services shows that the primary assets offered are in the FX and CFD markets. The following trading offers are available.
Tradable assets: Assets covered under the "Contract for Difference" (CFDs) market include: commodities, currencies, ETFs, indices, stocks and cryptocurrencies. A broker comparison – forex comparison shows that the CFD market on AvaTrade is quite vast, and lists several assets which may not be found on many other platforms.
FX offer: Spot FX trading on AvaTrade is done on 50 currency pairs, covering major, minor and exotic currencies.
Exotic Assets: An AvaTrade forex review of the exotic asset listing includes cryptocurrencies, vanilla options and stocks. Featured cryptocurrencies include: Bitcoin, Ethereum, Ripple and Litecoin. These are typically paired with the US Dollar. Stocks that can be traded on AvaTrade include Microsoft, Exxon Mobil, Chevron, Intel, Total etc.
Tradable:
EUR/USD
USD/JPY
GBP/USD
USD/CHF
AUD/USD
NZD/USD
USD/CAD
A forex comparison will show that AvaTrade is one of the few brokers that offer "Exchange Traded Funds" (ETF) on its trading platform. This is a type of investment fund that tracks assets like currencies, bonds, commodities and puts them into a single basket. In this form, they can be traded on exchanges just like stocks.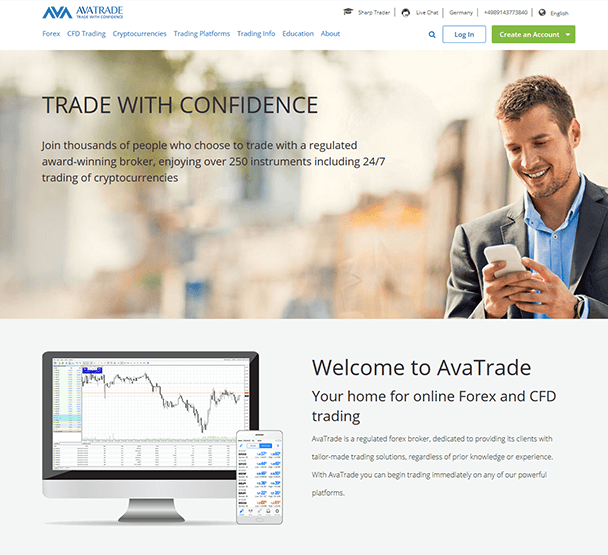 AvaTrade provides competitive spreads starting at 0.8 pips
AvaTrade provides leveraged FX and CFD trading (just like other brokers).
Trade on cryptos and vanilla options on AvaTrade.
Go to Broker
Risk warning: Capital can be lost. Terms and conditions apply.
2. Costs
2.) Forex Trading Costs : Some of the lowest spread around
AvaTrade Forex Trading comes with a number of costs. The costs associated with trading on this platform can be summarized as follows:
Spreads: This is the difference between the bid and ask for all FX and CFD assets. Spreads can vary a great deal. Spreads typically start at zero pip. Overnight interest: Traders are charged overnight interest for holding a position open past the end of daytime.
Inactivity Fee: After three months of account inactivity, a customer's account is subject to a charge which is usually $25.Administration Fee: If an account is inactive for a year, it is subject to admin fee of $100.Withdrawal fees: This fee is normally charged on bank wires.
A forex broker comparison shows that the spreads generally are not high in a trading account.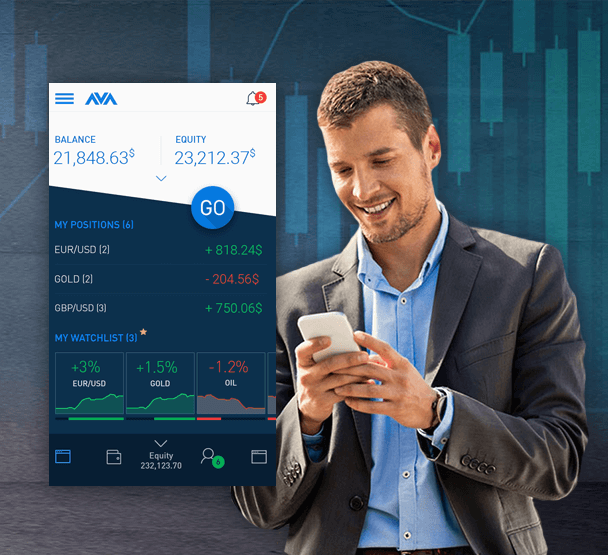 Overnight charges can be avoided by closing trades within the same day. Charges are usually incurred on long positions on the lower-interest currency in a pair.
Inactivity and admin fees apply to dormant accounts within a three month and a one year period respectively.
Bank wires are usually the most expensive payment channel, so you can cut your withdrawal fees by using other channels of payment.
Go to Broker
Risk warning: Capital can be lost. Terms and conditions apply.
3. Account
3.) Accounts: Choose from 5 Different Account Types
AvaTrade offers several types of real money accounts on its platform. The best forex brokers typically assign up to 3 or 4 different account types to its users.The demo account is available for free.
The real account types are shown as follows:
The Silver Account: This is a basic account type for beginners and requires a minimum deposit of $100.
Gold Account: A minimum deposit of $1000 is required and includes daily trading signals as a benefit.
Platinum Account: A minimum of $10,000 is required and benefits include access to direct dealing room for enhanced trading performance.
Ava Select Account: This is the premium account with all the features and facilities included. A deposit of $100,000 is mandatory for this account. Account holders get access to senior account analysts, flexible trading conditions and 24hour withdrawal processing time.
AvaTrade provides what they call "Islamic Account". This account type is targeted towards Muslims whose religion forbids charging of interest. It is a normal account but is not subjected to any type of special fees or interest.
Real account holders enjoy mobile trading, live market news, blogs and other perks.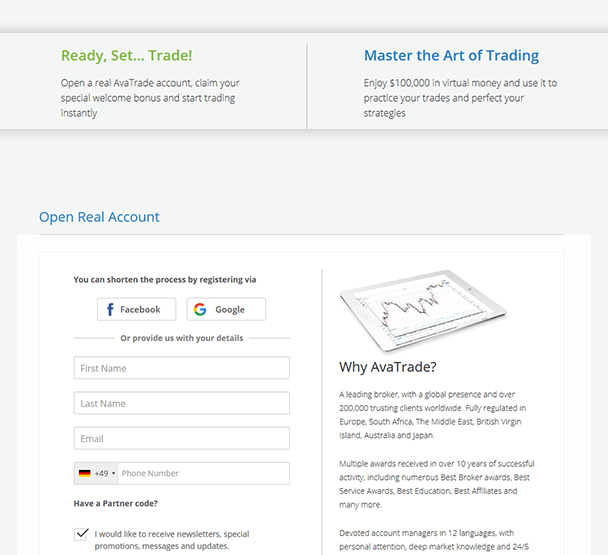 Free demo accounts provided for practiceand learning.
Free news, blogs and signals for real account holders
Leverage of up to 1:30
Go to Broker
Risk warning: Capital can be lost. Terms and conditions apply.
4. Platform
4.) Forex Trading Platforms & Mobile Trading: Get Spoiled for Choice with Numerous Platforms
When it comes to trading software, AvaTrade forex broker has multiple different trading platforms available for traders to choose from.
MetaTrader4 (Fixed spreads): This is a popular trading platform that creates a flexible retail trading environment.
MT4 (Floating spreads): This enables the trader to trade with low spreads directly from the market liquidity starting from 0.9pips.
AvaTradeGO App: This is the mobile app for traders from AvaTrade.
Automated Trading: A wide range of automated trading platforms can mirror or copy the trades of others. These include Dupli trade, Zulu trade and MQL5.
Ava Options: This features embedded tools that can help maximize returns.
Two mobile apps are featured. There is the MT4 mobile app, and the AvaTradeGo mobile app. The AvaTradeGo is the innovative android and ios app from AvaTrade. It is intuitive and user friendly.
It features a sophisticated dashboard, clear charts, zooming for details and other management tools.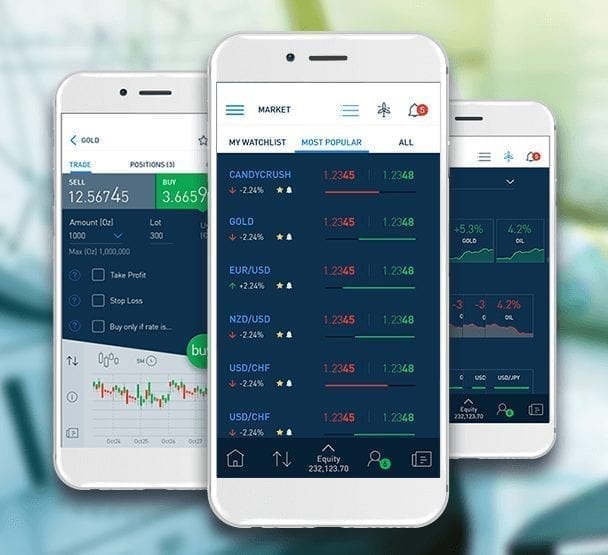 If you wish to trade while on the move, then AvaTradeGo is best for you.
There are a lot of automated trading platforms that can help you copy the trades of another trader.
Mac trading is also available for Mac computer users.
Go to Broker
Risk warning: Capital can be lost. Terms and conditions apply.
5. Usability
5.) Usability of the Website: Clean, Visually Appealing Interface
The official website of AvaTrade is professionally designed and regularly updated to bring the latest market news and new features for trading. The font is very legible, of a perfect size and neatly arranged. The background is white while the blue headings and black font gives it a perfect and professional look. On the homepage, the pictures are well arranged and convey the appropriate message depicting a happy trader. From the homepage, the whole website is easily accessible. The overall look and feel of the page is perfect. The colour combinations are excellent.
The menu for navigation features a drop-down menu and well arranged with clickable links. Important information like the "regulations" and "awards" appear on every page. Navigation round the site is easy relatively easy. The website also features a lot of definitions, tutorials and general explanations of some forex trading terminologies. It also features training e-books and videos. This is to assist new and inexperienced traders to understand the world of forex trading.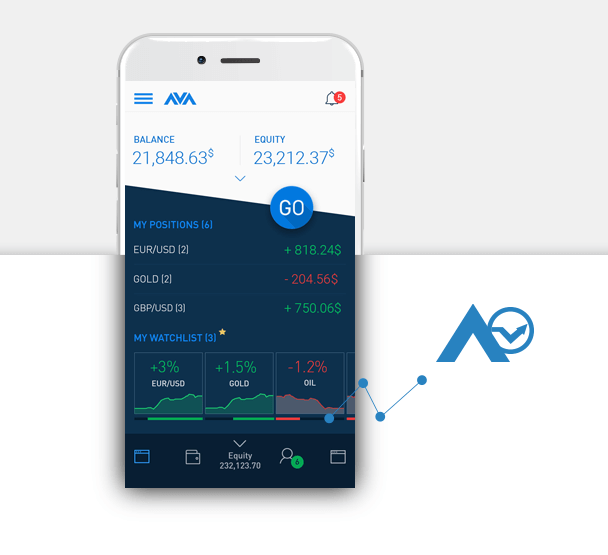 Very good design with white background and black fonts for better legibility.
Multilingual content is automatic as the website redirects to visitor country site.
Cross browser compatibility and screen optimization for excellent viewing.
Go to Broker
Risk warning: Capital can be lost. Terms and conditions apply.
6. Support
6.) Customer Support: Multichannel Support on AvaTrade
Customer support is very important in every business, not least in online and forex trading. That is why emphasis is laid on dedicated support especially for premium subscribers. There are various means of support on the website. These include:
Contact Form: There is a contact form on the website. Visitors are expected to log their requests or questions, fill their names, phone numbers, and email. Then, the support staff will provide the requested services or answers through email.
Live Chat: The live chat is available to chat with live support personnel.
Phone Numbers: There are over 35 country specific phone numbers on the website. Choose your country and phone number for support. There is also a general international phone number for support (+1-212-941-9609)
Social media: The available social media channels are Facebook, twitter, google+ and YouTube.
The website features a "Frequency Asked Questions" (FAQ) page where many questions bothering on registration, trading platforms, deposits, documents etc are answered in details. Prospective customers are advised to go through the FAQ first before contacting support.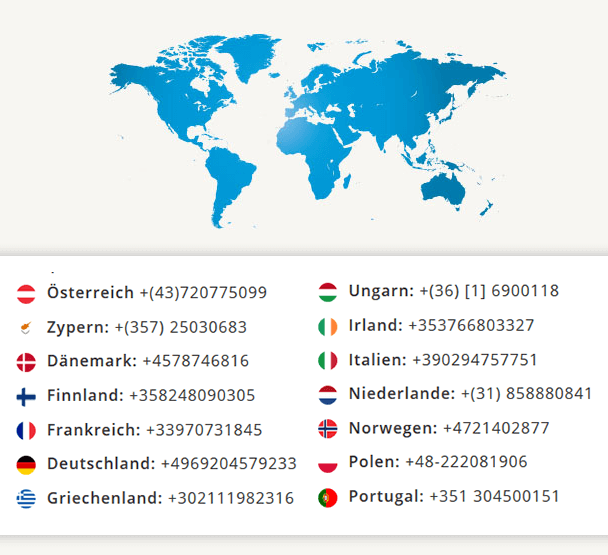 Customer support is available in different languages.
Over 35 phone numbers for different countries.
FAQ page is available. It answered most conceived questions.
Go to Broker
Risk warning: Capital can be lost. Terms and conditions apply.
7. Payment
7.) Methods of Payment: Choose Your Suitable Payment Method
Payment can be an issue when it comes to international transactions. Being a global broker, AvaTrade has been able to provide various payment channels according to the regional needs of its clients. Some of the featured payment methods accepted are listed below:
Card payments
Card transactions are processed instantly. The minimum deposit for card transactions in $100 while the maximum deposit is $20,000.This method attracts no charges.
Bank wire Transfer
Wire transfers are used globally and have no transaction limits. An AvaTrade Trading Review 2018 of the wire transfer process shows that the transaction fees incurred are charged at the level of the correspondent banks. Processing of transactions may generally take 2 -7 days.
E-Wallets
AvaTrade supports the use of e-wallets such as PayPal, Webmoney, Skrill, and Neteller.For PayPal, minimum deposit is $100 while maximum is $20,000. But for Webmoney, Skrill and Neteller: the minimum deposit is $100 while the maximum deposit is $5,000. Transactions are processed in one hour.
Ava Debit MasterCard
This MasterCard offers an easy way to withdraw profits from AvaTrade forex broker accounts. It is currently available for USD accounts only.
PayPal deposits are not accepted from USA, Canada, Turkey, China and India.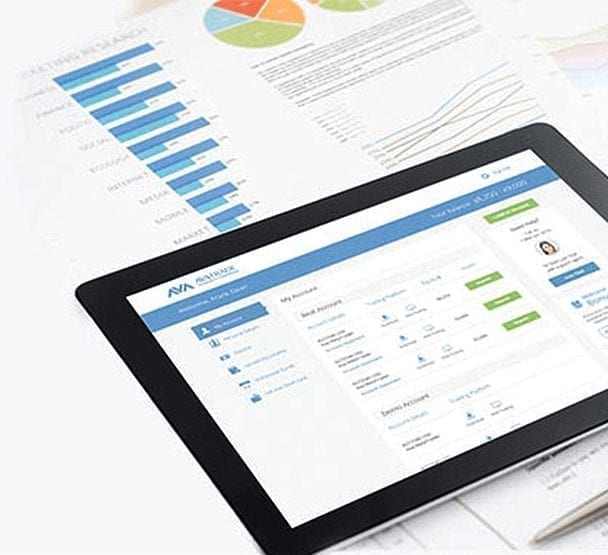 Several payment methods are available on AvaTrade.
Withdrawals attract very low charges whilebank wires will attract bank charges.
All payments must emanate from payment method bearing account holder's name or the account will be flagged.
Go to Broker
Risk warning: Capital can be lost. Terms and conditions apply.
8. Offers
8.) Additional Offers: Trader Resources and Tools to Enhance Your Trading Experience
AvaTrade offer some free resources and tools for account holders. Some of them are Demo accounts,40% bonus on first deposit, Free eBook and training, Sharp Trader education suite, Autochartist indicator plug-in (funded real account holders only).
Demo Accounts: AvaTrade provides free and unlimited demo accounts to traders for trading practice and studies prior to commencement of real money trading.
Bonus: AvaTrade offers a 40% bonus to every new customer on their first deposit. This is very good and encouraging as up to $16,000 bonus is available.
Forex eBook and Trainings: AvaTrade offers a free eBook and other training materials. There are also free trading tutorial videos.
Sharp Trader: AvaTrade created another website linked from their site. This is in order to cater for the training needs of their traders. This website offers free trainings, videos education, news, market reports, trading analysis, and an economic calendar. It also has different calculators such as pivot, Fibonacci, deal size and pip calculators.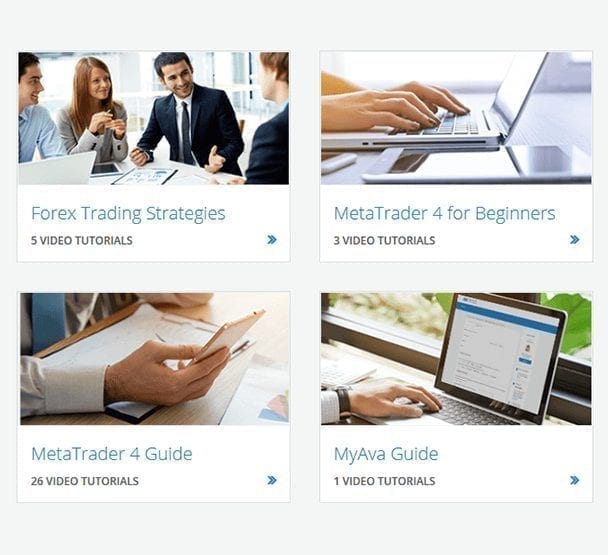 Demo accounts help traders to learn, practice and experiment before going live.
Autochartist plug-in for chart pattern recognition is available to holders of real accounts that are funded.
Sharp Trader is created by AvaTrade to provide news, market reviews, trainings and analysis.
Go to Broker
Risk warning: Capital can be lost. Terms and conditions apply.
9. Regulation
9.) Regulation & Deposit Protection: How Safe is AvaTrade?
Is AvaTrade legit? The best way to answer the question is to check the regulatory information conspicuously displayed on every page of their website. AvaTrade forex trading regulation is carried out by the following agencies:
AvaTrade EU is regulated by the Central Bank of Ireland (No. C53877).
AvaTrade Japan K.K is regulated by FSA No. (1662) and the FAAJ (No. 1574).
AVA Capital Markets Pty is regulated by the South African Financial Services Board (FSP No. 45984).
AvaTrade Ltd is regulated by the B.V.I. Financial Services Commission.
Central Bank of Ireland
Regulatory Authority
AVA Capital Markets Australia Pty is regulated by the ASIC (No. 406684).
When you create an account with AvaTrade, you are required to upload your Know Your Customer (KYC) documents. This includes a Government issued identity cardand a recent Utility bill. Accounts not verified within ten days are blocked.
As part of userdata protection, AvaTrade uses a 256-bit SSL encryption across the entire website. In addition, the McAfee Secure (Hacker Safe) technology is deployed in order to prevent credit card fraud and identity theft.
AvaTrade forex client funds/assets are securely held with Barclays Bank. The Broker is WebTrust compliant as certified by the American Institute of Certified Public Accountants.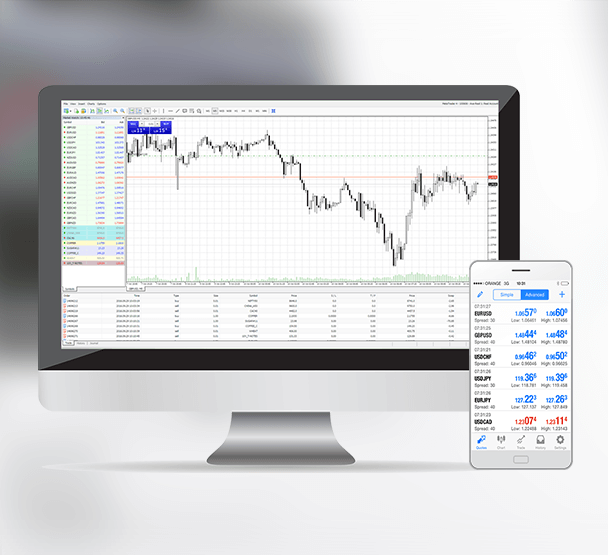 AvaTrade requires KYC documents for all accounts.
256-Bit Secured Socket Layer (SSL) encryption for the whole website.
WebTrust compliant certified by the American Institute of Certified Public Accountants.
Go to Broker
Risk warning: Capital can be lost. Terms and conditions apply.
10. Awards
10.) Awards: Trade with an Award-Winning Company
Since 2006, AvaTrade has been a leading broker and has won many awards including winning same awards over and over again. These awards have a way of contributing to trust and reliability from potential customers.
AvaTrade has won the Best Forex Award thrice: in 2010, 2014 and again in 2016. This award is normally voted by forex traders. AvaTrade won the Forex Empire's Best Affiliation Program Award in 2010, 2014 and 2016. Other awards won include:
European Bitcoin Award in 2012 and 2015, The Best Forex Execution House; Middle East (2010, 2014 and in 2016), AvaTrade won the Best Forex Affiliate Marketing; Europe (2009, 2011 and 2015).,The Excellence Award in 2010, 2014 and 2016, Forex Award Winner in 2012, The "Best Alert system" in 2009 and Most Reliable Broker Award in 2009, 2011 and 2015.
These awards are hardly surprising. The first half of the last decade was very challenging for forex brokers. To have stuck it out for 11 years and received accolades and industry recognition, AvaTrade deserves commendation.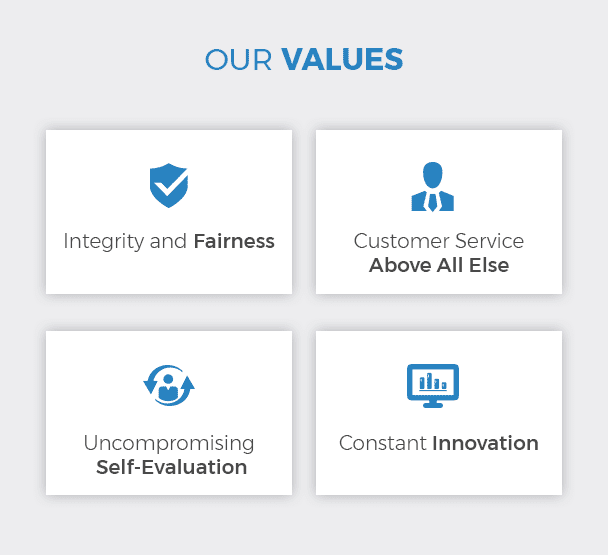 The Broker has won several awards over the years.
These awards range from awards for its affiliate programs, broker excellence and cryptocurrency opportunity awards.
AvaTrade looks set to pick up more accolades in years to come.
Go to Broker
Risk warning: Capital can be lost. Terms and conditions apply.
Conclusion: Choose AvaTrade for Your Low-Cost FX and CFD Trading
Since 2007, AvaTrade has been an outstanding forex broker. It is fully regulated by different countries. With the provision of a professional secured website, best encryption technologies and multiple trading platforms, AvaTrade is out to remain the best in its field.
An AvaTrade Trading Review 2018 shows that the company has put in place manual and automated trading platforms for beginners, intermediate and expert forex traders. Mobile trading is fully supported with clear charts and user-friendly navigation.
AvaTrade offers more than 50 currency pairs for forex trading, as well as over 250 instruments for CFD trading. New accounts are rewarded with a 40% deposit bonus and there are huge collections of training resources and other forex tools. For instance, the Autochartist, which is a commercial chart pattern recognition software, is available to funded real account holders at no cost. The Broker has registered over 200,000 accounts from traders in over 100 countries.
Multiple instruments of trading are available on multiple platforms. All trades are leveraged up to a maximum of 1:30. Market analysis, news, forex calculators and calendars are available. AvaTrade is a multiple award winning trading platform and is trusted by thousands of traders all over the world.
Traders enjoy low minimum account balance, low spreads and demo accounts.
AvaTrade is a licensed and internationally regulated brand.
Multiple trading platforms are available in form manual, automated and mobile.
Powerful tools and vast training resources are available for all user levels.
Traders can use their social media accounts to create new accounts.
Test result
Broker

Go to Broker
Risk warning: Capital can be lost. Terms and conditions apply.