With more choice than ever in the forex trading scene, it can be increasingly difficult to separate the wheat from the chaff these days. However, FBS can credibly claim to be one of the most popular online brokerages, with a reported user base of over 13 million traders located in more than 190 countries. Furthermore, with over 40 international recognitions and industry awards to their name since they opened in 2009, FBS is also one of the most highly decorated brokerages operating today. However, is this dazzling track record too good to be true? Can we say with certainty: is FBS good? Keep reading below and find out for yourself.
Highlights
13 million active traders on their platform
Over 40 industry awards to their name
One of the longest established online brokerages in the Asian market
A proven track record of customer protection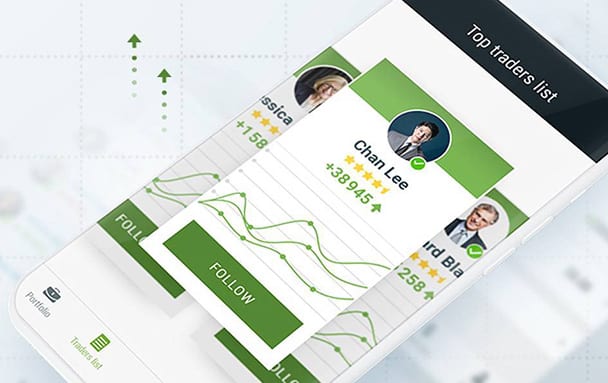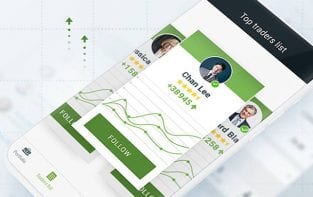 Go to Broker
Risk warning: Capital can be lost. Terms and conditions apply.
Headquarters and regulation
Cyprus /Belize (CySEC, IFSC)
Fees and Spread
Depends on account type
Market Model
ECN/Market Maker
Trade Offering
37 Currencies
Services & additional benefits
Live
Hotline
E-mail
Economic Calendar
E-Book
Videos
1. Trading Offer
1) Forex trading with FBS: What's on offer?
Currently, FBS offers a fairly decent spread of currency pairs, commodities and a smattering of equities. While not having the most comprehensive catalogue of tradable products on offer, you can trade the major currencies and commodities using your FBS brokerage account, although they wouldn't necessarily be the most extensive we have covered in our broker comparison.
With that said, in all you can trade 37 currency pairs, four metals, three CFDs and 32 stocks. Again, while not the best forex broker out there in terms of the tradable products on offer, this spread represents the most popularly traded ones. Having said that, FBS is very forex centric, so if you are looking for other products to trade, you might be better served with one of the other platforms covered in this forex broker comparison. However, they do seem to be adding some new products on a continual basis, so this selection might improve in the very near future. As such, watch this space.
Tradable:
EUR/USD
USD/JPY
GBP/USD
USD/CHF
AUD/USD
NZD/USD
USD/CAD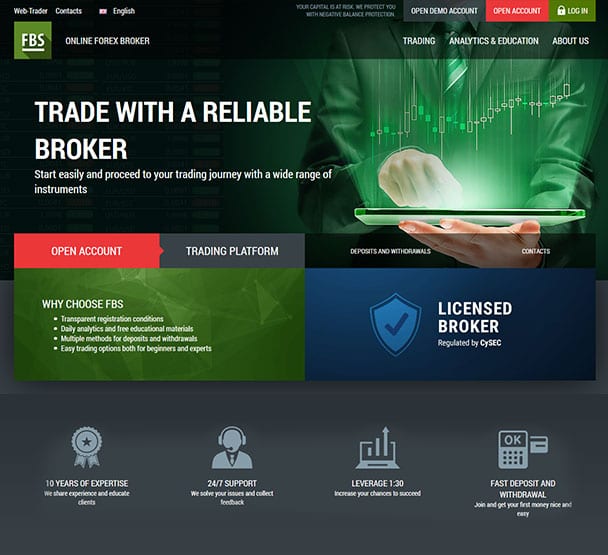 Good selection of currency pairs for forex trading
Not the most extensive catalogue of tradable products
Go to Broker
Risk warning: Capital can be lost. Terms and conditions apply.
2. Costs
2) Forex trading on FBS: How much will it cost?
FBS is incredibly open and transparent about how their fee structure works and whether your account will be subject to any additional charges or commissions.
What fees you will incur as part of your executed forex trades will depend on what type of account you open with them.
Cent Account: Opening balance of $1, with leverage up to 1:1000 and floating spreads starting from 1 pip.
Micro Account: Opening balance of $1, with leverage up to 1:3000 and fixed spreads from 3 pips up.
Standard Account: Opening deposit of $100, with leverage up to 1:3000 and floating spreads of 0.5 pips. EU-based clients will have spreads of 1 pip, with a maximum leverage of 1:30.
Zero Spread Account: Commission-based fee structure designed for higher volume traders that starts at $20 per lot. An initial deposit of $500 is required.
ECN Account: Floating spreads start from 1 pip, with an opening balance of $1000.
ECN/Market Maker
Market Model
In terms of how FBS stock trading compares to the industry averages, they are largely in line with the competition. The spreads on certain account types could be little lower in the ideal world, but they are not particularly out of line compared to some of the other brokerages covered in this FBS brokerage review.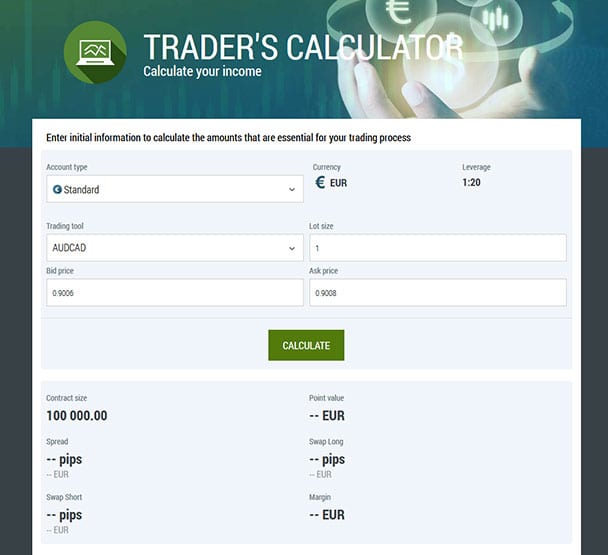 Tight spreads on certain account types
Transparent fee and pricing structure
Forex trading costs in and around the industry averages
Go to Broker
Risk warning: Capital can be lost. Terms and conditions apply.
3. Account
3) How do you want to trade? Five account types for five different trading styles.
In total, FBS provides users with five different account types. The idea behind the different account types is that different types of users have an account type that suits the type and volume of trading they will be looking to do. This allows users to tailor the trading experience on offer to their specific needs and which, hopefully, will save them money in the long run.
A brief overview of each account type follows.
Cent Account: This account type has higher reasonably low spreads and is aimed at more casual traders looking to test their skills on live trading accounts.
Micro Account: With fixed spreads of 3 pips, this account type is suitable for the intermediate trader who wants to calculate precisely how much each trade will cost them.
Standard Account: This is very much the all-rounder account and is primarily aimed at the intermediate user with a few years of trading under their belt. Spreads are typically low but may vary depending on the currency pair.
Zero Spread Account: Aimed at pro-traders wanting to trade with high volumes and frequency, it works on a set fee per lot traded.
ECN Account: An all-rounder account designed for those wanting to try out the ECN technology.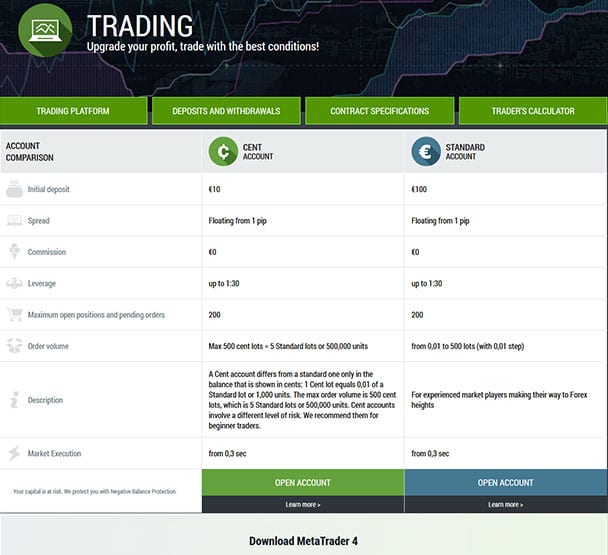 An open and transparent fee structure for each account type
Five account types depending on how you want to trade
Demo account available for all account types free of charge
Go to Broker
Risk warning: Capital can be lost. Terms and conditions apply.
4. Platform
4) Trading on FBS: Sleek mobile app to take your trading on the go
As is standard with most forex trading providers these days, the bulk of trading you do with FBS will be done using either the MetaTrader 4 or MetaTrader 5 platforms that FBS provide access to. MetaTrader 4 is the standard-bearer among forex trading platforms these days, and you should find all the necessary tools present to suit any number of trading styles or strategies in addition to Expert Advisor support to automate your forex trading. You can access MetaTrader 4 via desktop (Windows or macOS) or via mobile. Additionally, there is also a browser-based version that allows you to access your account and execute trades without the need to install any software.
In addition, users of FBS are also provided with access to the MetaTrader 5 update, which is designed to replace MetaTrader 4, although no doubt many seasoned traders will prefer to stick to what they know. MetaTrader 5 has all the features of MetaTrader 4 but adds several new types of technical charting and analysis support. It also has upgraded support for automated forex robots, which can help streamline your trading.
There is also a proprietary mobile app available in addition to the MetaTrader 4 and 5 mobile version. The benefit of the FBS trading app is that it is streamlined for FBS users specifically, which helps to speed up your trades. It also has the added benefit of allowing for slightly more detailed information as well as providing access to 24/7 customer support.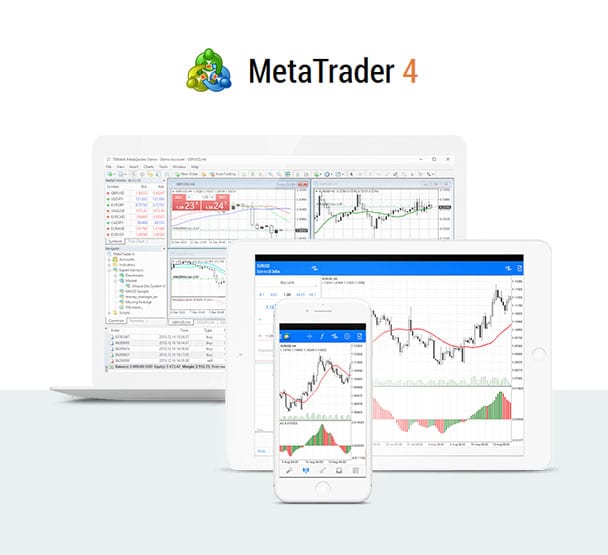 Dedicated mobile app
Access provided to the MetaTrader 4 and MetaTrader 5 platforms
Fast and effective execution of trades
Go to Broker
Risk warning: Capital can be lost. Terms and conditions apply.
5. Usability
5) Using the FBS website: How easy is it?
One big issue that many of the providers mentioned in this FBS stock trading review seem to struggle with is website design. This is a particularly tricky thing to get right for forex trading websites, as there is often a huge amount of information that needs to be displayed at once, which makes a fluid design difficult to implement. Overall, the website design FBS sports is of high quality. The website itself is easy to navigate and, most importantly, it loads quickly without any lag. Their brand aesthetic is very sleek looking, and the look is cohesive across the EU and Asian sides of the business. Most of the information is readily available through the taskbar at the top of the page, and you usually shouldn't have to do too much digging to find whatever it is you need. The only critique we have is that the taskbar feels a little too full at times and could do with being laid out in a slightly less cluttered manner.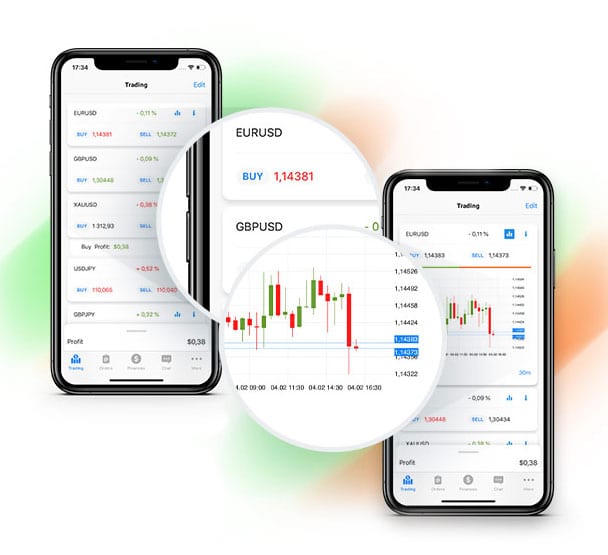 Fast and responsive website
Nice branding across all sites
Easy to navigate website
Go to Broker
Risk warning: Capital can be lost. Terms and conditions apply.
6. Support
6) Multilingual customer support to reflect their international user base
Given that online forex brokerages operate in an increasingly international context these days, one of the biggest obstacles to effective customer service is being able to access help and support in a language you can actually understand. With that said, in this respect, FBS definitely holds its own when compared to some of the competition out there. Customer support is available through the website in English, Korean, Arabic, Thai, Russian, Lithuanian, Vietnamese, Spanish, Portuguese, Malay, Indonesian and Chinese. Customer support agents are contactable through the website or via email, phone, and a live chat box embedded on their homepage.
Customer support agents will be available on a 24/7 basis, meaning 24 hours a day, seven days a week, which far exceeds the 24/5 coverage most brokers provide Based on this reviewer's own experience and based on research conducted online, user reviews of the customer support on offer is generally positive. Although some users did complain of slightly longer response times during off-peak hours, this is nothing out of the ordinary and not much worse than you would see with any of the other platforms mentioned in this FBS brokerage review.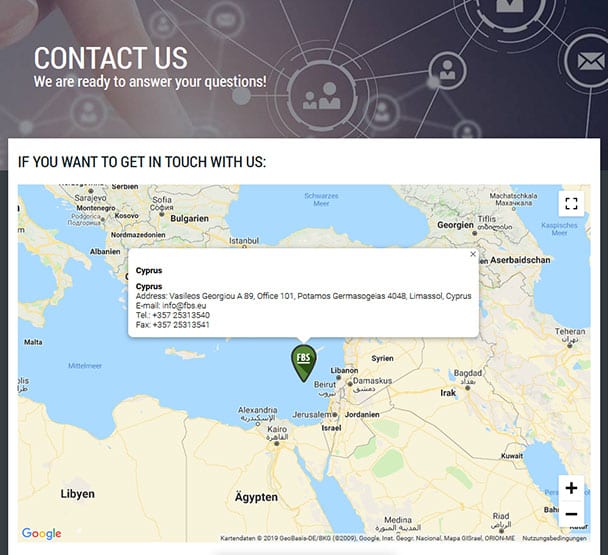 Multilingual customer support available
Quick response times from customer support agents
Customer support available via live chat, email and by phone on a 24/7 basis
Go to Broker
Risk warning: Capital can be lost. Terms and conditions apply.
7. Payment
7) Topping up your FBS brokerage account: How easy is it?
When it comes to withdrawing from and depositing to the platform, FBS keeps everything above board and in line with their regulatory requirements. In line with Anti-Money Laundering (AML) and Know Your Customer (KYC) regulations, FBS will require all accounts to undergo a verification process. This typically entails proving the identity of account holders as well as some other verification procedures. This process is usually quite quick and shouldn't be too much of a hinderance.
Deposits and withdrawals are usually processed within 48 hours, and user reviews are positive for the most part. You can make deposits can be made using major credit/debit card, Neteller, SticPay, Skrill, Perfect Money and Bitwallet. If you want to make withdrawals from your account, this will typically incur fees, a full schedule of which is available through the website. For example, credit and debit cards will incur charges, as will certain online payment solutions. Bank transfers are not accepted, which might be a hindrance to some.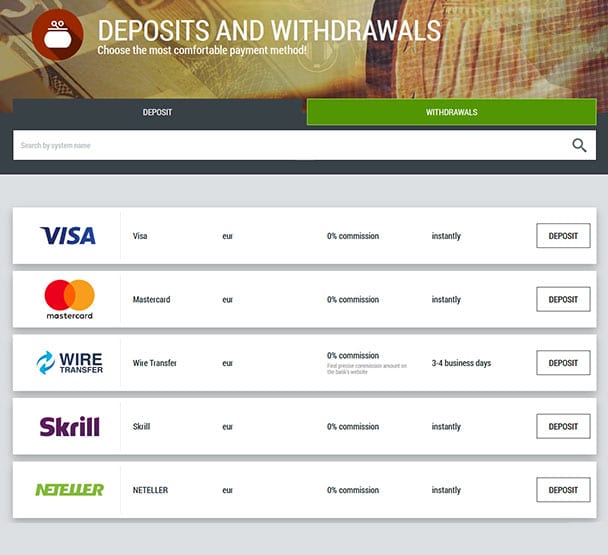 Users will incur fees on withdrawals
Deposits and withdrawals through Credit/debit card, Neteller, SticPay, Skrill, Perfect money and Bitwallet
Deposits and withdrawals generally processed quickly within 48 hours
Go to Broker
Risk warning: Capital can be lost. Terms and conditions apply.
8. Offers
8) Copy-trading and more: The benefits of trading on FBS
In addition to being able to plan and execute your own trading strategies, FBS also provide a comprehensive copy trading facility, which is one of the best features of the platform. Copy-trading allows you to automatically replicate the strategies and trades of the prominent traders on the platform. This allows you to follow in the footsteps of the seasoned veterans and professionals within the industry, hopefully making a bit of profit for yourself in the process. The copy-trading is implemented incredibly smoothly across the whole website, and it is clear this is a side of their business they are putting a lot of resources into developing.
In addition to the copy trading feature, FBS also has a section of extensive educational resources available for newer users and those more experienced ones looking to brush up.
If you require a Virtual Private Server (VPS), FBS provide this facility provided you deposit at least $450 in your account and trade at least three lots per month. This is a great service and allows you to avail of all the benefits of a stable internet connect.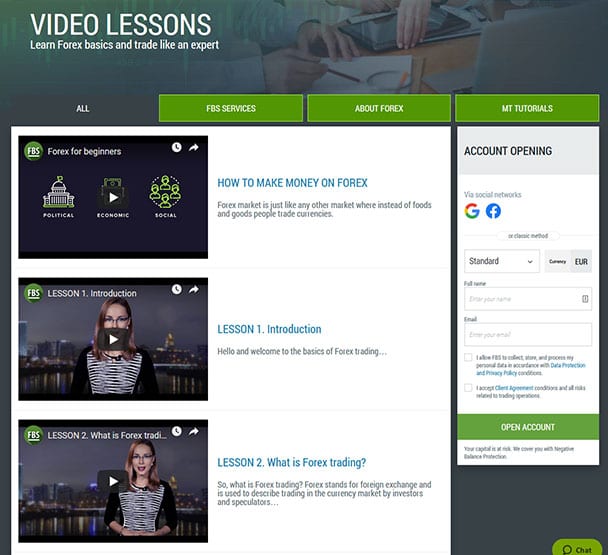 Full-featured copy trading facility
High-quality educational resources – great for beginners
VPS available on request
Go to Broker
Risk warning: Capital can be lost. Terms and conditions apply.
9. Regulation
9) FBS: Regulated by CySEC and IFSC
When it comes to customer protection, this is something FBS clearly take seriously and pride themselves on providing for every FBS brokerage account. They are currently regulated by both CySEC and the IFSC, two of the most stringent regulatory bodies anywhere in the world. The Asia-Pacific wing of FBS is registered and regulated out of the Marshall Islands and Belize, while the EU part of the business is established in the European Union via a company registered with the Cyprus Security and Exchange Commission (CySEC).
CySEC, IFSC
Regulatory Authority
Being registered in Cyprus gives FBS both the benefits of being regulated and able to operate within the EU as well as all the regulatory protections that come with being a Cypriot Investment Firm, which includes a deposit protection scheme, as well as compensation, should the company become insolvent. Additionally, customer funds are kept in separate bank accounts from the funds used for the daily operations of FBS. This means that in the event of a sizeable loss to the company's assets or if they become bankrupt, your funds will be protected from any creditors pursuing FBS stock trading.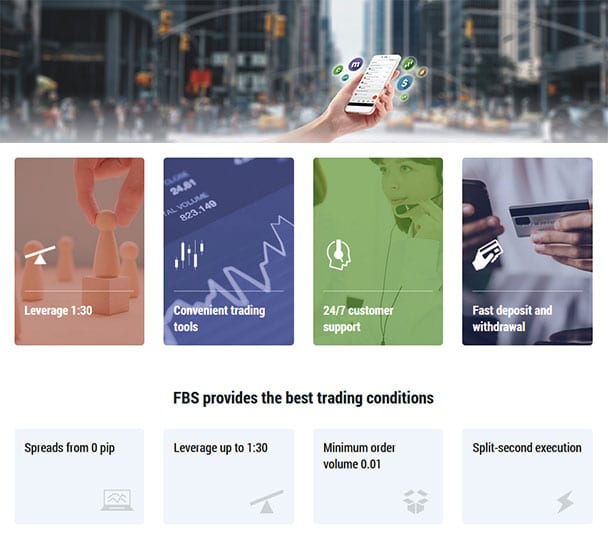 Regulated by CySEC and the IFSC
Established in Europe, with the main base in Cyprus
High levels of deposit and account protection for customers
Go to Broker
Risk warning: Capital can be lost. Terms and conditions apply.
10. Awards
10) FBS: An award-winning broker with a golden reputation
Having operation since 2009, and with a customer base that spans several continents, it is only natural that FBS has accrued a sizable number of industry awards. In total, they have received over 40 international recognitions, with 20 of these coming in the form of 20 international industry awards. Notable among these are Best International Forex Broker, Most Transparent Forex Broker 2018, Best Investor Education 2017, Best Forex Brand Asia 2015. Best Forex Broker Asia 2018 and Best Forex Trading Account 2018. FBS doesn't seem to win awards in the same category each year, which range from best overall broker to awards for safety and trust of clients. This shows the extent to which FBS excel in several different aspects of forex trading rather than being a one-trick pony as many other providers seem to be. Although the number of awards the provider wins is not the only consideration that you should take into account when choosing a broker, they are certainly a good indication of the level of service you can hope to receive.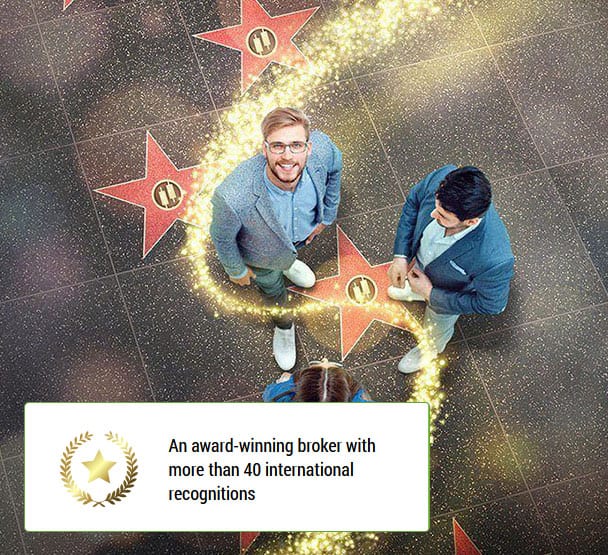 Over 40 international recognitions
Over 20 international awards
A diverse range of awards won
Go to Broker
Risk warning: Capital can be lost. Terms and conditions apply.
Conclusion
With one of the strongest reputations of any broker out there, FBS provides the high quality, full-featured forex trading experience we would hope for. Although they don't necessarily have the best spreads on offer, particularly on the floating fee accounts, they certainly keep pace with the other major players in the market. What FBS lack in terms of having the most competitive rates they make up for in the overall forex trading experience on offer. The solid educational resources and copy trading facility make this an ideal platform for newer forex traders, although professionals or full-time traders might prefer a slightly more low-key platform. Although the sign-up bonuses are somewhat weak, they do seem to run a reasonable number of competitions and ad-hoc promotions that, to some extent, make up for it. With that said, FBS is generally solid all-round, and you could do much worse than trading with them.
High levels of customer protection
Decent trading educational resources available to users
Multilingual customer support agents available
Customer support available 24/7
Minimal deposit requirements for new accounts
Spreads on forex trades slightly above the industry averages
Not quite the same presence in the EU market
No deposits via bank transfers
Test result
Broker

Go to Broker
Risk warning: Capital can be lost. Terms and conditions apply.