Fusion Markets is a Forex and CFD broker based in Melbourne, Australia, offering more than 120 tradeable assets and instruments across their product range.
When thinking about a Forex broker comparison with other brands, what is it that makes Fusion Markets unique?
That's a simple question to answer: It has decided to position themselves as the "cheapest" broker around with low commissions and spreads. Traders in Australia also get to benefit from no fees on deposits and withdrawals via credit and debit card.
But is that enough to make it stand out from the crowd? In this Fusion Markets review, we aim to find out.
Highlights
More than 120 tradeable instruments
Average of 36% lower commission than other Australian brokers
Dedicated trading support for all account types
Trade via desktop and mobile
30.
of 30 Forex Broker
Fusion Markets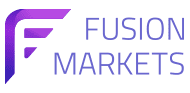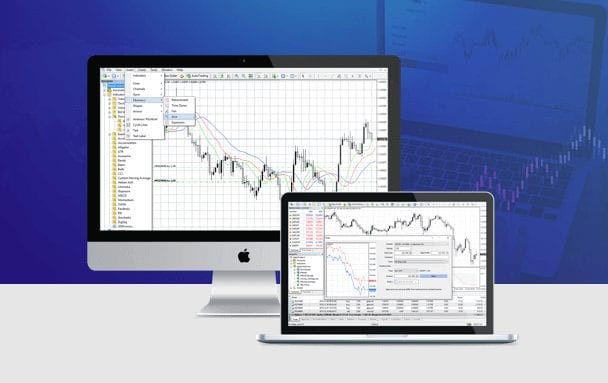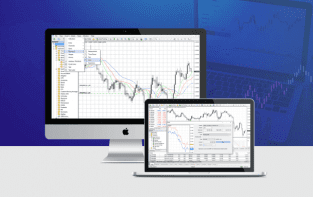 Headquarters and regulation
Australia (ASIC)
Fees and Spread
Depends on account type
Trading platform
MT4, Broker-owned Software
Trade Offering
90 Currencies
Services & additional benefits
Live
Hotline
E-mail
Economic Calendar
E-Book
Videos
1. Trading Offer
What can you trade?
Fusion Markets Forex Review
At the time of writing this Fusion Markets Forex review, there are more than 90 different currency pairs available to trade – a healthy figure for a broker of any size.
These include all of the usual suspects, including USD, GBP, EUR and AUD, as well as JPY, CAD, NZD and more.
The Fusion Markets model of low-cost trading comes into its own here, with spreads kept to a minimum and leverage chosen by the individual trader up to 1:500. You'll also get to access the market 24 hours a day, five days a week through access to a VPS server at discounted rates.
Fusion Markets CFD Review
Because Fusion Markets is regulated by ASIC rather than an EU authority, the firm is able to offer their traders a broad range of leverage options to suit their needs, from 1:100 to 1:500.
It offers a decent array of CFDs to trade, with all of the major equity markets and indices present and correct.
In terms of assets, Fusion Markets offers access to energy products such as crude oil, natural gas and Brent oil, along with precious metals trading; gold, silver, platinum and zinc are just four of the options here.
As far as cryptocurrency is concerned, Fusion enables you to trade only Bitcoin and a couple of the top-performing altcoins, such as Ethereum, Ripple and Dash.
Finally, there is a "coming soon" note on Fusion's website related to commodities. This could mean that, at some point in the near future, you will also be able to trade commodities such as coffee, cocoa, sugar and wheat via your chosen platform.
It's a decent enough spread of options with all of the key players accounted for. However, there are other firms – as noted by our broker comparison tools – who offer a more diverse selection of CFDs and exotics for trading.
Tradable:
EUR/USD
USD/JPY
GBP/USD
USD/CHF
AUD/USD
NZD/USD
USD/CAD
2. Costs
Fusion Markets fees & commissions
Some trading brokers state they are offering low commissions and fees without really delivering on that front. If there is one strength of Fusion Markets, it is that it delivers on its promise of being the lowest-cost broker in Australia.
When compared to other advertised Aussie brokers, Fusion's commissions are, on average, 36% lower than their competitors', and you can see that in the commission rate of £3.55 and €4.05 per round turn on Forex and precious metals.
When you factor in the close spreads and ability to modify your own leverage levels, it really does add up to a more affordable trading experience.
Fusion Markets Fees
As noted, the trading fees at Fusion Markets are reliably low, but traders from outside of Australia should be aware that there are some operating costs to consider.
First, if you wish to transfer your funds from an international bank account to the firm's Australian trust account, your fees will be roughly $20 to $30 USD for each transaction. Fees charged for card deposits and withdrawals tend to vary based on your provider.
On a brighter note, there are no fees for opening an account or for any ongoing trading, and should you have some time away, there are no fees for inactivity.
From a trading standpoint, the fees charged by Fusion Markets for trading Forex and CFDs are lower than many other brokers.
3. Account
Accounts
Whether the broker introduces changes to their accounts in the time after this Fusion Markets review is published remains to be seen, but for now, there are just two account types available.
These aren't really "graded" in any way – such as VIP or gold, silver and bronze – so your decision of which to open is made that bit easier.
Traders can choose between the Classic and ZERO accounts.
What's the difference between them? There isn't much to set them apart, to be honest. With the Classic option, any commission that is charged is included in the spread. The ZERO account has a stable commission charge – the GBP and EUR fees mentioned earlier in this Fusion Markets Forex review, with spreads starting from 0.0 pips.
The only differentiating factor between the two accounts is that trading cost, with the ZERO option typically working out cheaper on a trade-by-trade basis.
Otherwise, there's nothing special or distinguishing about the account types, and you can switch from one to the other simply by contacting customer support.
Currently, there are no swap-free account options or Islamic accounts, although this may change.
There is a Multi Account Manager (MAM) tool, so if you run separate accounts for multiple clients or family members, you will find switching between them nice and simple.
4. Platform
Trading platforms & mobile trading
The main disappointment with Fusion Markets is that it doesn't yet offer support for the MT5 trading platform.
That means that traders are left to their own devices with MT4 or WebTrader, with access to the MT4 mobile option thrown in for good measure.
Therefore, you will need to customise the look and feel of either platform to ensure your trading experience is as you want it, although Fusion promises that you can contact a member of its trading team to walk you through modifying the interface and related options.
While it may be a touch old hat now compared to its successor, MT4 is still a rock-solid trading platform that offers rapid execution speeds through one-click trading and a range of trade types including market, stop and limit orders.
You can monitor your activity and view documents such as profit/loss accounts with a simple click on your dashboard, and there's a handy selection of charts and indicators. However, you should keep in mind that these are very much "off the shelf." If you want more specific or customisable options, take a look at the firms offering proprietary software in our best Forex broker reviews on this website.
Both platforms offer access to Fusion Markets' full product range, so you can trade Forex, CFDs, metals, commodities and crypto from one place.
There are some automated trading options, but you will need to download the Expert Advisor tool to monitor and execute the best automated trades.
MT4 makes trading on your mobile a breeze, and whether you use an iOS or Android device, you will find that the platform is compatible with your handset. This is great because it enables you to execute trades and open/close positions on the move without needing to be chained to your workstation.
All traders also have access to a unique discounted VPS offer, with up to 25% off at Fusion's recommended partners.
5. Usability
Usability of the website
There is nothing unique or special about the Fusion Markets user experience, but there are no gremlins or red flags, either.
The bottom line here is that the Fusion website is easy to navigate, so you can register for a new account, manage the one you already have, and carry out basic functions such as making a deposit or withdrawal and checking your recent trading activity with ease.
Unlike some trading brokers, Fusion is completely transparent about its fees and commissions – it is its major selling point, after all. Just head to the FAQ page for all the details you need.
Similarly, the broker don't squirrel information away regarding its licensing and regulation. This is all readily available on the site and not kept hidden.
The first impressions are good, with a clean and simple colourway not getting in the way of your experience. You will need a strong scrolling finger at the ready to see all that the pages have to offer, but this is a common trait for trading brokers across the board.
MT4 and WebTrader themselves are easy to navigate and use, so from a user experience angle, we have to say that Fusion Markets is up to the task.
6. Support
Customer support
The complication for UK and international traders is that Fusion Markets is based in, and solely operates from, its Melbourne office, which can lead to difficulties in customer support.
Don't get us wrong: the support team are very helpful and responsive, so if you send them an email with a question or issue, you will get a very quick response. However, because of the different time zone, that reply might come outside of your preferred trading hours.
There is a live chat function on the website, but this is aimed at Australian traders. There is some crossover on the hours this service is available, however, so you might just be able to get through.
Finally, you can also try the telephone hotline, but this is also only available at times relevant to the Australian market.
On a related note, it is worth reiterating that all traders at Fusion – no matter how much money is in your account – can access tailored, personalised support from a trading professional at the firm. That's a nice and fairly unique touch from them.
7. Payment
Methods of payment
At the moment, to ensure security isn't compromised, Fusion Markets only offers three separate payment methods for deposits and withdrawals: debit or credit card (Visa, MasterCard) or bank transfer.
There are no minimum limits in place for deposits, so you can get up and running with whatever amount you feel comfortable with. Likewise, you can deposit as much as you want with no maximum ceiling, although larger deposits may fall foul of your card provider's security checks and require additional authorisation.
Keep in mind that there are fees for deposits and withdrawals from outside Australia, and these can amount to as much as $30 AUD.
There are no restrictions on withdrawals, and these are typically processed within 1 to 5 business days (remember the time zone difference).
You can carry out transactions in numerous currencies from around the world so you can get your trading up and running within the quickest possible timeframe.
8. Offers
Additional offers
One of the real drawbacks of Fusion Markets is that it offers minimal learning resources and educational material to its traders.
Of course, you can source this information elsewhere, but we always prefer it when a trading broker offers its own in-house learning resources.
Indeed, the only "educational" aspect of Fusion is that it offers a demo account option, so you can learn the ropes without risking your own capital.
Feeding into that, there's not a great range of market intelligence forthcoming from Fusion, nor are there trading signals, indicators and other useful tools. The only charting of any relevance is its live pricing tool, which offers real-time updates on how various Forex, CFDs and instruments are performing.
One useful trading tool is DupliTrade, which makes up for the absence of a standard copy trading offer. With this, you can duplicate the trades of a selection of hand-picked experts, who have been selected based on their successful trading history and track record. You can choose between a range of trading strategies to ensure you are investing in exactly the manner you desire.
9. Regulation
Regulation & deposit protection
When you make a deposit into your Fusion Markets account, your funds are held in a segregated trust account away from the main company account – which is necessary under Australia law – with Westpac, a notable banking institution in Australasia.
The Aussie regulator, the Australian Securities and Investment Commission, sets out the rules with which Fusion Markets has to comply or its licence gets whipped away, no questions asked.
That means that your funds will not be used for hedging trades, business expenses, operating costs or anything like that.
What else do traders need to know? Well, Fusion Markets is a trading name of Gleneagle Asset Management, who are also regulated by ASIC and granted approval to operate by the Australian Financial Services Licence (AFSL) organisation.
This gives complete peace of mind to traders, so you can be safe in the knowledge that Fusion Markets is regulated by a stringent authority. This is important because UK and international traders may be concerned about joining brokers overseas.
In short, you can trust Fusion Markets with your money, and you can rest assured that when you want to make a deposit, the funds will be immediately available to you.
10. Awards
Awards
Given that the brand only hit the market in June 2019, it would be harsh of us to get stuck into this Fusion Markets review by writing about how they have failed to win any major industry awards.
They simply haven't had a chance!
What we should point out here is that Fusion Markets isn't a newcomer to the game, nor are they green behind the ears. Fusion was founded in 2017, with Gleneagle Asset Management operating long before that to ensure that there is a wealth of experience to call upon.
Their trading team has been in the industry for years, so they can offer time-served advice that is backed by a proven track record.
Conclusion
The very simple tagline that Fusion Markets operates under is "stop paying too much to trade", and it's clear that the broker is appealing to casual, budget-conscious traders with its service.
It does actually practice what it preaches, with the figures confirming that they are an average of 36% lower when it comes to commission than their competition. And, depending on your location, there's the lure of free deposits and withdrawals with no charges whatsoever.
MT4 and WebTrader purists won't mind that these are the only two platforms available, while traders who operate heavily on their mobile devices will be pleased with the options provided for smartphone and tablet.
However, the number of trading options is limited, with only market, stop and limit buy/sell available. As mentioned earlier in this Fusion Markets Forex review, more advanced traders may find the range of options slightly limited.
There is a decent selection of Forex assets to trade, with more than 90 currency pairs, a range of CFDs, precious metals, commodities and more. It's unlikely that you will feel short-changed by the options available.
Marks are taken away for a complete lack of educational resources, but access to a personal trading assistant at least counters that concern somewhat.
Overall, Fusion Markets is the perfect choice for fee-conscious traders who are happy enough using "old-school" platforms to make their money.
Lowest commission and fees in Australia
Plenty of tradeable instruments available
Personalised, individual trading support
No support for MT5
No learning section for new traders
Test result
Broker