HYCM is an FCA regulated forex broker well-appreciated by traders all over the world. HYCM is a division of the conglomerate Henyep Capital Markets, with the headquarters located in London, UK. HYCM provides access to a wide spectrum of trading markets that include stocks, currencies, and commodities. HYCM forex offers a simple account opening process, comprehensive product and educational resources, making it an excellent choice for all kinds of traders. If you are in search of one of the best forex brokers, this comprehensive HYCM Forex Trading – Review 2020 offers essential information that will help you make a choice.
Highlights
User Friendly Platform
Regulated by FCA
Strong pedigree in the industry
Long-term experience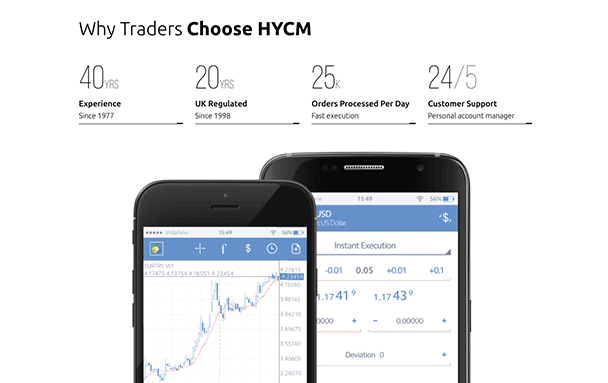 Go to Broker
Risk warning: Capital can be lost. Terms and conditions apply.
Headquarters and regulation
UK (FCA)
Fees and Spread
Depends on account type
Market Model
ECN/Market Maker
Demo account
Yes, available for 14 days
Trade Offering
69 Currencies
Services & additional benefits
Live
Hotline
E-mail
Economic Calendar
E-Book
Videos
1. Trading Offer
1) Forex Trading Offers: Spreads Starting at 0.2 pips and a Choice of Assets
As an industry leader regulated by FCS, CySec and other global regulatory bodies, HYCM is transparent in all matters. HYCM forex broker features a client deposit protection from external audits, compensation schemes as well as the segregation of trader deposits from operation capital in banks. The Broker has broad global relationships with some of the major liquidity providers that offer spreads starting at 0.2 for the raw account and 1.2 on the classic.
Traders can choose from a wide array of assets that go from currency pairs to stocks, commodities, oil, Forex, shares, metals and indices. All of them are integrated into one account that gives traders access to all capital markets through the global network. Depending on what currency a trader selects, the leverage of currency pairs goes up to 500. Their partnership with Pro Daily gives traders innovative signals while trading and with their MetaTrader platform, traders can add trading signals for free.
Tradable:
EUR/USD
USD/JPY
GBP/USD
USD/CHF
AUD/USD
NZD/USD
USD/CAD
HYCM has a maximum leverage level of 1:500, which is actually quite a high ratio but you will find this is close to what other brokers offer. When it comes to leverage, traders need to know that even though high leverages involve higher risks, they have the probability of earning higher profits on smaller deposits.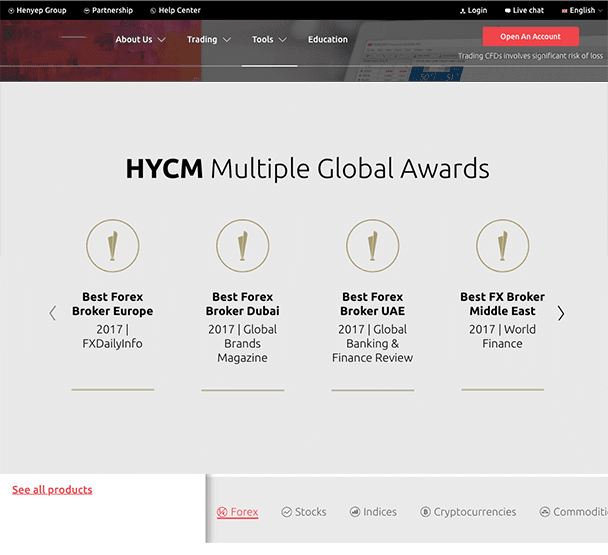 High leverage of 1:500
Partnership with Pro Daily
Over 100 assets to choose from
Go to Broker
Risk warning: Capital can be lost. Terms and conditions apply.
2. Costs
2) Forex Trading Costs: HYCM Offers Excellent Spreads
HYCM forex broker is a fixed spread broker that charges no commissions at all unless you are going for the raw account.  Here you will pay a slight spread of just 0.2 and $4 fee on round turn. Usually, fixed spreads are wider than adaptable spreads but they provide traders with expectable trading environment while protecting them from rough spreads swings that regularly happen. As a matter of fact, HYCM forex provides some of the most competitive spreads in the market as they amount to 1.2 pips on the USD/EUR and level less on standard and VIP accounts.
ECN/Market Maker
Market Model
For the raw  accounts, spreads start as low as 0.2 pips. As a trader, to open an account with HYCM, you need to deposit an initial minimum amount of $ 100, which is quite average in the industry. HYCM obtains their data from reliable third parties that obtain data from the markets. HYCM gets their commission from the market bids/ask spreads. HYCM Forex Trading – Review 2018 indicates that the platform doesn't have slippage, orders are executed on click of the button.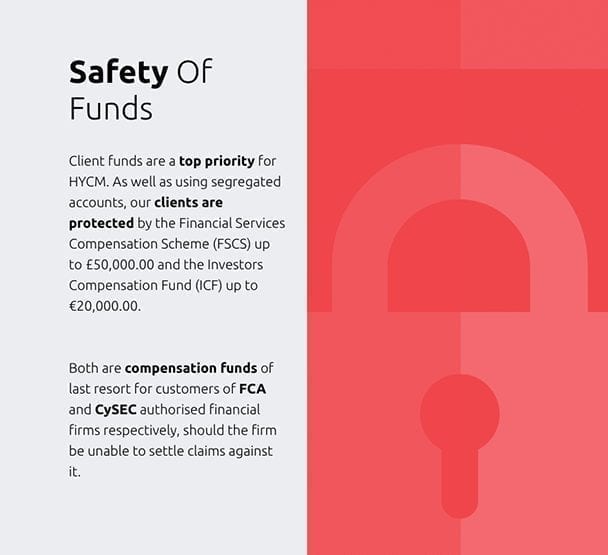 EUR/USD spreads start as low as 1.2 pips
Fixed spreads
Charges no commission except for raw account
Go to Broker
Risk warning: Capital can be lost. Terms and conditions apply.
3. Account
3) Accounts: HYCM has three types of accounts
HYCM forex broker offer three live trading accounts and a demo account as well. The three live trading accounts include a Mini account, Standard account and a VIP account. The mini account was designed with the beginners in mind and it requires an initial minimum deposit of only $100 to open. For more advanced traders, the broker offers the standard account that requires an initial minimum deposit of $1000, which would be suitable for their trading needs.
The third account is geared towards the professional level traders who are experienced and aren't worried much about losing. The VIP trading account requires an initial minimum amount of $10,000 and features the lowest spreads among the three accounts. There are other Islamic trading accounts for those who feel that they would like to use the markets based on Sharia principles. HYCM broker offers its beginners a demo account but it is not part of the live platform. However, the demo accounts looks just like the live account and you will get the very same functionality.
A HYCM Forex Trading – Review 2018 of it account types clearly demonstrates its focus on different customer clusters. On top of that, they have a free demo account with varying benefits that depend on the amount of activity.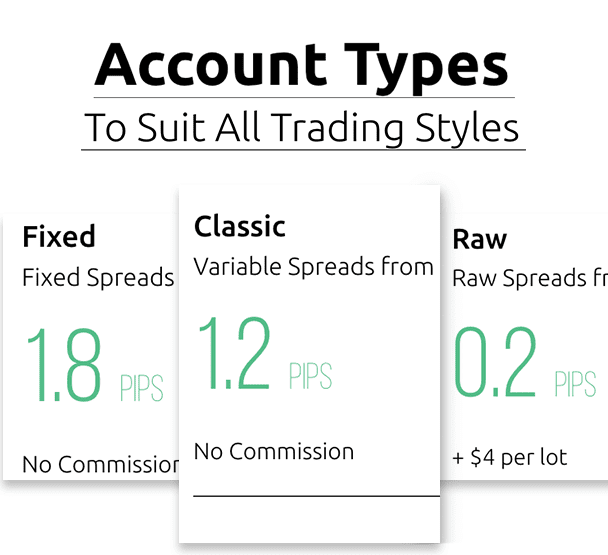 Minimum deposit of $100 to start trading with HYCM
Free HCYM demo account
Three different trading accounts
Go to Broker
Risk warning: Capital can be lost. Terms and conditions apply.
4. Platform
4) Forex Trading Platforms & Mobile Trading: Trade on the go
HYCM offers its traders two excellent trading platforms. You can choose their state-of-the-art multi asset platform, Prime Trader or you can use the HYCM mobile app while on the go. The Prime Trader platform uses the standard MetaTrader4 (MT4) that is well designed with incredible features.
The following is the HYCM Forex Trading – Review 2018. The download will be quick and once you agree to the provided disclosures, you can click on the MT4 icon to get to the platform. Once you login with your username and password, the main trading screen will appear and you will be presented with three panels that make up the platform. The first panel is the Market Watch panel that contains the live prices and symbols of the instruments traded on the site. The second panel is the Chart Window that displays the historical prices, charting tools and technical indicators. The third is the Terminal Window panel that shows the active, pending, or closed trades of the traders. This panel is also where you will be able to configure alerts as well as monitor system messages and important trading. HYCM forex is also supported by mobile devices and one of the reasons why most traders use it is because they have the ability to fully automate trades by Expert Advisors.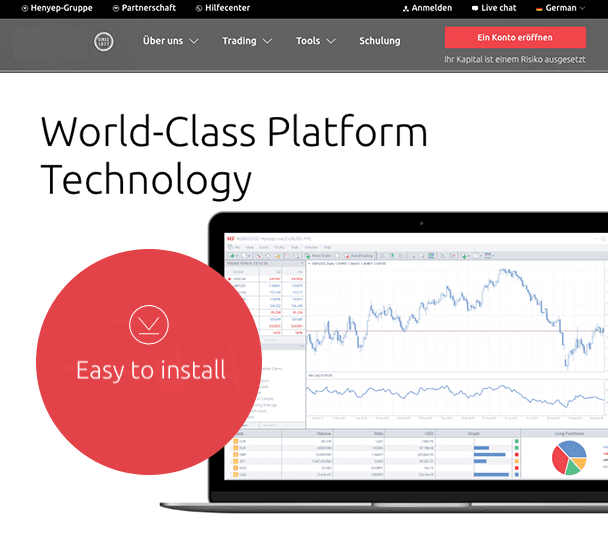 Mobile trading supported
MetaTrader4 user-friendly platform
Web based trading
Go to Broker
Risk warning: Capital can be lost. Terms and conditions apply.
5. Usability
5) Usability of the Website: HYCM has an intuitive interface
HYCM forex trading broker has a nice simple interface that is easy to navigate. The menu icons are clear and all the tabs are highlighted. There are no too much promotions and ads on their website that may frequently annoy visitors.Transparency in its business is clearly showcased with the license number boldly highlighted at the top right of the website. Other than the license number, other necessary information such as legal information, cookie policy, terms and conditions are also put clearly on the lower section of the website.Information on HYCM website is not clustered, everything seems to have been carefully thought about before being put on the website. The log in, register and chat icons are strategically located and you will not have any problems locating any of the common website functions. Further to its ease of use is the support of six languages. HYCM supports, English, Chinese, Russian, Italian, Spanish, and Arabic.It's clear that its target market is Europe, Asia, Russia Federation and China. On HYCM website you will find the range of assets they offer visually presented and the market awards they have received from top financial institutions.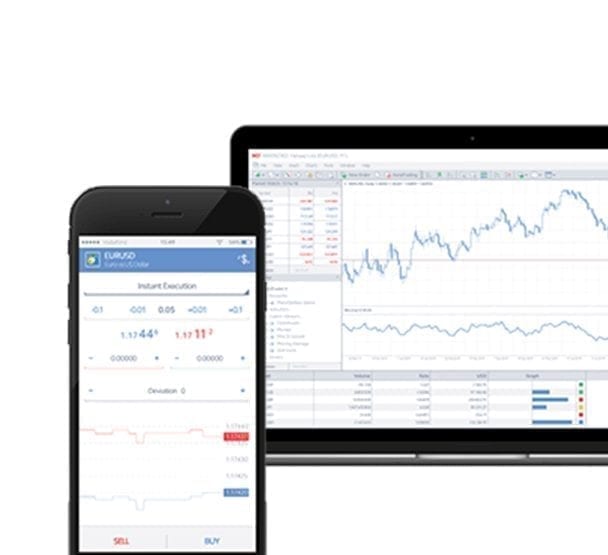 Six language supported
Nice and friendly interface
Information resourceful
Go to Broker
Risk warning: Capital can be lost. Terms and conditions apply.
6. Support
6) Customer Support: Excellent and professional customer service
HYCM customer service is excellent. Its excellence is in regards to the top level professionalism of its customer service personnel, timely response and closure of issues raised. Unlike other forex brokers who will request details from you when initiating a chat, this broker will not require any details from you, you just head straight to the issue.HYCM provides four methods of contact to their customer service; chat,call support, email support and social media. The chat is available from Monday to Friday 24/5.
You can also reach their customer support via email. General inquiries should be addressed to the following mail; ([email protected]), Account queries ([email protected]) and complaints ([email protected]).You can reach their customer service via phone call; for London desk (+ 44 – 208 – 816 – 7812) while Limassol desk (+ 357 – 25 – 245750). You can alternatively request a call back and the customer service will call you from the number you would have left from the form filled. You can also contact their support team via the following social media channels; Twitter, Facebook, Linked In, and Google Plus. A Forex comparison will reveal to you that indeed HYCM is a reliable broker when it comes to customer support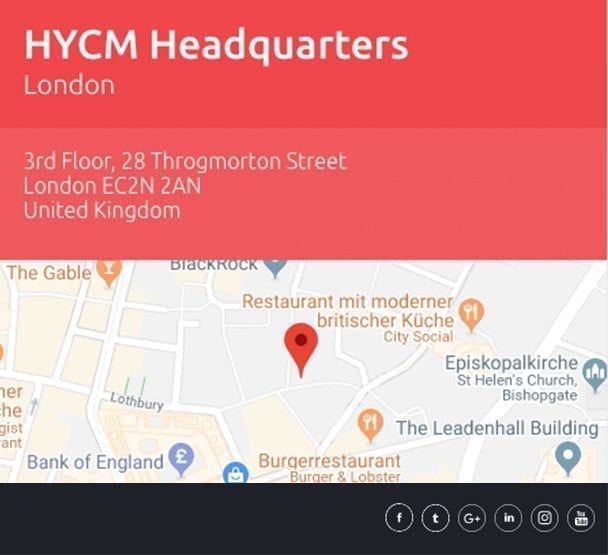 24/5 support
Professional customer service
Fast issue resolution
Go to Broker
Risk warning: Capital can be lost. Terms and conditions apply.
7. Payment
7) Methods of payment: HYCM offer convenient payment methods
HYCM accepts payment and withdrawals via common payment methods. The following are the methods used for payment and withdrawals; Skrill, Neteller, WebMoney, Wire Transfer and other local methods. The minimum payment amount accepted is USD 20 and €20 when using WebMoney. The minimum amount that traders can withdraw is USD 20. A minimum amount of €20 and USD 250 is required when using WebMoney and Wire Transfer respectively. With most ewallets the duration for the funds to reflect is instant whereas for Wire Transfer it takes 1-5 business days for the funds to reflect. You should note thatthere are no transaction charges except for WireTransfer which has a maximum fee of USD 30per transaction for withdrawals below USD 300.
In a measure to keep itssecurity features water tight and adhere to anti money laundering rules, HYCM has introduced the following rules to ensure that money isn't laundered. Money should be withdrawn back to its original source of funding,withdrawals should not be channeled to a different account other than the trader's.In cases of excess profits, money will be withdrawn to a bank account of the trader.
HYCM recommends to put accurate information when registering your account, you can later alter information from the portal as your details may change. The following is a summary of their payment methods.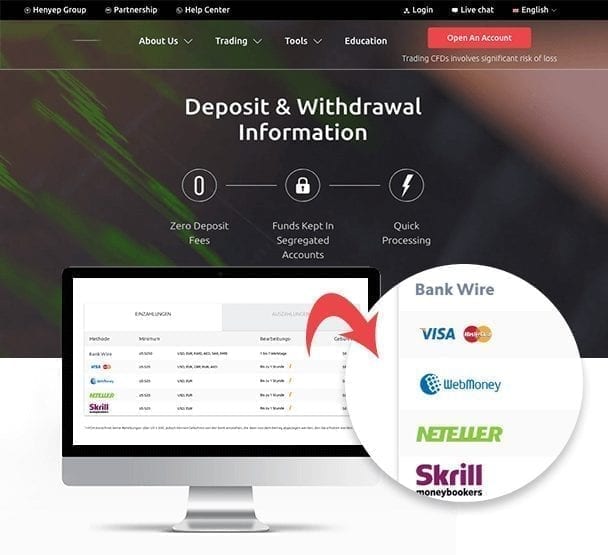 Zero charges on deposit and withdrawals
Fast payment processing time
Tight withdrawal security measures
Go to Broker
Risk warning: Capital can be lost. Terms and conditions apply.
8. Offers
8) Additional offers: Free economic calendar and market analysis tools
HYCM goes takes an extra mile in an effort to offer its customer with customer centred tools and services for their trading. A review of HYCM additional offers exhibit a dedicated pursuit of HYCM to constantly avail the best trading environment for traders.
The following are the tools offered: Economic calendar – traders don't have to search for economic news from other websites. An economic calendar is a handy resource especially for fundamental traders. Having an economic calendar on your broker's website reduces the hustle of switching a lot of tabs. FX calculators – You don't need to buy tools to calculate lots, HYCM has an FX calculator on its website.
An FX calculator on your brokers website is helpful since you have all you information centred and taking trades would become easy. Why incur an expense in building a calculator yet HYCM has one? Free MT4 video tutorial – there are free educational MT4 videos, e-books and courses for leaners. The education materials cover all aspects of trading such as risk management, trading psychology, trading strategy and many more. Whether a newbie or experienced trader, there is something for you to learn at HYCM education portal.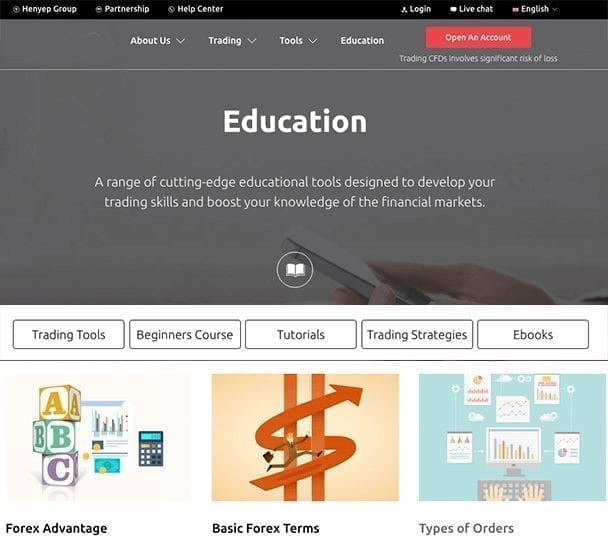 Weekly outlook of major currencies and commodities, a daily market commentary and a real time news sections.
There is a free demo account available for strategy testing and for inexperienced traders who might want a feel of the real trading environment.
Educational resources available for free
Go to Broker
Risk warning: Capital can be lost. Terms and conditions apply.
9. Regulation
9) Regulation & Deposit Protection:HYCM is fully compliant
The question, is HYCM forex trading legit, find its answer in this section. A legit forex broker will always have its business regulated.A regulated business ensure that it abides to the rules pertaining a particular industry.HYCM is regulated by both CySec and FCA under license number 186171 and 259/14respectively.Further trader protection is provided by Investor Compensation Fund (ICF) and Financial Services Compensation Scheme (FSCF). These two bodies though located in different jurisdiction, they provide compensation to traders in case the broker goes insolvent and as a result they are unable to give customers their money back. For FSCF the limit is capped at £50,000 while ICF compensated an individual trader up to a maximum of £20,000.
HYCM has the trader's interest at heart, as a result it takes seriously the security of trader's personal and financial information.It has invested in state of the art, IT security hardware and software to safeguard its customer information. Their servers are protected using 128-bit keys which are dynamically generated, a security feature used in the banking operations. Personal information is encrypted using VeriSign which issues 128-bit-SSL certificates.A HYCM review shows further security measures are taken such as protection of minors is guaranteed by making sure every customer that signs up provides a copy of national ID, passport and a proof of residence document such as bank statement.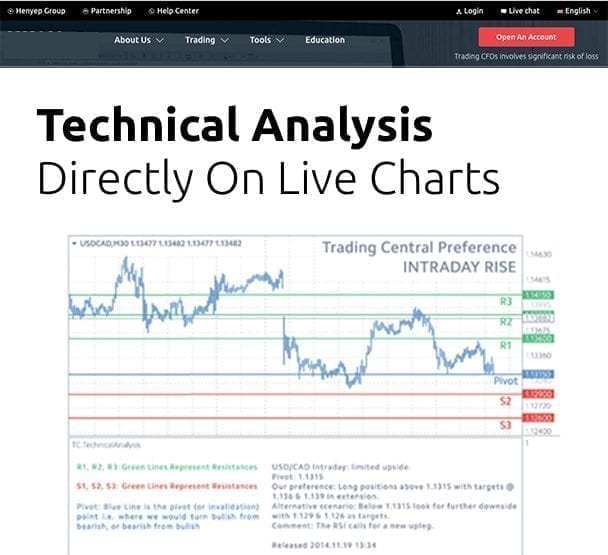 HYCM is regulatory compliant
Advanced IT security measures
Trader's protection under two schemes
Go to Broker
Risk warning: Capital can be lost. Terms and conditions apply.
10. Awards
10) Awards: HYCM recognition is a true reflection of its business
Is HYCM a good broker? Yes, in 2017 alone HYCM bagged five awards, in 2015 it received two awards and in 2014 one award. These show an increasing number of recognition and it's expected they will continue to be honoured if they continue with their excellent service. That definitely shows that HYCM is a good broker. In 2017 they were honoured with the award of the Best Forex Broker in Europe, Middle East, Dubai and UAE. They also received the award of the Best Mobile Trading Platform. These are awards that were awarded by different bodies. The two awards they received in 2015 were; Best retail platform and best broker in southern Europe. Both awards were handed to them by forex report. In 2014, they received the award of the Best forex broker in Europe. Clearly HYCM has demonstrated that it's on 'kaizen' model (constant improvement) of every aspect of its business.HYCM review by industry experts would certainly accord it with more awards in the year 2018, which as at now looks obvious. Is HYCM forex trading is legit? Definitely yes, the above awards they can't be honoured to an illegitimate business.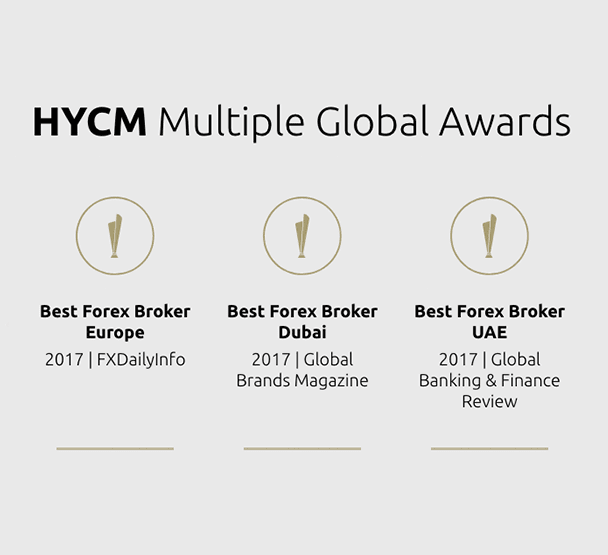 Year by year awards
No gross misconduct reported
Multiple regions recognition
Go to Broker
Risk warning: Capital can be lost. Terms and conditions apply.
Conclusion: Simply the best
A review of HYCM customer service, trading platform, trading costs and other features clearly indicate that if they continue with their stellar success performance then they will rise to be the most preferred broker across Europe and Asia. So far so good, there are no reports of complaints raised by any of its customers. If you do a broker comparison – forex comparison  you will agree to the fact that HYCM falls in the category of best forex brokers.
Sign up process is a breeze, constant support from customer service, multiple account types, VIP programme, no slippage and other enticing features of this broker. Other than advertising on the website and other blogs about their offering, they practice what they say. Just land to their website and watch out the response rate of their customer support.
Its double regulation adds a solids reason why this broker is credible. Anyway, who likes to do business with an unregulated broker?
Regulated broker
Demo account
Excellent customer service 24/5
negative balance protection
Supports MT4 on PC and smartphones
Paypal not accepted
fixed spreads which are relatively high
Website design isn't intuitive
Test result
Broker

Go to Broker
Risk warning: Capital can be lost. Terms and conditions apply.