Trading in forex is a difficult market to break into. Because of this, many more recent forex start-ups struggle to trade for the long term. ITRADER does not have this issue – having been around since 2012, it has a relatively long pedigree to back up its business. It is based in Cyprus and as such conforms to EU legislation. It is also regulated by CySEC, which is one of the biggest regulators around. All of this ensures that ITRADER is a forex broker that is here to stay.
Highlights
Has seven years of trading experience
Abides by EU legislations to trade
Regulated by CySEC
Based in Cyprus
4.
of 30 Forex Broker
ITRADER.com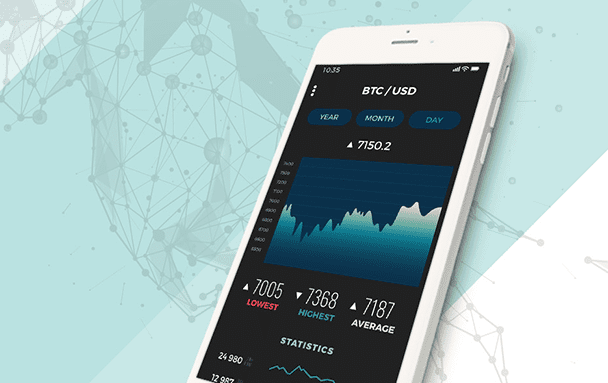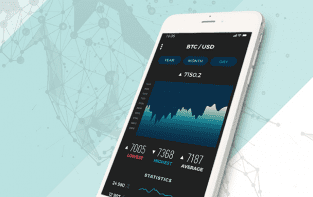 Go to Broker
Risk warning: Capital can be lost. Terms and conditions apply.
Headquarters and regulation
Cyprus (CySEC)
Fees and Spread
Depends on account type
Trading platform
MT4, Broker-owned Software
Demo account
Yes, 2 weeks available
Trade Offering
50 Currencies
Services & additional benefits
E-mail
E-Book
Videos
Courses/Seminars
1. Trading Offer
1.) Forex Trading Offer
ITRADER currently has 48 forex assets on offer to its customers. When carrying out a forex broker comparison, this is a relatively good number and ensures that traders can easily carry out the trades they want. In addition to this, there are over 100 stocks, commodities and indices on offer to traders. This means that traders who want a varied portfolio have a wide range of choices available. As an overall broker comparison, ITRADER manages to offer a comparable amount of tradable assets to many other brokers on the market.
All forex trades can be made with a range of currencies, which ITRADER uses to ensure that the best deal for each customer is available. Because the forex market has a daily value of $4tn, ITRADER ensures that its customers are provided with the highest level of support possible.
Tradable:
EUR/USD
USD/JPY
GBP/USD
USD/CHF
AUD/USD
NZD/USD
USD/CAD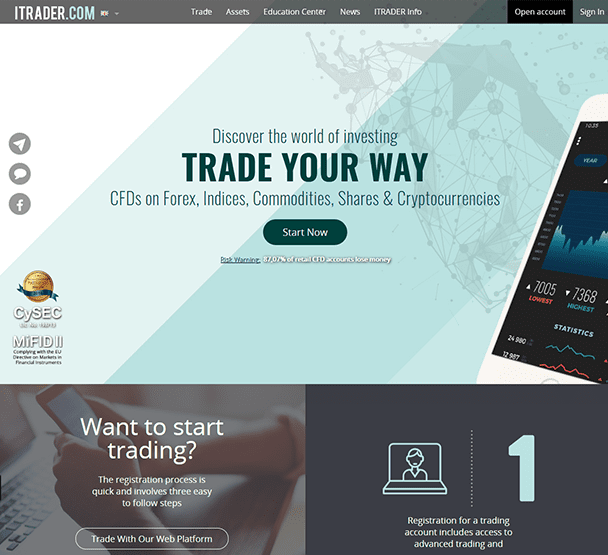 48 forex assets are available to customers
Over 100 other stocks are also available
A range of currencies can be used to trade
Go to Broker
Risk warning: Capital can be lost. Terms and conditions apply.
2. Costs
2.) Forex Trading Costs
ITRADER offers commission-free trading on every account that it has available. The only costs that are associated with its accounts are the spreads that are on offer. The silver, gold and platinum accounts all have spreads associated with them, with the silver account having the highest spreads and the platinum account offering the lowest spreads. There are no specific fees placed on any of the accounts – trading volumes and deposit amounts are what define the account type.
There are no additional fees on top of each account, so there are no deposit or withdrawal fees placed on accounts at ITRADER. In this review of ITRADER , we found that ITRADER was up front about the costs that it had in place and was very honest to its customers as to what they were likely to be charged. This was especially apparent for the Islamic account, which has certain requirements in order to conform to religious laws for Muslims regarding trading. The Islamic account has the same level of spreads as the platinum account and as such requires a larger deposit and trading volume. It also has no overnight interest charges.
For professional traders, trading with the platinum account will offer the lowest costs. Leverage also increases as the account changes. The better account you hold with ITRADER, the higher leverage you can access.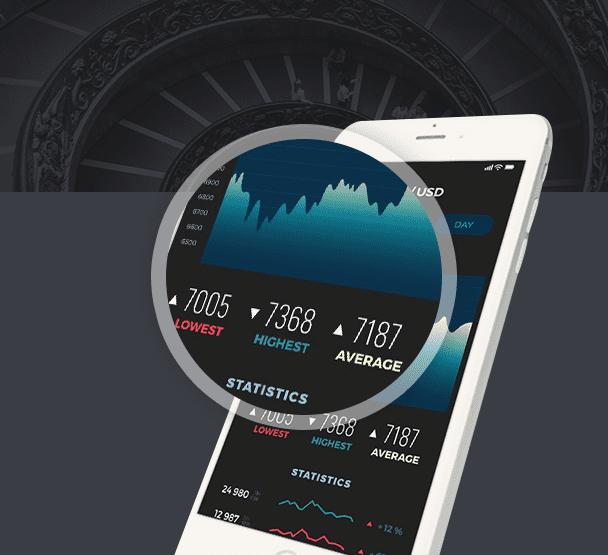 No commission or fees charged on trades
Spreads are lower as the account improves
Islamic account has no overnight interests
Go to Broker
Risk warning: Capital can be lost. Terms and conditions apply.
3. Account
3.) Accounts
There are three main accounts that are available to customers at ITRADER . When asking is ITRADER good, the first place you should look at is the accounts that it offers. All of the best forex broker sites offer their customers a wide range of accounts and ITRADER ensures that it also does this. With a silver, gold and platinum account all on offer to customers, this broker ensures that every level of trader is catered to. The silver account has a minimum deposit of $250, £250 or €250. This will provide a commission-free trading account with a spread of around 2.2 pips, depending on the asset. There is also a leverage limit of 1:200.
When moving to the more advanced accounts, such as the gold or platinum account, this requires a higher minimum deposit. The gold account has a spread of around 1.3 pips, depending on the asset. The leverage limit is also increased to 1:400. The platinum account lowers the spread further to an average of 0.7 pips. The leverage limit is also increased to 1:500. With both of these accounts, an account manager is provided, as is access to all of the videos and webinars, which the silver account does not have.
On top of these three accounts, there is also an Islamic account available. This account is set at the same level as the platinum account, but it removes overnight commissions and other trading factors that may go against Islamic laws. This means that ITRADER allows Muslims to have an ITRADER brokerage account with minimal fuss and without having to worry about contradicting their religion.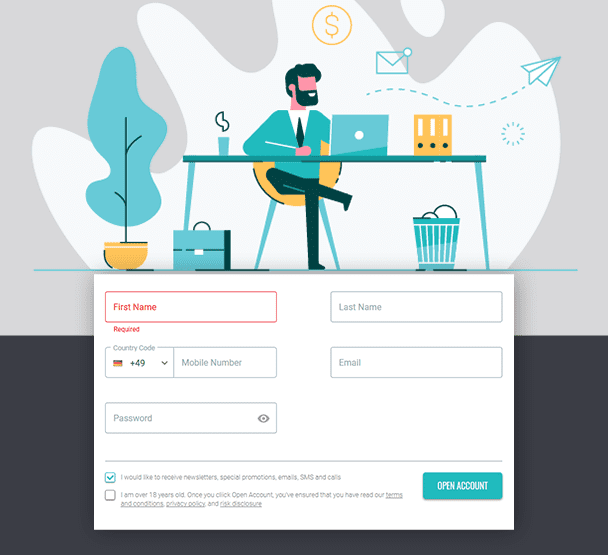 Three types of account available: silver, gold and platinum
Each account offers lower spreads to customers
The Islamic account is a platinum account with added features to allow Islamic trading
Go to Broker
Risk warning: Capital can be lost. Terms and conditions apply.
4. Platform
4.) Forex Trading Platforms & Mobile Trading
In terms of trading, ITRADER makes it very simple for traders to engage with the platform. In this review of ITRADER , we found that it offered an excellent choice of different platforms, with something for every level of trader. The first platform that is on offer is the WebTrader platform. This is a simple browser-based platform that gives beginner traders a simple and user-friendly entrance to trading. It includes a two-week demo account so that beginners can easily make the transition to trading with real money.
There is also the MetaTrader 4 platform on offer. This is an industry-standard trading platform that allows traders access to a wide range of trading tools, such as analytics, as well as a user-friendly and customisable platform. While it may not be as beginner-friendly as the WebTrader platform, it offers more advanced traders the ability to start trading with a powerful and familiar platform immediately. The ability to use MetaTrader 4 is something that anyone looking to start ITRADER forex trading should see as a positive.
ITRADER also offers traders three separate ways to trade via their mobile device. The WebTrader platform can be accessed from any web browser, and as such an optimised platform can be used with any mobile device that has internet access and a browser installed. The MetaTrader 4 platform also has a slimmed-down and optimised app available for traders who want to use a familiar platform for their mobile trading. There is also an ITRADER mobile app available to traders. This is optimised more for the services that ITRADER offers and as such works at a faster rate. However, if you are not used to how the platform works, then it may be better to stick with the mobile version of the platform you are used to using.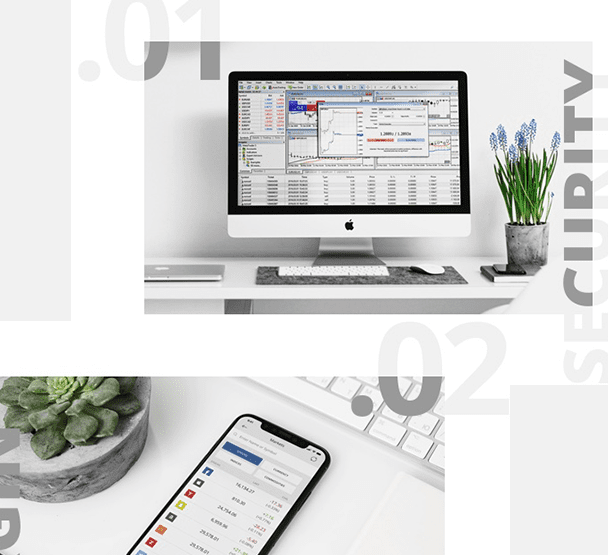 WebTrader is available to more beginner traders
MetaTrader 4 is on offer for more advanced traders
There is a range of mobile options available
Go to Broker
Risk warning: Capital can be lost. Terms and conditions apply.
5. Usability
5.) Usability of the Website
The ITRADER website looks extremely professional. It has a clean design that does not strain the eyes at all. The colour scheme ensures that it provides relatively light colours to keep it easy to look at for long periods. When first entering the site, it is apparent that it is easy to navigate. There is both a menu at the top of the screen that scrolls down as you look through the site, making it easy to move to another section at any time, and a navigation map at the bottom of the page. This makes looking through the ITRADER site a very easy process.
Something that was very good to see while creating this ITRADER brokerage review was that all of the legal information is easy to find. Included in the ITRADER info menu heading at the top of the page is a range of legal information. With both regulations and safety of funds covered in this menu, it shows that ITRADER is serious about being transparent and open to anyone who intends to begin ITRADER forex trading. This is excellent to see and helps to show that ITRADER is a legitimate broker that intends to show its customers transparency.
It is also very easy to access the trading platforms through the website, which ensures that traders do not have to worry about struggling to find the platform when they are in a rush.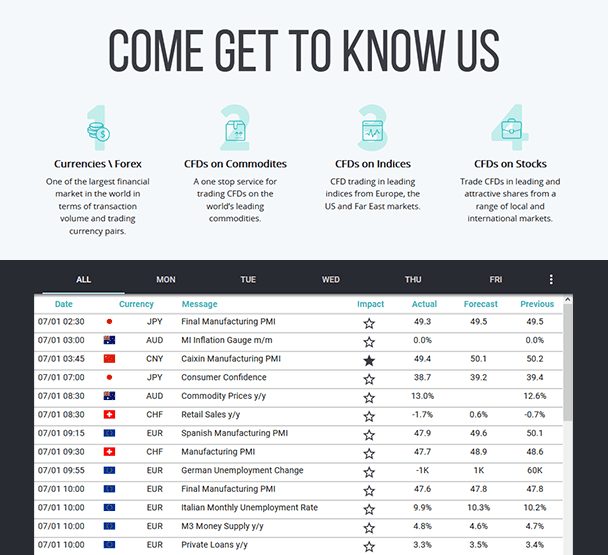 The site looks nice and has a pleasant colour scheme
It is easy to navigate, and it is easy to find everything
The legal information is all made apparent
Go to Broker
Risk warning: Capital can be lost. Terms and conditions apply.
6. Support
6.) Customer Support
The main method of contact for ITRADER customer support is through telephone and email. There is currently no live chat facility available on the website. The site did initially have this option, but for some reason, it was removed without ever being functional. The lack of live chat does mean that it makes it harder to get in touch to solve a big issue as all problems are given a first-come, first-served label. Live chat usually helps to weed out small problems as they can be dealt with right away with minimal hassle.
Despite the lack of live chat, the telephone and email support are both knowledgeable and polite when dealing with customer issues. The support itself is only available between 06:00 and 19:00 GMT, which does mean that issues in the evening, at the weekend, and for those from a different time zone will not be dealt with until the business hours open up again. This does make it difficult if you have an urgent issue outside of business hours.
There are dedicated account managers available for gold accounts and above. However, they also conform to the business hours, which means that even having a better-quality account will not solve any customer support problems outside of business hours. Overall, the customer support is excellent during business hours, but as it is not 24/7, it does have a significant area for improvement.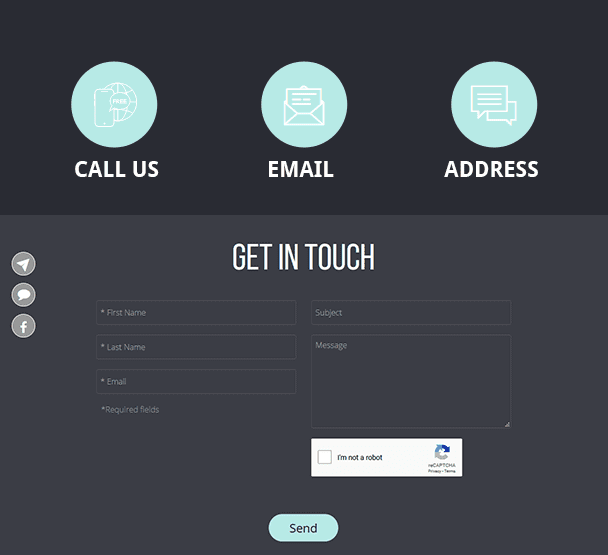 No live chat available
The support workers are knowledgeable and polite
The support is not open 24/7
Go to Broker
Risk warning: Capital can be lost. Terms and conditions apply.
7. Payment
7.) Methods of Payment
There is a wide range of financial transaction methods available at ITRADER. In this review of ITRADER, we discovered that it covered most traditional methods, including credit/debit cards and bank transfer, as well as newer methods such as e-wallets. This means that when opening an ITRADER brokerage account, you will be able to use almost any deposit or withdrawal method available.
For all accounts, there is an instant withdrawal processing time. However, it will then take up to seven business days for credit/debit cards and bank transfers. E-wallets such as Skrill or Neteller will take up to an hour to complete the withdrawal, but can be completed instantly.
There is a $250 minimum deposit for the silver account, and this amount increases for both the gold and the platinum account. There are no account fees in place and also no deposit or withdrawal fees.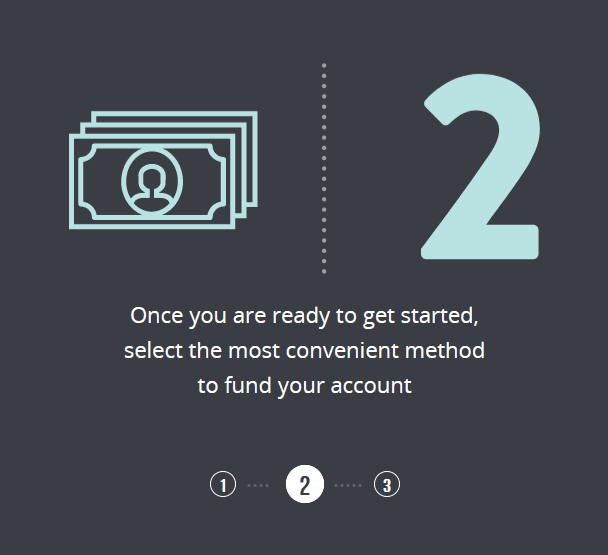 Traditional payment methods are available
More modern payment methods are on offer
$250 minimum deposit
Go to Broker
Risk warning: Capital can be lost. Terms and conditions apply.
8. Offers
8.) Additional Offers
When carrying out ITRADER forex trading, it is safe to say that a wide range of additional materials is offered. The education section is wide ranging and extremely useful. There are eBooks, courses and tutorials available to every account holder. This all makes it very useful for a new trader who is attempting to learn about the trading industry and how to improve their skills. There is also a video on demand section and regular webinars available for gold and platinum account holders, which adds an extra layer to the education that is on offer at ITRADER.
What was also good to see while writing this ITRADER brokerage review was that a two-week demo account was also included. This allows beginner traders to access the WebTrader platform and trade with $100,000 of demo money. It gives a risk-free learning curve and ensures that beginner traders can gain some hands-on experience with the platform and trading.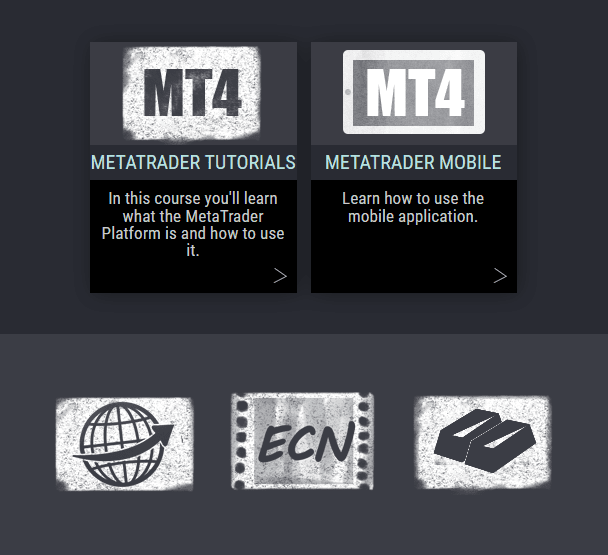 A huge amount of educational resources is on offer
Gold and platinum accounts can access videos and webinars
A demo account is available
Go to Broker
Risk warning: Capital can be lost. Terms and conditions apply.
9. Regulation
9.) Regulation & Deposit Protection
ITRADER makes its regulation well known to its customers in the legal section. It is regulated wholly by CySEC, which is one of the most well-known regulators in the financial sector. This shows that ITRADER is legitimate and that it operates in a fair manner. On top of this, it is also registered with a number of other regulators in order to accept customers from a wide range of different countries. This is another example of ITRADER ensuring that it is completely transparent with its customers.
CySEC
Regulatory Authority
ITRADER also uses segregated accounts to help ensure the safety of client accounts. It also sends its accounts to CySEC at regular intervals to ensure that it is above board. There is no deposit protection on offer at the moment, though ITRADER does use SSL as a safety feature when all transactions are made.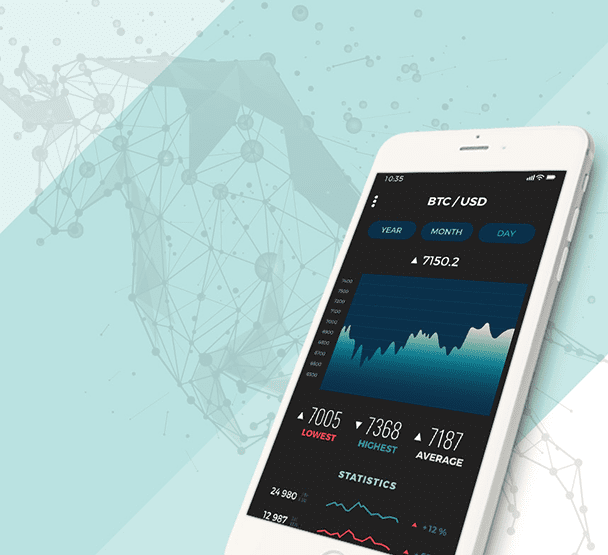 Regulated by CySEC
Registered with a number of other regulators
No deposit protection
Go to Broker
Risk warning: Capital can be lost. Terms and conditions apply.
10. Awards
10.) Awards
ITRADER has won a number of awards within the financial sector in recent years. The broker includes in its own product description that it is an award-winning broker. Some of the awards that ITRADER has won include Best Partnership Program 2013, Best Forex Brand from Global Brands Magazine and Best Broker Insurance and Service in 2015.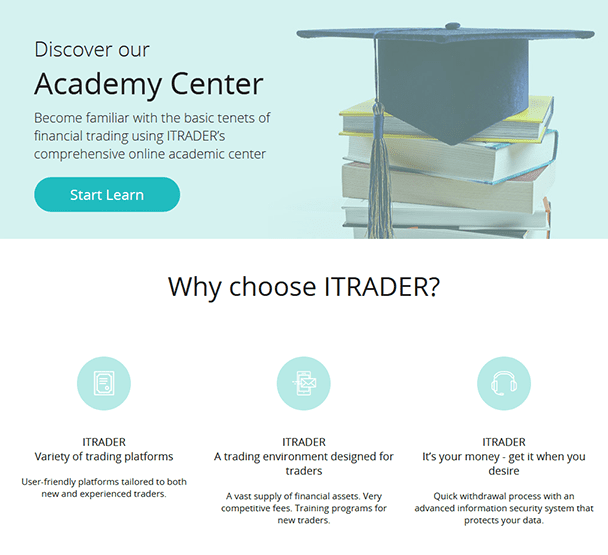 Award-winning broker
Best Forex Brand from Global Brands Magazine
Best Broker Insurance and Service 2015
Go to Broker
Risk warning: Capital can be lost. Terms and conditions apply.
Conclusion
Overall, in this review of ITRADER , we found that it is one of the most reliable and secure brokers on the market. It offers excellent levels of service at all junctures and has a large range of regulations and registrations in place to make sure that it complies with all relevant laws.
The account choice gives traders of all levels the opportunity to trade. With no commissions on trades and no fees on any financial transactions, the broker gives traders the opportunity to keep costs as low as possible. On top of this, when traders use its services at higher volumes, the spreads fall, which decreases the overall costs even more.
The only real negative to the ITRADER service is the customer support. This offers significantly less than a lot of other brokers on the market and has a great deal of room for improvement. However, on the whole, ITRADER offers an excellent service to its customers with low costs and a wide range of features.
No commissions on any trades
No fees on any deposits and withdrawals
There is a wide range of educational resources available to customers
Traders can use a demo account for two weeks if they are new to trading
The spreads for the platinum account are extremely low
The customer support does not offer live chat
The customer support is not open 24/7
There is a big gap between spreads for the silver and gold accounts
Test result
Broker

Go to Broker
Risk warning: Capital can be lost. Terms and conditions apply.