LQDFX was founded in 2015 as an STP forex brokerage firm that offers trading services through the MetaTrader 4 and xStation. The company is owned and run by LQD Limited, a financial services organization.
LQDFX has offices in Malta and Marshall Islands. As a requirement for all companies operating in the country, LQDFX offers forex and CFD trading services in line with the provisions of the Marshall Islands Business Corporation Act. Overall, there are about 49 different currency pairs that traders can buy and sell on the platform.
Highlights
LQDFX is one of 31 brokers that submit to external dispute resolution with the Financial Commission.
The company is domiciled in the Marshall Islands and has an international office in Malta.
LQDFX allows you to trade up to 49 different currency pairs.
LQDFX operates a PAMM account system, where investors can pool money have an active trader among them trade the account, and share any profits made accordingly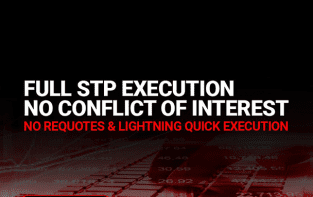 Go to Broker
Risk warning: Capital can be lost. Terms and conditions apply.
Headquarters and regulation
Marshall Islands (The Financial commision)
Fees and Spread
Depends on account typeCommission and spread
Trading platform
MT4, Broker-owned Software
Demo account
Yes, unlimited
Trade Offering
47 Currencies
Services & additional benefits
Live
Hotline
E-mail
Economic Calendar
E-Book
Videos
1. Trading Offer
1) Forex Trading Offers: Trade 49 FX Pairs with LQDFX
A broker comparison of trading offers shows that LQDFX allows traders to trade FX and CFDs that have been pooled from several asset classes in the market. Such convenience means that traders need not worry about their trading choices being limited to just a few products.
a) Tradable Assets: The products available for trading at LQDFX include: FX pairs, CFD assets, indices, spot metals and agricultural commodities.
b) FX: LQDFX forex trading offering features 49 different pairs which include major, minor, exotic pairs and crosses. This way, traders have access to the very best pairs that will allow them to gain from the market as soon as the opportunity to do so presents itself.
c) CFDs: LQDFX allows its clients to trade on some of the major stock indices, spot metals and commodities such as sugar, cocoa, wheat, coffee, among others.
All FX assets are traded under STP conditions, but the CFD assets are traded under market maker conditions.
LQDFX forex has been built to support forex, indices, commodities, and precious metals
LQDFX makes trading convenient by offering a broad range of tradable assets
LQDFX provides a variety of precious metals as CFD assets. Spot gold and silver are traded as pairings against the US Dollar.
Go to Broker
Risk warning: Capital can be lost. Terms and conditions apply.
2. Costs
2) Forex Trading Costs: Enjoy Low Spreads on LQDFX
The cost of trading activities on a forex platform is a major factor which traders consider in deciding whether or not to go trading with a particular broker. One of the major attractions of LQDFX is that it offers quality trading services at low costs. The firm also offers variable spreads, depending on the trading account type.
The platform's minimum spread on ECN accounts begins from 0.2 pips on EUR/USD. Micro- and Islamic accounts have spreads of 1.4 pips on average. A commission of $7 is charged per Standard Lot for STP trades. The commission fee for VIP accounts is $5 per 100,000. Overall, the average trading costs for the EUR/USD pair hovers between 0.9 to 1.0 pips, including commission. So a broker comparison of fee structure shows clearly that LQDFX offers one of the most competitive costs of trading in the industry.
However, ECN spreads on the company's xStation platform is about 0.5 pips. While this is considerably higher, it is still reasonably good if an objective forex comparison is made. Furthermore, LQDFX does not charge users for depositing or withdrawing funds from the platform. So, it is evident that the total trading costs are less on LQDFX than on most other platforms.
LQDFX does not charge deposit or withdrawal fees.
The commissions charged vary depending on the account type being operated.
ECN account spreads are comparatively higher.
Go to Broker
Risk warning: Capital can be lost. Terms and conditions apply.
3. Account
3) Accounts: Several Options to Choose From
If there's one aspect of trading where LQDFX manages to stand tall above the competition, it is with regards to trading accounts. The company offers traders a choice of five account types, all of which deliver remarkable value. Of these accounts, three are commission-free. The various accounts offered include:
The Micro account, which requires $20 as the minimum initial deposit. The maximum leverage allowed on this account is 1:30.
The Islamic account which as with the Micro account, requires a minimum deposit of at least $20 to operate. The maximum leverage on this account is 1:30.
The Gold account, where the initial deposit amount is a minimum of $500 and the maximum leverage is set to 1:30.
The ECN account requires you to have at least $500 before you can begin trading. The maximum leverage is 1:30.
VIP account: Here, the minimum deposit is $25,000. The account carries maximum leverage of 1:30.
This LQDFX forex broker review uncovers that except for the VIP account, all account types have a minimum trade size of 0.01. The VIP account has a trade size of 0.1.
LQDFX provides a swap-free account that's targeted at traders of the Islamic faith
A broker comparison shows that unlike most other firms, LQDFX offers five different trading accounts
The maximum leverage, minimum deposit amount, and minimum trade size vary depending on the account being run.
Go to Broker
Risk warning: Capital can be lost. Terms and conditions apply.
4. Platform
4) Forex Trading Platforms and Mobile Trading: Two Trading Platforms for You
An online brokerage firm is only as good as the trading platform it offers. This LQDFX Forex Trading – Review 2018 shows why. The company has been hailed in many quarters for providing some of the most reliable trading applications known to the forex industry in the form of the popular MT4 and xStation.
a) MetaTrader 4: The MT4 trading program offered by LQDFX comes with several technical indicators, a sophisticated charting package, a back-testing environment, as well as a wide array of Expert Advisors (EAs), to allow you to trade automatically.
b) xStation: Another platform offered by LQDFX is the highly innovative and fully customizable xStation system, which lets traders set up their trading environment to their taste. This application can be used to execute different trading tasks; thanks to the powerful tools it packs. The xStation platform is equipped with advanced charting capabilities and a superior technical analysis tool. You also get to read the market sentiment and see trader statistics.
Both applications offer mobile versions which can be downloaded to Android and iOS devices.
LQDFX Forex offers the popular MT4 trading system.
The ever-reliable and highly customizable xStation application is also available
LQDFX forex trading is offered on mobile devices.
Go to Broker
Risk warning: Capital can be lost. Terms and conditions apply.
5. Usability
5) Usability of the Website: Simple, Well Put Together, and Functional
A functional website is a top priority for all traders when it comes to making a decision on which broker to go with. Several forex comparisons suggest that the most professional-looking trading platforms get the most traders, provided they do not fall short in other areas.
LQDFX forex platforms makes it comfortable for clients to enter trades not only because of the quick executions, charts, and other tools they offer, but also because of the way the website is laid out. Traders can analyze charts involving forex pairs and access tradable instruments without much hassle because everything has been put close at hand.
The broker website looks simple and easy to navigate. You will find the information you need easily. The navigation menu is placed top right to make it easy for users to find whatever they are looking for. The background features an eye-catching black, white, and grey color combination with touches of orange interspersed to give the site a stunning look.
The bold fonts help makes content easy to read. The website itself has been translated into five different languages to cater to non-English users.
LQDFX.com looks highly professional.
The site reacts quickly and renders smoothly.
The website displays content in a fairly dependable manner even on mobile devices.
Go to Broker
Risk warning: Capital can be lost. Terms and conditions apply.
6. Support
6) Customer Support: Contact Channels You Can Depend On
A majority of LQDFX Forex Trading – Review 2018 show that clients agree that LQDFX creates customer experience through its excellent customer service delivery. The company seems to be raising the bar when it comes to ensuring customer satisfaction.
The platform offers multilingual customer support 24 hours a day, Mondays to Fridays. LQDFX forex trading services have managed to achieve a high level of customer satisfaction by delivering impeccable services through the following channels:
a) Live chat: LQDFX's contact representative is available around the clock to respond to your queries and help you out with any issues you may encounter via live chat at www.LQDFX.com.
b) Telephone: Alternatively, you can contact LQDFX's help desk by phone on +44 2035988261.
c) Email: Another means through which LQDFX clients can reach the company is email. The firm's email for support-related queries is [email protected] However, if you wish to make inquiries regarding deposits and withdrawals, you can contact LQDFX via [email protected]
d) Social media: Users can also reach LQDFX on Twitter (@lqdfxbroker), Facebook (www.facebook.com/lqdfx/), Instagram (LQDFX), LinkedIn, and Google Plus.
LQDFX offers multilingual support.
LQDFX forex has a social media presence.
The company provides support through numerous channels.
Go to Broker
Risk warning: Capital can be lost. Terms and conditions apply.
7. Payment
7) Methods of Payment: Choose from a Wide Range of Payment Options
LQDFX supports several methods of payment so as to make it easy to deposit and withdraw funds.
Wire transfer: LQDFX allows users to fund their accounts by making wire transfers. Deposits made through this medium usually take between 2-7 days to reflect in your trading account. Fees are charged on deposits of more than $500.
VISA/MasterCard: You can also fund your trading account for free using your debit or credit cards. Deposits made using VISA or MasterCard are confirmed within 30 minutes of payment.
Digital payment options: You can use Skrill, Neteller, UnionPay, FasaPay, or UPayCard to make deposits. Funds sent through this option are credited to your LQDFX wallet instantly.
Note that to make withdrawals, you will need to take earnings through the same method you deposited. The minimum amount you can withdraw through wire transfer is $100. There's no maximum withdrawal amount. Withdrawals made through this channel may take between two and ten business days to process.
If you are withdrawing through VISA or MasterCard, the maximum amount you can take is $10,000, while the minimum is $20. The maximum amount you're allowed to withdraw via UnionPay is $8,000. Other digital payment options carry no maximum amount, but the least amount you can take is $5.
LQDFX supports digital wallets.
The company offers a wide range of payment options.
You withdraw funds through the same medium by which you made deposits.
Go to Broker
Risk warning: Capital can be lost. Terms and conditions apply.
8. Offers
8) Additional Offers: Receive Bonus for Depositing Funds into Your Trading Account
LQDFX offers a 100 percent bonus program that allows you to earn money instantly. The scheme applies to deposits of $250 up to $20,000 and is available on all account types. The bonus can be withdrawn.
The amount is added to your LQDFX forex trading account immediately you deposit funds into the account. Each user can receive the bonus on three trading accounts at most.
The bonus amount is intended as $5 per lot. Note that the program represents each round turn lot traded on Gold and FX products. You need positions of over 0.1 lots to qualify for the offer. Similarly, only positions opened for more than three minutes are considered eligible for the volume requirement.
Once you reach the total volume requirement, you can withdraw the bonus amount or use it to fund your trading account. This indicates that LQDFX forex broker is serious about its promotions. The Forex Comparison we have done show that other brokerage firms make their bonus program much harder to achieve.
Our Forex Comparison shows that LQDFX offers a very realizable bonus program.
You receive 100 percent bonus for any amount deposited from $250 up to $20,000.
You can withdraw the bonus or use it to trade.
Go to Broker
Risk warning: Capital can be lost. Terms and conditions apply.
9. Regulation
9) Regulation & Deposit Protection: An Alternative Route to Dispute Resolution
This LQDFX Forex Trading – Review 2018 recognizes that funds security is essential for all traders. The broker emphasizes protecting clients' funds. As a result, it keeps customers' funds in segregated accounts in some of Europe's biggest banks. Therefore, should the company go into liquidation, your funds will be secure, as they cannot be used to clear debts.
The Financial commision
Regulatory Authority
But while that sounds reassuring, concerns have been raised about the legitimacy of LQDFX. As the firm is registered offshore, it is not under the regulation of any regulatory agency. For most people, this is a red flag. However, the company opted to become a member of the Financial Commission. This is an FX industry self-regulatory and dispute resolution agency which serves the same function as a government regulator. Registered users have confirmed that the system works fine and withdrawals are processed promptly.
More so, LQDFX forex trading seems to be popular among traders, which further cements its reputation. In spite of this, we would recommend that you trade with caution.
LQDFX is a member of Hong Kong-based Financial Commission (FinaCom), which makes its clients entitled to compensation if the company is liquidated.
LQDFX is not government regulated.
The company claims to keep customers' funds in segregated accounts.
Go to Broker
Risk warning: Capital can be lost. Terms and conditions apply.
10. Awards
10) Awards: LQDFX is Well Recognized
Awards are a mark of achievements. It's a good thing that LQDFX has had its own fair share of success in that regard. The company has received a couple of recognitions and awards for its stellar service delivery and for its efforts in ensuring an innovative approach to forex trading through the use of some of the most up-to-date technology.
In January 2017, LQDFX was voted the Best ECN Broker by traders. This was in recognition of the giant strides that the organization made over the course of the previous months. As is expected of a brokerage firm which uses the Straight Through Processing (STP) model, LQDFX has managed to ensure quick executions and that no conflict of interest exists. This goes a long way to demonstrate its reputation in the forex trading arena.
While that alone is a big reward for a work well done, LQDFX also bagged the Most Reliable Broker prize in the same month. The award was in recognition of the company's consistency in the delivery of excellent customer support services, fast execution times, and tight spreads.
LQDFX was named the Best ECN Broker in 2017.
The company was also presented with the award of the Most Reliable Broker.
LQDFX is obviously enjoying some popularity with traders because of the low STP trading costs.
Go to Broker
Risk warning: Capital can be lost. Terms and conditions apply.
Conclusion: Trade Cautiously with LQDFX
LQDFX forex broker is a reliable trading platform, its regulatory status notwithstanding. It has managed to win a good number of awards despite being new in the industry. The broker's exceptional innovation and commitment to quality service delivery make it one of the most reliable trading systems anyone can find anywhere.
LQDFX offers not one, but two professional trading platforms to carry investors of all experience levels along. Whether you are looking to track actual forex prices or monitor the rates of all tradable assets, LQDFX offers you the opportunity to do so. Several analytical tools have also been equipped to help ensure that you do not lack in the area of analysis. This help makes it easier for you to analyze charts of forex pairs, indices, commodities, etc. anywhere.
LQDFX seems like the right platform for ambitious traders who can take some risk. The lack of a government regulation raises doubts on the accountability of LQDFX to its users. FinaCom does not have powers to carry out criminal prosecutions as government regulators do. FinaCom prefers arbitration as a way of solving broker-client issues, and may not have the needed bite to caution erring brokers. For this reason, traders are advised to do their business with LQDFX cautiously.
Two trading platforms
Effective customer support
Regulated broker
Multiple deposit options
Does support trading equities
Test result
Broker
Go to Broker
Risk warning: Capital can be lost. Terms and conditions apply.