In the ever-crowded world of online forex trading, it seems like a new challenger is entering the space every other week. However, in the rush to deliver a product to market, we have seen some lacklustre offerings from newer brokerages in recent months – as you can see in the forex broker comparison section of this website. Skilling, a new online brokerage established in Cyprus, focuses on forex trading, cryptos, indices, stocks, and commodities, and offers a decent array of financial instruments to trade. Keep reading this Skilling brokerage review to find out whether it can challenge the best forex broker!
Highlights
Impressive trading academy available for new forex traders.
Multilingual customer support – great for international users
Established in Cyprus and regulated by CySEC
Low minimum account deposits
29.
of 30 Forex Broker
Skilling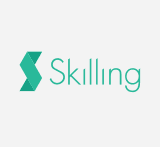 Go to Broker
Risk warning: Capital can be lost. Terms and conditions apply.
Headquarters and regulation
Cyprus (CySEC)
Fees and Spread
Depends on account type
Trading platform
Broker-owned Software
Trade Offering
73 Currencies
Services & additional benefits
Live
Hotline
E-mail
Economic Calendar
Videos
Courses/Seminars
1. Trading Offer
1) Forex Trading Offer: What's on the menu?
Like many other players in the online trading space, Skilling offers live trading for forex, cryptocurrencies, indices, stocks and commodities. In total, this amounts to over 300 potential trading instruments: 73 currency pairs, five cryptocurrency assets, 17 indices, five commodities, and over 230 CFD equities. Although this sounds like an impressive spread of financial instruments to trade, it is very much in line with that offered by other similarly sized brokerages. This is not necessarily a bad thing, but if you are looking for a wider variety of instruments, particularly exotic currency pairs to trade on the forex markets, then you might be better served trying out a different broker.
Beyond the actual forex trading itself, Skilling has a number of features on offer that enhance your trading experience, and that might potentially help you improve your skills. The "Research" section of the Skilling website provides users with a number of very comprehensive and thoroughly useful resources that will be a great help to novice and more experienced traders plotting out an investment strategy. The economic calendar is particularly useful, which is regularly updated and plots out significant economic events on the horizon. In addition, the "Trading Academy" will be incredibly useful to novice traders – or experienced ones looking to brush up on their fundamentals – which provides lessons on trading strategies and analytical methods.
Decent array of instruments to trade, though somewhat lacking on the forex side of things
Not much support for exotic currency pairs
Good educational and research-oriented resources to help you plot a forex trading strategy
Go to Broker
Risk warning: Capital can be lost. Terms and conditions apply.
2. Costs
2) Forex Trading Costs: Skilling's pricing and commission structure
With Skilling trading accounts, customer funds can be stored in EUR, USD, NOK or SEK on the platform, which is great for the Scandinavian market. The pricing and commission structure is very transparent, and the broker is up front about how much each trade will cost you. There are no commissions on forex, indices or commodities trading. However, a minimum of 0.004% will be charged on cryptocurrency trades. With that in mind, the Skilling forex trading platform is great, but those looking to do a decent amount of cryptocurrency trading might want to use a dedicated platform with lower or no fees.
Typically, the spreads that Skilling offers on most forex trades seem to average around the 0.7 pips mark (EUR/USD), which seems somewhat high compared to other trading platforms. However, Skilling seems to be targeting a more casual forex trading audience, so this might only be an issue for more serious traders who are trading with bigger volumes. For the more casual player, the less-than-stellar spreads are more than made up for with everything else that Skilling has to offer.
Support for customer deposits in EUR, USD, NOK or SEK
Transparent fee and pricing structure
Commissions only on cryptocurrency trading
Go to Broker
Risk warning: Capital can be lost. Terms and conditions apply.
3. Account
3) Accounts: Industry-standard formula with no frills attached
Unlike other brokerages that might have a number of different account types, Skilling offers just the one type of account for customers. The standard account requires a $100 minimum deposit before you can get trading, and the typical spread on, for example, a EUR/USD trade will be 0.7 pips. The maximum leverage on offer is 1:30, which might seem low but is in line with what is permissible under the ESMA financial regulations.
A demo account is available for new users. This allows you to try out the platform with no cost or risk. Clients can use the demo account to get a feel for the platform and to try out some strategies. Demo accounts come pre-loaded with a virtual balance of $10,000, which you can use over the course of 30 days. While this is undoubtedly a great feature – and standard on most sites these days – the demo account seems more restricted than other platforms.
Overall, Skilling sticks to an industry-standard formula when it comes to account types. While this might suit users seeking a no-frills trading experience, it would be good to see a bit of diversity for casual and more serious forex traders.
Demo account somewhat restrictive
Only one standard account type on offer
Reasonably tight spreads with decent leverage
Go to Broker
Risk warning: Capital can be lost. Terms and conditions apply.
4. Platform
4) Forex Trading Platforms & Mobile Trading: Proprietary trading platform with impressive device compatibility
One of the main strengths of Skilling forex trading when compared to some of the other platforms out there is its proprietary trading platform. Skilling provides users with access to a proprietary trading platform developed entirely in-house. The biggest advantage of this compared to third-party platforms such as MetaTrader is that it does not have to be downloaded or installed.
As such, Skilling users can access their account and live trade no matter where they are in the world, as long as they have a web browser and a solid internet connection. The trading platform is hosted on the cloud, which means that you don't even need a powerful machine to run it, as the processing power is done externally. The trading platform has a user-friendly look and feel, and supports 70 indicators, ten chart styles, and full order management options. Furthermore, it works on all operating systems and devices, and is perfectly streamlined to do so as standard without any tweaks needed. This is a big plus compared to some of the other similarly sized platforms, and this review of Skilling notes that is great to see the broker so heavily investing in in-house technology.
Proprietary platform developed in-house
User-friendly and aesthetically pleasing trading platform
No dedicated mobile app, but the online trading platform is optimised for all devices
Go to Broker
Risk warning: Capital can be lost. Terms and conditions apply.
5. Usability
5) Usability of the Website: Easy-to-use website with a sleek aesthetic
One of the issues that most popular forex trading platforms seem to struggle with is how to fit all the relevant information and features on screen in a way that make things easy to find and doesn't overwhelm users. This has become an increasingly big obstacle over time, as forex trading platforms are packed full of features these days.
For Skilling, however, this doesn't seem to have been an issue. Overall, both the Skilling forex trading platform and the website itself have a very clean aesthetic and, most importantly, an easy-to-use interface. The platform should take most users very little time to get used to, which is not something that can be said for most forex trading platforms, which are known for being cluttered and overcrowded. The aesthetic on the platform is cohesive and looks great, which helps it stick out from the competition. The dashboard also features a "Trade Assistant", which is an interactive AI trading bot that suggests trades to execute based on questions it asks you. This adds to the overall "beginner-friendly" feel of the platform and is a feature that the writer of this Skilling brokerage review would love to see replicated elsewhere! The various features are all intelligently laid out, and it never feels like you have to go searching for what you want.
Lively and distinctive aesthetic
Incredibly user-friendly
Packed full of beginner-friendly features
Go to Broker
Risk warning: Capital can be lost. Terms and conditions apply.
6. Support
6) Customer Support: How does Skilling stack up?
When it comes to the overall quality of the trading experience offered by online brokerages, one thing that can't be sacrificed is customer support. When it comes to user reviews, bad experiences with customer support can make or break a new platform looking to make a name for itself.
Skilling's customer support is available 13 hours per day, five days per week. This isn't quite the spread as some of the other websites mentioned in our broker reviews. However, this review of Skilling notes that it does cover most active trading hours around the world, so you should be covered in most instances when something goes wrong. One thing that it does have is multilingual customer service, which is often neglected, even on some of the bigger websites. Customer support is available in English, Swedish, Norwegian, German or Cypriot, and customer support agents can be contacted through email, live chat or by phone. Additionally, Skilling has a very thorough "help desk" section on its website that has comprehensive walkthroughs and solutions for most issues that might crop up. If you do need to speak to a support agent, however, user reviews online seem generally positive, which is always a good sign. Generally, within operation hours, users should expect a response to their query within an hour of sending it.
Multilingual customer support
Customer support agents available 13 hours, five days a week
Customer support contactable through email, live chat or by phone
Go to Broker
Risk warning: Capital can be lost. Terms and conditions apply.
7. Payment
7) Methods of Payment: Depositing and withdrawing funds
Deposits can be made to the platform through the usual methods of credit/debit card, bank wire transfer, Skrill and Neteller. Card transactions do have limits, which come to €5,000 per transaction or €20,000 per day per card. Customers can also use Trustly to make deposits, which is an ePayment solution for selected countries. This is a great option if supported in your jurisdiction as payments can be processed instantly. Combined with Skrill and Neteller, it is great to see Skilling being so forward-looking in supporting ePayment solutions. Cash or cheque deposits are currently not supported.
If you choose to open a trading account with Skilling, unverified accounts will be subject to a €2,000 maximum limit. This might seem restrictive but is actually in line with "Know Your Customer" procedures and is pretty standard across most brokerages. To remove this limit, simply upload verification documents such as a proof of address and a copy of your identification.
When it comes to withdrawing funds from your account, customers get one free withdrawal each month, after which they are subject to a €12.50 fee for each withdrawal in that calendar month. Compared to some of the other brokers that we have covered in our broker reviews, this seems unduly restrictive.
One free withdrawal per month – any additional withdrawals subject to charge
Good support for ePayment solutions
Withdrawals and deposits generally processed quickly
Go to Broker
Risk warning: Capital can be lost. Terms and conditions apply.
8. Offers
8) Additional Offers: Not much on offer, with plenty of room for improvement
At the time of writing this review of Skilling, the broker does not offer any sign-up bonuses for new users, and it does not have any promotional offers for older customers. Skilling does not appear to hold any promotional trading contests or other ad-hoc promotions, which is a shame as in our experience, these can be incredibly fun and a great way to engage with the platform.
Skilling is not entirely to blame for this, however, as under the strict regulatory requirements of CySEC, forex brokers and other financial institutions are not allowed to offer what amount to retail promotions or bonuses. While we completely understand the need to comply with this strict regulatory obligation, it would nevertheless be good to see Skilling try to come up with some alternatives, as we have seen other brokers in our broker comparison articles do. Although not offering any sign-up bonuses, there are plenty of additional features that Skilling has on offer that arguably make up for it, such as the educational resources and the library of research materials.
Lots of potential to think of some creative promotions in the future
No rewards schemes for established customers
No promotional bonuses or sign-up offers
Go to Broker
Risk warning: Capital can be lost. Terms and conditions apply.
9. Regulation
9) Regulation & Deposit Protection: Meets the market, but still room for improvement
Skilling is an online brokerage registered in Cyprus as Skilling Ltd under the jurisdiction of the Cyprus Securities and Exchange Commission, also known as CySEC. Full details of its regulatory status can be viewed on the website at the bottom of the main page. Although this might seem like an insignificant detail, it's good to see Skilling being so open and transparent about it. Additionally, CySEC is one of the more prominent financial regulators out there, which signals that Skilling is taking its regulatory obligations seriously. Customer investment funds are further protected by the Investor Compensation Fund (ICF), which is a protection scheme unique to Cyprus investment firms, which means that it will compensate clients if the broker – in this case, Skilling – becomes insolvent.
CySEC
Regulatory Authority
This is great from a customer account protection standpoint, as it means that your account is guaranteed a certain level of protection should things go wrong. However, Skilling is regulated by one body only – that being CySEC – and it would be good to see the broker seek to register in another jurisdiction, such as the UK, to give customers an added level of protection. Having said that, this is a relatively minor quibble as CySEC offers more than enough protection for your Skilling brokerage account.
Regulated by CySEC
Registered brokerage in Cyprus
Would be good to see Skilling established in another jurisdiction for added protection
Go to Broker
Risk warning: Capital can be lost. Terms and conditions apply.
10. Awards
10) Awards: A new platform, but watch this space!
Given that Skilling is one of the newest entrants into the forex trading space, it has yet to win any major industry awards. This might put off some users from signing up, particularly when some of its similarly sized competitors seem to have a slew of awards after their names. However, this broker review advises traders to not let that put you off too much as there is already a decent amount of industry buzz surrounding Skilling in terms of forex trading. In fact, based on the research conducted for this review, it seems like it is only a matter of time before its potential is recognised. Furthermore, while industry awards are undoubtedly important, they shouldn't be the most important factor in your decision-making. The writer of this Skilling brokerage review would advise you to look at the product on offer itself, how well the broker delivers it, and whether it suits you as a customer. These are the most important factors and should always be considered before looking at what awards they have received.
No major industry awards as of yet
Lots of industry buzz about its proprietary trading platform
Lots of room for improvement on an already impressive platform
Go to Broker
Risk warning: Capital can be lost. Terms and conditions apply.
Conclusion: A young platform with a bright future!
To sum up this review of Skilling, and to answer the question posed at the beginning – "Is Skilling good?" – this reviewer's experience has been generally positive. Overall, we were surprisingly impressed by what Skilling has to offer. Although a relatively young broker in the grand scheme of things, Skilling impressed us with its proprietary trading platform, research and educational resources, and the overall look and feel of the website. The real star of the show is the trading platform developed in-house, which competes with even the leading third-party trading software such as MetaTrader 4 and 5. This is an impressive feat for such a young company and signals a bright future. Skilling clearly puts the customer at the heart of the trading experience, and it is built from the ground up with them in mind. Optimisation and ease of use have evidently been the design cues, and the platform is amazingly easy to use with little instruction needed – though plenty is on hand if you do require assistance.
Sleek aesthetic that gives it a distinctive look
Decent selection of instruments to trade
Regulated by CySEC
Great educational resources for new users
Cloud-based trading platform, so no extra software needed
No access for third-party platforms such as MetaTrader 4 or 5
Not a massive range of exotic currency pairs on offer
Test result
Broker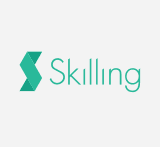 Go to Broker
Risk warning: Capital can be lost. Terms and conditions apply.