In a space as crowded as the forex trading market, it can be difficult to spot players that have been around as long as XM Broker. However, this broker has showed a remarkable level of resilience in a market where the competition has never been as fierce. Founded in 2009, XM Broker has provided both novice and professional forex traders with a product that – while not perfect – delivers a consistently good trading experience. In this review of XM Broker, we will give you a full breakdown of the service on offer and answer the ultimate question, is XM Broker good?
Highlights
Long established in the industry
Has a good reputation
Regulated by the FCA, CySEC and ASIC
Incredibly active trading community with over 2.5 million clients across 196 countries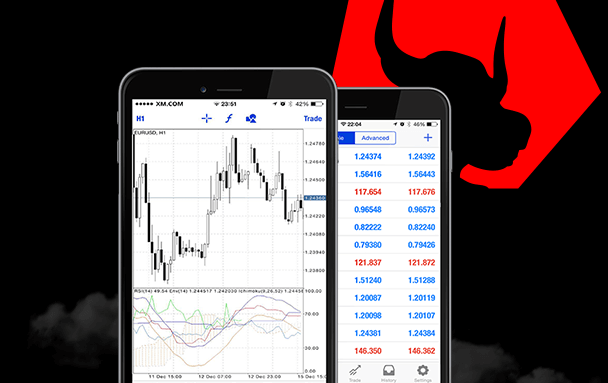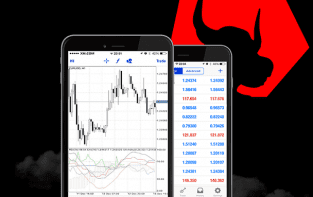 Go to Broker
Risk warning: Capital can be lost. Terms and conditions apply.
Headquarters and regulation
UK /Cyprus /Australia (FCA, CySEC, ASIC)
Fees and Spread
Depends on account type
Market Model
ECN/Market Maker
Trading platform
MT4, MT5, Broker-owned Software
Trade Offering
55 Currencies
Services & additional benefits
Live
E-mail
Economic Calendar
E-Book
Videos
1. Trading Offer
1.) Forex Trading Offer: What's on the menu at XM Broker?
XM Broker has a relatively wide spread of assets and financial instruments available for users to trade on the various supported markets. These include forex, stocks, commodities, equities, indices, precious metals, energies and, most recently, cryptocurrencies.
When it comes to the forex pairs available for users to trade, XM Broker currently has a total of 57 currency pairs that you can trade on the platform. This is not as wide a spread as you can find on other websites that are dedicated more specifically to forex trading, particularly when placed in a wider broker comparison. However, for a platform that is not solely dedicated to forex trading, this is a decent coverage, and for most users, there should be enough currency pairs to trade. Given this limited coverage, XM Broker tends to cover the main currency pairs rather than the more exotic ones. As we have said, this offering should cover most users. However, if you have a particular fondness for exotic currency pairs, then a different platform might be a better choice for you as you might find the XM Broker stock trading on offer to be somewhat limited.
Tradable:
EUR/USD
USD/JPY
GBP/USD
USD/CHF
AUD/USD
NZD/USD
USD/CAD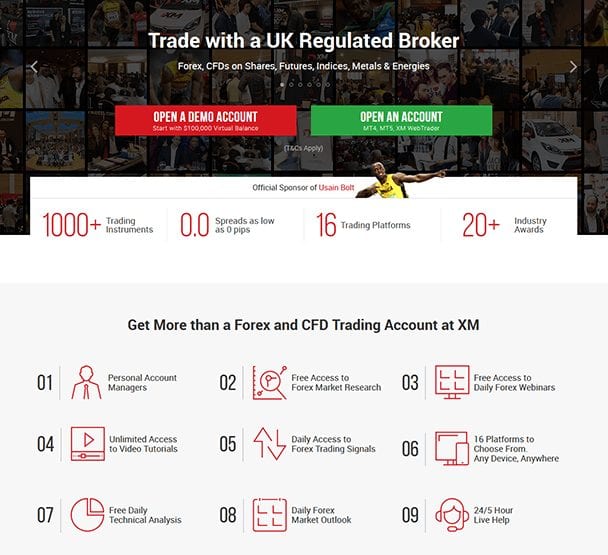 Up to 51 currency pairs currently available to trade
Not as many currency pairs as dedicated forex brokers
Decent amount of other assets, commodities and financial instruments available to trade
Go to Broker
Risk warning: Capital can be lost. Terms and conditions apply.
2. Costs
2.) Forex Costs: XM Broker's fees and charges
When it comes to actually trading with XM Broker, the spreads will vary depending on the type of account you have opened. There are three account types – Micro, Standard and XM Zero – and the minimum spread across all accounts is 0.1 pips. The average spread on major pairs such as the EUR/USD will generally be 0.1 pips. XM Broker has a policy of no hidden fees or commissions and is very up front about what the cost will be to you as an end user. Commission will only accrue on XM Zero accounts.
ECN/Market Maker
Market Model
When it comes to leverage trading, this will again depend on the type of instrument you are trading. Typically, leverage will range from 2:1 to 30:1, and the precise amount is completely flexible depending on your own risk tolerance. The 30:1 leverage limit will only apply to traders in the European market, and traders outside the EEA can trade above this with certain restrictions. Although bound by the financial regulations within the EU/EEA, it is great to see XM Broker providing for users outside this region rather than restricting all users. This is not always the case, as you can see in our other forex broker comparison articles.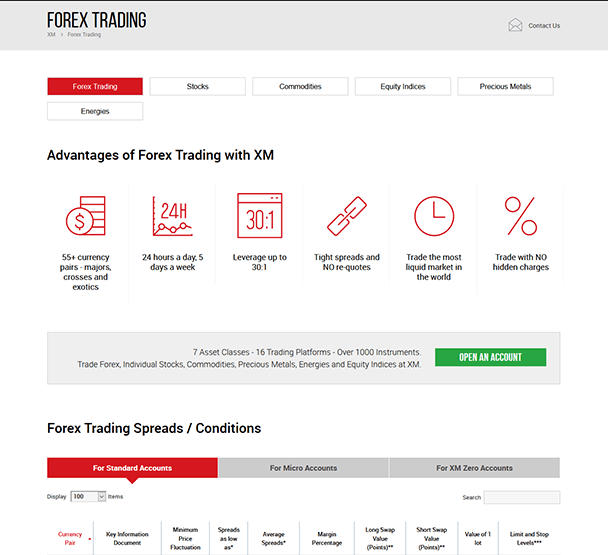 Decent spreads on forex trading currency pairs
Provides higher leverage for non-EU/EEA traders
Transparent fee structure with no hidden fees
Go to Broker
Risk warning: Capital can be lost. Terms and conditions apply.
3. Account
3.) Accounts: Different account types for different traders
There are three different account types: Micro, Standard and Zero.
Micro accounts can use USD, EUR, GBP, CHF, AUD, HUF or PLN as the base currency and require a deposit of just $5 to get started. Micro lots start at 1,000 units of the base currency with this account type.
Standard accounts can use USD, EUR, GBP, CHF, AUD, HUF or PLN as the base currency and require a deposit of just $5 to get started. A standard lot is worth 100,000 units of the base currency with this account type.
Zero accounts can use USD or EUR as the base currency and require a deposit of $10 to get started. As with the standard account, a standard lot is worth 100,000 units of the base currency.
Additionally, XM Broker provides new sign-ups to the site with a demo account, which is one of the strongest features on the website. New users can easily set up a demo account, which provides a virtual balance of $100,000 that you can use to get to grips with XM Broker stock trading. There are no restrictions on this, and you can use it as a test account for as long as you wish. We love the lack of restrictions on this, as many other platforms will have time limits in place, in contrast to this XM Broker brokerage account.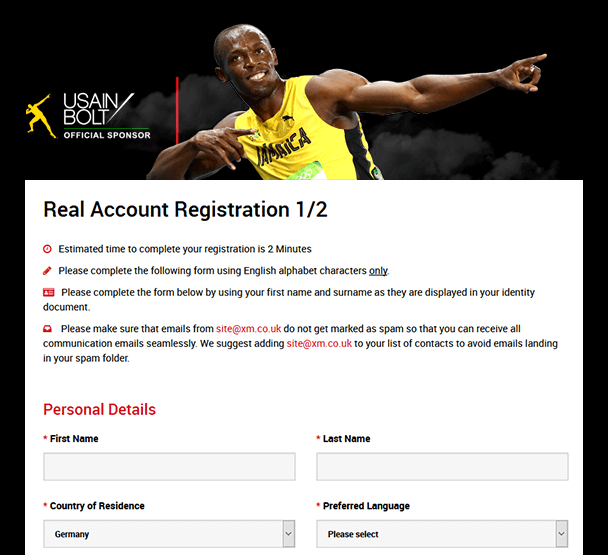 Different account types available: Micro, Standard and Zero
Demo account available for new users
No time limits on demo accounts
Go to Broker
Risk warning: Capital can be lost. Terms and conditions apply.
4. Platform
4.) Trading Platform: Going mobile
Currently, the trading across the various financial assets and commodities is delivered primarily through two platforms: MetaTrader 4 (MT4) and MetaTrader 5 (MT5). Forex trading is primarily done through the MT4-based platforms, which is a multi-award-winning platform that has advanced trading features such as stops, limits, markets and trailing orders. MT5, on the other hand, is a multi-asset trading platform that is primarily used for non-forex trading. Users mostly trade stocks, indices and commodities such as precious metals on MT5.
XM Broker has enabled these platforms for a wide array of devices, and no matter what your preference, you should be covered. This means that there is support for MT4 and MT5 on PC, Mac, iOS and Android devices, as well as tablets. For Mac and PC users, a standalone version of the MT4 and MT5 platform is available, or alternatively you can use the WebTrader versions through the XM Broker website.
While the MT4 and MT5 platforms are by now familiar to most traders out there, it is good to see XM Broker supporting such a wide array of devices. And given how well regarded the platform is, you can't really fault XM Broker for sticking to such a reliable platform!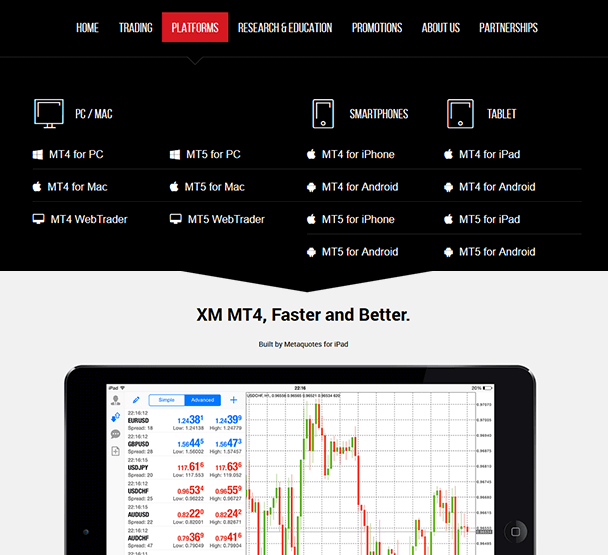 Support for both MT4 and MT5 forex trading platforms
PC, Mac and browser-based trading supported
Robust and responsive mobile app available on both iOS and Android devices
Go to Broker
Risk warning: Capital can be lost. Terms and conditions apply.
5. Usability
5.) Usability of the Website: How does the website stack up?
When it comes to a web-based trading experience, design is everything. The design of the website can be the difference between a seamless trading experience and one filled with a barrage of minute frustrations. With that said, when it comes to a forex trading website, we ideally want an intelligently laid out site that is not cluttered and makes useful information easy to find. Once these requirements are met, a nice aesthetic is the icing on the cake.
With these requirements in mind, XM Broker does a decent job of hitting the mark. For the most part, the website is intelligently laid out and intuitive, with all the relevant information that you could want being easy to find without too much difficulty. The website does have a slightly cluttered feeling at times, however, which might put off newer users who are more likely to get easily overwhelmed. The overall aesthetic is relatively good, and the website sports a pleasing red and black design that gives it a distinct look and feel. Overall, there is nothing exceptional about the design of the website, but it doesn't necessarily commit any major design sins.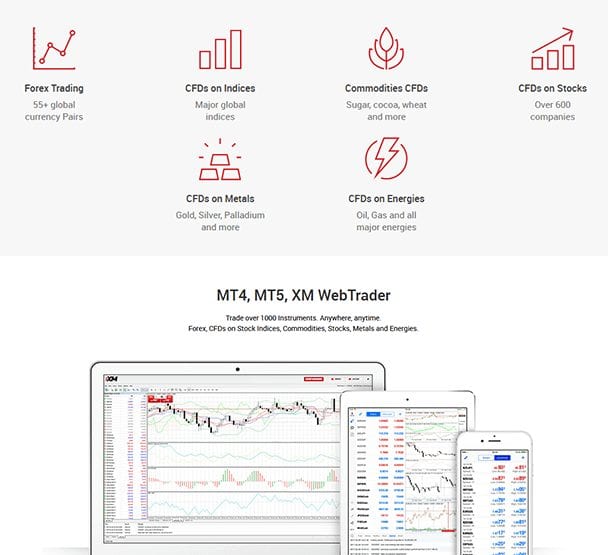 Easy-to-use navigation bar
Striking red and black aesthetic
Somewhat cluttered design, though relatively intuitive for new users
Go to Broker
Risk warning: Capital can be lost. Terms and conditions apply.
6. Support
6.) Customer support: When things go wrong
One of the most frequently overlooked aspects when looking for the best forex broker is the level and quality of the customer support on offer. In the world of forex trading, where the financial risk can be quite high, it is crucial to ensure that you have a skilled team of customer support agents who can address your query when you most need them.
With that said, how does the customer support at XM Broker stack up? Customer support agents can be contacted through email, by phone, or through a live chat function on the website. Details of these contact options are easily found in the "About Us" section of the website, which is handily located in the navigation bar at the top of the website. Support through both the live chat feature and phone is available all day, five days a week. While this might seem somewhat limited, 24/7 support is not strictly necessary given the hours in which the forex markets typically trade. This means that when it comes to queries about your forex account, 24/5 coverage should suffice in most instances. Additionally, there is a well-researched FAQs section containing detailed answers to common queries.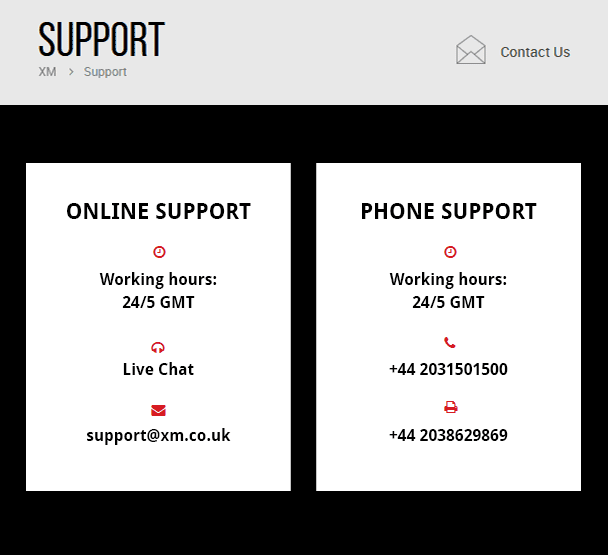 Customer support available 24/5
Both phone and live chat supported
Reviews for the customer support team generally positive online
Go to Broker
Risk warning: Capital can be lost. Terms and conditions apply.
7. Payment
7.) Keeping you Forex brokerage account topped up
When it comes time to top up your account so you can get trading, the process at XM Broker is generally pretty straightforward. You can make deposits to your account using a variety of methods including debit/credit card transfers, wire transfers, online transferral services, or through your local bank branch. Debit/Credit card transfers will generally be the quickest of these, although with credit card top-ups you will likely be subject to third-party fees. Deposits to your account can be made in any currency and it will be converted upon receipt into your selected base currency. If relying on a conversion rate, you should be careful to check XM Brokers exchange rates in advance as they might not necessarily be the best out there. Withdrawals requests are processed within 24 hours and will not typically be subject to any additional fees. Additionally, users signing up to XM Broker will have to go through industry standard KYC processes to verify your identity. Once verified, however, there will be no restrictions on your account access or privileges.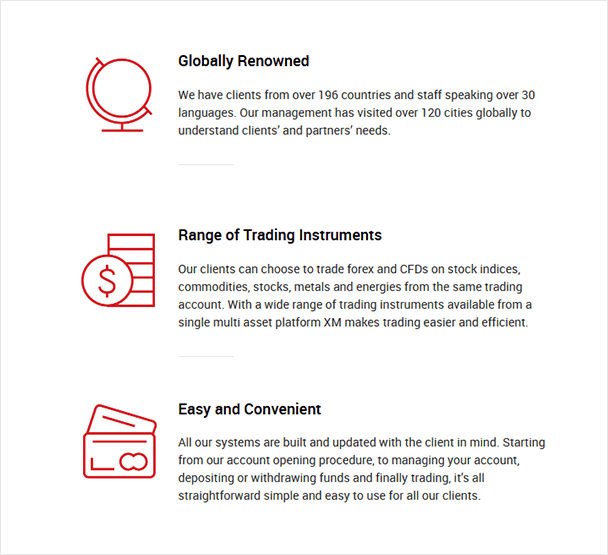 KYC identity verification in place
Withdrawals processes quickly with no added fees
Account deposits can be made using credit/debit card, bank transfers, wire transfers, or using an online service
Go to Broker
Risk warning: Capital can be lost. Terms and conditions apply.
8. Offers
8.) Additional Offers: Introductory offers and additional bonuses
One of the most interesting and potentially most useful features added by XM Broker comes in the form of the free Virtual Private Server (VPS) that it offers users. The VPS is designed to increase the speeds at which trades can be executed and is accessible from anywhere around the globe, 24/7. XM Broker claims that this allows it to eliminate downtime on the servers and increase access for those around the globe. This is a great feature and provides a premium-feeling trading experience, no matter where you are located or what your home set-up is like, and is something that we would like to see repeated on other platforms!
Another feature that really stood out to us when writing this review of XM Broker relates to the educational and training resources on offer. Once you open an account with XM Broker, you will be presented with a sizable amount of educational and training resources. These are particularly good for novice traders, but equally useful for more experienced ones looking to brush up on the fundamentals. Regular webinars are hosted on the platform in addition to the reports and technical analysis that it provides users with periodically. The research and education resources provided by XM Broker are second to none within the forex trading space, and the quality and sheer amount on offer really separates this broker from some of the other brokers out there.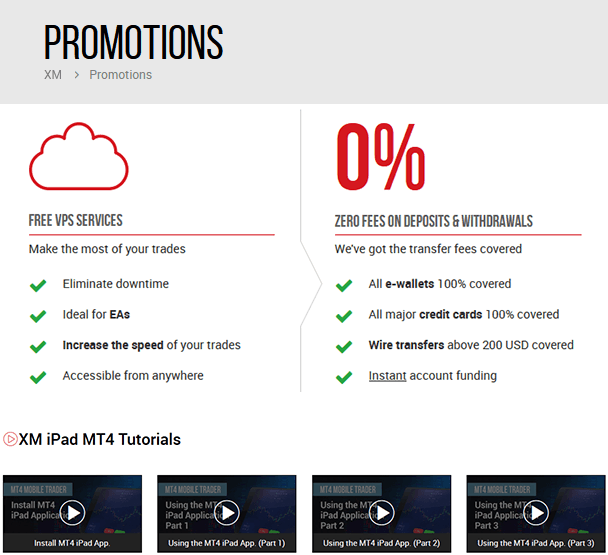 Large number of research and educational resources available
VPS available for users to increase trading speeds
A genuine sense of community on the platform
Go to Broker
Risk warning: Capital can be lost. Terms and conditions apply.
9. Regulation
9.) Regulation & Deposit Protection: Regulated by four separate bodies
One of the most important factors to consider when choosing a broker relates to what regulatory jurisdiction it falls under. Although it might not seem like a particularly important consideration, if your chosen broker is regulated under a legitimate authority with a good standing in the industry, it will have serious implications in terms of the level of protection you are afforded and what remedies you can avail if things go wrong.
FCA, CySEC, ASIC
Regulatory Authority
In this XM Broker brokerage review, we have found that the company clearly takes the regulatory side of things very seriously and has all the relevant information readily available through its website in the "About Us" section. Here, it has a list of the regulatory bodies that it reports to along with its reference and licensing numbers in each jurisdiction. Currently, XM Broker falls under the watch of four separate regulatory bodies: the Financial Conduct Authority (FCA), the Australian Securities and Investment Commission (ASIC), the Cyprus Securities and Exchange Commission (CySEC) and the International Financial Services Commission (IFSC). Being regulated by four separate bodies shows that XM Broker clearly takes customer protection very seriously. Additionally, these four bodies are some of the most stringent out there, so you can rest assured that you are in safe hands when trading with XM Broker.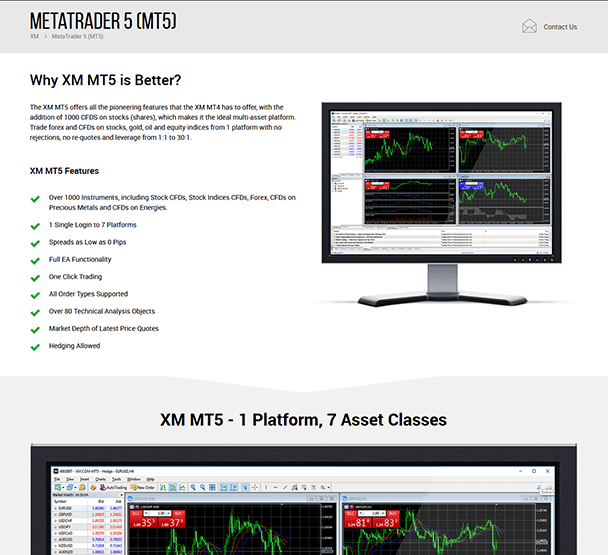 Regulated in four different jurisdictions
Regulated by FCA, ASIC, CySEC and IFSC
Open and transparent about its licensing and regulation
Go to Broker
Risk warning: Capital can be lost. Terms and conditions apply.
10. Awards
10.) Awards: Has won 23 industry honours since 2009
As it is one of the more well-established players in the forex trading market, XM Broker has naturally accrued a fair number of awards by now. While there are by this stage too many to name individually in this XM Broker brokerage review, there is a list of 23 industry awards that it has amassed since first opening in 2009. Of these 23 awards, the majority are related directly to its forex trading facilities, which is testament to the forex trading experience that it offers. In fact, of these 23, a total of 21 have been awarded for its forex trading! Notably, it was the recipient of the "Best Forex Broker in Europe 2018" award by World Finance.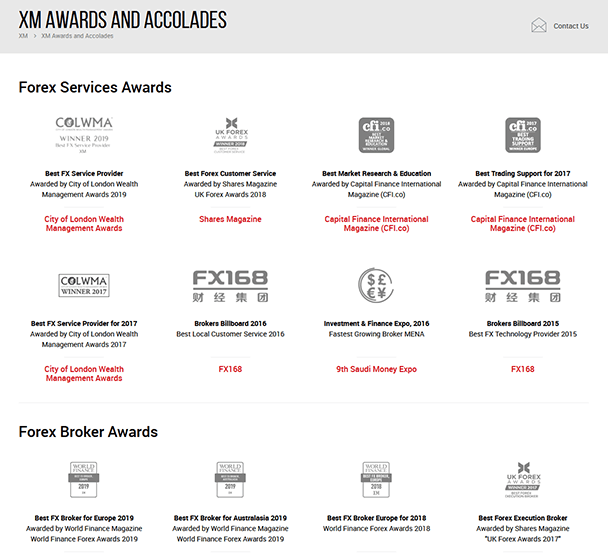 Numerous industry awards won in the ten years it has been operating
Most awards granted for its forex trading
Uses award-winning trading platforms
Go to Broker
Risk warning: Capital can be lost. Terms and conditions apply.
Conclusion: An all-round solid platform for both new and experienced forex traders
In this review of XM Broker, we hope to have given a comprehensive overview of XM Broker stock trading and, in particular, the type of forex trading experience you can expect when trading with it. Overall, XM Broker provides a forex trading experience that manages to cater for new users with little experience without watering down the experience at the expense of veteran forex traders. Whether it's the range of educational materials, the different account types, or the other features such as the VPS, there really is something for everyone on the XM Broker platform.
If you are looking for the best forex trading specific experience out there, particularly one with the widest possible range of currency pairs available to trade, you would arguably be better served by a different platform. Ultimately, however, the range of currency pairs isn't the biggest factor in what makes a platform great. In this review of XM Broker, we hope to have highlighted the fact that attention should also be paid to the overall trading experience provided. In this respect, XM Broker provides an all-round solid platform that caters to traders of all levels. For this reason, it comes highly recommended!
Great research and education resources
Open and transparent about its regulation and licensing
Long established with a great reputation
VPS available on request
Various account types for casual and more serious forex traders
No 24/7 customer support
Not a massive amount of currency pairs available to trade
Not as many assets available to trade as other platforms
Test result
Broker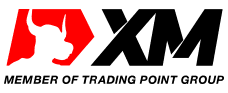 Go to Broker
Risk warning: Capital can be lost. Terms and conditions apply.