Originally founded in Italy in 2011, Moneyfarm is an Italian export that has quickly built up a reputation in the UK market. Users have shunned traditional investment avenues for Moneyfarm stock trading due to the ease with which you can invest and for its transparent fee structures. This Moneyfarm review will give you an overview of all the features and options that have made the Moneyfarm brokerage account one of the most popular options out there.
Highlights
One of the largest digital wealth managers
tailored savings & investment strategies
Three account types to choose from
Robust mobile app
3.
of 10 Robo Advisor Broker
Moneyfarm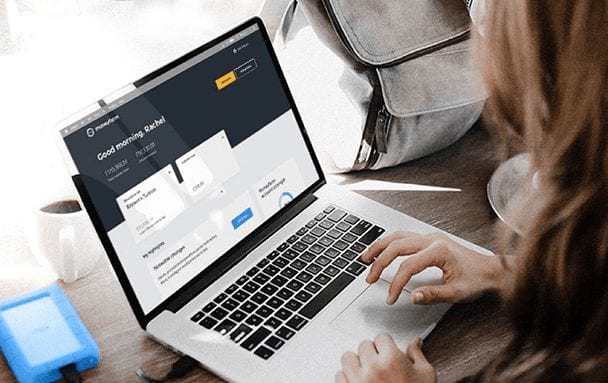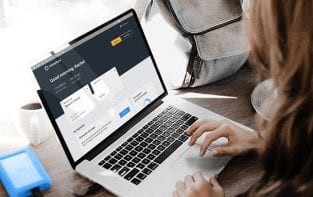 Go to Broker
Risk warning: Capital can be lost. Terms and conditions apply.
Headquarters and regulation
UK (FCA)
Investment Universe
Shares, Commodities, Real Estate, Bonds, Money Market
Services & additional benefits
Live
Hotline
E-mail
1. Trading Offer
1) Robo Advisor Trading Offer: Robo advisors with portfolio monitoring
Moneyfarm invests user funds into a range of diversified portfolios depending on your investment strategies and risk tolerance. User funds are spread across a wide array of assets from various industries, countries and currencies. This provides users with a high amount of portfolio diversification and ensures that your risk exposure is kept to a minimum. Moneyfarm generally tends to invest in exchange-traded funds, or ETFs, which has the effect of both keeping fees low while also minimising risk exposure. Moneyfarm's "Asset Allocation Team" regularly monitors user portfolios to ensure that they are keeping in line with your stated preferences and that they are performing optimally.
Portfolio rebalances might be suggested if, based on their assessment, a more efficient asset allocation can be achieved. Account management is an area in which Moneyfarm scores extremely highly compared to the other robo advisors covered in the broker comparison section of this website, though users wanting a more light-touch investment account experience might be served better with another broker. This Moneyfarm brokerage review notes that one feature missing from Moneyfarm is the ability to choose ethical investments for your account funds.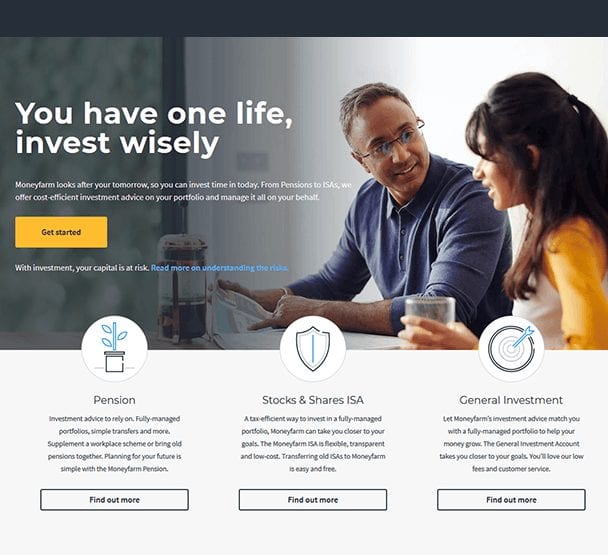 Portfolios supervised by an Asset Allocation Team
No ethical investment options
User funds invested primarily in ETFs and high-yield bonds
Go to Broker
Risk warning: Capital can be lost. Terms and conditions apply.
2. Costs
Go to Broker
Risk warning: Capital can be lost. Terms and conditions apply.
3. Account
3) Accounts: A range of account types on offer depending on your investment goal
Moneyfarm offers three main account types for users, which will be covered in detail in this Moneyfarm review. The "Moneyfarm Stocks & Shares ISA" is an individual savings account (ISA) that holds a number of government-supported tax advantages for users. On Moneyfarm, it allows users to invest tax-free with the added flexibility to withdraw and deposit account funds as and when you want. Existing ISA account savings can be transferred into your Moneyfarm ISA if needed. Moneyfarm will put these funds to use in line with your goals, risk tolerance and general investment preferences.
max. 0,70%
Administration fees
The "Moneyfarm General Investment Account" works similarly to the ISA account, though it does not hold the same overall tax advantages. Unlike the ISA, all the income and growth will be taxable at the normal rates. The "Moneyfarm Pension" account is a type of personal pension account that allows individuals to invest for retirement in a tax-efficient manner. Any growth arising from deposits into this account will be subject to tax relief, which makes it an excellent option for users. There is also a facility to transfer existing pensions into the Moneyfarm pension account, and you can make further contributions based on goals – Moneyfarm recommends using your planned retirement date.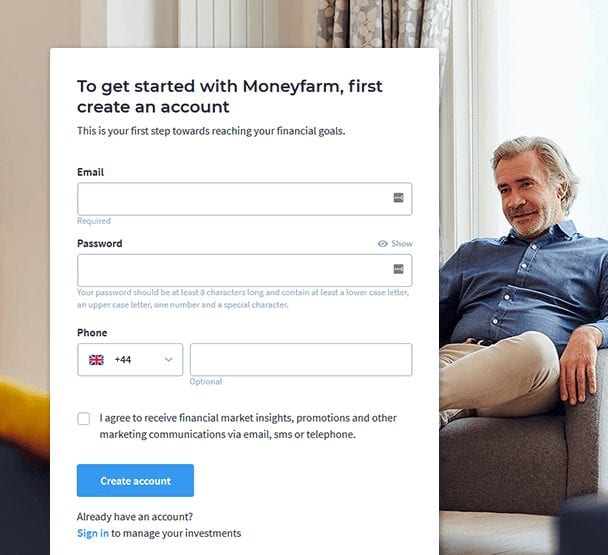 Tax-efficient ISA accounts on offer
General investment account also on offer for users
Personal pension options available for users
Go to Broker
Risk warning: Capital can be lost. Terms and conditions apply.
4. Platform
4) Trading Platform: Robust trading options with a sleek mobile app
Moneyfarm has also developed a new investment advice centre that builds on previous educational features and simplifies the advice given. This makes it easier for people to get started investing and to receive investment advice on an ongoing basis. The educational resources section of the website is among the best out there, and users can avail of an array of e-books, blogposts and audio-visual content to help them make investment decisions. As with most robo advisors, users' portfolio strategies are calculated on the basis of a risk assessment conducted through the website.
Users willing to take a more aggressive investment strategy, for example, have a higher risk tolerance, and more of the total value of the portfolio will be invested into stocks and high-yield and emerging bond markets. More risk-averse users will, in contrast, have a higher percentage put into bonds. Moneyfarm has some of the most advanced risk assessment software on the market, added to which is the constant monitoring of the investment team. This is a great combination and really makes the trading platform stand out.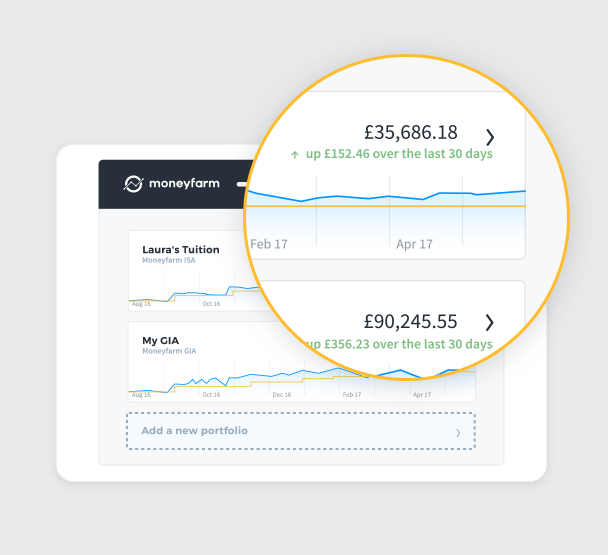 Wide selection of educational materials
Audio-visual content available containing investment advice and strategy
Some of the best risk assessment technology out there
Go to Broker
Risk warning: Capital can be lost. Terms and conditions apply.
5. Usability
5) Usability of the Website: Sleek, responsive website with mobile support
This Moneyfarm review finds the website very easy to use, and newer users will not have any difficulty in navigating the menus to find the content that they desire. This means quick access to trades, insights, and even training. The educational content and helpdesk options are readily available through the navigation tab located at the top of the page, with links to social media channels found at the bottom. The website features sleek-looking graphics, without being too bogged down and unresponsive as some other trading platforms are prone to be. A mobile version of the website is available for mobile device users, though it is recommended to download the standalone app. The Moneyfarm app is easy to use and robust, and gives users the ability to take their investments on the go without losing any of the functionality from the website. The app is available through the website and through the Apple and Android webstores respectively. Additionally, transparency is obviously a prized trait for Moneyfarm, with legal and regulatory information readily available at the bottom of the page.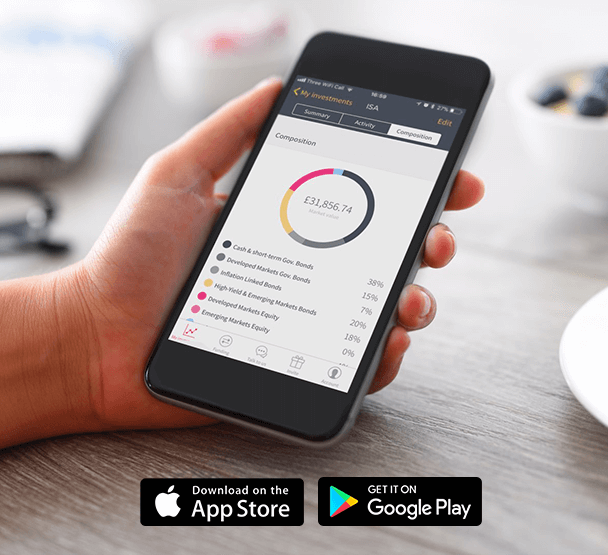 Sleek website design
Pages load quickly, and the portfolio software is very responsive
Menu navigation makes it easy to find relevant information
Go to Broker
Risk warning: Capital can be lost. Terms and conditions apply.
6. Support
6) Customer Support: Flexible, responsive and highly knowledgeable
Moneyfarm has trained specialists available who can provide hands-on support for any technical support you need, as well as those seeking general investment advice. In addition to the technical support, all Moneyfarm portfolios are monitored by a team of financial analysts sitting on an investment committee who rebalance user accounts if needed. Customer support is available through the website by phone, email or live chat as needed. This reviewer's experience of the customer support has generally been very positive, with the customer support staff proving themselves to be both knowledgeable and responsive when addressing our queries.
Additionally, the Moneyfarm website has a comprehensive "Help" section, which has a library of FAQs and other explanatory material. Generally, this was of a very high quality, and the majority of the issues that you might run into when using this service should be covered here. An additional feature that distinguishes Moneyfarm from its competitors is the ability to schedule a phone appointment with a member of the support staff through the website. This makes it much easier to get bespoke help and significantly cuts down on wait times. Customer support is available Monday to Thursday between 9am and 7pm, and on Fridays from 9am to 6pm.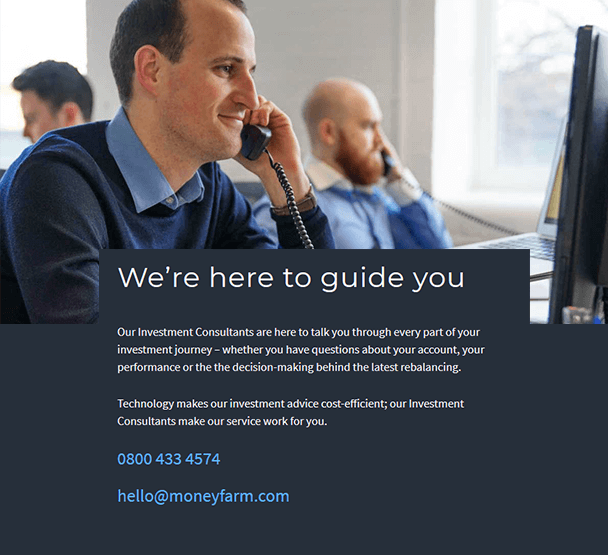 Comprehensive "Help" section on the website
Knowledgeable and responsive customer support team
Phone appointments can be scheduled through the website
Go to Broker
Risk warning: Capital can be lost. Terms and conditions apply.
7. Payment
7) Methods of Payment: Fast and hassle-free payment options
To open a Moneyfarm investment account, you must be over 18 and ordinarily resident in the UK or Italy. If you meet these criteria, then an account can be set up online in a matter of minutes by providing some personal details, and by filling out the brief questionnaire regarding your individual investment goals and risk assessment. A minimum of £500 is needed to open a Moneyfarm account, with Moneyfarm recommending users have a minimum of £1,500 available to invest in their account – although some Moneyfarm promo codes are also available. This is a much higher threshold than some of the other robo advisors covered in the robo advisor comparison section of this website, which should be kept in mind if you are considering opening a Moneyfarm brokerage account.
Users can transfer money via direct debit or bank transfer as one-off or regular payments. Direct debits will usually take around four working days to appear in your account, while bank transfers will be available for investment within one working day. Cash withdrawals can be requested at any time if cash is available in your account, and this process can take up to two working days. On the other hand, funds can be withdrawn from investment accounts if you wish to un-invest them.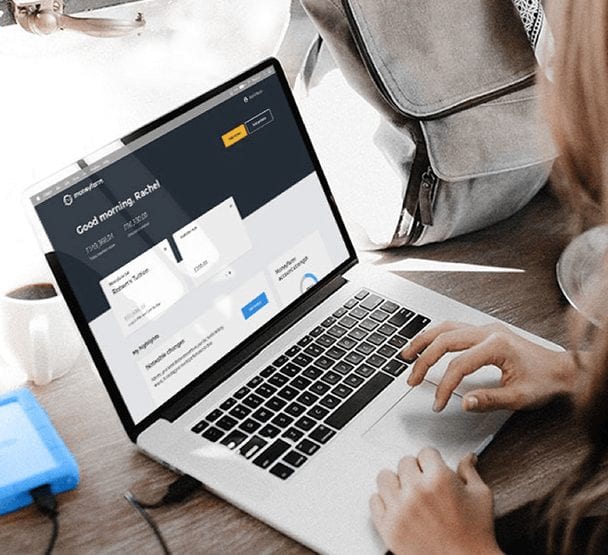 No fees charged on withdrawals or deposits
Available cash takes on average two days to withdraw
Once un-invested, account funds may take up to five working days to withdraw
Go to Broker
Risk warning: Capital can be lost. Terms and conditions apply.
8. Offers
8) Additional Offers: Limited introductory bonuses
Moneyfarm promo codes are occasionally available on an ad-hoc basis and can provide users with a small bonus to their investment account if used. One such bonus would be the provision of a number of months' investment free from any account fees or charges. Although this might not seem like much, depending on the size of your account the fees can be quite significant. In this regard, a months free trading is a great deal for someone looking to try out the service before they make a longer-term commitment. Beyond this, however, Moneyfarm does not appear to provide any other introductory or promotional offers, other than on an ad-hoc basis.
This is certainly something that users should consider before committing to the service as these introductory offers can provide significant savings if used correctly. It should also be noted that no premium Moneyfarm stock trading account options are available, which might put off more seasoned users. Furthermore, it also worth considering that Moneyfarm doesn't have any comprehensive demo account available for new users although you can trial the service with a projected portfolio option.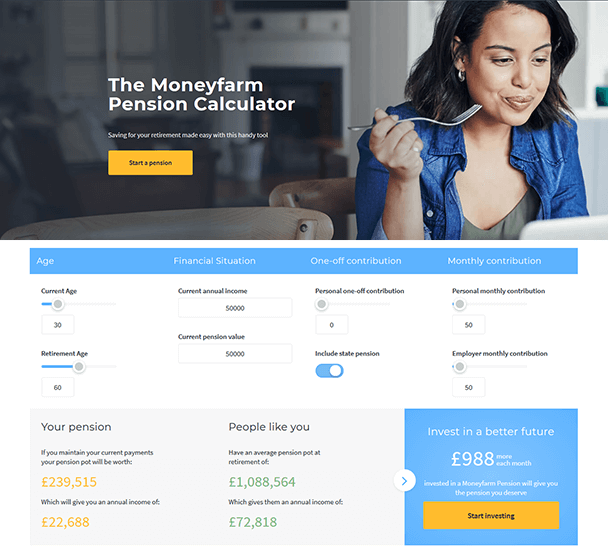 Ad-hoc promotional offers available giving new users periods of free fees
No set introductory offer
No premium account options
Go to Broker
Risk warning: Capital can be lost. Terms and conditions apply.
9. Regulation
9) Regulation & Deposit Protection: Industry-leading regulatory and security standards
Moneyfarm is a highly secure and industry-compliant financial services firm and has backing in the UK from large investment firms, including Allianz Asset Management, Cabot Square Capital, and United Ventures. For investors, this carries a lot of weight as financial institutions are only willing to back smaller firms that have proved their capabilities and willingness to comply with regulations. Although initially founded in Italy, Moneyfarm is currently authorised and regulated by the Financial Conduct Authority (FCA), which is one of the most highly regarded financial services regulatory bodies in the world.
This means that user accounts will be insured up to a certain point should Moneyfarm fail to meet its financial obligations. For example, in the Financial Services Compensations Scheme (FSCS), user accounts up to £50,000 will be protected should anything happen to the broker. This also requires Moneyfarm to hold all client money in a trust scheme that is protected from creditors should Moneyfarm go bust. Additionally, Moneyfarm uses an encrypted connection that is certified by the web security industry leader DigiCert. This is a commendable addition and gives users a little bit of extra peace of mind when they are managing their investment portfolio online.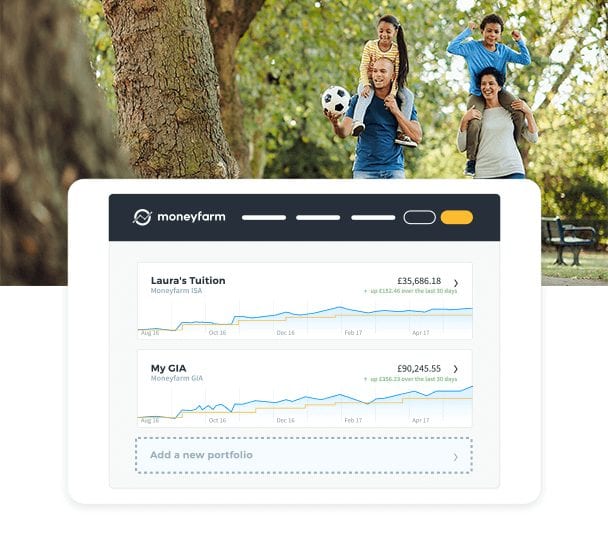 Moneyfarm website encrypted using DigiCert technology
Authorised and regulated by the FCA in the UK
Moneyfarm is operated out of both Italy and the UK
Go to Broker
Risk warning: Capital can be lost. Terms and conditions apply.
10. Awards
10) Awards: Industry awards and strategic partnerships
After setting up shop in the UK in 2016, Moneyfarm has gone on to achieve a number of industry awards. At the 2018 British Bank Awards ceremony, held in central London each year, Moneyfarm was the recipient of an Innovation of the Year award for its blend of human and technology-driven investment advice technology. Additionally, Moneyfarm also won the Best Online Direct to Consumer Investment Platform Award at the 21st annual YourMoney.com awards ceremony. In addition to these awards, Moneyfarm has also made a significant number of strategic partnerships with large industry players in the financial services spaces. Allianz Asset Management, for example, has built on its initial investment in September 2016 with an additional investment round of £40m, led by Allianz in 2018. Moneyfarm intends to use the experience and capital that this partnership brings to increase both its user base and its internal technology. Industry support for a disruptive company such as Moneyfarm is a good sign for investors, and it signals long-term commitment to the product.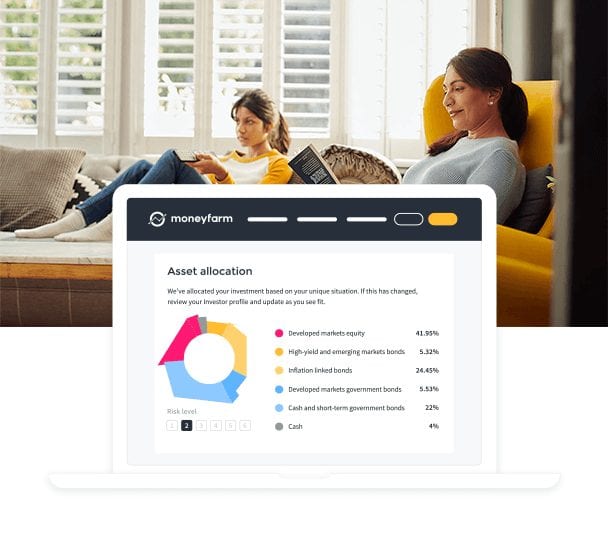 Recipient of Innovation of the Year award at the British Bank Awards in 2018
Recipient of the Best Online Direct to Consumer Investment Platform Award in 2018
Has secured several exciting industry tie-ups
Go to Broker
Risk warning: Capital can be lost. Terms and conditions apply.
Conclusion
To sum up this Moneyfarm brokerage review, and to answer the question "Is Moneyfarm good?", overall this reviewer's opinion is highly positive. Moneyfarm is a solid option for those who are looking to get started in the robo advisor space. It gives users an easy and accessible way to get started with a savings and investing plan. Moneyfarm gives users the option to choose between an ISA savings account, a pension account and a general investment account. The portfolio management is generally pretty good, and the risk tolerance questionnaire is a great way of accurately selecting an investment strategy that suits your own personal preferences. The main edge that Moneyfarm has over its competitors is the blend of technology and human interaction, with portfolio managers overseeing all generated portfolio strategies. This means that users are provided with a well-balanced, intelligently selected portfolio. For some, this may justify the slightly higher fees when compared to other brokers covered.
Choice of three investment account types
Robust mobile app
Portfolio monitoring by an investment team
Transparent fee structure
Withdrawal process more complicated than competitors
Limited promotional offers for new users
No 24/7 customer support
Test result
Broker

Go to Broker
Risk warning: Capital can be lost. Terms and conditions apply.