Wealthify Adventurous burst onto the investing scene in 2017 with a simple but effective way to help customers grow their funds. With five investment plans ranging from 'cautious' to 'adventurous', this broker ensures that investors can manage the risk of their portfolio while enjoying the fruits of a passive investment opportunity. Authorised by the Financial Conduct Authority, Wealthify enjoyed investment of their own in October 2017 when Aviva purchased a majority stake in the firm. This Wealthify Adventurous review takes a broad look at the brand, and ultimately answers the all-important question: can they be trusted with your money?
Highlights
Fully automated investment service
Plans available to suit all investors
customerservice - phone, email, chat
Low fees starting from 0.7% per annum
5.
of 10 Robo Advisor Broker
Wealthify Adventurous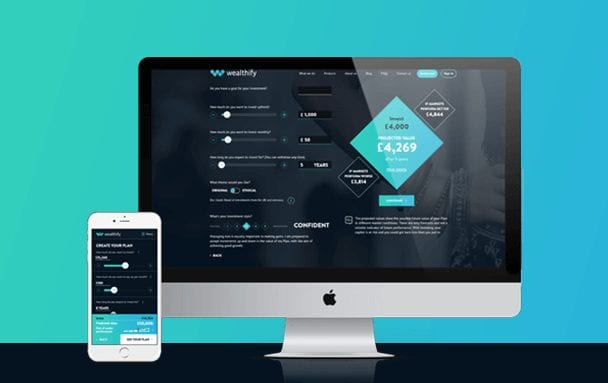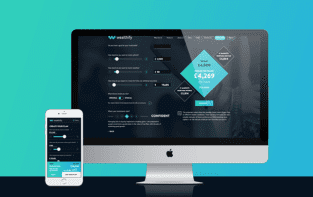 Go to Broker
Risk warning: Capital can be lost. Terms and conditions apply.
Headquarters and regulation
UK (FCA)
Investment Universe
Shares, Commodities, Real Estate, Bonds, Money Market
Profit Participation
0,33%
Services & additional benefits
Live
Hotline
E-mail
1. Trading Offer
1) Wealthify Adventurous Trading Offer: What is Available?
The process at Wealthify is straightforward enough. You simply choose from one of their plans, which are differentiated by risk, and decide how much you want to invest. There is no minimum should you want to test the water. Your portfolio, which is robo-automated, will range from shares, commodities and bonds to property and private equity, and their team will trade to cash where the market is showing volatility. Unlike with some investment firms, your Wealthify Adventurous brokerage account won't be put on lockdown, so you can withdraw funds or top up your investments whenever you please.
The Adventurous Plan is designed to deliver maximum growth over a long-term period. Your portfolio will be packed with high-risk investments – usually 70% up to 100%. With the Wealthify Adventurous stock trading plan incorporating investments in the UK, the US, Europe, Asia and many other emerging markets, there is also a strong global feel. The investment product is also backed by an ISA offering, should you be new to investing and want a lower risk way to grow your money. At the time of writing this Wealthify Adventurous review, they were yet to add a pension product to their platform.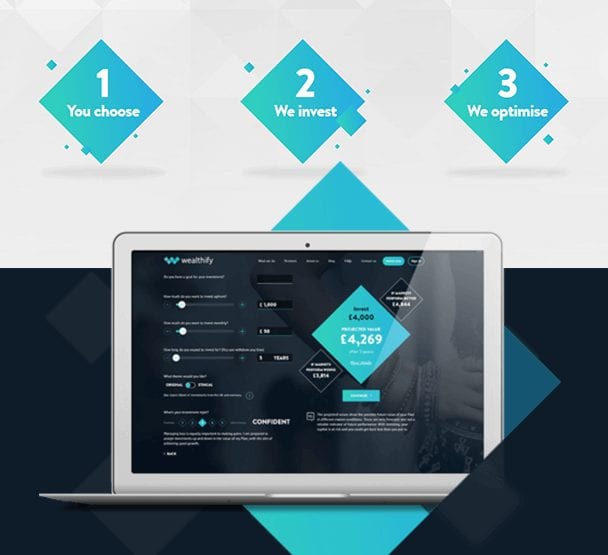 Choose your plan based on risk: cautious to adventurous
Monitor your investments via the app
Withdraw/add funds whenever you want
Go to Broker
Risk warning: Capital can be lost. Terms and conditions apply.
2. Costs
Go to Broker
Risk warning: Capital can be lost. Terms and conditions apply.
3. Account
3) Wealthify Adventurous: Your Account
One goal of this review of Wealthify Adventurous is to reveal the basic structure of the brokerage and what that means to you. The nature of Wealthify Adventurous' product is that it is kept completely simple. There aren't VIP accounts or advantages to major investors (apart from lower fees), so there is no onus on you to take any risks with your account if you don't want to. This means that anyone in the UK can open a Wealthify account as long as they are aged 18 or over. The firm does run credit checks but only as a means to confirm your identity. Wealthify have a moral obligation to ensure your level of investment is appropriate to your financial circumstances, but the final decisions are yours.
0,33%
Profit Participation
One thing to note is that at the time of writing this Wealthify Adventurous brokerage review, the firm was unable to accept U.S based investors. There is an interesting opportunity to lower your fees by signing up for the Circle programme. Start your own Circle and invite friends, family, work colleagues and such to join. This leads to discounted fees, with Circles of 50 or more people enjoying deductions of as much as 20%.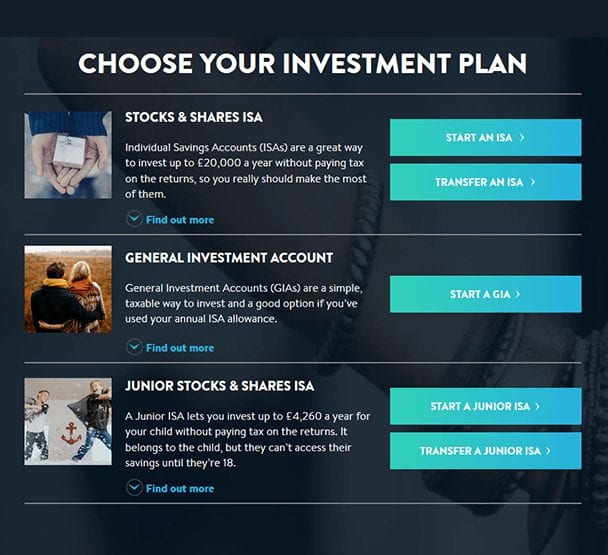 All UK based applicants are typically accepted at Wealthify
No VIP account scheme currently available
Circles allow you to collaborate with fellow investors to lower fees
Go to Broker
Risk warning: Capital can be lost. Terms and conditions apply.
4. Platform
4) Wealthify Adventurous: How Their Traders Operate
The Wealthify Adventurous stock trading process is a hybrid approach.
Firstly, your portfolio is managed by a team of investment professionals, who are all experienced and sourced from firms such as Brooks Macdonald, Man Group Plc and RAW Capital Partners.
But then all of the trades are carried out using an algorithm based upon the Sharpe Ratio, and this process is wholly automated – as all of the best robo advisor services are. The human and the robot side of things combine to ensure your portfolio is carefully managed, and that risk is controlled according to the plan you have chosen to follow. The key thing to note is that you won't have any input into your investments with Wealthify; that would disrupt the finely-tuned mechanics of their algorithm. The traders at the firm have one simple goal: to help you reach your profit target within a specified timeframe. The rest is up to their automated trading platform. The Wealthify Adventurous stock trading plan is focused on diversification. Plans worth £2000 and below typically have around 15 unique funds, and within those, there can be 6500 investments or more. Those are often centred on mutual funds and may also include cash holdings. Higher end plans containing more risk still feature up to 20 funds and 8000 individual investments, including ETFs and other forms of investment.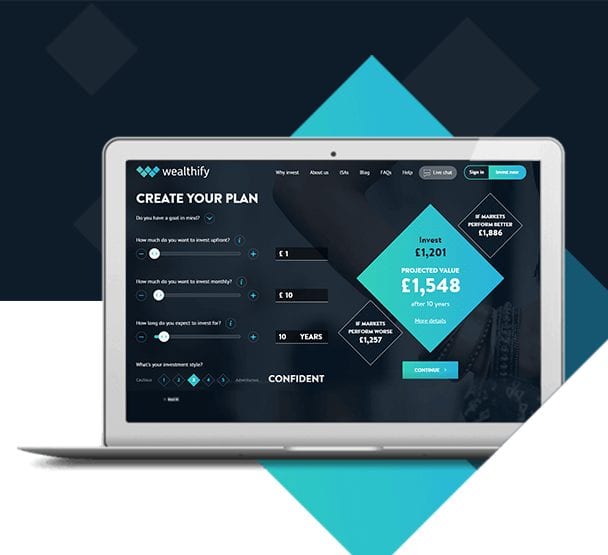 Hybrid 'human and machine' trading
No customer input
Diversified investment
Go to Broker
Risk warning: Capital can be lost. Terms and conditions apply.
5. Usability
5) Wealthify Adventurous Website & App
One thing that this review of Wealthify Adventurous found was that the whole enterprise was very modern. The beauty of this is that their whole operation feels slick and always has the user experience in mind. When you fire up their website, you will find all of the content neatly categorised and accessible. This means you can easily learn more about the firm, what they do and how they do it within seconds – a marked difference when making a robo advisor comparison with some of their competitors. The FAQ section on the site contains pretty much everything you will need to know and offers complete transparency regarding their fees. They have tried to keep legal jargon to a minimum, although there is handy information about the Financial Services Compensation Scheme, and the identify of the custodians of your investment funds, on the homepage. The app, which is available for download on the vast majority of devices, is intuitive and straightforward to use. It gives you the ability to create your own hypothetical plan – based upon amount invested, time period, etc. – which will give you some insight into the level of return that can be expected, taking market volatility into account.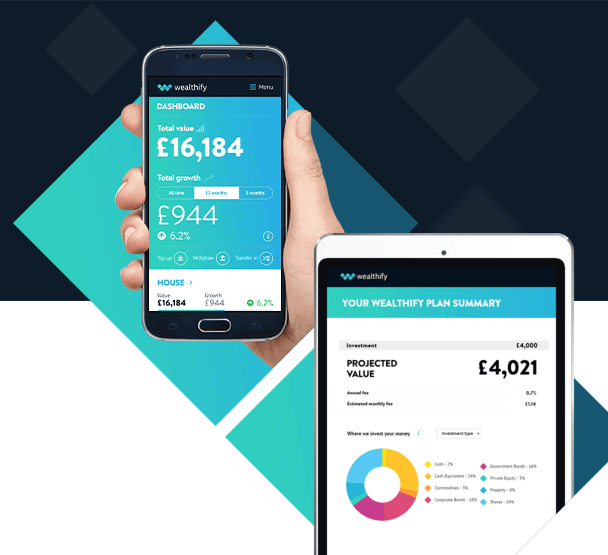 User-friendly website contains everything you need to know about Wealthify
Create your own hypothetical plan using their calculator
Apple and Android app offers further functionality on the move
Go to Broker
Risk warning: Capital can be lost. Terms and conditions apply.
6. Support
6) Wealthify Adventurous Customer Support
This review of Wealthify Adventurous found that there are three main ways to contact the customer support team at Wealthify Adventurous: phone, email and live chat. That phone line is manned between the hours of 9:00 and 18:30 from Monday to Friday. This may not be useful if you need a hand at the weekend, but it will come in handy should you require any assistance outside of normal office hours. Helpline operators are UK based and directly employed by Wealthify, so you won't be farmed out to some kind of offshore call centre.
The email option is available directly through the website: just compose your message in the box provided and hit that send button. You can also access the live chat feature via the website and the operators are typically very responsive, with turnaround times typically kept to a minimum. It is worth remembering that Wealthify are not self-proclaimed financial advisers, and so their customer support team cannot provide investment advice over the phone. That said, the Wealthify team are very knowledgeable about their product and able to provide all of the information you will need to make your own financial decisions.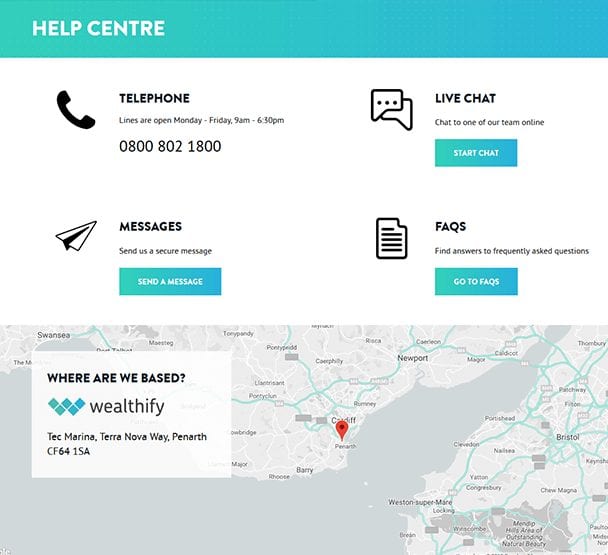 Responsive customer support available
Contact via phone, email and live chat
No financial advice is given, but a knowledgeable team who know their products
Go to Broker
Risk warning: Capital can be lost. Terms and conditions apply.
7. Payment
7) Wealthify Adventurous: How Safe is Your Money?
First things first: at Wealthify Adventurous, all of your personal data is protected by the latest SSL technology with 256-bit encryption. This means you don't need to worry about your financial information falling into the wrong hands. Wealthify is authorised and regulated by the Financial Conduct Authority (FCA), so they have to adhere to stringent regulations regarding how they operate. That should provide great peace of mind for their investors. Back in February 2018, the global insurance firm Aviva invested a significant sum into Wealthify. That vote of confidence has added yet another layer of security in that the brand is now well-supported by a multi-million-pound organisation.
And don't forget, the first £50,000 of your investment is protected by the Financial Services Compensation Scheme (FSCS), which should be a weight off your shoulders. All funds invested into Wealthify are held 'externally' by Winterflood Securities Ltd, who act as a custodian of your money. A part of the Close Brothers Group, they hold your assets in accordance with the FCA's policies and procedures. As part of this process, your money is protected from creditors should something untoward ever happen to Winterflood.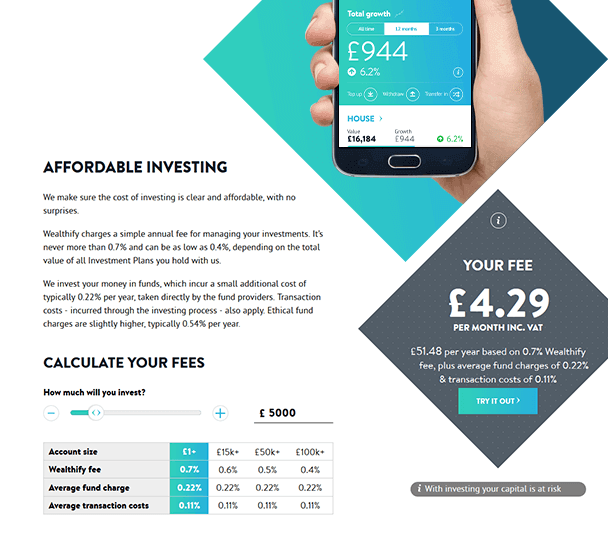 The firm is authorised and regulated by the Financial Conduct Authority
Backed financially by insurance giant Aviva
Invested funds held by a custodian, Winterflood Securities Ltd
Go to Broker
Risk warning: Capital can be lost. Terms and conditions apply.
8. Offers
8) Wealthify Adventurous: Additional Products and Services
Wealthify Adventurous offer two main products. One is their regular investment plan, which we have already discussed at length in this Wealthify Adventurous brokerage review. But they also feature an investment ISA which is worth learning about. You can invest up to £20,000 per year into an investment ISA. So if you haven't gotten one as yet – or you have an ISA elsewhere but haven't reached the £20k limit, then Wealthify can help set one up for you. In essence, an investment ISA is the same as the firm's normal investment plan, with the main difference being that you don't pay tax on your 'earnings'.
If you already have an existing ISA, the Wealthify Adventurous team can help you to transfer that to one of their own investment plans. You can even complete the process online if you wish, saving you the unnecessary hassle. Another area in which Wealthify specialise is ethical investing. They have five different plans to help you invest in funds and assets with social responsibility and the environment at their heart. This offers investors a unique opportunity to do some good in the world while possibly earning a little extra cash at the same time.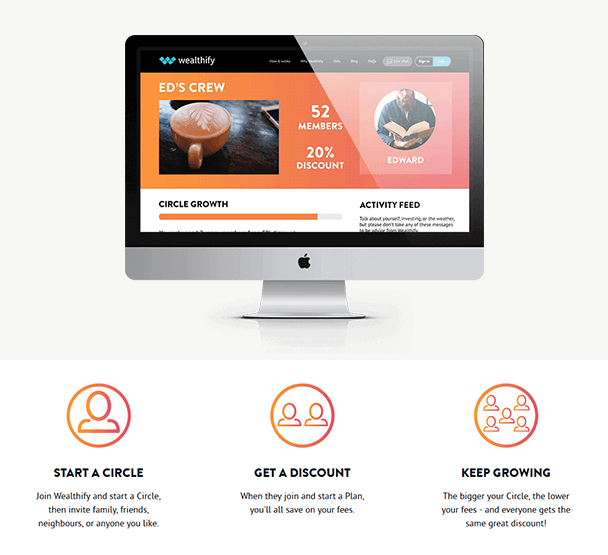 Wealthify offer an investment ISA package to customers
You can also transfer your existing ISA to them
Contact them if you are interested in ethical investments
Go to Broker
Risk warning: Capital can be lost. Terms and conditions apply.
9. Regulation
9) Wealthify Adventurous: Regulation
Any thorough review of Wealthify Adventurous needs to investigate the regulations in place and how they function for investors. This review found that the brokerage is licensed to operate in the UK and is authorised to do so by the Financial Conduct Authority. The FCA has three main aims: 'to protect consumers, to protect and enhance the integrity of the UK financial system, and to promote healthy competition between financial services providers in the interests of consumers.'
The firm is protected by the Financial Services Compensation Scheme (FSCS). With £50,000 protection available, you can have two active accounts: one with Wealthify and one with Aviva, so your total cover is worth £100k.
For the uninitiated, the FSCS is 'the UK's compensation fund of last resort for customers of authorised financial services firms. We may pay compensation if a firm is unable, or likely to be unable, to pay claims against it. This is usually because it has stopped trading or has been declared in default.'
All of your personal information is kept perfectly safe under encryption, and the only way your data is used is to inform the FCA for every ETF trade made on your behalf, which is a legal requirement.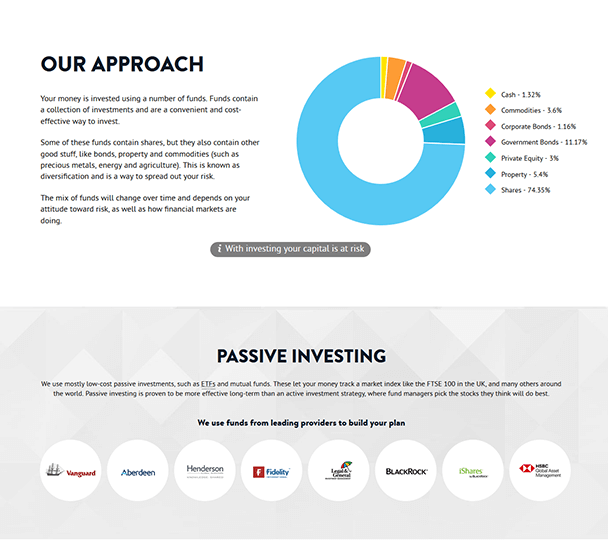 Fully licensed to operate in the UK by the FCA
Protection worth up to £100k courtesy of the FSCS
Personal data encrypted by latest technologies
Go to Broker
Risk warning: Capital can be lost. Terms and conditions apply.
10. Awards
10) Wealthify Adventurous: Performance
As we are all aware, 2018 was a year full of volatility and uncertainty for the markets.
Political unrest in the UK, the European Union and the United States have caused confidence to take a hit and returns on investment have suffered as a consequence. Investment firms like Wealthify Adventurous have also had to make do with tough trading conditions. And unfortunately, even sophisticated robo-traders cannot make miracles happen. Taking all of these circumstances into consideration, it has actually been a decent year for Wealthify Adventurous stock trading. Four of their five plans yielded a profit for the period of October 1, 2017 to September 30, 2018: Tentative (1.25%), Confident (2.41%), Ambitious (3.69%) and Adventurous (4.94%). The only plan that failed to return a positive ROI was Cautious, which still yielded -0.02%. For the processes at Wealthify to turn a profit in such a difficult climate is a true testament to their strength and integrity. If conditions do improve in 2019, which everyone is hoping they will, it will be interesting to see the results that the brand can produce in a more favourable atmosphere.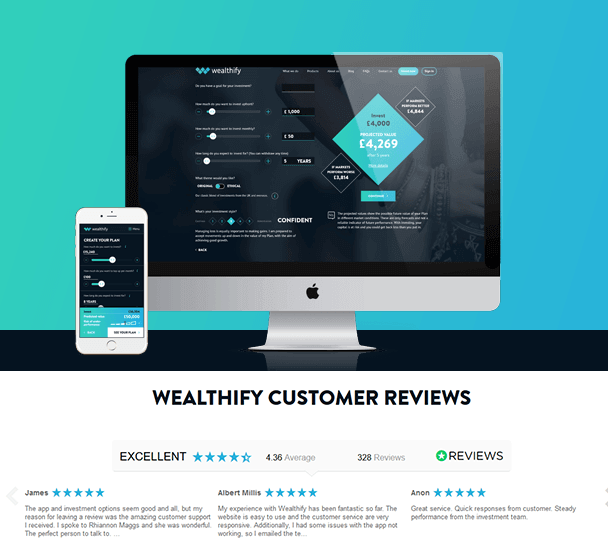 A positive trading year for Wealthify, with four of five investment plans turning a profit
Their worst result was -0.02% ROI, so not disastrous
Encouraging data heading into 2019 amid (hopefully) more market stability
Go to Broker
Risk warning: Capital can be lost. Terms and conditions apply.
Wealthify Adventurous: In Conclusion
If you are looking for an investment plan that requires minimal input, Wealthify is certainly up there with options like Moneyfarm, Nutmeg and Scalable Capital.
Their five options are perfect for all types of traders, from the cautious to the more aggressive, and you can invest as much or as little as you want to: from £1 to no fixed upper ceiling.
Their fees are competitive, certainly for smaller to medium-sized investments, although it should be said that those with £500k or more might be better off looking elsewhere if fee size is a concern.
Backed by Aviva and the Close Brothers, Wealthify Adventurous have significant backing from trusted financial institutions, and their results – even in a turbulent 2018 market – have been encouraging.
That is aided by their unique robo-advisor algorithm, which helps to protect profits while sheltering from losses, and the human touch of the portfolio management team.
If you want to invest but lack the confidence to take the plunge on your own, then this is a fantastic way of getting started.
Five different investment plans available
Backing from major financial organisations
Fully licensed by the Financial Conduct Authority
Competitive fees for small-to-medium investors
Decent 2018 returns suggest algorithm is successful
Fees are high for big money investors
No pensions product
No customer support at weekends
Test result
Broker

Go to Broker
Risk warning: Capital can be lost. Terms and conditions apply.