eToro Broker is one of the top trading platforms, particularly in a broker comparison – social trading comparison. eToro began in 2007 with the goal of making trading more accessible to everyone, regardless of location and without any dependence on the traditional financial institutions. It began as an FX trading platform with graphic representations and quickly expanded to include tools for traders of all skill levels. Our review of eToro lets you know the platform began in 2011, the very first social trading platform in the world.
Highlights
World's first social trading platform
Founded in 2007
Began to make trading accessible to all
Pioneering broker
2.
of 8 Social Trading Broker
eToro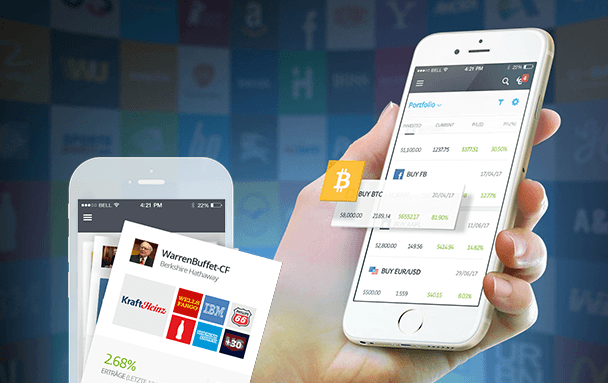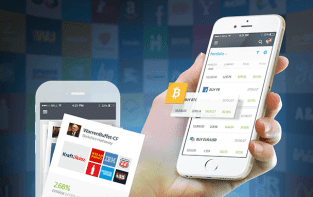 Go to Broker
Risk warning: Capital can be lost. Terms and conditions apply.
Headquarters and regulation
UK /Cyprus (FCA, CySEC, ASIC)
Fees and Spread
Spread only
Market Model
STP/Market Maker
Trading platform
Broker-owned Software
Demo account
Yes, unlimited
Services & additional benefits
Live
E-mail
Economic Calendar
E-Book
Videos
Courses/Seminars
1. Trading Offer
1) Social Trading Offer: A Range of Assets with Social Trading
Although the most appealing aspect of the eToro Broker for the average person is social trading, this platform also provides the opportunity to invest in a range of assets with or without any social trading. eToro offers thousands of financial assets along with multiple investment strategies. eToro offers traditional investment options, such as stocks, for those who prefer to engage in less risky investments. Trading stocks on eToro gives you access to 520 offerings in the NYSE.
Is eToro a good broker with multiple investment options? Those in search of other investment options will appreciate that this broker offers six commodities, including gold, silver, copper, platinum, oil, and natural gas. In terms of forex trading, you will find 47 different pairs, and there are also 58 ETFs. Or, you can use eToro to trade one of 10 cryptocurrencies or 13 indices. Any of these assets are tradeable using traditional methods such as doing your own research or via eToro social trading. Social trading allows you to copy trades of top performers, offering the potential for rewards with minimal effort on your part.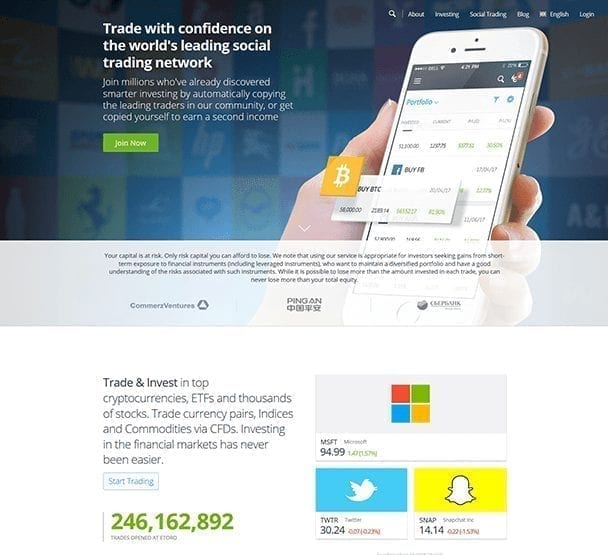 Offers trading of stocks, commodities, indices, forex, cryptocurrencies, and ETFs
Trade assets via social trading or traditional methods
Diverse portfolio available
Go to Broker
Risk warning: Capital can be lost. Terms and conditions apply.
2. Costs
2) Social Trading Costs: No Additional Fees for Social Trading
Every cryptocurrency has its own spread, leverage, and other related fees. Cryptocurrency spreads, with the eToro Broker, for example, range from 1.5 percent with BTC to 5 percent with XLM, NEO, and BCH. For commodities, spreads can be as low as 2 pips for copper or up to 45 pips for gold, with most spreads sitting closer to the lower end of the spectrum. Forex spreads start at just 3 pips for such pairs as USD/CAD and EUR/USD. ETF spreads are set at 0.24 percent, and index spreads can be as low as 4 pips for the US Dollar Index, although most are closer to a few hundred pips. For stocks, there is always a 0.09 percent spread with a buy position of 6.4 percent plus the one-month LIBOR and a sell fee of 2.9 percent plus the one-month LIBOR.
STP/Market Maker
Market Model
In addition to transaction fees, eToro is rare in a broker comparison – social trading comparison in that it clearly lays out other fees, such as for conversions and withdrawals. Our eToro trading platform review points out that there is a withdrawal fee of $25 for the platform. The conversion fee depends on the currency being converted, always with USD. Fees start at 50 pips for GBP, RMB, and RUB. They go up to 100 pips for AUD and are 250 pips for CAD, EUR, and JPY.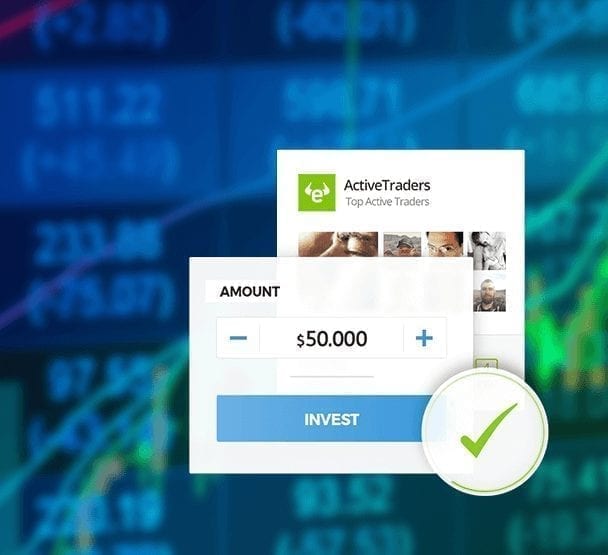 Forex spreads from 2 pips
Withdrawal fee of $25
Leverage of 1:2 to 1:30
Go to Broker
Risk warning: Capital can be lost. Terms and conditions apply.
3. Account
3) Accounts: Social Trade and More from One Account
Like many others found in a broker comparison – social trading comparison, eToro offers a Demo account. This Demo account gives you $100,000 to practice with and hone your skills without risking any real money. Other than this, most users will have a Regular account, while some get a Premium account. Premium accounts require a net total deposit of at least $20,000 in the last 11 months or a total capital of $20,000. Premium account holders get access to unique promotions, deposit bonuses, additional videos, personal account managers, Trading Central, and more.
To appeal to a wider range of traders and provide a positive answer to "is eToro a good broker", the platform also offers Islamic accounts. Switching to an Islamic account is as simple as funding your account and contacting customer service. This type of account follows Islamic trading rules. It has zero rollover interest, no fees or commissions for account management, and interest-free leverage. Beginners should start with the Demo account before funding their Real Money account, which is what our review of eToro recommends for most traders. High-volume traders or those with larger investments should upgrade to the Premium account.
Although it is not a separate account, Popular Investors are a unique option for those with a strong trade history who want to offer others the ability to copy their trades.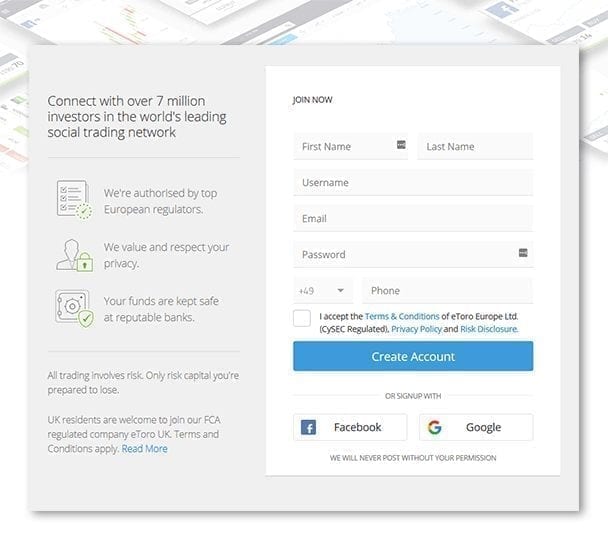 Demo account available
Islamic account available
Four levels for Popular Investors
Go to Broker
Risk warning: Capital can be lost. Terms and conditions apply.
4. Platform
4) Social Trading Platforms & Mobile Trading: Mobile Trading Available
Right from its conception, eToro Broker focused on creating a friendly user experience with its trading platform. eToro began with a WebTrader that included graphics and more to make trading simpler and more fun. It then added OpenBook for social trading, allowing eToro users to connect with each other and share trading wisdom. In 2015, OpenTrader and WebTrader joined to create a single eToro platform. Since then, the eToro trading platform review has included even more updates to the platform, including the unique financial tools, such as the Popular Investor program, CopyFunds, and the CopyTrader system.
Initially, WebTrader and OpenBook had separate applications. When eToro launched its updated platform a few years ago it merged them. This new mobile app is available for both iOS and Android devices and has full functionality, letting traders continue their investments on the go. The application is completely free, as is the online version of the trading platform. In the past, eToro has been available on the MetaTrader platform, but the website does not point out this fact since it prefers traders use its proprietary platform.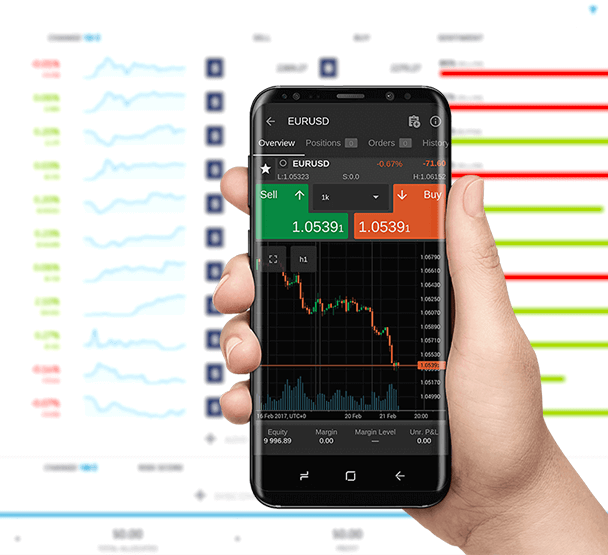 A single platform that combines previous WebTrader and OpenBook platforms with enhancements is now the eToro platform
Full-featured mobile application
Application is free for iOS and Android
Go to Broker
Risk warning: Capital can be lost. Terms and conditions apply.
5. Usability
5) Usability of the Website: Clear Layout and Easy to Navigate
Overall, navigating the eToro Broker website is very straightforward. It includes a search button in the main navigation bar, so at any point, you can simply search for any information you are unable to find. This is rarely necessary, however, thanks to the simple layout. The main navigation bar has tabs for "About," "Investing," "Social Trading," and "Blog," as well as language selection and "Login." Hovering over any of these tabs gives you additional options, such as specific assets to invest in. You can easily find legal information by hovering over "About" then selecting "Regulation and License" or scrolling to the bottom of any page on the eToro website.
eToro stands out in a broker comparison – social trading comparison by offering multiple languages, including those that are less common to other similar platforms. There is a total of 16 languages to choose from, making it easier for native speakers of less common languages to trade. The homepage clearly highlights key features of eToro, such as traditional investments and social trading, along with what makes them stand out. In a move that earns high praise in our review of eToro, most pages of the website have dozens of links at the bottom, below the legal information, for quick access to the most important topics, such as fees, about eToro, social trading, and the top FAQs.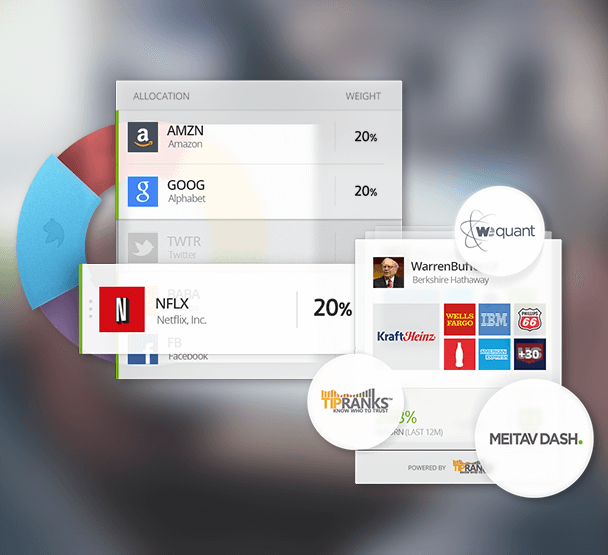 Convenient navigation bar
Easy-to-access legal information
16 languages
Go to Broker
Risk warning: Capital can be lost. Terms and conditions apply.
6. Support
6) Customer Support: Easily Accessible
Among those menu options at the bottom of most eToro Broker pages, you will find a link to "Customer Service," plus one for "Help." This helps make it possible to access support from any page on the eToro website. Alternatively, you can hover over "About" on the main navigation menu and then select "Help Center." This will take you to the same extensive list of FAQs as selecting "Help" at the bottom of the page. Clicking "Customer Service" from the bottom brings you directly to the contact form. The Help Center is organized by category and has an option to search.
You can also access that form via the Help Center. At the top of the page, just click on "Contact Customer Service." Also, at the top of the page, you will find a "Contact Us" section. If you prefer to contact eToro customer via a physical letter, you can do so with the contact information. There is, unfortunately, no option for phone support immediately evident on the eToro website. Online customer service is available 24/5 on Monday through Friday.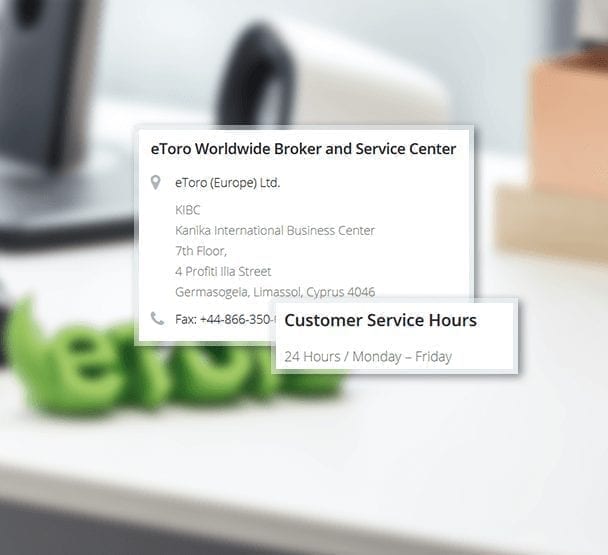 Addresses listed clearly
Online support available
Support 24/5 and an Extensive FAQ section for queries
Go to Broker
Risk warning: Capital can be lost. Terms and conditions apply.
7. Payment
7) Methods of Payment: Over Half a Dozen Options
Minimum deposits for most accounts on eToro are between $200 and $500, although first-time deposits for Israeli residents are $10,000, which is also the requirement for corporate accounts. You can deposit via credit cards, such as Maestro, Visa, MasterCard, and Diners Club, or via e-wallets, such as WebMoney, PayPal, Skrill, and Neteller. There is also support for deposits via Yandex Money and Giropay. Unsurprisingly, eToro Broker allows deposits via wire transfers, as well, with a $500 minimum. Unverified accounts cannot deposit more than $2,250 in total. Funds appear instantly via credit and debit cards, Neteller, WebMoney, and Skrill. It varies with other methods but is typically within three or so business days.
There is a minimum withdrawal amount of $50, and all withdrawals are subject to a $25 fee. The time to process withdrawals varies by payment method. It is typically one to two working days for China Union Pay, Neteller, PayPal, Skrill Limited UK, and Web Money and three to eight days for wire transfers and credit or debit cards.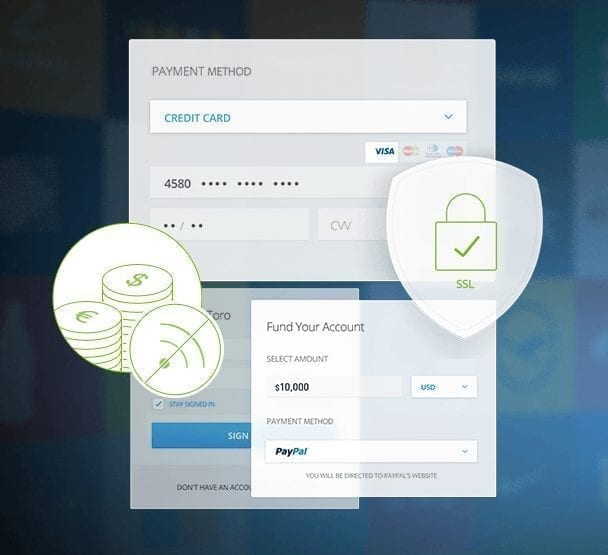 Minimum deposit of $200 to $500, depending on method
Deposit and withdrawal via wire transfers, debit/credit cards, and e-wallets
Maximum deposit of $2,250 for unverified accounts
Go to Broker
Risk warning: Capital can be lost. Terms and conditions apply.
8. Offers
8) Additional Offers: More Than Just an Economic Calendar
To remain competitive in a broker comparison – social trading comparison, eToro offers an economic calendar and daily market analysis. The daily market analysis shows key highlights that can impact trading. The economic calendar offers the ability to filter out events and view their impact. eToro also offers a Trading Academy that includes e-courses, live webinars, and a range of training videos. There are tools in the Trading Academy designed for all skill levels, appealing to advanced and beginner traders, plus everyone in between.
The most exciting tools on the platform are a result of eToro's social trading, leading to a "yes" if asked is eToro a good broker. CopyTrader, for example, lets you copy the top traders automatically. This is ideal for those who have limited time or understanding of the markets. At any point, you can stop copying a trader or take over a trade. eToro also offers both Trader CopyFunds and Market CopyFunds. The first is similar to CopyTrader but copies multiple traders. The latter lets you choose a market strategy and then bundles CFD commodities, stocks, and ETFs. These are designed to enhance CopyTrading and minimize long-term risk.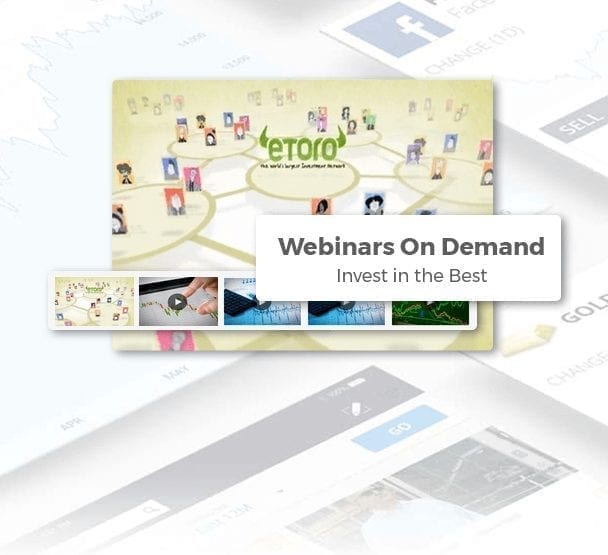 Economic calendar and daily market analysis
Trading Academy with webinars, videos, and e-courses
Social trading tools, such as CopyTrader and CopyFunds
Go to Broker
Risk warning: Capital can be lost. Terms and conditions apply.
9. Regulation
9) Regulation and Deposit Protection: Authorized by CySEC, FCA and ASIC
The eToro Broker is actually two separate divisions depending on whether you are in the UK or another part of Europe. eToro (UK) Ltd. is a financial services company that the Financial Conduct Authority (FCA) authorizes and regulates, with license FRN 583263. eToro (Europe) Ltd. is also a financial services company but is regulated and authorized by CySEC (the Cyprus Securities Exchange Commission) with license 109/10. eToro (UK) Ltd. is located in London, while eToro (Europe) Ltd. is in Limassol, Cyprus.
FCA, CySEC, ASIC
Regulatory Authority
The Financial Services Compensation Scheme covers those in the UK for up to 50,000 GBP. CySEC's Cypriot Investors Compensation Fund covers those outside the UK for up to 20,000 euro. eToro makes privacy a priority and keeps customer funds safe at banks with a strong reputation. It also includes negative balance protection, a standout feature that you will not find in all broker comparisons – social trading comparisons. Although eToro is not listed on any stock exchanges, it does have a strong reputation that should allay most concerns. There is also a regulation from the ASIC.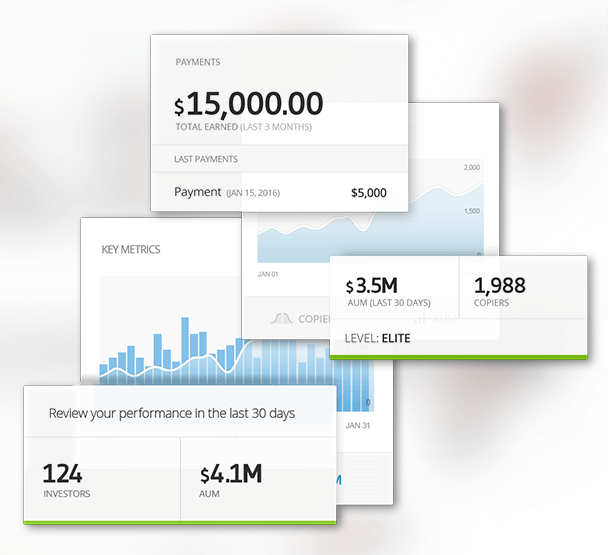 Authorized by FCA in the UK and Authorized by CySEC in the rest of Europe
Compensation via FSCS and Cypriot Investors Compensation Fund
Negative balance protection
Go to Broker
Risk warning: Capital can be lost. Terms and conditions apply.
10. Awards
10) Awards: Multiple Honors Since 2007
Since eToro Broker opened its platform in 2007, this company has been seen as a global Fintech leader and has earned numerous awards across the years and across the globe. One of the most notable honors, the title of "Best of Show" from FINOVATE, was actually earned by eToro twice, in both 2015 and 2017. In 2016, CNBC named it one of the 10 Fintech startups worth watching. Over the years, other awards have included a "MoneyAm Online Finance Award" for "Best Active Trading Platform" in 2010 and the "Most Innovative Trading Platform 2010" award from the World Finance Awards.
Generally speaking, eToro tends to have mid to high ratings from third-party websites and users. Reviews of customer service are on the lower side, but our eToro trading platform review finds regular praise for the usability of the platform, innovative features, regulation, and variety of funding options. Based on the awards eToro has received over the years, it has multiple strong points, particularly the innovative features of its platform, both for active trading and for social trading features.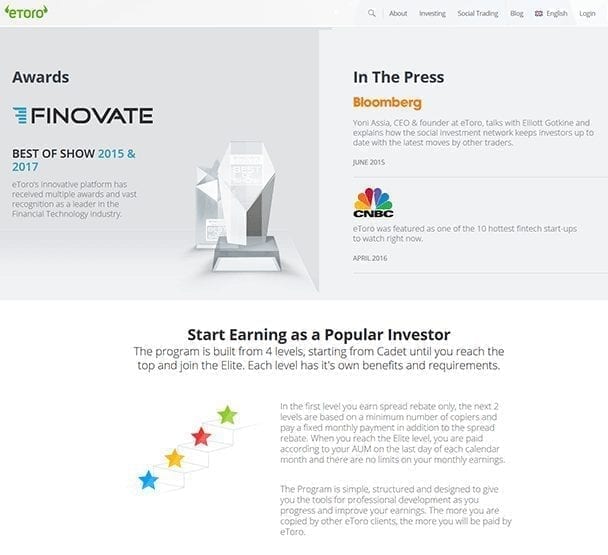 "Best of Show" from FINOVATE twice
"Most Innovative Trading Platform"
Usually receives positive ratings and reviews
Go to Broker
Risk warning: Capital can be lost. Terms and conditions apply.
Conclusion: Review of eToro
Among a broker comparison – social trading comparison, eToro easily stands out from the crowd. This was actually the very first social trading platform, meaning that eToro Broker has the most experience with social trading compared to similar options. As such, its innovative features, particularly CopyTrader and Popular Investors, are unlike anything you will find anywhere else. However, these benefits are offset by the fact that most assets are only available via CFDs and you will have to deal with higher spreads and fees than some platforms. Customer service has mixed reviews, but there is enough information in the FAQ section and Trading Academy to make up for this. Is eToro a good broker? Since it offers a mobile platform, it is a good choice for those who like to stay on track of their accounts on the go, but some traders might find the lack of compatibility off-putting. The best way to discover if eToro has the right features and setup for you is via a Demo account, which can easily transition you to a Real Money account.
24/5 Customer Service
16 Languages
Competitive Trading Fees
CopyTrading and Other Innovative Features
No MetaTrader Compatibility
No Phone Support
No Live Chat
Higher Spreads than Some
Test result
Broker

Go to Broker
Risk warning: Capital can be lost. Terms and conditions apply.