As one of the longest established forex brokers operating today, FBS has a massive customer base of around 13 million that spans several continents. Without question, this is one of the most active client lists of any forex brokerage out there and puts FBS in a separate league when it comes to their competitors. However, how do they stack up to their competitors and, in particular, is FBS good? Here, we will give you a full FBS brokerage review, focusing on how the forex and social trading features compare to the competition. Having done that, we will be in a better position to answer the ultimate question: Who is the best social trading broker out there? Given the amount of choice available among forex brokerages these days, this is an increasingly difficult question to answer, but hopefully, this comprehensive review will help you make an informed choice.
Highlights
One of the largest forex brokerages with over 13 million customers
Primarily focused on forex trading
Social and copy-trading incorporated seamlessly
Great track record of customer care and protection
8.
of 8 Social Trading Broker
FBS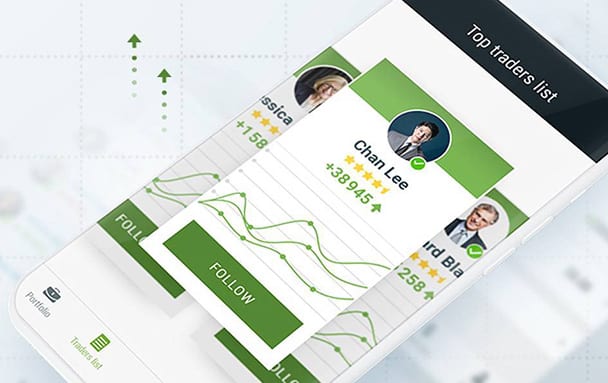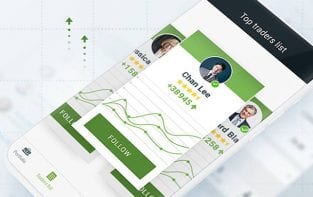 Go to Broker
Risk warning: Capital can be lost. Terms and conditions apply.
Headquarters and regulation
Cyprus /Belize (CySEC, IFSC)
Fees and Spread
Depends on account type
Market Model
ECN/Market Maker
Services & additional benefits
Live
Hotline
E-mail
Economic Calendar
E-Book
Videos
1. Trading Offer
1) Trading with FBS: Social trading to take your trades to the next level
Currently, FBS provides a comprehensive selection of currency pairs, commodities and several equities. Most recently, they have also added support on the platform, which is great to see. In all, you can trade 37 currency pairs, four metals, three CFDs and 32 stocks. Although this isn't necessarily the most comprehensive selection out there, it should provide more than enough choice for most users.
However, the real focus of the FBS platform is its social trading and copy-trading features. Social trading allows traders to automatically follow their the most successful traders on the platform, or just their mates, and to replicate their trades exactly as they are executed. This enables even the newest forex trader to make some serious gains in their portfolio without too much effort. This is a great feature for novice traders, as it allows you to make some profits while at the same time learning the most cutting-edge strategies straight from the source.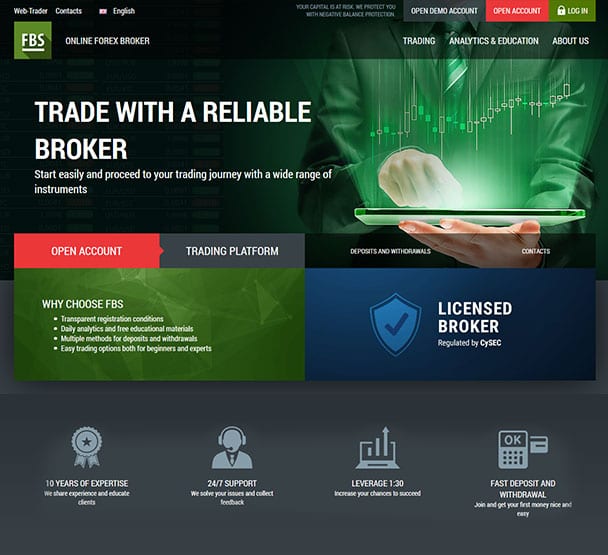 Decent selection of currency pairs on offer
Comprehensive social trading features
Go to Broker
Risk warning: Capital can be lost. Terms and conditions apply.
2. Costs
2) Forex trading with FBS: How much will it cost?
One of the most immediately noticeable things about FBS is how open and transparent they are about their fee and commission structures. This is fantastic to see, as it allows you to accurately predict how much trading on their platform will actually cost you, something that is not always easy when making a broker comparison.
ECN/Market Maker
Market Model
The fees you will incur when you execute a forex trade will depend entirely on what type of account you open up with FBS. There are currently five account types, and the fees for each are as follows.
Cent Account: Opening balance of $1, with leverage up to 1:1000 and floating spreads starting from 1 pip.
Micro Account: Opening balance of $1, with leverage up to 1:3000 and fixed spreads from 3 pips up.
Standard Account: Opening deposit of $100, with leverage up to 1:3000 and floating spreads of 0.5 pips. EU-based clients will have spreads of 1 pip with a maximum leverage of 1:30.
Zero Spread Account: Commission-based fee structure designed for higher-volume traders, which starts at $20 per lot. An initial deposit of $500 is required.
ECN Account: Floating spreads start from 1 pip, with an opening balance of $1000.
Although the spreads could ideally be lower, FBS stock trading represents a decent value investment compared to some of the other brokerages covered in this FBS brokerage review, particularly given everything else on offer.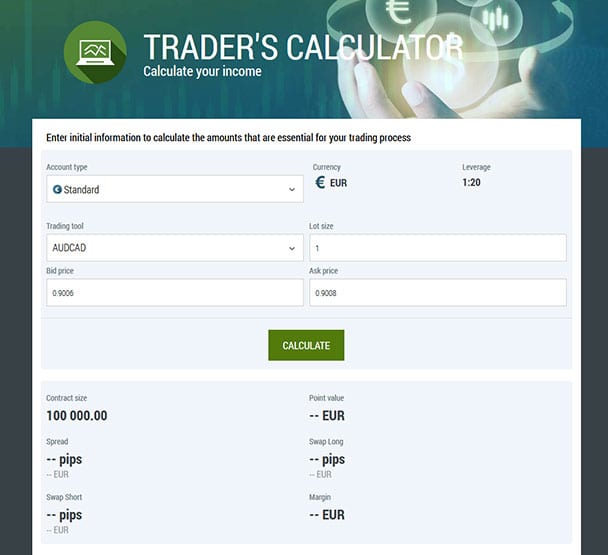 Spreads on currency trades meeting the industry average
Highly transparent fee and commission structure
Low commissions for professional traders
Go to Broker
Risk warning: Capital can be lost. Terms and conditions apply.
3. Account
3) Trade anyway you like: Different accounts for different types of forex traders
As with anything in life, the more choice you have, the better the experience. This is certainly no different when it comes to forex trading, which is something FBS is keenly aware of. To reflect this, FBS has made five different account types available depending on what type of trading you want to do, what your preferred trading style is and what level of commitment you want to make. If you are a higher-volume trader who trades forex for a living, there is an account type to suit you. Similarly, if you are newer to the forex trading scene and have a much lower level of commitment, there is an account type perfectly suited to this profile. This level of consumer choice is one of the things that makes the FBS brokerage account such a sound choice. In addition, there are also several demo accounts on offer that are the perfect option for those of you who want to dip your toes into the world of forex trading or are just getting started.
The Cent, Micro, and Standard Accounts are best suited for beginner and intermediate forex traders not necessarily looking to make a living from forex trading, while the Zero and ECN Accounts are better suited to professional or day traders.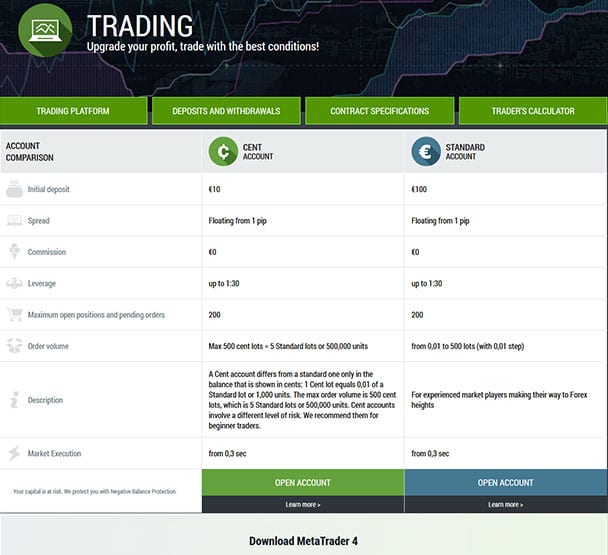 Transparent fee structures for each account type
Different account types depending on how you like to trade
Demo account free of charge for new users
Go to Broker
Risk warning: Capital can be lost. Terms and conditions apply.
4. Platform
4) FBS Trading: Sleek mobile app and robust web browser trading
As is the case with most trading platforms and websites these days, the bulk of trading you do with FBS will be done via the MetaTrader 4 (MT4) or MetaTrader 5 (MT5) trading platforms. Both platforms are the standard-bearers when it comes to trading software, so it is no surprise that FBS has chosen to provide users with access to them. Both MT 4 and the updated version MT 5 are incredibly easy to use and provide all the technical features you need to execute a well-thought-out trading strategy. There are numerous charting features that allow you to accurately measure the direction of the markets and to plot your next move. Additionally, both MT4 and MT5 are available as mobile- and browser-based versions, which allow you to take your trading mobile without the need to install any additional software.
FBS also provides users with access to a proprietary mobile trading app in addition to MT4 and MT5. The benefit of the FBS trading app is that it provides a much more bespoke and streamlined trading experience compared to MT4 and MT5 given that it is designed for FBS users specifically. The app allows you to access detailed account information as well as to execute trades in an instant. Users can also use the app to access 24/7 customer support.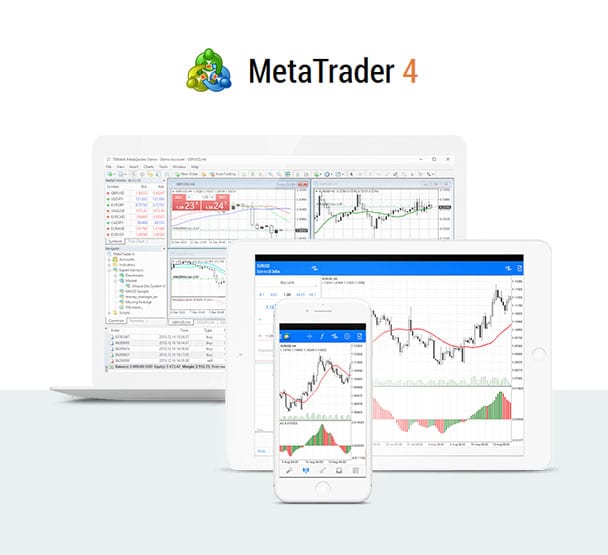 Dedicated FBS mobile app
MT 4 and MT 5 access provided
Browser-based web trader also available
Go to Broker
Risk warning: Capital can be lost. Terms and conditions apply.
5. Usability
5) Website usability: How does FBS stack up?
One issue that always seems to plague forex trading websites is how easy it is to use and how accessible the website is. Even some of the most highly ranked providers mentioned in this FBS stock trading review seem to struggle to optimise their trading experience for the web. This is an issue mostly because there is simply so much information that customers need easy access to, making it difficult to fit on the screen in a way that is usable.
Overall, FBS seems to have managed to tackle this issue, although not necessarily completely. For the most part, the website is easy to use and navigate, and you can access all the relevant information you might need in an instant. The website itself is responsive and loads quickly despite the high-quality graphics used. Additionally, their branding has a nice aesthetic and is cohesive across the EU and Asian markets. Although the taskbar feels a little cluttered at times, you can usually find what you need without too much hassle.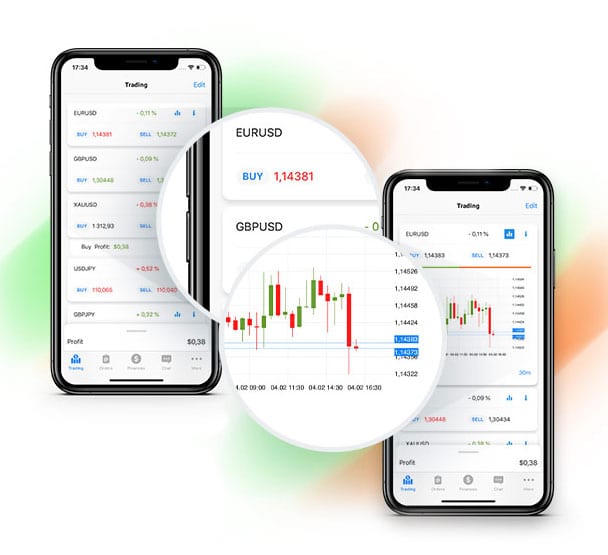 Easy-to-navigate website
Slick branding across all FBS websites
Fast and responsive load times
Go to Broker
Risk warning: Capital can be lost. Terms and conditions apply.
6. Support
6) Providing effective customer support with an international client base: How do FBS rank?
As we can tell from even a brief glance at the user reviews for forex trading websites, bad customer reviews can destroy a website's reputation in an instant. This is particularly true of forex trading websites in particular where people's sensitive financial information is concerned. Compounding this is the increasingly international make-up of these websites, which makes the delivery of effective, well-communicated customer support difficult.
Despite this, FBS score incredibly high when it comes to customer support. Customers can access help and support in a range of different languages, and you can view a complete list of which on the website. This is great to see and is not something we see with some of the other brokers mentioned in this FBS brokerage review. You can access customer support agents on a 24/7 basis, which far exceeds the 24/5 coverage most brokerages provide. User reviews of the customer support seem generally very positive about the level of customer service they were provided with; which is a surprising rarity for most brokers these days.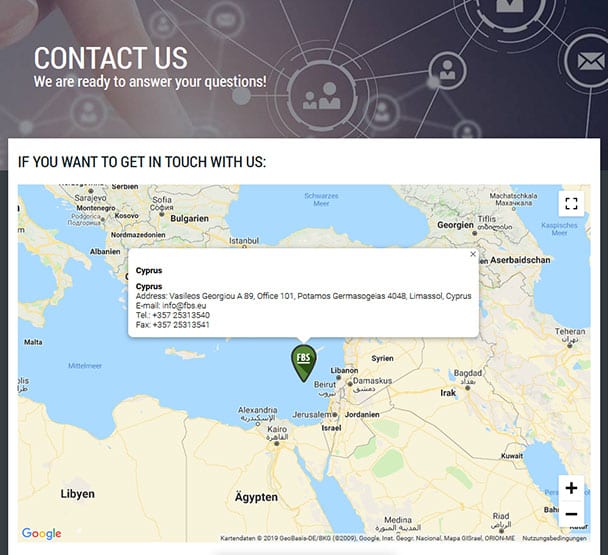 Multilingual customer support available to users
Quick response times and effective support provided
Customer support available 24/7 by live chat, email or phone
Go to Broker
Risk warning: Capital can be lost. Terms and conditions apply.
7. Payment
7) Adding funds to your FBS brokerage account: How easy is it?
One of the most obviously important features of any forex trading website is how easy it is to make deposits and withdrawals to the platform. When it comes to this side of things, FBS certainly keep things above board and try to be as efficient as possible.
In line with Anti-Money Laundering (AML) and Know Your Customer (KYC) regulations, FBS will require all accounts to undergo a verification process. This typically entails proving the identity of account holders as well as some other verification procedures, and the process is usually conducted efficiently without too much disruption.
Deposits and withdrawals are processed within 48 hours on average, often taking much less than this, and user reviews seem quite positive about how well they stick to this range. You can make deposits using major credit/debit cards, Neteller, SticPay, Skrill, Perfect Money and Bitwallet. If you want to make withdrawals from your account, this will typically incur fees, a full schedule of which is available through the website. For example, credit and debit cards will incur fees, as will certain online payment solutions. Bank transfers are not accepted, which seems like an undue limitation compared to other brokers.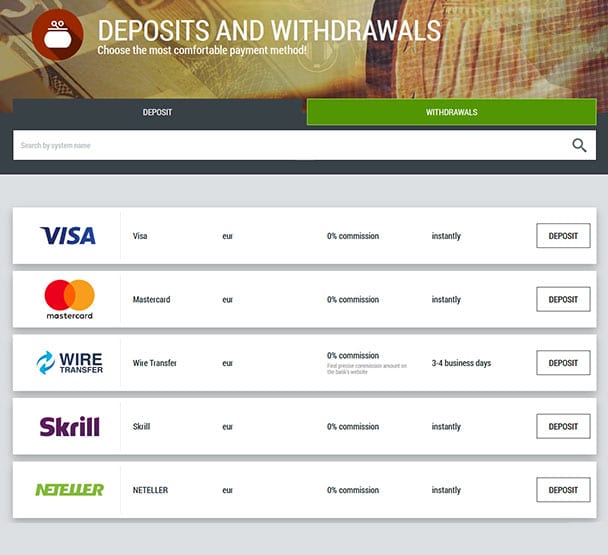 No bank transfers
Deposits and withdrawals through credit/debit cards, Neteller, SticPay, Skrill, Perfect Money and Bitwallet
Fees incurred on withdrawals
Go to Broker
Risk warning: Capital can be lost. Terms and conditions apply.
8. Offers
8) What else is on offer? Education resources and much more
One of the areas where FBS really appears to excel is in the education resources it provides to users. Once you have signed up for an account with FBS, you will get instant access to several very useful and informative educational resources that include a forex guidebook, tips for traders, miscellaneous books, webinars and video lectures.
The tips for traders section are fantastic and contains several important strategies and lessons in most trading areas. This is complemented by the forex books section and webinar and video lecture sections, which altogether provide a one-stop-shop for all your educational needs. Overall, the material included is of very high quality and really helps to distinguish FBS from its rivals. It is really encouraging to see a big platform encouraging the skills development of novice traders with such high-quality material.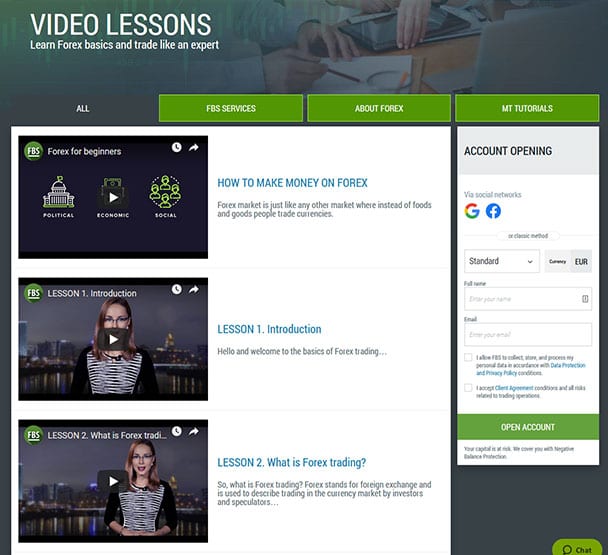 Great combination of video lectures and webinars
Comprehensive educational resources including a webinar and video lecture library
Virtual Private Server (VPS) available on request
Go to Broker
Risk warning: Capital can be lost. Terms and conditions apply.
9. Regulation
9) Regulation and deposit protection
Although things might have been different in the past, these days online forex brokerages are subject to a regime of incredibly stringent financial regulations. However, this is for good reasons, as it provides customers with many layers of protection for their FBS brokerage account and helps to protect against any potential losses they might suffer.
CySEC, IFSC
Regulatory Authority
This side of things is clearly something that FBS takes very seriously, and they pride themselves on providing over and above the level of protection they are legally required to. Currently, they are regulated by both CySEC and the IFSC, who are two of the most tightly controlled and stringent regulatory bodies operating in this space. The EU side of the business is registered as a Cypriot Investment Firm under CySEC, which provides you with added layers of deposit and account protection should anything go wrong. Additionally, customer funds are kept in separate bank accounts from the funds used for the daily operation of FBS. This means that should anything go wrong, customer accounts are protected from creditors pursuing FBS stock trading.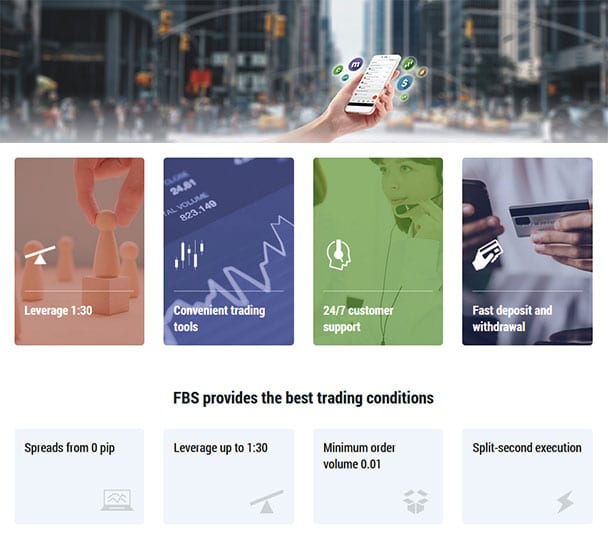 Registered under CySEC and IFSC
High levels of customer protection with a great industry reputation
Established in Europe as a Cypriot Investment Firm
Go to Broker
Risk warning: Capital can be lost. Terms and conditions apply.
10. Awards
10) An award-winning broker with an international reputation
Given that FBS has been in operation since 200, and as one of the biggest brokerages operating at the moment; it is only natural that FBS has accrued a large number of industry awards and recognitions.
In total, they have received 20 international industry awards, as well as over 40 international industry recognition. Notable among these are Best International Forex Broker, Most Transparent Forex Broker 2018, Best Investor Education 2017, Best Forex Brand Asia 2015, Best Forex Broker Asia 2018 and Best Forex Trading Account 2018.
It's worth noting that within these numerous awards, FBS seems to have a significant win in almost all aspects of their business, which is a testament to the high quality of service on offer. Although industry awards are not the be-all and end-all when it comes to measuring the quality and success of an online forex broker, they are certainly a good indication of the level of service you can expect to receive.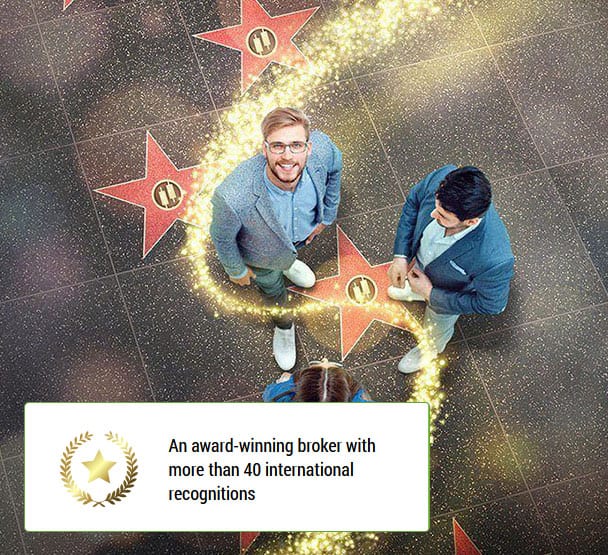 Over 20 international awards won
Received over 40 international recognitions
Great reputation in both Europe and Asia
Go to Broker
Risk warning: Capital can be lost. Terms and conditions apply.
Conclusion
As one of the longest established forex brokers operating today, it can often be very difficult for these sorts of players to live up to the reputation that precedes them. However, when it comes to FBS, this is most certainly not the case, and the level of service on offer is every bit as good as we have come to expect. While the spreads on offer aren't necessarily the most competitive out there, they meet the industry averages, and when you consider all the other features on offer, such as the fantastic range of educational and research materials, this more than makes up for it. We were particularly impressed by the social trading features, which are an incredible tool for novice users to learn strategies straight from the more experienced and professional traders. With that said, we recommend FBS as a forex broker for anyone and hope that this social trading broker comparison has been useful and helps you to choose the best broker for your own trading strategy.
High levels of customer and account protection on your FBS brokerage account
Great educational resources on offer
Customer support available 24/7
Numerous languages supported
Low minimum deposit requirements
No deposits via bank transfer
Mediocre spreads on currency pairs
Fees on withdrawals
Test result
Broker

Go to Broker
Risk warning: Capital can be lost. Terms and conditions apply.