eToro is a broker that offers a range of services to its customers. Set up in 2007, it has a large amount of experience in the relatively new industry of online stock broking. In this eToro brokerage review, we will find out the answer to the question, is eToro good?
This will involve finding out about all of the services that eToro offers, what it charges, and what level of quality you can expect. This review of eToro will ensure that you have a full breakdown of what to expect from the broker. You can therefore decide whether it is the best stock broker for you.
Highlights
Only $200 minimum depost
No commissions in stock trading
Free and unlimited demo account
Largest social trading broker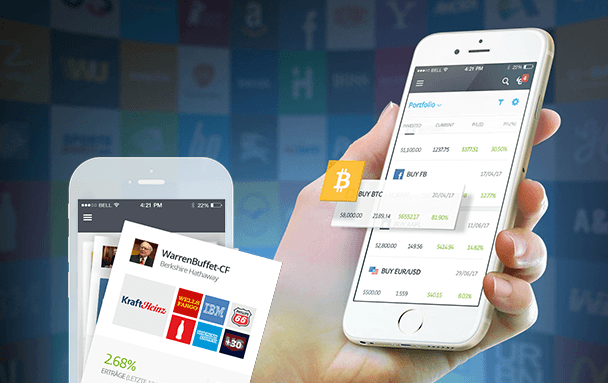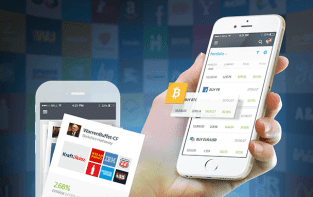 Go to eToro
Risk warning: Capital can be lost. Terms and conditions apply.
Headquarters and regulation
UK /Cyprus /Australia (FCA, CySEC, ASIC)
International order fees
£0.00
Services & additional benefits
ETFs
Futures
Demo account
Yes, unlimited
Services & additional benefits
Live
E-mail
1. Trading Offer
1.) Stock trading offer
The first aspect to cover in this eToro brokerage review is the kind of trading options that customers have when using eToro. There are a wide range of different trading options available to traders. They mainly cover CFDs and forex but also offer the ability to trade in stocks and shares. This all means that eToro stock trading offers a wide and varied range of areas to target. This allows for traders to choose both a diverse and a focused portfolio, depending on what they would prefer.
eToro offers one type of account that allows for access to all different areas of its trading platform. The broker also offers copy trading, also known as social trading, to its customers. This means that a trader can choose from other traders and eToro will automatically copy their trading strategy. This allows traders without much experience to use successful traders to make money for them.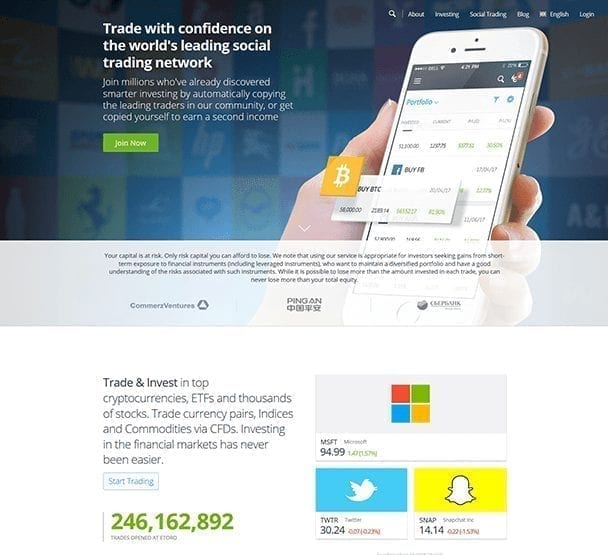 CFD, forex and commodities trading is possible
Only one type of account available
Copy trading is on offer
Go to eToro
Risk warning: Capital can be lost. Terms and conditions apply.
2. Costs
2.) Stock exchanges and trading centres
In terms of stock exchanges on offer at eToro, there are very few limitations in place. This broker offers both leveraged and unleveraged purchases to traders. eToro covers most stock exchanges but does not cover over-the-counter trades.
5
International
Trading venues
It allows traders to become involved with the vast majority of different trades, and eToro offers in excess of 250 company stocks. This will continue to grow as eToro takes its steps into the stock market.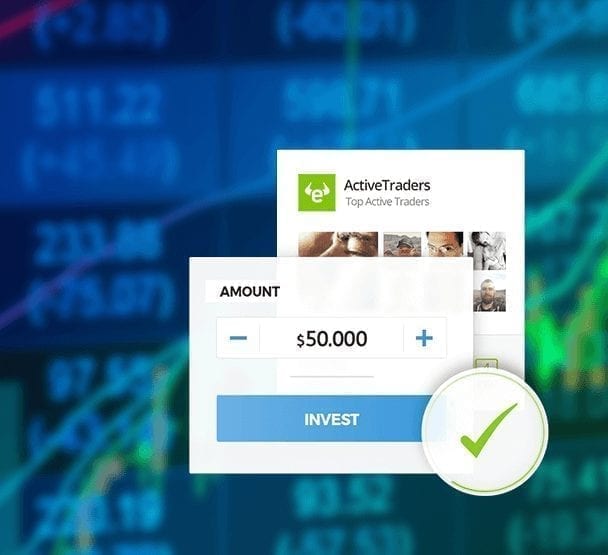 Leveraged and unleveraged purchases on offer
No over-the-counter trades
Over 250 stocks available
Go to eToro
Risk warning: Capital can be lost. Terms and conditions apply.
3. Account
3.) eToro Markets costs
eToro only has one type of account on offer to customers, so when carrying out a stock broker comparison, it does not offer as many different cost options as other brokers. However, eToro does have some of the lowest trading costs in the industry. Within the EU, eToro offers free stock trading to its customers. This significantly lowers costs when carrying out trades. There are even just 0.09% commission charges for traders outside of the EU, so costs do not significantly increase when trading from non-EU countries. The only fees in place are spreads.
Despite these low fees, eToro does have some expensive costs associated with using its service. Firstly, the broker charges $25 for all withdrawals, with a $50 minimum for every withdrawal. Secondly, there is a $10 monthly inactivity charge. In order to avoid this charge, you will need to remain active on your account. eToro also has high charges in place when you use financing to purchase stocks.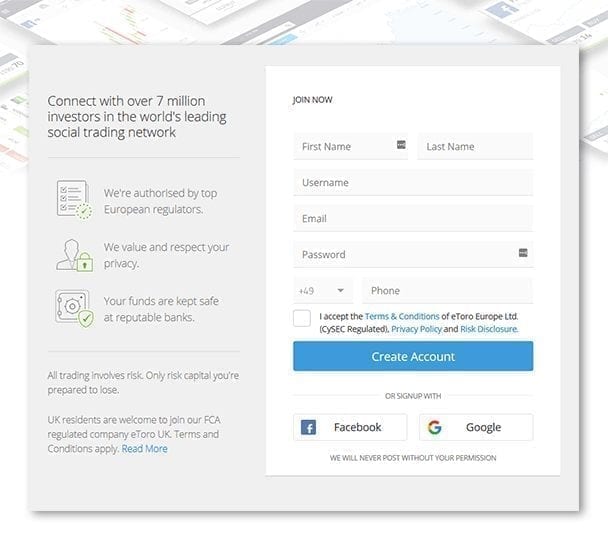 No fees on all stock trades
High withdrawal fees
High leverage fees
Go to eToro
Risk warning: Capital can be lost. Terms and conditions apply.
4. Platform
4.) eToro Markets accounts
eToro only offers one type of account to its customers. This means that when carrying out eToro stock trading, customers can access every aspect of the broker from just the one account. Customers can trade in any of the different markets that are available at eToro, and an eToro brokerage account also allows for copy trading to be carried out easily. The solitary account does have both positives and negatives for traders.
The first positive is that traders can easily trade in any market and at any volume without needing to be at a certain level. On the flip side of this, however, more experienced or professional traders may feel that they are not getting additional benefits from trading higher volumes. The fact that there is no limit on commission-free trades does offset this problem somewhat though. For copy trading and copy portfolios, there is a $500 and $2,000 minimum respectively.
Trading platform
The trading platform that is supplied with the eToro brokerage account is one of the nicest-looking on the market. The platform itself runs extremely fast and offers excellent responsiveness. All menus are easy to find and it ensures that traders do not have to worry about the platform impeding on their trading. There is very little scope for customisation though, which does mean that the eToro platform is hard to set up in a personalised manner.
The mobile app for eToro is just as good. When carrying out eToro stock trading on the go, the app makes it a simple process that does not limit what traders can accomplish. This is in stark contrast to a lot of other broker apps on the marker. In fact, when carrying out a broker comparison, it is one area where eToro regularly comes out on top. The mobile app also has two-factor authorisation to log in. While this does increase login times a small amount, it significantly increases security.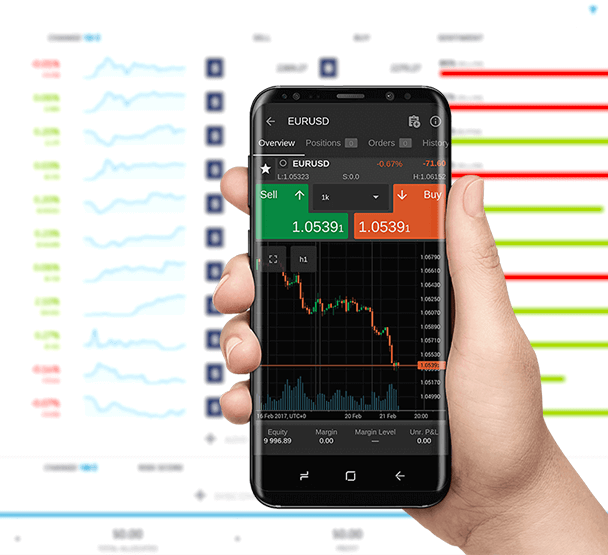 Only one account on offer at eToro
No limit on number of commission-free trades
Copy trading and copy portfolios both have a minimum account balance applied to them
Go to eToro
Risk warning: Capital can be lost. Terms and conditions apply.
5. Usability
5.) Usability of the website
eToro has a very nice website design. It offers very little strain on the eyes when using it, and in terms of navigating around the site, the drop-down menu at the top of the screen ensures that it is easy to find what you need. The only real issue is that the menu items do not offer navigation to all areas of the site. However, there is a sitemap at the bottom of the page that allows all missing areas to be found. It is a simple process to open an eToro brokerage account when using the site – the sign-up button is clearly visible on the site, so new users will not have a struggle signing up.
Once you have logged into the site, finding the relevant areas for trading is simple. The quality of the eToro website design makes sure that carrying out any tasks is very easy. Because it is such a responsive site, with short loading times, there is no danger of missing out on trades or a trade going through too late and having to pay higher costs. The site is very easy to read, which means that eye strain is not an issue. This allows for long-term trading sessions to be carried out quite easily.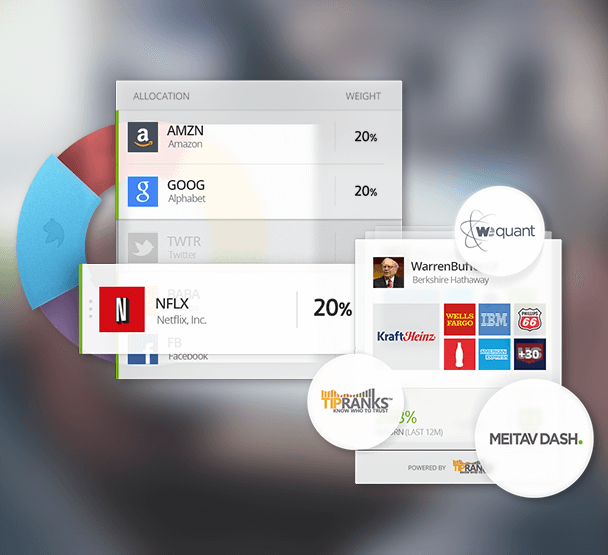 The site loads up fast and efficiently
Easy to navigate around the site
All sections of the site are quite easy to find and the trading platform is integrated well
Go to eToro
Risk warning: Capital can be lost. Terms and conditions apply.
6. Support
6.) Customer support
This review of eToro has found the customer service to be possibly the weakest area of the business model. The broker's customer service utilises a ticketing system that is available through email. This is available to both visitors to the site and existing customers. However, as is expected, existing customers will get priority when it comes to resolving issues. There is no live chat or phone number available for customer service. This means that the only way to deal with any issues with eToro is through the email ticketing system. Because of this, the customer service can sometimes get clogged up with minor issues. By having a live chat function or even an in-depth FAQs section, eToro could help remove some of the backlog on its customer service employees.
Despite not offering some of the more modern customer service options, such as live chat, the eToro customer service advisors are on the whole very helpful. They can reply within minutes to problems, but if it is a particularly busy period, you can be left waiting for days. This means that if you need an issue to be resolved quickly, you cannot guarantee that eToro will be able to do so.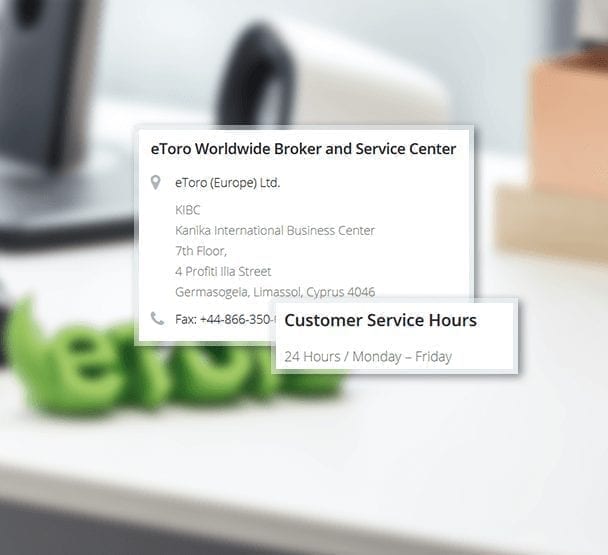 eToro uses a ticketing system through email to deal with problems
There is no integrated live chat available
There is no phone support on offer
Go to eToro
Risk warning: Capital can be lost. Terms and conditions apply.
7. Payment
7.) Methods of payment
eToro offers an extremely wide range of payment options to its customers. By covering all of the more traditional methods of deposit, it allows customers to use any method with which they are comfortable. In addition to more traditional methods, a range of e-wallets is also accepted by eToro. This means that customers are able to place deposits at eToro in any way they choose. One drawback of the eToro deposit methods is that they only work in US dollars. This means that if you are depositing from another country, there will be a small fee applied to convert from one currency to the other. However, this is offset slightly by eToro not charging customers for deposits.
The e-wallets allowed by eToro include both PayPal and Skrill, two of the market leaders in this field. This means that it is easy for customers to make a deposit while using an existing e-wallet account. The payment screens themselves are very easy to use and allow customers to easily make payments and carry out withdrawals. One slight drawback to eToro is that there is a $25 withdrawal charge as well as a minimum withdrawal amount of $50. This could be because withdrawing money is negatively impacting on eToro's liquidity. By making sure that people pay a small charge, it will both add extra liquidity to eToro and discourage people from frivolously making withdrawals. Both withdrawals and deposits take between three and five business days to be carried out when using traditional methods and take one to two days when using e-wallets.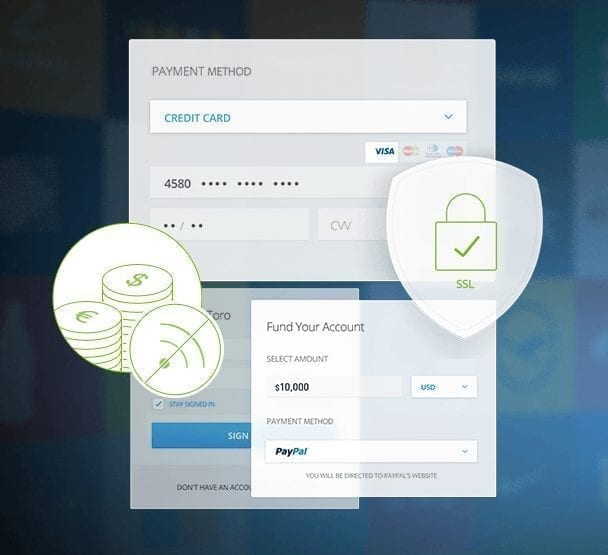 All traditional banking methods are covered
E-wallets are an option for traders
There is a $25 fee for all withdrawals
Go to eToro
Risk warning: Capital can be lost. Terms and conditions apply.
8. Offers
8.) Additional offers
eToro offers a demo account to customers who would like to have a look at how its trading system works. It fills an account with $100,000 and gives beginner traders the opportunity to both get used to the trading platform and to get used to how trading stocks works. Another offer that eToro gives traders is zero commissions on all trades. This is especially useful as it has no restrictions on the volume of trades to which it applies. It means that traders do not have to worry about losing a significant portion of any profits they have made in commission fees.
eToro also has an extensive trading academy on offer to traders. While the broker offer webinars and videos to traders to allow them to get up to speed, possibly the most interesting aspect of this is the courses on offer. Most educational resources on offer from brokers are in the form of articles. eToro has created a range of courses covering different aspects of trading to allow traders to learn in a structured manner. While it may not offer as wide a range of topics as other brokers do, it is much more focused, and for those who like their learning to be structured, it is extremely valuable.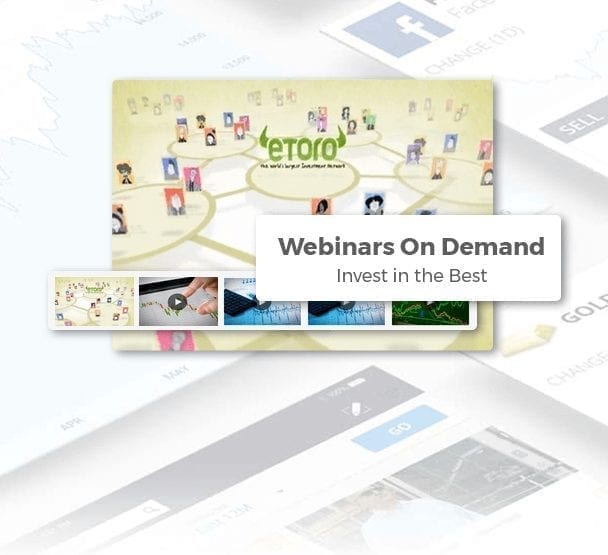 A demo account is available to beginner traders to get used to eToro
Zero commission on all trades with no restrictions
Trading academy and webinars are available to new traders who want to learn
Go to eToro
Risk warning: Capital can be lost. Terms and conditions apply.
9. Regulation
9.) Regulation and deposit protection
eToro trades as a broker across the world. This means that it requires a number of different regulators in order to continue to trade legally. Because eToro is a legitimate company, it holds licences with a number of different regulators. eToro holds a licence with the FCA for UK-based investors, with ASIC for investors based in Australia, and with CySEC for investors across Europe. This means that depending on where you are based, your amount of deposit protection varies. While there are different levels for everyone, it is still a positive as not all brokers offer any kind of protection.
FCA, CySEC, ASIC
Regulatory Authority
For FCA-based traders, there is a deposit protection of up to £85,000 in place. CySEC traders have up to €20,000 protected. ASIC traders are the only ones who do not have any cover in place in the event of eToro going out of business. Despite not being listed on the stock exchange or having a bank as a financial backer, eToro is still a company that holds a lot of trust. That the FCA regulates the company is a great sign as it is one of the most stringent regulators in the industry.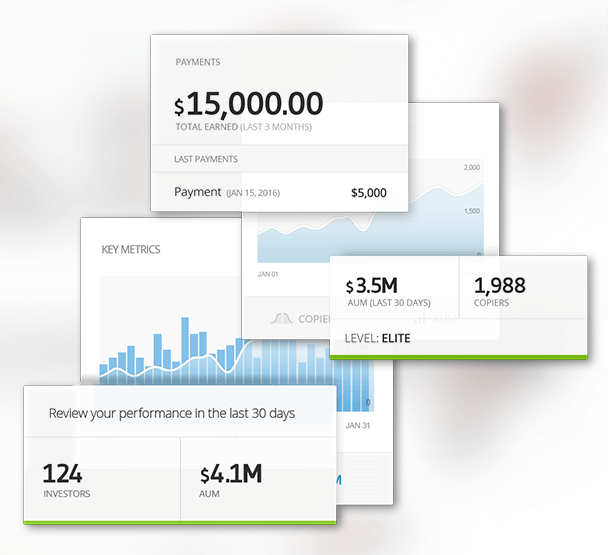 Registered with the FCA, ASIC and CySEC
Varying levels of customer deposit protection in place
eToro is not a bank and as such is not regulated as one
Go to eToro
Risk warning: Capital can be lost. Terms and conditions apply.
10. Awards
10.) Awards
When writing this review of eToro, very little information was found in terms of the awards that the broker has won. eToro did manage to take two prizes at the ADVFN awards in 2019 though. These were the Best Platform for Trading Cryptocurrencies award and the Best Social Trading Platform award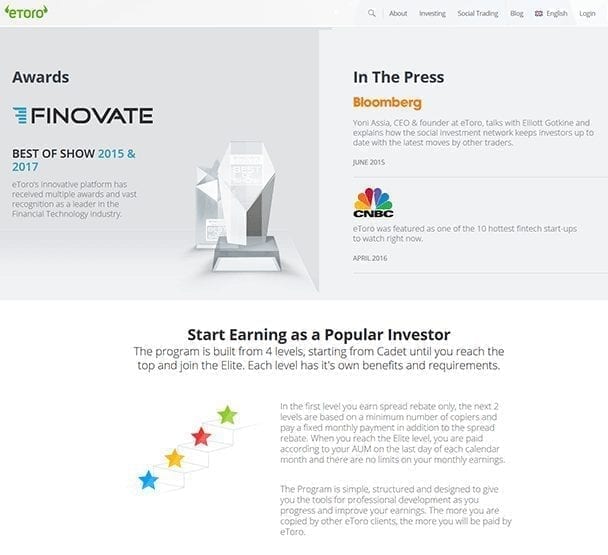 Best Platform for Trading Cryptocurrencies
Best Social Trading Platform
Go to eToro
Risk warning: Capital can be lost. Terms and conditions apply.
Conclusion
This review of eToro has found that the broker does not have as much on offer to customers in terms of its stocks when compared to its other offerings. This is because eToro has focused more on crypto and other areas in the past and has only recently started expending more energy on the stocks side of the business. Because of this, eToro does not offer as much as some other stock brokers, but its offerings are increasing all the time.
In addition to its rapid expansion into the stocks world, eToro also offers an excellent range of copy trading. This does put eToro above other stock brokers because it allows traders to copy what successful traders do, and offers a better chance of making a profit. It also means that if you are a successful trader, some people may choose to copy you. This will earn you additional commissions from the profit that your followers make.
Overall, it allows for eToro to provide a different but still extensive stock broking platform. It appeals to both beginners, through the educational resources and copy trading, and also to more experienced traders by offering zero commission on all stock trades and with no limit on volume.
A wide range of tradable assets
Globally regulated
No commission on stocks, with no limits
No deposit fees in place
Customer support is limited
Only US dollars can be used for base currency
High withdrawal fees
Test result
Broker
Go to eToro
Risk warning: Capital can be lost. Terms and conditions apply.