Bestinvest promotes a wide range of investment opportunities, including Individual Savings Accounts (ISAs), Self-Invested Personal Pensions (SIPPs), and offers access to more than 2,500 funds. Clients can also benefit from dealing in UK shares, using the company's research material and online tools. Bestinvest also provides four different types of ready-made portfolios for clients, who can then choose the level of risk to suit their personal preferences. The company can also provide restricted advice as part of other services upon request and on a fee basis. Key reasons to open a Bestinvest brokerage account include:
Highlights
Offers plenty of investment choices
Provides good fund research
Expert advisors
Ready-made portfolios
7.
of 10 Stock Broker
Bestinvest Brokerage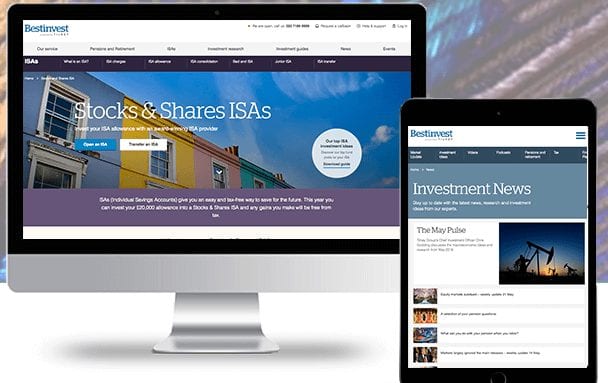 Go to Broker
Risk warning: Capital can be lost. Terms and conditions apply.
Headquarters and regulation
UK (FCA)
International order fees
£ 7,50
Services & additional benefits
ETFs
Certificates
Services & additional benefits
Live
Hotline
E-mail
1. Trading Offer
Stock trading offer at Bestinvest
Bestinvest investments encompass plenty of options for their clients. ISAs provide an easy and tax-free way to save. The amount of money clients can invest in an ISA is determined by the government, and in the 2018/19 tax year, it has remained at £20,000. Investors can split ISAs between a Cash ISA and a Stocks & Shares ISA, or else they can invest in one or the other. There is also a Junior ISA allowance for children of £4,260 in 2018/19.
Should Bestinvest clients invest their £20,000 allowance in a Stocks & Shares ISA, any gains they make will be tax-free. They can choose whether to get the help of a professional advisor or make their investment decisions independently. SIPPs also allow investors to choose their own investments or get expert help.
Investors can make their own decisions about investments, choosing from more than 2,500 funds, exchange-traded funds (ETFs), investment trusts and shares, nearly all of which are UK-based. Alternatively, they can select one of four ready-made portfolios, available at four risk levels:
Aggressive growth – more adventurous and higher-risk investments
Growth – designed to grow investments
Defensive – lower-risk investments for more cautious investors
Income – designed to provide an income from investments.
The investment team at Bestinvest manages the portfolios to reflect the company's investment views and what they consider to be the best investment ideas.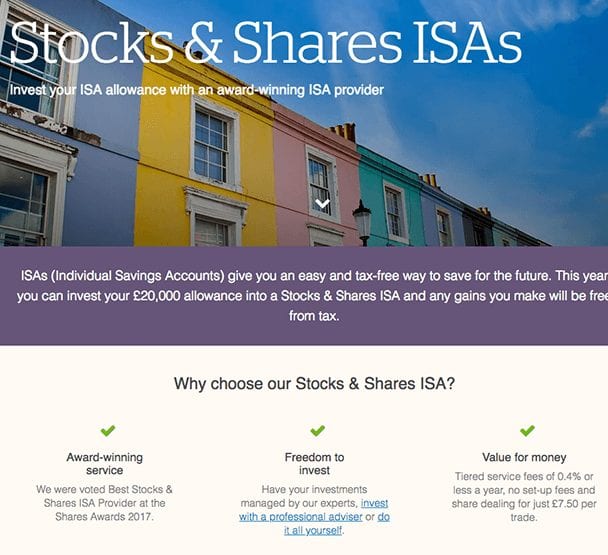 ISAs
SIPPS
Inspirational portfolios.
Go to Broker
Risk warning: Capital can be lost. Terms and conditions apply.
2. Costs
Stock Exchanges and Trading Centres:
The Bestinvest website contains reports about many investment opportunities as well as detailed reviews of how funds are performing. Clients with a Bestinvest brokerage account can, therefore, monitor how investments are performing and decide whether they wish to make any changes to their portfolio. Among the sectors monitored by Bestinvest are small- and medium-sized UK companies, other European companies and North American companies.
7
International
Trading venues
The capacity to research at all levels – global, regional and local – provides a great deal of insight into how investment sectors are faring, which Bestinvest then makes available to their clients. Market news reveals the impact on investments, including stocks and shares, as well as changes in the FTSE indices that political developments trigger, although Bestinvest stock trading is not a factor. Bestinvest also conducts research into and publishes company views about the flexible investment sector – a specialist sector featuring funds that do not fit easily into any of the standard sector classifications. According to the broker, these are most commonly equity funds that specialise in a single country or a single industry.
Almost every Bestinvest brokerage review mentions the high quality of the research conducted by the company, and since this informs investment decisions, it drives the performance results the company achieves.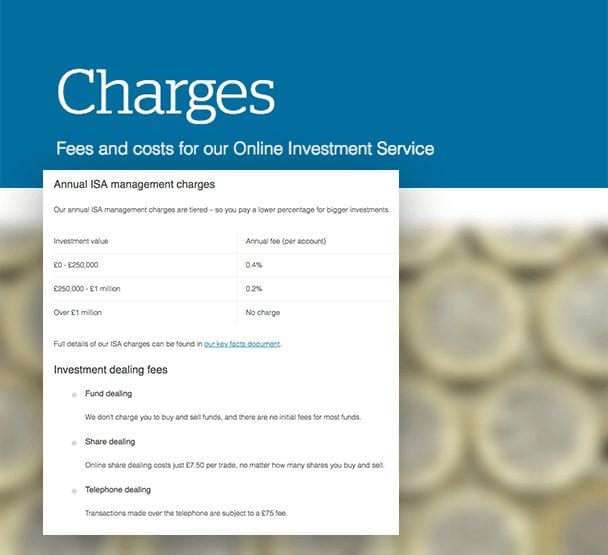 High-quality research
Detailed reports
Informed views.
Go to Broker
Risk warning: Capital can be lost. Terms and conditions apply.
3. Account
Trading conditions
Cost is one of the most important factors when making a stock broker comparison, so how do Bestinvest's fees and other charges stack up? The company acknowledges that fees reduce investment returns and can have a major impact on the amount of money their clients will have in the future. To keep costs to a minimum, Bestinvest doesn't charge clients a fee to open an account or transfer their investments. Beyond this, there are annual service fees at several levels to match the value of the investments managed. These fees are based on the account's value and the type of deals involved:
Accounts up to £250,000 – 0.3% (0.4% SIPPS)
Accounts between £250,000 – £1m – 0.2%
Accounts over £1m – free
Buying and selling funds – free
Share dealing – £7.50 per trade
Placing limit orders – free
Inactivity – free.
Other charges that Bestinvest may apply include an Online Investment Service Fee (for example, £40 for a £10,000 investment) and an Ongoing Fund Charge (£67 on a £10,000 investment). Overall, the client pays approximately 1.07% of the investment total, and this percentage applies to all investment amounts.
50,000 GBP
Dep. Protection
Is Bestinvest good value for money? Some reviewers have recommended it as the best investment broker for smaller portfolios, as the ISA fee is just 0.4% and there are no fund-dealing charges. Therefore, for investors who are putting small amounts every month into a few different funds, costs are definitely low.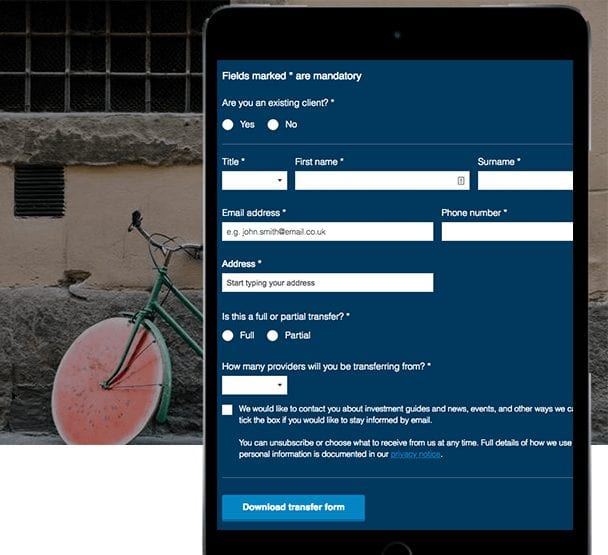 Low-cost ISAs
Tiered fees
No fund-dealing charges.
Go to Broker
Risk warning: Capital can be lost. Terms and conditions apply.
4. Platform
Trading Platform
From the homepage, users of Bestinvest can login to the Client Centre and the My Accounts sections of the website. Here they can explore overviews of their investments, check performance, and transfer their investments.
While there is no mobile platform for Bestinvest per se, they do offer a mobile iPad edition app which grants users access to handy guides, investment ideas, insight from their investment team and summaries of their online investment service. Unfortunately, this is only currently available in the USA, so users from outside this country will not enjoy access to this resource. It is unclear when this platform will become internationally available.
The website, which serves as the main hub for investors, provides an overview of the company's other products, including ISAs, SIPPs and ready-made portfolios. Unhelpfully, it does not then explain some of the technical terminology and what the acronyms stand for. As such, some site visitors that are new to the world of investing might be overwhelmed by information and feel put-off by the flood of information. For complete investment novices, they might feel obliged to pursue external research before even knowing where to go on the site.
One of the major benefits of the trading platform is that users can select ready-made protfolios. These offer an accessible, quick and cost-effective way for users to open an investment portfolio. Once created, it is easy for users to login and analyse their investments with clear summaries and further breakdowns of crucial information.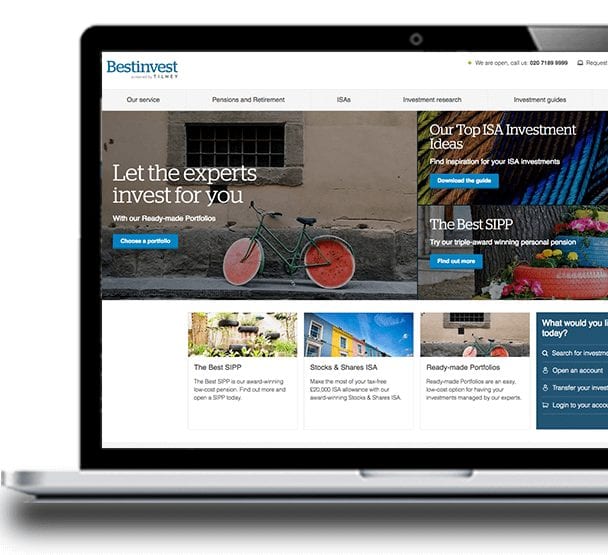 Easily accessible online overview
Mobile platform, but only in the USA
Ideal for first time investors with ready-made protfolios
Go to Broker
Risk warning: Capital can be lost. Terms and conditions apply.
5. Usability
Usability of the Website:
Investors seeking advice often spend a great deal of time checking out the websites of investment brokers and reading reviews to make an accurate broker comparison. The Bestinvest website presents itself as streamlined and professional and contains a lot of information. It's relatively easy to navigate and is visually very appealing. Some reviewers have commented that it doesn't have a lot of character. However, the important thing is to make sure information is accessible to investors and that the information is comprehensible.
The homepage gives visitors a series of straightforward options – to search for investments, open an account, login or transfer investments. It also showcases some of the company's products, including ISAs, SIPPs and ready-made portfolios. What it doesn't do is explain what the acronyms are up front, so investors new to Individual Savings Accounts and Self-Invested Personal Pensions, for example, must look up the terms elsewhere before they can proceed. This factor is bound to be a little off-putting for first-time investors.
Also, the homepage has links to interesting news items and articles on topical subjects plus an indication of which funds are most popular with clients, are performing well or are top-rated. Direct links allow clients to telephone the broker, get help oginand support or request a callback. Clients can access their online account 24/7 and call the company's UK helpline for assistance when needed. The information on individual pages is usually clearly presented and easy to understand.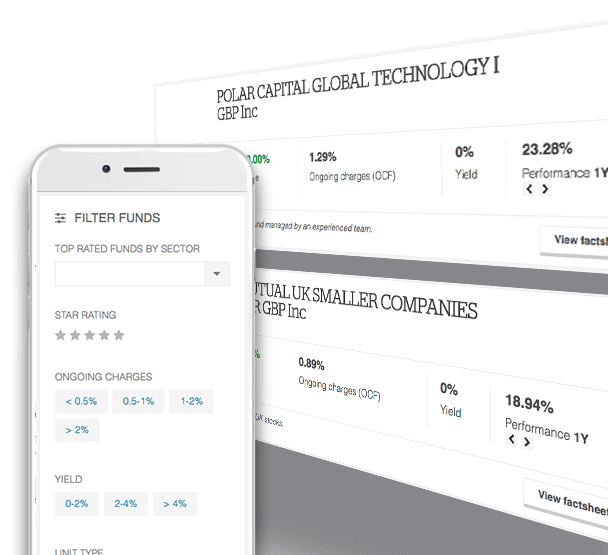 Attractive
Easily navigable
Informative
Go to Broker
Risk warning: Capital can be lost. Terms and conditions apply.
6. Support
Customer support at Bestinvest
Clients can email or telephone Bestinvest and engage in live chat when representatives are available. The broker also has a series of helpful articles on the website dealing with many frequently asked questions (FAQs) from customers. The London office is open from 7.45am – 6.00pm Monday to Friday (remaining open to 8.00pm on Thursday) and open from 9.30am to 1.30pm on Saturday.
Clients have posted mixed reviews about customer service, with some having good and positive experiences while others having complaints. In the main, customer complaints were about technical difficulties, incorrect information, poor communication and lack of speed in delivering cash withdrawals and annual tax statements. On the other hand, some clients praised the broker for having a quick and easy-to-use set-up process as well as helpful investment research.
When customers contacted Bestinvest, they considered the responses to be friendly and helpful. Features that some clients missed included the lack of an automatic dividend reinvestment mechanism, which some other investment brokers provide, and a mobile app.
An independent review of Bestinvest needs to reflect criticism as well as praise, and on balance, the company fares just about as well as any other investment broker. One area that could be beneficial for both clients and the broker is providing an appropriate mobile app for a smartphone.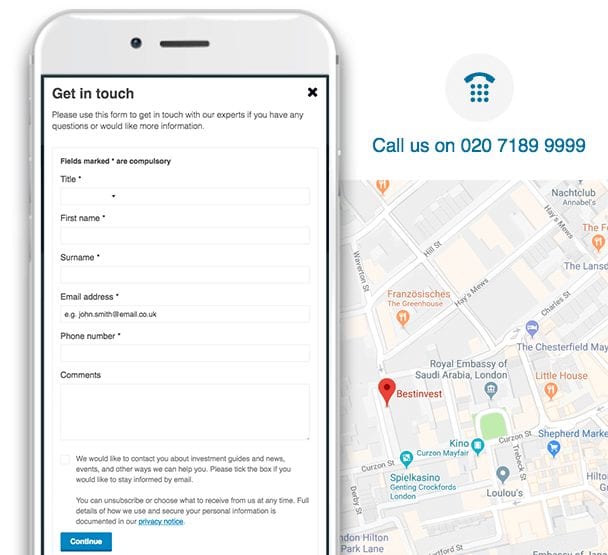 Multiple communication channels
Mixed customer reviews
No mobile app.
Go to Broker
Risk warning: Capital can be lost. Terms and conditions apply.
7. Payment
Methods of payments
When it comes to depositing funds to Bestinvest, there are several options available to users. The main option is for users to log into their accounts on the main website. Here, they will quickly and easily find the 'Cash' tab, where they then proceed to press the 'Add Money' button. There are several payment options available, depending on the users' preferred approach. This is one of the most intuitive and responsive parts of the Bestinvest website, and allows investors to add funds hassle-free.
Alternatively, if users would rather manage all their investments through their bank accounts, Bestinvest clients can choose to add money to their accounts via a traditional bank transfer if they would prefer to do so rather than using the online portal.
Below is a summary for the two major methods of making a traditional bank transfer to a Bestinvest account, so prospective users have the relevant information:
SIPP payment details (EBS)
Account name: EBS Client A/C – Bestinvest
Sort code: 12-21-39
Account number: 06980201
Payment reference: Your Bestinvest account number (BIxxxxxx)
GIA/ISA Payment details (SEI)
Account name: Tilney Investment Management Services Limited
Sort code: 40-05-30
Account number: 43689646
Payment reference: Your Bestinvest account number (BIxxxxxx)
Usually, these type of transfers will be credited to accounts by the next working day, depending of course on processing where the funds are coming from. Betsinvest request that their users phone them when making these types of deposit, to make sure that the process goes as smoothly and efficiently as possible.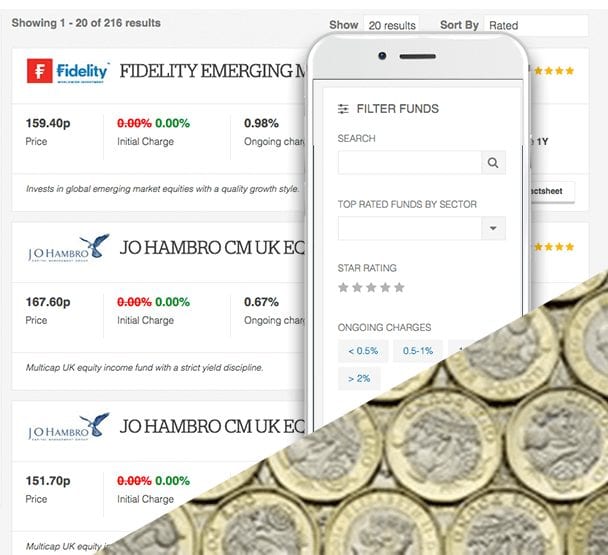 Deposit funds via online portal
Choose traditional bank transfers
Money added within one working day, usually
Go to Broker
Risk warning: Capital can be lost. Terms and conditions apply.
8. Offers
Additional offers
The Pensions Advisory Service describes SIPPs as an individual contract between the client and the pension provider. They acknowledge the wider investment powers they offer – much more so than those that are usually available for group personal pensions and personal pensions. Among the assets that are usually available for SIPPS' investment are:
Collective investments, such as OEICs and unit trusts
Investment trusts
Property and land (but not most residential property) insurance bonds.
Quoted UK and overseas stocks and shares
Unlisted shares.
Clients can also use a SIPP to borrow money for the purchase of some investments. However, not all SIPPs allow individuals to invest in the full range of permissible investments.
At Bestinvest, clients can manage their SIPP account online 24/7 exactly as they wish. The personal pension is available at low cost and has the same tax benefits as other types of pensions. Service fees are just 0.3% per year, and clients who purchase a ready-made portfolio pay no set-up fees for their account and enjoy free fund dealing.
Investors can choose their preferred investments, get help from an advisor or let Bestinvest experts take care of everything. This process is handled professionally and courteously, regardless of the size of the investment portfolio in question. Clients can even open a SIPP for a child. Investments are tax-free, and tax relief on contributions is available.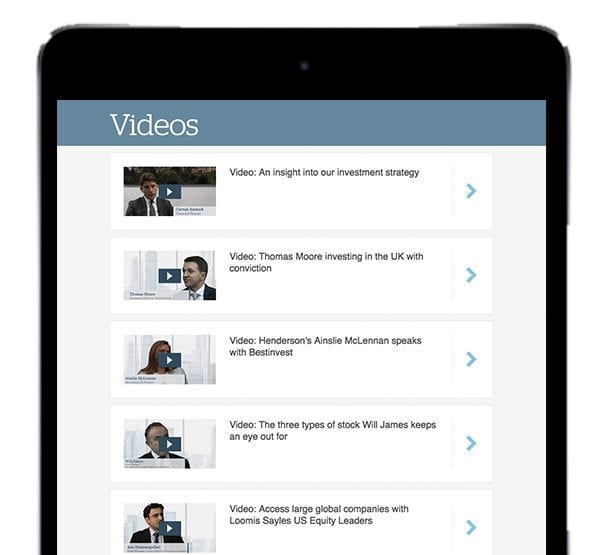 Wider investment powers
Easy online management 24/7
Expert investment advisors available
Go to Broker
Risk warning: Capital can be lost. Terms and conditions apply.
9. Regulation
Regulation and deposit protection
Bestinvest is part of Tilney Investment Management Services Limited. The company's registration number is 2830297, and it is authorised and regulated by the UK's Financial Conduct Authority (FCA). A review of Bestinvest finds that the Bestinvest site is only for UK investors and that all financial services are provided by Tilney Investment Management Services Ltd. and other companies that form part of the Tilney Group.
According to the FCA, the Tilney Group (Reference number: 165169) has permission to provide regulated products and services. In addition, the Financial Ombudsman Service may be able to consider a dispute with this firm, and the Financial Services Compensation Scheme (FSCS) may be able to compensate clients if this firm fails.
50,000 GBP
Dep. Protection
Bestinvest stock trading falls under the remit of its online investment services, including stocks and shares, ISAs and ready-made portfolios. Therefore, the company is duty-bound to carefully monitor the performance of the markets to make sure it can provide accurate information to clients. This will most certainly reassure prospective investors that care deeply that their hard-earned funds are managed with the utmost care.
Bestinvest does not hold any client money or client assets. Instead, client funds are held by a "nominee company," SEI, and ring-fenced from SEI's own assets in accordance with the FCA rules. SEI holds client funds in a "client money" bank account that is established with statutory trust status.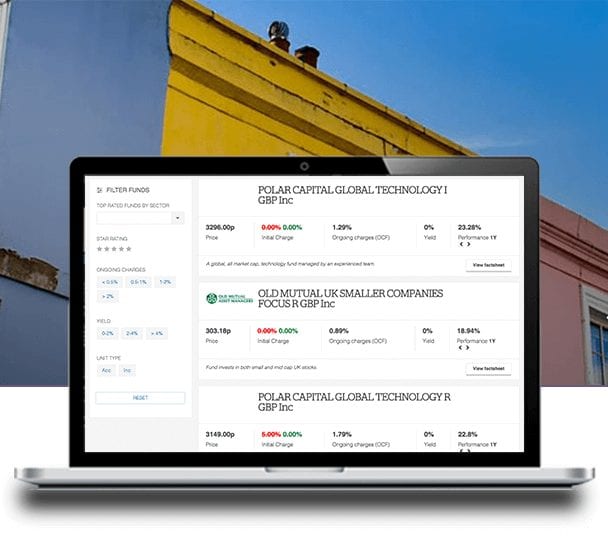 Regulated by the FCA
No online trading in stocks and shares
Client funds held in a statutory trust.
Go to Broker
Risk warning: Capital can be lost. Terms and conditions apply.
10. Awards
Awards and honours
For those considering Bestinvest stock trading as an investment option, reassuringly the company is eligible for recognition and nomination for awards in the financial sector. For example, the YourMoney.com annual award scheme is perhaps the most prestigious of the consumer-based award schemes in the industry, and last year they presented Bestinvest with the award for Best Direct SIPP Provider 2017. Similar awards were made by the City of London Wealth Management Awards – Best SIPP Provider 2017 – and the Moneywise Pension Awards – Best SIPP for Beginners 2016.This indicates its quality and cements its place as one of the best stock broker options for investors available.
Bestinvest also won the Best SIPP Platform 2017 award at the City of London Wealth Management Awards. Some earlier awards include Best Self-select ISA Provider at the FT Investment and Wealth Management Awards and Best Fund Platform at the Shares Awards 2016.
In a news release, Bestinvest described how much they valued winning the awards:
"…not only because they recognise and promote quality of service from wealth management companies, but also because they are voted for by our clients."
In 2017, more 10,000 investment firms participated in various categories for the City of London Wealth Management Awards so Bestinvest was up against some very stiff competition. The company can rightly consider their win as a resounding endorsement of the quality of their services and their resources.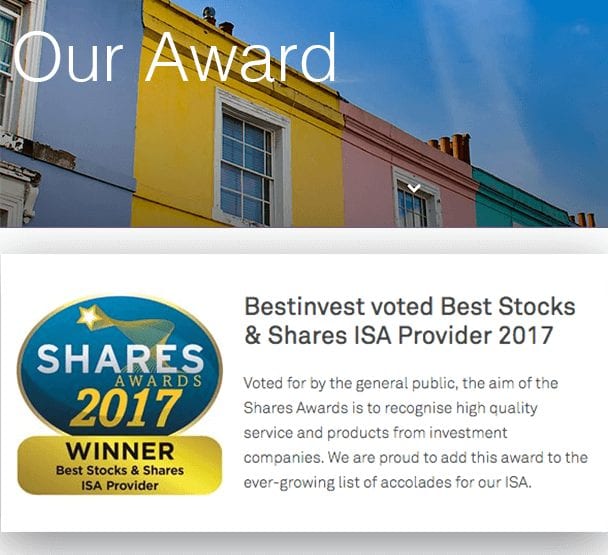 Award-winning amidst fierce competition
Endorsed by their own clients
Consistently honoured by the financial sector
Go to Broker
Risk warning: Capital can be lost. Terms and conditions apply.
Review of Bestinvest – champion of sound investment options
Bestinvest is well established in the investment business and offers a wide range of products and services. The company's website layout is easy to navigate and provides clear information and comprehensive contact details.
Bestinvest is known for its high-quality research, helping to keep its clients informed about how markets may be impacting their savings and investments. Charges are below those of other brokers for both ISAs and SIPPs. The broker provides opportunities for clients to manage their own portfolios or to have them managed by Bestinvest financial experts through their ready-made portfolio service.
Awarded the prestigious Best Direct SIPP Provider 2017 by YourMoney.com, Bestinvest has also picked up similar awards from other sources as well as honours for Best Fund Platform and Best SIPP for Beginners.
However, there have been some client complaints about aspects of customer service. Customers' experiences seem to differ quite considerably, so it's difficult to say if Bestinvest's performance in this respect is better or worse than any other broker's performance.
Bestinvest is a broker with long investment experience and is acknowledged as particularly well-suited to smaller portfolios and clients who are new to investing.
Funds trading does not attract any charges.
Custodian fees for account maintenance is capped at 0.4% annually.
No minimum deposit requirement;
No demo account for traders to practice with.
Limited training available.
Test result
Broker

Go to Broker
Risk warning: Capital can be lost. Terms and conditions apply.