Since setting up business in 2013, Netherlands-based trading company DEGIRO has become one of the most popular and competitive online brokerages in Europe. Where has this success come from? Our broker comparison and DEGIRO brokerage review will tell you more, but in short, here are some of the key reasons you might be tempted to open a DEGIRO brokerage account:
Highlights
Fees are far lower than the competition
Global access to world markets
Bespoke platform developed in-house
Separate custodian to hold your assets
Go to Broker
Risk warning: Capital can be lost. Terms and conditions apply.
Headquarters and regulation
Netherlands (AFM)
National fees
£ 1,75 + 0,004%
International order fees
0,50 € + 0,004%
Services & additional benefits
ETFs
Certificates
Futures
Services & additional benefits
Hotline
E-mail
1. Trading Offer
Stock Trading offer: A Range of Shares, Bonds and Futures
One of the first things you will notice in this review of DEGIRO is that this is a broker that clearly prides itself on flexibility. DEGIRO delivers one of the broadest ranges of financial products you will see from any broker in the world. Trade a range of shares, futures, government bonds, ETFs and more. These are available across a choice of five profiles: Basic, custody, active, trader and day trader.
This gives investors the choice of choosing the profile type that is most appropriate to their experience and risk appetite, and is what makes a DEGIRO brokerage account such an attractive option to everyone – from first time investors to experienced traders. Basic and custody profiles offer the lowest levels of risk. Day Trader has a higher risk profile but offers additional investment options in terms of derivatives, debt money and debt securities profiles.
New account holders can choose between a Basic or Custody trading account. The only material difference between the two is that with the custody profile, the investor's securities are ringfenced from the overall lending pool of DEGIRO clients' securities. In other words, they cannot be loaned to third parties.
Once you have opened a custody profile, you cannot change it to a different type. A basic profile can, on the other hand, be changed at any time.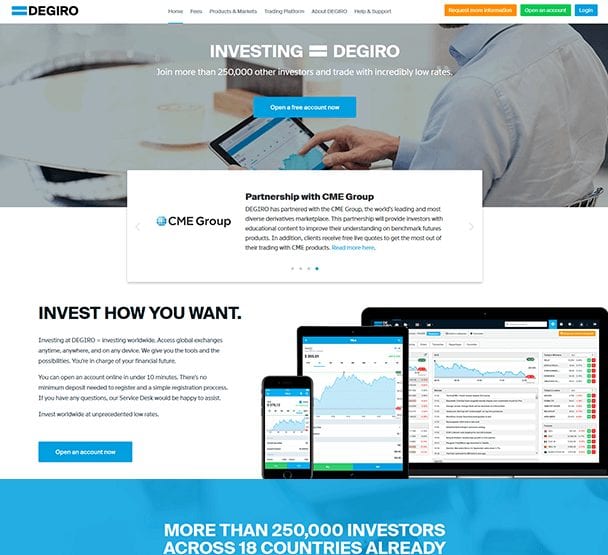 Broad range of investment products
Five different investment profiles
Match your profile to your risk appetite and trading experience
Go to Broker
Risk warning: Capital can be lost. Terms and conditions apply.
2. Costs
Stock Exchanges and Trading Centres: Trade Shares on 28 Different Exchanges
DEGIRO stock trading is another area in which flexibility is second to none. DEGIRO has direct access to 21 key stock markets across Europe and Asia, plus smart order routing to a further four in Europe and to the major exchanges in North America, including NASDAQ, the NYSE, the Toronto Stock Exchange, the Toronto Ventures Exchange and more. In any stock broker comparison, access to markets is a crucial consideration, and DEGIRO scores high on all counts.
27
International
Trading venues
For those who are more interested in bonds, there is direct access to the Euronext exchanges in Amsterdam, Brussels, Paris and Lisbon, as well as Germany's XETRA exchange. The broker has direct access to the futures markets in 12 countries across Europe and North America, and to a wide range of CFDs across all these exchanges. Whatever investments you are seeking and wherever on the planet you are looking for them, DEGIRO stock trading gives you access to the key markets across the globe.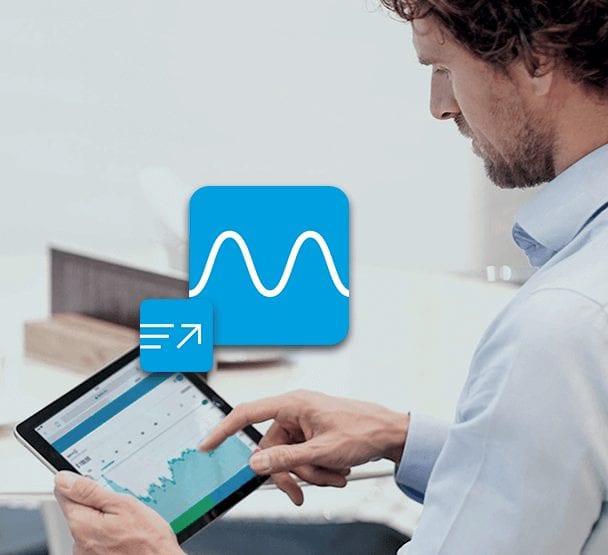 Access to the stock markets across 28 countries in Europe, Asia and North America
Direct access to European bonds across five countries
Direct access to futures and CFDs across Europe and North America
Go to Broker
Risk warning: Capital can be lost. Terms and conditions apply.
3. Account
Trading Conditions: Low-cost Flexible Trading
Flexibility and access to markets are important considerations when you are looking for the best stock broker, but at what cost? The next question, therefore, asks: is DEGIRO good value? The fact that this is a broker that sells itself on being up to 85% cheaper than its close competitors certainly sounds promising, so let's go into finer detail.
£ 1,75 + 0,004%
National fees
0,50 € + 0,004%
Intl. fees
Trading prices vary according to the exchange, but across mainland Europe, the typical price is €4.00 plus a percentage of 0.04%. This is subject to a maximum fee of €60.00. The exceptions are Germany, the Czech Republic, Poland, Greece, Hungary and Turkey, where the fees are a little higher and are not subject to the upper cap. In the UK, the fee is £1.75 plus 0.0004%, subject to a £5.00 maximum.
There are a range of free ETFs offered, and every month, traders can choose one ETF from the list for a free trade.
DEGIRO offers a choice of complementary services, including manual money transfers, coupon processing and dividend processing at no extra cost. However, email and telephone orders through the service desk incur a €10.00 surcharge.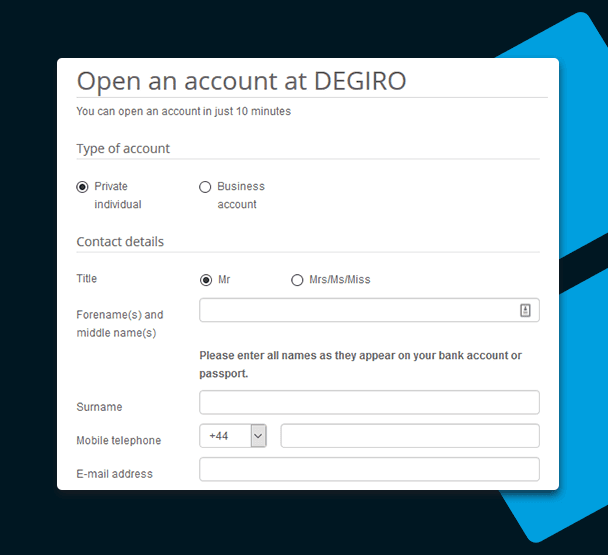 85% cheaper than the competition
Changing selection of free ETFs every month
Some extra services will result in a surcharge being added
Go to Broker
Risk warning: Capital can be lost. Terms and conditions apply.
4. Platform
Trading Platform: Bespoke Platform
Today, nobody wants to waste time on the phone, and a close look at the trading platform on offer is a key component of our review of DEGIRO. The platform scores well when it comes to speed and ease of use. Every page has a Quick Order call to action button showing at the top, where you can get straight into whatever trade you wish to make, without fuss and with no need to return to a home page.
DEGIRO recently released its new mobile trading app, which brings all the functionality of the desktop version, and is a prerequisite in today's smartphone age.
Whether you use the mobile app, the desktop platform or both, there are plenty of tools to keep you up to date with what is happening on the global financial markets, with real-time streaming of the key rates in the major European and US exchanges.
Despite the wealth of information, the DEGIRO platform is simple and intuitive to use. The ability to create a "favourites" list is something that will appeal to most traders, meaning those markets or stocks that you visit the most are right at your fingertips.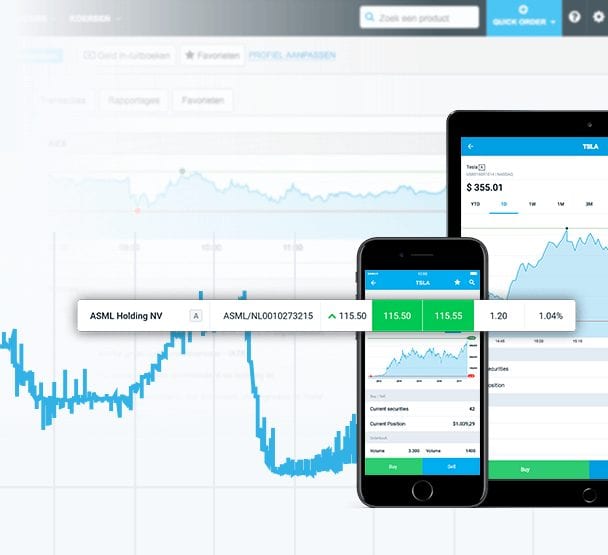 Quick and easy trading at the press of a button
Mobile app allows trading on the go
Instant access to your favourite financial products
Go to Broker
Risk warning: Capital can be lost. Terms and conditions apply.
5. Usability
Usability of the Website: A Focus on UX
Given that so much attention has gone into the platform itself, it is unsurprising that DEGIRO's website is similarly easy to navigate. Financial brokers often fall into the trap of designing their websites for a financial audience. This can prove off-putting to new investors. The DEGIRO website, however, has a clear focus on user experience. The homepage has a fresh, contemporary and inviting design.
Key information regarding the products on offer and aspects such as security, legal information and terms of business are all presented clearly and unambiguously. Yet despite containing plenty of detailed information, the site appears uncluttered and is easy to navigate.
Nothing is hidden, and access to pricing information is just a click away from the homepage, provided in detail across what is a complex array of products and services.
Perhaps the most pleasing aspect of the website, though, is the FAQ section. This is one of the few occasions when the FAQs are exactly that – questions that potential investors will frequently ask. The answers are clear and transparent.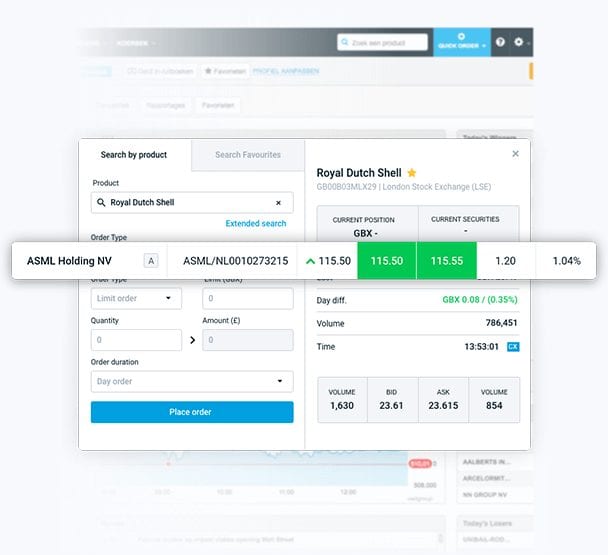 Website that puts user experience as the first priority
Clear information on fees, security and other important information
Relevant FAQs with straightforward answers
Go to Broker
Risk warning: Capital can be lost. Terms and conditions apply.
6. Support
Customer Support
As mentioned above, DEGIRO's FAQ section is something of a breath of fresh air compared with many sites. Thought seems to have gone into understanding the questions investors are likely to ask, as opposed to merely thinking about the answers that are easiest to give.
Of course, no matter how good it is, the FAQ section will not provide all the answers, and DEGIRO provides a telephone helpline that is manned five days a week and 14 hours per day. There is also the option of contacting DEGIRO by email. One facility that is conspicuous through its absence is any form of instant chat, or the ability to contact this broker by messenger, although it is possible to follow DEGIRO on social media channels.
Response times are rapid, provided you are seeking assistance during working hours. Given the 24/7 nature of the world today, and the fact that this broker covers global markets, the lack of 24-hour customer service agents is one of the few negatives.
Also, keep in mind that while service agents will be willing to help with trades, either over the phone or by email, choosing this service will incur a surcharge of €10.00 plus 0.1% every time you do so.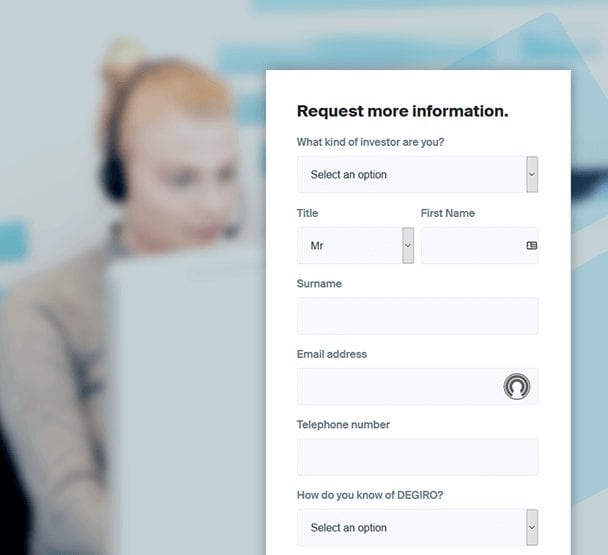 FAQs section is a valuable source of information
No instant chat contact option
Some additional services will cost extra
Go to Broker
Risk warning: Capital can be lost. Terms and conditions apply.
7. Payment
Methods of Payment
The first step to DEGIRO stock trading is to register your bank account with the broker. They will then take you through a verification process, in which you will need to provide proof of identity.
Payments can only be to and from your registered account. DEGIRO does not allow transfers to or from third-party payment platforms such as PayPal, TransferWise or Neteller. Also, it will not permit transfers to or from any bank account other than the one that was registered and verified when you set up your account.
This is to increase security and transparency in trades, but some traders might feel a little hamstrung by the lack of flexibility. DEGIRO quotes two to three working days for funds to be transferred. The exact timing will depend on your own bank's internal processes and the country in which you are based.
Note that DEGIRO does not charge any fees for transferring funds to or from your account. Bear in mind, however, that if you use SOFORT to make a faster bank transfer, they might charge a fee independently.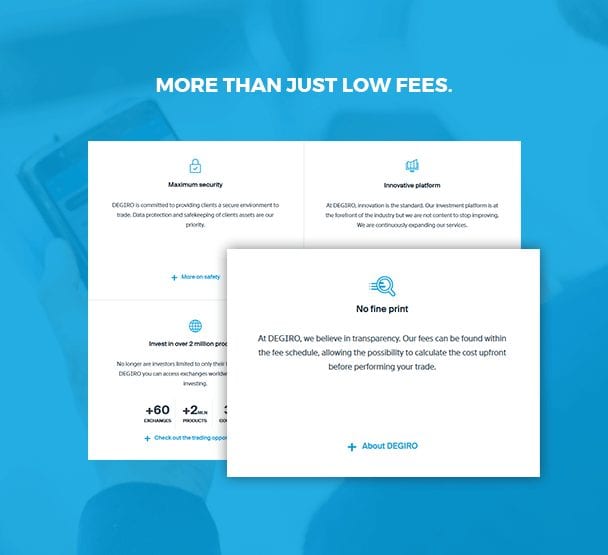 No payments allowed via third-party platforms
Transfer times of 2–3 working days
No fees charged for deposits or withdrawals to or from your trading account
Go to Broker
Risk warning: Capital can be lost. Terms and conditions apply.
8. Offers
Additional Offers: Transfer Your Existing Portfolio
If you currently hold an investment portfolio in another location, it is possible to transfer this across to the DEGIRO platform. Keep in mind, however, that before you can do so, you will need to fully set up your account.
Transferring your portfolio can sometimes be complicated, and DEGIRO will charge a fee for this service. You might also incur costs from your existing bank or broker. It really depends on the stock you are holding. DEGIRO has a specialist transfers team, who will talk you through the process. The good news is that they will take care of the process on your behalf, so once you have provided the authorisation, you can leave it in their hands.
Many stockbrokers provide a demo account so you can test out the platform for yourself without commitment. This is not an option with DEGIRO. However, they argue that it is not needed. Anyone interested in learning more about the platform can simply open a real account without having to make any commitment and with no minimum deposit.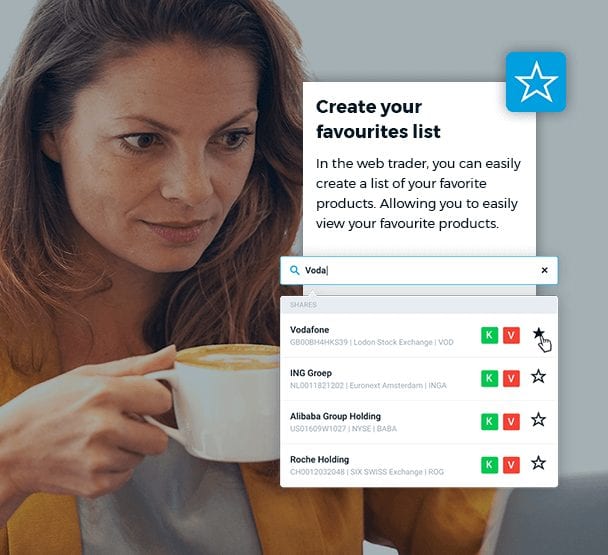 Transferring your portfolio is possible, but can be expensive and time consuming
Specialist team for portfolio transfer
No demo account option available
Go to Broker
Risk warning: Capital can be lost. Terms and conditions apply.
9. Regulation
Regulation & Deposit Protection
Entrusting your investments to anyone is not something to be taken lightly, and you need to know your investments are safe. DEGIRO is regulated by the Netherlands Authority for Financial Markets (AFM) and the Dutch Central Bank (DNB). The broker is also registered with the Financial Conduct Authority (FCA) in the UK, under registration number 595455.
These registrations mean investors are protected by the Dutch Investor Protection Scheme. Specifically, this protects individual clients up to a total of €20,000.
Furthermore, DEGIRO uses a separate custodian entity to hold client assets, meaning that your investments are completely segregated from any and all assets belonging to DEGIRO. This is an important point, as it means if DEGIRO was to suffer some Lloyds-style catastrophe, your investments are ringfenced and would not be deemed as assets that could be recoverable by DEGIRO's creditors.
Visiting the DEGIRO website, it is clear that full encryption is in operation. However, the lack of information regarding any third-party accreditations or certifications in this regard might be of concern to some potential investors.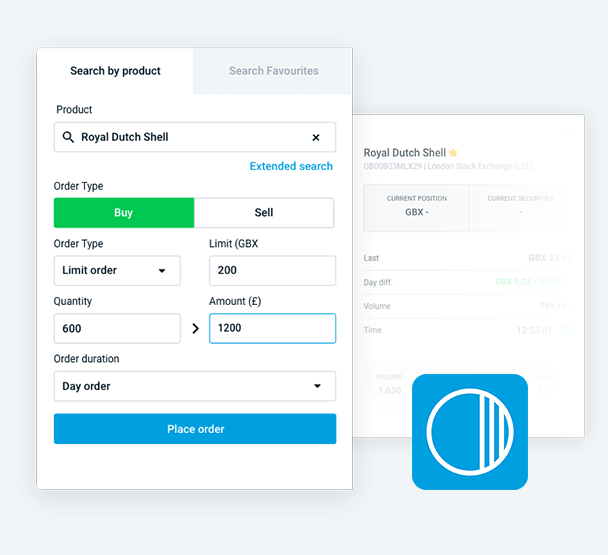 Regulated by the appropriate authorities in the Netherlands and UK
Investors are protected by the Dutch Investor Protection Scheme
Lack of clarity regarding encryption and data security measures
Go to Broker
Risk warning: Capital can be lost. Terms and conditions apply.
10. Awards
Awards: International Recognition with over 30 prizes
Numerous bodies across the globe have recognised DEGIRO stock trading as being one of the most cost-effective ways of managing a diverse and global investment portfolio, and the website boasts an impressive list of accolades. The Financial Times described it as the "cheapest share dealing available" and the 2017 Best Online Broker handbook commented on how the slick and largely automated trading process allows DEGIRO to reduce costs across the board.
However, the average review of DEGIRO does not just focus on the cost-effectiveness of the platform. The technology that lies behind it is recognised as being among the best, both in terms of its flexibility and ease of use. In awarding DEGIRO the accolade of Best Broker 2017, Rankia praised the broker's continuous efforts to keep the platform at the cutting edge. It said that trading is faster and the range of tools and services are more wide-ranging with every update.
Other accolades include Best Online Broker 2017 in the Golden Bull awards and Best Mobile Share Dealing 2017 from Investor's Chronicle and Financial Times.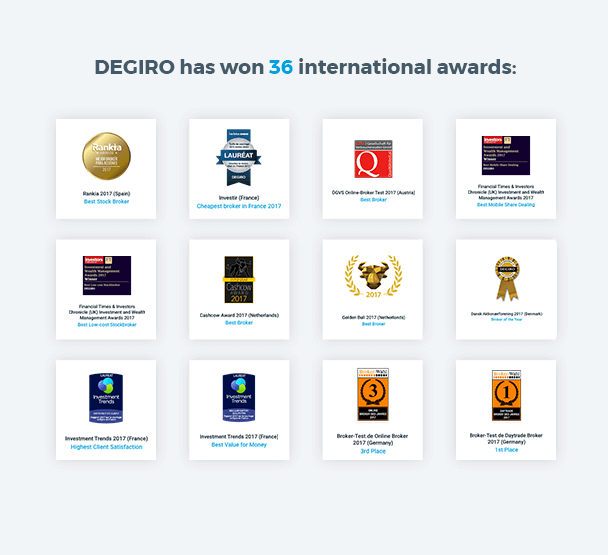 More than 30 awards
Praised for being the most cost-effective way to trade online
Desktop and mobile app broadly praised
Go to Broker
Risk warning: Capital can be lost. Terms and conditions apply.
So is DEGIRO good – and is it better than the rest?
There are areas in which this DEGIRO brokerage review demonstrates that DEGIRO scores exceptionally highly, and these are supported by the many awards and accolades the platform has acquired in the financial press. The biggest positive of all is price. Trading with DEGIRO is certainly cost-effective, and compares favourably with the many other online trading options that are available.
Sometimes, low cost means you pay more in terms of reduced functionality, but that is not the case here. The desktop and mobile apps are both easy to use, while providing access to a range of resources and constantly updated price information.
Ultimately, the only real downside is that as a predominantly online trading platform, direct contact with your broker is kept to a minimum. This might prove off-putting to those who are dipping a first toe into the world of trading, but for those with a little experience, a DEGIRO brokerage account is a compelling option.
Very low commissions and trading charges when compared to competitors.
Security of funds is guaranteed.
Many trading instruments and stock exchanges available
Degiro does not provide training to their clients.
Degiro does not provide training to their clients.
Test result
Broker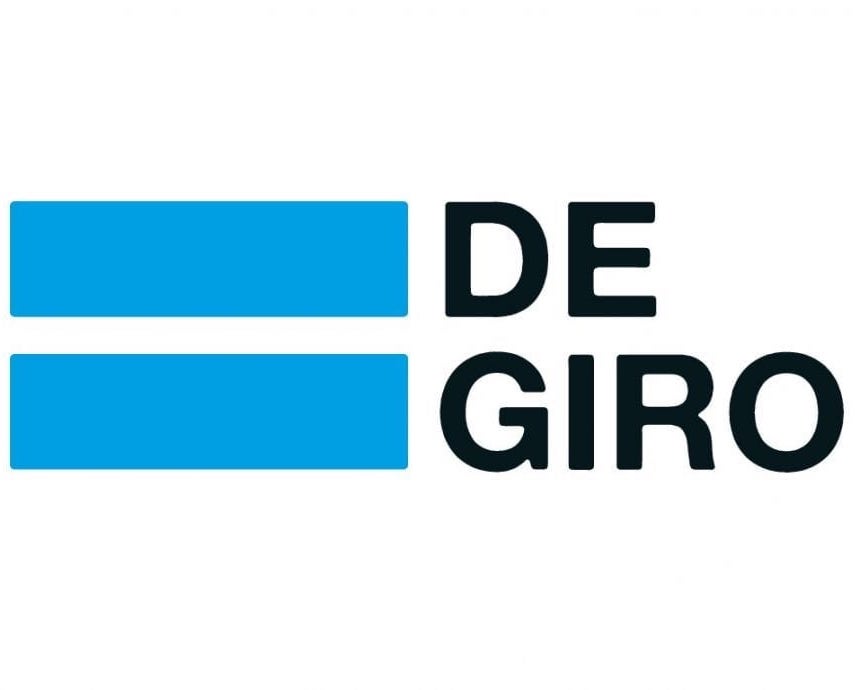 Go to Broker
Risk warning: Capital can be lost. Terms and conditions apply.