Initially established in 2013 as Stox, GetStocks is an online brokerage firm that provides its clients with online trading services in financial markets. It offers an incredibly easy web and mobile platform with the aim of breaking down the complexities and unknowns of the online trading process, thereby making trading in real stocks simple and convenient. This is something that most traders look for when they do a broker comparison. Below is a quick review of GetStocks to help you decide better. Here are some key points that may make you consider opening a GetStocks brokerage account.
Highlights
Competitive fees and charges
Easy access to global stock exchanges
Unique web & mobile brokerage platform
Ensures security, privacy & protection
9.
of 10 Stock Broker
GetStocks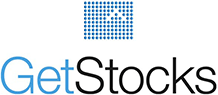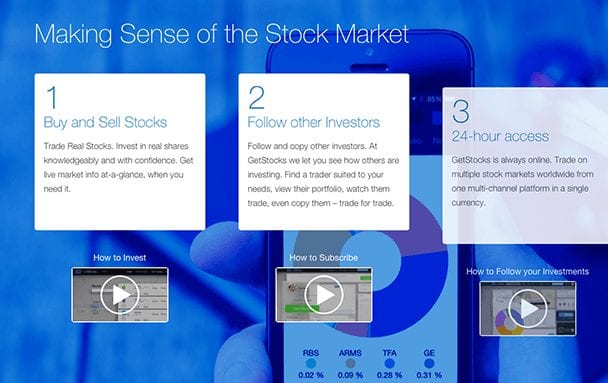 Go to Broker
Risk warning: Capital can be lost. Terms and conditions apply.
Headquarters and regulation
Cyprus (CySEC)
International order fees
$ 7,50
Services & additional benefits
ETFs
Certificates
Services & additional benefits
Live
Hotline
E-mail
1. Trading Offer
Stock Trading Offer: Trade with Confidence
One of the most important things about your GetStocks brokerage account is the fact that it gives you access to some of the most renowned financial markets in the world. In this review of GetStocks, the first thing that you will read about is the trading policies to which the company adheres. GetStocks offers its traders only one choice of currency when creating their trading account. This helps in avoiding confusions over currency rates and conversions and intruding into the customers' trading peace of mind. The clients or the traders can choose to have a US dollar denominated account, a euro denominated trading account, or a British pound sterling denominated trading account. While they will have access to shares from across the world, they will deal in the currency of their choice. This makes trading a lot simpler and more convenient.
New traders often get overwhelmed with the whole idea of online trading. At GetStocks, there is a special arrangement for new traders, known as the 'piggyback'. With this option, novices can follow the most successful traders on GetStocks and copy their trades. However, as a new trader, you don't have to worry about following investors who are too adventurous for you as GetStocks will only allow you to piggyback investors whose risk-taking level matches yours.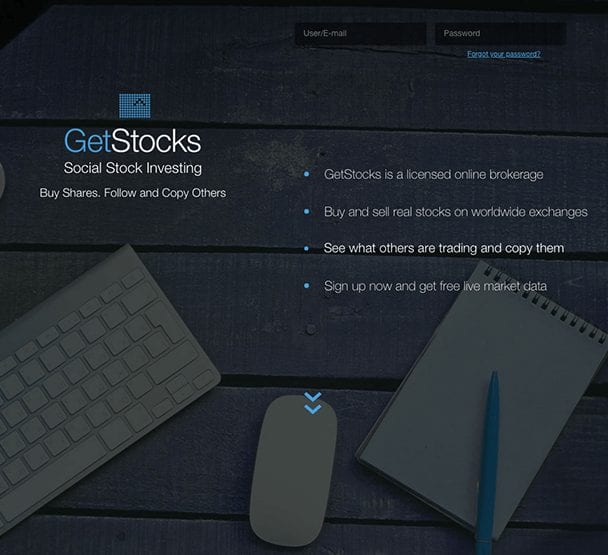 Access to world markets
Follow investment pros based on risk suitability and copy their trades
Currency specific accounts for easier trading
Go to Broker
Risk warning: Capital can be lost. Terms and conditions apply.
2. Costs
Stock Exchanges and Trading Centres: Trade on World Markets
GetStocks stock trading offers a great deal of flexibility to its traders. The company offers direct access to a global base of financial markets. The easy access to stock exchanges worldwide opens up a large amount of trading possibilities for both new and professional traders alike. With seamless access to stock exchanges across the world such as NASDAQ, the New York Stock Exchange, the London Stock Exchange and others, traders have this unique opportunity to reach new markets and follow the trading portfolios of professional traders from across the world.
3
International
Trading venues
The direct access to the global stock markets is one thing, but offering easy and convenient access is quite another. With the provision to have different currency denominated trading accounts, the traders are at much more ease to deal in the shares in their preferred markets, even if they live in a country that has different currency in rotation. Typically, a trader from Europe can deal in shares offered at the New York Stock Exchange by having a US dollar denominated trading account.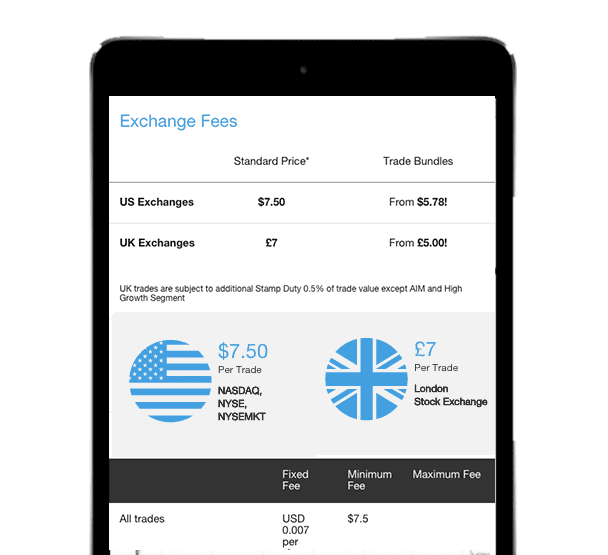 Access to globally renowned stock markets
Direct access to shares traded in NASDAQ, the New York Stock Exchange, the London Stock Exchange and others
Option to have different currency denominated trading accounts for convenient trading
Go to Broker
Risk warning: Capital can be lost. Terms and conditions apply.
3. Account
Trading Conditions: Low-Cost Trading
When you are looking for the best stock broker, the flexibility and access to financial markets are, of course, important aspects to take into consideration. However, the cost of the service is just as important. Looking at GetStocks, therefore, you may want to know, is GetStocks good value for your money? The fact that GetStocks charges a flat rate on the trades seems quite favourable for most traders. Here are further details on the fees and charges of GetStocks.
20,000 EUR
Dep. Protection
As mentioned above, GetStocks charges a flat rate for trading across different currency accounts. For an US dollar denominated account, the flat charge is $7.50; for a British pound sterling denominated account, the charge is £9; and for a euro denominated account, it is €12. These fees are irrespective of the number of trades or the size of the transactions. This allows for cheaper trading to the big traders who can benefit from low trading costs. Also, GetStocks gives traders the option to pre-buy bulk trades in advance, which helps them to save about 23% on charges.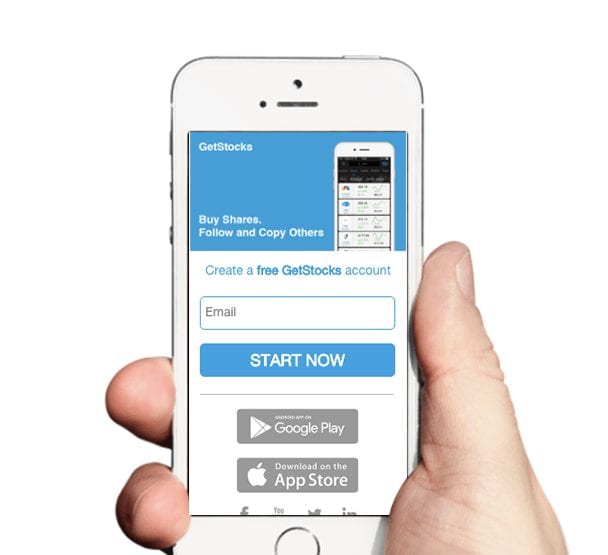 Flat trading fee for all transactions based on the type of account
No extra charges for fewer transactions in a month
Savings possible through pre-purchase bulk trades
Go to Broker
Risk warning: Capital can be lost. Terms and conditions apply.
4. Platform
Trading Platform: Truly Unique
Using a trading platform is all about convenience nowadays. When you do any stock broker comparison, you may want to look at this feature more closely. With the world using their mobiles and smart devices for just about every activity, there is a need for constant evolution of these applications and platforms. The trading platform offered is an important aspect to consider in the review of GetStocks. What is unique about this trading platform is that it has taken the concept of social trading to a whole new level. GetStocks' trading platform is the world's first-ever social trading platform for stocks. Typically, trading in shares online meant that traders knew the ins and outs of the financial markets and stocks. It was often daunting and intimidating for new traders. With the GetStocks new trading platform, that will never be the case.
With the GetStocks trading platform, any trader, new or old, can get access to some of the most renowned world markets, such as New York Stock Exchange or the London Stock Exchange, and they can follow in the footsteps of successful traders and realise their investment goals. The more experienced traders can benefit from the monthly fee that they can charge their followers, so it is typically a win-win situation for all traders on the platform.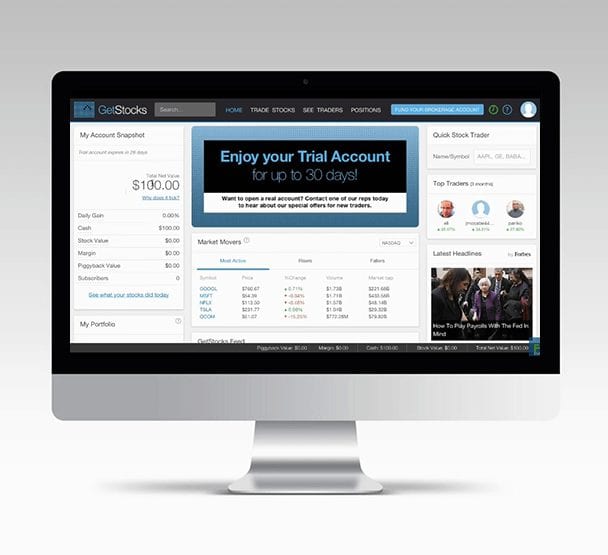 Quick and convenient trading using the mobile apps
Social trading for new traders
Instant access to the world's best financial markets and stocks
Go to Broker
Risk warning: Capital can be lost. Terms and conditions apply.
5. Usability
Usability of the website: User-Friendly to the Core!
While it is true that GetStocks gives a lot of significance to its uniquely designed trading platform, the company's website is just as easy to use and navigate. Financial websites often have a very monotonous look when it comes to how they display their services and company information, but that's not the case with GetStocks. The company's website has an interesting design that will appeal to young traders who look at innovative designs as welcoming and exciting. The homepage has various tabs that distinctly describe in very few words the various aspects of the company.
There is a detailed section to explain the terms and conditions of the business, legal information, conflict of interest policy, privacy and the refund policy, customer agreement, etc. Although the website is loaded with a lot of information, the design gives a picture of a neat and uncluttered site that is user-friendly in its approach.
Everything stated on the website is unambiguous. There is no hidden information – the costs and charges are clearly specified and so are the rules and regulations of trading. The help centre is also comprehensive in answering the queries that most traders might have.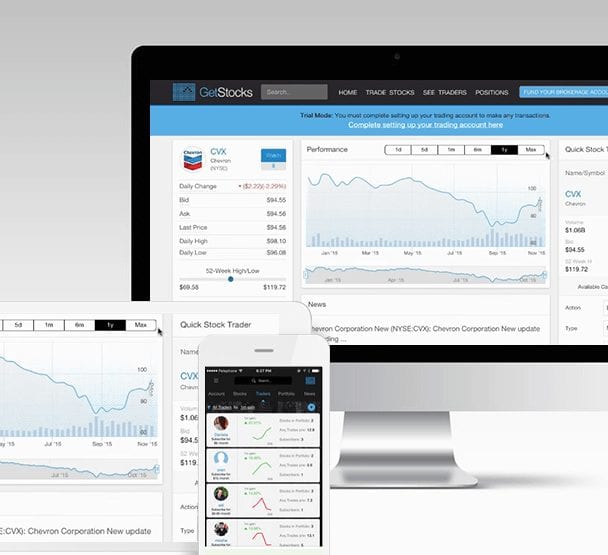 Unique, modern website design that is attractive and user-friendly
Clear information provided on fees, security and all aspects of trading with the company
Comprehensive help centre with detailed FAQs and trading guide.
Go to Broker
Risk warning: Capital can be lost. Terms and conditions apply.
6. Support
Customer Support: Direct Access to Customer Support Team
GetStocks has a dedicated help centre on its website that is truly unique in its approach to offering support for customer queries. The FAQ section is divided based on the broad categories that most new and accustomed traders may have questions about. Compared to many other sites, the FAQ section appears to be more organised and the answers are well explained.
The help centre also offers a glossary, which is very helpful for new traders to understand the language of trading. The website does use language and certain terms that may seem complicated for people who have just started online trading, but the glossary gives a list of such terms and explains them for new traders. There is also a comprehensive 'Trading Guide' for those who like to read at length and understand all aspects of trading before getting started.
Of course, no matter how much information is offered in writing through the guide or the FAQ section, there is always a need for in-person interaction to build more confidence. GetStocks provides a helpline that traders can use to reach out to them.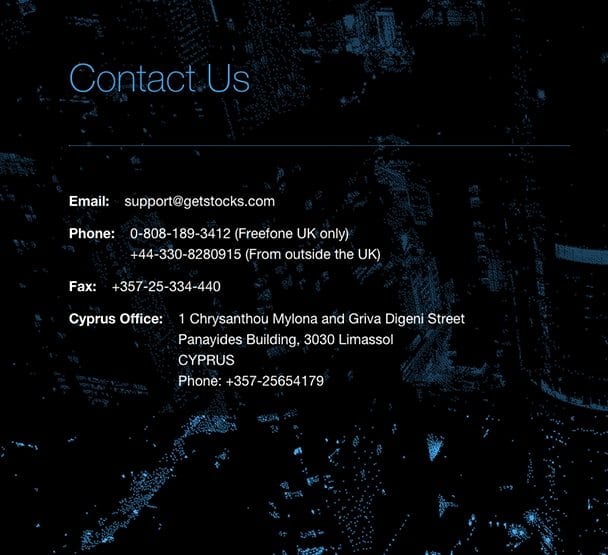 No instant chat option available
FAQ section is well elaborated and organised
Video guides offer great assistance
Go to Broker
Risk warning: Capital can be lost. Terms and conditions apply.
7. Payment
Methods of Payment: Easy Payment Options
Once you have created your trading account, to get started with your GetStocks stock trading, the first thing that you will need to do is link or register your bank account with the broker. Through a verification check, the bank account will be confirmed after you provide your proof of identity. Once you have done this, you may want to know the various methods that you can use to deposit and withdraw funds from your trading account with GetStocks.
GetStocks allows you to deposit funds into your own trading account through a variety of methods – by debit card or credit card or by wire transfer from your bank account. Credit card and debit card deposits may incur additional charges from the credit card processing company. Your bank may also charge you for wire transfers. Payments are, however, allowed only through your registered account. Third-party payment platforms such as PayPal, Neteller or Skrill are not allowed. This is only to ensure absolute security of your trading account.
It typically takes two to five days to access the funds in your trading account, but it depends on your bank. Withdrawal requests are actioned the same day. However, it may take four to eight days for funds to reach your bank account.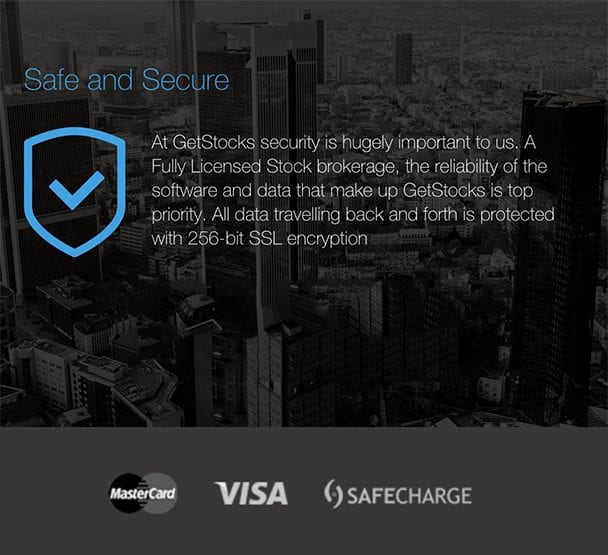 Third-party payment platforms not allowed
Transfer time ranges between two and five working days
No fees charges for deposits and withdrawals to and from your trading account, except for the bank charges
Go to Broker
Risk warning: Capital can be lost. Terms and conditions apply.
8. Offers
Additional Offers: Trading with Support
One unique aspect of trading with GetStocks that is highlighted in this GetStocks brokerage review is the 'piggyback' approach that the trading platform offers. With this option, new traders can subscribe to successful traders and get an edge in the highly competitive and volatile financial markets across the globe. New traders can browse the experienced traders on the traders' page using the various sort tools available.
They can then view the full details and statistics of the traders, and when they find them to be suitable to their investment goals, they can easily subscribe to their trading status. Once subscribed, the new traders can get trade notifications of the successful traders to whom they have subscribed and also piggyback them to gain great returns on their personal investments. The subscription is for a month at a nominal fee, which is charged to the trading account. Here, GetStocks doesn't charge any fee; this subscription fee is paid to the successful trader to whom you are subscribing. You may choose to continue with the subscription after one month or you can change the trader you want to follow.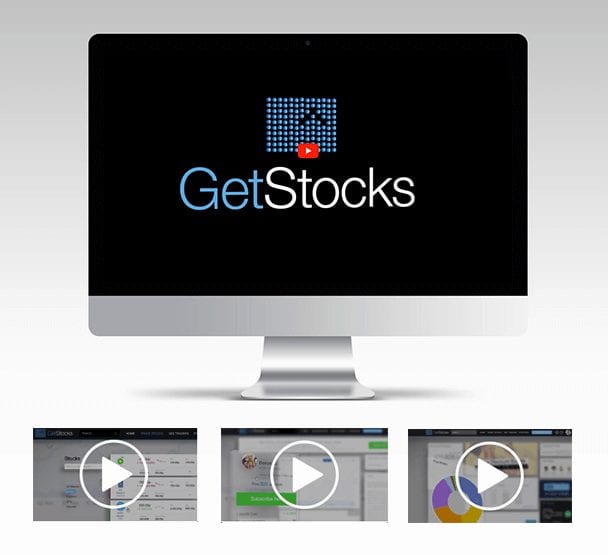 Piggyback trading changes the perspective of trading for new traders
Pro traders benefit from a subscription fee paid to them by their followers
New traders get motivated with better trade deals by following experts
Go to Broker
Risk warning: Capital can be lost. Terms and conditions apply.
9. Regulation
Regulation & Deposit Protection: The Reliability Feature of GetStocks
There is no denying the fact that online trading is a serious business. Large sums of money can be involved, and entrusting your investments with any company should not be done unless you have scrutinised the online trading company well enough and are confident about the security of your investments.
CySEC
Regulatory Authority
20,000 EUR
Dep. Protection
Owned by GS Sharestocks LTD, the Cyprus-based GetStocks is regulated by the Cyprus Securities Exchange Commission (CySec) and holds the CIF licence number 262/14. The company takes pride in its social trading platform, which was developed after two years of intense work. While the concept of social trading is rather new, the company has proved the monetary benefits of this approach and has woven trust and security with this concept of trading.
With regard to being a regulated entity under CySec, the company assures its traders that their money is kept segregated with a third-party institution with restricted access. The traders also get the benefit of protection under the Investor Compensation Fund (ICF) should GetStocks ever be unable to fulfil its contractual obligations.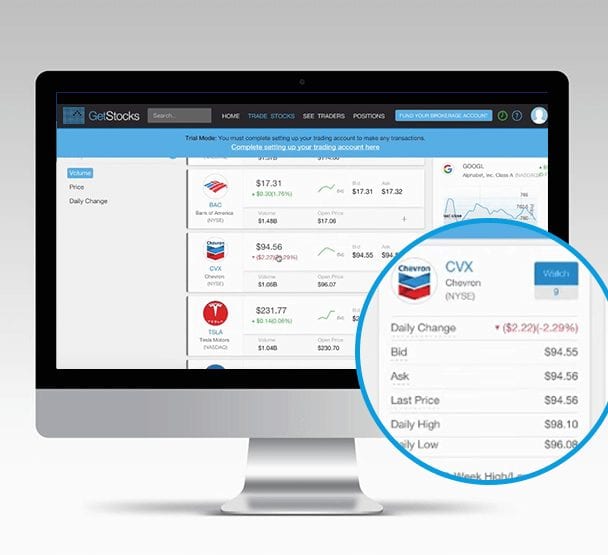 Regulated by the Cyprus Securities Exchange Commission (CySec)
All investors are protected under the Investor Compensation Fund (ICF)
Very clear on the security measures adopted for the social trading platform
Go to Broker
Risk warning: Capital can be lost. Terms and conditions apply.
10. Awards
Awards: Plenty of Potential for Future Wins
Owing to the fact that the company is relatively new, with its initial establishment coming in 2013, the company is yet to have any real international recognition for the services it provides. This is common place, especially in an industry with such (potential) high stakes, as businesses will usually take several years – if not decades – to build trust not only with their own customers, but with fellow competitors as well.
Trust is such a huge part of this industry. Asking people to trust someone else with their money is always a touchy subject, and any misplace of this trust could be catastrophic. This is why trusting a relatively new company could be a potential benefit – they are far less likely to want to risk their (starting) reputation by doing anything untoward with customers money.
On completion of this thorough review of the company it's definitely feasible that in the not-too-distant future GetStocks could be a name that is far more prevalent in the stock trading and brokerage account world. New companies are always exciting, especially to clients, as they have the opportunity to come in with fresh ideas and new innovations which can make the day-to-day trading of customers that much easier.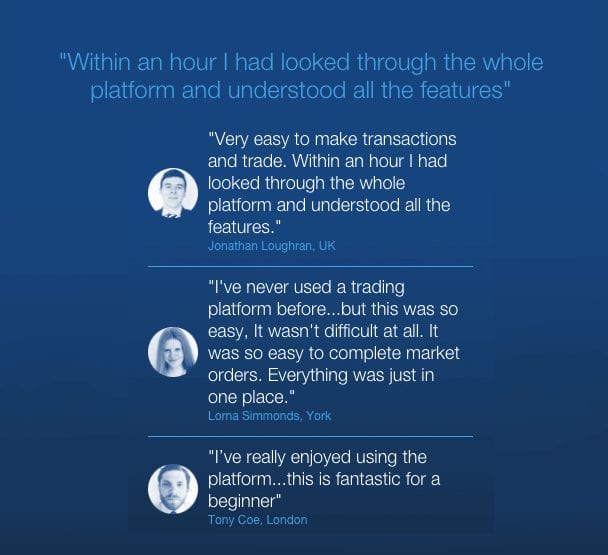 Go to Broker
Risk warning: Capital can be lost. Terms and conditions apply.
Conclusion: Is GetStocks Good?
Hopefully, this GetStocks brokerage review has given you some insights into GetStocks stock trading. The company has made trading in international markets not just possible but also very easy for its traders. From a single trading platform, the traders get access to world markets with their GetStocks brokerage account. Furthermore, the company has not just provided great market access to traders but also offers them the option to copy trades of investment pros and get closer to their investment goals without being overwhelmed.
The company also takes pride in offering its services at truly low costs. However, the low cost has not impacted the utility and functionality features of this online trading platform. Be it the website or the mobile app, the trading platform is seamless when it comes to trading options and ease of use.
While the company does not really offer a demo account for the traders to practice their trading strategies and there are limited channels to communicate with the support team, in this review of GetStocks, you have seen how the option to 'piggyback' successful traders covers this by offering traders a whole new perspective on trading.
Includes social trading
Competitive fees and charges
Easy access to world markets
No education material is provided
No demo account available
Test result
Broker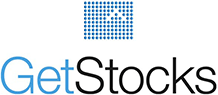 Go to Broker
Risk warning: Capital can be lost. Terms and conditions apply.