As the UK's largest fund supermarket, Hargreaves Lansdown offers much more than stocks and financial advice. The brokerage also specialises in wealth management, including funds, pensions and annuities and has built a reputation as the leading investment platform for private investors in the UK. Its carefully curated Wealth 150+ fund list has sent an industry standard, inspiring other firms to follow the Hargreaves Lansdown model. Our review of Hargreaves Lansdown will give you the information you need to make a comprehensive broker comparison, but here are a few of the key benefits of opening a Hargreaves Lansdown brokerage account:
Highlights
Segregates all client funds in Tier-1 bank
Low minimum investment on most funds
More than 2500 private investment funds
Industry-leading client support
5.
of 10 Stock Broker
Hargreaves Lansdown

Go to Broker
Risk warning: Capital can be lost. Terms and conditions apply.
Headquarters and regulation
UK (FCA)
International order fees
11,95 £
Services & additional benefits
ETFs
Certificates
Services & additional benefits
Hotline
E-mail
1. Trading Offer
1.) Stock Trading Offer: Flexibility and Choice for All
For over 35 years, Hargreaves Lansdown has helped over a million clients protect and growth their wealth with a variety of funds, shares, bonds, gilts, ETFs and investment trusts. The company's bespoke platform structure includes a range of ISA, SIPP and other accounts designed to hold investment earnings for maximum personalisation and security.
Hargreaves Lansdown stock trading and investing are well suited to both seasoned investors and those just beginning to build their portfolios. The Vantage Service is ideal for active, experienced clients who want to have control over their entire portfolio, whilst the Portfolio Management Service provides personalised advice and discretionary management for more passive clients who wish to defer to the experts when it comes to investment decisions.
Also on offer from Hargreaves Lansdown are financial advisory services, annuity broking, currency exchange and international money transfer services to private clients, and guidance on group pension schemes for companies.
Our Hargreaves Lansdown brokerage review found the group's customer-first, centralised approach quite refreshing. Also notable are the in-house advisory services and the fact that most new accounts are not subject to initial broker commission fees, both of which are unique among UK brokerages.
Solid industry reputation for over 35 years
Broad range of investment products to suit all income levels and financial goals
In-house advisory group and automatic reinvestment of initial commission fees on new accounts
Go to Broker
Risk warning: Capital can be lost. Terms and conditions apply.
2. Costs
Stock Exchanges and Trading Centres: Access to Domestic and Foreign Exchanges
No stock broker comparison would be complete without details about the exchanges each provider gives you access to. With Hargreaves Lansdown, you have an impressive array of domestic and foreign markets to choose from.
Hargreaves Lansdown offers more than 2500 investment funds in addition to shares trading in the UK and overseas. Once you open a trading account, you can initiate deals on major US, Canadian and European stock exchanges, including NASDAQ and NYSE, Toronto Stock Exchange, the Amsterdam, Frankfurt, Madrid, Paris, Stockholm exchanges and many, many more. Clients enjoy access to trading on shares of some of the world's biggest companies, like Apple and BMW.
20
International
Trading venues
There are no investment limits on shares trading and it is free to hold shares. The £1 trade minimum is an attractive feature for those with a small portfolio in search of lower entry requirements.
Along with shares trading, Hargreaves Lansdown supports FX and currency trades in major, minor and exotic forex pairs, as well as cryptocurrency; commodities trading in agriculture, energy and metals; and growing access to emerging markets around the world.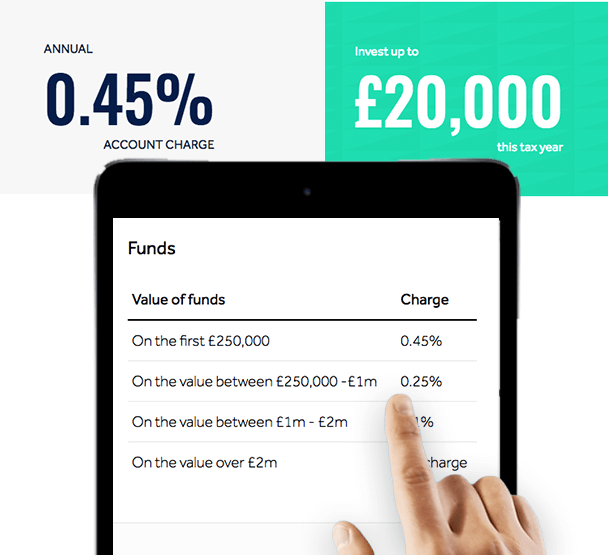 Access to the world's biggest stock markets and currency exchanges
Low entry requirements, with trades starting at just £1
Futures, commodities and emerging markets access
Go to Broker
Risk warning: Capital can be lost. Terms and conditions apply.
3. Account
Trading Conditions: Competitive Fees and Plenty of Choice
There is a £20 minimum and £50 maximum on deals initiated by phone or post, and dividend reinvestment incurs a charge of 1% of the total amount, up to £10 maximum. Equity savings accounts are charged £1.50 per stock each month.
Like all other brokerages, Hargreaves Lansdown has eliminated automatic commissions for fund providers; the company now maintains a tiered pricing structure based on an investor's holding account balance.  Open-ended funds with balances up to £250,000 are subject to a 0.45% annual fee; accounts between £250,000 and £2m are charged 0.25%. There are no fees charged on accounts over £2m or cash investments. Hargreaves Lansdown also charge no annual management or account inactivity fees.
Fees on NISA and SIPP accounts are capped at a maximum of £45 and £200 a year, respectively.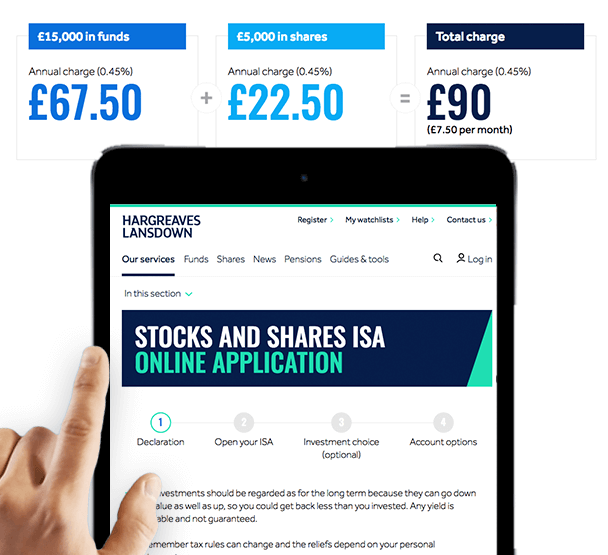 Tiered fee structure based on deal volume and account balance
Lower fees for online and mobile transactions
No automatic commission, annual management or inactivity fees
Go to Broker
Risk warning: Capital can be lost. Terms and conditions apply.
4. Platform
Trading Platform: Quick Account Set-Up and Ease of Use
Is Hargreaves Lansdown good for traders? We believe so. Our review of Hargreaves Lansdown found its platform comprehensive and easy to use.
Account set up is fast and can be done in minutes with just a few basic documents. Users can gain access to fundamental analysis by simply entering in the name of the stock, fund or ETF they wish to research and information is neatly arranged in an easy to read tab display.
Beyond research, the platform has much to offer. You can take a variety of actions right from this page, including initiating trades, setting up alerts or creating a personalised stocks watch list in just a few clicks.
As far as advanced technical analysis, more experienced investors may find some of the Hargreaves Lansdown stock trading features lacking, but there is certainly more than enough research and real-time information included to make novice investors and traders feel confident in their trades.
For on-the-go trading, Hargreaves Lansdown maintains one of the best mobile apps in the sector, with full support for both iOS and Android devices. There is also a separate iPad app. All of these are very user-friendly and offer the same breadth and depth of features, tools and analysis available to standard website users.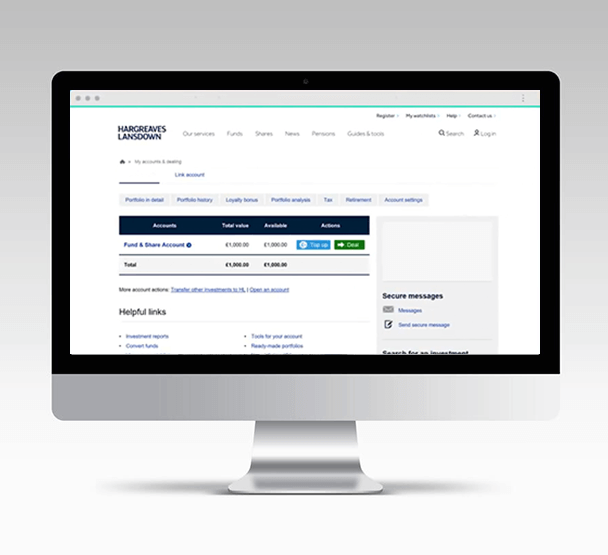 Comprehensive, user-friendly platform streamlines research and action
Plenty of technical analysis to make informed trades
Best in industry mobile app with full functionality
Go to Broker
Risk warning: Capital can be lost. Terms and conditions apply.
5. Usability
Usability of the Website: Dedicated to the User Experience
A well-designed, user-friendly website is essential for modern investors, and the Hargreaves Lansdown stock trading platform does not disappoint. The site includes a wealth of comprehensive tools and information that is easily accessible thanks to the site's intuitive navigation and simple design.
Our review of Hargreaves Lansdown found plenty of evidence that the February 2018 site update provided a number of improvements to the platform. Accessing free investment guides and details on various investment accounts, funds, stocks and ETFs is quick and easy, right from the homepage. The latest market reports, most-viewed shares list, news and market research are also present here—no need to dive deep into secondary pages to find information.
The website's 'Top of the Stocks' page provides an up-to-date list of the previous week's most traded stocks, comparing shares and transaction values. Account holders also have access to free market updates sent via email. These newsletters contain valuable research, best stock broker tips and FTSE 100 updates.
Hargreaves Lansdown has significantly improved their research and education section, with a number of free calculators and guides to help investors investigate thoroughly before opening a Hargreaves Lansdown brokerage account.
Simple, intuitive site design makes navigation quick and easy
Access to up-to-date market research
Much improved education section with a range of tools to help educate investors of all experience levels
Go to Broker
Risk warning: Capital can be lost. Terms and conditions apply.
6. Support
Customer Support: Friendly, Knowledgeable Support Staff
Customer support is definitely a strength of Hargreaves Lansdown. In fact, the company's phone support services are legendary, with significantly longer hours and shorter wait times than other brokerage firms. When telephone lines are closed, clients can request a convenient call back, send an email or click a link to access the online services that may address their inquiry.
The Hargreaves Lansdown website does not offer a live chat feature, but you can contact the company via email for a variety of questions. Email responses can be a bit slow, however, especially when compared to the company's rapid telephone response. Some users may have to wait as long as 48 hours for an email reply.
If you prefer to speak to a live person, our review of Hargreaves Lansdown found support staff friendly, helpful and knowledgeable on a wide range of topics including products and services, platform navigation and account maintenance. Support is offered in French, English, Spanish, Portuguese and German.
For those who don't mind doing their own research, we found the FAQ and help sections of the Hargreaves Lansdown site to be robust and well organised. There is even a help search function, so you can find information by simply entering a keyword or topic.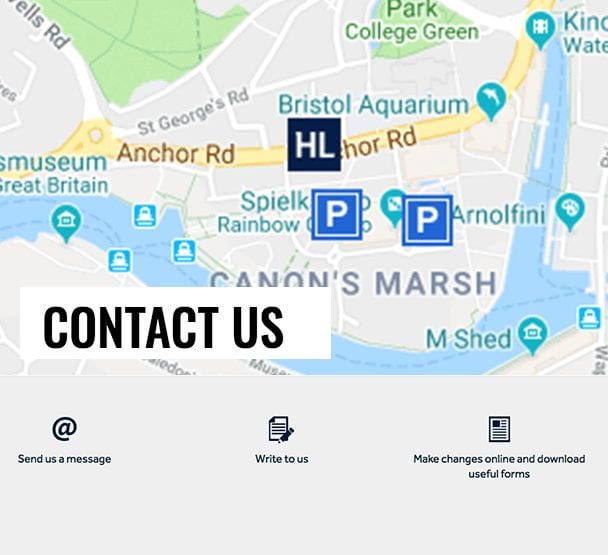 Super rapid telephone response times with longer hours than most other brokerages
Friendly, knowledgeable support staff
Useful, easy to navigate FAQ and help pages
Go to Broker
Risk warning: Capital can be lost. Terms and conditions apply.
7. Payment
Methods of Payment: Excellent Value and Simplicity
Customers can open some Hargreaves Lansdown accounts with as little as £25, paid by debit card online. Additional deposit options include debit card over the phone or by post with a paper cheque and the proper forms.
To withdraw funds or request a payout, clients must use a linked bank account–PayPal or transfer services are not authorised. Setting up a Nominated Bank Account is fairly painless and can be done quickly online or by post in writing. Once a bank account has been linked to your Hargreaves Lansdown investment account, withdrawal requests are accepted online, by telephone or by post.
Hargreaves Lansdown maintains a tiered fee structure that is based on the number of deals made each month. Funds trading is not subject to fees, but stocks, gilts, corporate bonds and ETFs all incur a per trade charge ranging from £11.95 at the high end to £5.95 if you place 20 or more deals in a calendar month. Fees are typically settled using a standard collection order, starting with the cash balance on your account. If your account has insufficient funds to pay the month's fees, Hargreaves Lansdown will continue to move down its list until fees have been paid. The company reserves the right to sell holdings to cover fees when necessary.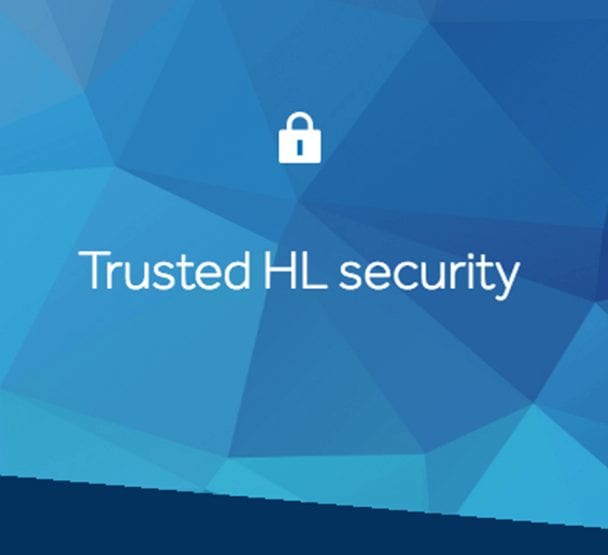 Seamless deposits and withdrawals to linked bank accounts
Competitive pricing for active investors
Easy fee payments
Go to Broker
Risk warning: Capital can be lost. Terms and conditions apply.
8. Offers
Additional Offers: Test Drive Offerings with a Demo Account
Novice investors will certainly appreciate the broad range of tools and calculators available on the Hargreaves Lansdown website. There is also a portfolio analysis demo that lets new users take a test drive of the company's more popular offerings before committing to open an account.
There are excellent incentives for those looking to transfer their portfolio to Hargreaves Lansdown. The company offers free account transfers from more than 40 providers and a generous cash back bonus on transfer ISAs, funds, shares or pensions worth £5000 or more. In order to be eligible for this promotion, transfer account applications must be received by 29 June 2018, though Hargreaves Lansdown offers an additional three months on ISA, shares and funds transfers, and six months on pension transfers with pre-registration. Accounts must remain with Hargreaves Lansdown for at least a year to fulfil the terms of the promotion.
Hargreaves Lansdown offers a free initial consultation with a qualified financial advisor to help you decide which products and services are right for you. Charges only accrue for this service if you choose to continue the relationship past this first contact.
Free demo account and plenty of tools to give new users a true sense of what to expect
Cash back bonus ranging from £20 to £500 on new transfer accounts
Free, no-pressure initial consultation with certified financial advisor
Go to Broker
Risk warning: Capital can be lost. Terms and conditions apply.
9. Regulation
Regulation & Deposit Protection: Top Trust Rating
Regulatory provisions and account safety are paramount, our Hargreaves Lansdown brokerage review found. The company is regulated by the Financial Conduct Authority (FCA) and abides by the Companies Act, which requires a yearly independent audit of all financial accounts. Currently, Hargreaves Lansdown works with PwC to perform these compliance audits, as well as the required regulatory audit.
Client funds are held on deposit in segregated Trust accounts with Tier-1 banks so, if Hargreaves Lansdown were to ever cease business, there is no risk that customer money would be included in asset liquidation or used to pay off outstanding debts. In many cases, client funds are spread across multiple banks to further reduce risk. The security and performance of these bank partnerships are continually monitored to ensure a quick response should conditions change.
Additional client protections are covered by the Financial Services Compensation Scheme.
Website and mobile users can rest assured that Hargreaves Lansdown has a solid security and encryption scheme in place to secure customer accounts. Online access to accounts is subject to layered protections requiring a master password, PIN and individual account passwords.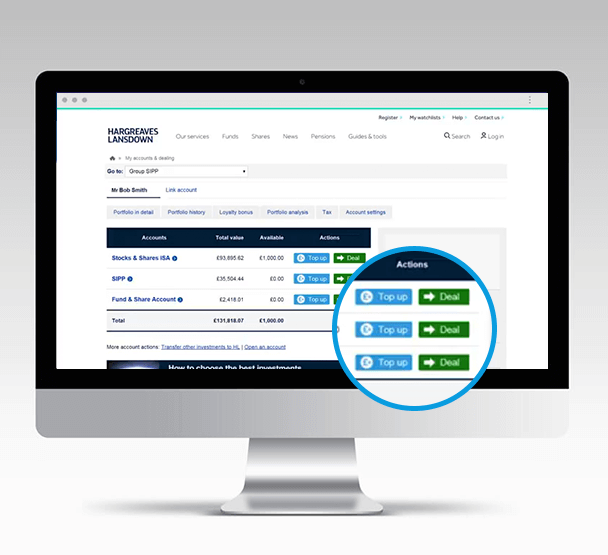 FCA regulated with more than 35 years in business
Client funds protected from third-party creditors
Top-notch online security
Go to Broker
Risk warning: Capital can be lost. Terms and conditions apply.
10. Awards
Awards: 35 Years of Recognised Excellence
Hargreaves Lansdown has been winning accolades and awards for decades. As the UK's top brokerage for private investors, the company currently serves over a million clients and administers more than $86 billion in customer accounts.
Most recently, Management Today named Hargreaves Lansdown one of Britain's Most Admired Companies. The firm has also been lauded for its retirement funds, managed funds, SIPP products, financial and investment advisory services, shares dealing and brokerage services.
The company's mobile app is among the best in the business, having won prestigious recognition on this front from Your Money, Computing Digital Technology Awards, MOMA, Appsters, User Experience UK, the Tabbys, Money AM and the Platforum. In 2014, Hargreaves Lansdown was awarded Best Mobile Trading Platform at the UK Mobile and App Design Awards.
All of this high-profile recognition means little if customers are not satisfied, and Hargreaves Lansdown consistently receives superior marks from account holders, particularly in the areas of tools and education, research and customer support.
Hargreaves Lansdown's customer service model has been recognised time and again as an industry benchmark. Clients are connected with a live helpdesk agent in less than 30 seconds on average, with no automated service menus to push through.
One of Britain's Most Admired Companies
Award-winning mobile app
Industry-leading reputation for excellent customer service and support
Go to Broker
Risk warning: Capital can be lost. Terms and conditions apply.
Is Hargreaves Lansdown good enough to trust with your money?
Hargreaves Lansdown is an excellent platform for investors of all experience and risk levels. Its broad range of products and services, combined with relatively low fees for the offerings and support for smaller portfolios make it a solid, all-around choice.
We cannot deny the appeal of industry-leading customer service and the peace of mind that comes from knowing a live agent is available to answer your call in seconds, with friendly support and expertise. Newcomers to investing will particularly benefit from this service feature.
Like many modern brokerages, Hargreaves Lansdown encourages clients to make use of its online and mobile services, so those who prefer to make transactions or get advice in person should be prepared to pay a premium for those services. However, the company provides such a depth of free research, guides, analysis and information that even those most traditional investors may come to embrace digital wealth management in time.
Lower fees for frequent traders
Same fees for national and international stock trading
Extensive trading offer
Test result
Broker

Go to Broker
Risk warning: Capital can be lost. Terms and conditions apply.