TD Direct Investing is the UK's second-largest online brokerage service, boasting more than £18bn under administration with a broad range of products and services to offer both active traders and long-term investors. Major improvements to the company's online platform have been made in recent years, and clients can now enjoy a host of benefits such as convenient management of multiple accounts, a robust research and education section, best-in-class reporting, ease of site navigation and a great modern design. Read on for more of what we uncovered in our TD Direct Investing broker comparison.
Highlights
Excellent value on dealing fees
Industry-leading investor education
Both in-house and third-party research
Simple, easy-to-navigate online platform
7.
of 10 Stock Broker
TD Direct Investing

Go to Broker
Risk warning: Capital can be lost. Terms and conditions apply.
Headquarters and regulation
UK /Canada (FCA)
International order fees
$ 9,99
Services & additional benefits
ETFs
Certificates
Futures
Demo account
Yes, unlimited
Services & additional benefits
Live
Hotline
E-mail
1. Trading Offer
Stock Trading Offer: Impressive Variety
A TD Direct Investing brokerage account offers a good deal of choice and flexibility for all kinds of investors. The company's range of investment products includes stocks, ETFs, mutual funds, options, GICs and savings schemes. In fact, there are not many UK brokerages that offer the same level and variety of products for investors.
As a discount brokerage, TD Direct Investing stock trading is best suited to investors who prefer to maintain a steady portfolio with relatively low risk. The typical TD Direct Investing account holder reviews their portfolio just a few times a year and may dabble in individual stock trading, but does not build an active trading portfolio.
Yes
Certificates
Tradable
Active investors will benefit from the variety of products and services offered by the company, but TD Direct Investing seems built for stability rather than speed. Experienced traders who take a shorter view on building wealth and need to conduct frequent portfolio reviews may find some features of the company's platform lacking. Our review of TD Direct Investing found the platform keen to improve these areas with several new products and services aimed at active traders.
Is TD Direct Investing good for managing retirement savings? We believe so. If you are new to investing or desire a long-term, hands-free approach to wealth management, this is the brokerage for you.
Excellent choice and flexibility
Well-suited to investors who prefer a long-term approach
New features address needs of active traders
Go to Broker
Risk warning: Capital can be lost. Terms and conditions apply.
2. Costs
Stock Exchanges and Trading Centres: Focus on North American Markets
TD Direct Investing makes it easy to take control of your trades. Our TD Direct Investing stock trading review found more than 60 available funds ranging from money market, to industry specific, to managed, to mutual funds. Each product is backed by TD Directs industry-leading resources and education, as well as its world-class customer service.
2
National
Trading venues
2
International
Trading venues
For stock traders, TD Direct Investing offers three levels of support: beginner investors, experienced online investors, and active traders. Access is provided on both the US and Canadian exchanges. Investors can put their money in stocks, options or ETFs, mutual funds, IPO and new issue and more. Opening an account takes just a few minutes, and there are plenty of online features that make it easy to manage your trades and investments.
Our review of TD Direct Investing found a number of newer features aimed at improving the trading experience for active investors. The Talkbroker function lets traders get real-time quotes, place orders and make deals using simple voice commands, while the TeleMax service is an automated phone line that lets traders initiate deals directly on their accounts.
More than 60 funds, including money market, mutual and managed
Trade on both the US and Canadian major exchanges
Innovative new products to make active trading easier
Go to Broker
Risk warning: Capital can be lost. Terms and conditions apply.
3. Account
Trading Conditions: New Fee Structure Significantly Improves Value
No stock broker comparison would be complete without a discussion of fees, and our TD Direct Investing brokerage review found some exciting news on this front. Recent changes to the TD Direct Investing brokerage account fee structure have dramatically improved the value of all the firm's investment products.
In keeping with some of the world's leading brokerages, TD Direct Investing now offers a flat fee on Canadian and US equities and options trades. For accounts with 150 or more trades per quarter, the per-transaction fee is a flat $7.00. For accounts that carry no minimum balance or trade activity requirements, the fee is just $9.99 per trade.
50,000 GBP
Dep. Protection
Account holders can access telephone brokerage services with a sliding fee scale ranging from 2.5% broker commission on low-priced stocks, to $35 plus $0.06 per share on stocks priced over $20 on the Canadian equities exchange. Commission fees on US equities trades are slightly higher, ranging from 3% on the low end to $39 plus $0.08 per share on the high end.
Our TD Direct Investing brokerage review found the company's fee structure easy to understand. The information was readily accessible on the TD Direct website, which goes a long way in establishing the kind of transparency savvy clients want.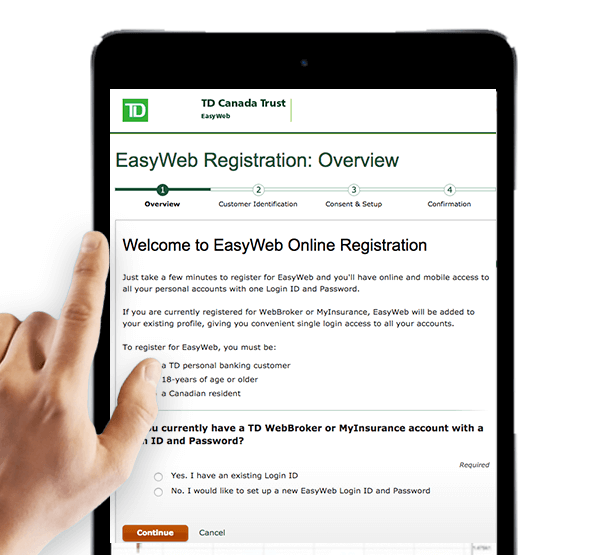 Flat fees on most transactions offer excellent value
Sliding scale offers affordability for smaller portfolios
Fee schedule easy to access
Go to Broker
Risk warning: Capital can be lost. Terms and conditions apply.
4. Platform
Trading Platform: Simple, Accessible, Powerful Tools for Every Investor
The TD Direct Investing stock trading platform is intuitive and easy to navigate with all the tools that you need to make informed investment decisions. You can open an account online in less than 15 minutes, though you will have to wait to receive your account log-in and password in two separate post mailings. In our opinion, this is a small inconvenience for the added security.
Our review of TD Direct Investing found the platform excellent for average investors looking for basic information and account management tools. You can expect free quotes, updated in real time, for up to ten stocks and mutual funds, up-to-the-minute account details, and a convenient order entry process, making it possible to initial deals in just three easy steps.
For active investors, TD Direct Investing offers the thinkorswim advanced trading platform. It has gained a reputation as one of the best stock broker platforms available, providing intuitive design and full customisation that experienced traders are sure to appreciate. thinkorswim is free for account holders, but the relatively steep per-trade fee of $7.00 on accounts with more than 150 trades per quarter might be more than some investors are willing to spend to gain access.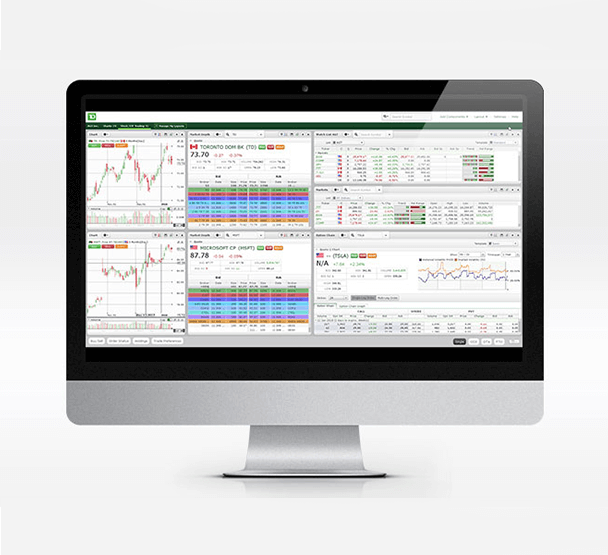 Intuitive, user-friendly platform design
Plenty of powerful tools and useful capabilities for both passive and active investors
thinkorswim platform is excellent for experienced traders willing to pay a bit more for access to great tools and support
Go to Broker
Risk warning: Capital can be lost. Terms and conditions apply.
5. Usability
Usability of the Website: Minimalist Makeover Improves User Experience
The recently redesigned TD Direct Investing website combines a pleasantly simple look with content that is easy to navigate for an excellent overall user experience. With so many different products from which to choose, we appreciate TD Direct Investing's commitment to customer service, which is evident in the design of the website.
Finding what you need on the brokerage website is effortless, as there is one central navigation drop-down with clearly defined broad categories covering the complete range of products and services on offer from TD Direct Investing.
Once you click on a general category, you are directed to a well-designed subpage that leads you to further information. Action buttons abound, so getting help, finding more information about a particular topic, or initiating account activity is never more than a click or two away.
Information about legal issues, privacy and fee structure are easy to find and even easier to understand. There is also a robust FAQ section and a useful search function built into the website for those with more specific enquiries.
Website design is clean, attractive and very user-friendly
Information is nicely arranged and easy to find
Save time with the FAQ section or help topic search bar
Go to Broker
Risk warning: Capital can be lost. Terms and conditions apply.
6. Support
Customer Support: Industry-Leading Team Delivers Knowledgeable, Helpful Service
Is TD Direct Investing good at client support? All the indications from our review say yes. Not only is the support team experienced, knowledgeable and helpful, but there are also a number of ways to get in touch with a representative. Quick help is offered in the FAQ and search function, but you can also contact customer support by phone, text or email. There is even a convenient appointment booking feature, where you can request a call back at a time that works best for you.
Another innovative feature of the TD Direct Investing customer support model is the TD Helps community forum. This moderated communication platform lets users post questions and solicit feedback from a group of other TD Direct customers and experts. It's a great way to get a sense of others' experiences with the company and share your own tips to help others.
To further solidify its reputation for client support, TD Direct Investing has built a comprehensive research and education section that is full of useful articles and video content to help even the most novice investors through the process successfully.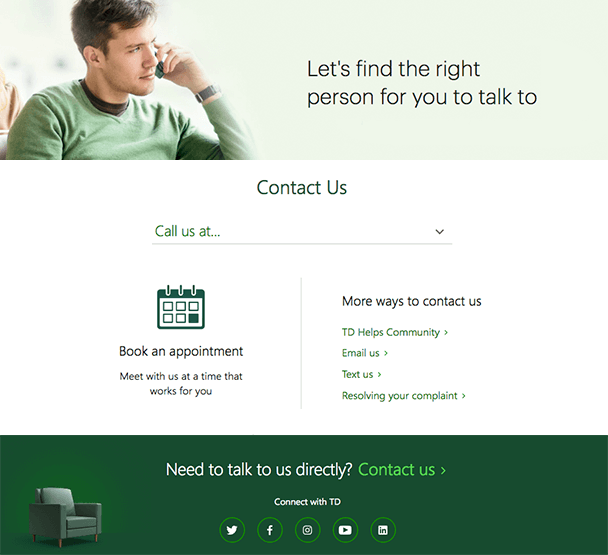 Friendly, helpful support staff
Many ways to contact a representative, including convenient call-back scheduling
Industry-leading research and education
Go to Broker
Risk warning: Capital can be lost. Terms and conditions apply.
7. Payment
Methods of Payment: Potential Roadblocks for Non-TD Bank Account Holders
TD Direct Investing offers a number of different ways to fund your investment accounts. However, these are most convenient for clients who also have active accounts with TD Canada Trust. The company's EasyWeb Internet Banking service lets customers transfer money from a TD Canada Trust bank account to any TD Direct Investing account, withdraw funds, deposit funds, complete foreign exchange cash transfers and currency transfers. These actions can be initiated manually or set up as automatic withdrawals on a regular schedule.
For those without a TD Canada Trust bank account, deposits and withdrawals can be made over the phone, by paper cheque or by wire transfer. Obviously, these methods can take longer than a simple bank transfer, so this is a potential drawback for customers who don't have a TD bank account.
TD Direct Investing offers many accounts with no minimum deposit and several have very flexible terms, letting you withdraw your money in as little as 30 days with no penalty.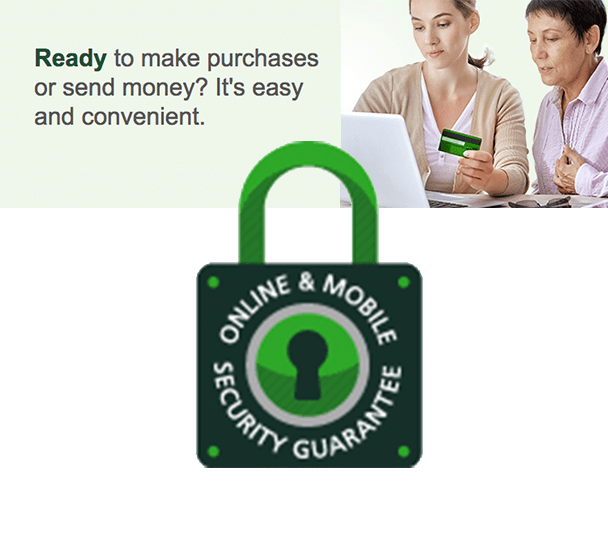 Seamlessly move funds between TD Direct Investing accounts and TD Canada Trust bank accounts
Customers who bank with other institutions can move funds by phone, cheque or wire transfer
Many products offered with no minimum deposit and no early withdrawal fee
Go to Broker
Risk warning: Capital can be lost. Terms and conditions apply.
8. Offers
Additional Offers: Free Demo Account with $100,000 Practice Fund
TD Direct Investing offers a few different accounts with very low risk and guaranteed minimum returns. Some also offer protection on your initial investment, so you do not have to worry about losing your entire account should the markets swing against you. This can be very attractive for inexperienced investors or those just looking to save for a specific goal, such as buying a house or paying a child's school tuition.
Serious investors can test drive TD Direct's thinkorswim platform with a free demo account. New users will even get $100,000 in demo funds to test their investment strategy before they commit to opening a real account. This is an attractive offer, allowing new users or experienced investors unfamiliar with the platform plenty of opportunity to familiarise themselves with thinkorswim.
Transferring an existing investment account from another financial institution can be a long process. Transfers must be initiated in person at a branch location or over the phone and can take up to ten business days to process. This is a disadvantage over some other brokerages that allow customers to initiate transfers online that are completed in just a few hours.
Low-risk, guaranteed minimum accounts
Free demo account with $100,000 virtual cash with which to practice
Fund transfers from other institutions can be difficult and time-consuming
Go to Broker
Risk warning: Capital can be lost. Terms and conditions apply.
9. Regulation
Regulation and Deposit Protection: Security in Compliance
As a major Canadian and UK securities broker, TD Direct Investing is highly regulated, with hundreds of thousands of satisfied customers and billions of pounds in administrated accounts. As a subsidiary of the international TD Bank Group, one of the world's largest financial companies, TD Direct Investing benefits from decades of trusted service and integrity.
Because TD Direct Investing is not a bank, it is not subject to the governing laws of any banking regulatory organisations. However, because the firm is a securities broker, in the UK it is overseen by the Financial Conduct Authority (FCA). TD Direct is also a member of the London Stock Exchange and the ICAP Securities and Derivatives Exchange.
50,000 GBP
Dep. Protection
In Canada, TD Direct Investing belongs to the Investment Industry Regulatory Organisation of Canada (IIROC).
All of these regulatory memberships and corresponding compliance help provide crucial oversight and protection for investors.
Our review of TD Direct Investing also found a lengthy section of the company website dedicated to outlining its commitment to its integrity in all corporate relationships, including with customers, stakeholders, colleagues, the environment and in the communities they serve. This further solidifies TD Direct Investing as a firm focused on protecting customers.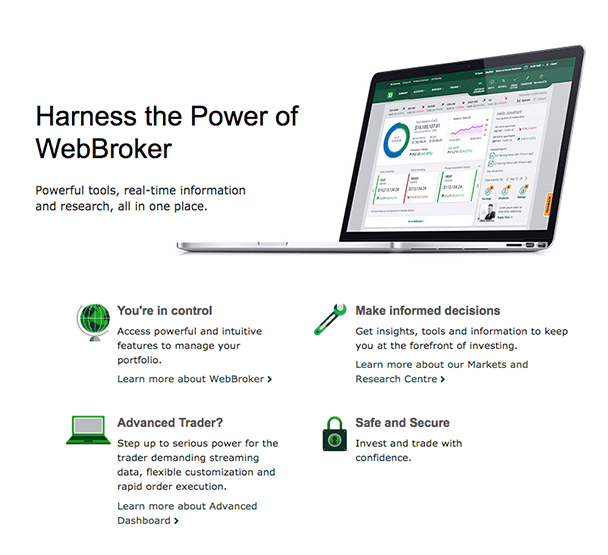 Full compliance with foreign and domestic investment regulators
Company-directed initiatives in environmental stewardship, diversity and community involvement
Reputation for safety and integrity
Go to Broker
Risk warning: Capital can be lost. Terms and conditions apply.
10. Awards
Awards: Recognised Excellence
Our review of TD Direct Investing found evidence of recognised excellence going back decades. The firm is consistently ranked one of Canada's best employers, one of the top banking institutions, one of the best places to work for young people, and one of Fortune's 40 Best Financial Services.
TD Direct has also been recognised for its workplace diversity, commitment to environmental sustainability, customer service and satisfaction, safest and most trusted bank in North America, and one of the World's 50 Safest Banks by Global Finance Magazine. TD Direct Investing has also been named one of the world's top performers in investor relations consecutively over the past five years.
It is no secret that TD Direct Investing is backed by one of the world's leading financial institutions. This is a huge benefit to investors, as it gives you the security of maintaining accounts with a large firm with plenty of resources to help you grow your wealth. Yet TD Direct Investing's obvious commitment to customer service and strict adherence to regulatory guidelines, as well as diversity and environmental issues, should offer lots of peace of mind.
Award-winning customer service and financial products
Commitment to diversity, equality and environmental initiatives
Consistently ranked among the world's top financial institutions
Go to Broker
Risk warning: Capital can be lost. Terms and conditions apply.
Final Thoughts on TD Direct Investing
With over 20 years of providing high-quality investment products and excellent customer service, TD Direct Investing has positioned itself as a global financial leader. The newly redesigned website and updated, simple fee structure has dramatically improved the firm's offerings for both novices and experienced investors. The thinkorswim advanced investor platform is a significant improvement over its predecessor and makes it easy for active traders to access the tools and information they need to maintain their accounts.
Potential drawbacks include a slightly higher than average per trade price for accounts with more than 150 deals in a quarter, as well as a rather difficult and lengthy transfer process, and a cumbersome deposit and withdrawal scheme for non-TD Bank account holders. However, we believe that these inconveniences pale in comparison to all the benefits that a TD Direct Investing account has to offer.
TD Direct Investing has a solid reputation as a safe, reliable way to grow wealth through a wide range of products and services for all kinds of investors.
Lower fees for frequent traders
Same fees for national and international stock trading
Same fees for national and international stock trading
Test result
Broker

Go to Broker
Risk warning: Capital can be lost. Terms and conditions apply.