CEX.IO: Leading UK Cryptocurrency Exchange
In 2015, CEX.IO shot down its mining services and started operating only as a cryptocurrency exchange. The UK based exchange permits users to buy and sell not just Bitcoin, but also Ethereum, Bitcoin Cash, Dash and ZCash with debit and credit cards instantly. This is among the most popular bitcoin exchanges operating currently.
A primary reason is that the website has an intuitive interface, making it perfect for beginners. With multi-level account systems that are customisable and suited for novice and advanced traders alike, CEX offers plenty of choices. CEX is a UK-based private limited company registered with bodies like the ICO (UK) and FINCEN (US). It follows stringent Anti Money Laundering and Know Your Customer policies to verify the identity post registration. It is also equipped with a 2-factor system of authentication using text, automated phone calls and the app, Google Authenticator.
It offers a wide range of payment methods:
Crypto capital
Vouchers for bitcoin transfers
Bank transfers
Credit cards
Withdrawals to personal bitcoin wallets
Though technically, this bitcoin exchange is available in all countries, there are some restrictions. In countries like Iraq, Vietnam, and Afghanistan, credit-card or bank-based transfers are not allowed. This bars a lot of traders and investors from such countries.
Top 3 Crypto Broker Comparison
of 14 Crypto Broker
IQ Option

of 14 Crypto Broker
24Option

of 14 Crypto Broker
Plus500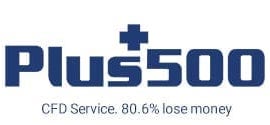 How to Use CEX Payment Methods & Purchase Bitcoins
This bitcoin exchange accepts VISA, online credit cards, MasterCard and many more. Once the registration and verification of identity are complete, you can purchase Bitcoin using a card, wire transfers or a SEPA transfer (if based in the European Union). Adding your credit or debit cards to your account is simple. Card verification takes up to 48 hours. Once completed, the Bitcoin can be purchased instantly through the account. CEX does not disclose the external agencies used to verify user ID.
They do store the user ID and credit card details for up to 5 years post deletion. Once the details on the card are submitted, CEX submits a small verification charge to the card. For verifying the card, users are required to enter the charge amount in USD. This charge is refunded post the completion of verification. CEX also accepts funds via bank transfer, accepting US dollars, roubles and Euros. The fee for a bank transfer is a standard 10 Euros. Post the completion of the process, the transaction is closed, provided the order is fulfilled on conditions agreed upon. The market fluctuations are also accounted for, and if markets are down, trade resumes at a favourable rate. If the exchange rate spikes, the transaction will not be executed.
How It Works: Buying Bitcoin on CEX
Once the trade is entered, the exchange computes the price of the trade and fixes that price. Users then add bitcoins to be purchased at that price in fiat currency and the cryptocurrency amount is confirmed. Once users press the purchase and sell button, the CEX system will check the account holder's balance to ensure there are sufficient funds for completing transactions.
This bitcoin exchange charges 3.5% of the transaction plus GBP 0.20 fees for credit card deposits made to user accounts. Once verified, the credit card purchases are instantly processed. The reason for the premium charged is to complete order fulfillment at agreed rates as they operate on systems and rules different from most exchanges. Users are guaranteed they will receive the agreed amount of bitcoins immediately, with no deviation from the amount ordered.
This is unlike exchanges like Bitstamp that require users to hang on till the seller is ready for the transaction at the price requested. CEX also charges a cess of 7% including the price being offered on the exchange for the cryptocurrency. Service charge is only applicable when users make the purchase directly from CEX. If users are trying out trading services, the usual basic fees begin at 0.2%, though higher values are charged for card-based transactions. CEX's exchange rates fall in the mid-market range. This is one of the best bitcoin exchange sites on the net right now.
Limits and Accounts: How to Trade on CEX
For bitcoin buyers, the minimum purchase amount for one transaction is 0.01 bitcoins while the maximum is set at 10 BTC. Each of the accounts CEX offers come with varying transaction limits. There is a range of accounts to choose from:
Basic: Account-holders can buy up to USD 500 worth of Bitcoin per day and a maximum total of USD 2000 per month. To open a basic account, a photocopy of the official government issues ID is needed.
Verified: Such account-holders can buy up to USD 10,000 worth of BTC in a single day, reaching a maximum of USD 100,000 in a single month. To become verified, users need to supply an official government-issued ID and proof of national residency.
Corporate & Verified Plus: Those opting for these CEX accounts have no limits on the Bitcoin they can purchase or sell.
As far as withdrawals are concerned, CEX is one of the rare exchanges permitting funds to be withdrawn on to a debit or credit card. There is a withdrawal level of 2,000 euros per day per card reaching a maximum of €50,000 in a single month. This is applicable for VISA or MasterCard Payments. For customers who are with verified accounts, CEX offers withdrawals in Crypto Capital, a private-banking fiat-finance service linked with
blockchain.
Why CEX is Ahead of the Curve
CEX offers customer support via email and an extensive FAQ section as well. While the high service fees can be a deal-breaker for some investors and traders, this exchange offers a secure level playing ground for those of you with creative crypto trading strategies. While many bitcoin buyers look for the best crypto broker, on the basis of charges and fees, a user-friendly interface on offer at CEX is invaluable for beginners. Cross-platform applications make it easy to keep track of your account in one shot.
For buying or even selling bitcoins, you can choose from a bundle or enter the number of these altcoins you want to purchase easily on CEX. For Basic account-holders, deposits need to be made with Visa or MasterCard. So do withdrawals. If you are a Verified, Corporate or Verified Plus user, you can make deposits and withdrawals using Visa, MasterCard, SEPA, Bank Transfer or Crypto Capital. Bitcoins can be sold for fiat currency after which money can be then transferred to bank accounts or cards as well. Apart from being the best bitcoin exchange, it also deals in other cryptocurrencies, which makes it convenient for crypto traders.
Special Features of CEX: Competitive Commissions for Market Makers
This bitcoin exchange offers competitive commissions and offers for traders and market makers carrying out high-volume trading. For margin-trading, you may borrow funds and receive protection against a negative balance. This UK exchange holds various licences and certificates including the PCI DSS/Payment-Card Industry-Data Security Standard certification.
It also has high-level security measures such as data encryption, SMS, email and 2-factor authentication as well as Google authenticator application and protection against attacks. These security measures are there ensure user accounts are offered protection 24/7. The exchange verifies its users and keeps the platform safe. The transaction and handling speed is fairly competitive for this bitcoin exchange. The deposit payments with bank transfers take fourteen days to process, though. On the plus side, you can open the account with CEX provided you have the required documentation in place.
A bitcoin-based money transfer involves a series of steps. The fiat currency is used to purchase bitcoins. Bitcoins are then sent to the recipient's bitcoin address. Recipients sell the bitcoin for fiat currency and withdraw the money through a bank account or credit card. Remember that bitcoin transfers can be complicated. Bitcoin platforms like CEX ensure that transfers can be securely carried out. Additionally, exchange rates are based on market activity and range from 0.5% to 2% of the mid-market rate. This online based platform is convenient and customer service options include online tickets and email support.
Benefits of CEX as a Bitcoin Exchange
This bitcoin exchange has a wide range of popular payment methods from Visa to MasterCard, SEFA, SWIFT transfers, Bank Transfer, and cryptocurrencies. Security is robust, as the site offers protection against online threats and attacks and full-data encryption. It is also compliant with legal and security standards. Its worldwide coverage is another plus point. CEX covers 99% of the countries across the world, including 24 American states. Its legal position is strong, with this UK registered bitcoin exchange being accorded MSB based status in FinCEN and essential licenses as well as a strong banking network.
Margin trading with 1:2/1:3 leverages, no additional accounts required, automatic funds borrowing and negative balance-protection are not the only advantages. This exchange also has a reasonable trading fee for markers and takers, special offers for high-volume traders and market makers. Trading via website, mobile app, REST API/WebSocket is easy.
There's even FIX API for advanced institutional trading. Additionally, advanced reporting includes real-time balances plus transaction histories with a transparent fee system. Quick order execution, high liquidity, low spread, and security make this the top choice for bitcoin traders. More than 70% of the trading volume of the exchange or around USD 15 million daily is carried out via bitcoin. Outside of bitcoin, trading volume is limited and caps USD 20 million per day. Once users are verified, F-O-K or Fill or Kill Orders make transactions extremely quick and on-boarding easy.
Conclusion:
Go-To Bitcoin Trader for Speed-To-Coin Transactions
This bitcoin exchange offers several fiat currencies and multiple trading pairs. Buying and selling bitcoins with your chosen currency is easy. Even its advanced trading windows have clean layouts and are clutter free. There are options to margin trade as well. In addition, CEX is intuitively designed for novice traders and investors too. It has a user-friendly window with set popular buying options. There's a great support section and users can search out advanced buying and selling options if they want to.
CEX.IO offers all the buying platforms you'd expect from beginner and advanced platforms
Their platform is easily navigable and clean to use
One can trade on margins using borrowed money
There are no limits for verified users
So, if you are an advanced trader, you can access a variety of different deposit and withdrawal efforts and earns solid profits. This is one of the world's most well-known fiat-to-cryptocurrency exchanges. With so many deposit options, user-friendly design and a set of multiple digital assets, it's no wonder that close to 700,000 users trade on this exchange.
This is a bitcoin exchange which offers maximum value for buyers in the UK and many other countries worldwide. It has a good track record and secure transactions to ensure you don't end up missing out on winning trades. With impressive speed-to-coin and speedy but secure verification processes, this exchange is clearly worth your time and your money.