Coindirect: UK's Popular Cryptocurrency Exchange
Coindirect supports one of the widest arrays of local-to-cryptocurrency transactions, with as many as 42 altcoins currently being sold on its marketplace. Offering easy access to Ripple, the goal of Coindirect is to simplify and demystify the process of purchasing a wide range of cryptocurrencies. Offering traders a secure environment, full wallet support, instant transfers and more, it permits users to purchase and sell multiple currencies via a single account.
Customers not only purchase altcoins using their local currency on this exchange but also an exchange between currencies. Therefore, the company is observing a high-trading volume, as users make the switch between bitcoins and other altcoins like Ripple. Transactions are instant as there is no wait for an approval.
Prices are locked in at the point of sale. Additionally, this exchange's escrow system takes the complications out of purchasing Ripple. There's absolutely no uncertainty while placing trades. Trading fees are built into the market price, whereby you pay for what you see and receive. Coindirect has a platform which offers safe and regulated transactions, as it is registered with the FCA.
Global interest in Ripple is increasing rapidly, making it profitable for exchanges like Coindirect which lower the risk of fraud or lost trade and theft.
Top 3 Crypto Broker Comparison
of 18 Crypto Broker
eToro
of 18 Crypto Broker
GMO Trading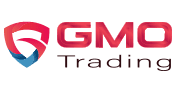 of 18 Crypto Broker
IQ Option

Features of Coindirect: Peer-to-Peer Platform for Connecting Buyers and Sellers
Since cryptocurrencies were created, investment has been a matter of risk. In 2017, some altcoins even rose in value by more than 39,000%. That is why a reliable P2P platform like Coindirect ensures buyers and sellers from across the world can use an assured escrow service for trading numerous altcoins safely. Coindirect has made it easy and convenient for users to purchase, sell, store and exchange up to 42 cryptocurrencies, including Ripple. They are a one-stop destination for different types of altcoins popularly traded.
Firstly, CoinDirect is easy, safe and fast. Then, another bonus is the availability of multiple payment methods and the capacity to convert altcoins easily. This is a P2P marketplace with a lot of transparency and no hidden fees or charges. There are also instant transactions and escrow protection. Coindirect supports different cryptocurrencies like Ripple, Litecoin, Dash and Bitcoin. This exchange provides full service in countries like Australia, Nigeria, Kenya, South Africa, besides the UK.
Methods of verification also ensure security and reliability. When opening an account with Coindirect, you must undergo three verification levels to use all features of the platform sans limits. Verification includes email, identity and residency verification. As details are not made public, there's assured data privacy. The level of verification you carry out determines the buying and selling limits.
Payment Methods and Fees at Coindirect
Coindirect offers three different payment methods, and these methods are based on the country of the user. They range across:
Bank Transfer (same and national bank transfers)
Mobile money
Online payments such as PayPal
Coindirect also adds wallets automatically for certain cryptocurrencies like Bitcoins and Ethereum.
Here's another reason why Coindirect is the best Ripple exchange in UK. The transaction fees charged by the exchange for the purchase and sale of cryptocurrencies is integrated into the price on display. For digital currency trades, the trading fee is 0.25% and so is the conversion fee. For fiat to digital currency trades, the fees for trading and conversion are both 0.75% of the transaction.
The way to purchase Ripple on Coindirect is simple.
Step #1: Log in and click on Buy Coins
Step #2: Scroll down to a coin you want to purchase and click on Buy
Step #3: Select the trader you want to make the purchase from.
Step #4: Enter the number of Ripple you want to purchase, select a method of payment and click on Process Order.
Step #5: Make the payment to the account provided and then click on I've Paid.
Once the payment has been received, the coin is delivered within 90 minutes. If you pay and do not click on I've Paid within 90 minutes, the coin will not be sent. If you click on I've Paid sans payment, the account will be blocked.
Security and Safeguards Used at Coindirect
To safeguard and secure your transactions, Coindirect takes 2 security precautions namely an escrow service and a 2-way authentication.
In an escrow system used, Coindirect does not directly purchase or sell Ripple from buyers and sellers. Instead, it connects two individuals, one owning the Ripple and the other wanting to purchase it. The process of the sale is moderated by an escrow. The escrow locks the coin the buyer has purchased from the seller. Sellers then lack access to the coin but release it to the buyer once payment has been made. If the buyer does not place the payment within the stipulated time, the coin will be released back to the seller.
Using 2-factor authentication, Coindirect protects accounts from unauthorised access. For this, the Google Authenticator app must be downloaded to the mobile phone and linked to the Coindirect account. This app also generates a code once in every twenty seconds. The code will be entered to gain access to the Coindirect account. Before anyone can gain access to the account, the username and password must be generated for them.
Additionally, the company is registered with the FCA and complies with anti-money laundering and KYC requirements to offer completely regulated transactions in every country they operate in. CFT compliance procedures are also in place to ensure accountability and transparency. Bank-grade security features facilitate secure transaction making this the best Ripple exchange in UK, in terms of safety.
Benefits of Choosing Coindirect: Why This UK Exchange Is Popular
Coindirect has made it very easy and secure for buyers to acquire various cryptocurrencies from a single platform. The best Ripple exchange in UK also comes with an increasing number of altcoins on offer, from 30+ initially to 42 and growing. Coindirect is a P2P exchange where sellers establish their own prices and buyers can purchase Ripple using BTC or local currency. While exchanges can be carried out 24/7, another point is that no latent or hidden fees are levied.
Here are benefits of choosing Coindirect.
Buy, Convert and Sell: You can also buy, convert and sell a wide range of cryptocurrencies. While buyers have a variety of prices to opt from, sellers can set their own price.
Single Platform: All currencies traded or invested in within the convenience and security of one platform make the process easier.
Open Fresh Wallets: Coindirect offers users the choice of opening fresh wallets for cryptocurrencies they want.
Simple Transfers and Security: Coindirect transfers between wallets easily and sends altcoins from and to 3rd-party wallets in just a few clicks of a mouse. Transfer your coin to a 3rd-party location for escrow protection and safe transactions on Coindirect.
Coindirect has made the platform secure and easy to use at the same time, so you may invest and trade any cryptocurrency of your choice.
Buying and Selling Ripple From Coindirect: How To Transact Online
Once your identity has been verified, you need to pick Ripple and choose the local currency you want to purchase it in or opt for the bitcoin alternative. Select which currency to buy in, and you'll be greeted by an offer for the currency chosen in that region.
The asking price for every offer, the name of the seller and his/her payment terms and user ratings are also in place. Completing the transaction just requires you to enter the amount to pay, or the amounts of Ripple being purchased and then choose desired payment methods. Click on the Sell Coins tab for selling off your coins. As a seller, all you need to do is sell the type of coins you want, by converting the altcoins into Bitcoin first. For this, sellers may click on the Transfer function within the Wallets tab.
It's easy as all sellers have to do is select the wallet they need to transfer the coins to. If BTCs are in an external wallet, these can be transferred to the Coindirect wallet using the Receive tab. For the transfer, users are assigned a Bitcoin Wallet address.
Precautions While Using Coindirect Wallets
A word of warning, though: Attempting to send coins to a wallet that's incompatible will cause them to be misplaced in the blockchain and incapable of being retrieved.
Before selling coins, the payment method is defined by the seller, for the convenience of the buyer. Coindirect is also clear about fees. This exchange charges 1% for sellers, no fees for purchasers and no additional fees for sending, receiving or transferring coins. But do remember that more fee may be charged by a 3rd-party network used in conjunction with Coindirect. While Coindirect provides email support, quite a few helpful tutorials and videos in the Help section and on the blog are also there.
Managing Coindirect wallets is easy. Once you open an account on Coindirect, you will see BTC, USDT and ETH wallets coming about automatically in your wallets tab. For those of you buying Ripple, a 4th wallet will emerge with an account of the ripples balance you own and the ZAR value therein. Your active wallets can be browsed using a horizontal scroll. If you buy any altcoin, from Dash to Ripple, currently available on this site, a wallet for that virtual currency is automatically added to the wallet page. Adding additional wallets is easy. All you have to do is click on Add Wallets and signal the coins you are interested in buying.
Conclusion:
Strategies for Trading Ripple at Coindirect
A fair amount of volatility is to be expected while trading Ripple, as the rapidly growing altcoin-market, is impacted by speculation. Much like traditional forms of investment, diversification of cryptocurrency portfolios can help you to lower risks. Try opting for other cryptocurrencies that show promise too, such as Ethereum and Cardano. This website also has a dedicated exchange page offering simple currency conversion to turn Ripple into bitcoin or any other altcoin with the click of a mouse.
Coindirect has stable anti-fraud systems, great customer care and strong infrastructure in place.
Storing over 42 cryptocurrencies in your wallets is also simple.
For diversifying your portfolio, this cryptocurrency-to-cryptocurrency exchange permits users to convert coins supported on the direct platform. For example, you can convert ripples to ETH, BTC or any other altcoin.
This makes it a very good marketplace for those who don't own any altcoins.
They can purchase virtual currency like Ripple without transferring coins from other platforms. Coindirect does not charge fees for BTC transactions as it is their base currency. Further, conversion between altcoins costs 0.25% of the transaction. Buying Ripple using fiat currency is costly though. It is better to buy BTC and then use Bitcoin to buy Ripple. Coindirect also has bank integration in all countries they are active in, including the UK.
Clearly, trading Ripple on this exchange is a value-for-money proposition for novices and a level-playing ground for advanced traders too.