What is Bitcoin?
As the first cryptocurrency, Bitcoin has seen it all. Since the days of 2009 when the whitepaper was first released, it has gone through massive rises and falls in price. The cryptocurrency market is well-known for its volatility and this has led to many people making and losing fortunes over the years with Bitcoin. The aim of Bitcoin is to be the best medium of exchange for the average person, replacing traditional online payment systems which are slow and costly. There are significant costs associated with sending money across borders with banks and the likes due to currency exchange rates and fees associated with them. This is not the case with Bitcoin as they aim to become a global digital currency.
While there have been periods where the Bitcoin network has struggled with scalability issues, as a whole they have decent fees and processing times for transactions. The network is also completely decentralised which means that no central authority has control over the supply of Bitcoin or changes in the network itself which may not be to the benefit of the majority of token holders. Bitcoin brought blockchain technology to the fore, which is something that is taking over the way the world works. Most industries are now looking at implementing blockchain technology into the way they do things in order to make their processes more efficient and secure. Bitcoin can be sent anonymously which ensures that your privacy can be maintained.
Top 3 Crypto Broker Comparison
of 18 Crypto Broker
eToro
of 18 Crypto Broker
GMO Trading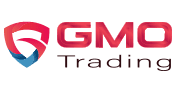 of 18 Crypto Broker
IQ Option

Pros of Bitcoin
Bitcoin provides people with a peer-to-peer payment network that is borderless. There is no need to deal with pesky foreign exchange fees as is normally seen when using traditional payments systems. It is a global currency that connects everyone together on an even playing field.
It is a great way especially for those countries where their fiat currency is experiencing hyperinflation to try and protect their wealth.
Funds can be sent across the world for minimal costs and have quick processing times.
It is an ideal way in which you can keep your privacy intact. All payments are encrypted and despite all transactions appearing on the public distributed ledger, there is no way to know who is making or receiving these transactions. Only the wallet address and funds involved in the transaction are included on the ledger. This is why many governments across the world are worried that the likes of Bitcoin will be used for criminal activity, because it is so hard to trace payments.
Payments using the Bitcoin network cannot be reversed, once the payment is gone, it is truly gone. This is ideal for merchants who don't want to be dealing with fraudulent chargebacks by people looking to get free goods and services.
What's more, you can send Bitcoin payments at any time or day of the week. Traditional payment systems usually only operate on working days, which can be a hindrance when you are looking to make a quick payment.
Cons of Bitcoin
There are some significant issues the Bitcoin network has struggled with recently. Everything was working efficiently for a long period of time before 2017, but once Bitcoin prices started to rise and it became more mainstream, the network began to get congested. This led to transactions taking many hours and even sometimes days to be verified. This inevitably led to significant transaction fees as people were looking to provide miners with an extra incentive to get their transactions expedited. A lot of this comes down to the block size being limited to 1MB, which only allows for a handful of transactions being processed per second. These rising fees and transaction times are what led to the Bitcoin Cash hard fork in August 2017.
This created a formidable competitor for Bitcoin. While there are a lot of people working hard on the scalability issue, nothing too effective has been implemented to date. A major barrier to being adopted as the main medium of exchange by the everyday consumer is that making payments via Bitcoin is not very straightforward when you are conducting your everyday shopping. If you are in the supermarket, it would be a clunky method of paying for your goods when you could use a debit or credit card much faster. There needs to be some way in which this problem is eradicated. There have been a number of Bitcoin debit cards created, but it remains to be seen if they will be widely adopted.
What is Bitcoin Cash?
While Bitcoin was the original cryptocurrency and set out the guiding principles for many future tokens, Bitcoin Cash is an offshoot of this network. It was in August of 2017 that there was a hard fork in the Bitcoin Network that led to the creation of Bitcoin Cash. This came at a time when the transaction costs and processing times on the Bitcoin network were getting out of hand due to network congestion. There was a split in the community, with many believing that Bitcoin was straying away from its original driving principles. When the issues were not looking like being solved, the hard fork took place. Bitcoin Cash, true to its word managed to bring back the low costs and quick processing times which Bitcoin was once known for. Many even believed that this was the true Bitcoin and the market position should be flipped with Bitcoin in order to showcase this.
The main difference between Bitcoin Cash and Bitcoin was that rather than having a block size of 1MB like was the case with the Bitcoin network, this was increased to 8MB with Bitcoin Cash. This meant that a lot more transactions could be processed per second and there would be little to no network congestion. Scalability has always been the core issue with Bitcoin, but a simple change in the size of the block could have reaped a lot of relief for this congestion, but this was something which ultimately was not approved.
Pros of Bitcoin Cash
There was actually a hard fork on the Bitcoin Cash network that took place in May of this year. This saw the block size increased even further, being multiplied four times up to the 32MB mark. This makes transactions being processed even quicker and even cheaper than was previously seen. These ultra-low fees and quick processing times have caused a lot of people to change their loyalty over to Bitcoin Cash from Bitcoin. They don't want to be dealing with congestion issue when sending and receiving payments. Many of the benefits that Bitcoin is known for also translates over to Bitcoin Cash.
It is a decentralised network in which no central authority can decide what changes are to be made in the supply of Bitcoin Cash and on the network as a whole. Funds can be sent across the world without having to deal with currency exchange risks. It is also a great way to keep your information private. As the distributed public ledger only records the wallet addresses and amount of currency involved in a given transaction. Bitcoin Cash is clearly trying to position themselves in a way whereby they can overtake Bitcoin as the leading medium of exchange in the world for the average person. They have made some strong progress in a short period of time.
Cons of Bitcoin Cash
There are of course numerous drawbacks also associated with the Bitcoin Cash network. One is the fact that they are dealing with such a large competitor. In the long term, it is hard to see there being a massive share of the market being shared by both Bitcoin and Bitcoin Cash. Both of them will battle out and eventually one will come out on top and dominated most of the market. Bitcoin obviously has a much better head start as they have been around since 2009 compared to Bitcoin Cash not even being a year old. Bitcoin currently has a market cap around the $110 billion mark, with Bitcoin Cash only having a market cap of around $15 billion.
This means that the market cap of Bitcoin is nearly ten times that of its competitor. While bitcoin cash may have lower fees and quicker processing times, a lot of people tend to stick with methods which are familiar to them. The effort to change over to Bitcoin Cash is not worth it for a lot of people. The Bitcoin markets are very liquid and it is very easy to get in and out of positions. This is not the case as much with Bitcoin Cash.
Comparing Bitcoin Cash vs Bitcoin
This is an argument that has been rumbling along ever since Bitcoin Cash was created through the August 2017 hard fork. The camps are split on this issue and depending on who you ask, you will likely get vastly differing answers on which is superior. They of course have a massive amount of similarities, having had Bitcoin Cash originate from Bitcoin. They both are great mediums of exchange for cross border payments as it takes currency risks out of the equation. They are both secure and transparent platforms which keep party's data safe when making transactions. They are both decentralised meaning that no central authority is able to control the respective tokens.
The main differing factor between the two currencies is the scalability issues Bitcoin struggles with. This is desirously detrimental and Bitcoin Cash probably wouldn't exist today if it wasn't for this issue. It seems that a simple change in the max size of Bitcoin network blocks would solve a lot of issues, but this is something that doesn't look like happening. This allows Bitcoin Cash to continue undercutting Bitcoin in the form of lower transaction fees and quicker processing times. Of course, Bitcoin has dominated the market for many years and something significant is going to have to happen in order for Bitcoin Cash to take their place at the top of the crypto food chain.
Conclusion:
Bitcoin Cash vs Bitcoin
Both Bitcoin and Bitcoin Cash are very useful mediums of exchange for the average person including you and I. As Bitcoin Cash originated from Bitcoin, they are both extremely similar. If you are looking for fast and cheap payments, Bitcoin Cash in its current form is probably the best option for you. If you don't mind sacrificing some time and speed for better liquidity, then you might be better served with using Bitcoin.
It is certainly going to be exciting to see how both of these digital currencies evolve and perform over time into the future. If you are looking to use either of these cryptocurrencies or make an investment, make sure that you are using the best crypto brokers and crypto trading strategies as outlined in the crypto broker comparison guide. Therefore, you are giving yourself the best chance as possible to benefit from your investment.