The Price of Bitcoins: Future Trends and Past Precedents
While bitcoin prices have been greatly impacted by government decisions, observers hold that outside factors which impact the adoption of bitcoin dictate the price in the short-term. The performance of the futures market, for example, is set to tilt the price of bitcoins either way.
Bitcoin is a P2P currency which can be used for electronic transactions. As every single bitcoin transaction occurs on the bitcoin blockchain, each transaction is verified. To understand how to make a bitcoin prediction, it is crucial to consider how the price fluctuates. As against fiat currencies or local ones, the price of bitcoin changes on a much greater scale. But like most currencies, bitcoin prices also fluctuate every day.
Bitcoin's value is based on how valuable the market thinks it is.
These are essentially the investors, traders, and users buying and selling bitcoins.
Just as the price of gold depends on demand and supply, the same holds true for virtual currencies like bitcoins, too.
The rarer bitcoin becomes, the higher its price predictions are.
The only difference is the price of bitcoins is also responsive to the news published about it. When negative news is published regarding this altcoin, more people sell than buy it. Additionally, bitcoins are sold at prices lower than the current value. The good or positive news about bitcoins causes the reverse reactions and prices to rise.
Top 3 Crypto Broker Comparison
of 18 Crypto Broker
eToro
of 18 Crypto Broker
GMO Trading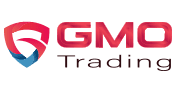 of 18 Crypto Broker
IQ Option

Difficulty in Predictions: The History of Bitcoin
When bitcoins were created by Satoshi Nakamoto, a limit was set for how many bitcoins can be made. It was pegged at 21 million. As long as bitcoins exist, there can only be 21 million and so, if the popularity of bitcoin increases, so should the value. Bitcoin prices are difficult to predict in the short term. But this is beneficial for investors who buy bitcoin at a low price and sell it at a higher value. Buying bitcoin at low prices and holding it for the long term is even more beneficial.
Some investors purchased bitcoin 5 years back at USD 100 and sold it in 2017 for USD 10,000 to 20,000! Bitcoin's price reached its highest point in December 2017, hitting USD 19,598.63. Soon after bitcoin reached its all-time high, it crashed. Price crashes are something bitcoin is known for. In 2011, the price crashed by 93% within a span of five months. Between November 2014 and January 2015, Bitcoin's value halved. When investors received news about laws and regulations and news that China may ban the cryptocurrency, prices crashed yet again. Of course, the focus is now on trying to forecast bitcoin predictions 2018-2020 for investors dealing in this cryptocurrency.
Lessons from the Past For the Future: Will Bitcoin Crash Yet Again?
If a lot of countries create laws, rules and regulations for cryptocurrencies, more negative news will be published. This will cause the bitcoin to crash yet again, given that not just Asian nations like China, Japan, and South Korea, but even world powers like France and the US want to create new regulations. Some experts opined that bitcoin was like a bubble, much like the dot-com crash. Bitcoin predictions 2018-2020 point to the possibility of such a burst in the ensuing years, according to these critics. Founder of McAfee Security, John McAfee, on the other hand, takes the opposite view, predicting that bitcoin prices will shoot 10x times their current value in 2018. McAfee even predicted that bitcoin's value in 2020 will be USD 1,000,000.
While not aiming so high, Saxo Bank analysts do think that bitcoin will increase a lot in value this year. They say bitcoin prices will breach USD 60,000 by 2018. The bitcoin price will then crash and lose more than 98% of its value, according to them. Other analysts like Blockchain Capital partner Spencer Bogart have predicted that in 2018, bitcoin's price will rise to more than USD 50,000. Founder and CEO of Wawllet, Mihail Lala predicts bitcoin will reach USD 100,000 by the year 2020. Others are not so positive. David Garrity, CEO of GVA Research estimated the bitcoin price will crash to a low of USD 5,000.
Value Of Bitcoin by 2020: A Conservative Estimate
Bitcoin is turning out to be the hottest commodity for investment in recent times, though. At one point in time, this cryptocurrency could be purchased for under a penny. Now a single coin costs thousands of dollars.
Some conservative estimates peg the value of bitcoin at USD 10,000 by 2020. This is because the supply of available bitcoins is limited to 21 million.
While governments can print new money as and when they feel like it, bitcoins in the market are tightly controlled and limited in supply.
Once 21 million BTC are created, mining stops.
Not only is there a cap on the total number of bitcoins, but the supply of new bitcoins entering the market is slowing down, as bitcoin mining increases in difficulty.
A desktop PC could have been used to create blocks once. Now, if a single block is to be created, it has a reference to earlier blocks and miners would have to join mining pools, linking the personal computer with other computers or purchasing specialised and costly mining rigs.
The number of bitcoins awarded for solving a block is cut roughly by half in a period of 4 years. Until the close of November 2012, 50 bitcoins were awarded per block. In 2016, the number of bitcoins awarded for creating a block dropped to 12.5. Now in 2021, the amount will be halved again and bitcoin miners will be awarded 6.25 bitcoins.
Bitcoin Versus Regular Currencies and How this Impacts Bitcoin Predictions 2018-2020
By reducing the number of new bitcoins entering the market over time, the bitcoin creator held that the value of this digital currency would rise across time. This is among the biggest criticisms of regular currencies with expanding supply and falling value. Simply think of a currency as a pie. When more of a currency is issued, more slices are created, though the size of the pie remains the same. As slices are created over time, the size of the slices becomes smaller. As the government prints more money, the value of GBP or other currencies decreases. If you consider the value of bitcoin, it has trended upwards across time. Consider that since its inception, bitcoins have trended upwards in terms of prices. At the close of 2013, bitcoin peaked at USD 1000 and declined thereafter. But it is important to remember that speculation at the root of this is integral for every type of financial market.
Rising prices can trigger an avalanche. As prices rise, people start buying more bitcoins. The feedback loop is established and more jump onto the bandwagon every day. The downside? Prices may become artificially inflated and eventually, a hard crash will occur.
Bitcoin: The Safe Haven Currency
An important consideration is that the stock market has become extremely turbulent in recent times. Should a stock market suffer a decline, bitcoins could be the 'safe-haven currency' investors are looking for. This is because when stock markets are hit, investors end up mistrusting national currencies. Take the 2008 recession for instance, where gold prices spiked as people abandoned paper currencies. On account of the fact that bitcoin is an alternative currency and national governments could use stimulus policies leading to deflation, bitcoin may become an attractive option.
Bitcoin prices will, therefore, go up and this is something every investor should consider. Steady gains are the result of a mature market and prices moving at rates quicker than the markets and the stocks. On the flip-side, bitcoin remains a hot favourite that is prone to course corrections too. Similar trends were noticed in the housing mortgage loan crisis in the US in 2008, and the Japanese real estate market in the early 90s or in China the previous summer. Bitcoin was overvalued in 2013 and market corrections were due. So in the short term investors need to be careful, regardless of the asset type that they are investing.
A Crippling Course Correction or Rapid Growth?
While the present debate centres around whether bitcoin will undergo course correction or rapid growth, the price may well swing between the two. In November 2017, prices fell by 30% before rebounding to hit USD 10,000. Recent rebounds indicate market anxiety and fear of missing out among new investors could push prices upwards. Bitcoin prices are not based on earnings, however, So the market will continue to remain volatile and speculative. For some analysts, however, it's all about demand and supply. Based on its fixed supply but growing demand, bitcoin could breach the USD 20,000 value in 2018. While the code underlying creation of bitcoins is capped at 21 million, only 4.3 million bitcoins are in current supply.
Optimistic predictions are based on crypto trading strategies as much as choosing the best crypto broker. A crypto broker comparison aside, experts instead focus on bitcoin's small market cap at USD 130 million compared to USD 200 trillion in stocks, cash, bond, and gold. Positive developments are set to take place for bitcoins such as CME group's plan to launch bitcoin futures. Some analysts, on the other hand, believe a strong short-term correction is in the offing, but bitcoin's longer-term technical trends remain positive. Bitcoin analyst Michael Novogratz on CNBC also predicted that bitcoin could be at USD 40,000 towards the close of 2018. It'll look like a currency once the futures market is working.
Conclusion:
Conclusion: A Rocky Future or a Steady Path?
In the short term, most investors and analysts hold that bitcoin faces a rocky future with 50% course corrections. Wild crashes may take place to get to further levels. As a non-government backed asset, bitcoin has become the currency of choice for those looking to escape traditional and limited financial markets or the issues of arbitrary government policies. In case instability strikes the international economy or geo-polity, bitcoins could very well spike. Bitcoin is durable, portable, scarce and divisible – all the right ingredients for becoming a prized asset like gold.
While predictions about bitcoin prices over 2018-2020 are bullish primarily, crypto-analysts do hedge forecasts with warnings about course correction.
Recent unexpected growth is changing that.
Crypto investors rely on technical indicators and price-pattern signals.
But they also need to see the bigger picture to understand that cryptocurrency will definitely impact financial markets or even the world economy in the wider sense.
Big price movements and Wall Street advice may be missing, but financial experts are strong in their belief that this cryptocurrency will perform well in the coming 5-year period. So, while the picture is evolving, it is clear that bitcoin investors have every reason to be optimistic about this cryptocurrency in the future.