How Will Crypto Assets Perform
Cryptocurrencies had an incredible year in 2017. Since January, most cryptocurrencies have been in a bear market, although they recovered some ground in April.
To make any predictions for the market as a whole, you need to look at what drives the market and who is likely to drive the price in the future. In 2017, somewhere between 5 and 20 million new investors began to buy cryptocurrencies. Most of these were retail investors who were buying digital assets because prices were rising.
The next wave of buying will probably have to come from institutional investors. These investors are much larger, but also more cautious. They will wait for lower prices if they feel they can get them.
The other factor that will drive the market is mainstream adoption. To date, most buying has been by investors and speculators rather than users of digital coins. Institutional investors are carefully waiting and watching to see when adoption picks up. We are making Dash price predictions for 2018-2020, which may be too short a timeframe for adoption to pick up. We therefore need to bare in mind that cryptocurrencies may stay in a downtrend during this period.
Top 3 Crypto Broker Comparison
of 15 Crypto Broker
IQ Option

of 15 Crypto Broker
24Option

of 15 Crypto Broker
Plus500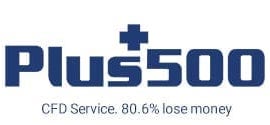 What Do the Charts Say?
A picture says a thousand words, or so the saying goes. When investing and making price predictions we can look at charts to tell us what's really going on. To get a feel for the overall market, we can look at a chart of Bitcoin as prices are highly correlated.
While Bitcoin remains in a downtrend, most other digital currencies will follow suit. The level to watch for Bitcoin is $8,000, above which the downtrend will be broken.
Retail investors tend to buy when the price is rising, and a break of $8,000 could also cause institutional investors to begin buying aggressively. If that were to happen, the price of most major cryptocurrencies would rise too.
If the downtrend continues, Bitcoin may see some support at $3,000 and then around $1,000. If the price falls below $1000, many of the early investors would be faced with the possibility of being in negative territory. This could cause another very big down leg.
Dash is highly correlated with Bitcoin, and the major trends in the price of dash will probably follow those of Bitcoin. Next, we will look at how other markets may affect cryptocurrencies.
Cryptocurrencies as an Asset Class
Over the past few years there has been some correlation between cryptocurrencies and traditional asset classes like Bitcoin. Some people even believe the price of Bitcoin leads the stock market.
Stocks and cryptocurrencies are both assets that perform well when investors are happy to take on risk. When investors become risk averse, both asset classes fall. In addition, falling stock prices can lead to even more risk aversion. While crypto assets are often viewed as a better store of value, the reality is that they behave like a risky asset class.
Stocks have enjoyed a very long bull market, but that may be coming to an end. There are few immediate threats, and it's possible that the rally could continue to 2020, but momentum has slowed, and any unexpected shocks could trigger a bear market. If that were to happen, cryptocurrencies, including Dash would come under pressure.
One of the advantages of using a CFD broker to trade cryptocurrencies is that you will be able to keep in touch with other asset classes and markets. This is something to consider when looking for the best crypto broker. All markets are connected, and investors need to keep an eye on the relationships between them.
Privacy Coins as a Sector
Several distinct types of cryptocurrencies have emerged since 2009 when Bitcoin came about. Bitcoin itself is more of a store of value than anything else, though it is also a medium of exchange. Bitcoin Cash, Litecoin, Ripple XRP and a few others are considered a medium of exchange more than anything else. While Dash is primarily a privacy coin it is also a good medium of exchange and can be considered alongside these coins.
Utility tokens like Ethereum, EOS and NEO are used to power platforms that allow other decentralised applications to run on them. This has become the most competitive sector, and most of the top 20 digital coins belong to this group.
Stable coins like Tether and Havven have recently become popular due to the volatility in the crypto market.
Finally, we have privacy coins like Dash, Monero and ZCash which became very popular in 2017. There are actually lots of much smaller privacy coins, but unless they find a way to drive adoption they will struggle to displace the largest privacy coins.
If privacy becomes an issue due to continued data breaches or government surveillance, privacy coins will probably outperform all the other sectors of the market.
Competition Within the Sector
With over 40 privacy coins now circulating, the chances of consolidation in the sector are high. Dash and Monero both have first mover advantage and the other coins will have to do something remarkable to displace them.
Many investors have preferred these smaller coins in 2017 and 2018 because the potential for higher percentage gains is greater due to the smaller market capitalization. But, this trend is already losing steam as these smaller privacy coins have seen increased volatility. Dash also has the advantage of being a good medium of exchange, which puts it ahead of most other privacy coins.
Dash is well placed to outperform within the privacy coin sector, unless something goes wrong within the Dash network itself. So far it is regarded as having very good governance and a strong developer community.
There is however a chance that the master nodes may pose a risk to Dash if the price falls or if the entire market falls. In the event of Dash losing ground, master node operators may not want to have so much wealth tied up in the network. If they sell their Dash holdings the price would fall further and having fewer master nodes would compromise the network.
Dash Versus Bitcoin
As the largest, oldest and most valuable crypto asset, we can look at the direct relationship between the prices of Dash and Bitcoin to access where Dash may be headed.
In 2015 and 2016, Dash maintained a ratio of 0.01 with Bitcoin, before outperforming strongly in 2017. Since the beginning of 2018, it has traded at between 0.04 and 0.09 time the Bitcoin price.
While the ratio stays above 0.04, this range will probably stay in place, meaning that Dash and Bitcoin will be highly correlated over longer periods of time. This means that investors are using Bitcoin to determine the Dash price.
If it falls below 0.04, it will mean that Dash has fallen out of favour – this will probably mean privacy coins are losing their shine and be unlikely to make strong gains before 2020.
If on the other hand the ratio trades above 0.09, it will mean investors are again interested in Dash, and most likely other privacy coins too. If that happens, we may see a big rally in Dash as investors move from other digital currencies into Dash. This would probably happen if privacy becomes a big issue again.
Dash Versus Monero
Monero is the second largest privacy coin and has a similar market value to Dash. In the coming years there will be a battle between the two as investors try to decide which of the two will be the ultimate winner. We may well reach a point where only one privacy coin is widely used.
Dash has traded at between 0.95 and 5.3 times the price of Monero. In 2017 Dash traded all the way up from 0.9 to 5.30 times the Dash price meaning it was strongly preferred. For most of 2018 it has traded at twice the price of Monero.
If the ratio falls below 1.65, it will mean it has lost its place to Monero and will be in danger of losing support. If on the other hand it can break above 2.2 times Monero's price, it will be in a strong position to become the privacy coin of choice.
Obviously, there are other coins in the sector. ZCash, Verge and PIVX are the most popular and you'll want to keep an eye on them. Whenever you do a crypto broker comparison you should look at the privacy coins they have listed to get an idea of how widely accepted and traded other coins are.
Putting It Altogether
Asset prices are driven by numerous factors, and we have now looked at quite a few of these. To make informed Dash Price Predictions for 2018-2020, we need to consider all of these factors. Making one definitive prediction is risky, but what we can do is lay out various scenarios.
The best-case scenario is that Dash becomes the privacy coin of choice, privacy coins come back into favour, and Bitcoin regains the previous high. If that happens we could see Dash trading at 0.2 times the price of Bitcoin, which at the previous high was $19,000. That would put the Dash price at $3,800. That would be a big gain, but would depend on everything going right.
If on the other hand Dash falls out of favour as a privacy coin, the market ignores the sector, and Bitcoin falls to $3000, the price of Dash would not look good. It could end up back at 0.01 times Bitcoin's price, or in this case $10.
In reality we are more likely to see it somewhere in between. With Bitcoin trading between $6,000 and $12,000 and Dash at 0.04 to 0.09 times that, the price range would be between $240 and $1,000.
Conclusion:
Dash Price Predictions
As mentioned, it may be risky to make definitive Dash Price Predictions for 2018-2020. However, there are a few scenarios you can consider. These will depend on the crypto market as a whole, investor's appetite for risk and the adoption of cryptocurrencies in the general economy.
As retail investors tend to buy when prices are rising, a trigger will be needed to start a new rally. Institutional investors are more cautious and may wait to see mainstream adoption before investing. This may not happen before 2020.
Privacy coins performed well relative to the crypto market in 2017, but the momentum has slowed. If privacy again becomes a big issue, the privacy coin sector will perform well.
Dash is well placed within the sector, although the master nodes may cause the price to fall dramatically if the selloff in crypto assets continues.
The following scenarios will help you plan your crypto trading strategies with Dash, depending on the way the fundamentals play out.
The best-case scenario would see Dash trading as high as $3,800 by 2020, but that would require everything to go right for the coin.
The worst-case scenario would see Dash trading at $10. The more likely scenario would see Dash trading between $240 and $1,000 during between 2018 and 2020.