What Exactly is Ethereum?
Ethereum is a blockchain network designed to operate like a giant decentralised cloud computer. It is an enhancement of the Bitcoin blockchain which allows scripts known as smart contracts to automatically be executed when prescribed conditions are met.
The Ethereum network is designed so that decentralised autonomous organizations, or DAOs as they are knowns, can run on it. DAOs are like companies without shareholders or a centrally controlled management structure. The Ethereum network is fuelled by Ether, a cryptocurrency, which is used to pay miners and developers.
Ethereum allows DAOs to be built on its blockchain and then issue their own Ethereum compliant tokens to fuel their own economies. Each DAO solves a specific problem in a real-world industry.
The Ethereum network was started by Vitalik Buterin and other developers in 2014. Ether, or ETH, gained over 15,000 percent in 2017 when hundreds of DAOs were launched on the network.
At the beginning of 2018 ETH hit a high of $1,400, but then volatility and uncertainty about Ethereum's scalability caused the price to fall to as low as $377. Numerous other similar blockchains have been launched, some of which could overtake Ethereum in the future. However, ETH remains the second most valuable cryptocurrency after Bitcoin.
Top 3 Crypto Broker Comparison
of 18 Crypto Broker
eToro
of 18 Crypto Broker
GMO Trading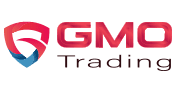 of 18 Crypto Broker
IQ Option

All About Utility Tokens
Utility tokens are cryptocurrencies that allow holders to buy services on a decentralised platform. Ethereum's native token, ETH, is just such a utility token and allows users to pay miners to execute smart contracts and run the network.
Because utility tokens can be used to buy services they have value. If the number of tokens being used on a network remains fixed, or increases only gradually, while the number and value of the transactions on the network increases, the tokens must increase in value to accommodate the growing token economy.
This is the premise on which the value of utility tokens like ETH is based. If we ask will Ethereum go up, we need to look at the potential for the token economy to grow. To create Ethereum price predictions from 2018-2020 we need to look at what will happen to ETH's token economy during that period.
There are already hundreds of platforms operating on the Ethereum network. If more are built, or if the existing platforms get busier, then the token economy will grow and the value of Ethereum will increase. The risk is that the price already reflects too much potential growth. The other problem is that Ethereum might not be able to handle more transactions.
The Other Utility Coins Ethereum is Competing With
In 2017 and 2018 investors also ploughed a lot of capital into several projects that are competing with Ethereum to offer very similar services. The most prominent of these are EOS, Stellar, IOTA and NEO.
EOS is the newest of these projects, but as of June 2018 was already the fifth biggest cryptocurrency. By that time, it was so new it hadn't even launched its own network, and was operating with an Ethereum compliant ERC-20 token.
However, EOS managed to raise $4 billion dollars to fund development. The team behind EOS believe their technology is superior to Ethereum's. They also plan to develop their token economy by using the capital they raised to fund start-up projects which will operate on their blockchain. EOS are also trying to make their technology more accessible to programmers without blockchain experience.
Stellar is another smart contract platform, but is being designed for the financial industry. In many ways it is more of a competitor of Ripple than of ETH.
NEO is a controversial platform being developed in China. While many people doubt their technology is as good as Ethereum's, they have managed to build a fanatical base of supporters and have formed several strong partnerships.
IOTA is a little different. It's a project aiming to be the backbone of the internet of things or the economy of connected devices. It's similar to ETH, but designed solely for platforms that connect devices.
Ethereum and Bitcoin
If you do a crypto broker comparison, you will quickly realise that ETH and Bitcoin are by far the most popular cryptocurrencies. They are also by far the most valuable. The two digital coins tend to trade relative to one another, with traders often switching back and forth between the two.
If you want to make Ethereum price predictions for 2018-2020, you should therefore look at relationship between the two. The following chart shows the Ethereum price divided by the Bitcoin price.
As you can see, prior to 2017 the ETH to BTC ratio traded between 0.01 and 0.02. In 2017 it rocketed up to as high as 0.15. Since then at has consolidated around the 0.08 level.
Going forward, in the absence of new developments the two currencies will probably maintain this ratio and trade between 0.05 and 0.10. If the relationship doesn't hold we will see it move above 0.1, or below 0.05.
A trend to the upside would mean ETH is back in favour and the token economy is generating real value for ETH. A trend below 0.05 would mean either that ETH is losing ground to other utility tokens like EOS and Stellar, or that Bitcoin's store of value characteristics is winning out in the crypto market. It could also mean that Ethereum's token economy is unravelling.
How ICOs affect Ethereum's Price
ETH actually has the most developed token economy in the crypto market, with real use driving the price as well as speculation. To understand whether Ethereum will go up, and devise effective crypto trading strategies for ETH, you need to be aware of a few dynamics in its token economy.
DAOs that build their platforms on Ethereum's blockchain raise money by selling tokens in an initial coin offering or ICO. Investors buy tokens and the funds are used to build the technology and market the platform. The tokens are then used to buy services on the platform, and if enough people use the platform, the token value appreciates.
Usually, when investors buy tokens, they do so with ETH. That means all the ICOs that have been held have created demand for ETH, and this explains the rally ETH experienced in 2017. However, these platforms need to spend fiat currency to pay salaries and expenses. That means that after the ICO, they are net sellers of ETH.
When the price of ETH falls, these platforms also need to decide whether they will hold onto their ETH and risk capital impairment, or sell the ETH. This of course can cause the price to fall further.
So, if enough new ICOs are being launched on the ETH blockchain, the demand will out way the selling by other ICOs. However, if there aren't enough new ICOs, they will add pressure to any selloff.
What Does the Chart Say?
One cannot create informed Ethereum price predictions for 2018-2020 without looking at a chart of the ETH price. If you look at the chart below, you'll see that ETH is trading within a triangle pattern, with clearly defined resistance and support.
If the support level gives way at around $550, ETH will probably fall to $285, and maybe even $200 before it consolidates and finds a new floor.
The resistance level to watch is at $645. If the price breaks above that level, the price will quickly move to $800, after which it could test the all-time high at $1400.
It's impossible to predict which way it will break. It's also hard to say whether it is in a bull or bear market as both the uptrend and downtrend are intact. For that reason, it's also worth consider that the price may stay in this range until 2019 and maybe even 2020. This could happen if new investors choose to invest in other utility tokens, while ICO demand continues to support the price.
So, will Ethereum go up? Clearly it's not easy to make that call, and uncertainty may well rule.
The Overall Crypto Market
Cryptocurrencies are highly correlated and Ethereum's price may be driven more by what happens in the rest of the market than by specific news about ETH. 2017 was the year the world really learnt about cryptocurrencies and there were the first signs of them going mainstream. This caused massive price moves as millions of people poured billions of dollars into the market.
Most of these investors were retail investors. Retail investors tend to buy when prices are rising, and they tend not to be price sensitive. That means that if the market is trending lower they won't buy and will be net sellers. However, if prices begin to rise again, retail investors that missed out in the 2017 rally will probably begin buying and may cause another big rally. This rally may take the market back to the previous highs, but not higher than that.
The investors that really count are institutional investors that control massive funds. While these investors have more buying power, they are also far more cautious and need good reasons to buy. While some institutional funds have already started buying, most are watching and waiting. The real buying from these investors will happen when they see signs of mainstream adoption – but that probably won't happen before 2020.
Ethereum Price Scenarios
We can now lay out a few price scenarios for Ethereum by putting all the above factors together. This is more constructive than making definitive predictions. The best-case scenario would see the crypto market regain its highest levels, or better, with utility coins outperforming the broader market, and ETH continuing to dominate the space.
If that were to happen, ETH would undoubtedly reach the previous high of $1,400. If Bitcoin reaches $19,000 again, and Ethereum trades above 0.15 times the BTC price, we will be looking at $2,850 and above.
The worst-case scenario would see the crypto market remaining in a downtrend, with ETH underperforming the utility token sector. If ETH trades back to 0.02 time the BTC price, and BTC trades down to support at $3,000, ETH would be around $60.
Obviously, both scenarios are the extremes and we will be more likely to ETH somewhere in between. There is strong support at $200, and only really negative sentiment would see it below that. Resistance at $800 will probably contain the price until the fundamentals begin to prove that it is worth more. So, in the absence of new developments in the industry, we can probably expect ETH to trade in a range between $200 and $800.
Conclusion:
Ethereum Price Predictions
When looking for the best crypto broker, make sure you find a broker that offers you a wide range of analysis, tools and research, because there are a lot of different factors driving the price of ETH. If you only view the market from one perspective, you will miss important developments that could affect the price.
Firstly, the broader crypto market will have more of an affect on Ethereum than anything else. The two biggest things to watch out for are signs of mainstream adoption of digital currencies and indications that institutional investors are buying them.
Another factor is the competition amongst utility tokens including ETH, Stellar, EOS and NEO. Ethereum has dominated until now, but these other networks are trying very hard to displace ETH.
Finally, we need to consider the token economy for ETH. ICOs hold big positions in ETH which the need to sell to cover expenses. If this selling is not offset by new sources of demand, the price will slide.
ETH will probably trade in the $200 to $800 range until 2020 unless we see new developments on the network, or a major rally in the crypto market.