What exactly is Bitcoin Cash?
The main reason for the creation of Bitcoin Cash was because a lot of people were not happy with the segregated witness (SegWit) feature that was placed into the original Bitcoin code back in the middle of 2017.
As a result, Bitcoin Cash (BCH) was developed and became the first hard fork of the Bitcoin network.
This hard fork took place in August 2017 and since then, Bitcoin Cash has grown to be the 4th largest cryptocurrency in terms of market capitalisation, with a market cap of over $16 billion.
Back in May of 2017, Bitcoin transactions were taking as long as four days to be processed in some cases. This of course went against the inherent principles that Bitcoin was built upon – namely being a payment method which was ultra-quick and very cheap when compared to the traditional payment systems.
The average Bitcoin transaction fee went as high as the $28 mark, sometimes hitting highs of $55.
The main issue with the Bitcoin network was and is the scalability. The blockchain block size for Bitcoin had originally been set at 1MB, which offered some benefits, but it also meant that as the network became more popular, there would be rising unconfirmed transactions and fees.
There was a hard fork that took place in May that saw Bitcoin Cash increase their block size even further from 8MB to 32MB. This will cement their ability to provide peer-to-peer transactions for ultra-cheap prices and quick transaction times.
How to buy Bitcoin Cash – Using a fiat-to-cryptocurrency exchange
If you are interested in purchasing some Bitcoin Cash, there are a few different ways in which you can do so. This depends on the flexibility you have with your funds and whether or not you have to buy these tokens with fiat currency or not.
If you are looking to buy Bitcoin Cash using fiat currency you can do so by using one of the best crypto brokers for this job, such as Coinbase. These is the most straightforward way as you simply need an account and deposit your fiat currency using a debit/credit card or bank transfer and you can instantly buy it. Coinbase is one of the most popular ways, as seen in most crypto broker comparisons, in which you can purchase popular digital currencies by using fiat funds. They are limited in the digital currencies that they offer users, with only:
Bitcoin
Bitcoin Cash
Litecoin
and Ethereum
being available to buy on their platform currently. There has been news released that they are also planning on listing Ethereum Classic in the near future, as well as potentially opening up their offering to allow for ERC-20 tokens to be listed. However, for now, only the four digital currencies are available on the platform. One of the main issues that people have with Coinbase is actually being able to sign up for an account when they don't already have one.
Top 3 Crypto Broker Comparison
of 18 Crypto Broker
eToro
of 18 Crypto Broker
GMO Trading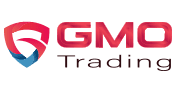 of 18 Crypto Broker
IQ Option

2017 was a Big Year for BCH
2017 saw an explosion in the popularity of Bitcoin and other cryptocurrencies. Prices skyrocketed and it infiltrated into the mainstream public's attention. Everyone was hearing about people who were becoming millionaires almost overnight through their investments in digital currencies and they wanted to get in on a slice of this action also. This led to massive amounts of people trying to sign up for the popular fiat-to-cryptocurrency exchanges such as Coinbase. This put a lot of pressure on these exchanges and brokers, because they had not been expecting this massive rise in popularity for these cryptocurrencies. Therefore, many exchanges were forced to close their signups for an extended period of time so they could implement infrastructure that would allow them to tolerate this increased demand.
The last thing they wanted to do was to have a slow network that didn't work efficiently and they certainly didn't want there to be a lax in the level of security as the system became overwhelmed if signups had been limited. A potential hack would be extremely costly for the platform, both in monetary terms and in terms of their reputation. It was towards the latter end of 2017 that a lot of the major exchanges were not accepting new signups and this led to a lot of people becoming frustrated. Eventually, the likes of Coinbase managed to open this process up once again.
Open an Account Even if you Don't Want to Use it Now
This is why it is a good idea to signup of these accounts when the signup process is open in case it closes for another extended period of time in the future. Even if you are not planning on using these accounts any time soon, you may want to have an account already made in case you wish to use it in the future but cannot sign up. The good thing about the likes of Coinbase that it is extremely easy to use even if you have no experience with trading or investing. The console is clearly laid out and you will be asked to confirm any transactions before committing to a given amount. To sign up for an account, you will need to go to the Coinbase website.
Make sure that you type this URL in manually onto your web browser of choice instead of following a link from somewhere else. Sometimes fraudsters will embed links for fake websites. This would mean you would think you are on the real Coinbase site but in fact you are on a carbon copy. When you enter your personal details and make a deposit, these fraudsters can take your funds and they will also have your financial information. This is why you need to be careful and take the time to type it in manually. Once there, you sign up for an account.
One Account Option
There is only one account option, so you don't have any options to choose between. The form you need to fill in requires you to enter your first name and surname, as well as your email address and a password. Make sure that this is a strong password. As you need to confirm your identity at a later stage in the process, ensure that you give your name as it appears on your passport or other government-issued ID. You should also ensure that you are using the right email address. It is important that your password uses a combination of letters, upper case and lower case, as well as numbers and special characters.
It is also a good idea to enact two-factor authentication by getting a special code sent to your mobile device every time you are logging into your account in case your password falls into the wrong hands. You will then need to agree to the privacy policy and user agreement before confirming your account creation. When you have finished this step, you should have then received an email from Coinbase. Inside of this email will be a confirmation link that needs to be clicked in order to activate your new account. Once you have done so, the last main step is to verify your identity.
Verifying Your Account
While you don't have to do this immediately after setting up your account, you won't be able to make your fiat purchases without doing so. There are a few different methods available to you when it comes to confirming your identity.
You need to enter the 'Dashboard' section in order to access this option. To increase the amount of money you can deposit, withdraw etc. it depends on what level your account has been verified to.
In order to confirm your phone number, it is very straightforward. Simply select the nation in which your phone is registered and then enter the number.
You will then be sent a SMS with a pass code that you simply enter in order to verify your number on Coinbase.
Once this step has been completed; you will then need to add in your house address. It is important that Coinbase know what country you are in because this will change how much you are able to buy and sell with Coinbase, because there are limits depending on what nation you are in.
Finally, you will need to confirm your identity by showing them a copy of some form of government-issued ID, such as a passport driver's license. You need to start the verification process and you will then be given the options of what sorts of ID you are able to use as part of this process.

Uploading Your ID
In order to upload a copy of your ID, you can hold it in front of your webcam and once it fits into the box and the picture is clear, you can click the 'Take Snapshot' button. Make sure that your face is shown, along with the key text on the ID. It could take a few days or even a couple of weeks before the document is verified by the team at Coinbase. Once you have your account in place and you have verified your identity, you are ready to deposit funds. They used to offer an option to deposit via PayPal, but they recently removed this option. The most popular method to deposit fiat currency is by using a debit or credit card.
You can use a bank transfer, but this will take a number of working days compared to the card which will deposit funds almost instantly. There are certain limits in place depending on your deposit option. The limit can rise over time as your account matures and you make purchases on regular occasions. In order to actually buy your Bitcoin Cash using your deposited funds, all you have to do is select the 'Buy/Sell' button and then choose Bitcoin Cash and enter in just how much Bitcoin Cash you want to buy. It is not a good idea to keep funds in your Coinbase account, so look at some hardware wallet options to keep your funds safe when not being used.
Buying Bitcoin Cash – using cryptocurrency
If you already have some cryptocurrency that you want to buy Bitcoin Cash with, you can do so at any of the major exchanges. Some of the most popular options include the likes of Binance, Bitfinex and Huobi. If you have used trading exchanges before, the process of exchanging your Bitcoin or other types of cryptocurrency into Bitcoin Cash will be relatively straightforward. You place an order for Bitcoin Cash at the price you want to be filled with regards to the cryptocurrency you are exchanging. Depending on open sell orders, or the liquidity levels of the broker you are using, this order may be filled straight away.
Otherwise, you may be waiting a while if the market prices are above what you are willing to buy Bitcoin Cash at. Binance at the moment is probably the standout cryptocurrency exchange despite only being in business for almost one year. They have a massive array of tokens available to trade and they have good levels of liquidity for Bitcoin Cash trading. It is ideal for implementing a variety of different crypto trading strategies as you have such flexibility with your trading options. There are of course other strong options depending on where in the world you are located.
Conclusion:
How to Buy Bitcoin Cash
The world of cryptocurrency is ever-changing and expanding. Bitcoin Cash is one of the biggest digital currencies around and it has some lofty goals as being the predominant medium of exchange in the world in the coming years.
This is why a lot of people are optimistic and want to purchase Bitcoin Cash as an investment. With this guide, you have been walked through step by step just how easy it is to buy Bitcoin Cash using fiat currency. It's as simple as signing up for an account and depositing your funds and clicking a few buttons. Then you can use your funds as you please. Depending on your financial objectives and the type of investing you want to engage in, you may want to hold them long into the future or you can opt to utilise a number of different crypto trading strategies in order to try and turnover profits in the short term.