What Exactly Is Dash?
Dash is a cryptocurrency like Bitcoin, but with ability to make transactions private so that the senders address is hidden. It was founded in 2014 by Evan Duffield who believed Bitcoin lacked the privacy needed by cryptocurrencies.
Duffield started Dash by copying the code from Bitcoin and making several changes. He added the option of making any transaction completely anonymous. Private send transactions are combined into a single transaction, and then split into their original amounts. In this way the origin of any one transaction cannot be traced.
Dash also has an instant send option, where transactions can be processed in under a second for an additional fee. These fees go to master node operators who perform several functions on the network including processing instant transactions. Master node operators must stake 1000 Dash coins to hold this position.
The network also differs from Bitcoin in that mining rewards are split between miners, master nodes and a development fund. The development fund is used for development projects that are voted on by master node operators.
Dash was initially called XCOIN, then Dark Coin and then Dash which stands for digital cash. It has gained a strong following in the crypto community and is known for its talented developers and strong governance.
Should You Invest in Dash?
As a privacy coin, Dash gained in popularity in 2017 when privacy became an issue amongst crypto users. Dash is also a good medium of exchange, and is only outranked by Bitcoin, Bitcoin Cash, Litecoin and Ripple in that regard.
It is the most valuable privacy coin, though Monero is worth nearly as much. There are now nearly 40 privacy coins, some of which are thought to have superior technology to Dash. Many investors switched to some of the smaller coins in 2017 because of the greater potential percentage gains. However, smaller privacy coins were hit with volatility in 2018, and investors are now moving back to Dash and Monero.
It is very likely that only one privacy coin will dominate in the future. Both Dash and Monero are well placed for this title. Even if the newer coins have superior technology, Dash and Monero have such a big lead, that it will be difficult to overtake them.
If you believe privacy will be a big theme in the market in the coming years, then Dash is probably the best option. It has a head start in terms of value and adoption, is available on more exchanges than other privacy coins and is a good medium of exchange too.
Top 3 Crypto Broker Comparison
of 18 Crypto Broker
eToro
of 18 Crypto Broker
GMO Trading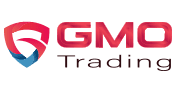 of 18 Crypto Broker
IQ Option

All About Dash Wallets
As mentioned Dash is available on more exchanges than any other privacy coin. In fact, although it is only the 13th largest digital currency, it is amongst the five most popular currencies to trade on exchanges.
Dash is also compatible with several wallets including desktop and mobile software wallets and hardware wallets. Digital wallets allow users to securely store, receive and send cryptocurrencies. Some wallets can only be used with a specific crypto asset, while others are compatible with multiple coins.
Dash has its own wallet that can be downloaded from the Dash website. These are available for Windows, OSX, Linux, iOS and Android devices. Dash also offers a lightweight wallet for desktops which doesn't require the entire blockchain to be downloaded.
The other desktop software wallets that can be used to store Dash include Exodus and Jaxx. Android device users can also use the Edge, Coinomi and Jaxx mobile wallets. For those with Apple devices, Edge and Jaxx wallets can be used.
To keep Dash away from hackers, you may choose to use a hardware wallet. Hardware wallets are a little like USB drives and allow you to store your digital assets in a device that cannot be accessed physically or online without a password. The most popular hardware wallets, KeepKey, Ledger Nano S and Trezor are all compatible with Dash.
Buying Dash on An Exchange
Next, we will look at how to buy dash on an exchange. Most large exchanges including Binance, HitBTC, Bitz and Poloniex offer trading in Dash. The fiat currencies you can use to buy Dash vary from exchange to exchange. This is because most exchanges only allow accounts to be funded in one or two currencies, usually the currency of the country they are in.
Nearly all exchanges will allow their clients to buy Dash using Bitcoin, Tether, Ethereum, Litecoin or Ripple. Most Dash purchases are actually made using Bitcoin and Tether.
Most investors who buy Dash on exchanges buy Bitcoin first and then use the Bitcoin to buy Dash. Coinbase has the most flexibility to allow investors to buy Bitcoin using credit cards or efts, but this may depend on the country you are in.
The disadvantage to buying Dash and other digital currencies on exchanges is that exchanges are often hacked, and customer funds can be stolen. Exchanges don't store customer positions in individual wallets but in a bulk wallet for the entire exchange. However, you can move your Dash to your own wallet on your own device which is recommended for long term holders.
Buying Dash from A Broker
You can also buy Dash from a broker which has advantages and disadvantages. Some Forex and CFD brokers allow clients the ability to trade Dash directly and indirectly.
To find the best crypto broker, you'll need to decide on the type of investing and trading you want to do, and which crypto assets you want to trade. Not all brokers offer Dash, and not all brokers will allow you to trade on margin or go short.
Some brokers don't allow you to move your Dash to your own wallet, which is something to consider, especially for long term holders.
Buying Dash and other crypto assets does offer some advantages though. For a start, brokers are less prone to being hacked, so your digital assets are safer with a broker than an exchange.
Most brokers also offer tools like technical analysis software, the ability to control the way orders are executed and the ability to set alerts. Many brokers will also give you access to other markets like forex, stocks, commodities and indices. Markets are often correlated, or have relationships with one another, so even if you don't plan to trade those markets you will be able to follow them.
In the next sections we will show you how to buy Dash using leverage.
Buying Dash With Leverage
If you want to trade Dash actively or over short periods, you may want to use leverage. Buying Dash with leverage means buying Dash worth more than the money you put down. If you use $100 to buy Dash worth $300, you are using 3 to 1 leverage. But, remember while this can allow you to make three times as much, it also means you can lose three times as much. So, make sure you can lose whatever you put at risk without it affecting your life.
Using leverage is common for short term crypto trading strategies where you only put your capital at risk for short periods of time. There are several ways to trade with leverage. If you borrow money or use a credit card to fund your trading account, you are effectively trading with leverage.
Some brokers will allow you to buy Dash on margin to give you leverage. This means that you will put a certain amount of capital down as margin for a trade, but you will be able to spend more than that.
CFDs, or contacts for difference, are another way to trade with leverage. A CFD is a derivative that is traded with a margin account and allows you to trade larger positions and take short positions.
Funding Your Account
When you do a crypto broker comparison, you will need to make sure the broker you choose allows you to fund your account in a way that suits you.
If you are going to buy Dash on an exchange its easiest to fund your account using Bitcoin. If not, you will need to see if the accept an eft, bank wire or credit card. You can also see if they accept payment services like PayPal, Skrill or Neteller, although most exchanges don't.
Brokers usually make it a lot easier to fund an account and accept most of the methods listed above. You should also check whether there are charges to make deposits and withdrawals, and how long those transactions take.
There are several reasons to choose a local exchange or broker in your own country rather than overseas. Firstly, they will be more likely to accept the currency you already have which will save you having to by another currency which costs money. There is also some unbetray regarding regulations and tax, and having your crypto assets at an offshore exchange may prove to be hassle in the future.
Finally, in the next section we will cover some approaches to timing your trades.
When to Buy Dash
Now that you know how to buy Dash, you may want to consider the best way to time your entry. While Dash outperformed many of the other major cryptocurrencies in 2017, the momentum stopped in 2018 as investors looked to smaller privacy coins and started investing in stable coins instead.
Dash is however still considered a major cryptocurrency and will probably end up being one of a handful of privacy coin as and medium of exchange coins to prevail. That doesn't mean it will rally if other cryptocurrencies are in a downtrend though.
For that reason, it's a good idea to look at the charts of all the major digital currencies to help you time your purchase. It's a good idea to wait for Bitcoin, Ethereum, Ripple and Bitcoin Cash to bounce off a support line.
The other approach to take is to look for obvious levels of resistance and wait for the majority of the largest crypto assets to break above those levels.
Finally, you can follow the news and look for signs that privacy coins are back in favor, or that Dash itself is being listed on more exchanges or being accepted by major e-commerce stores. Ultimately the price of Dash is going to depend on people actually using it to make payments and send money around the world.
Conclusion:
How to Buy Dash
You now know everything you need to know about buying Dash, but we will briefly recap some of the important facts to know.
Dash is one of the two largest and most popular privacy coins. It is also one of the most popular coins being used for making purchases and transferring money.
It is similar to Bitcoin, but also allows users to make transactions private and instant. Governance on the network is good because those who hold large positions are rewarded.
You can buy Dash on exchanges and from brokers. In most cases to buy Dash on and exchange you will first need to buy Bitcoin. The advantage of buying on an exchange is that you can transfer your Dash to your own wallet.
You can also buy Dash from a broker. The advantage of buying from a broker is that it's easier to fund your account with your currency of choice, you can trade with leverage and sometimes even go short.
There are numerous strategies to use when buying Dash, but remember to keep an eye on the other popular cryptocurrencies as dash is highly correlated with them.