How does PayPal work?
Many users, when making their payments via the web, will have found the Paypal logo next to the credit cards. What is Paypal? PayPal is a secure payment platform so you have to enter your banking information in each online store where you want to buy. Some time ago, there was a perception that making payments online was too insecure.
Although this idea is still present in the minds of some users today, PayPal was born to eradicate these fears and create an easy and secure way to pay and receive online payments without sharing financial information. This banking information or financial information will be safe thanks to an automatic encryption system and advanced anti-fraud systems that the company continuously updates. More simply, PayPal is a virtual wallet that you can use to make your payments through the Internet without having to enter your banking information in each platform.
PayPal will keep this data securely. Creating a PayPal account is very simple; you just have to enter your website and choose "Create an account" in the column of individuals. Then, you will have to register in PayPal by filling in the form. Accept the terms of use and click on "Accept and create account" to complete the process. This type of comfort and ease of use is the main characteristic of this payment method; it does not matter what you use it for or what you are paying, anything is doable with just a few clicks.
Top 3 Crypto Broker Comparison
of 18 Crypto Broker
eToro
of 18 Crypto Broker
GMO Trading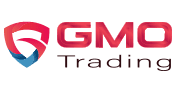 of 18 Crypto Broker
IQ Option

Value and price of Ethereum
In general, the value and price of any currency is based on the supply and demand behind it. Although it is not possible to know with certainty the demand that there will be of Ethereum (ETH), we can study the characteristics of this cryptocurrency to study how the price of the currency can move in the future. Ethereum was created in 2015 at the proposal of its founder Vitalik Buterin. Like many other cryptocurrencies, it is based on the blockchain technology, although ETH has some clear differences with the other digital currencies. For example, Ethereum uses open source, which allows, among other things, smart contracts. In addition, it is a decentralized and anonymous cryptocurrency.
As you can see, the characteristics of ETH seem very positive, which, in theory, is good for the demand. That is, if the cryptocurrency is useful and many people will use it, it is normal that many people want to buy it. Today, blockchain technology is something that is booming; it seems that it can succeed as a means of payment and to carry out transactions. The security, the speed and the decentralization that it allows, in the opinion of many people, is a great advantage. This may mean that many people want to buy. However, it is also possible that blockchain technology does not triumph or that, even if it succeeds, Ethereum is relegated to marginality. Cryptocurrencies, despite having a lot of potential, have many risks.
What is eToro?
eToro is a financial broker that offers its services to more than:
4 million users
in more than 140 countries,
a good sign that we are not dealing with a fraud but with a legit company. In this platform you can invest in:
CFDs of stocks,
ETFs,
indexes,
commodities
and currencies, but with the particularity of having the functionalities of a social network focused on investment, so that you can see, follow and even copy the investments of other traders. As for security, it offers good guarantees to deposit and invest your money through its platform. These guarantees derive from their registration with the Cyprus Securities and Exchange Commission (CySEC), which means that the company must comply with the obligations stipulated in all European regulations.
The truth is that testing eToro is a very interesting experience, since it is not a broker of CFDs to use, but a platform of social investment in which users share their investments in such a way that other users can imitate them and benefit from their knowledge, with the added attraction that in this online investment platform all this can be automated. It offers the opportunity to earn extra money to all those who want to share their investments. In this way, the platform encourages successful investors to participate in the community. In fact, it is striking that the company's commissions are slightly higher than those of its competitors and, nevertheless, it has a large number of loyal users.
Buy Ethereum with PayPal using eToro
Even though it is one of the most comfortable and famous methods for making payments through the internet, at the moment, Paypal is not supported as a payment method through Coinbase. Actually, it is restricted for U.S customers only. So, if this is your only way to buy Ethereum or other cryptocurrencies, we recommend that you create an eToro account (which, conversely, is not available for U.S citizens). Without the need to verify your profile, you can invest up to $2,000 USD and if you verify it – by uploading a legible copy of your national ID or passport – there will be no limit on the amount you want to invest.
One of the simplest ways to get Ethereum using PayPal is through the eToro broker. In this platform, you can invest in Ethereum using contracts for difference (CFDs). This investment modality allows you to invest in the quote of Ethereum without having to buy the cryptocurrency as such. Features such as regulation, ease of payment, and copy trading mode, make eToro one of the best platforms to acquire cryptocurrencies using CFDs. Not only it is comfortable, but, as mentioned earlier, eToro is one of the top internet brokers today. To buy Ethereum with Paypal in eToro, follow the steps below.
Register in eToro
The registration is simple and you just have to fill out several forms. Go to the eToro website and click on "Join now". Complete the form using the information requested and select «Create an account»: Once your account is created, log in using your credentials created at the beginning. Before adding funds to your account, you must verify it. Click on the "Complete your profile" option and then on "Continue" on the open dialog box. eToro will ask for personal information: date of birth, real name, address and telephone number (where a verification code will be sent).
In addition, a questionnaire will be carried out with simple questions to determine your trading experience and if you are able to operate with these instruments. You will be asked for digital copies of your identity document (front and back) and a document that verifies the address specified above (invoice or statement of account). Keep in mind that you can deposit up to € 2000 ($2250) in eToro without having to go through the tedious verification process. This could help you gain time if you want to make a quick investment, however, verification is necessary to make withdrawals. You should always check the updated terms and conditions.

Deposit funds, buy and sell ETH in eToro
Now, it's the time to deposit funds. In this case, since the intention is to buy Ethereum with PayPal, we will ignore the other methods. However, it is important to mention that eToro accepts debit / credit cards, transfers, UnionPay, Sofortüberweisung, Neteller and others. Keep in mind that eToro will always express its funds in US dollars (USD). Click on «Deposit funds». Select the amount The minimum purchase amount is $200. This amount may change according to your location and currency. Although this is the minimum purchase, you must deposit at least $250 to invest in ETH.
Select and complete the data corresponding to your PayPal. Click on «Send» You will be redirected to the PayPal payment portal to make the deposit. Follow the instructions to complete the process. Once you have funds in your account, you can purchase ETH or any of the instruments available in the eToro portfolio. You can start by clicking on the "Instruments" button in the main menu and find "Ethereum" under the cryptocurrency category (or by using the search bar). To open the Ethereum buy / sell box, click on «Reverse». Select "Buy" in the upper windows, and then alternate between investing and buying to open a market or limited order, respectively. Once you have selected the option to open a position, you may then set the amount (in USD) you want to invest.
Buy Ethereum with PayPal through Coinbase (USA only).
Ethereum is probably one of the best future investments we can make today. The easiest way to buy it is currently creating an account in the online exchange Coinbase. You will see that Coinbase is similar to an online investment bank: it has strong security measures, an insurance policy in case of theft, allows you-once registered- to buy and sell the amounts you want from several cryptocurrencies such as Bitcoin, Ethereum and Litecoin and its interface and use are very simple. The company based in San Francisco, is one of the safest and most stable options to obtain Ethereum and other cryptocurrencies. With more than 13 million users, it is clear that Coinbase is one of the preferred options for users around the world.
The registration process is complete, but not tedious. Also, the purchase of cryptocurrencies is direct and instantaneous. Coinbase is probably the most popular option worldwide, but you can only use it to buy Ethereum with PayPal if you are in the USA. Although we do not address the process here, you just have to register, verify your account; set up your PayPal account and you can open orders immediately and instantaneously. The verification process usually takes around 24 hours.
Conclusion:
Buying Ethereum in 2018 ➔ investing with PayPal
The world of cryptocurrencies is booming and will not stop; nobody can stop it. It is not in the power of any central entity, but each user who buys or invests in one or several cryptocurrencies is part of this ecosystem and actively supports it. There are already many people who have risen to the car to invest in these digital assets that do not stop to be revalued month after month. With this detailed guide what we want is that you also take advantage of all the advantages that cryptocurrencies bring us and will bring us in the very near future.
Still, we recommend you to inform yourself as best as possible when making any investment and never risk more money than you can afford to lose. You can, for example, navigate and learn everything you need about Ethereum in order to invest more rationally and with greater knowledge, as well as create several Ethereum wallets through which you can further secure your investment. Do not miss the opportunity to buy Ethereum now. In a while, you could regret not having won hundreds of euros!