Features – Benefits of Blockchain Technology and Cryptocurrencies
Blockchain technology has a massive range of benefits. Cryptocurrencies are utilising this technology in order to operate their own form of digital currency.
The original goal of Bitcoin for example was to make transactions a lot faster and much cheaper than traditional forms of payment.
There is a hope by many in the cryptocurrency community that digital currencies can take over from traditional fiat currencies such as the US dollar.
Whether this is in the form of one definitive global currency or just numerous different cryptocurrencies, there are clearly many advantages associated with adopting this model.
It would allow for decentralisation whereby no central authority had control over the supply and value of their currency.
Many believe that Ripple or XRP will be the answer to many of the issues that are countered in the traditional financial system. Ripple is a settlement system that acts in real-time, as well as being a currency exchange and an instantaneous network for remittance. The full name is the Ripple Transaction Protocol (RTXP) as it has been created on the back of an internet protocol which is open sourced, with a transparent ledger system and a digital currency called XRP.
Features – Why does Ripple stand out from the crowd?
The network was initially launched back in 2012 by a group called Ripple Labs and their main goal when launching was to allow for secure payments in all financial transactions across the world, without regarding the size of the transaction and without having to deal with issues such as chargebacks.
There is support on the network for all tokens which are representative of conventional commodities, currencies or any other types of value units.
Effectively, Ripple have been focused on aiding financial institutions such as banks in making their services a lot more efficient. The shared public ledger is the key to how Ripple works as it allows everything to work congruently in a transparent manner on the network.
Because it is a decentralised network, there is no need for anybody to be overlooking this network, which can be a costly expense.
It also cannot be shut down by any specific entity.
There is currently a lot of inefficiency in the world of international payments. XRP is often used now by banks in order to find liquidity in real-time and can also allow payment providers to get involved with new markets as a result of their ability to now have quicker payment settlements and cheaper foreign exchange costs.
There is a lot of opportunity out there for Ripple because the international payment processing system is well behind the rest of the world.
Top 3 Crypto Broker Comparison
of 18 Crypto Broker
eToro
of 18 Crypto Broker
GMO Trading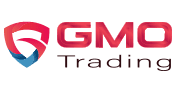 of 18 Crypto Broker
IQ Option

Ripple Wants to Work Alongside Banks
While you are able to stream the entire music collection of an artist while in the middle of a forest instantly, you are still unable to send money to a friend or family member without having to deal with significant processing fees and slow transaction times. The technology to allow for quick and easy payment across the world is clearly available, but banks haven't been adopting it. Perhaps they enjoy the trillions of dollars they can generate from these fees so they are in no rush to change this system. While many cryptocurrencies want to completely destroy the centralised system, Ripple is looking to work alongside the likes of banks. Each year there is almost $155 trillion moved over borders.
Using PayPal as an example, they charge 2.9% for every transaction that is made. This is a higher fee than would be seen with other payment processors of course, but applying this to the global sum of payments, this would see fees worth almost $4.5 trillion going towards PayPal. This is in addition to still having slow processing time despite these fees. Ripple is looking to change this and they are already a business that is making profits, unlike the majority of digital currency-related products. They already have deals and relationships in place with more than one hundred financial institutions that have a place on their network, including banking giants such as BBVA, Banco Santander and Standard Chartered Bank.
Ripple vs Other Cryptos
The main differentiation Ripple has compared to other digital currencies is their RTXP. This is a digital portal which financial institutions, companies and governments utilise to become part of the Ripple network. Once part of the network, they are able to use Ripple's gateways (like a global ledger which has private blockchains) they can make transactions with other gateways for minimal cost and much faster times. RTXP also allow for these groups to accept payments from any form of cryptocurrency or fiat currency. Therefore, Ripple is ideal for an entity which often sends large sums of money across borders. Amazon for example is sending billions of dollars across borders on a regular basis. The Ripple Network is also able to act as a currency exchange for all different types of fiat currency. To achieve this, they have to guarantee liquidity. That's what XRP is used for.
This digital asset provides liquidity at source for banks, market makers and payment providers.
Compared to Bitcoin, Ripple can handle a tremendous amount of transactions every second. Bitcoin only processes around 15 transactions per second, with XRP being able to deal with over 1,500 transactions every second.
Ripple is mostly suited towards larger corporations and institutions rather than average consumers.
There is not much benefit to be gained by smaller parties using it. While it might change forever how larger sums of money are moved around the globe, it will not do much for how individuals send/receive money.
Investing – How to Buy Ripple with Credit/Debit Card?
If you have ever attempted to buy Ripple or a different digital currency through the use of PayPal, you will have found that it is extremely hard to do and it is not a popular method of payment. PayPal is known for its chargebacks and people making payments which are fraudulent. This is the main reason why a lot of vendors, not just from the world of cryptocurrencies can be very hesitant when it comes to accepting PayPal payments. They often prefer to try out their crypto trading strategies by using the services of those on the crypto broker comparison list through the use of debit/credit cards. However, if you are really set on buying Ripple using PayPal as the payment method, there is a way you can do so, but it requires a bit of work to pull off.
There are only a limited number of exchanges which will accept PayPal as a method of payment, so you need to find one of these first. Once you have done so, you will need to register an account with them before going any further. It is important that you know you are dealing with a reputable exchange that will keep your personal information and data safe. Once you know that you are dealing with a reputable exchanges that has a facility allowing you to deposit fiat using PayPal, you need to set up an account with them.
Confirmation After Transaction
Usually, you will receive a confirmation email that will be used in order to activate your new account.
A lot of exchanges will require some form of identification or proof of address before you deposit fiat funds.
Once you have the level of verification needed on your account, you will then be able to link up your PayPal account.
Some exchanges will need you to perform a test to ensure that this is in fact your PayPal account and that you are able to use it in order to deposit funds.
There will usually be a max deposit limit on how much funds you can insert into your account using PayPal.
When you have successfully followed these steps, you can then decide how many funds in your fiat currency you wish to deposit. The most popular fiat currency to use in this case is USD, as it tends to be the most liquid when you are exchanging it on the market. You will need to purchase BTC, so go to the get BTC section of the exchange. You should enter in exactly how much Bitcoin you wish to buy at a given price in exchange for your USD. These calculations will automatically update depending on what value you enter, so you know exactly what sort of exchange rate you will be getting. Once you have confirmed the order, you will be brought to your PayPal account where you will then give your security details.
Instantaneous transactions
The process of getting these funds into your wallet should be almost instantaneous, so you should make sure to have a look at your exchange account funds section. You will now have your hands on some BTC which will then be used to exchange into Ripple. You will need to open an account with an exchange that offers Ripple. Most of the major exchanges will allow you to do so, with the best prices coming at those exchanges which have the highest liquidity. You should set up an account with one of these exchanges after conducting your research and determining that they are a suitable party for you to do business with and that they have competitive rates.
One of the best exchanges for cryptocurrency on the market today is that of Binance because there are no charges on deposits, high volumes of trading, low fees and there is no requirement for you to provide any type of identification. If you have not signed up for an account with this exchange, you can do so now. When you have done so, you should then go to the deposit section. Look for the section for BTC deposits and press the deposit button.
Wallet Address
You will be shown a wallet address that you should copy. Go back to your wallet that contains your BTC which was purchased using PayPal. Select 'Withdraw' for your BTC and decide no how much BTC you wish to send. Paste the wallet address you want to send these funds to in the appropriate field. You should then double check that the details are correct as you will not be able to undo this transaction once it has been sent. When you are sure you are ready to send these funds, you should click the sell/send BTC button.
Depending on the amount of congestion on the network at that given moment in time, it may take as long as an hour for these funds to be transferred. When your funds have arrived, you should go to the exchange section and look at the section for buying Ripple. You can then enter what price in BTC you are happy to pay for the Ripple and click the buy XRP button. If you are dealing with a liquid exchange, usually this order will fill very quickly if it is a competitive rate you have entered. You have now successfully bought Ripple using funds from your PayPal account.
Conclusion:
How to Buy Ripple
As you can see from this 'How to Buy Ripple with PayPal' guide, there are many benefits that Ripple holds when compared with other cryptocurrencies. It is better suited to larger groups who send a lot of money across various borders on an ongoing basis throughout the year, as they can benefit from greatly reduced fees and quicker processing times.
The procedure for buying XRP with fiat currency utilising PayPal is one that is not very common these days. There are a ton of concerns that vendors have with accepting payment via PayPal due to the potential to chargeback once someone has made a payment and then cancels it although they already hold the Ripple and the likes. However, there are ways in which you can still buy Ripple using PayPal; it just takes a bit of time and patience, as outlined in the previous section.