How a Bitcoin Wallet Works
If you're wondering how to open a bitcoin account, read on. A wallet stores your bitcoin and when you make a transaction, you sign up for business with a private key conferring ownership of coins and the right to carry out the transaction. The blockchain then encodes the bitcoin transmitted with the private key of the recipient. That's all you need to do to transfer ownership of a bitcoin. This is much like a conventional physical wallet.
Bitcoin wallets exist as a physical device or on paper where there's a printout of public and private keys, though actual coins are on the blockchain.
They can also exist as software on a private PC/Mac or a managed web account.
If a wallet becomes inaccessible, the private key cannot be accessed, so the bitcoin is lost or not spendable.
To ensure proper wallet management, passwords and physical assets must be safely stored and backups in place.
Many of the bitcoin exchanges such as Coinbase automatically create fresh wallets for new accounts as a courtesy. All that is required of the subscriber is to use the wallet by loading these with bitcoins. As managed wallet providers levy transaction fees for external transactions, a non-managed option may be cheaper to consider. Free wallet options mean sharing the private key with a third party. For privacy-conscious individuals, this may not work out well.
How to Open a Bitcoin Account and Set Up A Wallet?
If you seek to know how to open a bitcoin account and set up a wallet, you need to know that wallets are like bank accounts. Your wallet must be ready once you sign up for an account with a bitcoin exchange. The wallet is where you store, send and receive bitcoins. Two basic types of online bitcoin wallets are software and web wallets. Each has its own plus and minus points. The choice depends on what you need the bitcoin wallet for.
For creating a software wallet, you need to research your options first. As the software wallet was the original bitcoin wallet, there are many platforms available and you need to make the right choice. While software wallets allow you to control the security of your bitcoins completely, the hassles of installation and maintenance are still there. For history and verification, the blockchain is a public database of different transactions participating in the server. Bitcoin Core is the original wallet and it is available as an app on bitcoin.org. The program works on Linux, Mac and PC alike. Once the software is installed, the blockchain will be downloaded after the bitcoin client has established a network. All the blocks in the chain are needed before sending or receiving transactions.
Top 3 Crypto Broker Comparison
of 18 Crypto Broker
eToro
of 18 Crypto Broker
GMO Trading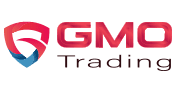 of 18 Crypto Broker
IQ Option

Creating a Bitcoin Wallet Online: Choosing Among Alternatives
Many wallets have their own pros and cons. Hive is only compatible with Mac, for example. If you want a secure wallet, go for Armoury. Hive is perfect for beginners. Choosing a lightweight wallet could work for you if you have less space on your hard-drive. Only a small part of the blockchain is used at a time in these lightweight wallets. The result? They are way faster, though less secure than full chain blocks. Examples of lightweight wallets include Multibit and Electrum.
Web wallets store private keys online on a server under the control of an admin group. Some of these wallets link mobile and software wallets. The plus point of web wallets is that you can access your bitcoin store from just about anywhere. The websites are in charge of the keys and take control over the bitcoins, though. So, if there is a security breach, you could face a big risk.
There are plenty of popular servers for web-based wallets.
Some, like Coinbase, operate worldwide
Others like Xapo are a simple wallet using an extra-security method called cold storage vault.
Some of the anonymous wallets which are popular and offer fast cash-put modules include Dark Wallet. These wallets are less secure and do not offer much insurance. They are also vulnerable to being hacked. You need to understand crypto trading strategies before choosing a bitcoin wallet and starting to invest.
Hardware Wallets: A Secure Choice For Bitcoin Users
For those overly secure and protective of finances, a hardware wallet could really work out well. Hardware wallets refer to physical devices holding private keys electronically. They facilitate payments. Such wallets are carried on your person and don't rely on funds in third-party storage. Hardware wallets are totally safe from the malware, viruses, and Trojans that are a bane of software wallets. Many hardware wallets are available at different price points. For example, Pi Wallet uses Armoury client but has cold storage and zero wireless capabilities.
Trezor, like Pi, is immune to malware and uses a small screen for interaction. The private keys are generated by the device. USB wallets are popular and affordable too. These devices protect data and use microprocessor chips that credit cards generally have. They are compatible with numerous computers. Your device also achieves a secure connection using these wallets.
Each hardware wallet comes with a different protocol for secure encryption. Most devices have an encryption code or password upon initialization. If the device lacks encryption, it can be added to secure your hardware wallet. Remember that using a Bitcoin wallet is like banking online – you can transact and view the log, or even manage your funds from any internet enabled device. Different types of Bitcoin wallets are there, ranging across web-based, mobile or desktop apps. The best crypto broker platforms are a good place to start researching.
Safe Online Bitcoin Wallets: From Mobile to Desktop
Many top apps can be chosen for smartphones. Blockchain and BreadWallet offer excellent apps for iPhones, the former also working on Android. On Windows, you can choose the Bitcoin App for optimal results. More secure, but less convenient, desktop wallets are less convenient. Keeping bitcoins safe online is essential. Managing and storing bitcoins requires you to be extra careful. Here's how you can keep your bitcoin wallet (and account) safe:
Use strong passwords which are unique and long to protect your account and online wallet
Use bitcoin wallets which have 2-step authentication or use apps like Google Authenticator
If you have a mobile wallet, take the precaution of locking your phone with a pin.
Keep small amounts of bitcoins in mobile or online wallets.
Keep computer software up to date and anti-virus scans in place.
Different wallets accommodate different altcoins. Just like your every-day wallet, bitcoin wallets should be secure. This is because bitcoin payments are irreversible. It is important to educate yourself about bitcoins before starting to open an account and use a wallet. Once the wallet is set up, it's time to make transactions using your bitcoin. You can accept bitcoins from an exchange or individual. The most secure way to buy bitcoin is via an exchange. Third-party sellers are not recommended. With more than 15 million users and 100 million transactions processed, blockchain remains most popular for bitcoin account-holders.
Securing Your Bitcoin Account: Some Key Pointers
Before embarking on crypto broker comparison or buying bitcoins, you need to make sure your account is secure. Blockchain has a security centre to prevent unauthorised access. Offline wallets should always be used for securing savings. Offline transaction signing and hardware wallets are just some of the ways to protect your account. In the former, two computers are needed to process each bitcoin transaction, with one of these being disconnected from the network. Once you are clear about how to open a bitcoin account and secure your wallet, you're ready to purchase bitcoins. For using your account, you'll either need a broker or a crypto exchange that sells bitcoin in exchange for currency. Each broker asks for bitcoin addresses. This is different to the wallet log in. It's the string of characters that identify the account. On The Blockchain, it can be found in the request tab. For those buying bitcoin as an investment, these can be sold at a later date back to brokers.
Unlike regular currencies, bitcoin is not affiliated to a central bank or a government. It is regulated by complex algorithms. New coins are mined when computers solve complex equations. This mining is tracked by a blockchain technology. This is a public ledger of transactions distributed, so there is no central point where the network can be shut down.
How to Carry Out Transactions Using a Bitcoin Wallet?
Each and every bitcoin wallet has its own unique bitcoin address. This is a long string of letters and numbers that works like your 12 digit credit card number. Depending on where the purchase is made from, users can send coins using the wallet to a certain address or click through and log in with the bitcoin wallet. It all depends on the setup of the retailer. In some cases, a QR code may also be generated and scanned with the wallet app to make the payment.
Some of the top retailers in the world accept bitcoins.
Microsoft accepts this cryptocurrency on the official store to purchase games and apps.
Bitcoin is also accepted by eBay.
For ensuring transactions are safe, you need to be careful while parting with sensitive information online.
Shop only on secure websites and keep details safe. Choose wallets based on a thorough evaluation of the app or service. Wallets stored in the cloud and locally have different implications. You need to consider the preferences, requirements and then proceed. You can choose between bitcoin wallet apps that are open source or not. Open source apps are generally safer.
Conclusion:
Is Opening a Bitcoin Account is Safe?
A question of regulation may have plagued bitcoin in early stages. But now, governments are hardening their stance for or against the cryptocurrency. Some governments may even collect taxes on bitcoin income. Volatility is a challenge which will be overcome as more people will realise that even fiat currencies fluctuate. So, while volatility may seem a deterrent to opening your bitcoin account, this should, in fact, not be the case. While many argue that opening a bitcoin account is subject to the vagaries of the governmental regulations of this cryptocurrency, the truth is in the opposite direction. As governments have no control over bitcoins, they cannot arbitrarily decide its value or manipulate it. For example, the government may print more notes and devalue a currency. Bitcoin holders suffer from no such issue. Opening your account today may be the wisest investment decision you'll ever make.