Bitcoin basics
Bitcoin has been in operation since 2009 and can now be easily bought, sold and traded against other currencies. Most traders use online cryptocurrency exchanges or brokerages to invest in Bitcoin. It is also possible to create new Bitcoins via a process known as Bitcoin mining. Bitcoin is a truly virtual currency. Your Bitcoin funds are stored online in a digital wallet and can be traded against other cryptocurrencies or real-world (fiat) currencies. The Bitcoin funds you own can be spent online or converted to another currency to be withdrawn. Bitcoin has now become so valuable that fractions of Bitcoins are commonly used in everyday trading and transactions.
Bitcoin (BTC) – 1 full Bitcoin
MilliBitcoin (mBTC) – 1 thousandth of a BTC
MicroBitcoin (uBTC) – 1 millionth of a BTC
There is also a very small unit of Bitcoin referred to as a satoshi. This is one hundred millionth of a single bitcoin (0.00000001 BTC) and is commonly used when spending Bitcoin online, especially when buying low-cost items.
Top 3 Crypto Broker Comparison
of 18 Crypto Broker
eToro
of 18 Crypto Broker
GMO Trading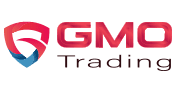 of 18 Crypto Broker
IQ Option

Price and volatility
When Bitcoin was launched in 2009, it was poorly understood, and most investors were understandably wary of it. Cryptocurrency was a new and untested phenomenon, and although many were fascinated by the concept and the potential, it was impossible to say how long-term investments would work out. At the time the currency was created, one Bitcoin was worth less than one US cent.
Speculative investors began investing in Bitcoin, and the virtual currency slowly increased in value. By early 2011, one Bitcoin was worth one US dollar, and then prices rose sharply, reaching a value of 31.00 USD by July 2011 before sharply dropping again to just 2.00 USD by the end of the year. In short, Bitcoin has always been volatile and has fluctuated constantly and widely, creating both huge profits and large losses for early Bitcoin investors. The price of Bitcoin skyrocketed at the end of 2017, reaching a price of over 18,000 USD for a single Bitcoin and causing a spike in mainstream interest not only in Bitcoin but in all cryptocurrencies as well.
The currency has continued to show a lot of volatility, and there is little reason to believe this will change in the near future. Frequent price movement on any financial asset makes that asset both very risky and very interesting. If the prospect of investing in Bitcoin fascinates you, then it is vital to research the cryptocurrency market, study price charts and historical data, and decide whether you are willing and able to invest real money in a young, still emerging and highly volatile market. Investing in Bitcoin has inherent and unique risks as well as potentially significant rewards. It is highly advisable to start with small investments and learn the market slowly as with any new investment strategy.
While highly volatile price action can be off-putting to less-experienced traders, many of those currently investing in Bitcoin believe that the currency is 'digital gold' and a solid long-term investment. Bitcoin is not unlimited. There is a predetermined issuance rate, and this is tightly controlled due to the complexity of mining the currency. Many keen Bitcoin investors believe the currency provides significant advantages over fiat currencies as your investment cannot be affected by arbitrary inflation and other factors that impact currency prices in the real (offline) world.
Bitcoin Wallets
As already mentioned, Bitcoin is a truly digital currency. Your 'coins' are not actually coins at all but computer files that can only be stored virtually. In order to store your Bitcoin funds securely, you will need to use a suitable cryptocurrency wallet. The best method to safeguard your coins when investing in Bitcoin for the long term will be a cold storage hardware wallet of the type provided by companies such as Ledger and Trezor.
For those traders looking at investing in Bitcoin for the short term, a custodial wallet may be more suitable. These are third-party online wallets that are very convenient and easy to use, if slightly less secure. There are various providers of these wallets too, such as Copay and Blockchain Wallet. If you are investing in Bitcoin and other cryptocurrencies via an online brokerage, you may find that the broker provides an integrated wallet system with a choice of wallets available for storing your Bitcoin and other digital currencies.
Trading Bitcoin
There are a few different ways that investors can trade Bitcoin. The most common and convenient way to invest in Bitcoin is to simply buy coins via online exchanges using real money (also known as fiat currency). Exchanges display the current price for Bitcoin, and you decide how much you want to invest. Brokers work slightly differently, often offering clients the possibility to invest in Bitcoin via contracts for difference (CFDs).
If you are already familiar with CFD trading, you'll be aware that it enables you to speculate on the price movement of a financial asset and potentially make a profit without ever actually owning the underlying asset. Many CFD brokers offer Bitcoin and other cryptocurrencies as CFDs, but this is by no means always the case. Cryptocurrencies are still considered a specialist investment, and not all brokers include them in their range of tradable assets. If trading in this way appeals to you, it is advisable to shop around for a reputable CFD broker that includes Bitcoin and preferably other major cryptocurrencies in case you want to diversify in the future.
Different exchanges and brokers will offer different features and benefits. Look at whether they can offer direct trading pairs of Bitcoin with fiat currencies. Both fiat-to-crypto exchanges and crypto-to-crypto exchanges are available, and it is important to pick one that serves your needs and requirements. Crypto-to-crypto exchanges appeal to serious digital currency experts who want to basically gamble on the frequent price swings of the many digital coins available against the majors, specifically Bitcoin. They will typically offer a much wider range of cryptocurrencies than a fiat-to-crypto exchange. Fiat-to-crypto exchanges tend to be more suitable for investors who want to buy Bitcoin with the fiat currency of their own country or potentially other fiat currencies they hold through general Forex trading activities.
Using cryptocurrency exchanges for investing in Bitcoin
Cryptocurrency exchanges are the simplest and most popular choice for investing in Bitcoin. There are many exchanges across the globe, and new ones emerge all the time. There are many different types, including crypto-to-crypto, fiat-to-crypto, peer-to-peer marketplaces and both centralised and decentralised exchanges. It is vital to do your research and decide which is the best type of crypto exchange for you.
Peer-to-peer exchanges (also known as P2P exchanges or P2P marketplaces) work by allowing buyers and sellers to trade their coins directly with one another. There is no third party involved, and unsurprisingly, fees tend to be quite low, with some P2P marketplaces offering a no-fee model or fees of less than 1%. Traders with coins to sell or those who wish to buy will place advertisements looking for trading partners, and if both parties are happy with the price, they do a direct deal with one another to exchange the coins at the agreed price. These exchanges are very secure because although traders deal directly with one another, the exchange basically acts as an intermediary, holding digital funds in escrow until the payment has been made, protecting the buyer from the possibility that the seller could take payment and not complete the trade.
The main alternative to P2P exchanges is centralised exchanges that work by allowing both buyers and sellers to place orders and then matching them to each other. In practice, using a centralised exchange feels very similar to using a P2P marketplace. It may appear that you are dealing directly with another trader, but the exchange itself has already matched you with that trader and is effectively acting as a third-party broker between the two of you. Fees are generally much higher with these types of exchanges. There may be a deposit fee, a transaction fee and an exchange fee, and transaction fees are higher due to the fact that the exchange is doing the work of finding you a suitable 'match' to trade with. Centralised exchanges are generally fairly secure, but it should be kept in mind that you are trusting a third party to process your transaction safely and securely, so it is vital to do your research, check independent reviews and choose an established and reputable exchange. It is not unusual for centralised exchanges to be targeted by hackers, so it's highly advisable to store your Bitcoin in secure wallets and not on an exchange.
Investing in Bitcoin via a broker
Many online forex brokers include cryptocurrencies in their range of tradable assets, and Bitcoin is by far the most widely available digital currency at these brokers. Many cryptocurrency traders choose to trade through a broker often because this offers them the opportunity to trade Bitcoin using contracts for difference (CFDs). CFD traders are already aware of the pros and cons of trading in this way, but if you are new to CFD trading or you have never traded cryptocurrencies via CFDs, there are a few things you need to be aware of.
CFD trading is a form of derivative trading, which means you never own the underlying asset. You are not buying and selling the actual Bitcoin but rather speculating on the price movement in order to try and take a profit. Trading Bitcoin as a CFD, or derivative, has a security advantage in that the trader does not have the responsibility of safeguarding private keys associated with your Bitcoin funds. Traders may also be able to take advantage of leverage offered by the broker in order to invest more capital than they actually have. This is common practice in CFD trading, although it should be noted that the leverage offered on cryptocurrencies is usually quite low compared to offerings on fiat currencies or other assets. Another possible advantage of CFD trading is that it may be possible to open a short (selling) position without first opening a long (buying) position, allowing for speculation on falling prices, which of course is not possible when trading Bitcoin directly. Remember that brokers may offer very low fees or even no fees for crypto transactions, but this means they are taking their profits from the spreads, which can be quite wide on cryptocurrency trading. Make sure to check spreads carefully to be aware of the hidden costs of CFD trading.
There are a few other disadvantages to trading cryptocurrencies as CFDs. You do not own the underlying asset, so this is not suitable for people who are interested in investing in Bitcoin for the long term or using their Bitcoin funds in other ways, such as to purchase goods and services online. CFD trades may be cancelled or reversed for various reasons, for example, if the broker finds fault in the systems or if a client is deemed to have violated the terms of their account, even inadvertently. Clients are putting far more faith in the broker than when trading directly, relying on the creditworthiness of the broker and their ability to manage risk effectively. Also, most brokers offer a wide variety of financial instruments. This can be a positive thing, especially when traders want to diversify their investments without having to open new accounts with different institutions. However, it does mean that brokers are not usually specialists in cryptocurrency trading, whereas some exchanges do nothing but trade digital currencies.
Risks and rewards of investing in Bitcoin
Investing in Bitcoin is undeniably risky. As already mentioned, it is a highly volatile currency, and its value has fluctuated constantly since its inception in 2009. It is highly possible to lose money as well as make it when investing in Bitcoin, and many investors are wary of trading it in large quantities, choosing to make it only a small part of their overall investment strategy. It's true that any kind of forex trading (as well as trading other financial instruments) can be highly risky, but the frequent and sometimes drastic price movements experienced with Bitcoin make it a less stable investment than many.
Another reason that Bitcoin is seen as both exciting and risky is the fact that it is completely unregulated. While this is part of its attraction for many investors, it is also a good reason for the very risk-averse to avoid it. Bitcoin is not legal tender, which means it is not 'official' currency and is not backed by any national government or controlled by any central bank. This means its value is entirely market-driven, and no authority will step in to save or 'prop up' Bitcoin if it crashes. In most countries, it is perfectly legal to trade Bitcoin, but it is important to check this in your country of residence. A few countries have made Bitcoin illegal, and others have put legal restrictions around how it can be used and traded.
A further argument that underscores Bitcoin's inherent risk revolves around the fact that, in spite of original speculation, Bitcoin has never become the handy online alternative to cash that it was once intended to be. You can spend your Bitcoin online in exchange for goods and services, but it is not widely accepted. This makes speculating by investing in Bitcoin even riskier than investing in fiat currencies, which, no matter whether value rises or falls, can always be spent or otherwise invested in the countries where they are recognised as fiat currency.
While there are risks around investing in Bitcoin, there are also potential rewards. The volatility of Bitcoin offers smart traders the potential to make significant profits, and some of those who invested heavily in Bitcoin in its infancy literally became "Bitcoin millionaires" off the back of quite modest investments. Some investors point out that the currency's volatility is related to the fact that there is a limited supply of coins, and at least 80% of them have already been mined, so there is an increasing demand. Many speculate that this means the price will go up, and now is a good time to invest, but there are plenty of investors who disagree. Bitcoin investments and transactions are also relatively secure and anonymous. Every transaction is recorded in the blockchain, making it hard to fake or copy Bitcoins, but customer details are kept private and, therefore, there is a certain degree of anonymity when investing in Bitcoin.
If you are interested in learning more about investing in Bitcoin, you might want to check out our extensive archive of articles on digital currencies.