The Ethereum Project: A New Blockchain
Before even considering whether or not is Ethereum a good investment, you need to know what it is. Notice that it says "Ethereum project" instead of "coin". That is because the term "Ethereum" refers to a full platform instead of a single currency. Ethereum is a blockchain-based platform that allows users to operate using smart contracts. These types of contracts are actually programs that are set to be executed when certain conditions are met. If two people wish to perform a transaction through a smart contract, the initiating part must program it and set the parameters for its activation. Once developed, each part must meet the expectations set in the code for the contract, and only then will the operation be executed.
The smart contracts must be extremely specific when it comes to setting the requirements for their fulfilment. That is to ensure the best performance. The Ethereum project eliminates the need for a third party or an escrow service since the contracts act as such. But, the platform doesn't stop there. The contracts have a much wider use than just setting up monetary transactions; depending on how each person applies, smart contracts can be used for many different objectives. And those facts are the same that make investing in Ethereum much more than simply selling or buying Ethereum.
Along the uses Ethereum has, we can point out:
Performing Safe Transactions.
The first one is a functionality that could have been inferred since what it was mentioned before. The Ethereum platform is an encrypted blockchain, just like others. That fact already makes it a safer option for performing economic operations than regular banks, where each movement can be traced. However, something that sets apart Ethereum from other blockchains is the aforementioned smart contracts. Smart contracts make transactions safer by acting as an automated escrow service that is set up by the traders themselves; they are also transparent and verifiable by both parts, which eliminates the need to trust the other side of a deal. As long as the people in charge of programming the contract are clear enough with what they want it to do, the operation is going to run smoothly.
You should notice that we often emphasize the need to be specific and thorough when setting up the contract. That is because failure in doing so can result in a faulty program, which can malfunction and hurt one of the sides of a transaction. However, what may seem like a problem with the platform is just a way it has created a new market. Users can purchase smart contracts from the people who make them. As such, it is not necessary for you to learn how to create smart contracts; you can simply use those made by other people.
Top 3 Crypto Broker Comparison
of 14 Crypto Broker
IQ Option

of 14 Crypto Broker
24Option

of 14 Crypto Broker
Plus500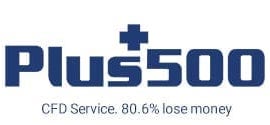 Creation Of New Crypto Coins.
One of the main reasons for the cryptocurrency craze last year was the popularisation of the now infamous ICOs. Known as Initial Coin Offering, they are a fundraising method where a new cryptocurrency is sold at a low price initially. They are the crypto version of IPOs, where early investors can acquire an asset whose value will probably increase as the platform is finally released. The main reason for the accelerated release of new cryptocurrencies was the Ethereum platform and how it simplified their creation. Mainly, it was the creation of the "ERC20" model for developing crypto tokens.
When we talk about ERC20, we talk about a "crypto template" that makes it much faster and easier to create cryptocurrencies. It was one of the reasons for the powerful surge in people buying Ethereum and the platform quickly climbing in influence. Not only did Ethereum make it possible to generate new cryptocurrencies a lot faster and easier, but said tokens could also be stored in the Ethereum blockchain. That translates into the Ethereum wallets. The result is an ecosystem including a vast portion of the cryptocurrencies available in the market. And, when you add in the fact that the ICO's sales were done through Ethereum's Ether (which we will explain in a moment), it becomes clear why the platform became so influential.
Development of Advanced Services.
All of those coins previously mentioned are used on a platform, one created over the Ethereum blockchain. When we explained the smart contracts, it was mentioned that they could be used for more than mere monetary transactions. That is because they can be used for any operation requiring the exchange of data between parties.
That "data" can be anything from value to information.
When the picture becomes clearer, it is not difficult to understand that several platforms, with functions other than trading, can stem from the Ethereum platform and its smart contracts. That is the main reason why investing in Ethereum is not limited to just trading Ethereum itself. There are many examples, whether successful or not, of smart contracts being applied for concepts other than mere trading. One of the examples that can be referenced was the creation of the MyWill platform. Said platform used smart contracts over the Ethereum platform to create a type of "last will". What that means is that all cryptocurrencies stored in your crypto wallets could be automatically inherited by someone you chose. Essentially, once you started using MyWill, you could use smart contracts to determine the reason for you leaving your crypto coins (death, disease, or if you just "want to disappear"). Once the specified reason occurs, the contract would activate and send your assets to the address you indicated in it.
The Difference Between Ethereum and Other Famous Cryptocurrencies.
As mentioned previously, the Ethereum platform is not just a cryptocurrency. Whereas coins like Bitcoin, Monero, DASH, and many other top cryptocurrencies strive to work as money, Ethereum is an ecosystem for multiple services in the form of smart contracts.
That is the difference, Bitcoin and ZCash are money and Ethereum is a platform. The same concepts holds true (partially, at least) for those tokens branching off the ERC20 model.
That is what makes the value for Ether (the coin for the Ethereum platform) come from a different source. The value for cryptocurrencies comes from their acceptance and how practical and secure they are. However, there is no utility other than mere exchange of (perceived) value.
The Ether coin, however, is necessary for using the Ethereum smart contracts and any function the platform has. And this makes it more similar to the traditional concept of money (divisible, limited, non-perishing, and with a practical function). That does not mean, though, that Ether cannot be used for trading and exchanging value. Trading Ethereum can be done (it is one of the most traded crypto coins). It is just that their function goes beyond that. That is also why its value skyrocketed with the ICOs' popularity; Ether was necessary to create them and participate in them.
The Profitability Of Investing in Ethereum.
Programming Through It.
If you are able to understand and utilise the code used by the platform and its smart contracts, you can reap the benefits from many sources.
First, there is the logical way of creating smart contracts and selling them for a profit. Said profit would be through Ether, which you can then sell or invest in the creation of more contracts for other people to use. The best part about investing in Ethereum this way is that you are not only gaining from it, but you are also improving the ecosystem by providing more possibilities to it. What's better is that other projects stemming from the Ethereum blockchain will also need programmers that have enough knowledge in the creation of these programs. As such, you will be a supplier of contracts for every case where they are necessary, and all of them will pay you.
The other way is the toughest one, and it is reserved for those entrepreneurs who can tackle the task of creating a new platform. By utilising the Ethereum code, you can create a platform, which would work in a similar way but with a specific goal. One example of that is the MyWill project mentioned earlier. The plan is for your platform to be popular. To do that, it must improve the lives of people in a significant and innovative way.
Trading Its Cryptocurrency.
It should be noted that "Ethereum" and "Ether" are used interchangeably on the internet. As such, when someone talks about trading Ethereum, they really mean trading Ether; similarly, buying Ethereum is also buying Ether. The main way investors are reaping profits from the cryptocurrency craze is by trading them just like they would trade stocks and in the FOREX market. You can acquire Ether and exchange it continually with other cryptocurrencies or regular, fiat money.
When it comes to trading Ether, you must first secure the currency. The first way to do it is by simply buying it. This is often cited as the preferable method since it can be done for a relatively low price, depending on market conditions. Additionally, it is faster.
The second method is to invest in mining. Mining in Ethereum, as of today, is done by staking or "freezing" previously bought coins. The more time is spent without those coins moving, the more you will generate. This reduces how much you will be buying Ethereum. However you decide to acquire Ether, what you will be doing is continuously exchanging them through several exchanges.
That is the most common and quick way to invest in Ethereum and gain from it.
Conclusion:
Should You Start Investing In Ethereum?.
The Ethereum project has made it so that putting your money in it comes in different ways. If you are wondering "Is Ethereum a good investment?" right now, then beware of the fact that the answer will depend on what exactly you plan to do with it. Volatility is fairly low for the currency right now, so the environment is friendly for traders who are just starting out. However, prices are said to skyrocket as the year comes to close, so this probably will not last too long. What that means is that, if you are planning on trading Ethereum, then you are probably sitting on the right time to start doing so. On the other hand, if you plan on creating a brand new platform, it will require a lot of planning, especially if you have not done something like that before. As such, the overall stability and quietness of the crypto environment can be good for such stages for pre-development.