A Quick Look at Litecoin Cash History and Historic Prices
Litecoin Cash is what is known as a hard fork in the cryptocurrency world, branching off from Litecoin. The fork occurred in February 2018, and during this time, those who wanted to participate placed their Litecoin in a specific wallet. They then received 10 LCC (Litecoin Cash) for each Litecoin (LTC) they held.
Interestingly enough, the reactions to the Litecoin Cash fork were very mixed, with Litecoin founder Charlie Lee and many members of the Litecoin community opposed to it. They saw those behind the fork as people who just wanted to make money and take advantage of the Litecoin name. Even so, the Litecoin Cash fork occurred, using the sha256 algorithm instead of that used by regular Litecoin.
Given that token holders received 10 LCC for each LTC they held, it makes logical sense that Litecoin Cash has a lower value than Litecoin. At the time of writing, one LTC was worth $92.53 USD while one LCC was valued at $0.048664, a significant difference. The first day Litecoin Cash was listed, it was valued at $5.24 USD and reached a high of $5.31 that day. Since then, however, it has steadily fallen, dropping below $2 USD by March 1 before a spike a few days later and dropping below $1 USD by March 7. Some investors view this low price as a bonus as you can buy a great deal of Litecoin Cash for a small fiat investment.
Line and Logarithmic LCC Cash Charts
Line charts are the most common for displaying the price of Litecoin Cash. This type of chart simply plots each point with date and time on the horizontal axis and price on the vertical one, then draws a zigzagging line to connect all points.
Advanced traders may also use logarithmic price charts instead of linear ones, which some of the pages mentioned here offer. The main difference between linear and logarithmic Litecoin Cash charts is in the vertical axis. The horizontal axis remains the price, but on linear price scales, prices have equal distance between them with each unit change having the same vertical distance within the scale. By contrast, logarithmic price scales do not have equidistant prices. Instead, points with the same percent change will be the same vertical distance along the scale.
Since linear and logarithmic price scales look similar at a glance, it is important to know which one you are looking at. You can typically tell the difference based on whether the points on the vertical scale are equidistant. Expect advanced charting programs and traders to default to a logarithmic scale, although this is not always the case, hence the importance of checking the chart's details before reading it.
Top 3 Crypto Broker Comparison
of 18 Crypto Brokers
eToro
of 18 Crypto Brokers
GMO Trading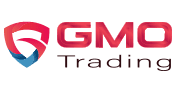 of 18 Crypto Brokers
IQ Option

Candlestick LCC Price Charts and Others to Know
If you want to get the most information from a Litecoin Cash price chart, you will want to at least look at a candlestick chart. These are popular among traders, both within cryptocurrency and forex, as they can help you create crypto trading strategies. Candlestick charts are one of several types of OHLC price charts, meaning they display information on:
opening,
high
low
close prices
Their name comes from their candlestick shape with the "candle" showing the difference in open to close and the "wicks" displaying the highs and lows.
Candlestick charts typically show the plot points as either green or red to indicate an increase or decrease, respectively, in Litecoin Cash price over the course of the day. These are also known as up-bars or down-bars, respectively. Candlestick charts for LCC are still limited, but Investing.com offers one using data from YoBit.
Some exchanges will also display market depth charts, which show specific information regarding how many orders they have to buy or sell Litecoin Cash. These charts are for those who want to know whether it is actually feasible to buy Litecoin Cash for the listed USD or GBP price. A typical depth chart will be two separate line charts plotted on the same graph. The horizontal axis is price and the vertical axis is the number of orders, with the result of displaying how much you would be able to sell or buy at each price.
Examine the Litecoin Cash Line Graph on CoinMarketCap
Even with Litecoin Cash's relatively young age compared to other cryptocurrencies, a reasonable number of websites offer a Litecoin Cash price chart live – Litecoin Cash to GBP & USD, particularly with USD. CoinMarketCap is one of the growing number that includes LCC to GBP pricing, as well, which you can adjust by changing your fiat currency in the upper-right corner of the screen.
CoinMarketCap is well-respected but sticks to the basic line chart to display Litecoin Cash prices over time. While most cryptocurrency line charts only display one figure, CoinMarketCap stands out by showing information for the price in USD or GBP, the price in Bitcoin, and the market cap in the form of three color-coded lines. As each has a different scale, there are also color-coded vertical axis scales.
Below the Litecoin Cash line chart displaying price and market cap, you will spot a volume graph displaying the 24-hour trade volume in fiat currency. Hovering over any point on either chart will display the specific figures for price in fiat and BTC, market cap, and volume, as well as the particular date and time. As with most line charts, CoinMarketCap lets you adjust the zoom, with options of one or seven days, one or three months, one year, or year to date. It is also worth noting that CoinMarketCap has a logarithmic price chart, as well, but only advanced traders are likely to use this.
Use the Line Graph for LCC on CoinCodex
Like CoinMarketCap, the fiat currency displayed on CoinCodex depends on what you select at the top of the page, with options for:
CoinCodex uses a line chart to display Litecoin Cash prices, but they offer a "live" option in addition to other time intervals. This will show you the most recent information within the past hour or so, allowing traders to actually track the price of Litecoin Cash in real-time, more or less. There are also options for intervals of one day, one week, one month, three months, one year, and year to date.
To the right of the line chart, that is where you can view all information on Litecoin Cash, including its current price with percent change and price in both BTC and ETH with percent changes. Although the price chart itself is relatively simple on CoinCodex, the website also lists additional information, including which exchanges you can buy LCC using plus a widget to purchase it with a credit card. You can view the exchanges in alphabetical order, by name, by market share, or by volume.
Check the Line Chart for LCC on CoinGecko
CoinGecko is another source for Litecoin Cash price chart live – Litecoin Cash to GBP & USD. The only caveat is that the only type of chart offered is a line one, but you can view information on LCC to either GBP or USD, along with 27 other pairs involving Litecoin Cash. The line chart itself is exactly what you would expect, letting you hover over a point to see the date, time, price, and volume. To stand out, there is also the option to view the line chart with the market cap instead of price. In terms of time intervals, CoinGecko offers 24 hours; seven, 14, 30, 60, or 90 days; and Max.
To make up for the limitations of the price chart itself, CoinGecko offers various relevant information regarding the Litecoin Cash price in tables above and to the right of the graph. At the top of the page, you will see the market cap, 24-hour trading volume, and 24-hour low/24-hour high immediately above a conversion calculator for LCC to USD or GBP. In the top right corner, you see the current price of LCC plus the percent change.
All this information is also in a "Quick Stats" table to the right of the line chart, which also has the all-time high, the percent change since all-time high, date of all-time high, and the percent changes since each of the given time intervals (24 hours, seven days, 14 days, and so on.).
Making Trend Lines and Other Ways to Use LCC Price Charts
Knowing where to look for in your search of a Litecoin Cash price chart will not be enough unless you know what to do with the information you find. Just like with a crypto broker comparison, you need to be able to analyze the data in the charts to make an educated investment decision. Alternatively, you can choose to look at the charts and read expert analyses of Litecoin Cash.
The first skill to acquire is drawing in trend lines, which show the general direction that the coin moves toward. Unfortunately, this does require some practice, particularly since cryptocurrencies, including Litecoin Cash, are known for their volatility, which translates into the occasional spike in a price chart. However, those with experience can still identify upwards and downwards trends, as well as those that move sideways with little change to the coin. Ideally, your trend line will almost perfectly hit the bottom of the candles on your candlestick charts. You can also create a trend channel with a line above the candles and one below for additional accuracy.
Those who complete technical analysis of Litecoin Cash price charts will also typically look for moving averages, which is based on the LCC average price during a period of time. An example would be using the average of the 20 days prior. Charting all these averages creates its own line.
Conclusion:
Making Use of Litecoin Cash Price Chart Live Data
The data you find on a Litecoin Cash price chart live – Litecoin Cash to GBP & USD is only as useful as your knowledge of what it means. Luckily, line charts are the most common, particularly for Litecoin Cash, and can give you enough information even if you are new to cryptocurrency trading. Unfortunately for more advanced cryptocurrency traders, the options for charts with Litecoin Cash prices are still somewhat limited since the coin only arrived in February and experts cannot agree on whether it has been successful.
Even so, you should be able to find several programs that show off advanced charts, such as candlestick ones and volume charts. Keep in mind that many of these advanced charts will only show LCC to USD, meaning those who want to trade directly between GBP and LCC must stick to line graphs or find an alternative method of analysis. This should not be a major concern for the average trader since line charts display plenty of information, if not as much as candlesticks. As Litecoin Cash continues to grow and build up a history of more than just a few months, the options for Litecoin Cash live price charts should grow, making it easier to research and invest in this cryptocurrency. In the meantime, there are plenty of resources at your disposal in terms of live Litecoin Cash charts.