A Steep Price Decline
One look at a Ripple chart price live Ripple to GBP and USD will show you that Ripple hit its all-time high price in early January, 2018. This came right after the cryptocurrency market at large experienced euphoria when the CBOE and the CME launched Bitcoin futures.
However, after the dramatic run up for Ripple, there came a steep price decline over the next five months.
In fact, since hitting its all-time high price, Ripple has dropped in price all the way back to roughly 58 cents (6/12/2018).
This equates to about an 85 percent change in price in a span of just a few months.
Price drops like this are relatively normal in the cryptocurrency market. However, even for cryptos, this was a very severe price decline. Most cryptos saw similar price declines during this period. However, despite the fact that Ripple saw such a downward change in price, there are many investors out there who are wondering if the bottom has now been reached, and if Ripple will start to increase in price again. In order to know figure this out, it is helpful to analyze what exactly caused Ripple to fall in the last few months. Here are some of the top factors that may have lead to Ripple's bear market in the first half of 2018.
The Crypto Market Being Overbought
FOMO, or fear of missing out, hits very hard in the cryptocurrency market. So, when the price of Bitcoin started shooting straight up at the end of 2018, it is very likely that the market became overbought as more and more investors joined the crypto bandwagon. However, whenever any market experiences this type of exponential growth, the power behind the growth can run out at some point. It seems that in early 2018, the bull market simply ran out of fuel because it was overbought.
With so much sudden growth, a correction was inevitable at some point. Many of the people who came into the market in this bull run were new investors who were not used to the wild swings of cryptocurrency prices. So, as soon as the price started retreating, it is likely that many of these new investors panic sold, driving the price down. But despite this fact, the next bull market for cryptos could be right around the corner, and it could attract many more newcomers to the crypto investing game. If the market gets heavily overbought again, then another strong correction could occur. So this is something that investors need to be aware of.
Top 3 Crypto Broker Comparison
of 18 Crypto Broker
eToro
of 18 Crypto Broker
GMO Trading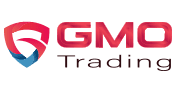 of 18 Crypto Broker
IQ Option

Massive Bitcoin Sales by the Tokyo Whale
Like most cryptocurrencies, Ripple is heavily impacted by the Bitcoin market. In fact, it is common for the prices of many cryptocurrencies to trend in whatever direction Bitcoin is trending in. Between December, 2017 and March, 2018, Nobuaki Kobayashi, the trustee for the infamous Mt. Gox Exchange which was hacked and then went bankrupt. Kobayashi, also known as the Tokyo Whale is the man responsible for selling Mt. Gox's crypto assets to reimburse Mt. Gox users who lost their cryptocurrencies in the hack.
Kobayashi sold hundreds of millions of dollars' worth of Bitcoin and Bitcoin Cash in the middle of the winter. This put a tremendous amount of downward pressure on Bitcoin and all of the other cryptocurrencies, including Ripple. It is believed that the Tokyo Whale has stopped selling for right now. But this could change again soon. So, this is another factor that has most likely been having an impact on the price of Ripple, and is probably partly responsible for Ripple's recent bear market. When the Tokyo Whale is entirely through with his crypto sales, then this will likely help to stabilize the cryptocurrency markets. This could be a good thing for Ripple.
A Number of Exchanges Being Hacked
Exchanges being hacked is something that is never good news for cryptocurrency investors. Not only can investors directly lose money when cryptocurrency exchanges are hacked, but the prices of coins like XRP often drop in price when this sort of news comes out. You can see this for yourself by looking at a Ripple chart price live Ripple to GBP and USD. Between December, 2017, and June, 2018, a number of cryptocurrency exchanges were hacked. These exchanges include South Korean exchange, Coinrail, Japanese exchange, CoinCheck, and others.
Between Coinrail and CoinCheck alone, hundreds of millions of dollars' worth of cryptocurrencies were stolen. These hacks involved elaborate plans used by hackers to breach the security of the exchanges.
Both of these hacks and others have resulted in price drops for Ripple, and many other cryptocurrencies. However, it is becoming more and more commonplace for exchanges to use the so-called "cold storage" wallets to boost security for cryptoassets. Cold storage wallets are not connected to the internet and so are not vulnerable to anywhere near as vulnerable to hackers as hot wallets. Top exchanges such as Coinbase keep a large percentage of their cryptoassets in cold storage wallets. These wallets are kept at highly secure locations that are similar to bank vaults. Just as it is more difficult for thieves to store cash from bank vaults, it is also more difficult for thieves to store money from crypto vaults.
An Environment of Regulatory Uncertainty
Regulatory uncertainty still reigns supreme in the cryptocurrency markets. There have been many regulatory concerns over the last six months, and every time a new regulatory agency makes a statement implying that they may heavily regulate cryptocurrencies, it usually ends up driving the Ripple price down. Regulatory bodies around the world seemed to have become a lot more interested in cryptocurrencies in the last six months, starting at the point where various cryptocurrencies were hitting their all-time highs, including Ripple.
There has been regulatory concerns about whether or not cryptocurrencies are securities,
whether or not cryptocurrencies should be banned in various nations,
and even recently in the United States, there is an ongoing criminal investigation by the Department of Justice regarding cryptocurrency price manipulation.
So, thus far, 2018 has been an extremely rocky year in terms of regulatory uncertainty. It is hard for individual investors to buy into cryptocurrencies amidst such uncertainty, let alone institutional investors. So, this environment of uncertainty is also most likely contributing to Ripple's recent price drop. Hopefully, in the near future, this uncertainty will clear up, and this will create more confidence in the market. However, whether or not the uncertainty will clear up is actually also uncertain. So, there is really no telling.
Where is Ripple Going Next?
It is unclear exactly where the price of Ripple may go next. The Ripple Chart Price Live Ripple to GBP and USD could soon show Ripple going higher or lower. However, there are a number of things which, if they occur, could dramatically impact the price of Ripple. The first, and most obvious is a Bitcoin bull market. If the price of Bitcoin starts to rebound, then it is very likely that the price of Ripple could also start to rebound. This is because Ripple prices often trend in the same direction of Bitcoin prices.
Another thing that could dramatically impact the price of Ripple is whether or not it gets added to major US exchanges such as Coinbase and Gemini. Coinbase and Gemini are like the NYSE and Nasdaq of crypto for the US market. So, if Ripple is added to either of these two exchanges, then it could swell the price. There are also persistent rumors that Amazon is in the process of selecting a cryptocurrency to accept on its platform. Ripple is one of the currencies that is supposedly in the running for this honor. It goes without saying that if Amazon starts taking Ripple, then this could skyrocket the price. Amazon is, after all the king of ecommerce, and one of the most significant companies in the world.
Ripple's Increasing List of Impressive Partnerships
Despite the fact that Ripple has been in a bear market for the last five months or so, it is not stopped racking up impressive partnerships. These partnerships are largely coming from the financial services sector. For example, on February second, Ripple announced that it had partnered with five money transfer and banking institutions across four different countries. These partnerships are just a small example of the enormous amount of partnerships that Ripple has made in the last year. As both a cryptocurrency and a payment network, Ripple is becoming increasingly important for banking and other financial services.
This is one of the main reasons why it is the third largest cryptocurrency by overall market cap in the world right now. So, if Ripple continues to dominate the financial services industry, in terms of adding significant partnerships, then its price could hypothetically continue to rise. After all, the more demand there is for an asset, the more its price can increase, especially when there is a limited supply, as is the case with Ripple. There are other coins competing with Ripple in this space, such as Stellar Lumens. However, Ripple is miles ahead of Stellar and other competitors in terms of adding significant partnerships.
Putting the Panic in Perspective
Oftentimes, when the cryptocurrency market experiences a major drop and when cryptos such as Ripple dip substantially in price, there is a tremendous panic and people start to think that cryptocurrency values are going to go all the way to zero. However, this is yet to happen. Also, throughout Bitcoin's roughly ten-year history, it has gone through many serious price drops only to then break through the previous highs every single time with the exception of the recent $20,000 high. However, it is very possible that Bitcoin could break through this high in the near future, and that Ripple could also break through its all-time high of around $4.
So, just because there has been a significant bear market in the past few months does not necessarily mean that this bear market will last for much longer. Blockchain technology is a remarkable breakthrough, and it is actually possible that this technology is still in its infancy and could become much more popular in the coming years. So far, every crypto bear market has been followed by a bull market. So, if you are feeling miserable if you have lost money on your Ripple investment, then you should remember that. It is not a guarantee that this will always happen, but that has been the pattern in cryptos thus far.
Conclusion:
What happened to Ripple?
The Ripple price has been in a downtrend for the past few months. This can be very depressing for investors. However, important moves are being made in the background which could be helping to strengthen Ripple's global significance. Ripple has become a true favorite of the banking industry. This is very significant because the banking industry is responsible for handling much of the world's money and financial transactions. Cryptocurrencies are, after all, currencies, so the fact that banks love Ripple is highly significant and promising for its future. The more banks there are who support Ripple, the more likely the price is to rise. If you have been thinking about investing in Ripple, then you should first do your research. There are many factors which impact the price of Ripple. The more of these factors that you can understand, the better the chances are that you will be able to profit from an investment in Ripple.