Bitcoin Basics: How Does Bitcoin Work?
Essentially, every Bitcoin is a digital file which is located on the blockchain and is stored in in a digitally created program known as a digital wallet. To understand this point, picture what is obtainable in the real world with fiat currencies. Fiat currencies exist as notes and coins, but these are stored in the bank vault and are represented by the account balance viewable on a phone app or an online bank account system.
| | | |
| --- | --- | --- |
| Currency Format | Fiat Currency | Bitcoin |
| Storage | Bank vault | Digital wallet |
| Ac details | Bank account number | Public address |
| Ac security format | Account PIN/password | Private Key |
A typical Bitcoin transaction will involve two parties: the sender and the receiver. Each of these entities will need to have a Bitcoin wallet to be able to transfer any Bitcoin held on the on the blockchain. As described above, Bitcoin wallets are like a bank vault, and the password or PIN required to initiate and complete transactions is a piece of data called a private key. Anytime a send transaction is made, there is a signature that is generated to prove that they have emanated from a particular owner. This signature prevents alteration, forgery or tampering of the transaction after it has been sent. The transaction is then broadcast across the entire blockchain network, where it's confirmed by other users before being delivered to the recipient. All transactions are recorded on the blockchain, making them transparent and difficult to forge.
Bitcoin Wallets: What Information Do They Contain?
Bitcoin is stored in digital wallets. Bitcoin wallets can be hardware wallets, web-based, mobile or desktop wallets. No matter the source, each wallet comes with a public address, which is a unique alphanumeric code that is generated automatically when the wallet is created. A single user can create several Bitcoin public addresses. These public addresses can also be used to send and receive Bitcoin. They can be shared without issues.
Bitcoin wallets also come with a private key and seed phrase. The private key is used to generate a unique signature for every sent Bitcoin transaction. It is from the private key that the public key is generated using a hash function and other additional information. Reverse key generation (i.e. reverse engineering a public key to derive the private key that generated it) has been made so complex that it would take virtually forever for a computer to do this, thus conferring protection to the user in this regard. The private key should be kept a secret, else any Bitcoins associated with the wallet risk being stolen by an unauthorized person that has access to the private key.
The seed phrase is a 12-word mnemonic phrase that is used to recover Bitcoin wallet particulars. This should be kept in a secret place so that even if private keys are forgotten or lost, they can be recovered using this phrase.
Bitcoin wallets are available as mobile, web-based and desktop apps.
Top 3 Crypto Broker Comparison
of 18 Crypto Broker
eToro
of 18 Crypto Broker
GMO Trading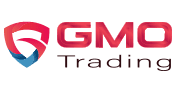 of 18 Crypto Broker
IQ Option

Earning Bitcoin: How is Bitcoin Acquired?
Bitcoin can be earned in three ways:
It can be digitally created with computers using a process known as mining.
It can be purchased from exchanges and entities who own it.
It can be earned by exchanging goods and services and accepting Bitcoin as payment.
What is Bitcoin mining? Bitcoin mining is the use of computers to create new blocks of Bitcoin through the decryption of the Mathematical cryptographs that are used to encrypt the code on the blockchain. It is also the consensus system that is used to confirm transactions on the Bitcoin network.
Bitcoin mining has been properly organized so that no individual entity can hijack transactions on the entire network. Mining activity is compensated for by the creation of new blocks of Bitcoin as well as the receipt of miner's fees, paid by the sending party in a Bitcoin transaction.
In addition to mining, it is possible to acquire Bitcoin by buying it using fiat currency or other altcoins. Majority of transactions done this way occur on exchanges run by the best crypto brokers in the market. Exchanges bring together buyers and sellers from all over the world, providing a venue for Bitcoin purchases and sales at a market-determined price.
Many e-commerce merchants are adding Bitcoin as a payment method. This also constitutes another way of earning Bitcoin. However, the volatility of Bitcoin makes it an unsuitable method for large scale e-commerce use.
How to Trade Bitcoin for Money
A crypto broker comparison shows that one of the secondary uses to which Bitcoin has been adapted to is the trading of this cryptocurrency as a profit making venture. Bitcoin has over the years, gained a lot of traction on a worldwide scale and the demand for it grew considerably, causing it to increase in price from 2014 to December 2017. It is no longer rare to see Bitcoin prices changing at an average of $500 to $1000 daily. This wide variation in price has let Bitcoin to being traded on a bi-directional basis for money.
Bitcoin can be traded on exchanges as well as on FX platforms as CFD assets.
To trade Bitcoin on exchanges, you need to open an account on an exchange which features the listing of Bitcoin and another altcoin as a pair e.g. TRX/BTC. You will also need to fund your trading account with Bitcoin and use it to trade the price differentials with another altcoins.
To trade Bitcoin as a CFD asset such as the BTC/USD, you simply need to open an account with any of the best crypto brokers that offer this or any other Bitcoin pairs, and use any of the crypto trading strategies that are derived from technical analysis to trade them profitably. Since there is no need to own the cryptocurrencies, there is no need to worry about getting a Bitcoin wallet or securing such a wallet.
Trade Examples: Trading Bitcoin as a CFD and on the Exchanges
The difference in both styles of trading is that exchange-based trading requires the trader to actually own the Bitcoins, while crypto CFD trading does not. However, prices are generally similar and each method of trading Bitcoins has its advantages and disadvantages.
Bitcoin CFD Trade Example: An example of a BTC/USD trade involving the BTC/USD CFD pair is show below. The setup is a chart pattern known as the bearish flag. It is a bearish continuation pattern, which means that prices are expected to keep falling once out of the pattern.
The trade setup is to sell Bitcoin against the US Dollar, in order to profit from the expected drop in prices. The Stop Loss and Take Profit parameters are setup and the trader can take the trade using good crypto trading strategies.
Bitcoin Exchange Trade Example: Exchanges are barred from holding fiat currency accounts in many countries. As a result, users have to fund their exchange accounts using base cryptocurrencies such as Bitcoin. Once the account is funded by transferring Bitcoin from the user's wallet to the exchange's wallet, the trader's account is credited in BTC. The trader must then trade the BTC with another crypto by selecting the appropriate pairing.
How Bitcoin works in the exchange trade process is that the user must view the list of BTC pairs and select the BTC pair to trade. The trade parameters are entered as shown above, and the trade executed.
Shortcomings in Bitcoin
Bitcoin has several shortcomings as follows:Cost of Transactions: Miners have to be paid by Bitcoin senders as compensation for confirmation of transactions. These transaction costs are on the average, higher than transaction costs of using credit cards or even physical cash. Furthermore, miners tend to confirm transactions where the user outbids other users in terms of fees paid. The cost implications of swapping fiat currency payment methods with Bitcoin make this an unattractive proposition.
Transaction Confirmation Times: The surge in demand for Bitcoin has created capacity problems for exchanges and miners. This has led to an increase in the time it takes to get transactions confirmed. It takes 6 confirmations for a transaction to be settled. These days, it is not unusual for Bitcoin transactions to take as much as 30 minutes to an hour for the complete set of confirmations to be performed at the cheapest possible rate. This will never stack up against a card transaction that takes just seconds to complete.
Security: Perhaps the greatest challenge of all is the issue of security. Bitcoin wallets are by default, unencrypted. This renders them particularly vulnerable to hacks.
Production Costs: The mining rigs require tremendous amounts of electricity and generate a lot of heat, which requires that the setup includes cooling systems. The result is that the mining of Bitcoin comes at a tremendous energy cost, estimated at 32 terrawatt-hours of energy as at December 2017 by the Bitcoin Energy Consumption Index. That's a lot.
Conclusion:
What is Bitcoin?
Aside from the trading frenzy which has gripped cryptocurrencies, the adoption of Bitcoin in many countries has continued to be a subject of debate. Some countries have banned its use in payment platforms, while others like Japan have embraced it and it is now running concurrently with the national fiat currency as a joint means of exchange. Furthermore, some progress is being made in the US, where several Bitcoin-based derivative products are being designed for launch. In December 2017, the CBOE and CME launched their own versions of Bitcoin futures, while other exchanges prepare to launch new Bitcoin-based products.
As has been shown above, Bitcoin can be traded in both directions: sell to profit from declining prices, and buy to profit from rising prices. Despite the present slump in the Bitcoin market, there will still be opportunities to trade. You will need access to good crypto trading strategies to trade successfully. Bitcoin trading is inherently risky; you should only trade Bitcoin if you know how to do so and you are well capitalized to handle the volatile price movements. Some brokers offer mini-contracts for trading.
2018 has also seen increased moves to regulate the Bitcoin market. Some countries have gladly welcomed Bitcoin exchanges to do business within their borders, where others have shut the door. Institutional traders continue to sit on the sidelines, and if they eventually get into the market, Bitcoin may yet see some astounding price moves in the years to come.