What Exactly is Dash?
Dash is a privacy coin. That means the address of the sender and a receiver in a Dash transaction can be masked. It is more fully described as an open sourced, privacy-centric digital currency with instant transactions. In other words, while the blockchain is public and open source, its primary concern is privacy for users.
While most transactions on the Dash network operate very much like a Bitcoin transaction, users also have the option of making transactions private and instant. Private transactions have their origin masked by mixing the transaction with other transactions. Instant transactions cost slightly more, but are
Dash also differs slightly from Bitcoin in that mining rewards are split between miners, participants that hold a certain amount of the currency, and a development fund.
Dash has consistently been ranked amongst the 15 largest cryptocurrencies, and is popular with the early adopters of cryptocurrencies who are generally concerned with privacy. Dash is one of the most popular crypto assets amongst exchanges, with the majority of large exchanges listing it.
However, it has to a certain extent been displaced by utility tokens that gained popularity on the back of the ICO boom in 2017. It has also underperformed some smaller privacy coins since 2017.
About Privacy Coins
Privacy and cryptocurrencies go hand in hand. Many of the developers and investors in the cryptocurrency community value freedom and privacy. Therefore, the evolution of privacy coins was a natural next step after Bitcoin.
When choosing the best crypto broker for your needs, you will want to check that they offer the privacy coins you're keen to invest in, as privacy coins are an important part of the cryptocurrency market. Whenever concerns about privacy come up, privacy coins will be back in the spotlight, and are likely to outperform other types of coins.
Despite the fact that blockchains have so far proved themselves to be secure, exchanges have not. As the value of cryptocurrencies has increased, increasing numbers of hackers have attacked crypto exchanges. When this happens, the transaction history of account holders can potentially be made public.
There are only two ways to protect against these types of privacy breaches. The one is to use a decentralised exchange, where the exchange itself is on a blockchain, and the other is to use privacy coins.
In 2017, a large number of new privacy coins were launched, which attracted speculators away from established privacy coins, due the higher potential returns of low bases.
Top 3 Crypto Broker Comparison
of 18 Crypto Broker
eToro
of 18 Crypto Broker
GMO Trading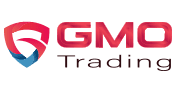 of 18 Crypto Broker
IQ Option

The History of Dash
When doing a crypto broker comparison, you will quickly find that more exchanges offer Dash and Monero than any other privacy coins. That's because they are amongst the oldest and most popular privacy coins.
Dash was founded in 2014 by Evan Duffield who thought that Bitcoin did not go far enough to provide users with privacy. Bitcoin is pseudonymous, which means the senders name is masked, but the wallet address is not. That means it is sometimes possible to trace a transaction back to the sender.
Duffield thought that Bitcoin should be changed to make transactions more private. However, most of the developer community disagreed and so he formed Dash by doing a software fork of the Bitcoin code. That means he made a copy of Bitcoin's code, which is open source, and then made some changes to the code.
Dash quickly gained a following in the crypto community and was the third cryptocurrency to reach $100. It has remained one of the top two privacy coins by value despite numerous other privacy coins coming onto the scene.
Dash was originally named XCOIN. The name was later changed to DarkCoin and then Digital Cash which is shortened to DASH.
How Does Dash Work
What is Dash Cryptocurrency? Perhaps the best way to answer this question is to look at how it works. As mentioned, the Dash blockchain is similar to the Bitcoin blockchain with several enhancements.
While the blockchain is operated by miners who act as nodes on the network, it also has master nodes, which are nodes owned by entities holding a minimum quantity of Dash. Master nodes facilitate private and instant transactions.
When a user decides to use the private send function for a transaction, a message is sent to the master node, which then looks for other similar transactions to mix that transaction with.
The master nodes then combine several private transactions into one, before splitting them into the original amounts. In this way, it's impossible to see which transaction came from which address originally.
When users choose to send DASH using Instasend, the master nodes facilitate the transaction in less than a second. Users pay a higher fee for these transactions, and these fees are earned by the master node. This makes DASH a better option for frequent, fast payments than Bitcoin.
The master nodes protect the Dash network from attacks. Anyone wanting to attack the network would need to accumulate more Dash than half the master nodes combined hold.
How Does Dash Rate as a Privacy Coin?
While Dash is a very popular privacy coin, how does it rate in terms of actually offering its user the privacy they want, and how does it rate compared to other privacy coins?
There are some critics of the privacy characteristics of Dash. Firstly, some believe that because not all transactions are private, the sender of a private transaction could theoretically be traced back via master node.
Another concern is that private transactions can be quite slow. Because private transactions are combined to mask their senders, the master nodes have to wait for enough transactions of similar values to be made before they can be processed. In order to combine similar transactions together, private payments have to be in specific denominations too. That means a sender cannot send a specific dollar amount to pay for a purchase.
Critics also believe Monero, the other leading privacy coin has better privacy characteristics. While they also believe that many other smaller coins may be superior, the fact that Dash is already the market leader makes these coins less relevant.
Monero is however a legitimate challenger as all transactions are private, and transactions are faster. Monero's weakness is that the voting system makes it more difficult to make improvements to the network.
How Does Dash Rate as a Coin for Payments?
Dash offers the ability to transmit value instantly if required. This makes it a good choice for frequent purchases. However, the cost of private transactions can be quite high which is a weakness that has to be considered.
Dash is already one of the most widely accepted cryptocurrencies by vendors and can be accessed via ATMs too. That means that regardless of the technology it already has a head start. Dash is compatible with most popular multi-currency wallets as well as its own wallet.
It also has a large group of supporters, which means other currencies will struggle to displace it. The developer community is talented and committed, which means it is possible that transaction costs can be reduced.
When it comes to making payments, Dash is already superior to Bitcoin, with lower fees for standard transactions and faster processing times. Dash fees are as low as 3 percent of Bitcoin's fees and transaction times are as low as 5 percent of Bitcoin transaction times.
Because Dash incentivises not just miners but those that run master nodes and a development fund, governance on the network is strong. This is a major factor when looking at the long-term potential for a cryptocurrency.
Some Other Privacy Coins
There are actually lots of privacy coins around today. In the long term, it's unlikely that more than one or two will survive, so it's a good idea to know some of the other contenders for the prize.
Bytecoin is a privacy coin that was developed even earlier than Dash, back in 2012. Monero was actually created as a fork of Bytecoin. While it is still one of the five largest privacy coins it is considered inferior to many of the newer coins.
ZCash is a newer privacy coin which was also created from a software fork of Bitcoin. It was launched in 2016 but came about as a result of a project to add a privacy layer to Bitcoin that started in 2013. Its technology is highly regarded, and if there is another privacy coin likely to displace DASH, this is it.
The other privacy coins worth knowing about are PIVX and Verge. PIVX is considered to have the best combination of privacy and usability, however it has a very long way to go before it sees the adoption that Dash has seen. Verge is a version of Dogecoin with privacy features. It uses TOR technology to hide the location and address of wallets, though there are some concerns about its privacy features.
Is Dash a Good Investment?
You now know what Dash cryptocurrency is. But, is it a good investment?
When considering crypto trading strategies, privacy coins are a topic that will often come up. Every time there is a security breach at an exchange, the benefits of privacy coins like DASH will be highlighted.
Because it is already on of the top two privacy coins it has a very good chance of dominating in the future, although there is a risk that Monero will prevail in the long run. So, like all cryptocurrencies, there is a speculative aspect to owning it for the long run.
The biggest risks are probably related to the coin itself and the crypto market in general. If the broader market does not make new highs, DASH will be unlikely to generate substantial returns.
As far as the coin itself is concerned, if the network is compromised, or if master node operators lose faith in the potential, DASH will underperform. And, if private transactions are ever traced, its privacy characteristics will be discounted.
As it stands DASH is probably best held as a part of a portfolio rather than as a standalone investment. If on the other hand there are positive developments that make it stand out, it may emerge as a standalone investment.
Conclusion:
What is Dash
Hopefully you can now answer the question of what is Dash cryptocurrency. You know that DASH is a leading privacy coin, with a loyal following amongst investors and developers.
Its blockchain rewards miners, master node operators and a development fund which goes toward improving the network. Mater node operators hold a minimum number of coins which makes the network resilient against attacks.
Users can make standard transactions which are relatively fast and cheap. They can also pay a fee to make instant transactions, or make private transactions though these take a bit longer.
DASH may not have the best privacy technology in the sector, but its is already so far ahead of most of its competitors, that any shortcomings are almost irrelevant.
Besides being popular amongst investors it is one of the most widely accepted cryptocurrencies and is available on most major exchanges. Apart from some risks DASH has good overall potential.