The (De)Centralized Internet
The internet, as we know it today, is a centralized platform based on the server-client model. This means, all data such as websites, videos, music, articles, software and even passwords are stored on servers which are usually operated by third-party companies. Naturally, this centralized concept doesn't reflect the idea of a free and decentralized internet. Hackers can gain control over your information simply by attacking the central-points of the internet – the servers. There have already been numerous headlines of hackers stealing passwords, sensitive information or even credit cards of users by gaining access to servers operated by third-parties.
Companies can also decide to shut-down their services and restrict their users from accessing their information stored on the servers. Users are not directly in the possession of their data since everything is stored on third-party computers, and there is no guarantee that the data will not be changed, deleted or used for fraudulent activities.
While there have been many attempts to replace the existing server-client model and democratize the internet, blockchain has made the most significant progress so far. Blockchain is being increasingly utilized to decentralize the internet again, and the Ethereum blockchain plays an important role in this.
Top 3 Crypto Broker Comparison
of 18 Crypto Broker
eToro
of 18 Crypto Broker
GMO Trading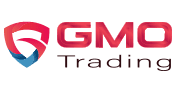 of 18 Crypto Broker
IQ Option

What is Ethereum?
Ethereum and its underlying blockchain wants to decentralize the internet again by replacing servers with so-called "nodes", which are run on personal computers all over the world. Any volunteer can join and dedicate his computer power to run decentralized applications, without the possibility for any third-party to delete, change or steal the data.
All decentralized apps run on the Ethereum blockchain have no down-time, since there is no centralized server on which the application relies. You, the end-user, have total control over the data stored and processed on the blockchain network, and each time you make changes to it, all nodes on the network are simultaneously running to make the change.
This idea behind ethereum can be applied to branches that use some sort of intermediation. Think about bank loans, money transactions, digital property assets or even electronic voting – all of the mentioned applications can theoretically be successfully developed on ethereum's blockchain.
While blockchain has already existed before ethereum (bitcoin started in 2008; ethereum in 2015), ethereum has fully revolutionized the way developers create decentralized applications by providing a complete framework to write apps on its blockchain. This was an extremely complicated process before ethereum's launch in July 2015, since developers had to create a new blockchain for each new decentralized application. Think about ethereum as the platform that hosts all decentralized applications on only one blockchain, while simultaneously providing the necessary tools to create complex apps.
Bitcoin vs Ethereum: The Main Differences
Bitcoin was launched in 2008 by the mysterious Satoshi Nakamoto to replace traditional ways of exchanging money.
Bitcoin promised lower transaction costs and faster payment processing compared to traditional ways of sending money, without a central authority that regulates and oversees the transactions (such as central banks and governments).
Bitcoins rely on a decentralized blockchain network, which is a public ledger that includes all transactions that have ever been executed.
The ledger consists of so-called blocks which are added to the ledger through cryptography, ensuring the data remains safe and unchangeable except by the owner himself.
While bitcoin's blockchain is used for the primary purpose of recording and processing transactions in bitcoins, ethereum's blockchain is a complete platform that can be used to run decentralized applications.
Bitcoin uses its blockchain only to facilitate payments, which is only one of countless operations that ethereum's blockchain can be used for.
Ethereum is also a programming language hosted on ethereum's blockchain, used to develop decentralized applications. Think about it this way: you can use ethereum to create the new bitcoin if you want (and it already exists – Ether), while bitcoin's blockchain is only used to fuel bitcoins as an alternative to traditional currencies.
What is an Ether?
We've already mentioned Ethers – the cryptocurrency based on ethereum's blockchain. Just like bitcoins, Ethers can be bought on a crypto-exchange and traded, and they experienced a similar rise (and fall) in price. In fact, Ether is the second-largest cryptocurrency in terms of market capitalization (number of circulating coins x price per coin), only after bitcoin.
However, Ether is not just a tradeable cryptocurrency, but is also used by developers to pay for services on the ethereum network.
Ethers fuel the ethereum network, and just like bitcoins, they need to be mined by miners. Miners receive Ethers by connecting their computer power to the ethereum network for the processing of blockchain applications, similarly to bitcoin miners who're validating each bitcoin transaction on bitcoin's blockchain. In this regard, ethers are used to pay for the computational power that supports ethereum's network on which decentralized apps are run.
Unlike bitcoin which has a hard cap of 21 million bitcoins (the total number of bitcoins that can be mined), there is no exact limit on the number of ethers allowed to exist. So far, 60 million ethers were sold in a 2014 crowdfunding campaign, 12 million ethers are owned by the Ethereum Foundation, and 5 ethers are paid to miners each 12 seconds. In total, 18 million ethers can be mined per year.
What is a Smart Contract?
Smart contracts are another difference between ethereum and bitcoin, and they increase the potential capabilities of ethereum dramatically. In essence, smart contracts are computer codes that facilitate applications based on the ethereum network. They run directly on the blockchain, and are basically self-operating computer programs that execute certain actions once pre-determined conditions are met.
There is no way to interfere with smart contracts – since they run on blockchain, they will behave exactly as programmed. This prevents fraud and adds to the security of ethereum's network.
The possibility to create smart contracts is a major advantage of ethereum's network. It gives developers the ability to create any program they want that automatically runs on the blockchain, without downtime or a centralized location that handles the data. Smart contracts can even be used to create entirely new cryptocurrencies.
Because blockchain is decentralized, there is no need for middlemen to execute a transaction. Smart contracts handle the conditions and penalties of the contract, and release the asset to the counterparty once all conditions are met. This revolutionary way of handling transactions can be used for everything from apartment rentals, financial contracts, logistics and supply chains to medicine. The blockchain nullifies fraud and provides a secure digital version to all parties involved in the contract.
Main Benefits of Ethereum-Based Applications
The main benefits of decentralized applications are linked to the properties of ethereum's blockchain. Some of them are listed below.
Security – Since the blockchain is decentralized and independent computers are used to verify and process each transaction, the system is protected against fraud and hacking attempts from a third-party. In addition, all data is secured using cryptography (ethash for ethereum), and only the owner of the data can make changes to it after paying a fee in ethers for the network to process the change.
Immutability – The current server-client based internet makes it possible for third-parties to access sensitive data on a server. On ethereum's network, this is not possible.
No downtime – Being a decentralized network, all apps are always accessible by users. There is no way that an app can be shut-down by a third-party or that any changes can be performed without all participants being notified.
The major disadvantage is closely tied to the network's benefits. Since smart contracts are programmed by developers, any mistake can lead to unexpected problems once the program is on the blockchain. In order to rewrite the code and improve the program, you need first to obtain a network consensus which directly opposes the network's concept of decentralization.
New Projects That Use Ethereum
There're many cool apps that use all the benefits of ethereum's blockchain to enrich the end-user's experience.
For example, the Vevue project provides users with the possibility to earn cryptocurrency by taking short video clips of famous places around the world. Similar to Google Street View, only with video clips. Other users can request videos from certain locations in your neighborhood, and you're paid via ethereum's network by uploading the clips online.
Eth-Tweet is another interesting project that focuses on microblogging. Similar to Twitter, Eth-Tweet allows users to send short tweets of up to 160 characters through blockchain, which ensures that no central entity can delete or change the message once it's published. There is absolutely no censorship on Eth-Tweet, and only the owner of the message can change or delete it. Other users can send ethers as a donation to other users who add to the quality of the content being published.
Finally, WeiFund is a crowdfunding project that aims to take advantage of the capabilities of smart contracts. While existing crowdfunding sites, such as GoFundMe or Kickstarter, use traditional currencies, WeiFund will be based on ethers. In addition, smart contracts can be used to make complex agreements between parties, which are automatically executed once certain conditions are met.
How to Develop an Ethereum App?
Now that we answered what is ethereum & how does it work, it's time to check how an ethereum-based app can be developed. Thanks to ethereum, developing decentralized apps on blockchain is now easier than ever before. If you have a decent programming background, you can start writing smart contracts right away. One of the most popular tools to join the ethereum network is through its native browser called Mist. Mist is not only a tool for writing and managing smart contracts, but also provides digital wallets for users to store ether.
If you're using Google Chrome, the MetaMask extension may be interesting to you. It runs directly in your browser, so there is no need to install anything on your computer. MetaMask allows developers to write and run blockchain applications directly from their browser. While originally written for Chrome, the extension is now also available for Firefox and Opera. You can check more at www.metamask.io.
Another browser-ready solution is ethereum's Remix, which can be found at remix.ethereum.org. Just like with MetaMask, you can write and compile smart contracts directly from your browser, and run the final product. Remix also includes a handy file browser on the left-hand side of the screen, which can be used to scroll through any files you might need for your application.
Conclusion:
How does Ethereum Work?
Ethereum provides a complete platform to write decentralized apps on the blockchain. Unlike bitcoin, which utilizes the blockchain technology primarily to process and validate peer-to-peer bitcoin transactions, ethereum's network can be used in a variety of ways and new exciting DApps (decentralized apps) are being developed every day.
Ethereum's main purpose is to decentralize the internet as we know it today. Volunteers across the world dedicate their computers to run DApps and smart contracts, and get paid in the form of ethers for it. Around 5 ethers are mined every 12 seconds, which limits the total yearly supply to around 18 million ethers. Unlike bitcoin, which has a hard cap of 21 million, there is no similar restriction on the number of ethers available to mine.
Ethers, the token and cryptocurrency that fuels the ethereum network, can be traded just like any other virtual currency on crypto-exchanges. With a growing number of large companies and financial institutions joining ethereum's network and developing their own blockchain apps, ethers may have a long-lasting and bright future ahead.