What is Litecoin?
Unlike Bitcoin whose creator was shrouded in mystery after they used the tag of Satoshi Nakamoto, Charlie Lee is the creator of Litecoin and he is extremely active across the internet, whether it is through his blog or on social media. He previously had worked for Google and had the idea of making a type of Bitcoin that was lighter and more straightforward. Bitcoin is seen as being digital gold by many people, with a lot of parties preferring to hold it in reserve for the long run, Litecoin could be referred to as being the silver of the cryptocurrency world due to it being cheaper and easier to use on a day to day basis.
It was on the 7th of October 2011 that Litecoin was initially released through GitHub, which is an open-source client. The network then went live nearly one week later, effectively being a Bitcoin Core client fork. As the founder of Litecoin Charlie had the vision of creating a lighter version of Bitcoin, there of course are going to be a number of similarities between these two cryptocurrencies. While Bitcoin has a token limit of 21 million, the limit for Litecoin is 84 million. The average block time for Bitcoin transactions is around the 10 minute mark, with the same metric being just 2.5 minutes for the Litecoin network.
Top 3 Crypto Broker Comparison
of 18 Crypto Broker
eToro
of 18 Crypto Broker
GMO Trading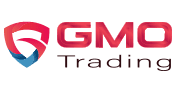 of 18 Crypto Broker
IQ Option

Miner Block Rewards
For the miner block rewards, they are cut in half every 210,000 blocks with Bitcoin, with Litecoin only doing so with every 840,000 blocks. The initial rewards are set at 50 BTC and 50 LTC respectively, with the current block reward being 25 BTC and 50 LTC. If you want to have a good understanding of Litecoin, you need to have a good understanding of Bitcoin, because they are essentially clones of one another. There are of course some fundamental differences that will be discussed. They take a bit of fleshing out but they are relatively straightforward concepts to understand. One of the main differences is the way in which mining is conducted. While both coins utilise the proof of work consensus, the way in which this is done differs.
Miners of course utilise computer power in order to generate solutions for difficult cryptographic equations and once this has been solved, the miner will receive both a block reward and a transaction fee for their efforts. Bitcoin utilises the hashing algorithm called SHA-256 for its mining. This process needs a massive amount of processing power, which has led to highly powerful machines circuits called ASICs being developed for the process of Bitcoin mining. This led to massive mining pools taking up full power plants of space with these ASICs running on a 24 hour basis, seven days a week. In the original vision Satoshi laid out, mining was supposed to be a process that was democratic.
Scrypt for Mining Litecoin
However, with these massive buildings being filled with highly powered machines, individuals cannot really compete.
It is also a very energy intensive process which is certain to cause serious issues in the future due to the massive energy demands.
What Litecoin utilises as part of its mining procedure is something called Scrypt. It does use in part the SHA 256 algorithm, but it is used in a much simpler manner.
Instead of having equations solved using raw computing power, it instead relies on memory. While you are able to have multiple devices created which have massive amounts of memory, most people are able to compete with the large mining pools because all they have to do is purchase memory cards as opposed to the highly specialised ASICs that are used in Bitcoin mining. Memory is also a lot more expensive on a mass level to produce compared to hashing chips for Bitcoin mining. Scrypt was created with the aim of ensuring that the mining process is as democratic and accessible as it possibly can be. In recent times however there have been Scrypt ASICs created by a couple of companies which could cause a massive disruption in the way Litecoin is mined. In the name of Litecoin, it hints at what their main goal is. They want a much quicker and easier version to make payment on a daily basis. The average block mining speed is just 2.5 minutes which compares to Bitcoin's 10 minutes.
Scalability Issues with Bitcoin
As the Bitcoin network experiences a lot of scalability issues and network congestion, the transaction waiting time can often be as high as one hour. Therefore, Litecoin is going to be the ideal option for those merchants who are going to be conducting a lot of mini transactions on a daily basis. For every single Bitcoin transaction confirmation, they could have had four Litecoin confirmations. There's also the benefit to miners with this approach that due to the small block size, a higher amount of miners will be able to meet the opportunity to mine blocks and therefore earn the relevant rewards. This should make the reward better distributed and therefore make the network as a whole even more decentralised.
Having said all of this, there are some drawbacks associated with having this quick block creation time due to the creation of certain orphaned blocks. With so much competition in the mining space, there occasionally is an issue whereby more than a single miner has solved the equation and had a blockchain that can be added to the chain. If this happens, it's the network which makes the decision of which block should be added. The other disused one is then orphaned (it won't have any transactions on it). Due to the low downtime with Litecoin, the probability of these orphan blocks greatly increases, which is a waste. It also strains the blockchain itself. Thanks to the implementation of SegWit, this problem has eased off somewhat.
Flood Attacks
One of the other key differences between the two digital currencies is flood attacks. July 2015 saw the Bitcoin network experience a large scale flood attack. This is why the network has been flooded by spam transactions, which means that the blocks are filled and therefore the blockchain will be clogged up. At one stage this problem got so bad that there were 80,000 transactions waiting inside of the mempool. Thankfully for Litecoin, they are protected from these types of attacks. The reason for this is because Charlie Lee ensured that the network makes this type of attack as economically unfeasible as possible.
The way this is achieved is through charges each sender a fee every time they have an output, even if it is tiny. Therefore, for a flood attack, they are going to be charged for each micro transaction they are using to clog up the network. Therefore, would cost them a significant amount to do so. One of the interesting features of Litecoin is atomic swaps. This allows coins to be exchanged across chains without needing any 3rd party. If you wanted to trade Bitcoin with someone who had Litecoin, usually this would have to be done through an exchange which would charge their various fees. However, with atomic swaps these coins can be traded straight with one another, no need for an exchange. The way these atomic swaps work is thanks to the use of hashed time lock contracts.
How to buy Litecoin?
Just like with most cryptocurrencies, there are many different ways in which you can buy Litecoin. It is important that you conduct thorough research to ensure that you are using the best crypto brokers in the business when it comes to your crypto trading strategies. There are many great crypto broker comparison guides that you can use in order to find what option best suits your specific needs. Litecoin is supported by many fiat-to-crypto brokers such as Coinbase, which makes it very easy for you to exchange your fiat currency into Litecoin by using your debit or credit card. When Litecoin was first introduced to Coinbase, it received a significant boost in value because it was a testament to the great benefits that this digital currency possessed.
If you are looking to buy Litecoin by using cryptocurrency that you already hold, you will have to do so on a traditional exchange. This will involve sending your relevant crypto funds to be used in this transaction from your storage wallet to the given wallet on the exchange and then fill out a buy order. Depending on the liquidity of the exchange, your price might be better or worse compared to the rest of the market. Some of the most popular exchanges today include the likes of Binance and Bitfinex. In terms of fiat-to-crypto brokers, you will be looking at the likes of Coinbase and Kraken.
How to keep your Litecoin safe?
There are many different ways in which you can store your cryptocurrency funds such as Litecoin. Many people expose their coins to necessary risk by keeping them in hot wallets such as those on exchanges. If there is an attack on these exchanges, hackers can drain these funds from your account and you will be left with nothing. The best option for storing your Litecoin is going to be with a hardware wallet such as the Ledger Nano S or Trezor. These are physical devices in which your Litecoin can be stored offline in a manner where no hackers can tap into your funds. You should ensure that a given hardware wallet supports Litecoin before you go ahead and purchase it or else your funds will be lost.
Other wallet options include desktop wallets whereby a wallet application is downloaded onto your desktop and it can only be accessed through that device. Of course, this doesn't allow for much flexibility as you can only access your funds from that single device. There are mobile wallets available for you to use, as well as paper wallets. Paper wallets are a form of offline cold storage whereby you print off your private and public keys onto paper and then store it in a safe place. These keys are in the form of QR codes and you have no need to worry about any malware or hackers.
Conclusion:
What is Litecoin?
Litecoin has certainly seen a lot of success and traction in the past year or so as adoption levels have increased. They have benefited from the scalability issues that have plagued the Bitcoin network. Rising transaction times and costs has led to a lot of people looking for an alternative to Bitcoin for making regular, everyday payments, which is where Litecoin thrives. They also received a great boost in support having been listed on Coinbase, adding more legitimacy to their offering. The activation of SegWit has helped them address some of the key problems the network had been experiencing, namely with orphan blocks. There is a lot of potential and scope for improvement going forward with Litecoin and it will be exciting to see how they progress over time. They clearly are targeting the masses and as more people become exposed to cryptocurrencies, they are well positioned to take advantage.